Quantum of the Seas is one of the cruise ships belonging to Royal Caribbean. They typically sail between Japan and China, but when the seas are rough, they do sail from Singapore.
This particular cruise we took was from Singapore to Phuket (with a stop in Penang).
Here's a review of Quantum of the Seas by Royal Caribbean.
We also listed some of the things you can do and restaurants you can try in this cruise.
Read also: Voyager of the Seas Review
Boarding the ship procedure
If you're taking the ship from Singapore, you'll probably be headed to the Marina Bay Cruise Centre.
If you plan to park your car, you can actually buy one of their packages. For e.g. we took the 5 day package which only costs SGD 55.
It's probably more expensive to park inside a HDB parking area. If you wish to buy the package, just head over to the Visitor Centre at the entrance.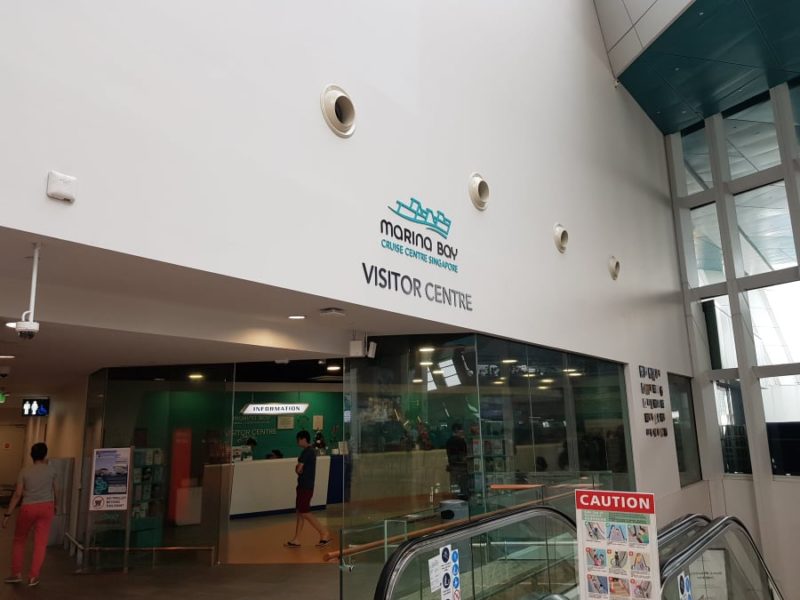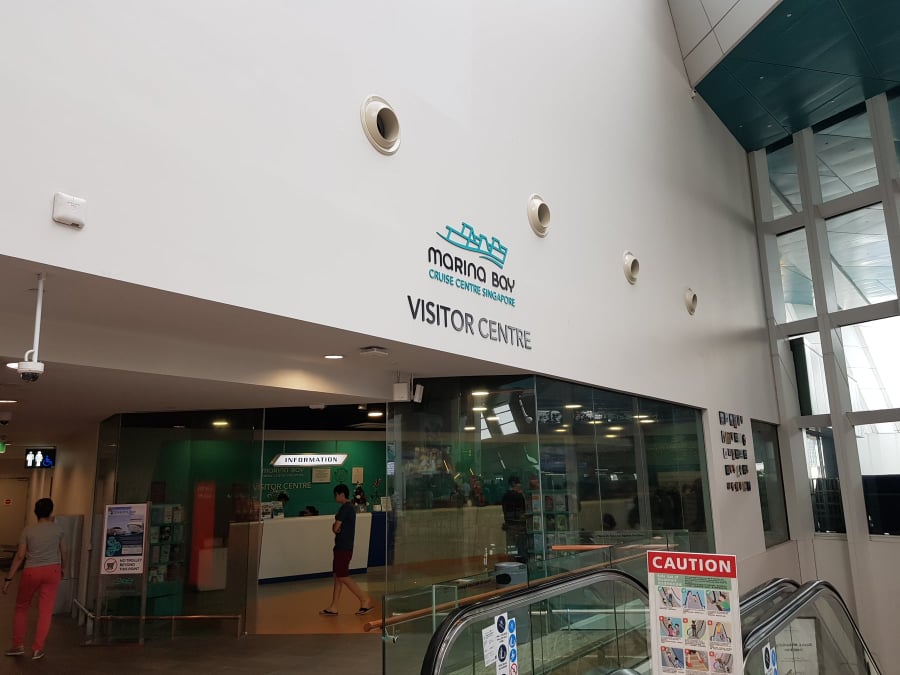 Before you go through the check in area, you should first deposit your luggage outside the building. You'll see people collecting luggage.
Get the luggage tag first from a booth nearby. Show them your boarding pass, either on paper or on the Royal Caribbean app.
They just need your Stateroom number (which is your room number on the ship).
After depositing your luggage, you can enter the queue to go through the immigration area.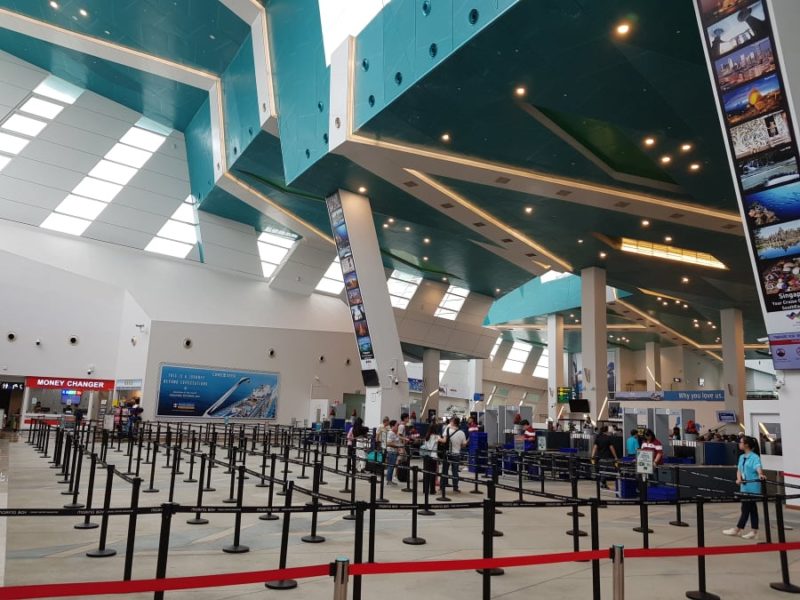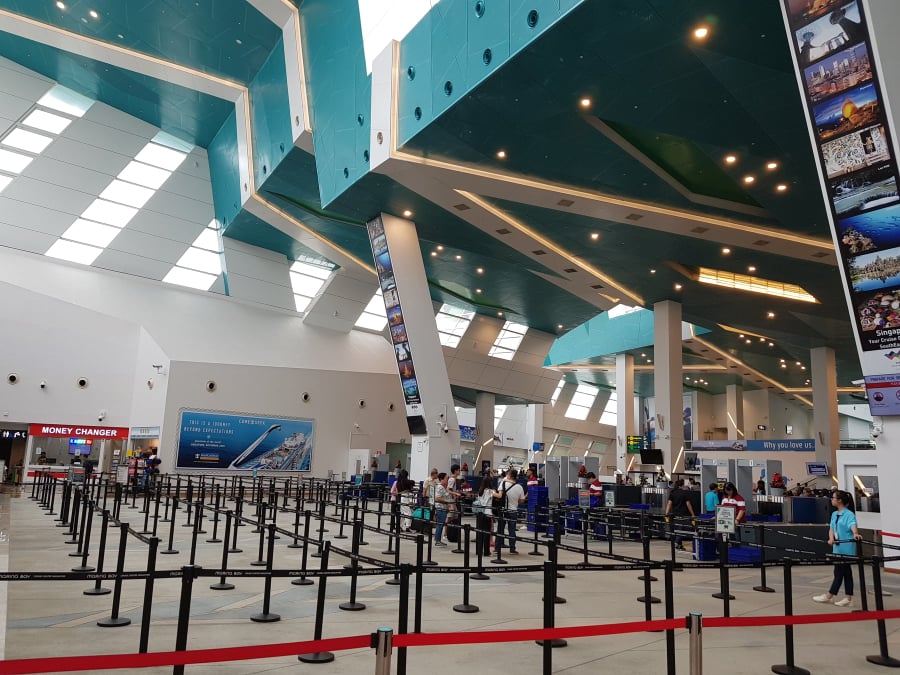 After scanning your belongings, there's a check-in area. They will guide you.
If you haven't uploaded a photo in your online check-in, they'll take a photo immediately.
Once you're done with check-in, you will get a boarding card with a color.
Just sit down and wait for your 'color' to be called for boarding.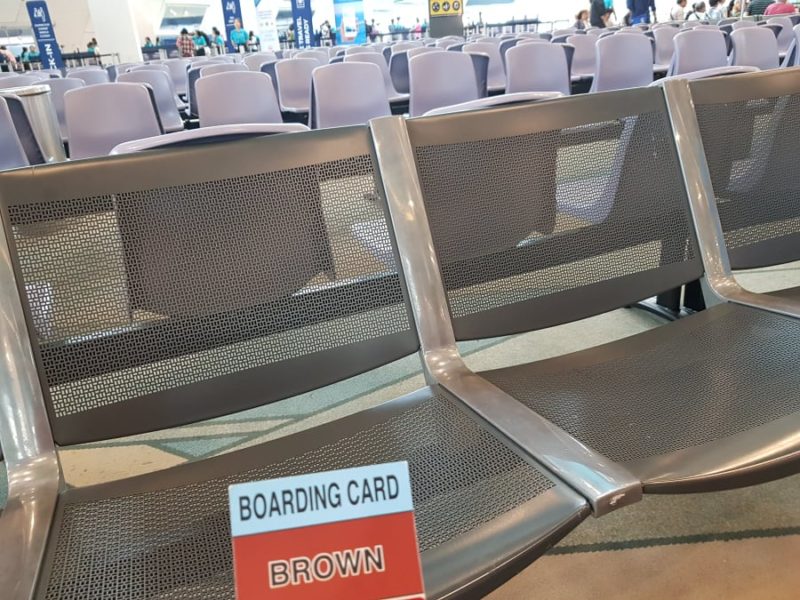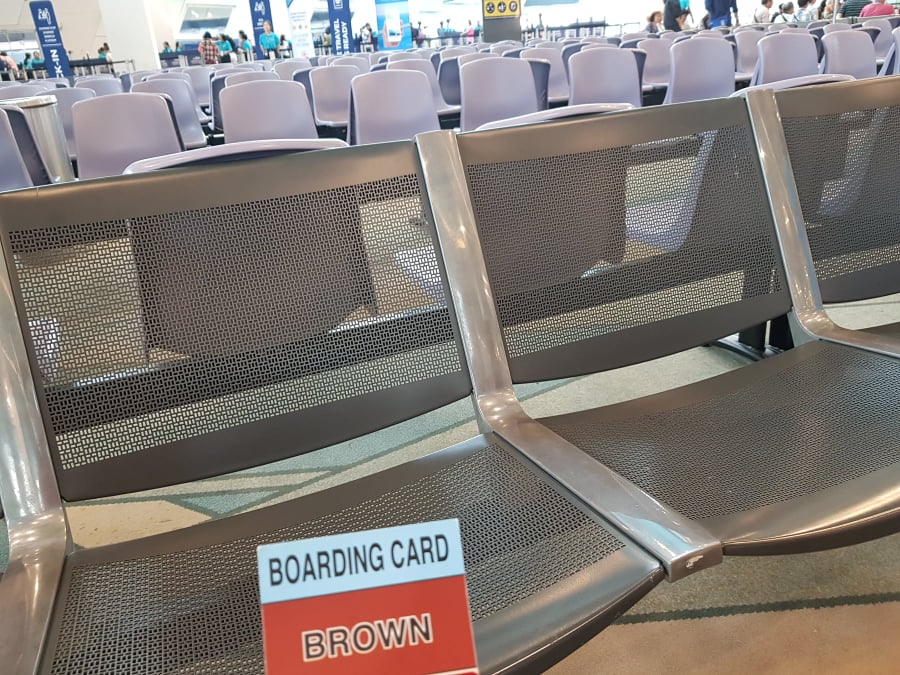 Once your color is called, just follow the queue and you will be guided towards the ship.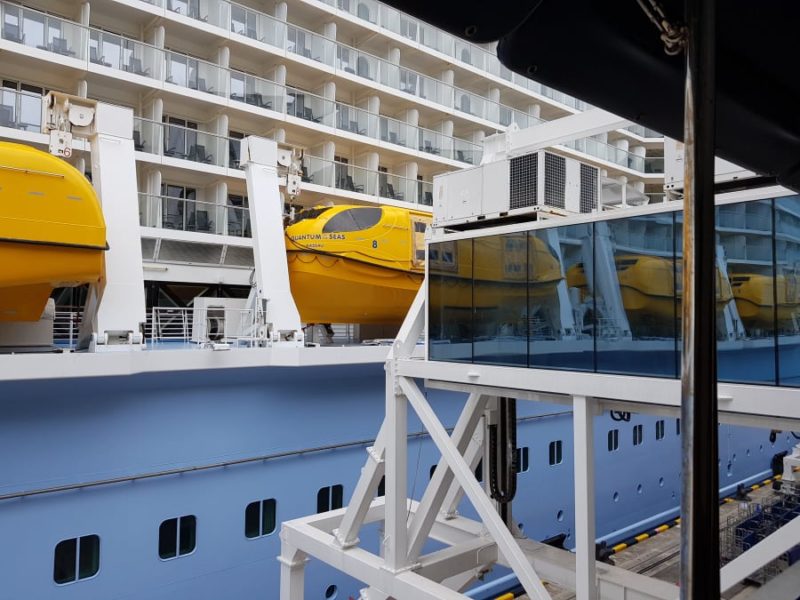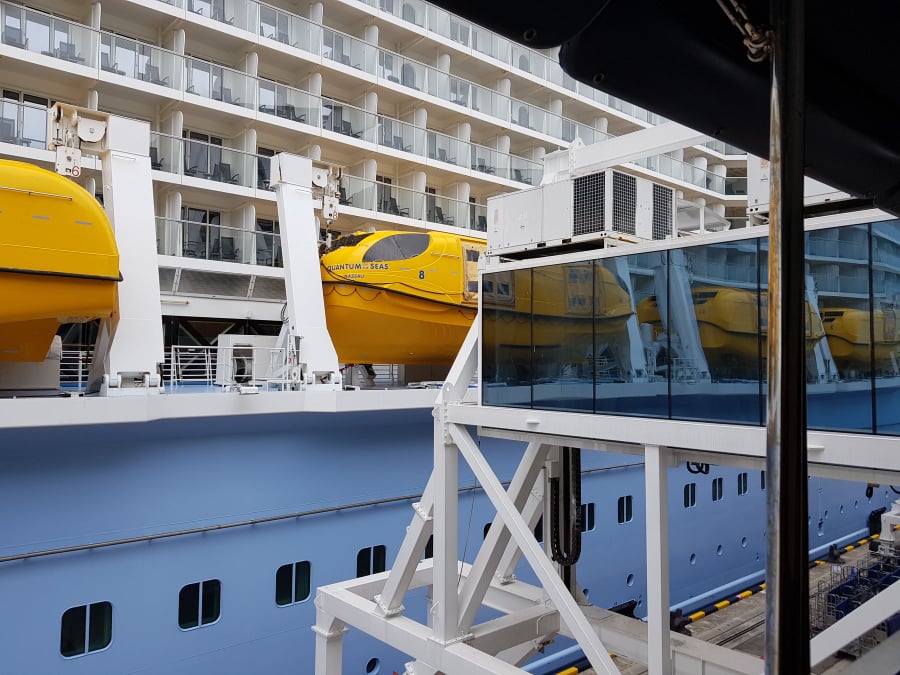 Right after boarding, you can't enter your Stateroom yet. You'll need to wait for the room to be ready.
While waiting, the most common thing people do is visit the Windjammer restaurant.
It's the complimentary buffet area at Deck 14. You'll notice a queue even before the restaurant is open.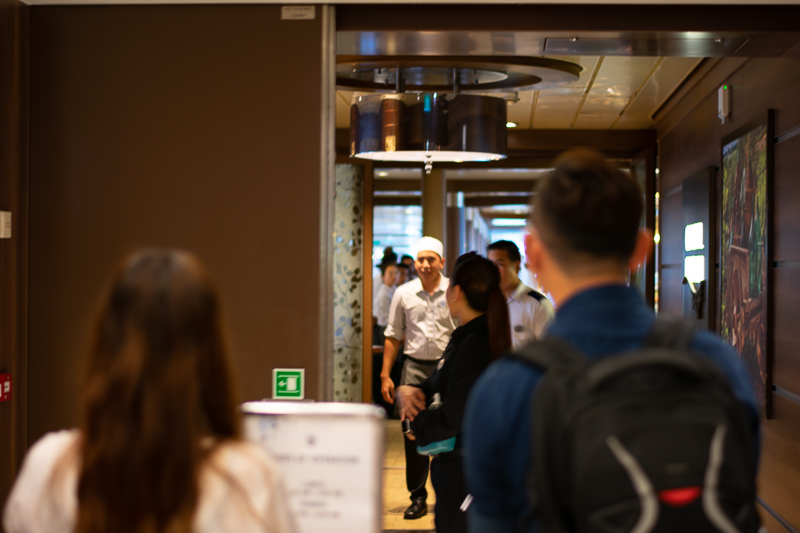 Inside, you'll find a big buffet spread.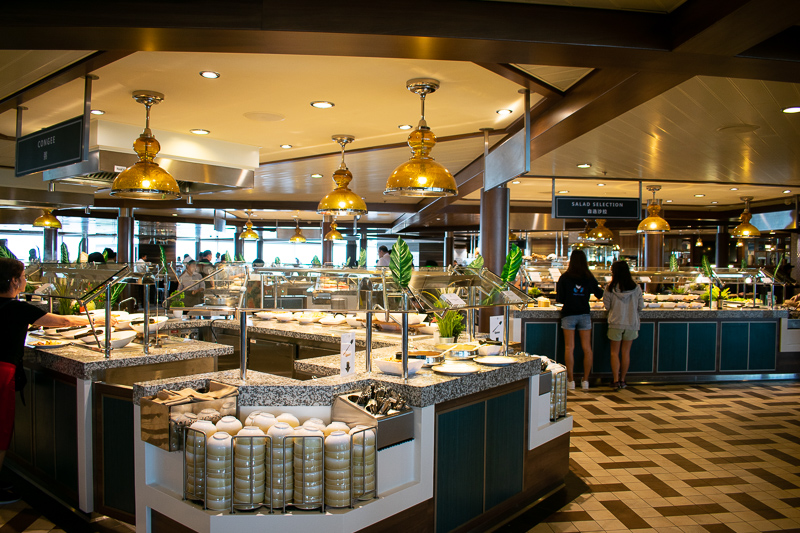 It's best to get a seat first. If you're here during peak season, you may not have a table. Grab a table first and then look for food.
The ones at the window have a great view of Singapore, especially Marina Bay Sands.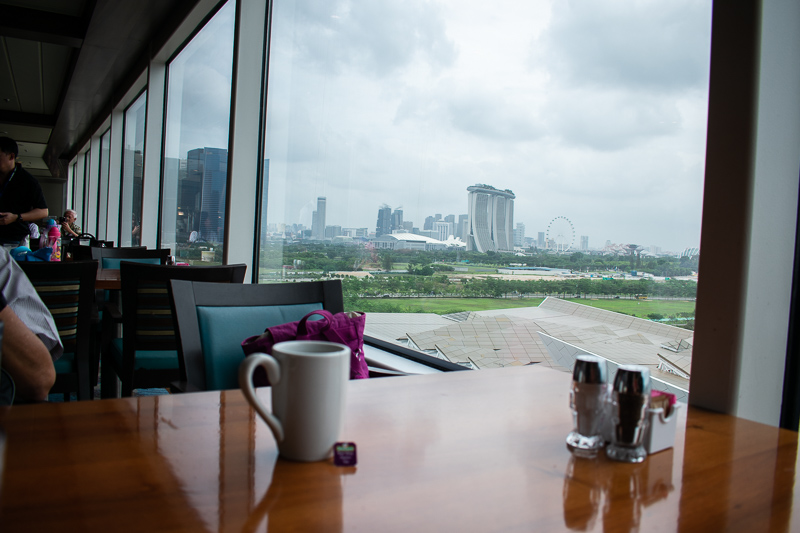 As it's an international buffet, you also have a good selection of dessert.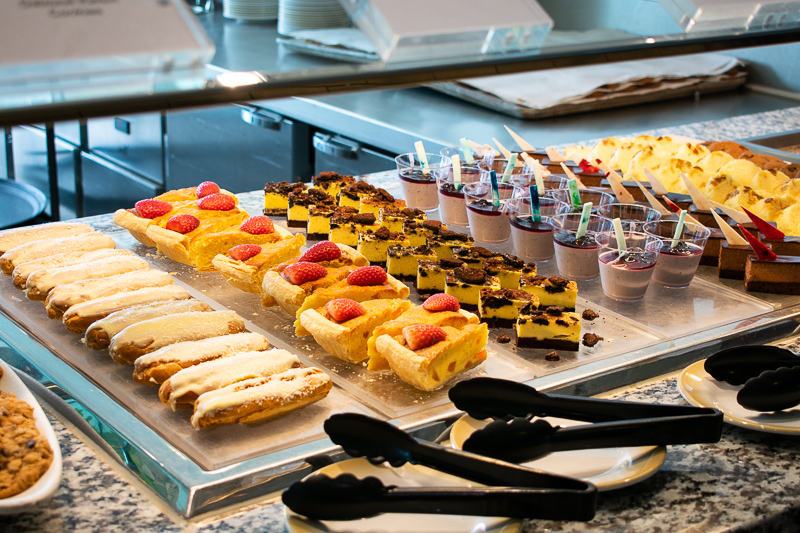 Stateroom with balcony
We chose the Stateroom with balcony (ocean view) and here's a short tour of the room.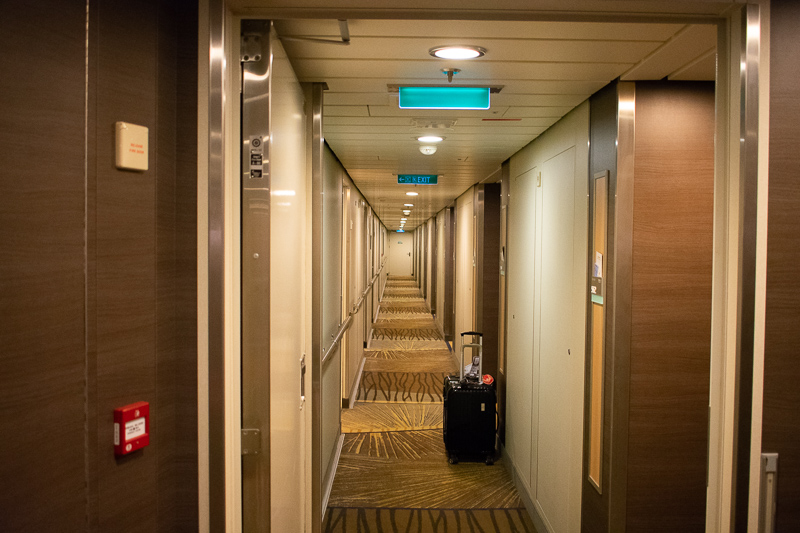 When the rooms are ready, they will announce it in the PA system. Just follow the deck and room number.
The key card is already placed at your room door. Just use it to open the door.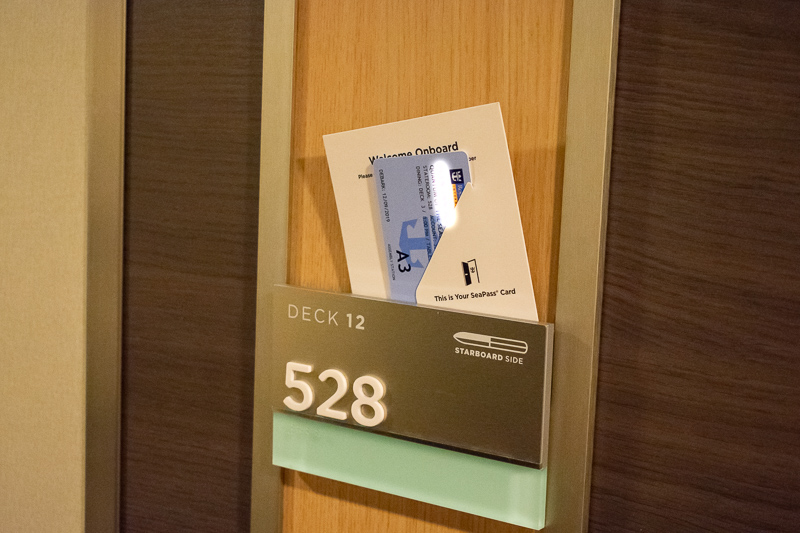 The room isn't too small nor too big. You'll immediately see a sea-view outside the room.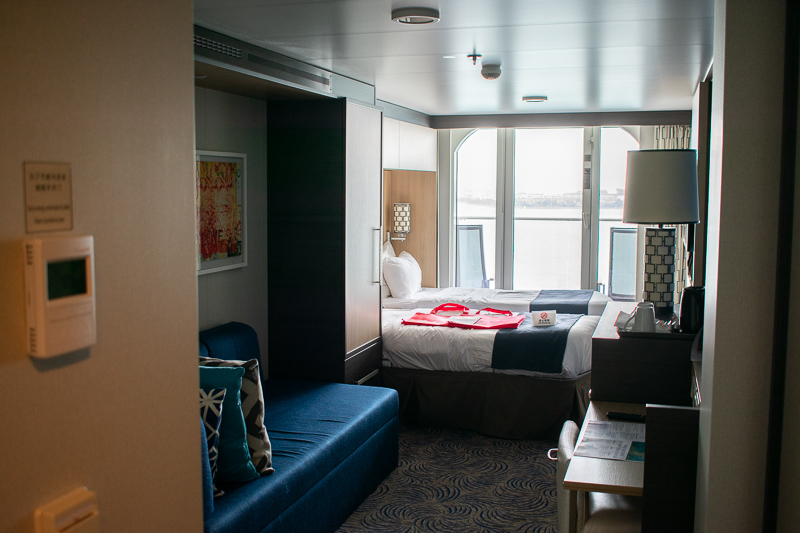 There's a sofa here that can be used as a bed if you have more than two people staying.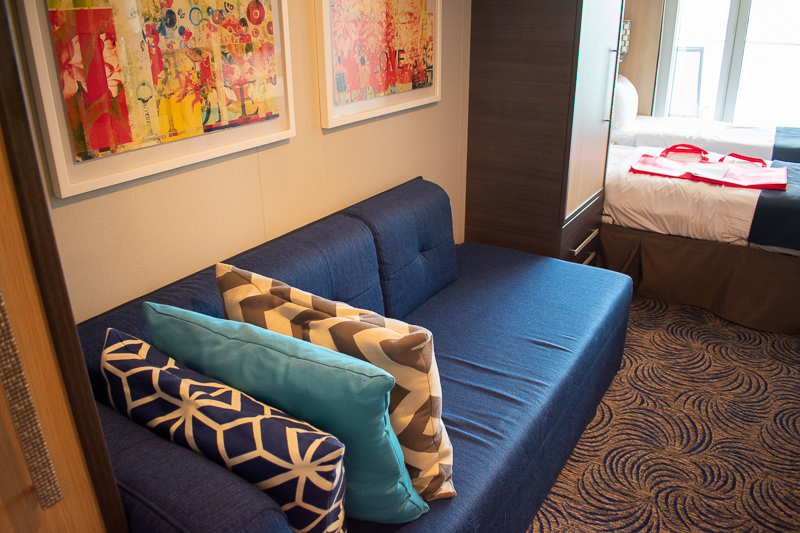 As the room is probably meant for two, you will see two beds here, but they are quite small in size. You can also join them together.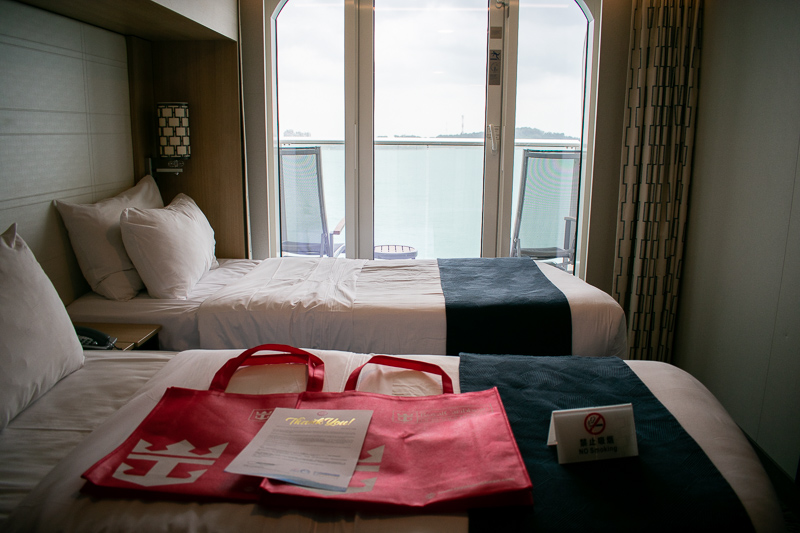 At the balcony, there are two chairs for you to observe the view.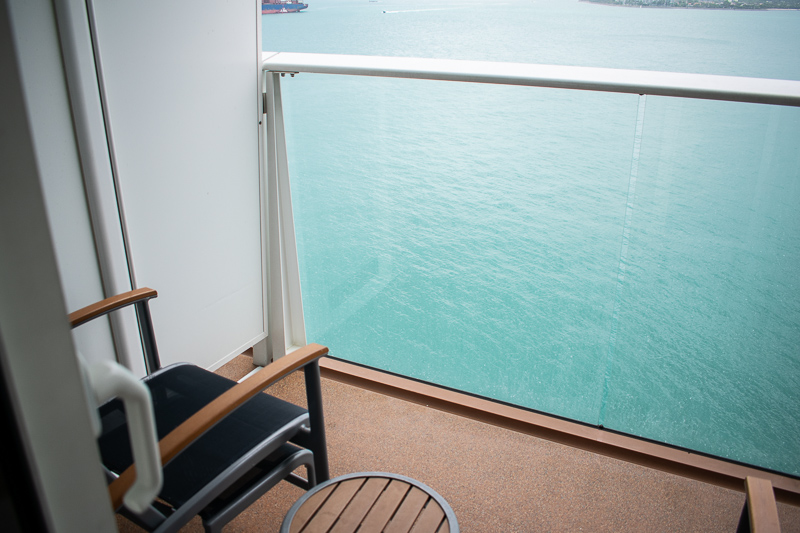 As for the toilet, it's pretty small.
There's a shower stand and a toilet bowl which is close to each other.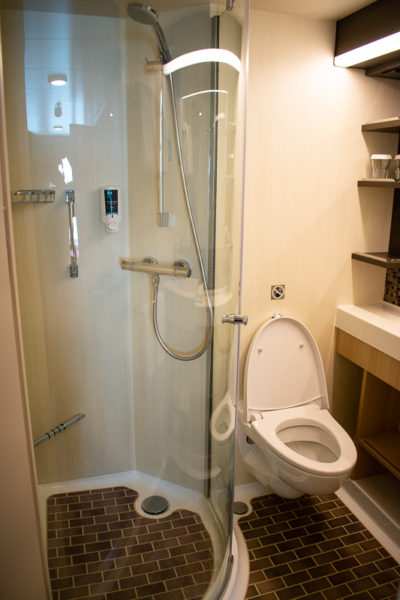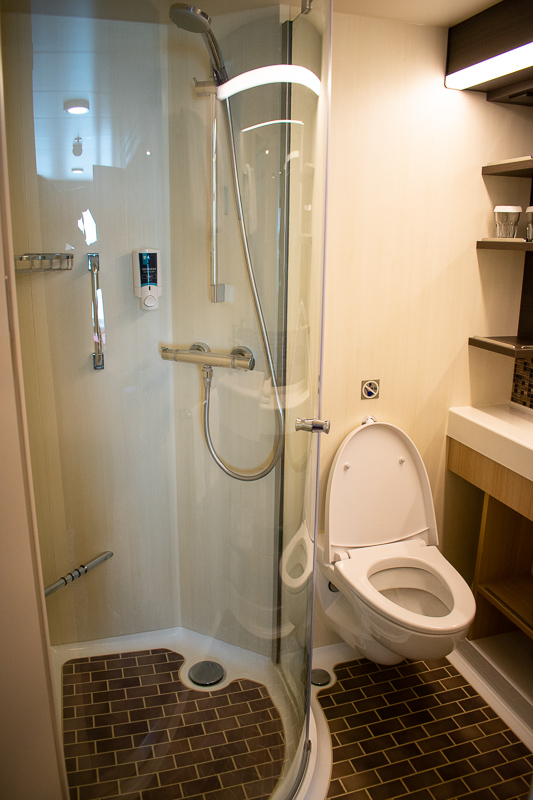 For those who love bidets (water spray) in your toilet, unfortunately, this one doesn't have it.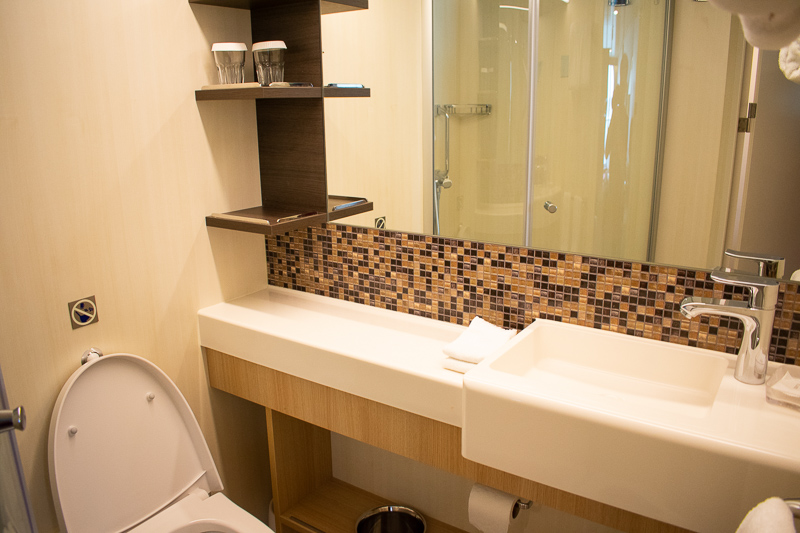 Inside your room, you will also notice a Cruise Compass document. It basically tells you the attractions that are available today (and the time).
The restaurant operating hours should also be inside. It's quite helpful to read it each day.
They will provide a Cruise Compass everyday around evening or night time, which is used for the next day.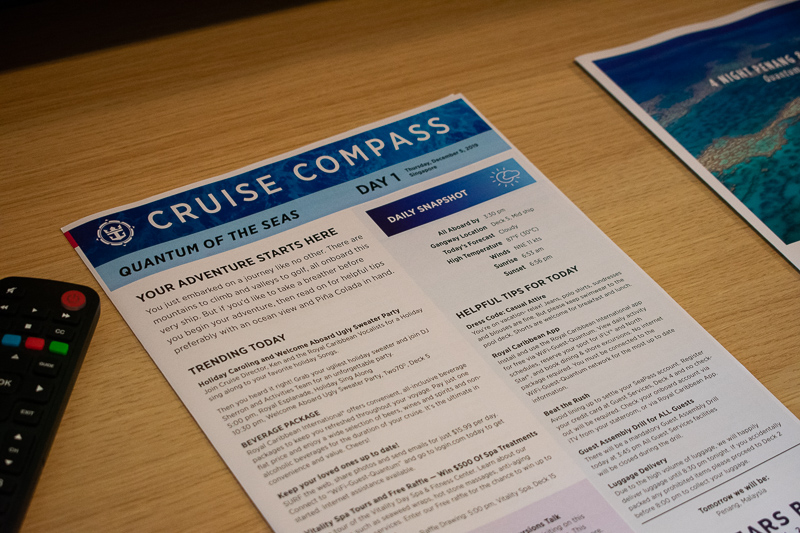 There are two cupboards in this room to place your clothes. One has a safe box.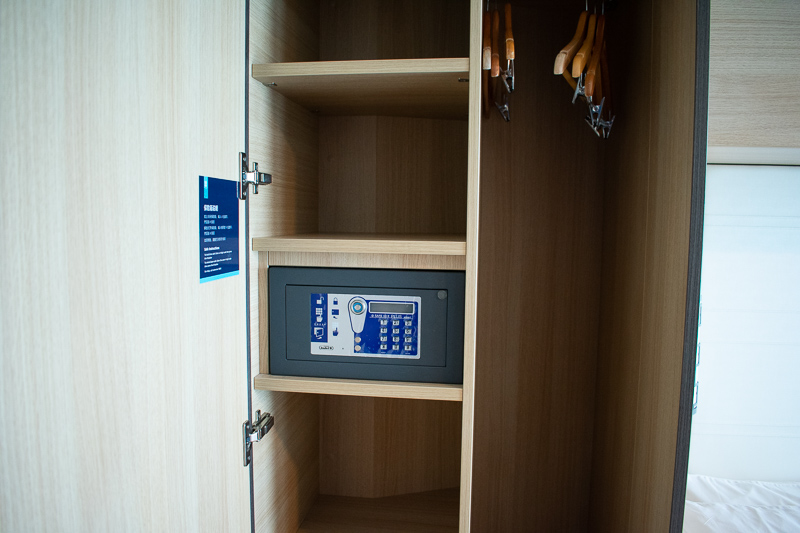 Mandatory assembly drill
On the first day about 4 pm plus, you will have an assembly drill.
Everyone is required to attend.
It's basically a demonstration of safety features for the ship.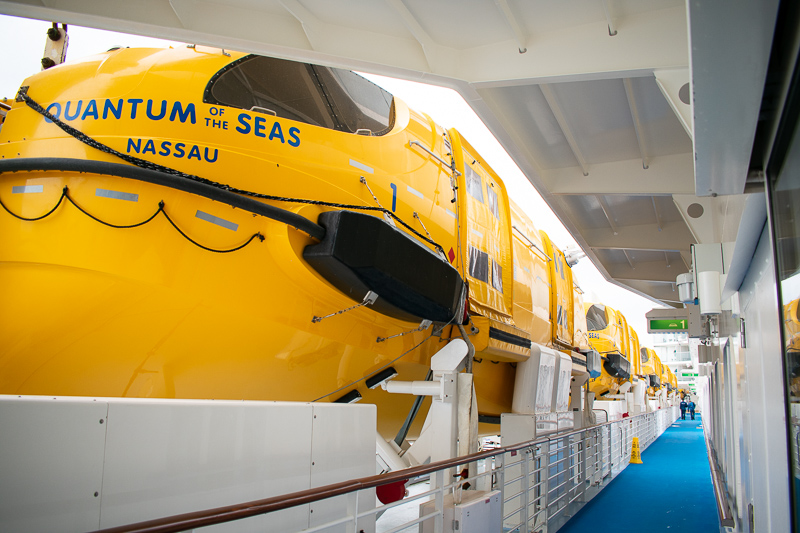 For Quantum of the Seas, may be called to assemble at the Royal Theater. It depends on your deck and room number.
You should be able to see where your gathering spot is. If you're unsure, just ask a crew member.
For us, we had to wait inside the Royal Theater.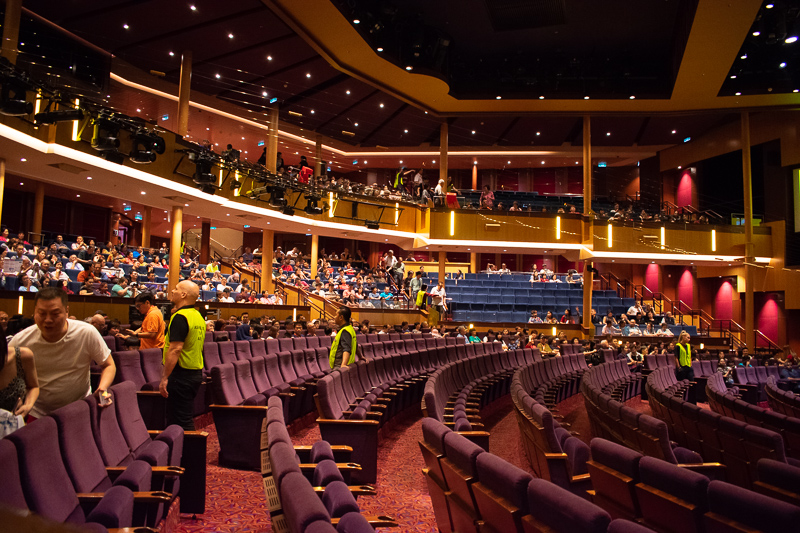 Basically, we had to watch a video that Royal Caribbean specifically made for this. The crew will also demonstrate how to put on the life jacket and so on.
Once it's done, you can leave and continue with your itinerary.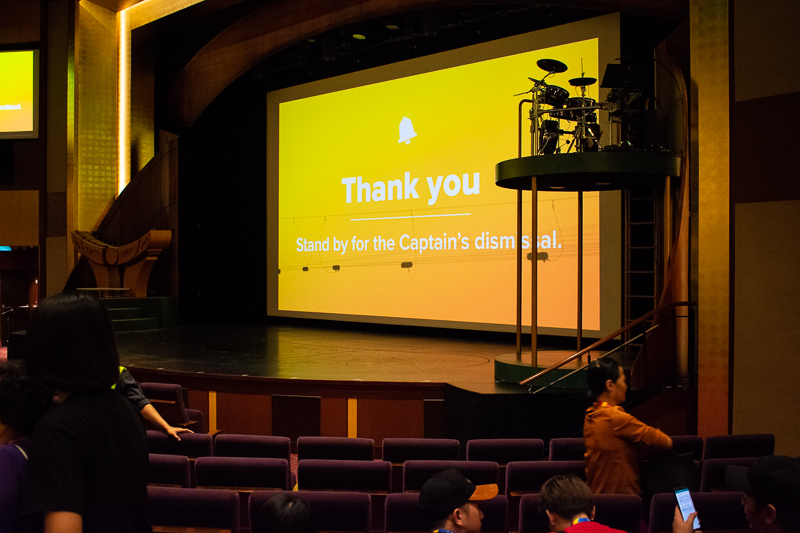 Attractions in Quantum of the Seas
We'll then move on to some of the attractions on-board the ship.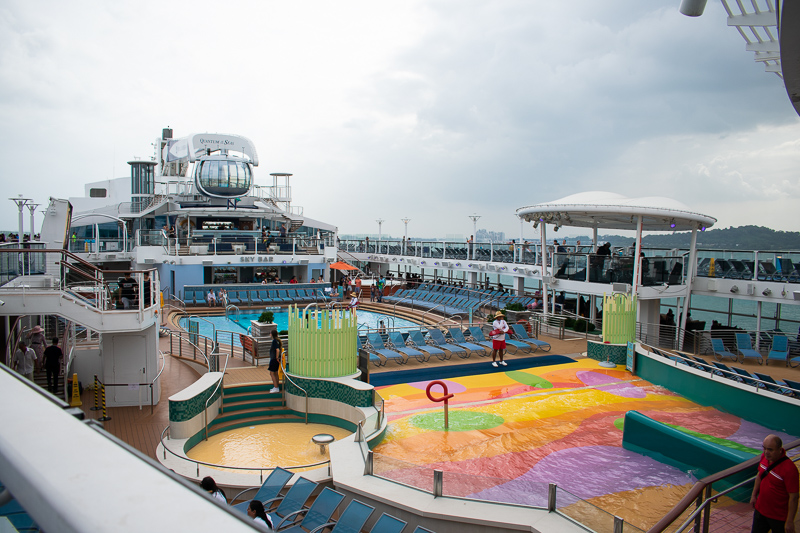 Pool deck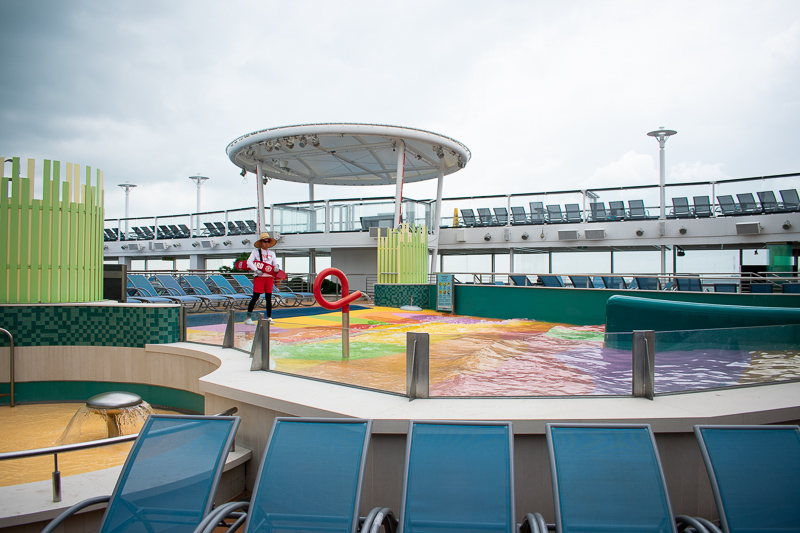 The most obvious one is the pool deck as it has various types of pool at the top of the ship. It's also one of the few outdoor areas and one of the most popular spots.
You will see lifeguards in the area.
Their pool area is divided into outdoor and indoor. When it's raining, the outdoor side closes but you can use the indoor pool.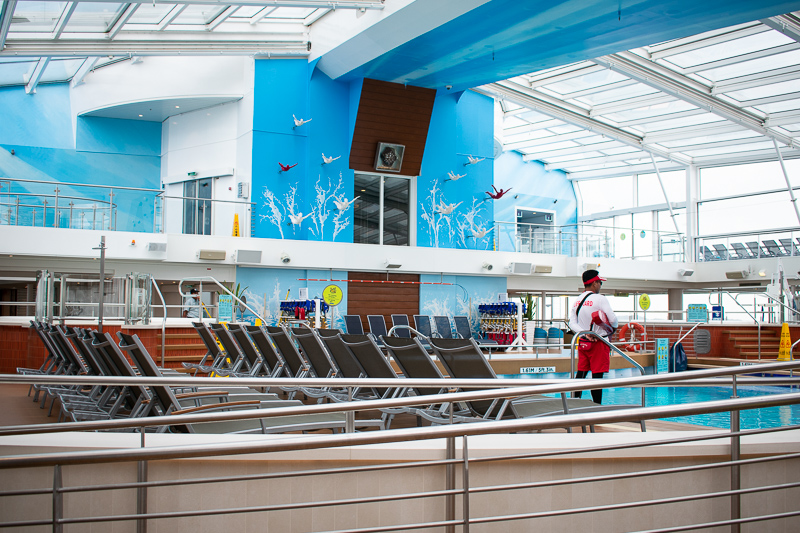 If you're not a fan of swimming, you can also relax in the seating area at both sides of the deck.
There are more than enough seating areas for everyone.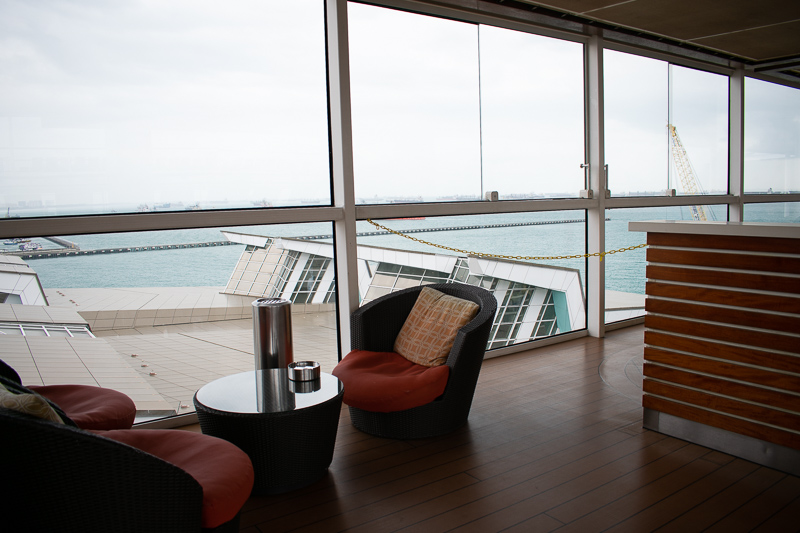 You can also sit on those beach chairs facing the pool.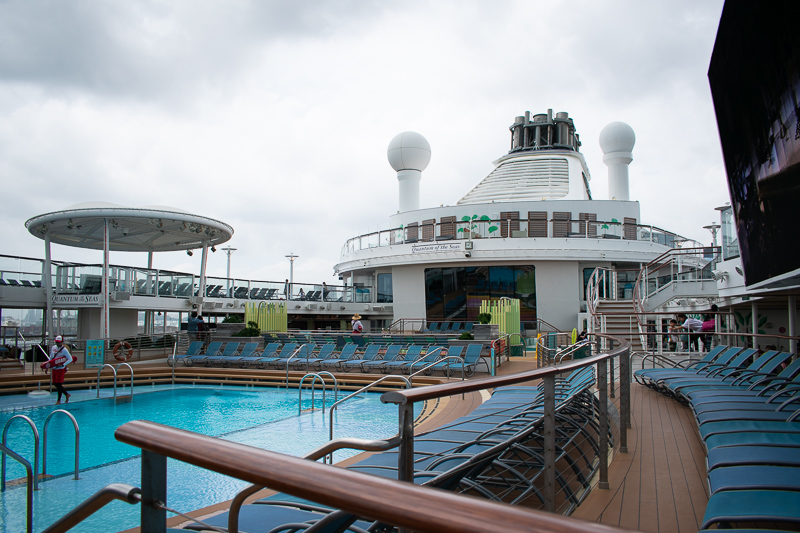 North Star
Quantum of the Seas also comes with the North Star, which is an observation area (image below).
This one's not included in your room so you need to pay extra. It basically goes up and you have a better view of the surroundings.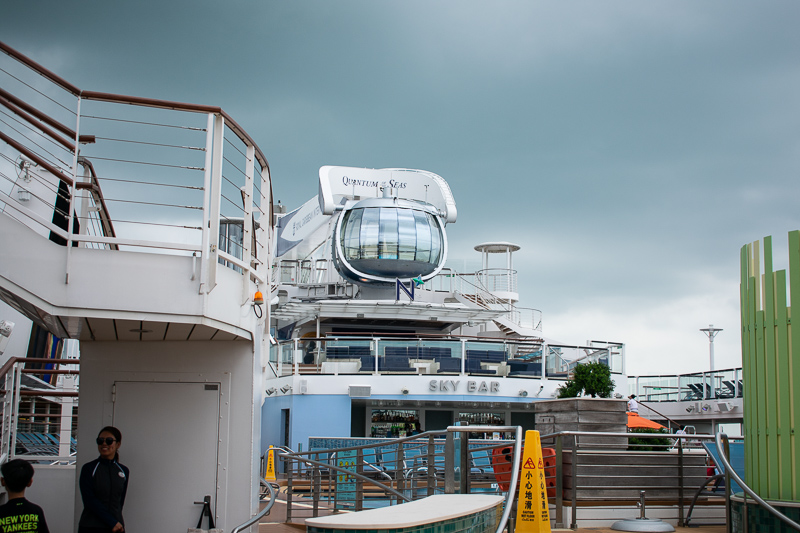 Solarium
Apart from the main pool area, you can also enter the Solarium area.
This place has their own buffet restaurant which is complimentary, but much smaller than the Windjammer.
It's located at the front of the ship and there are smaller jacuzzi-like pools in the area.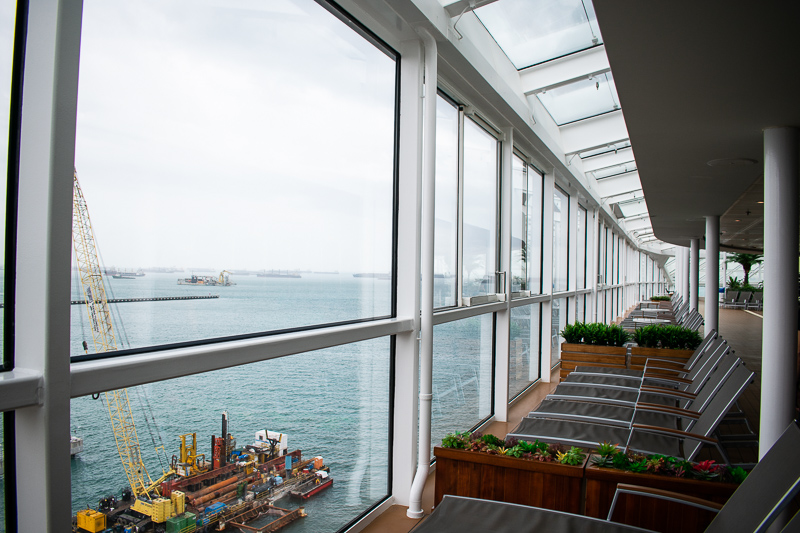 There are more cozy seating areas here. You'll find plenty of these on the same floor (deck 14).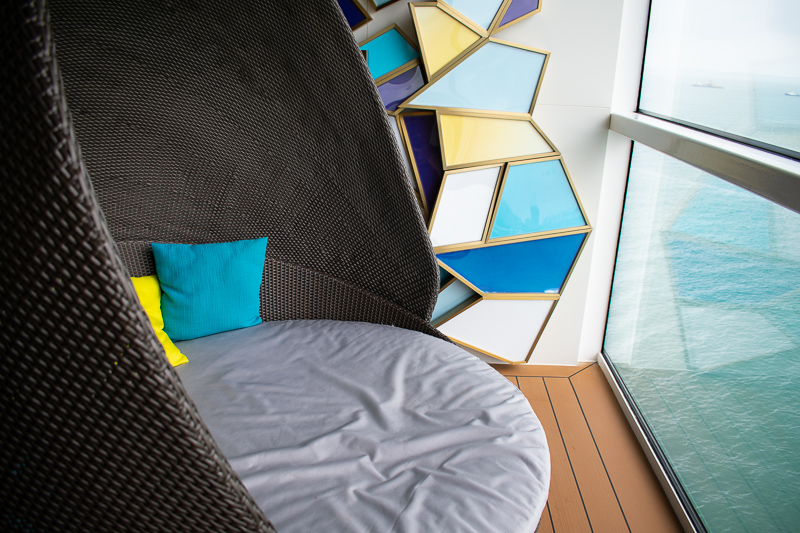 Spa and Fitness Center
This ship also has a spa and fitness center.
The fitness center is located on the 16th floor if not mistaken. The spa is located nearby.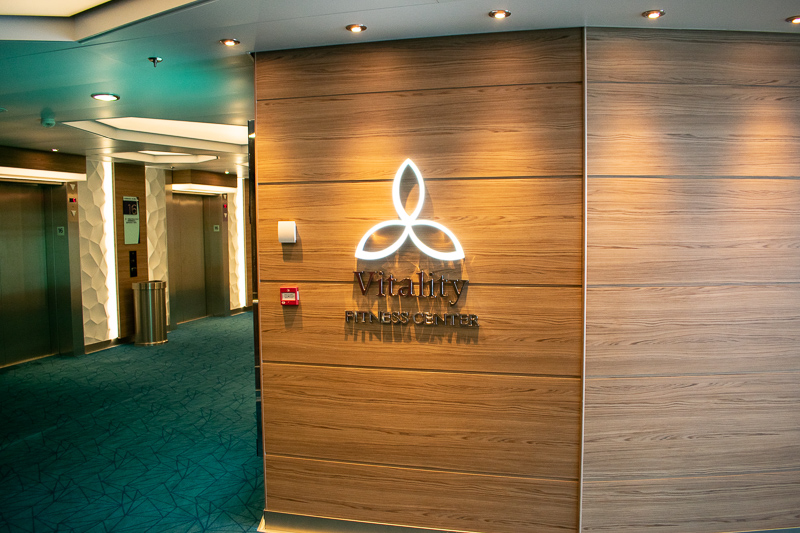 Inside, you'll find plenty of equipment including treadmills.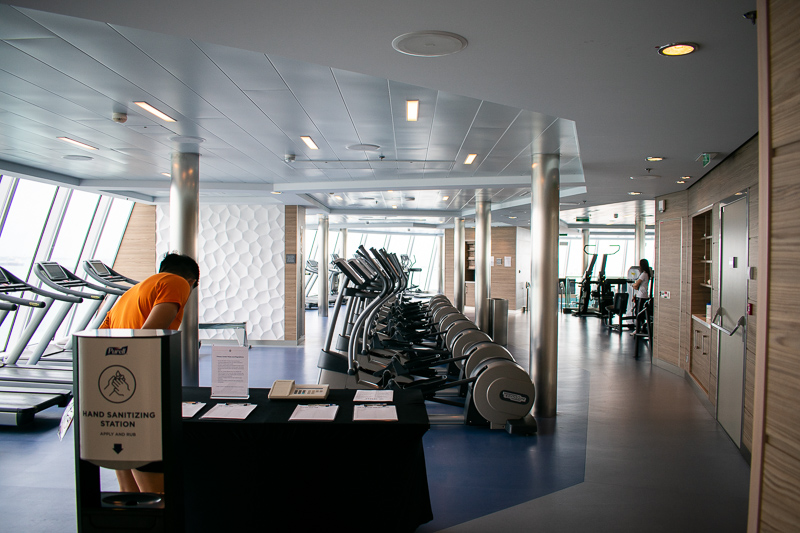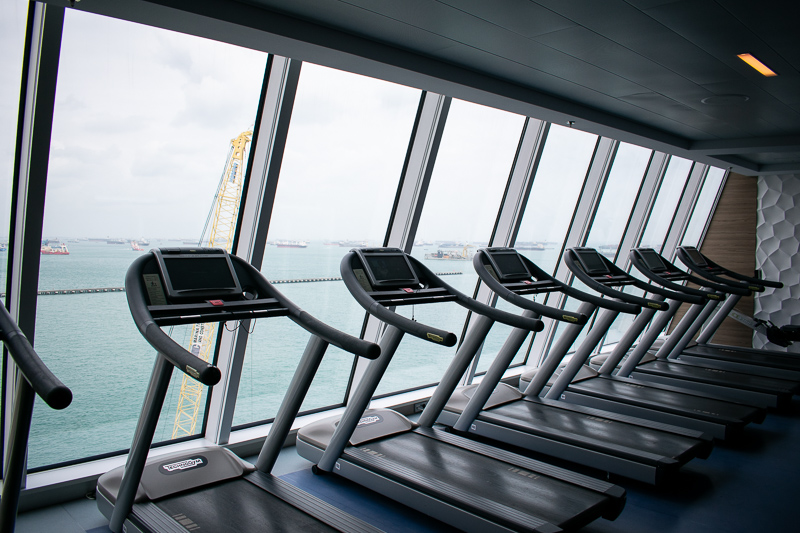 If you love weight training, there are sufficient weight-training machines here and dumbbells for you to use.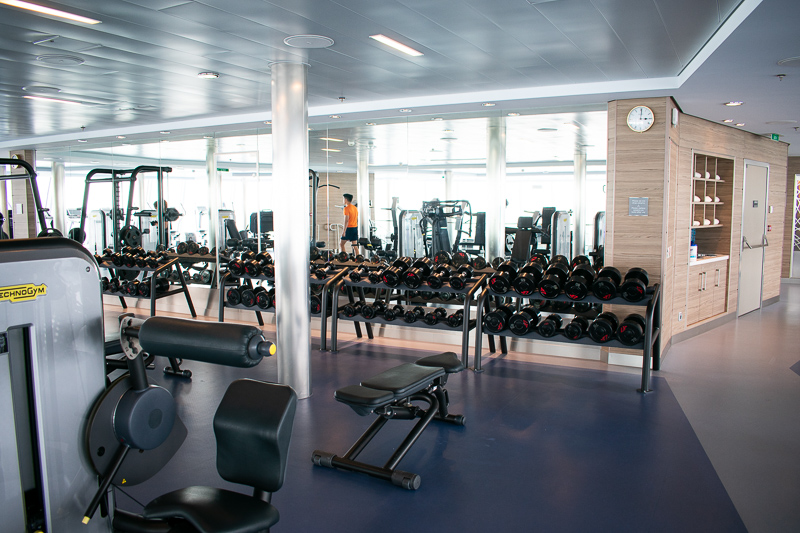 Shopping
Another thing to do on the cruise ship is shopping. You will find a couple of luxury brands inside. They're mostly sold by Regalia.
Also, you will get plenty of discounts on-board the ship. Some of the biggest discounts are on the last day of the cruise.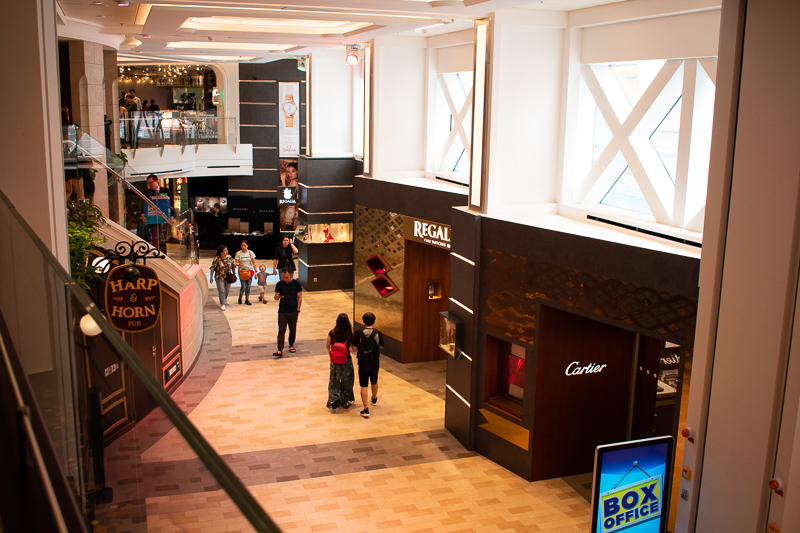 The shopping area is located in the middle of the ship on deck 4. You'll find plenty of people walking around here.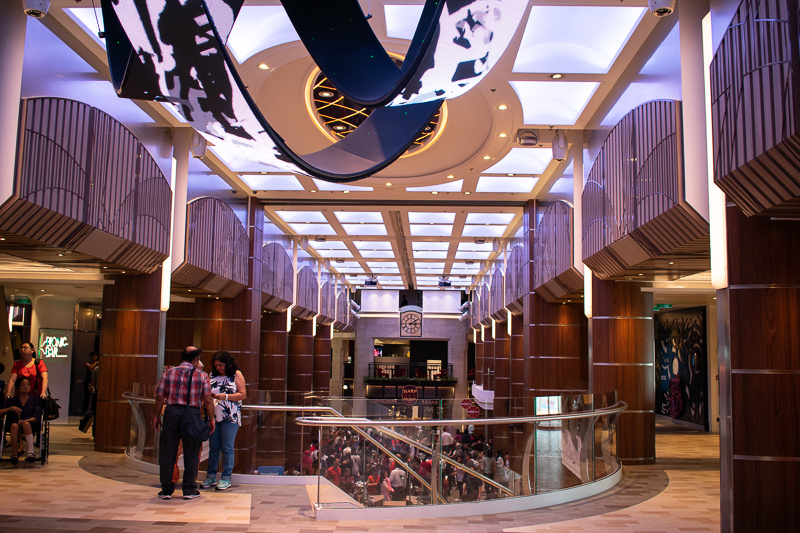 Bionic Bar
This Bionic Bar is a cool attraction as you get to see a robot making drinks.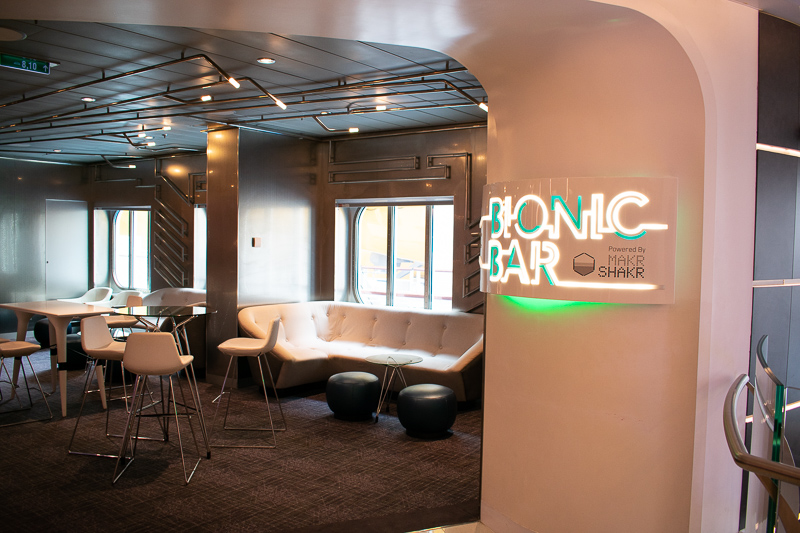 Based on your order, the robot will know which alcohol bottle to extract from. They will prepare the drink from scratch.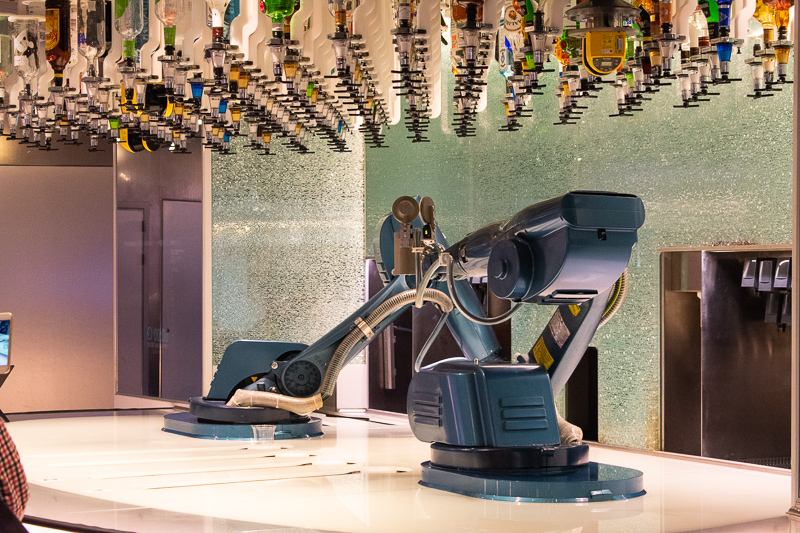 Most people just come to observe.
Complimentary dining
One thing people love to do when cruising is eat. Luckily, there are a couple of complimentary restaurants (already inside your room package).
The most common one is Windjammer. It's the biggest buffet area on the ship.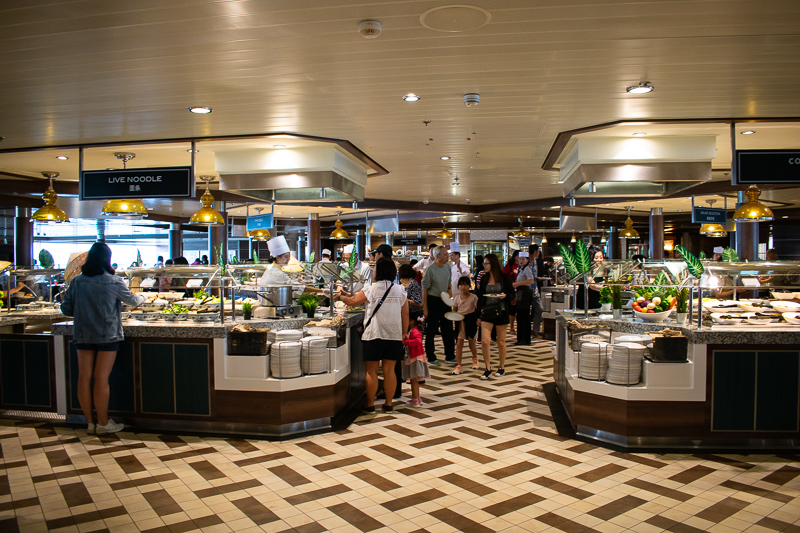 You can also try out the Solarium restaurant which was mentioned above.
No photo here but it's a much smaller buffet area located on the other side of the ship, on the same deck as Windjammer.
Apart from the buffet places, you can also go to Cafe@two70. This one's located on Deck 5.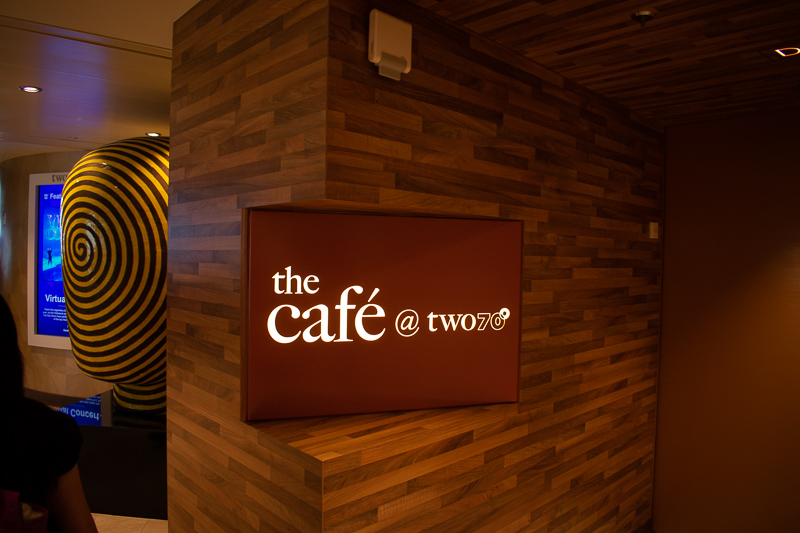 Below is the seating area of Two70. They will have plenty of activities here from time to time.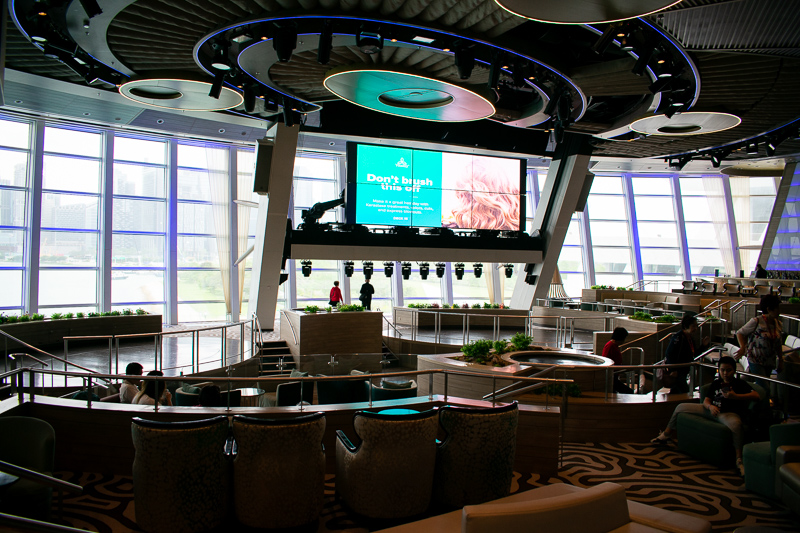 The choices are limited but it's complimentary as well.
Another popular spot is Sorrento's Pizza + Cafe Promenade which are located on Deck 4. They are side by side.
One serves all kinds of pizza for free, and the other has sandwiches, desserts and drinks.
You can take the food and drinks from different areas and still sit in one spot. It's also open late at night.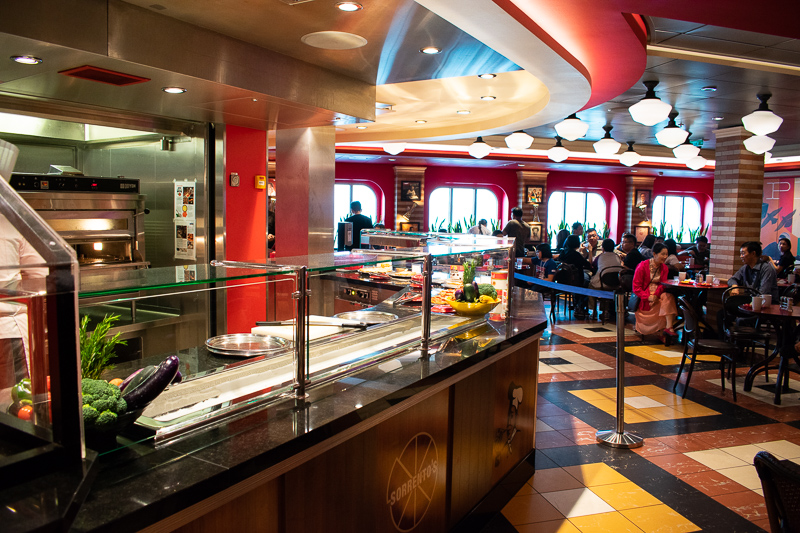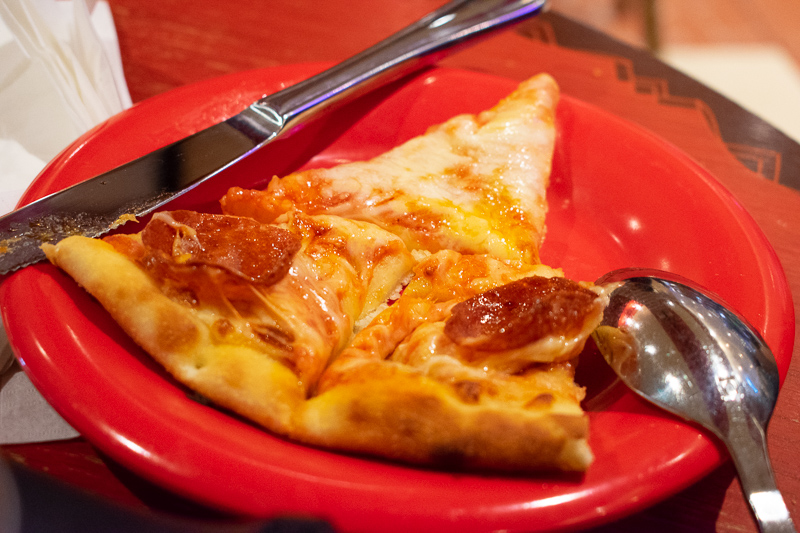 You also get to visit the Main Dining Room (aka The Grande). They are open for breakfast, lunch and dinner on most days.
On the first day, it was really full (dinner time). If you're going for dinner, you don't have to rush for a seat. Everyone has their own table which is fixed from day 1 to day 5.
You also get served by the same waiter and assistant waiter. If you're heading there for breakfast, it's free seating instead.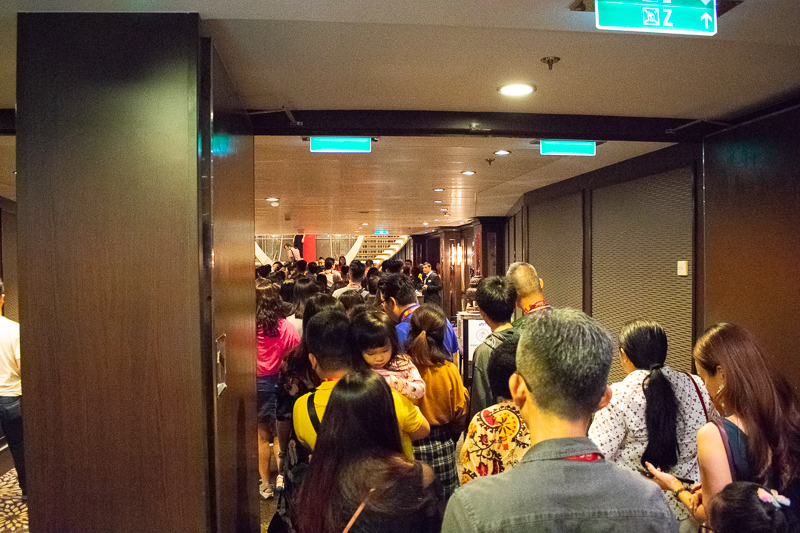 For dinner, you have a course meal which is appetizer, main course and dessert.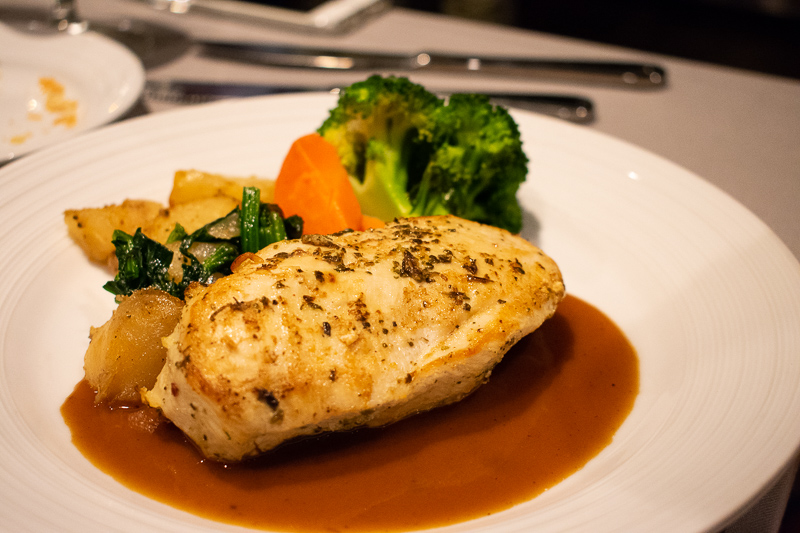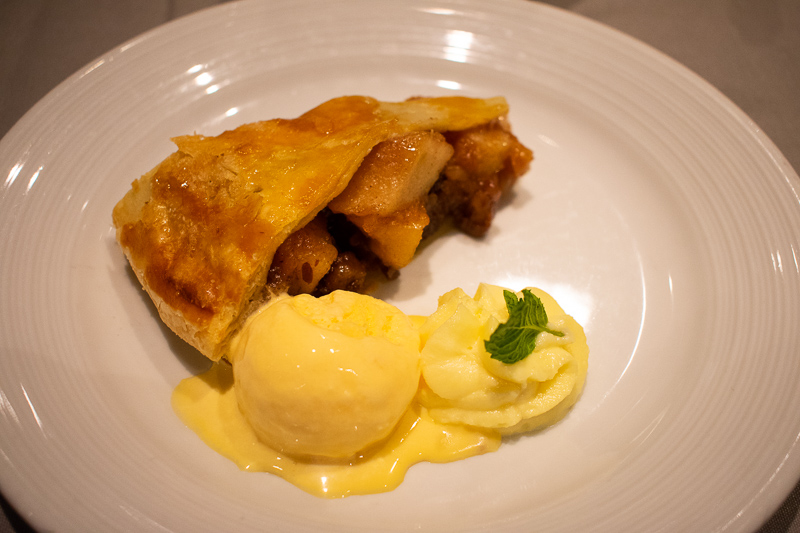 Apart from the above-mentioned places, you can also try the SeaPlex Doghouse.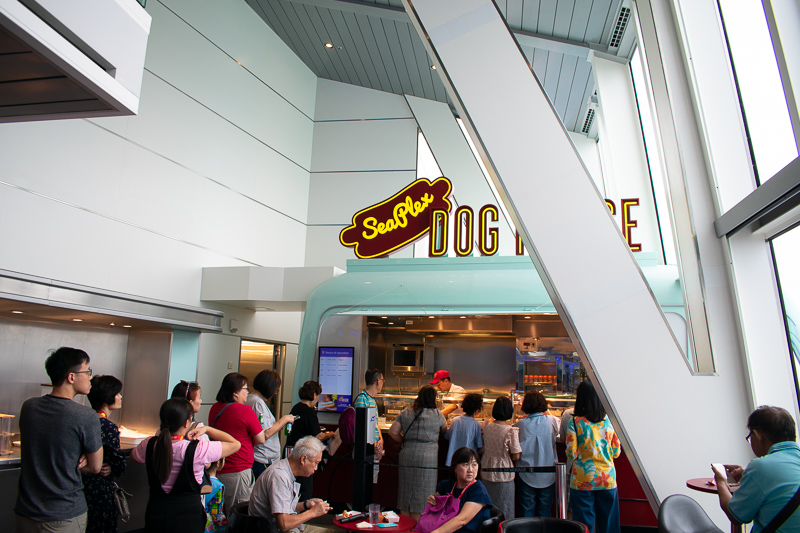 This one's near the bumper car area. They serve free hot dogs.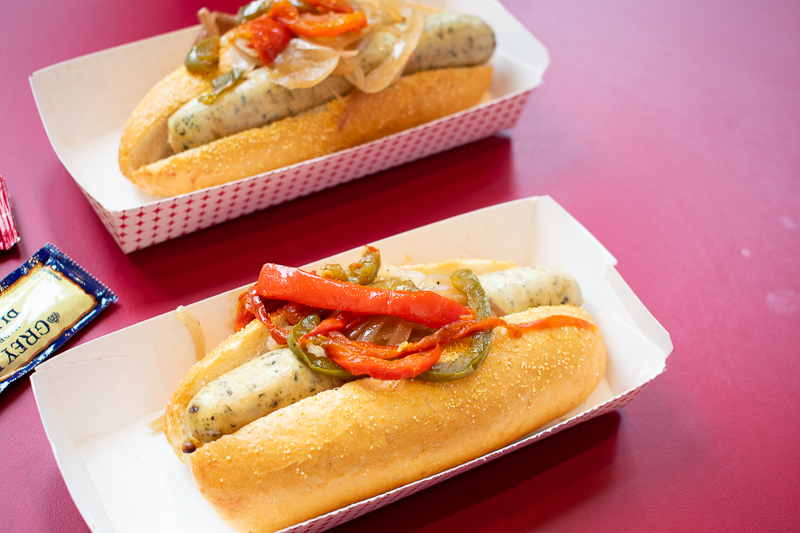 Specialty restaurants
On each Royal Caribbean ship, there are specialty restaurants. These restaurants are not covered under the room and you have to pay extra if you wish to dine in them.
On the first day of boarding, they do offer a big discount for these restaurants so if you're interested, do buy on the first day.
Here are some of the restaurants: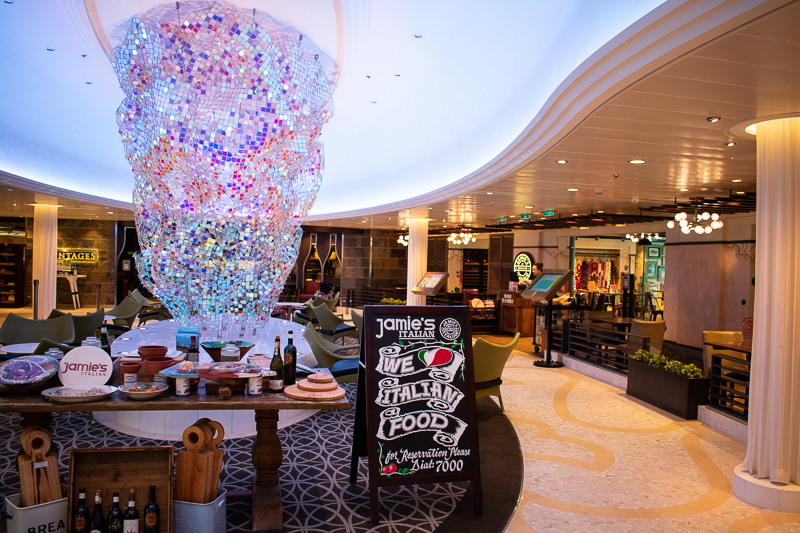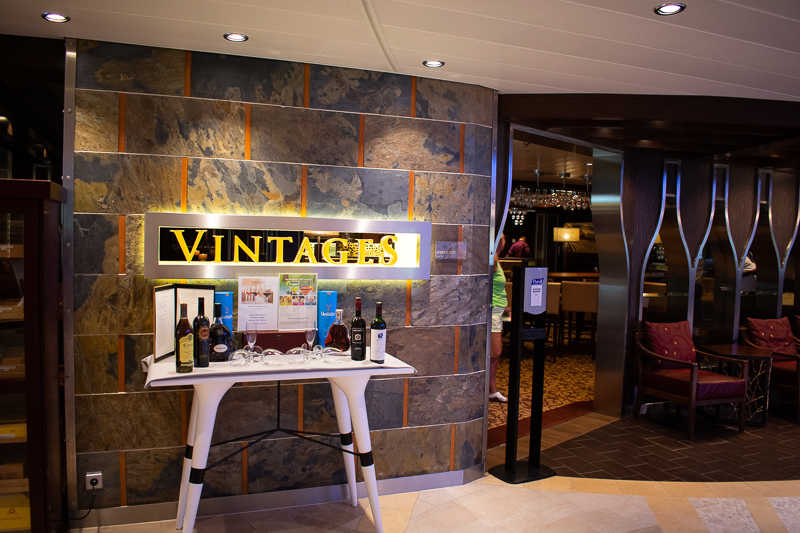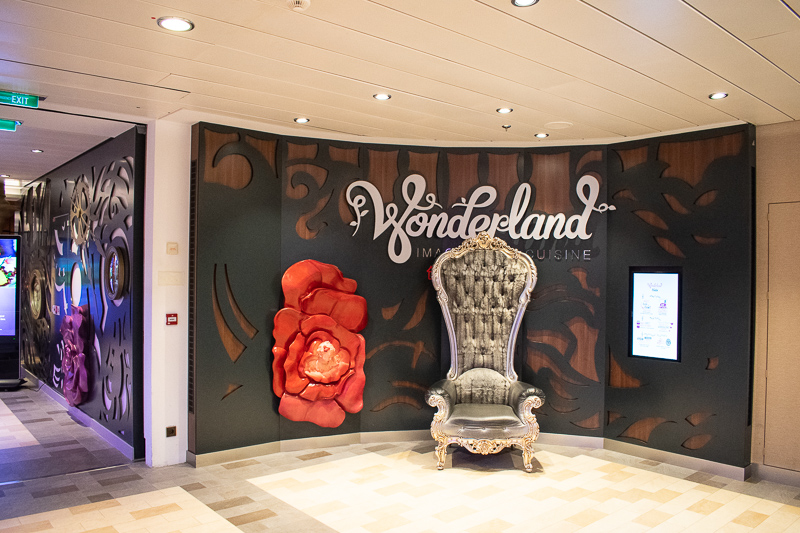 Out of all the places, we only tried Chops Grille.
It's like an American steakhouse themed restaurant. Here's a full review of Chops Grille.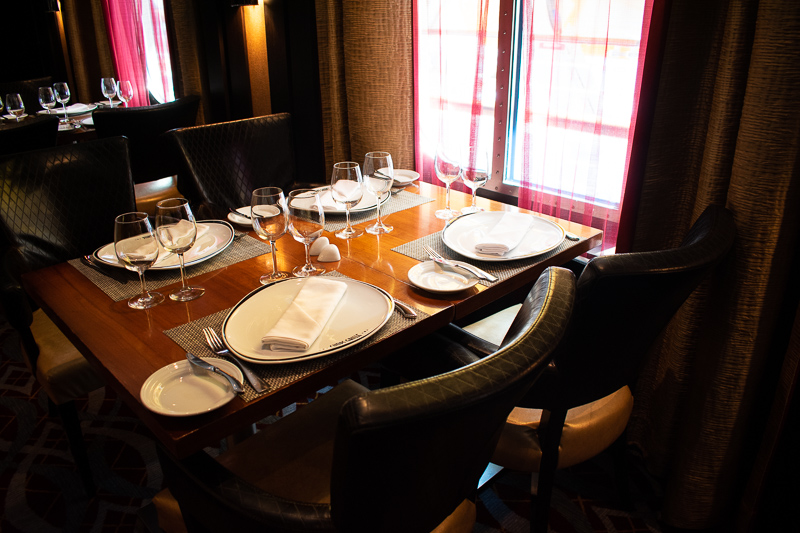 You will be served bread, starter, soup, main course, side dishes and dessert.
There are plenty of food here and they're all really good.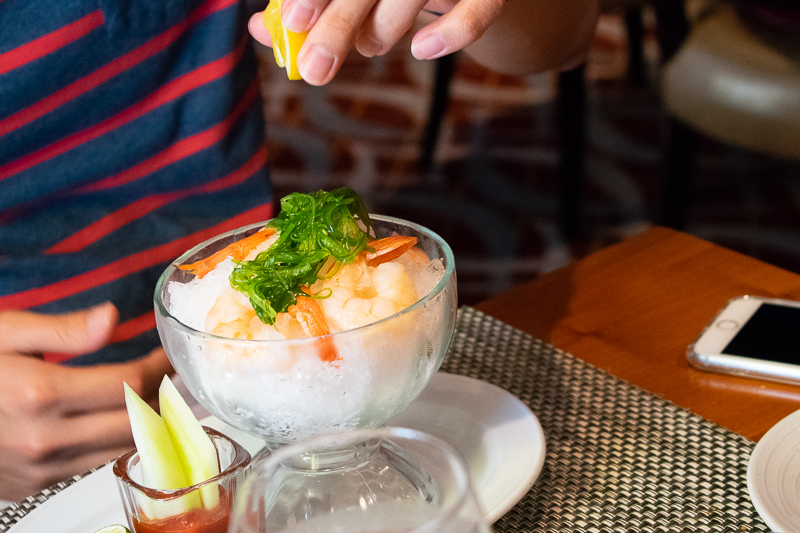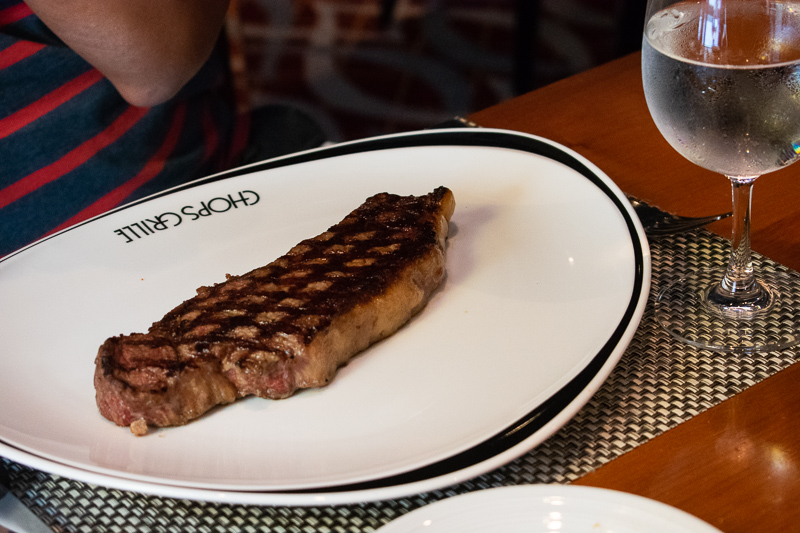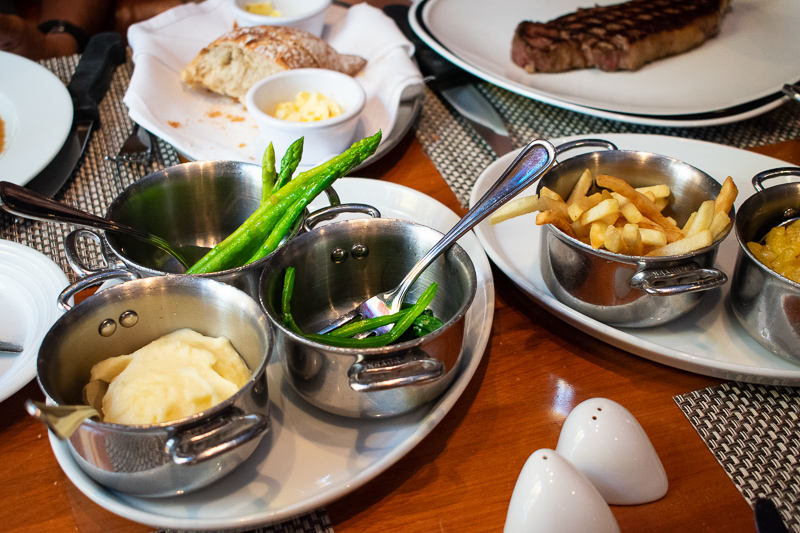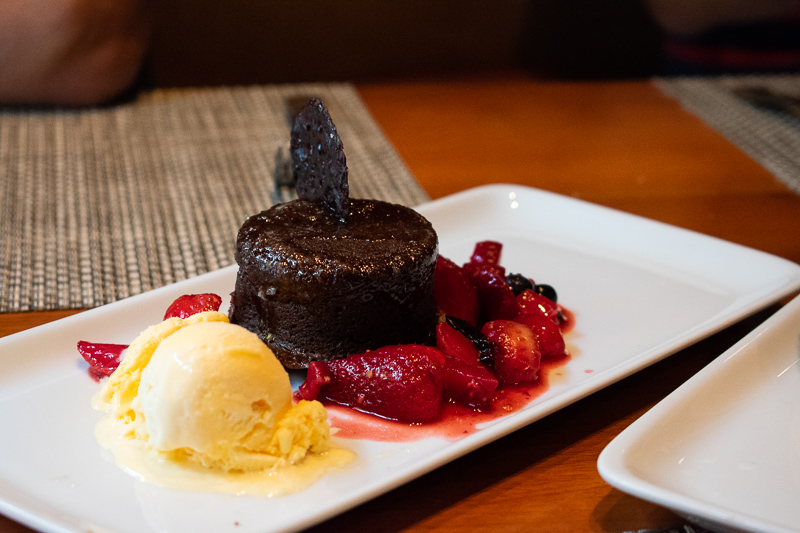 Music Hall
You can also visit the Music Hall. This one's located near the Promenade / shopping area.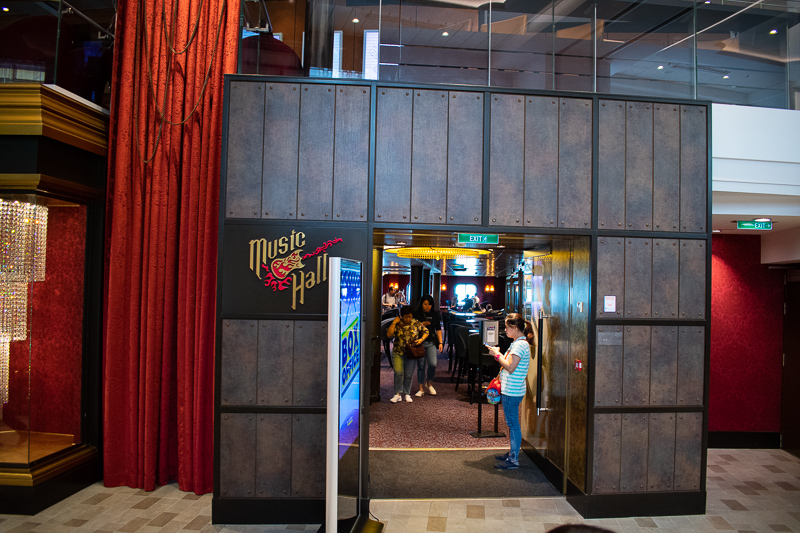 You will find performances here especially at night. There's also a dance floor where some passengers will be dancing to disco music.
If you like playing pool (or snooker), there are some tables here.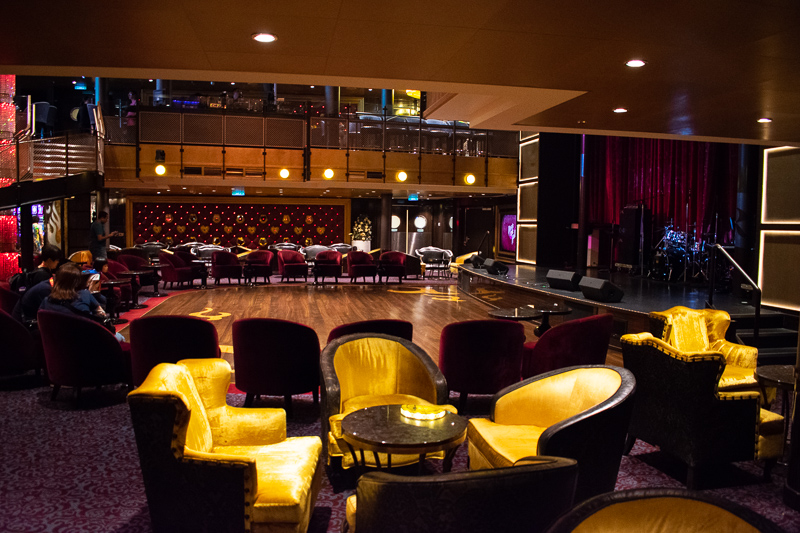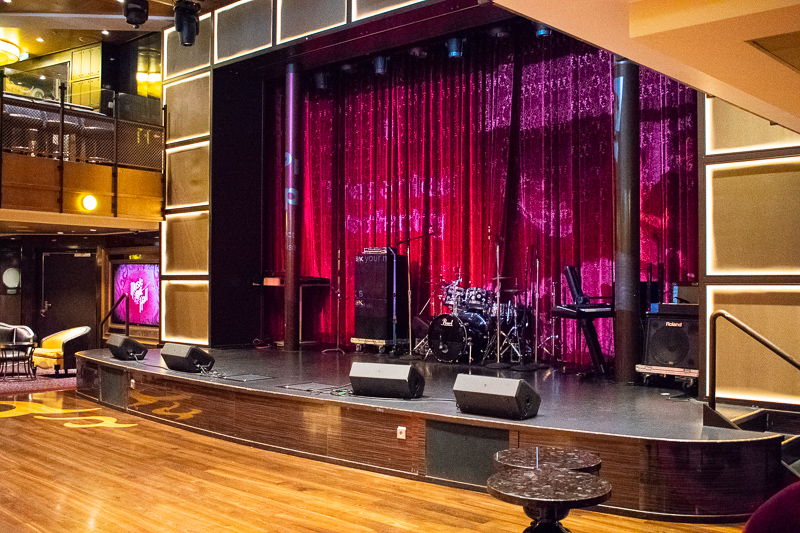 Royal Theatre
The Royal Theatre is where the main performances are shown. We had the privilege to watch at least 3 different performances.
Two of them were by the Royal Caribbean Production Crew, and one was a magic show by a Chinese performer.
They were all very good in what they do. It's located on Decks 4 and 5.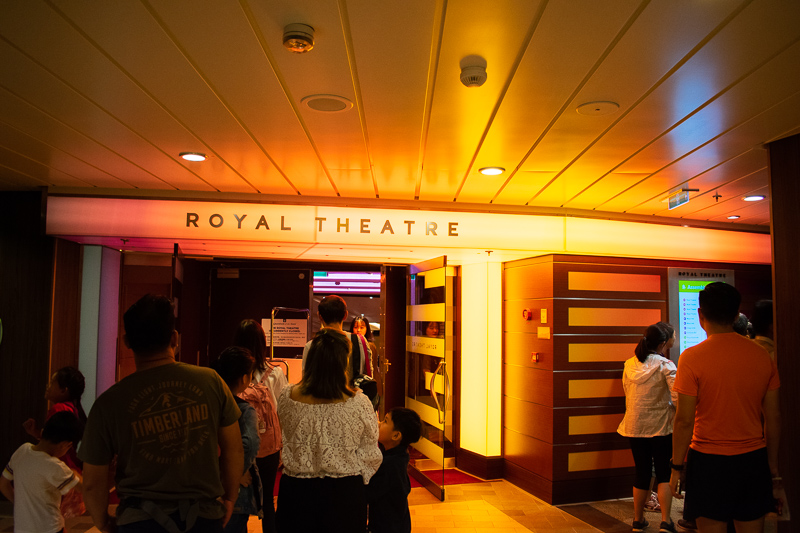 Most of the shows will be held at least twice. If the first showing is already full, you can opt for the second showing.
Try to be early to get a good seat.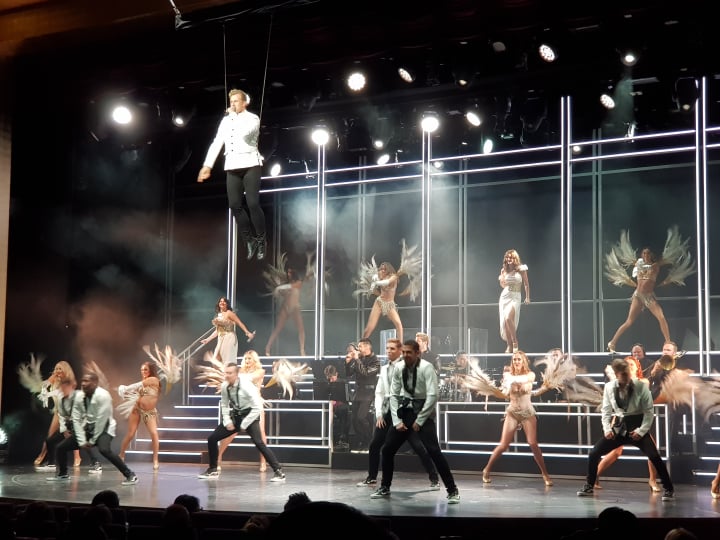 Casino Royale
One of the main attractions for gamblers is this Casino Royale on Deck 3.
It's only open when the ship is on international waters (this means it's closed when docked at Penang and Phuket).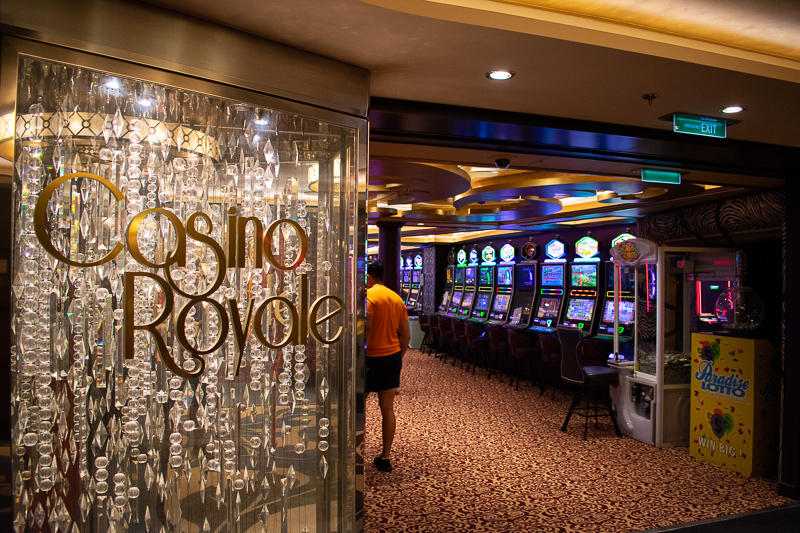 The casino has both slot machines and tabletop gambling (e.g. poker).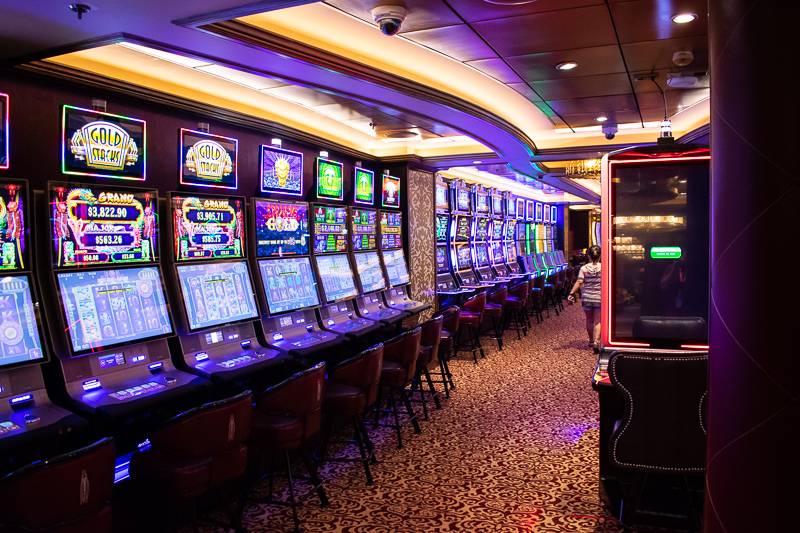 It's definitely much smaller than casinos you find in Genting Highlands or Singapore's Marina Bay Sands, but it will be enough.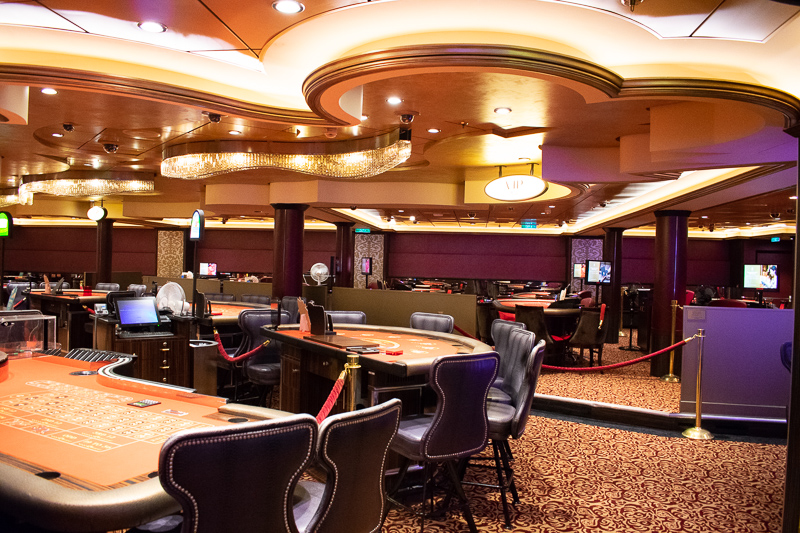 Bumper car and other activities
SeaPlex is the area where you can play bumper car and other activities like Xbox, ping pong and so on.
It's located at Deck 14 or 15. There's also a game arcade nearby.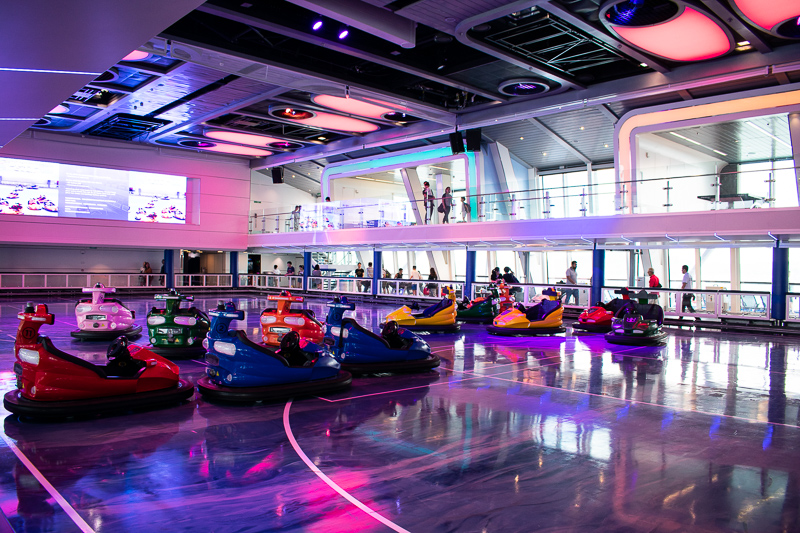 Rock climbing
There's also a rock climbing area located at the outdoor section of the ship near the SeaPlex.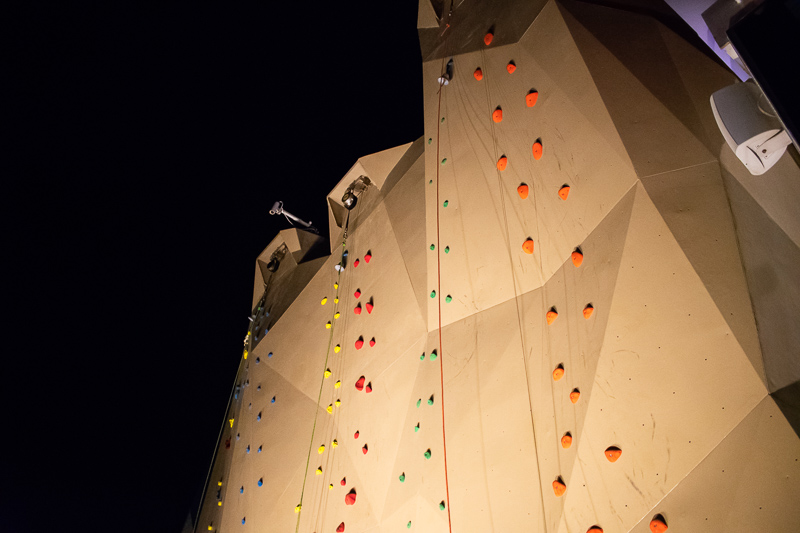 Flowrider
Near the rock climbing section, you will find the Flowrider. It's right at the back of the ship.
It basically shoots out strong water current and you have to be able to balance on the surf board, like the one you find in Sunway Lagoon.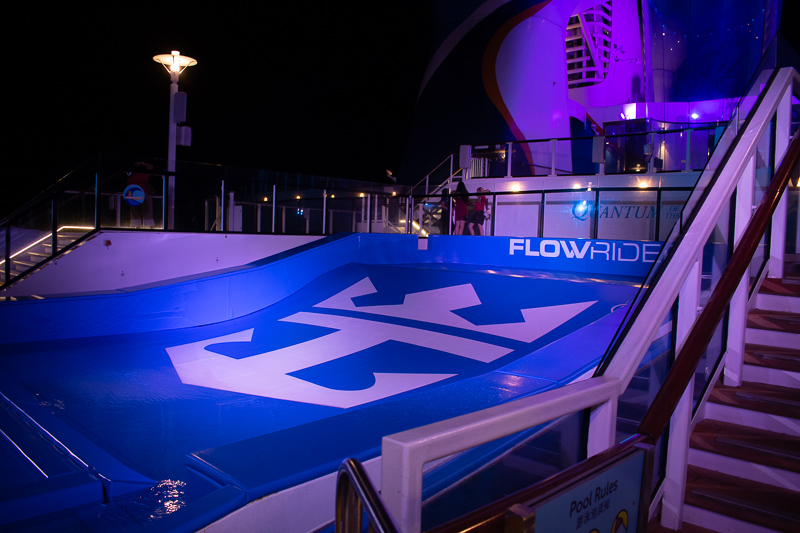 Ripcord by iFly
Just behind Flowrider, you will see Ripcord by iFly. This one's not free.
Inside the huge tube, you will see people floating (due to strong air from the bottom). It sort of mimics skydiving.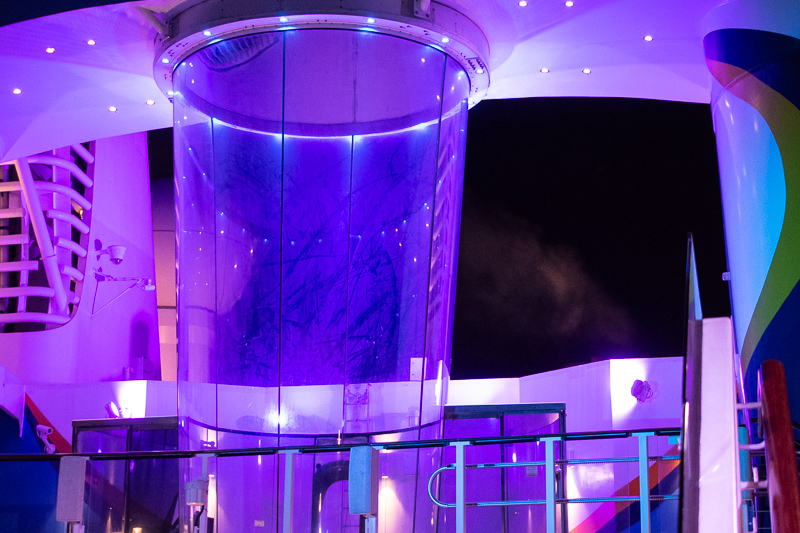 There are probably more attractions on the ship but we've covered most of the common ones.
Stop at Penang (day 2)
As we took the 5 days 4 nights trip, there are 2 main stops. One is in Penang and the other is in Phuket. This stop is on day 2 of the cruise.
The cruise ship will dock at Port Swettenham, which is near Fort Cornwallis.
As the weather was really hot, it wasn't quite fun to go down (also because we've been to Penang many times).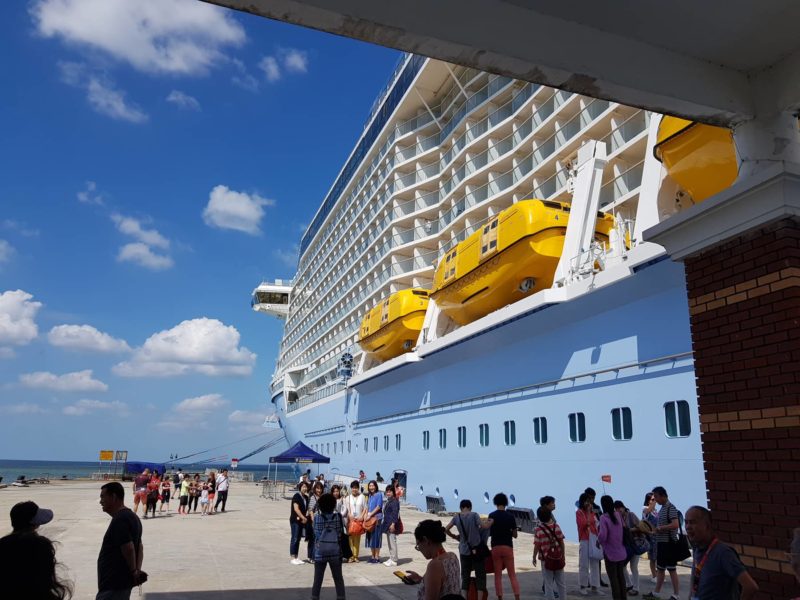 Once you're in Penang, you're free to go around but you need to make it back to the ship by the designated time.
After coming out of the port, you will be greeted by plenty of touts (taxis and tour guides).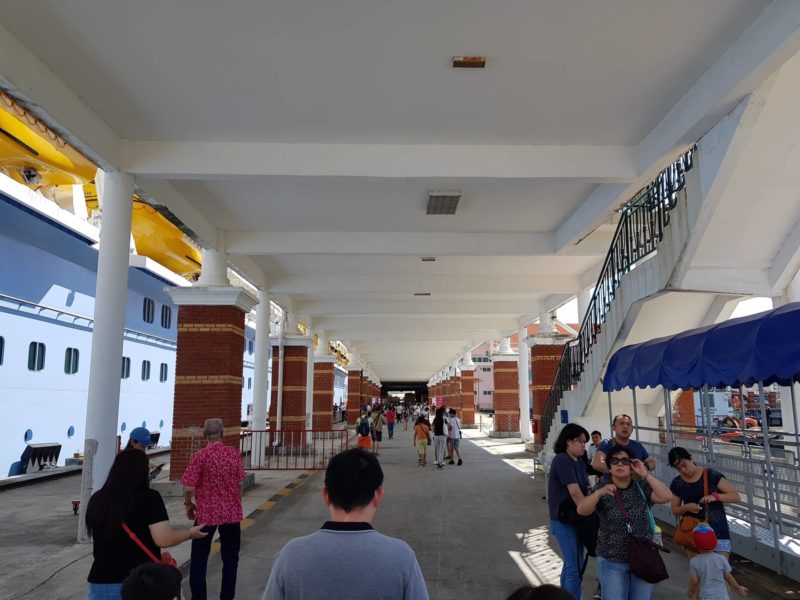 We didn't move around much. We only had some drinks at Ananda Bhagwan, a popular mamak restaurant in Penang.
Stop at Phuket (day 3)
For day 3, the ship will stop in Phuket. You will either stop in Patong Beach or at Deep Sea Port.
Where you stop depends on when your cruise is.
Our cruise was in December and we were lucky to be at Patong Beach, because Deep Sea Port has nothing to see nearby.
Unlike Penang, you need to sit a boat to reach Patong Beach. They're called tender boats and you have to wait for your turn to sit the boat.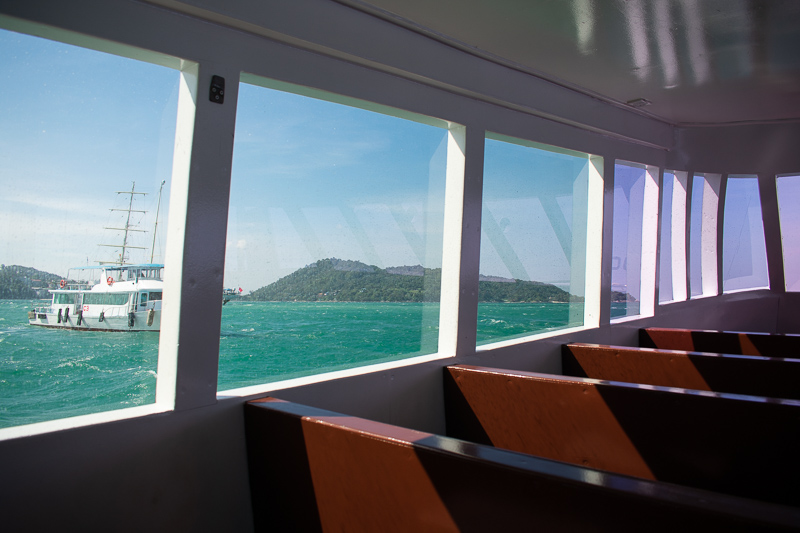 The boat stops at the jetty and you have to walk to the beach.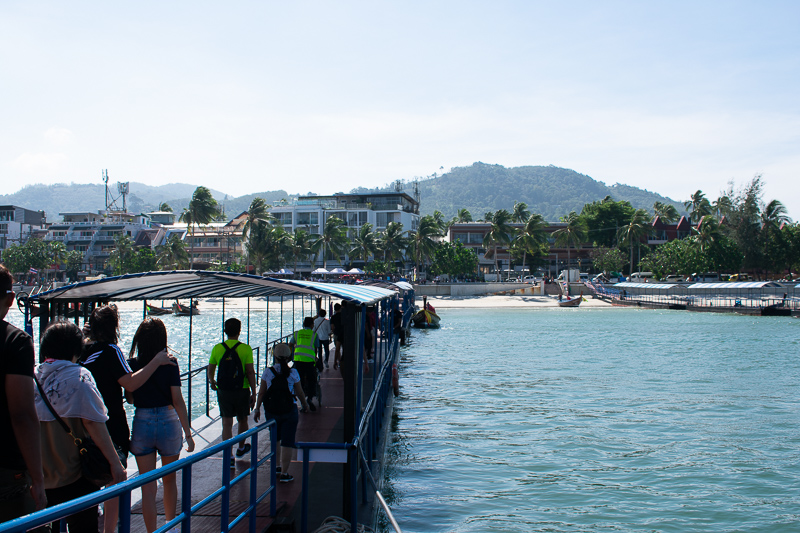 In Phuket, the number of touts is multiplied many times if compared to Penang.
You'll be bombarded by offers of massage, tuk-tuk, taxi and so on.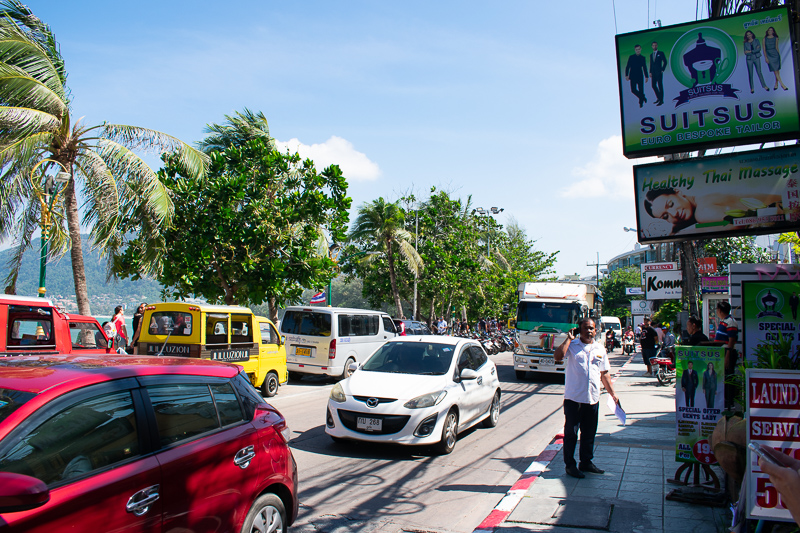 The beach is already filled with tourists (probably not from the cruise).
Westerners seem to love Phuket a lot.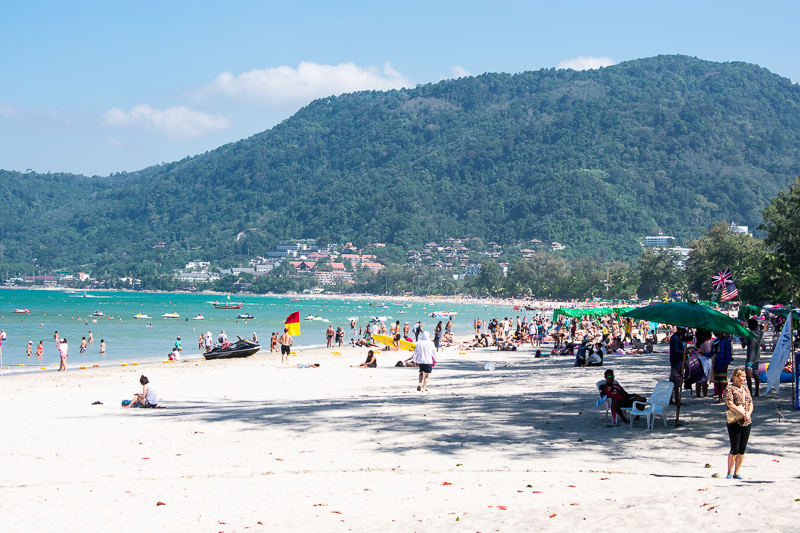 If you're not sure where to go, one place you can visit is the Jungceylon Shopping District.
You can walk there (slightly over 1 km).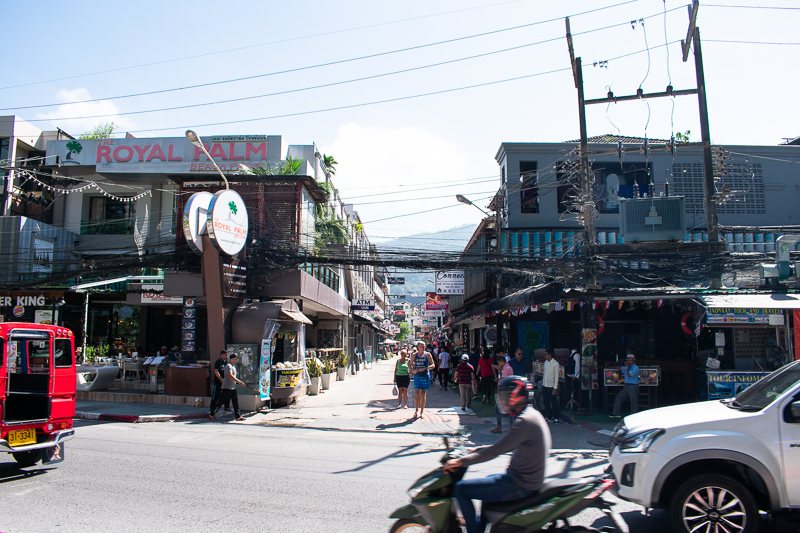 It's like an area with a couple of shopping malls inside it.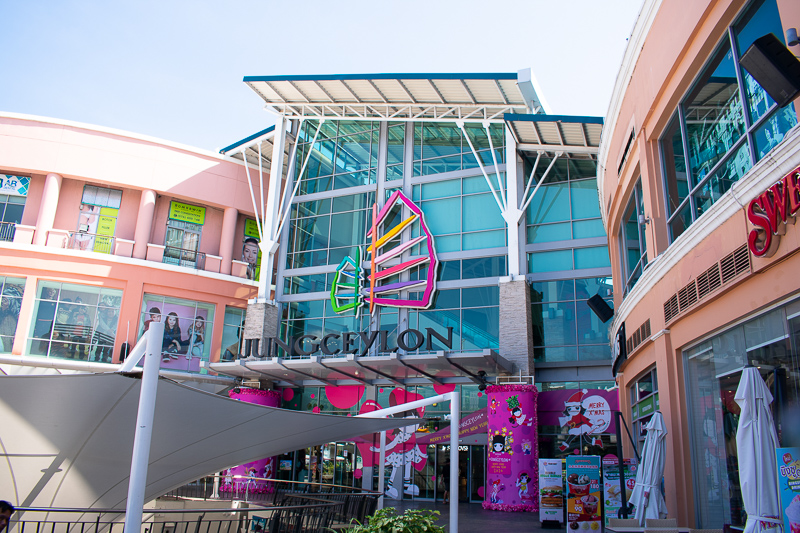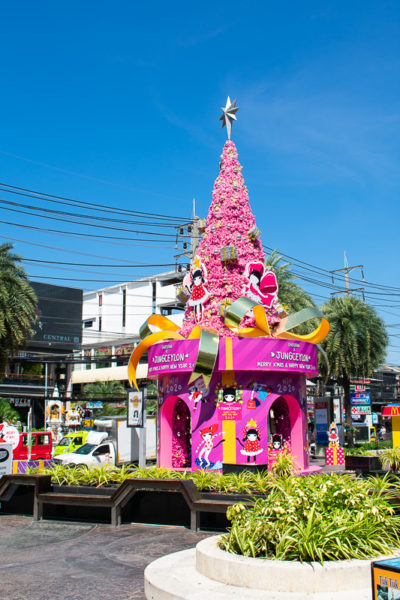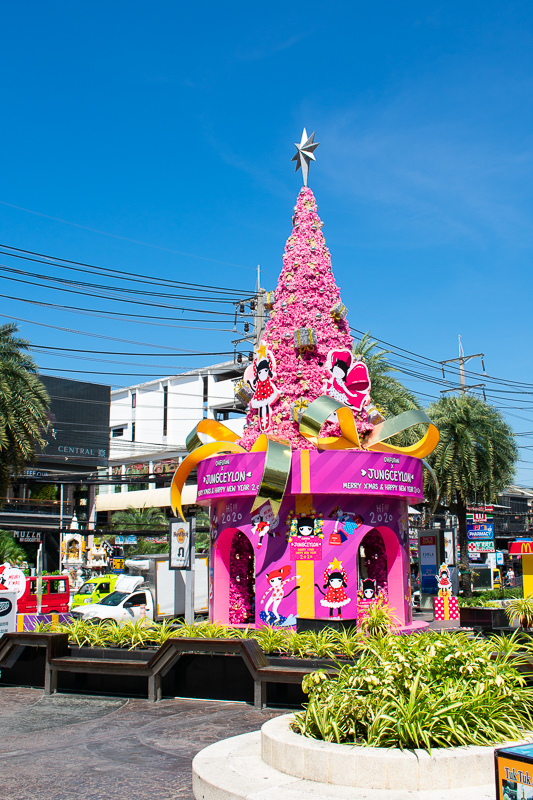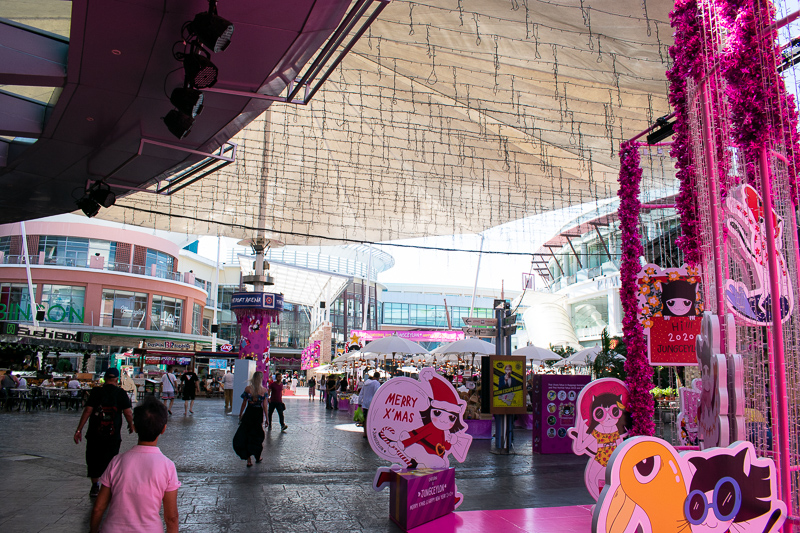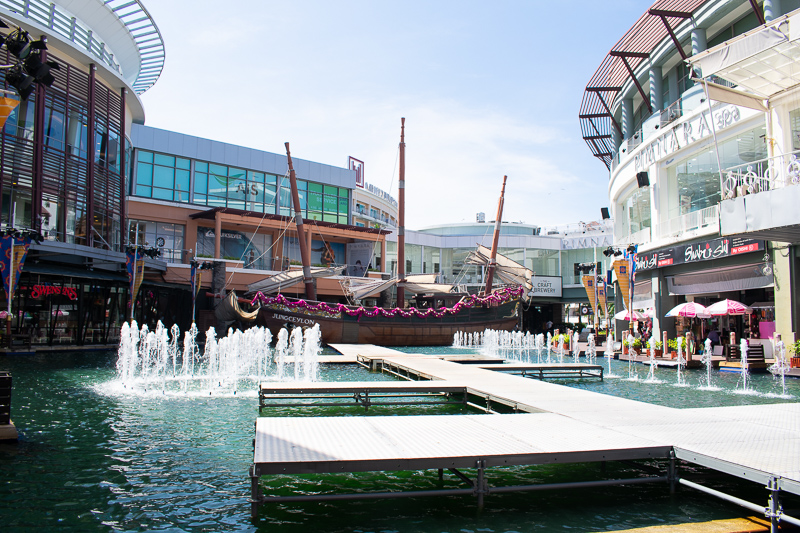 You will find more shops selling souvenirs both at the basement area.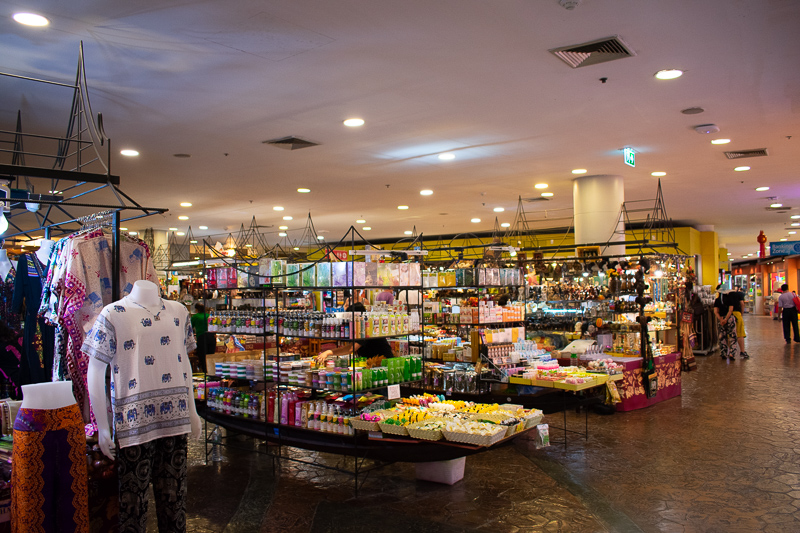 There's also a food court here but nothing really special.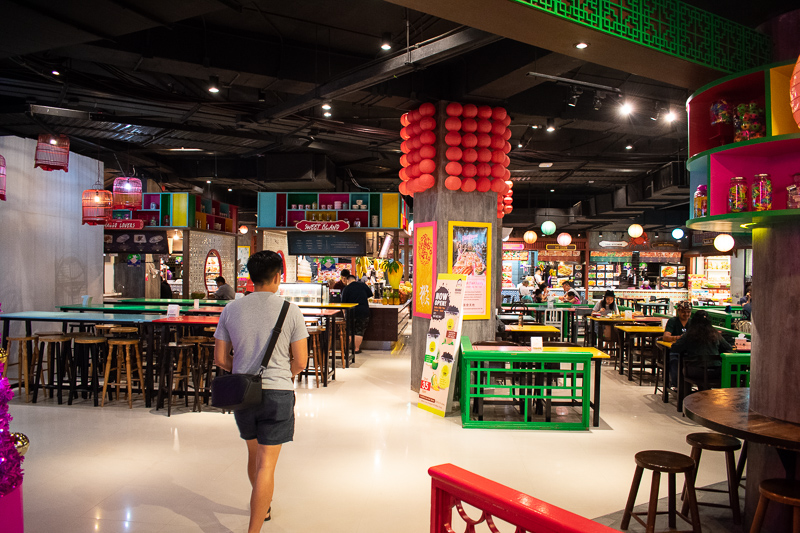 There are plenty of restaurants here to try, and we took some great Thai food at Le Siam (by MK Group).
Here's a full review of Le Siam at Jungceylon.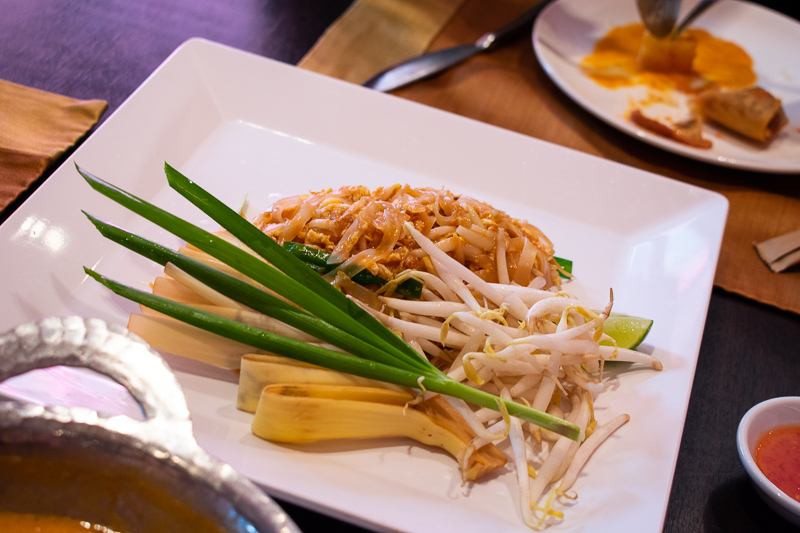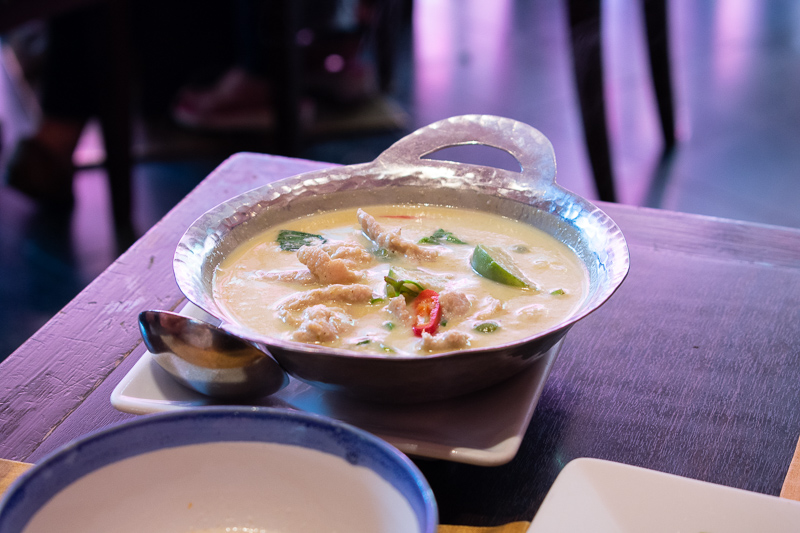 The coconut ice cream is a must-try. It even comes with sticky rice and goes really well together.
There's also a mango sticky rice dessert in the menu worth trying.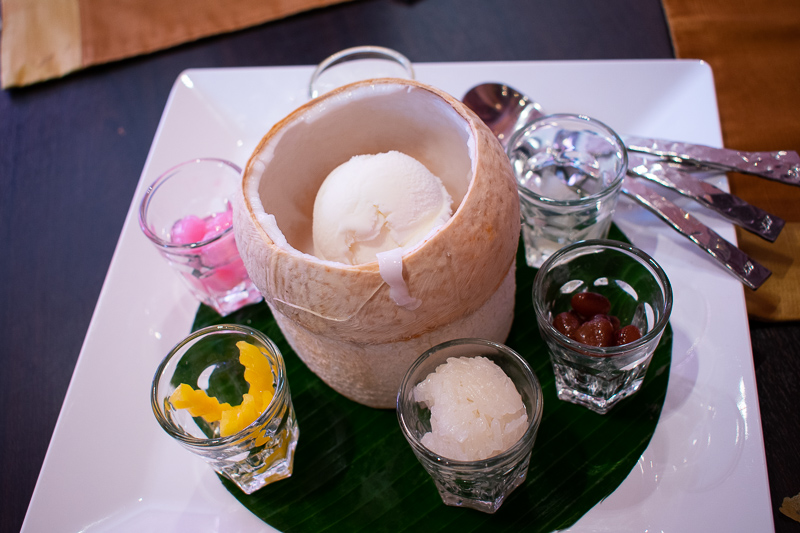 We had a second dessert stop at Swensens. The branch here has some unique flavors.
This one below is a combination of durian and mango ice cream. The best part? It comes with sticky rice!
The combination of durian and sticky rice is also pretty good (unless you dislike durian).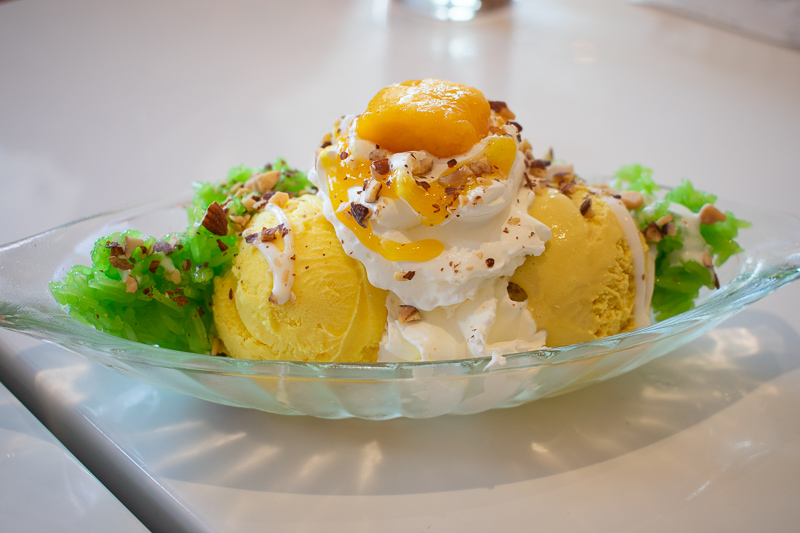 This one below is the chocolate bingsu which is quite decent.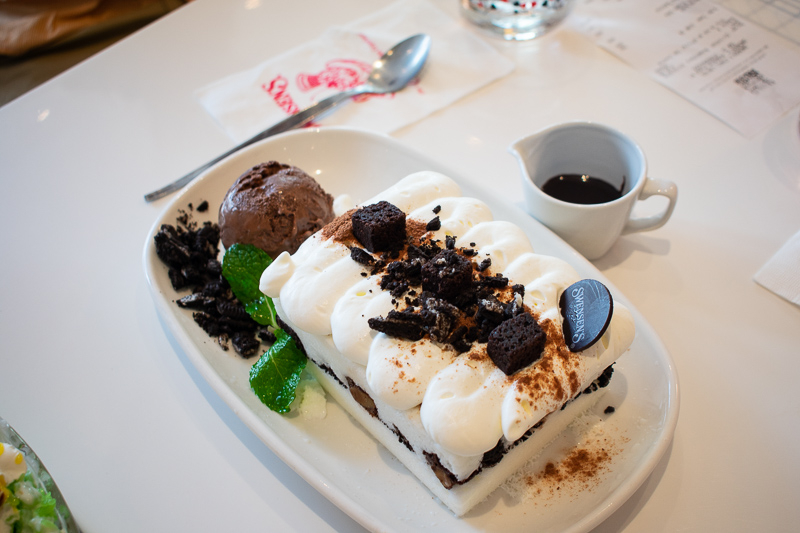 The stop here in Phuket is much longer (from early morning to night) if compared to Penang.
If you have extra time, you can go for massages as well. You'll find massage parlors everywhere.
Once you're ready to leave, head back to the jetty and take the tender boat back.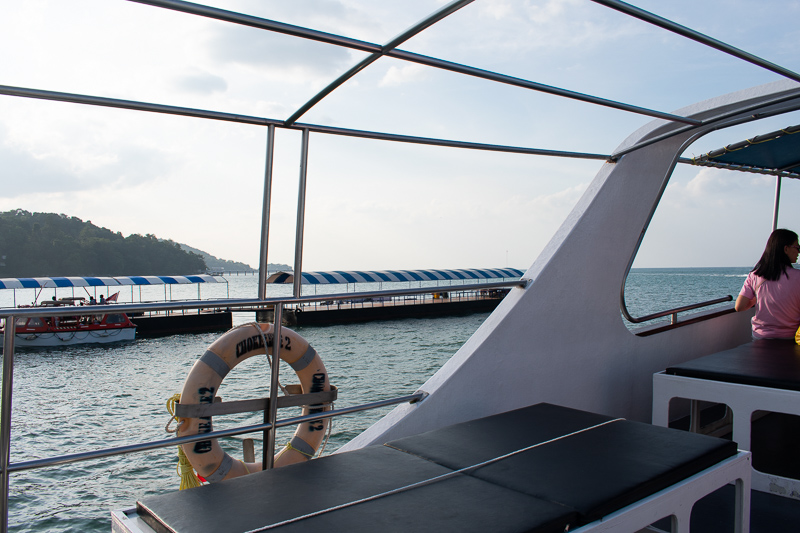 You can get a good look on how big the ship is on the way back.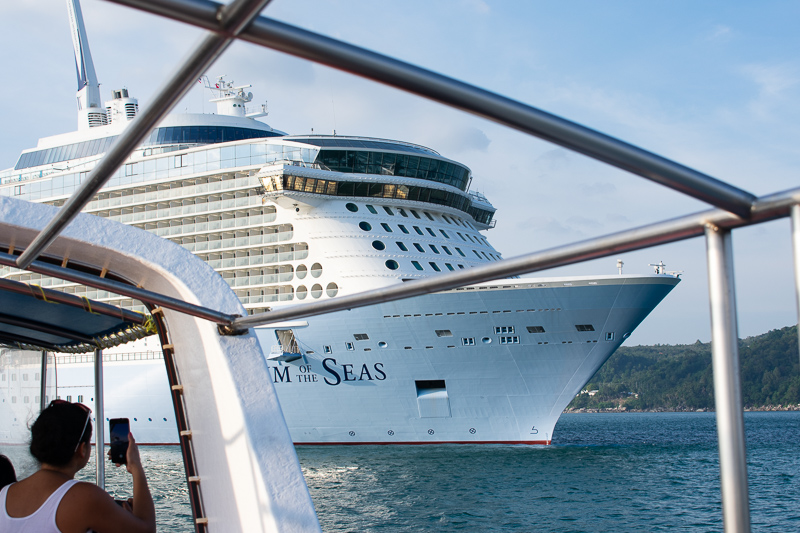 Day 4 and 5
On the 4th and 5th days, there won't be any more stops and it's cruising all the way back to Singapore.
You will have bigger discounts from some shops at the Promenade area.
More events and activities will be organized for passengers during the journey back as well.
In a nutshell
There are plenty of things to do on Quantum of the Seas and it's better if you come aboard on a non-peak season.
Otherwise, there are more queues all around the ship.
For a more relaxing experience, come when it's not a school or public holiday.