Le Siam is a restaurant by the MK Group and they have a branch in Jungceylon of Phuket (Thailand).
It's located in the middle area of the Jungceylon shopping district. This area includes several malls and Le Siam is at the outdoor section.
Here's a brief review of Le Siam in Jungceylon, Phuket.
Read also: Quantum of the Seas reviewed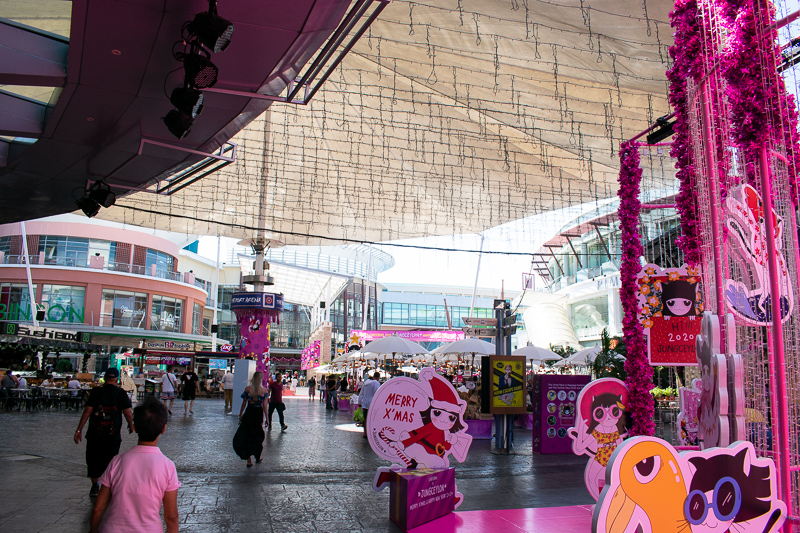 We went during the lunch time and there wasn't a queue at a time. That said, a queue started forming when we were finishing our meal.
It's probably one of the more popular restaurants, considering other restaurants weren't packed at all.
Food at Le Siam
The range of food here are similar to other Thai restaurants and the overall impression is that the food is pretty good.
We ordered a number of items from the menu (all in small portion).
The first dish to come was the pineapple fried rice. This was one was quite decent. The rice was just nicely cooked and it was topped with floss and cashew nuts.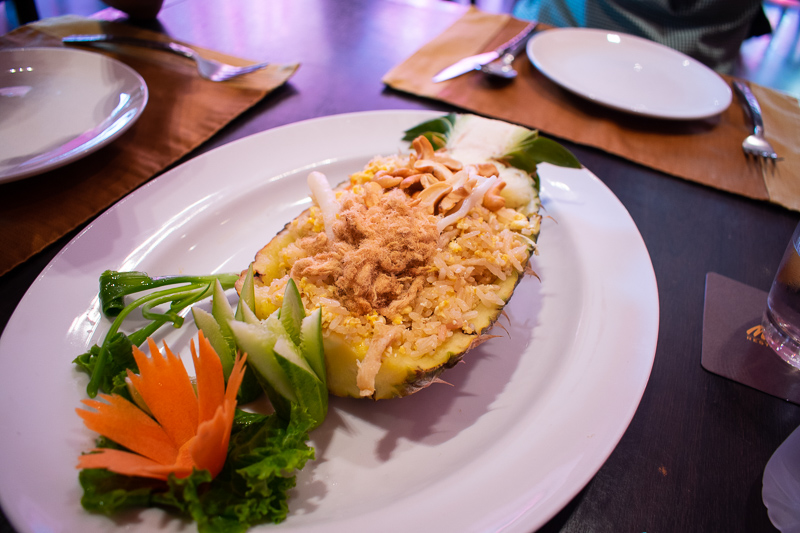 The Thai milk tea is also a must-try here. They serve the milk tea with heart-shaped blocks of frozen up tea.
It doesn't taste too strong. Some of the milk tea elsewhere may have a pretty strong taste not suitable for everyone.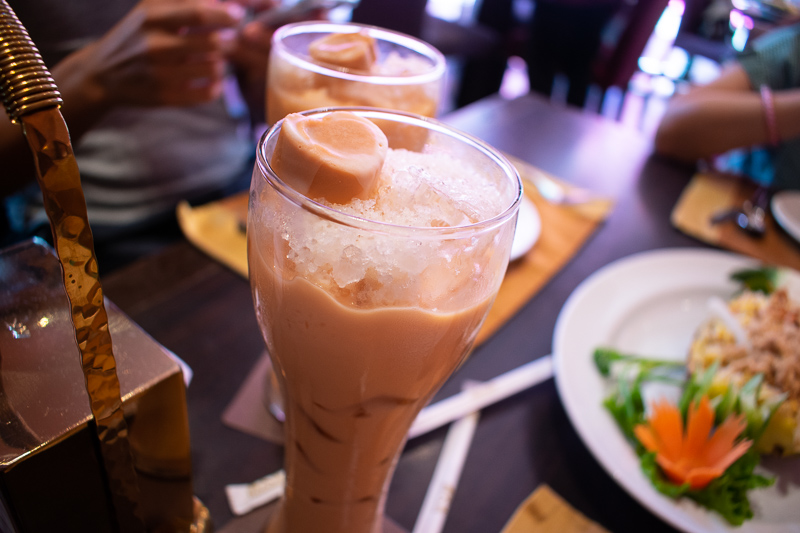 Another dish worth trying is their duck cooked in red curry. It's more of a sweet curry and if you love sweet stuff, you're going to love this one.
You will find cubes of pineapples inside as well. The ducks are also really tender.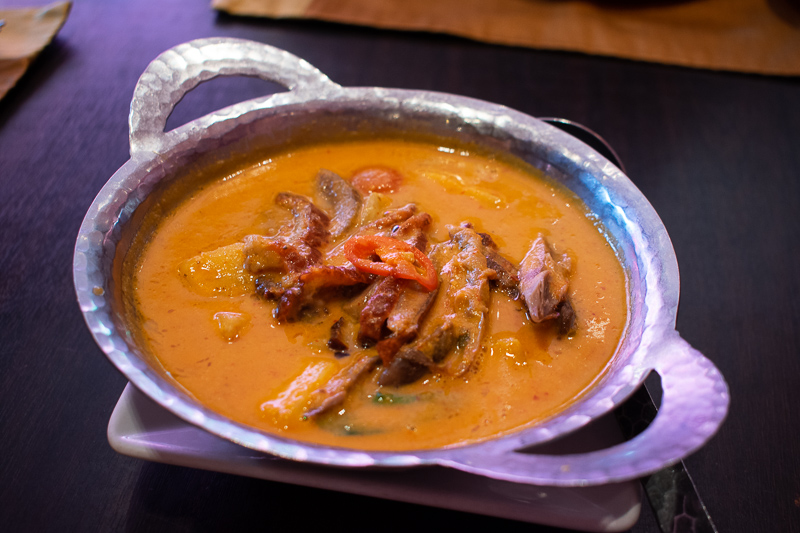 We also tried the spring rolls. They were really crispy but nothing too unique about it. You can find similar spring rolls elsewhere.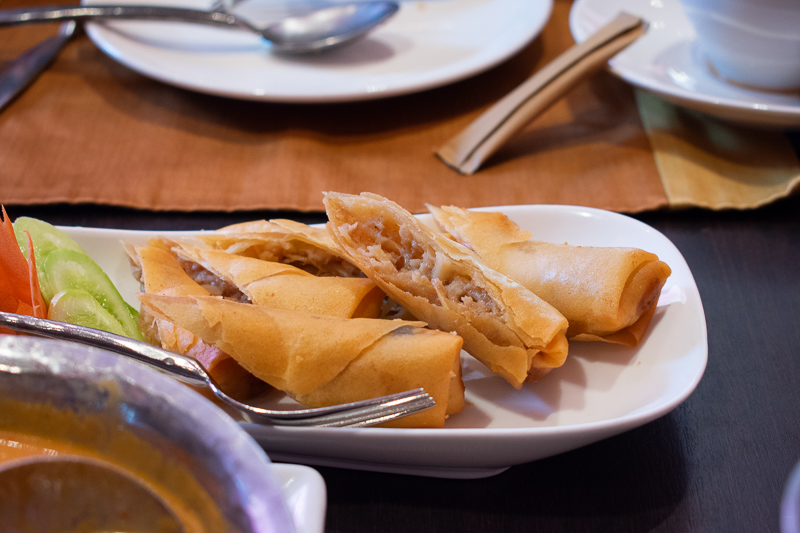 Also on the menu is Pad Thai. Like most dishes, this one was cooked well and has a certain finesse to it.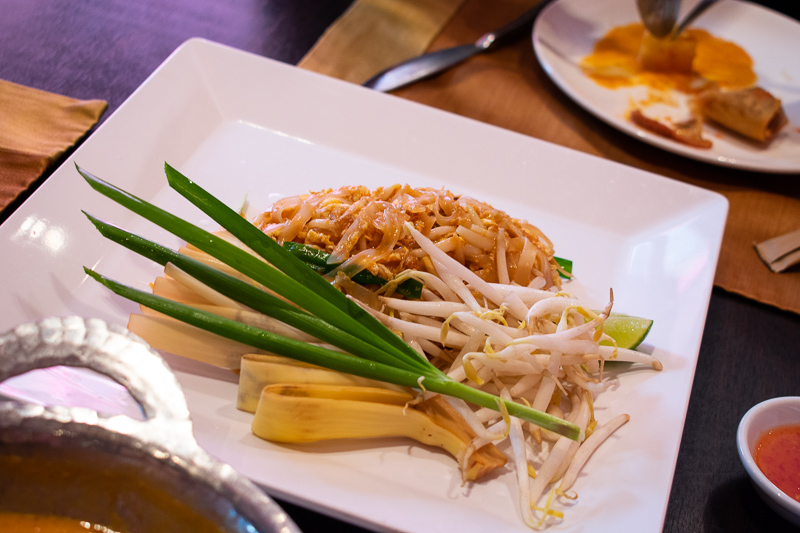 Next on the menu is this white curry with chicken (or pork, can't remember) which is different from their red and green curry.
This one is more soupy and they gave bowls for it (not sure if the bowls were for this dish).
Unlike the red curry, this curry is on the sour side and it's also quite delicious.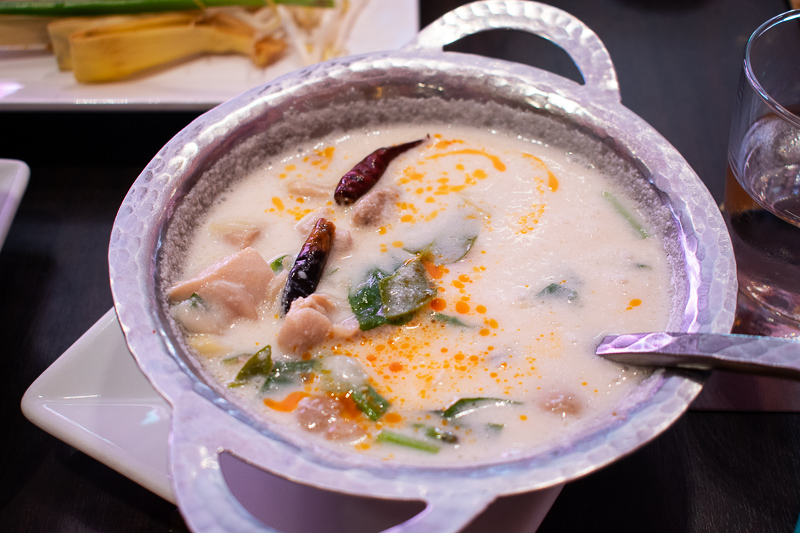 Another similar-looking dish is this green curry. It's one of the finer green curries in Thailand.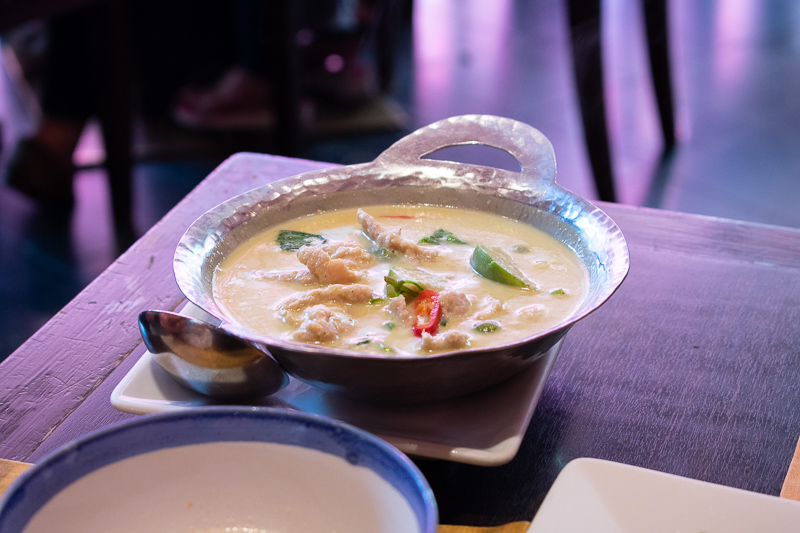 Last on the main course are the mixed vegetables. They are cooked really well and are tasty. There's nothing more to be said about it.
All in all, their main dishes are delicious, of a certain standard and presented in a neat manner.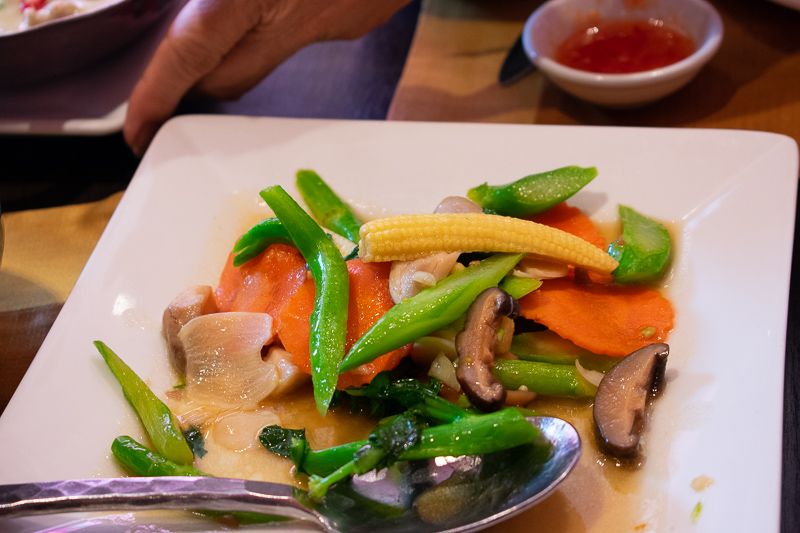 Coconut ice cream is a must
For dessert, you have to try their coconut ice cream. There are two versions of this. The one in the image is slightly more expensive as they isolate the ingredients from the ice cream. It also has a nicer presentation.
The other version is a mixed version where everything is already together with the ice cream.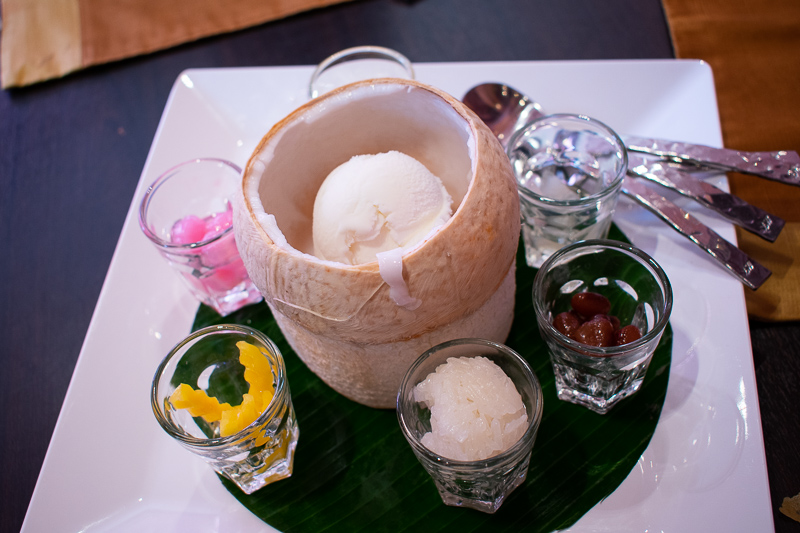 One interesting ingredient is the sticky rice. They go really well with the ice cream.
Another dessert worth trying is their mango sticky rice.
In a nutshell
The food at Le Siam in Jungceylon (Phuket) are all really delicious (the ones we ordered) but the price is no joke either.
It's more expensive than regular Thai food and it's to be expected since it's quite an established restaurant where you get good service.
---
Related articles:
Windjammer Buffet Review – Royal Caribbean (Quantum of the Seas)
Review of Nakhon Kitchen Thai Restaurant in Singapore
Absolute Thai @ Genting Premium Outlets
Kalpapruek Central World, Bangkok – Reviewed