The House Cup is the final main story quest in Hogwarts Legacy.
Your only objective is to get to level 34 and go to the Great Hall.
Here's a walkthrough of The House Cup in Hogwarts Legacy.
Required level is 34.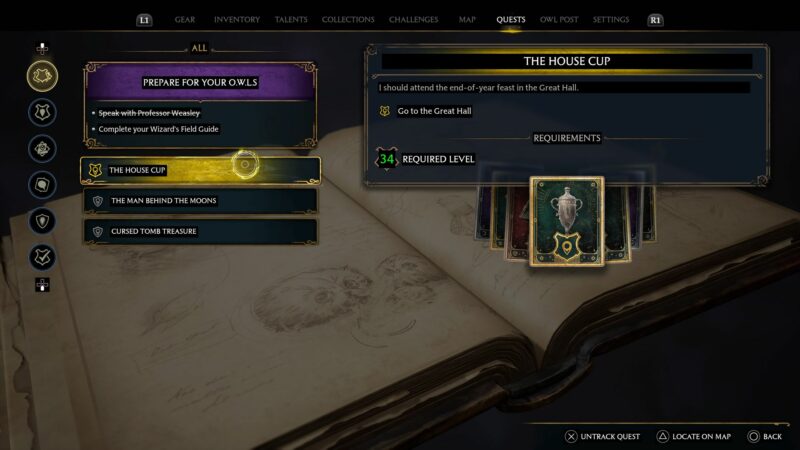 Go to the Great Hall
If you're not level 34 yet, you can do some exploration or kill enemies to level up.
Head to the Great Hall to begin the quest. You'll see some cutscenes on your classmates attending different classes.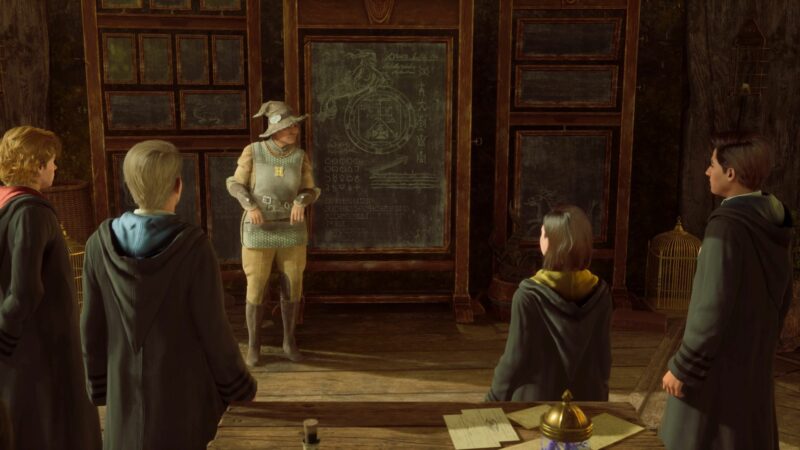 You will then see the main event where Professor Black declares the winner of the House Cup and Professor Weasley giving praise to the new fifth-year student who helped fend off the attack against Hogwarts.
Your house will then get an extra 100 points. The quest ends after the credits.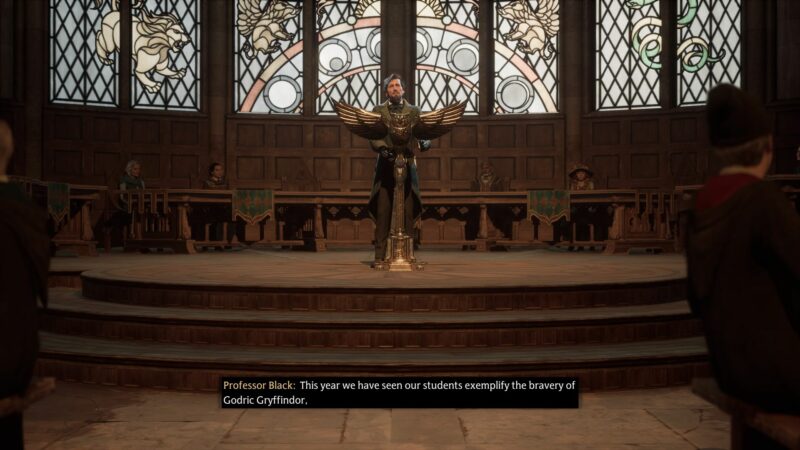 ---
Related articles:
Hogwarts Legacy: Summoner's Court Match 5 Guide