Summoner's Court: Match 5 is a side quest available in Hogwarts Legacy.
Your objective is to beat Professor Ronen in a Summoner's Court game.
Here's a guide on Summoner's Court: Match 5 in Hogwarts Legacy.
To begin the quest, head to the flying class lawn area as marked in the map below.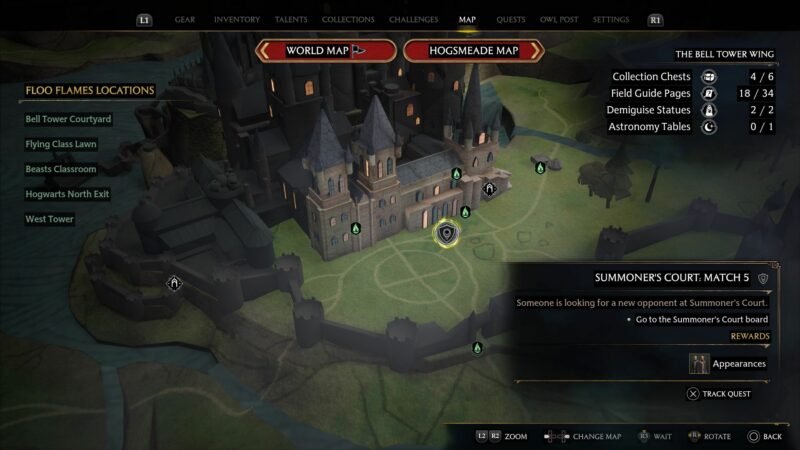 Talk to Professor Ronen to begin the game.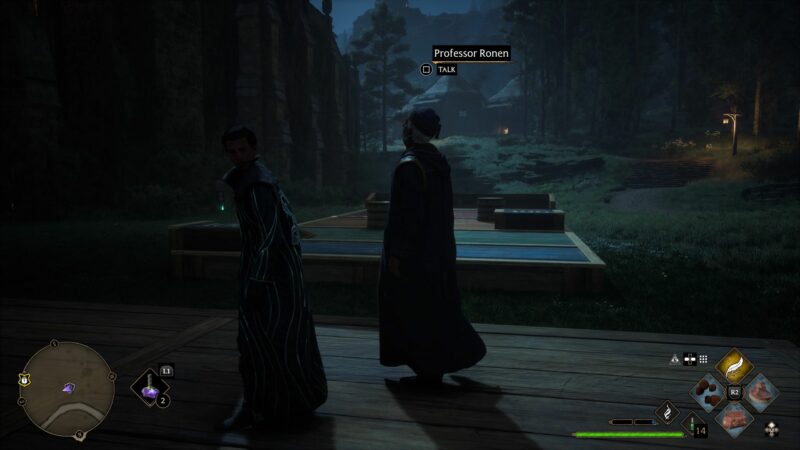 Defeat Professor Ronen
Like before, the goal is to get the most points.
There are two boxes with 100. Try to aim for those. Professor Ronen may make mistakes himself.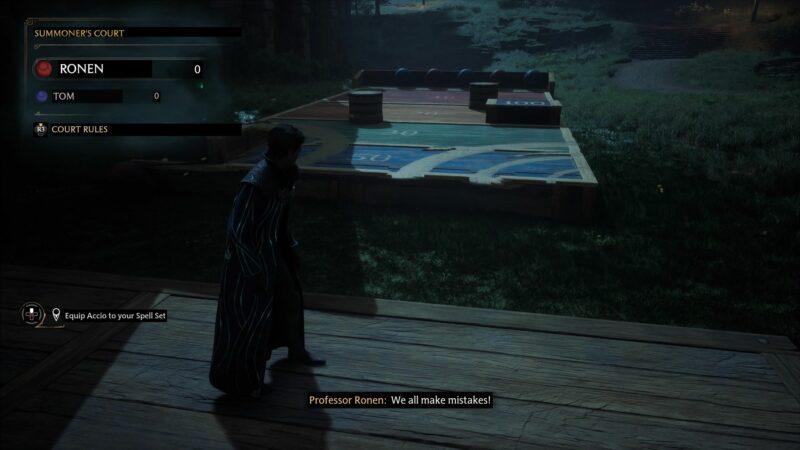 Try to get both of the 100 boxes. When using Accio, stop maybe 1 and a half lines before the box.
You can also push his balls down. The quest ends after you beat him.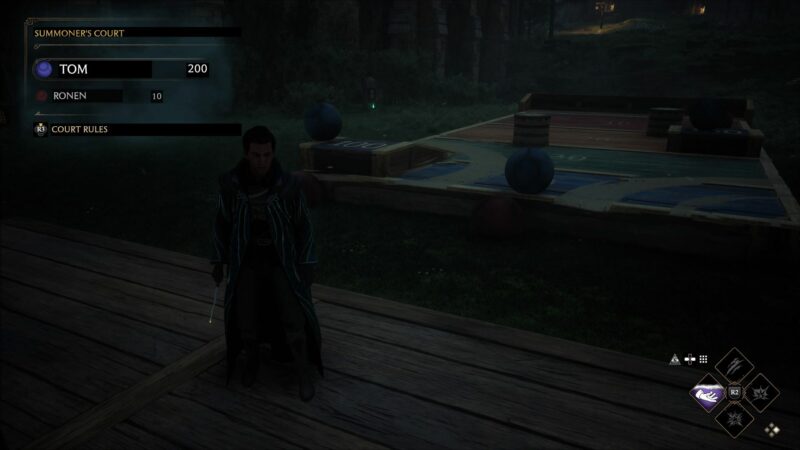 ---
Related articles:
Hogwarts Legacy: Weasley's Watchful Eye Walkthrough