Summoners Court: Match 1 is a side quest available in Hogwarts Legacy.
Your objective is to defeat Leander Prewett in a Summoners Court game.
Here's a guide of Summoners Court: Match 1 in Hogwarts Legacy.
To begin the quest, speak to Leander in front of the Hogwarts main entrance.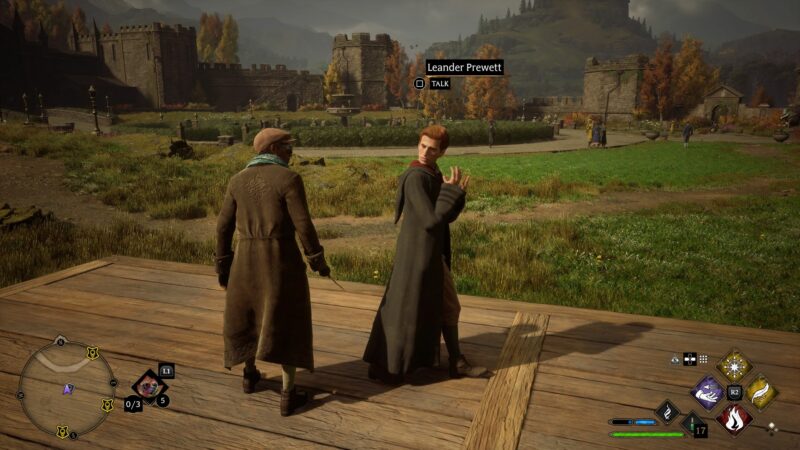 Defeat Leander
The goal of this game is to score more points than your enemy. Get the ball to the blue lane to score 50 points which is the maximum.
Leander will make some mistakes so you don't need a perfect score to beat him.
The key to winning is to stop Accio near the green lane and it should stop at the blue lane. Avoid the obstacles in your line of sight when pulling the ball.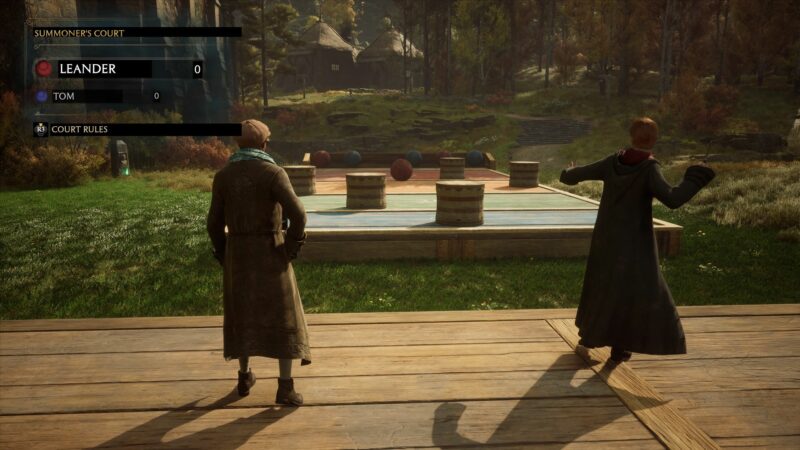 The quest ends after you beat him.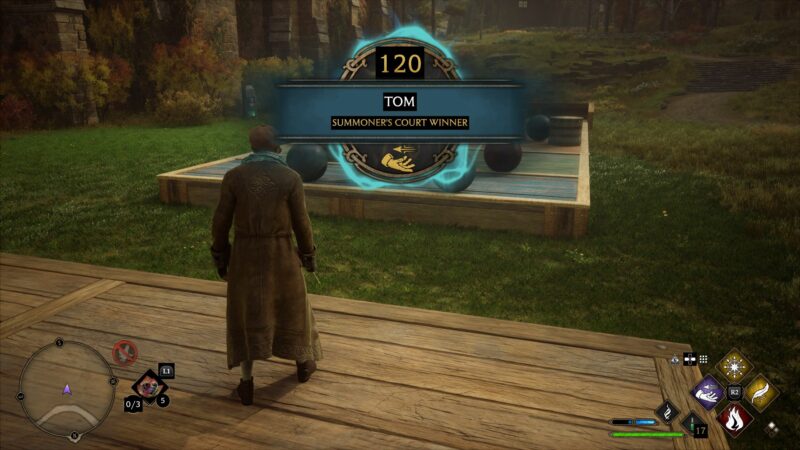 ---
Related articles:
Hogwarts Legacy: Madam Kogawa's Assignment 1 Guide