Professor Garlick's Assignment 1 is a side quest in Hogwarts Legacy.
Your objective is to find and use Venomous Tentacula and Mandrake. Then, you'll learn Wingardium Leviosa.
Here's a walkthrough & guide of Professor Garlick's Assignment 1 in Hogwarts Legacy.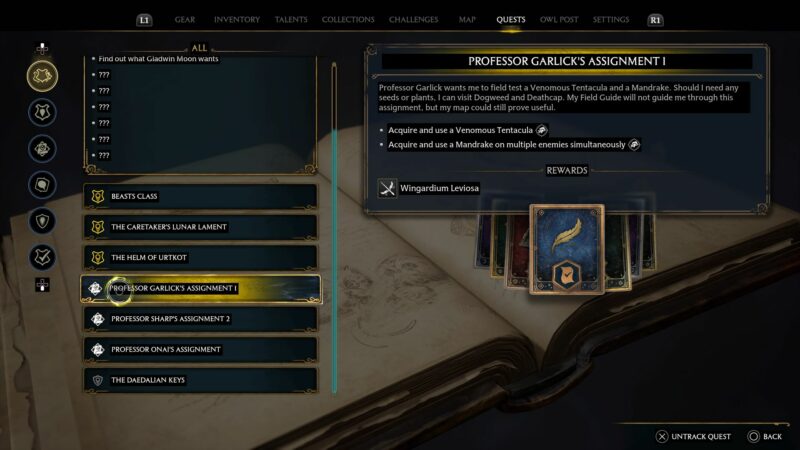 Acquire and use a Venomous Tentacula
You can find a Venomous Tentacula in one of the greenhouses in Hogwarts. You may have come across it during the Herbology Class quest.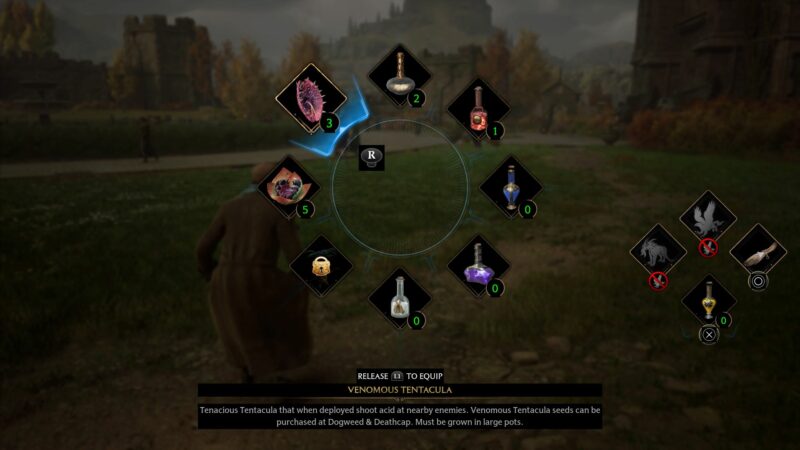 Use the Tentacula and this pre-requisite is done.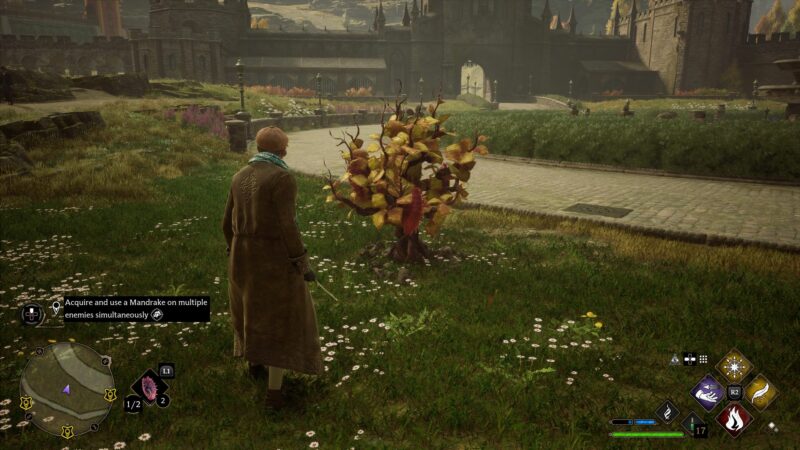 Acquire and use a Mandrake
To get a Mandrake, you can either buy the seed or buy it directly. Go to Dogweed and Deathcap north of Hogsmeade.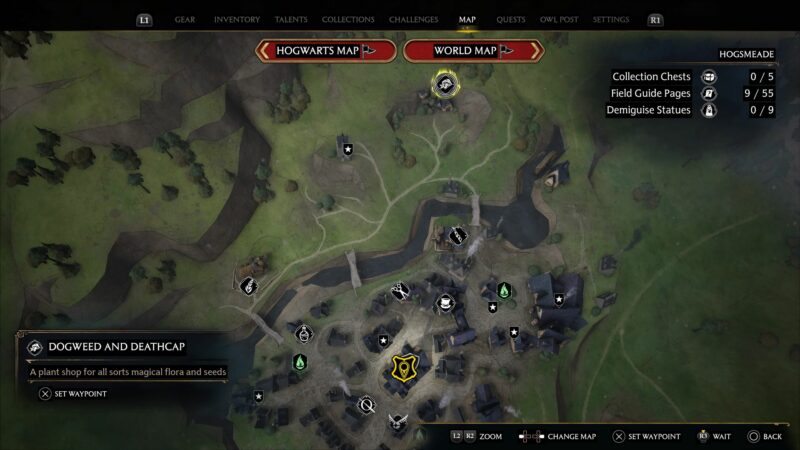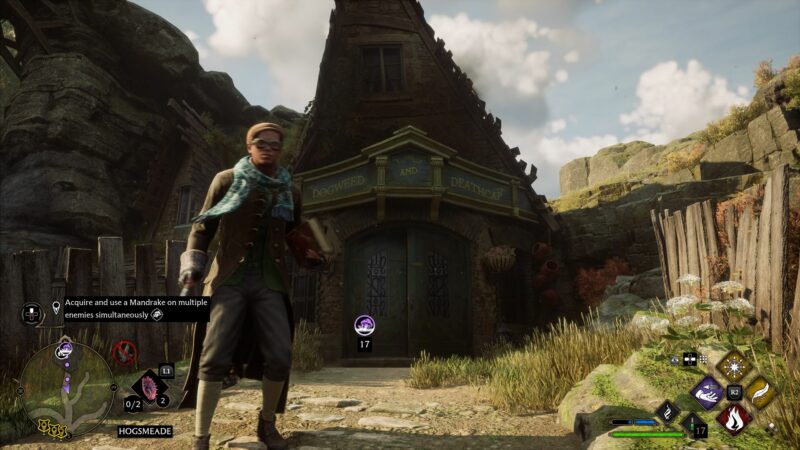 You'll be able to buy Mandrake seed at 800 coins or Mandrake itself at 500 coins.
Buying a seed requires 10 minutes to plant but you can keep doing so.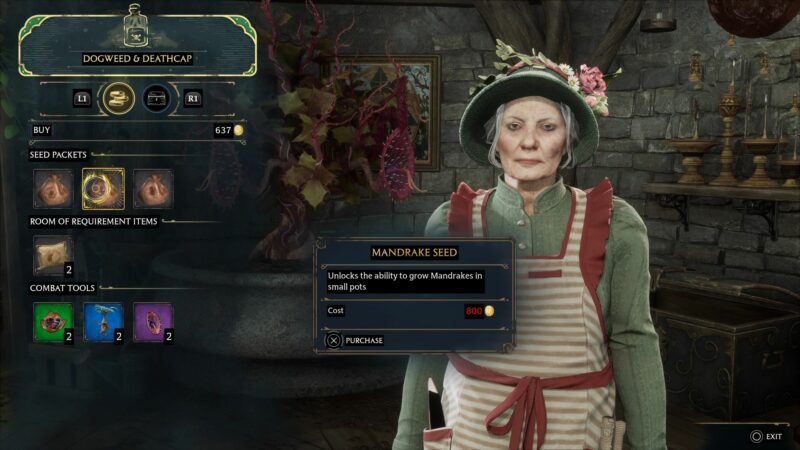 If you bought a seed, you need a potting table. You can use the one at the greenhouse or in your Room of Requirement.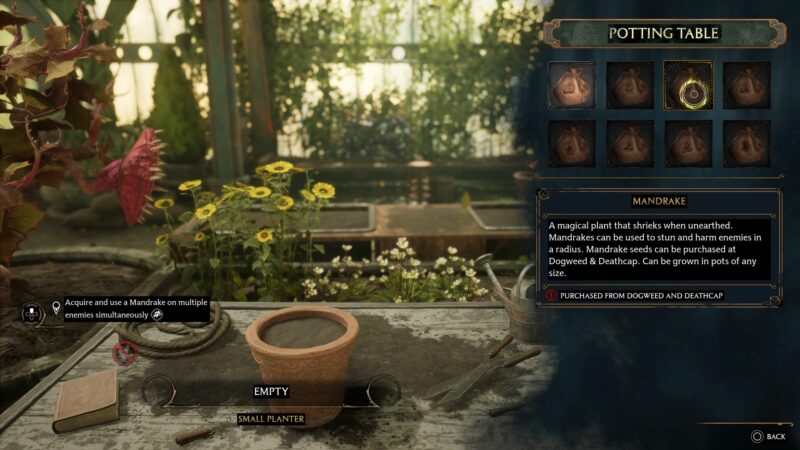 Wait 10 minutes before you can collect the Mandrake.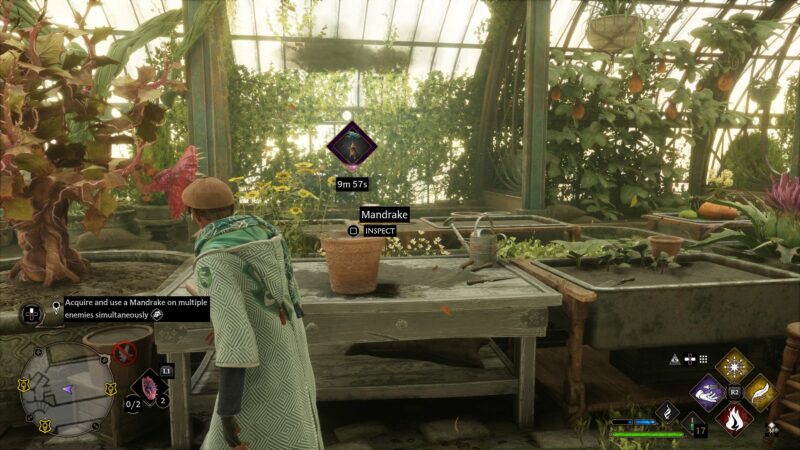 Use a Mandrake on multiple enemies
You will then need to use the Mandrake on multiple enemies simultaneously. You can just go around the open world to find enemies.
Attend Herbology class during the day
Head back to the greenhouse to attend class during the daytime.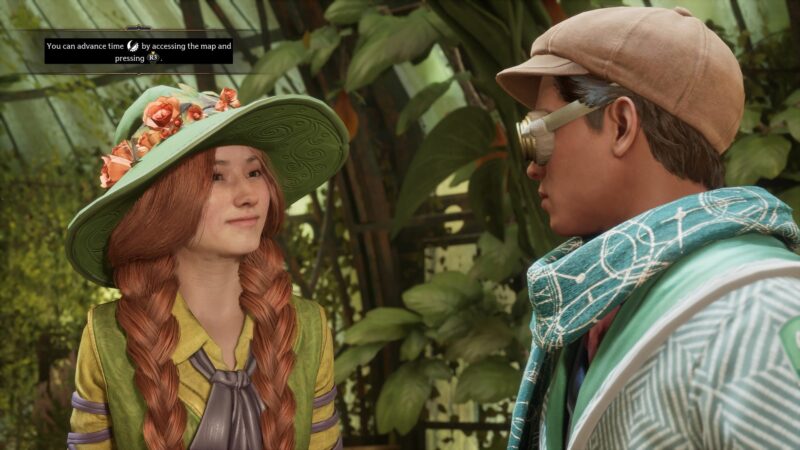 Talk to her after the lesson.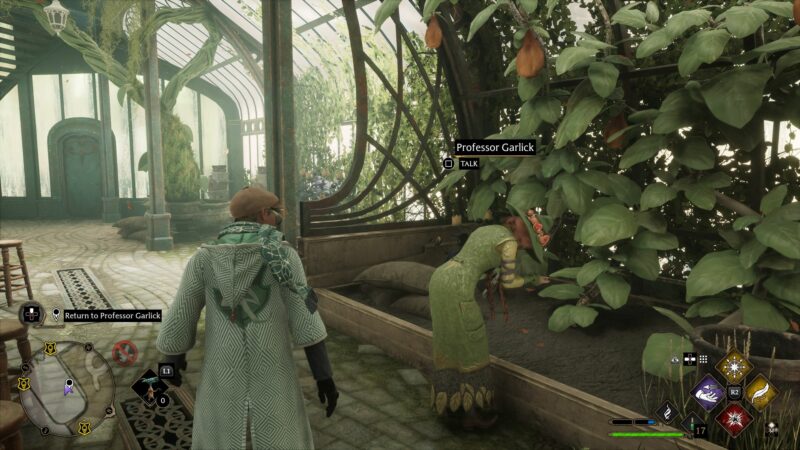 Learn Wingardium Leviosa
Finally, you can learn Wingardium Leviosa which is used to move objects.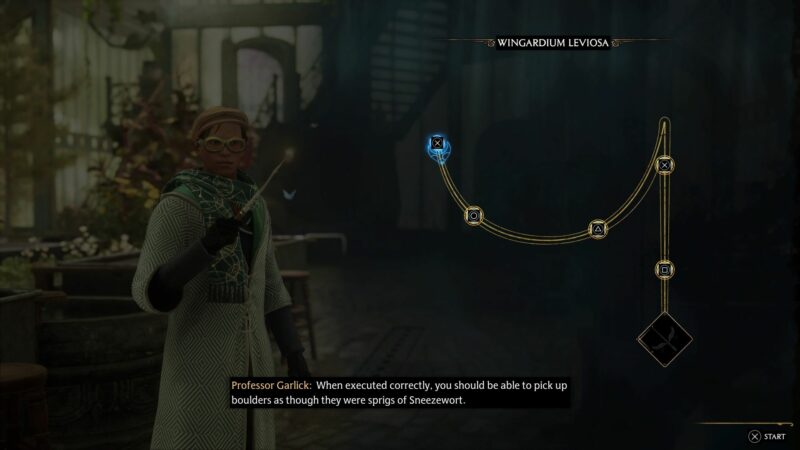 ---
Related articles:
Hogwarts Legacy: Summoners Court Match 1 Guide