Herbology Class is a main story quest in Hogwarts Legacy.
Your objective is to attend Herbology class taught by Professor Garlick.
Here's a walkthrough and guide of Herbology Class in Hogwarts Legacy.
To begin the quest, head to the Herbology class as marked on the map.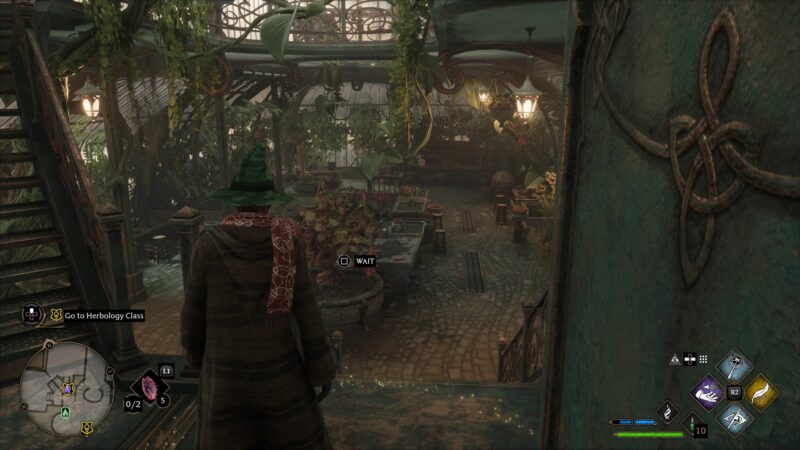 You'll be introduced to Professor Garlick.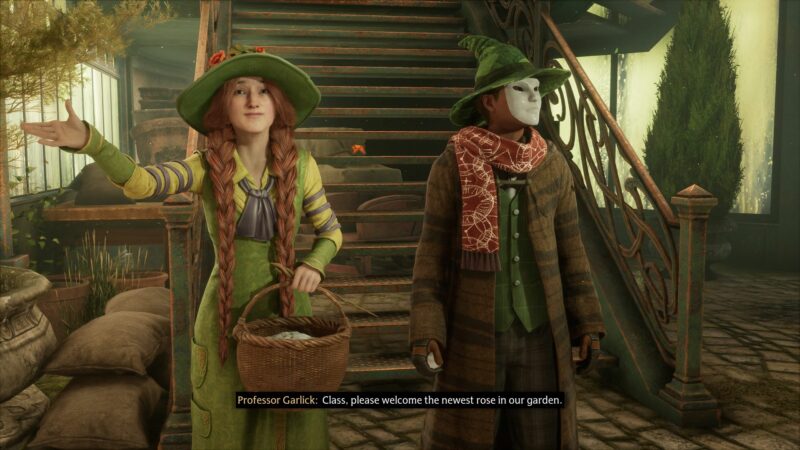 Pull and repot Mandrake
During the lesson, you have to pull the Mandrake out.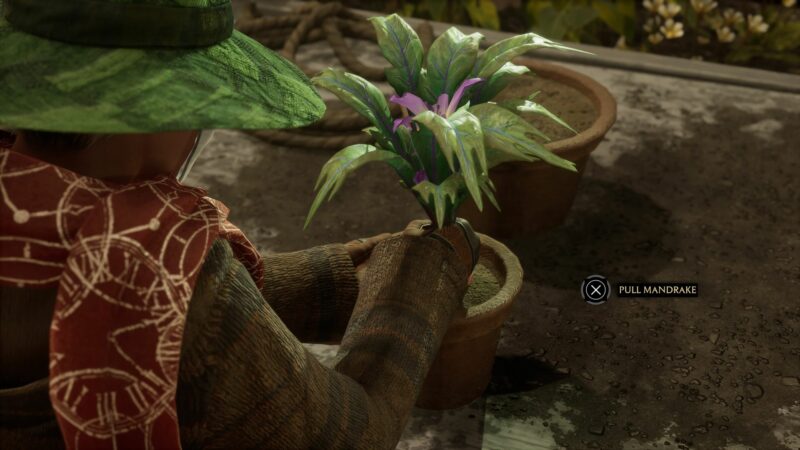 Then, repot the Mandrake by pushing it down.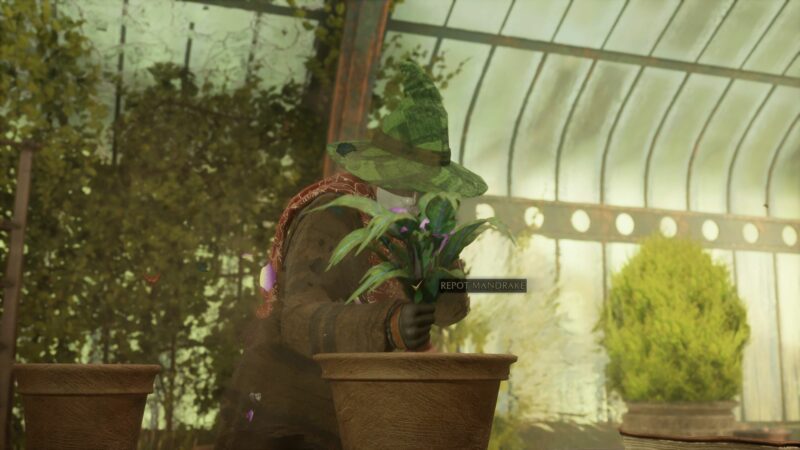 Talk to Professor Garlick
After the repotting, talk to Professor Garlick.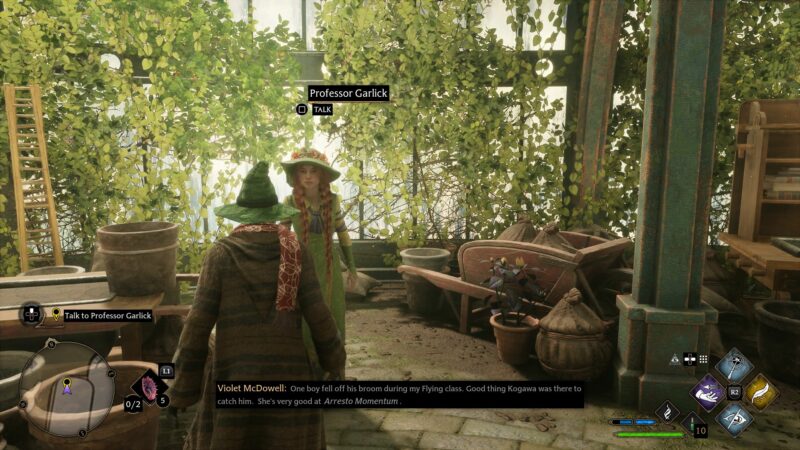 Plant Dittany seeds
Get to the potting table and plant the Dittany seeds. You'll need to wait for 10 minutes in real life before you can harvest it.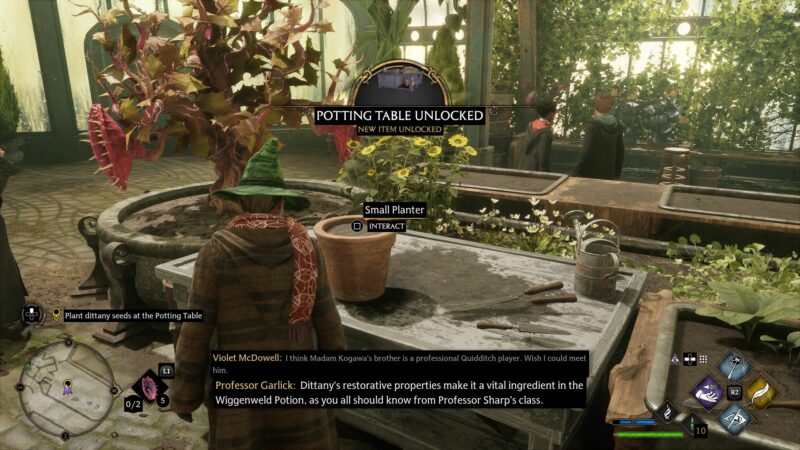 Talk to Leander
In the meantime, talk to Leander Prewett.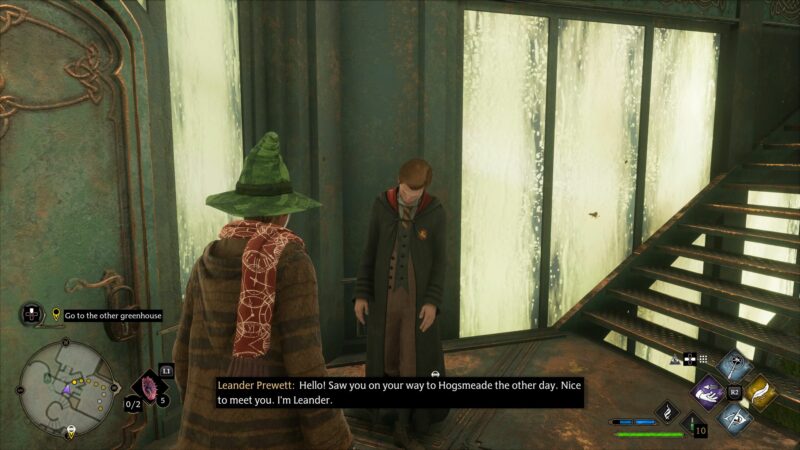 Harvest a Chinese Chomping Cabbage
Leander will lead you to the other greenhouse.
Here, pick up all of the Chinese Chomping Cabbages.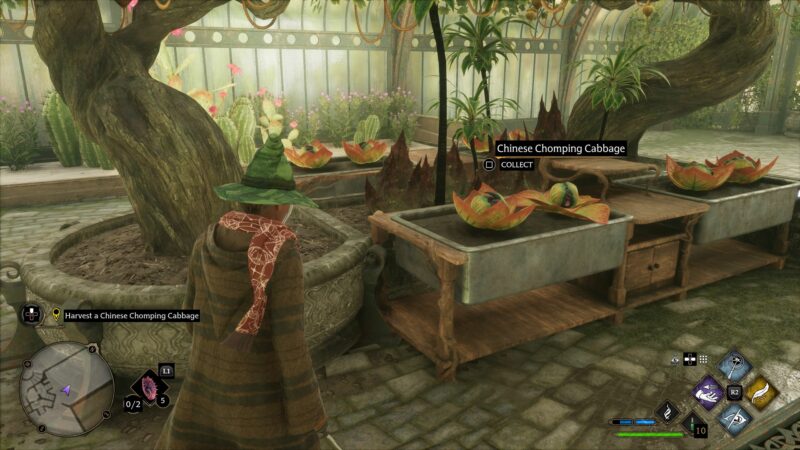 Attack the dummy
Now, throw the cabbage at the dummy to destroy it.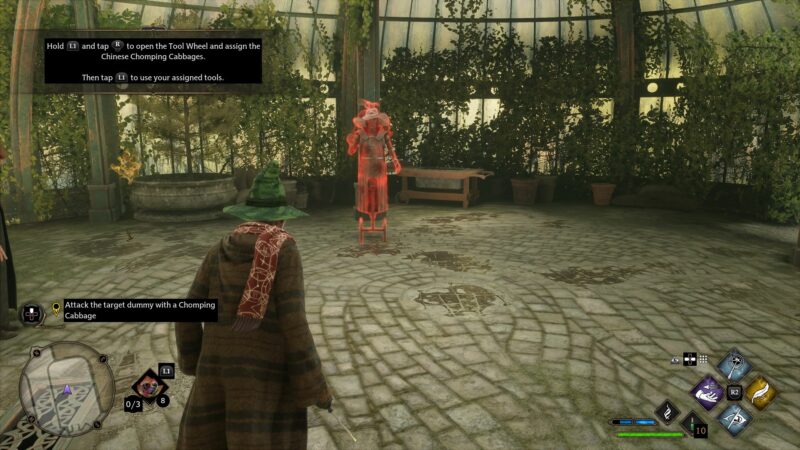 Return to Professor Garlick
When you're done, head back to Professor Garlick to end the lesson.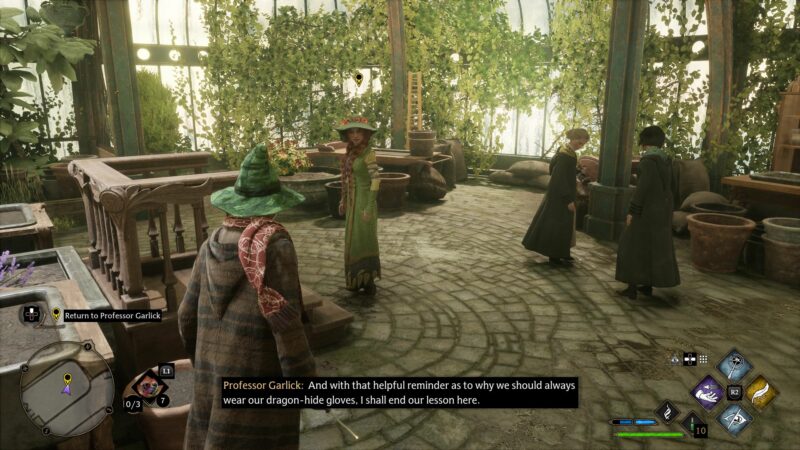 ---
Related articles:
Hogwarts Legacy: Venomous Valour Walkthrough & Guide