Potions Class is one of the main story quests available in Hogwarts Legacy.
Your objective is to attend the Potions class by Professor Sharp.
Here's a walkthrough and guide of Potions Class in Hogwarts Legacy.
The required level is 4.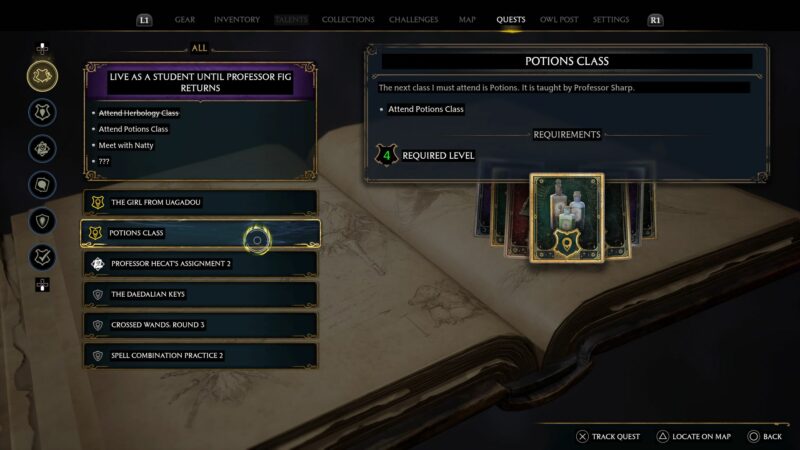 To begin the quest, head to the classroom.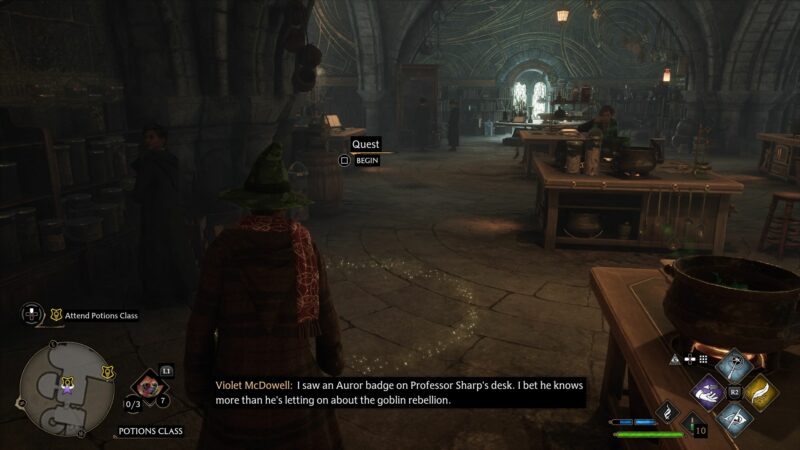 Brew a Wiggenweld Potion
The first lesson is to brew a Wiggenweld Potion.
You need to crush the ingredients anti-clockwise.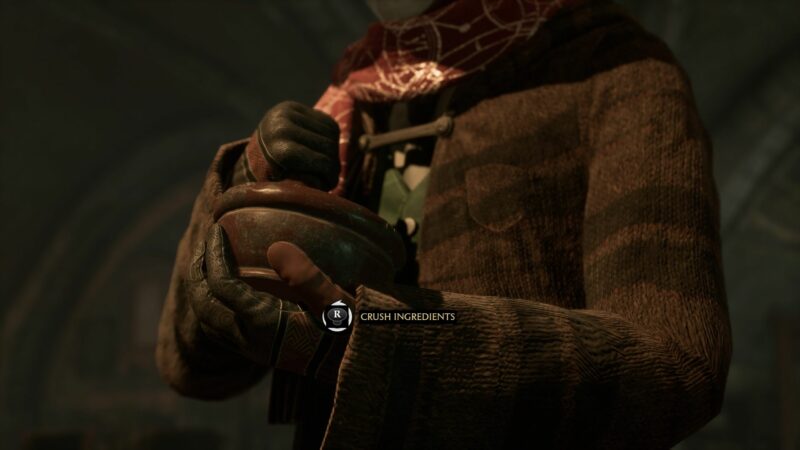 Then, put in a pinch of Dittany, add Horklump juice and stir the cauldron clockwise.
Talk to Garreth
Before entering the Professor's room, Gareth will ask for your help to get an ingredient.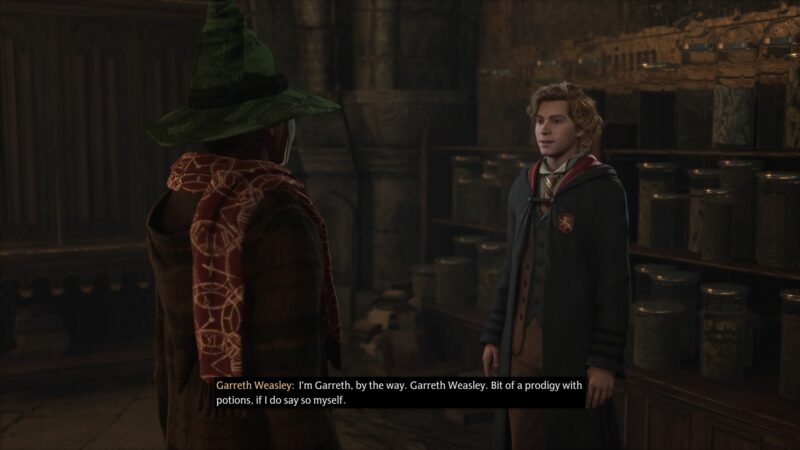 You can help him get that feather but you'll eventually get caught anyway.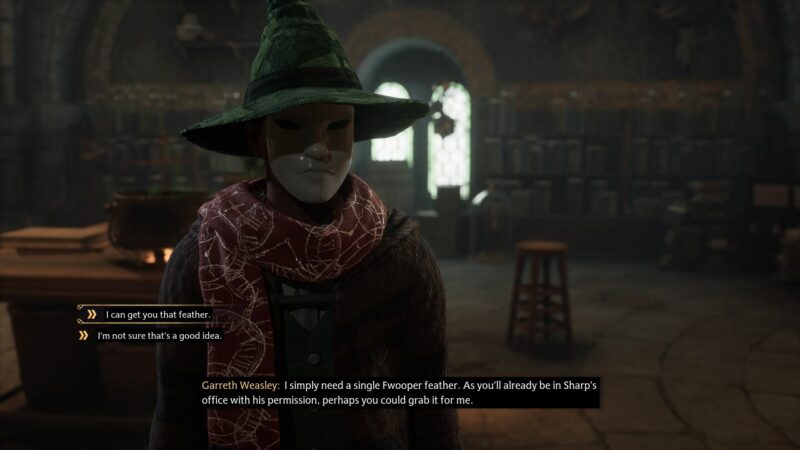 Collect Ashwinder Eggs, Dark Mongrel Fur and a Fwooper Feather
Enter Sharp's office and pick up all of the ingredients needed from the same room, i.e. Mongrel Fur, Ashwinder Eggs and Fwooper Feather.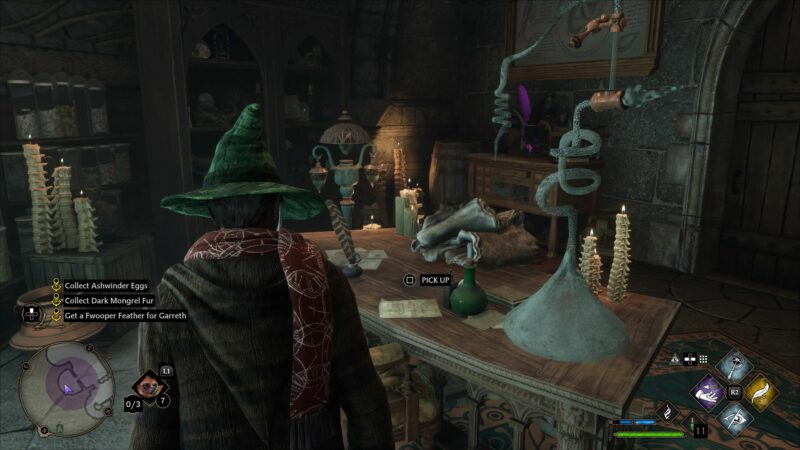 Return to Garreth to pass the feather to him.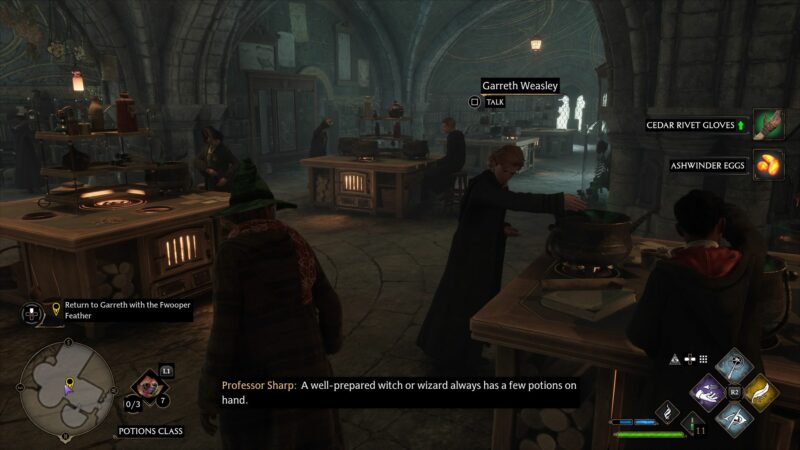 Brew an Edurus Potion
Head to the potion station and brew an Edurus Potion.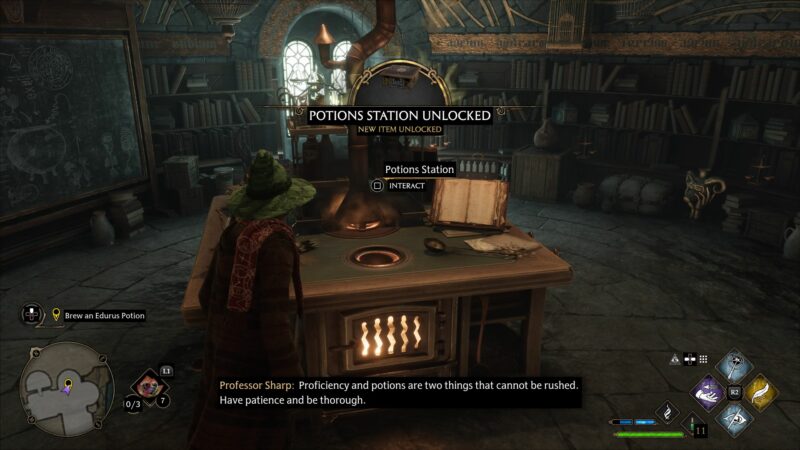 Return to Professor Sharp
Go to Professor Sharp after you're done brewing the potion.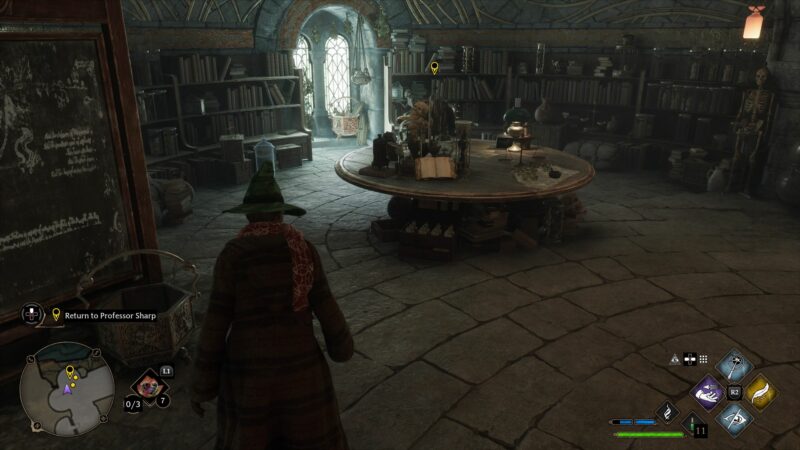 He will know that you helped Garreth with the feather and you can choose to deny it. I chose to admit helping Garreth and Sharp was sort of pleased you took responsibility for it.
The quest ends here.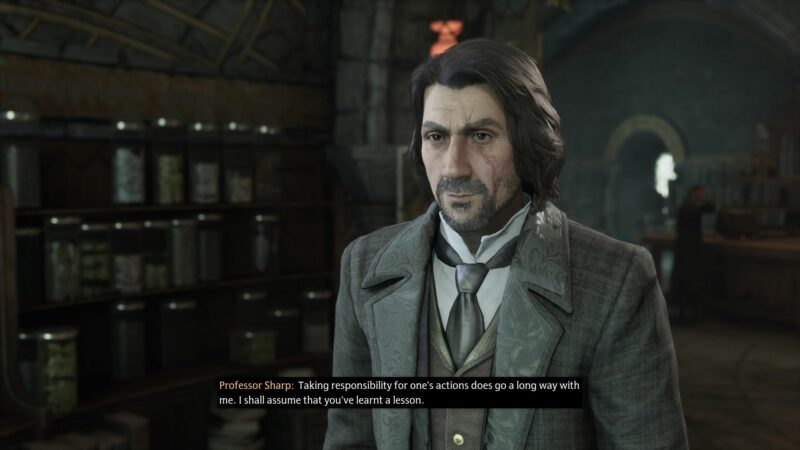 ---
Related articles:
Hogwarts Legacy: Herbology Class Walkthrough & Guide