Venomous Valour is a side quest available in Hogwarts Legacy.
Your objective is to help Duncan Hobhouse gather a venomous plant from the Hidden Herbology Corridor.
Here's a walkthrough and guide of Venomous Valour in Hogwarts Legacy.
To begin the quest, speak with Duncan.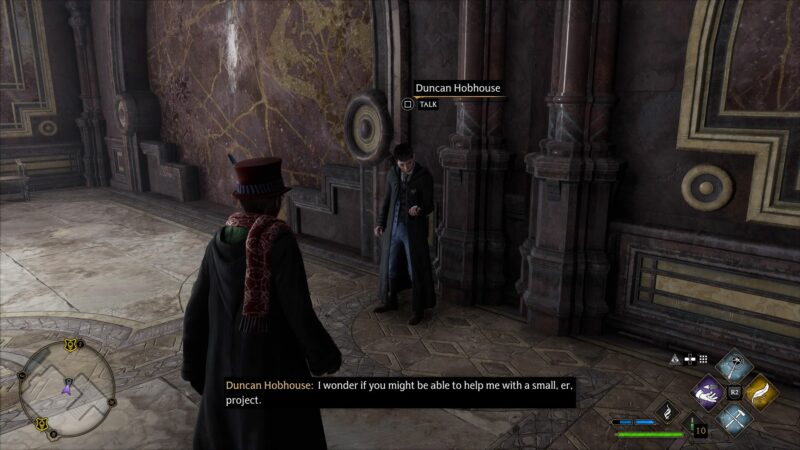 Find and enter the Hidden Herbology Corridor
To find the Hidden Herbology Corridor, just activate your compass.
It will lead you to an entrance blocked by vines.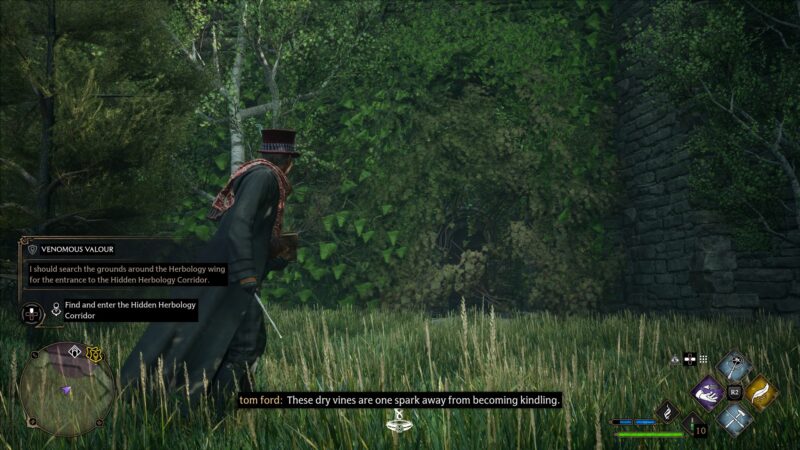 To blast open the entrance, you probably need Incendio to burn the vines.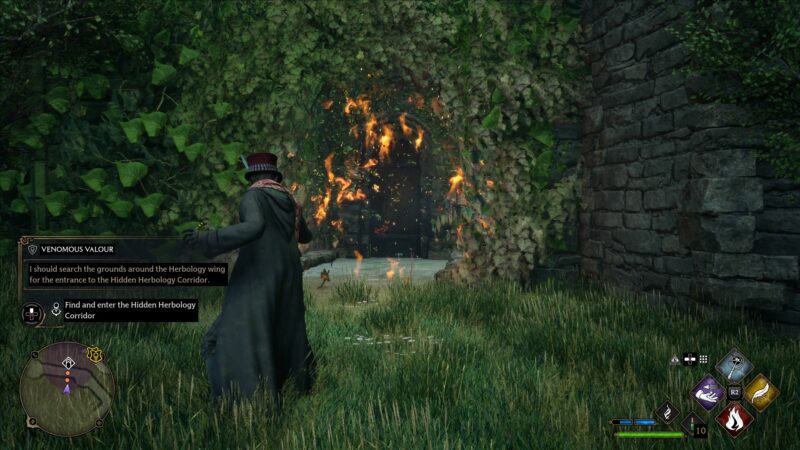 Obtain proof for Duncan
As you enter the place, you need to use Lumos to get rid of the vines. Stepping on the vines will reduce your health.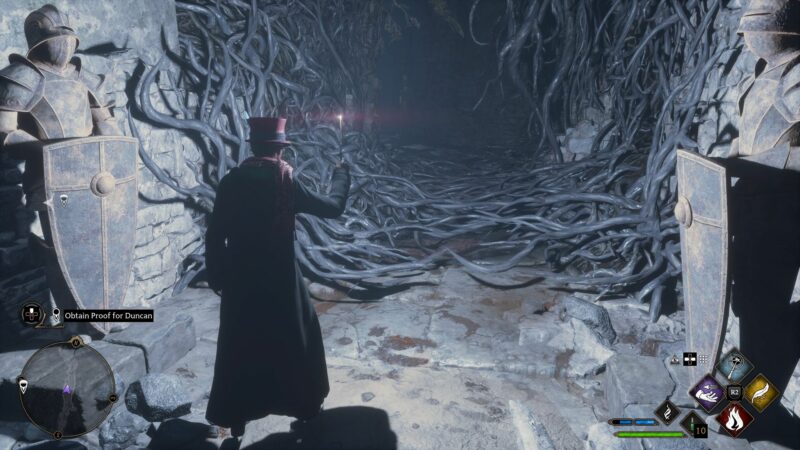 Make your way to the marker and you'll see a Giant Venomous Tentacula.
Go towards the plant and take it.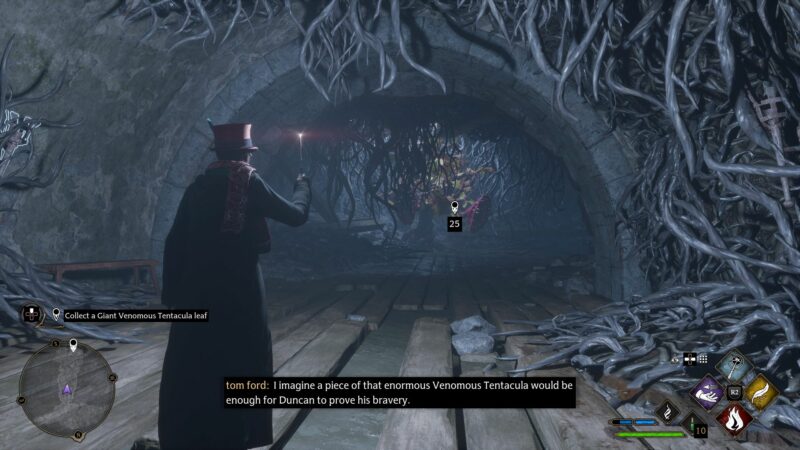 Before you exit, there's a path that is blocked by crates and stuff. You can destroy them and get the chest.
When you're ready, exit the area via the ladder.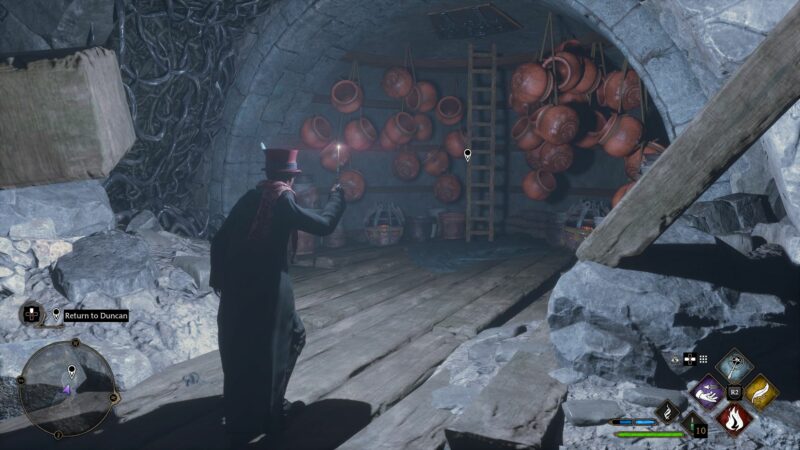 At the upper area, you can collect some Venomous Tentacula. They can be used as a one-use weapon.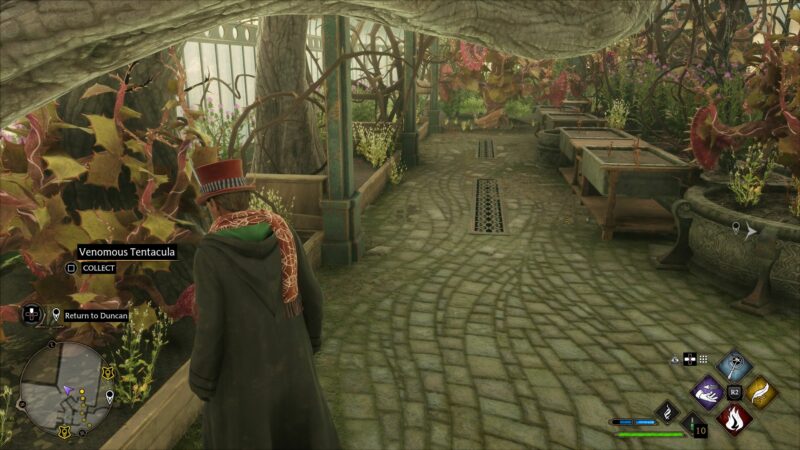 There's also a chest inside to get a Patchwork Sorcerer Hat.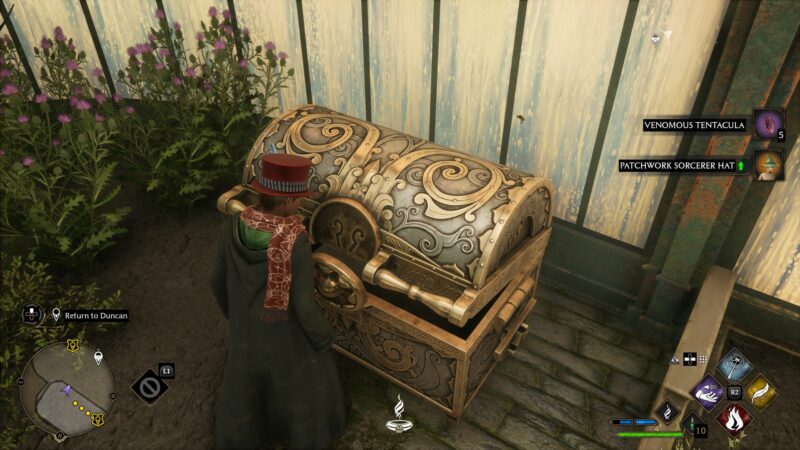 Return to Duncan
Head back to Duncan.
You can choose to keep the Tentacula or give it to him.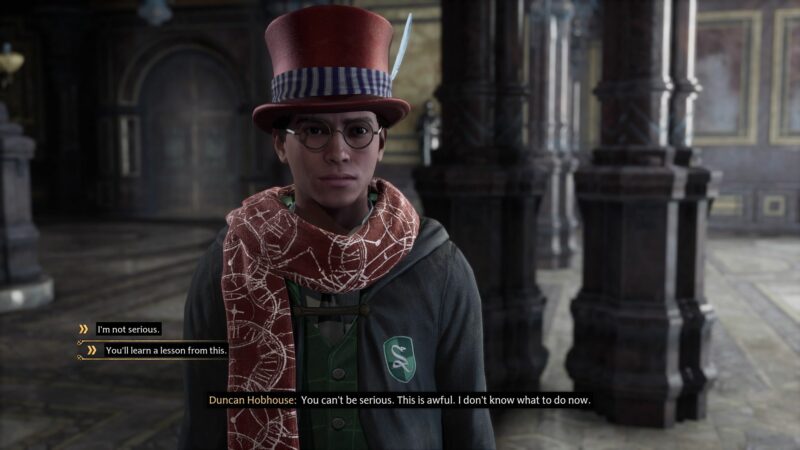 If you don't give it to him, he'll be angry with you but the quest ends anyway.
It probably affects the morality in this game but I'm not sure what consequences it entails yet.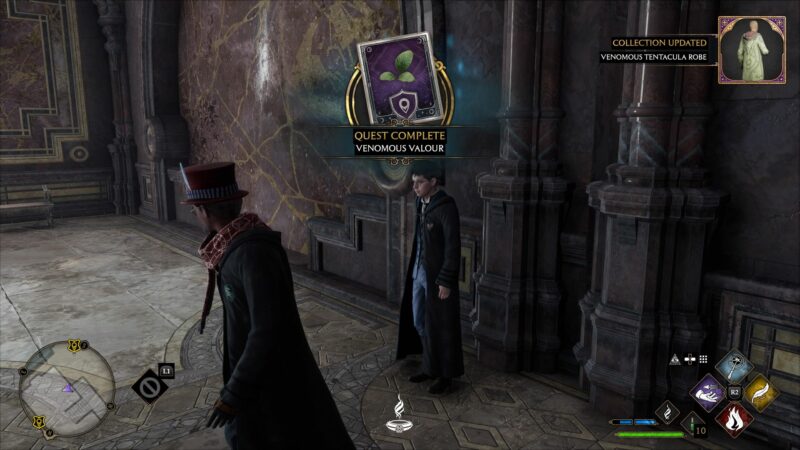 ---
Related articles:
Hogwarts Legacy: Gobs Of Gobstones Walkthrough & Guide