Troll Bogeys are a type of ingredient you'll need to make potions in Hogwarts Legacy.
It is one of the main ingredients in brewing an Invisibility potion.
Here's how you can find Troll Bogeys (location) in Hogwarts Legacy.
How to find Trolls
Troll Bogeys are a form of loot from Trolls. You'll be able to find Trolls at Troll Lairs.
The location of one of the Troll Lairs is shown in the map below, at the southwest edge of the map.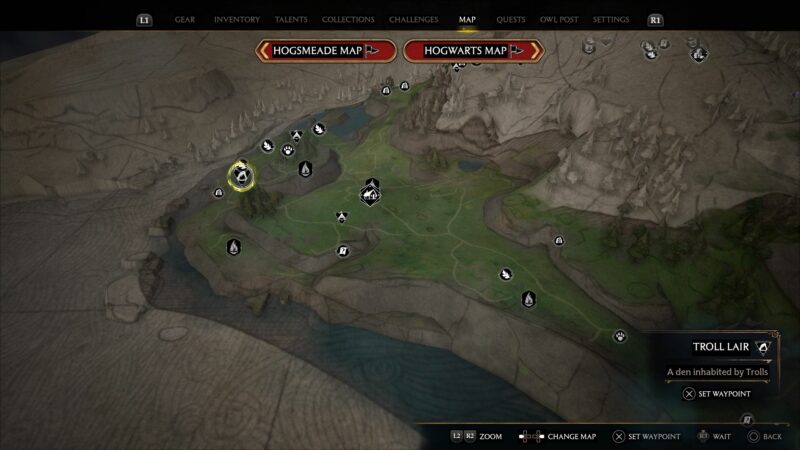 All you need to do is to defeat the Troll and you'll be able to pick up a Troll Bogeys. To defeat one of them, focus on high damage spells.
You can discard those lifting spells as they won't work on it. Also, use ancient magic to deal good damage to it.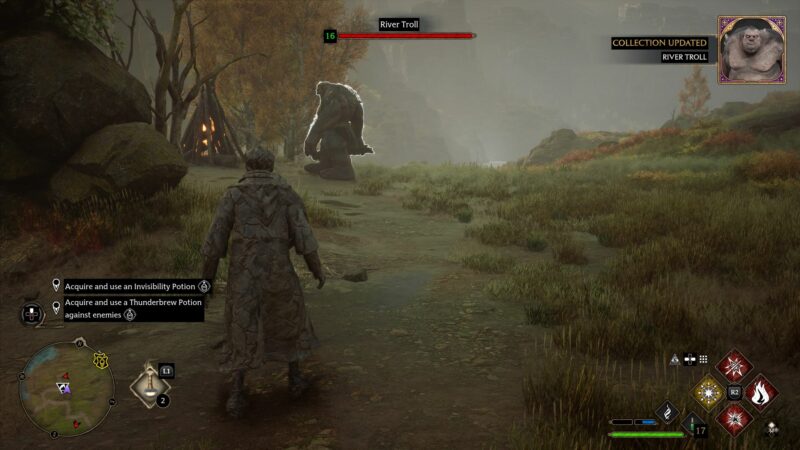 After the fight, loot the Troll Bogeys from near the body. You'll now be able to use it to craft an Invisibility potion.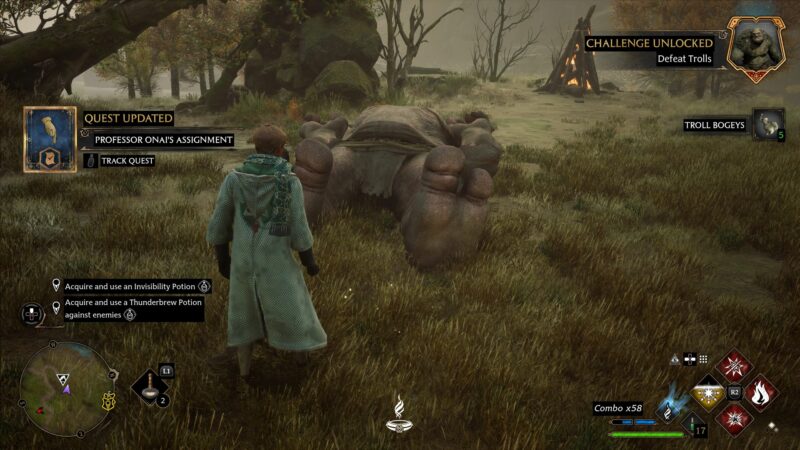 You can also buy Troll Bogeys
There are also Troll Bogeys in the J. Pippin's Potions shop in Hogsmeade. You can purchase them for only 100 coins.
---
Related articles:
Hogwarts Legacy: How To Find Stench Of The Dead (Location)