Shrivelfig Fruit is one of the ingredients you'll require to make potions in Hogwarts Legacy.
You'll come across the need for it when making a Thunderbrew potion.
Here's where you can find Shrivelfig Fruit in Hogwarts Legacy.
Get it from The Magic Neep
There's a store named The Magic Neep in Hogsmeade where you can buy a Shrivelfig Fruit.
It costs 150 per fruit if you want it immediately.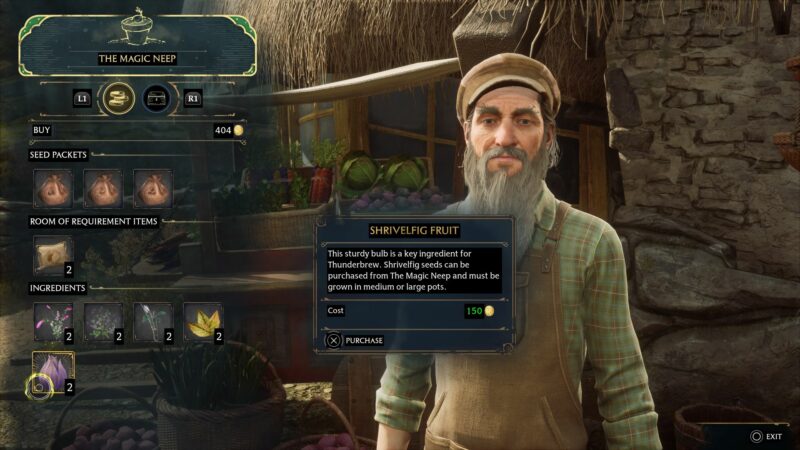 Another way to get it is by buying the Shrivelfig Seed from the same vendor. It costs 450 coins but you can use the seed continuously to get more fruits.
The downside is that it requires real-life time to plant each seed. You will also need a potting station which is found in the greenhouse of Hogwarts.
You can also get a potting station for yourself once you've unlocked the Room of Requirement.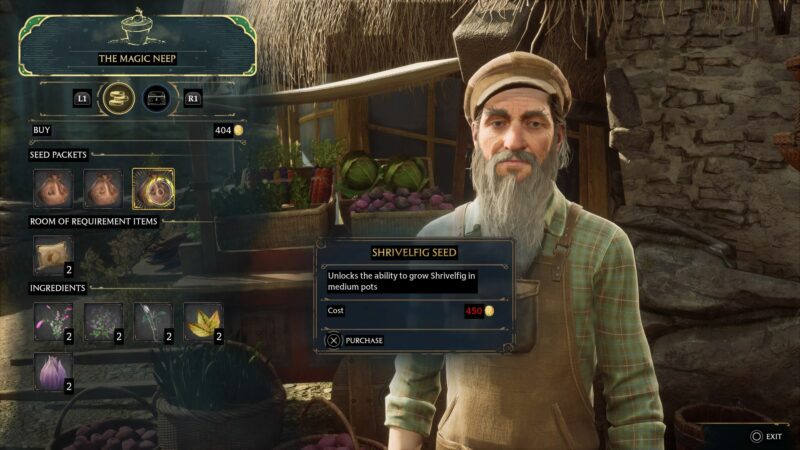 ---
Related articles:
Hogwarts Legacy: Professor Garlick's Assignment 1 Guide
Hogwarts Legacy: Summoners Court Match 1 Guide