Ashwinder Eggs is one of the ingredients needed in making a potion in Hogwarts Legacy.
They form the basic ingredient for Wiggenweld Potions which is your healing potion.
Here's how you can find Ashwinder Eggs (location) in Hogwarts Legacy.
Where to find Ashwinder Eggs
One of the locations I found Ashwinder Eggs is shown in the map below, at the hilly area west of Lower Hogsfield.
The exact location is marked by the yellow circle / player location.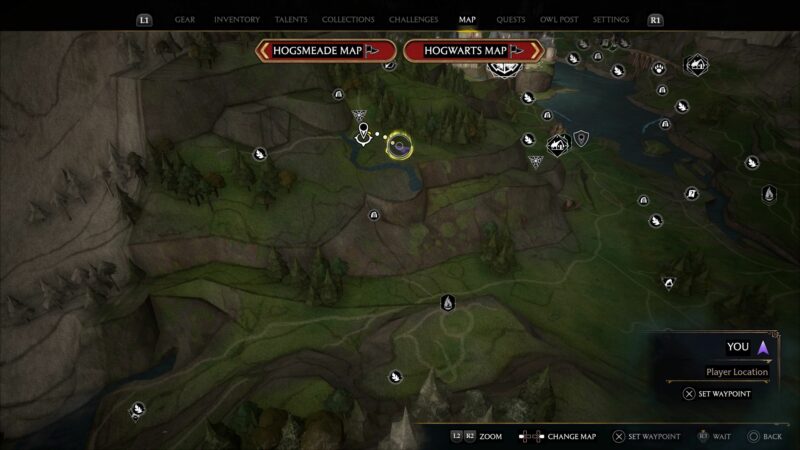 There, you'll see a number of Ashwinder Eggs just available for collection on the ground.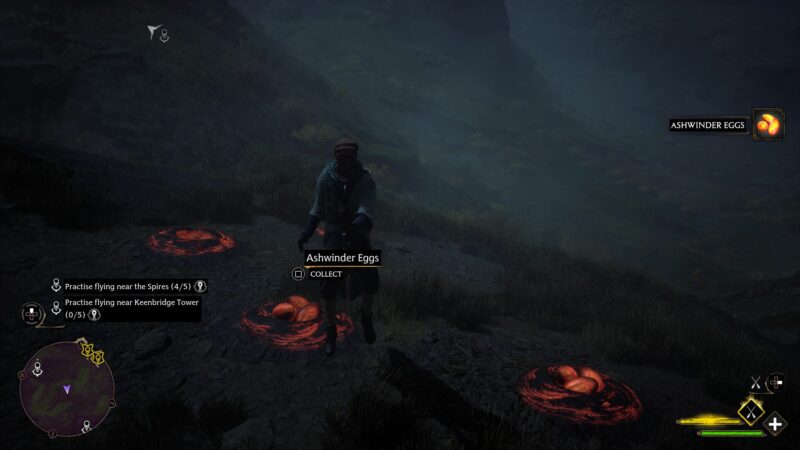 An alternative way is to buy them from J. Pippin's Potions in Hogsmeade for a small price.
---
Related articles:
Hogwarts Legacy: Madam Kogawa's Assignment 2 Walkthrough