Rescue Lizzie is a short objective that appears between bounties in High On Life.
Your objective is to use the portal to get Lizzie to come home.
Here's a walkthrough & guide of Rescue Lizzie in High on Life.
Open the package
Firstly, you'll need to open the package to get the newly upgraded suit by Gene.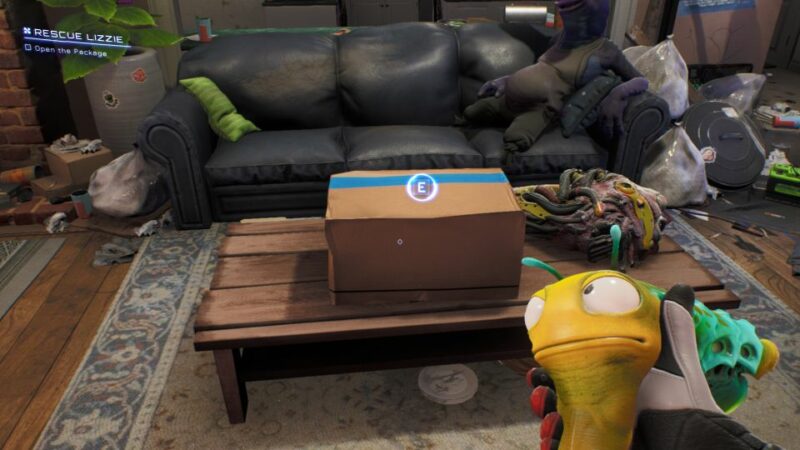 Enter the B5K Portal
Then, use the portal that Gene opened.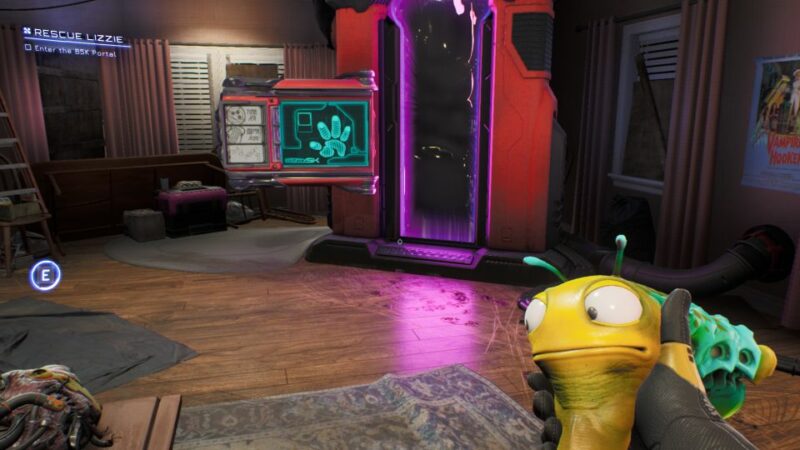 Talk to Lizzie
You'll see Lizzie and Tweeg on the latter's spaceship.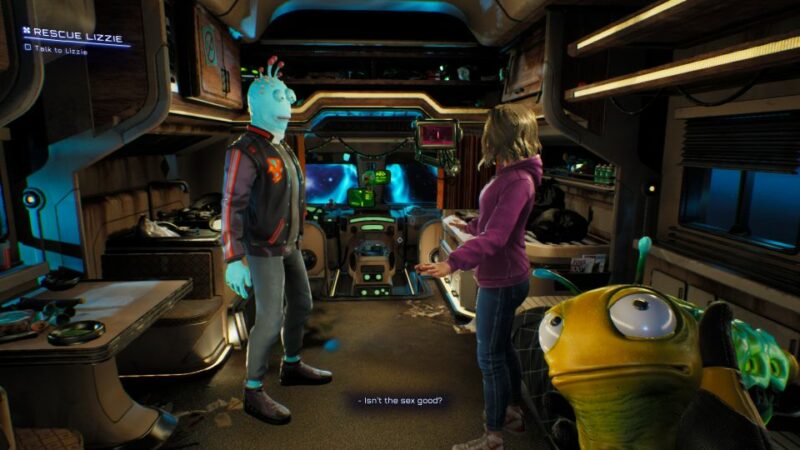 During the dialogue, you can choose the option that Lizzie looks happy rather than wanting her to come home.
The consequence may be the same anyway.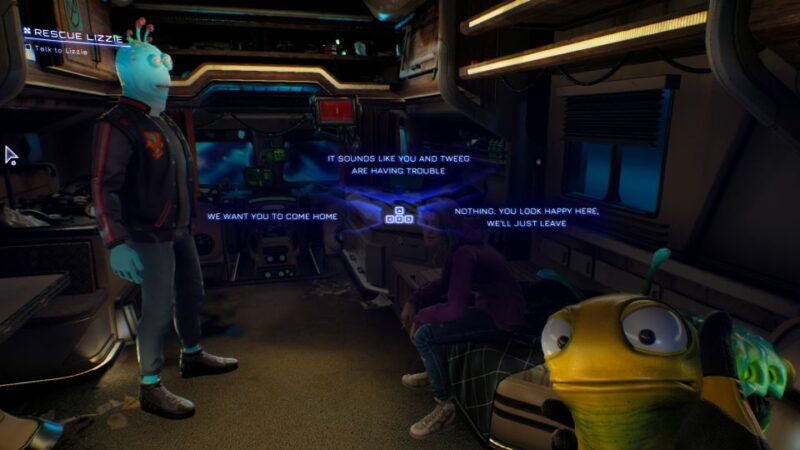 For the next part, I chose "You and Tweeg should stay together".
However, Tweeg came clean that he wanted to sell Lizzie to the G3 so she ends up coming home anyway.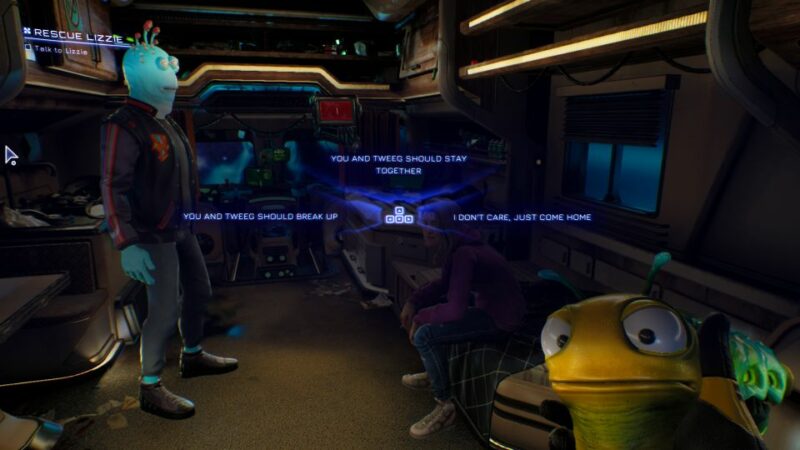 Set down the guns
Finally, set down the guns so that Kenny can explain to the other Gatlians that he was the one who caused Gatlus' to be destroyed.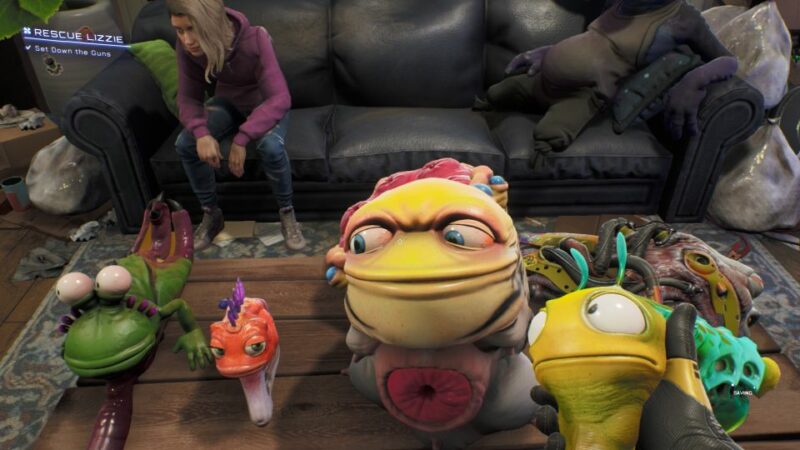 ---
Related articles:
High On Life: Blim City Invasion Walkthrough & Guide