Blim City Invasion is one of the quests you'll encounter in High On Life.
Your objective is to look for Lizzie at the Slums' Applebee's.
Here's a walkthrough and guide of Blim City Invasion in High on Life.
Put the guns down
First of all, Kenny will ask you to put the other guns down on the sofa.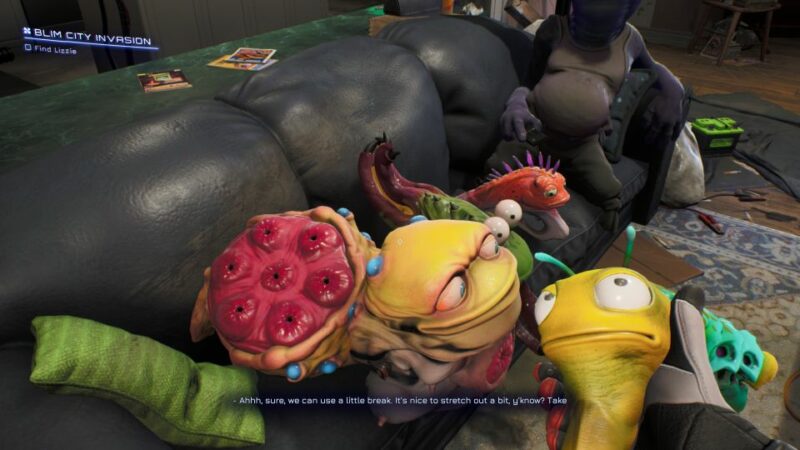 Find Lizzie
Next, head to the Slums' Applebee's.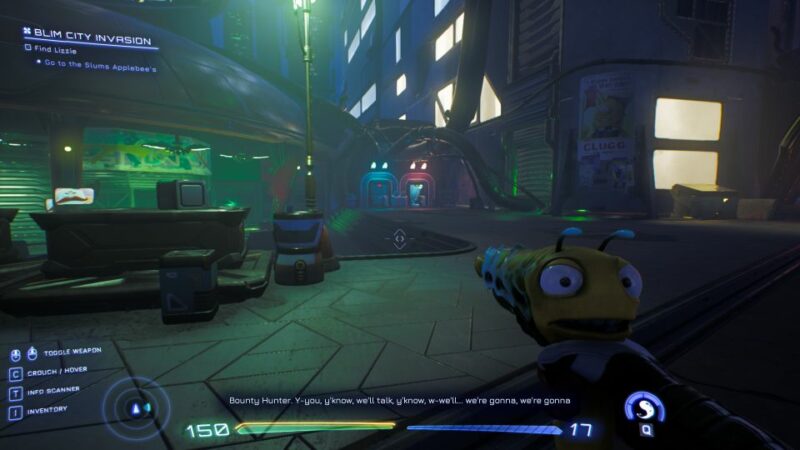 Use the waypoint and just follow the path.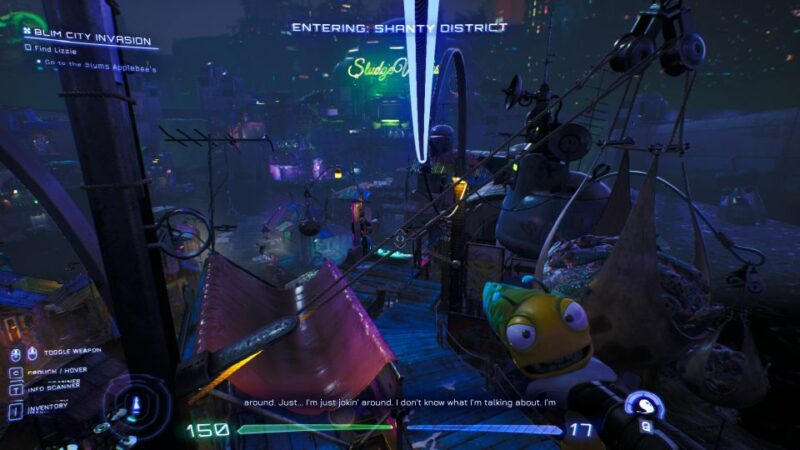 Cross the toxic river and you'll eventually see the shop.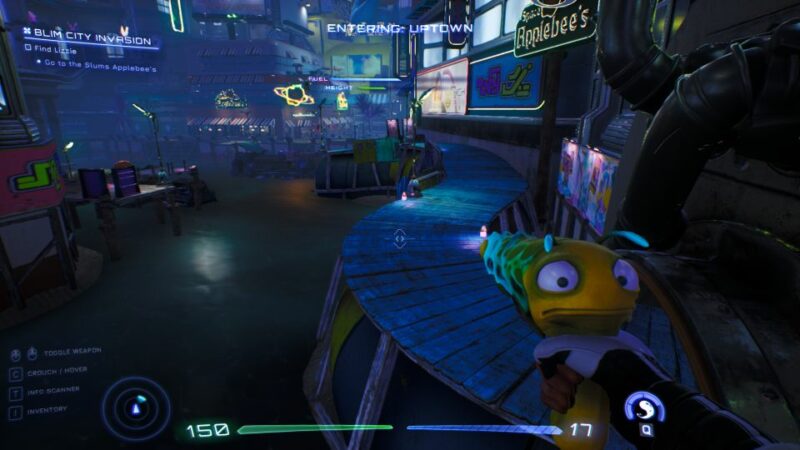 Talk to the waiter in front and ask about Tweeg. You'll end up taking a seat at the table.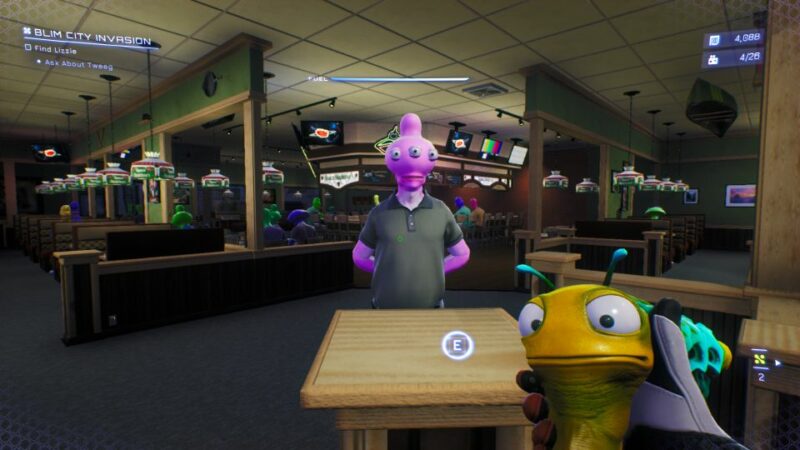 Talk to Kenny
You'll then have a conversation with Kenny as he explains that he caused his homeland Gatlus to be found and destroyed by G3.
All of this happens while being interrupted by the waiter asking what you want to order.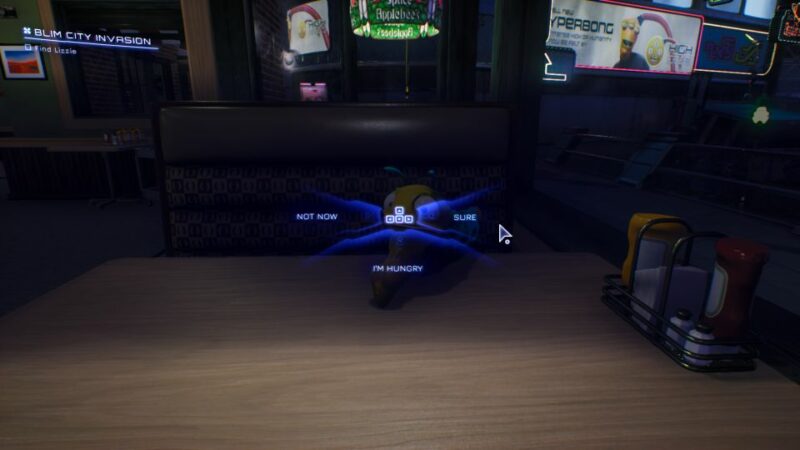 Get back home
After leaving Applebee's, the G3 will appear in their warped bases. You don't need to kill them all.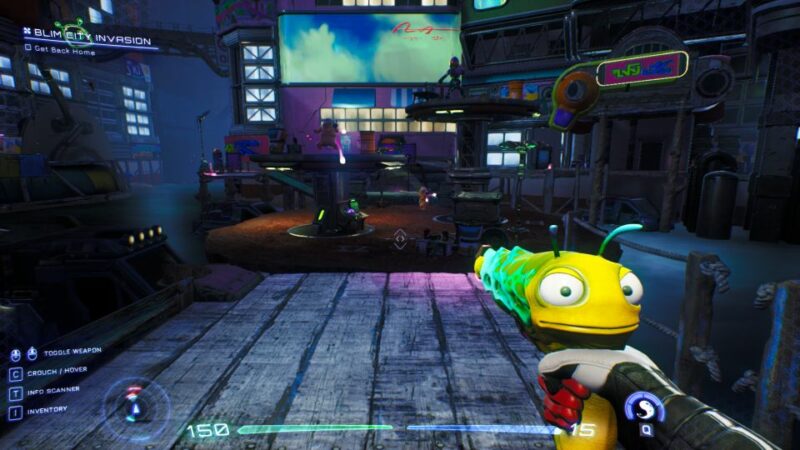 Just head back home following the waypoint and cross the river. You can ignore most of the enemies.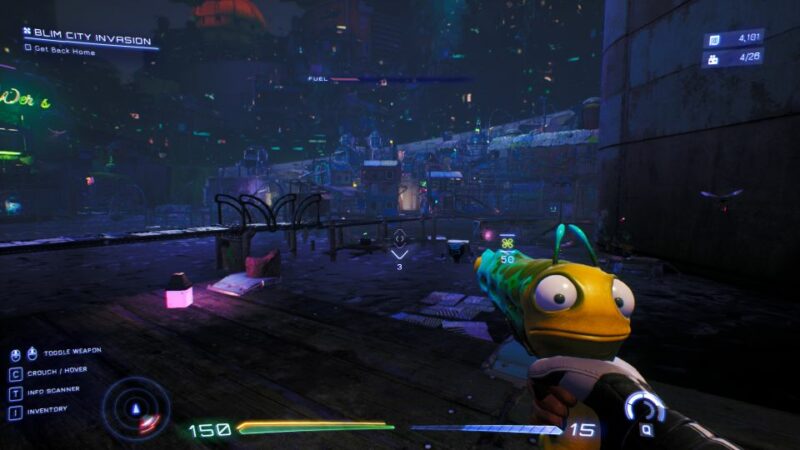 You can use the same route as earlier to get back to town.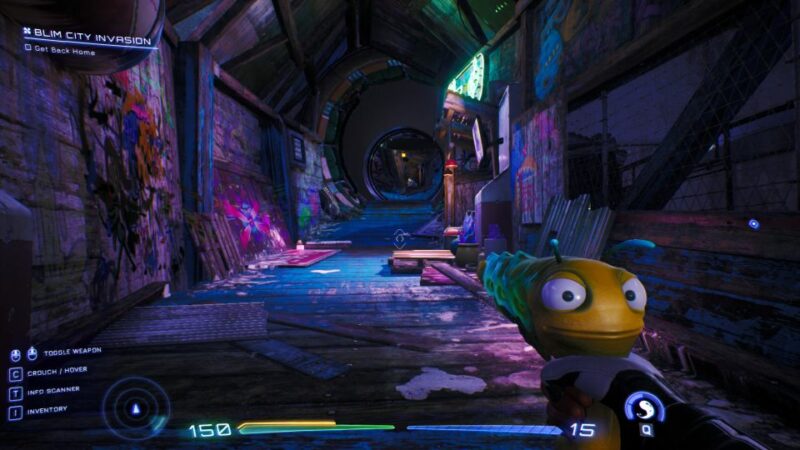 There'll be attacks even in the downtown area. Enter the house.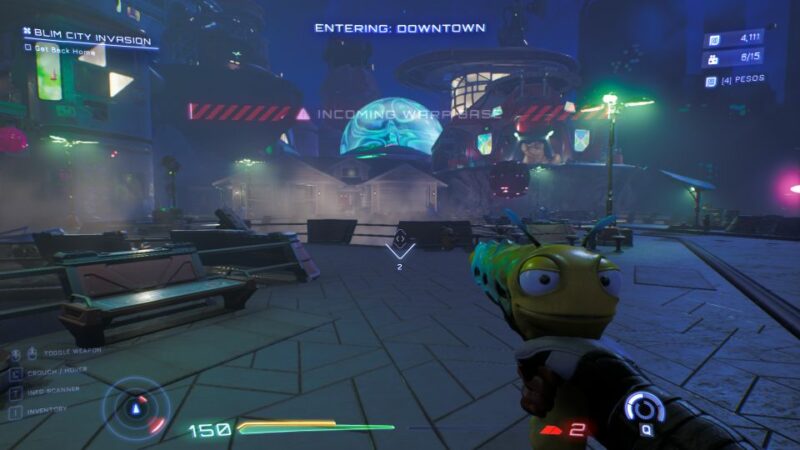 Check on Gene
Talk to Gene as you get back.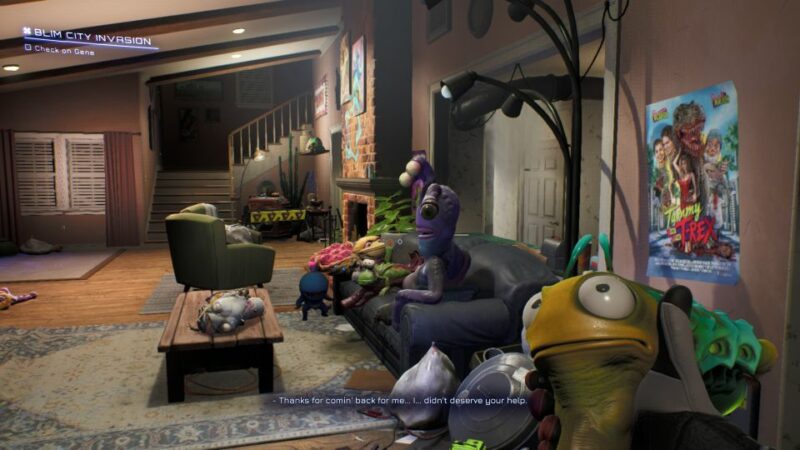 Activate the Warp Core
You'll need to warp the house again. Activate the Warp Core on the kitchen table.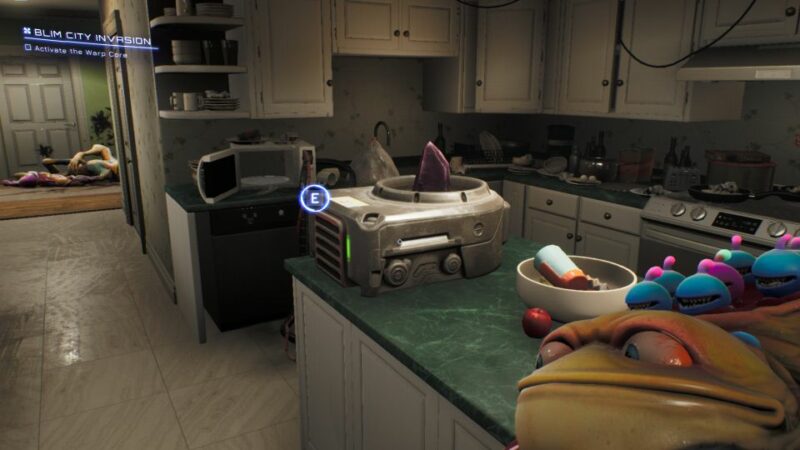 Welcome to Gatlus
Your base will now be teleported to Gatlus, or rather what's left on it.
You can't travel around the area as the environment is too lethal for the suit.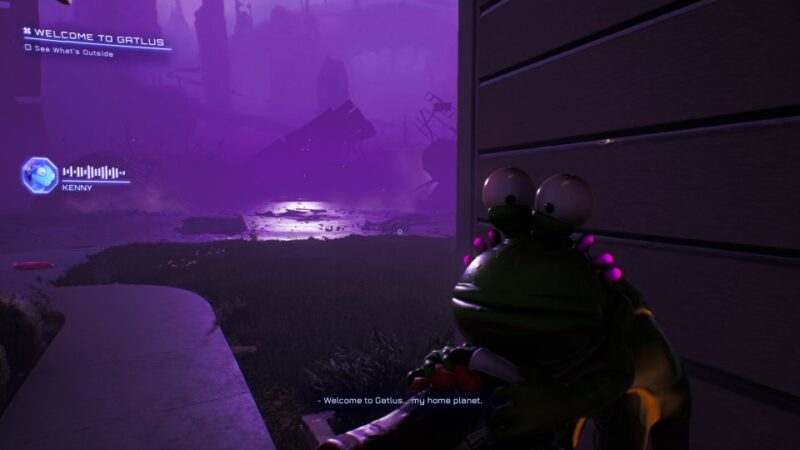 Regroup with Gene
Enter the house again to regroup with Gene.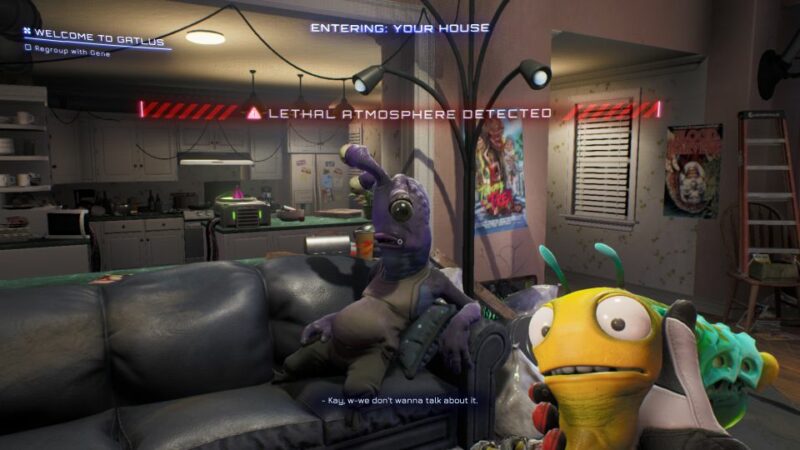 Rest up and the quest ends here.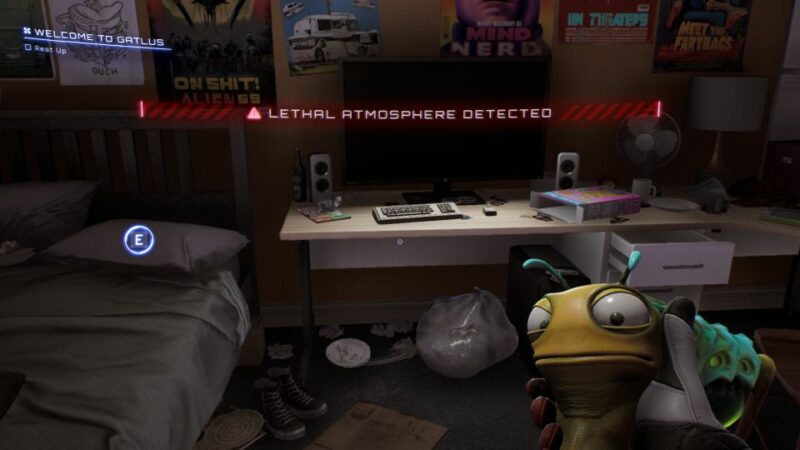 ---
Related articles:
High On Life: Bounty Dr. Giblets Walkthrough & Guide