High on Life has a secret and it's kept behind the door inside the Human Haven area.
It's also related to the secret ending of the game.
Here's how you can open the door in Human Haven in High on Life.
How to get the key to open the door
The door in Human Haven requires a special access card / key to open.
This is only doable after you've completed the game where you've defeated Garmantuous.
Once you're done with the game, go to portals and head to Clugg's Office in Nova Sanctus.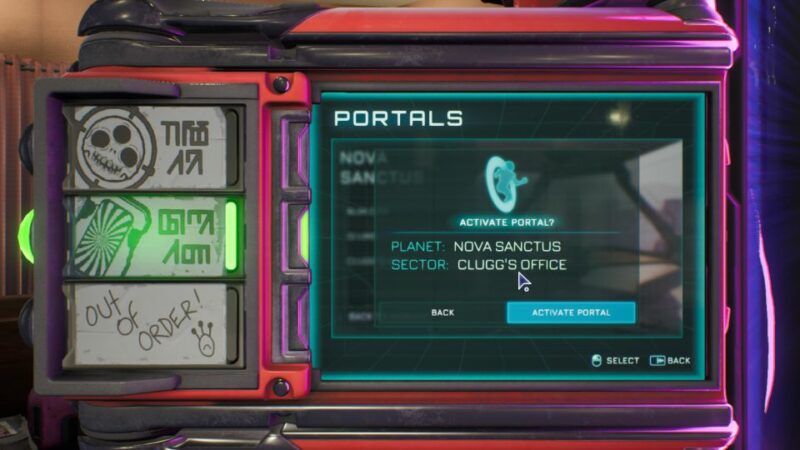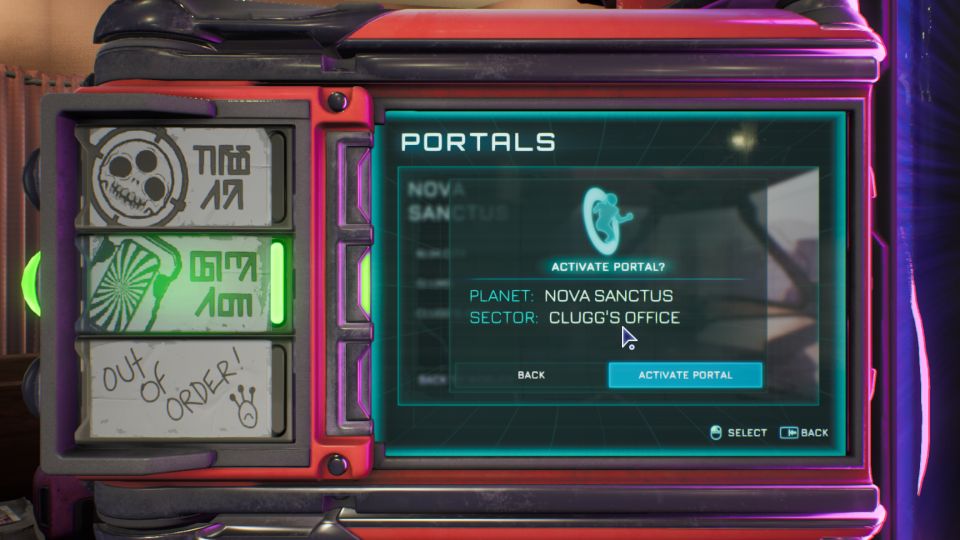 You'll see that the place is empty. Pick up the access card from the office.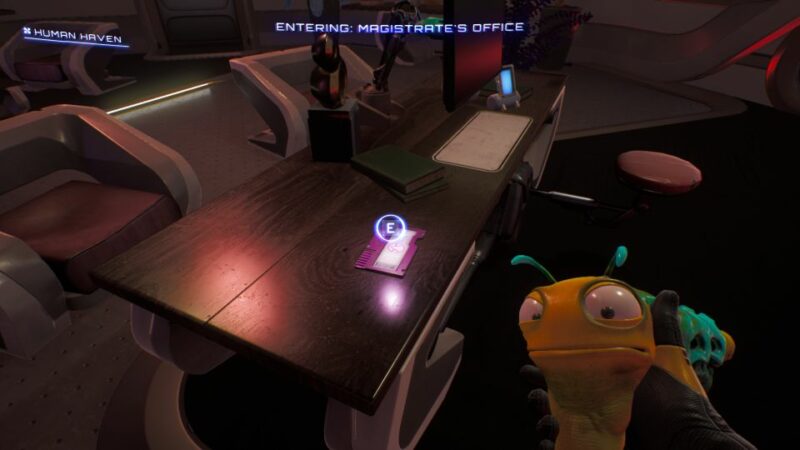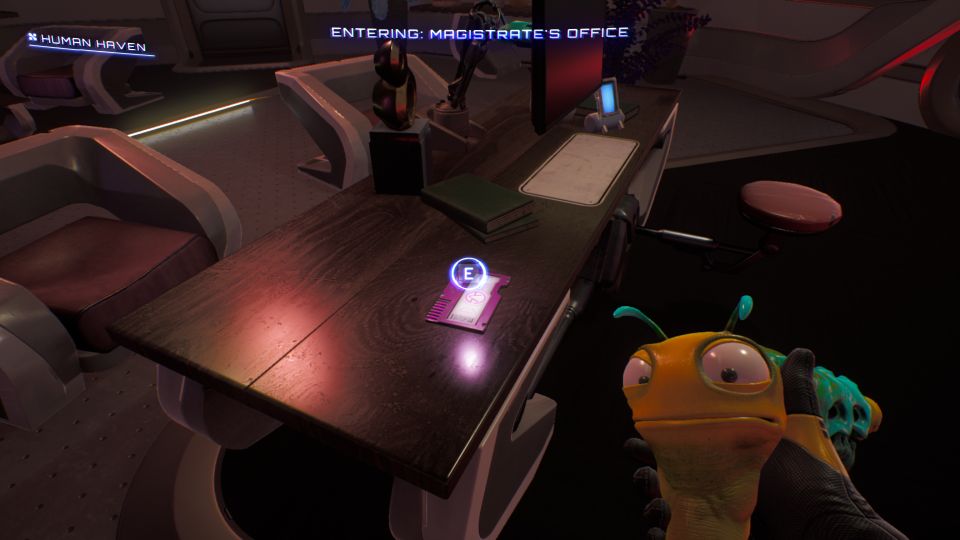 Now, go to Unknown Sector and choose Human Haven.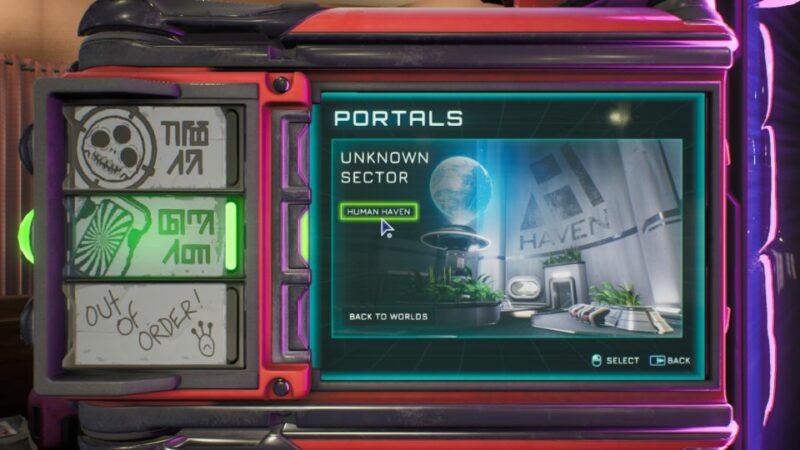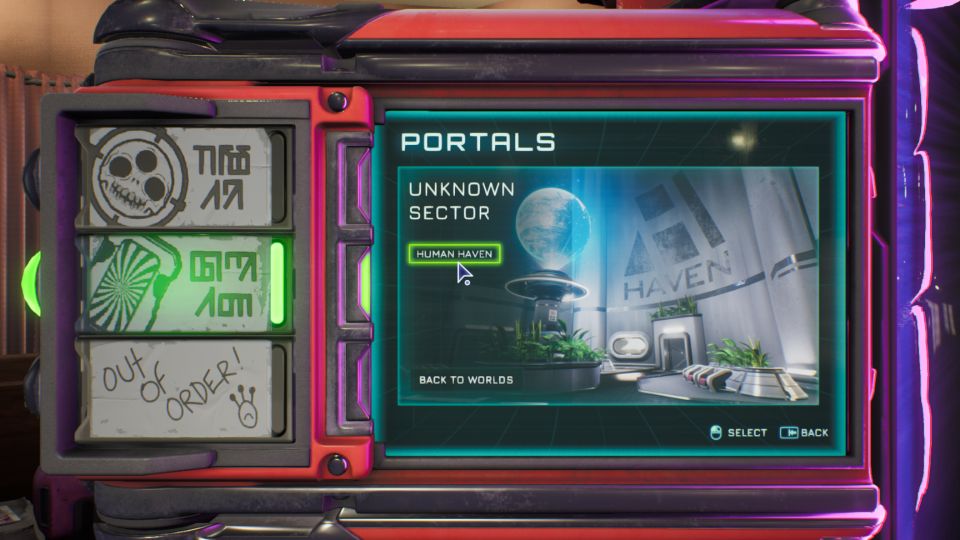 You'll see some of the humans rescued there.
Now, you need to use your jetpack to keep going higher up.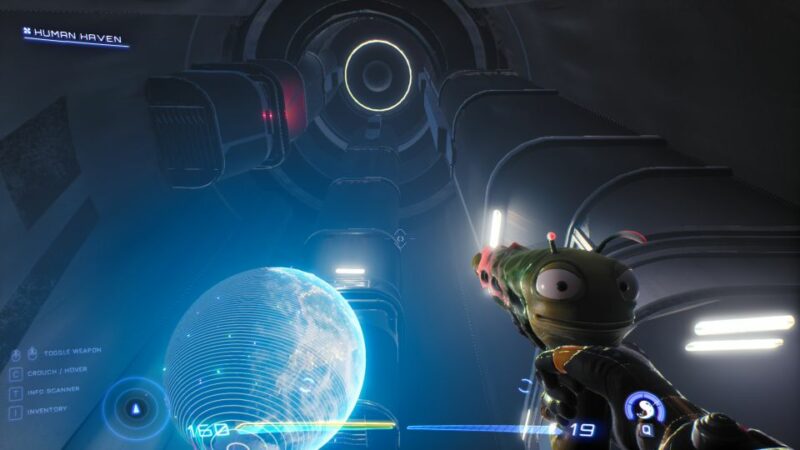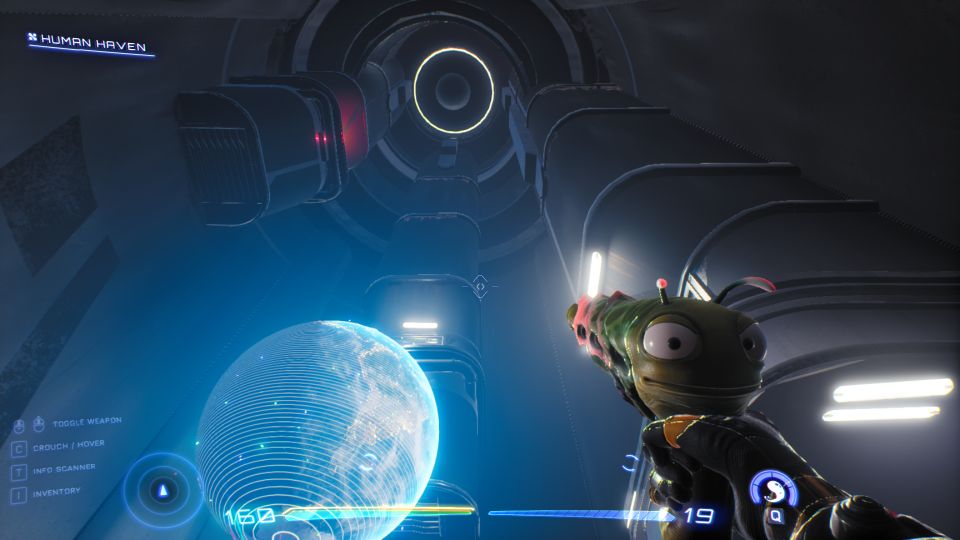 At the top, you'll see a door with a No Trespassing sign. Use the access card to enter.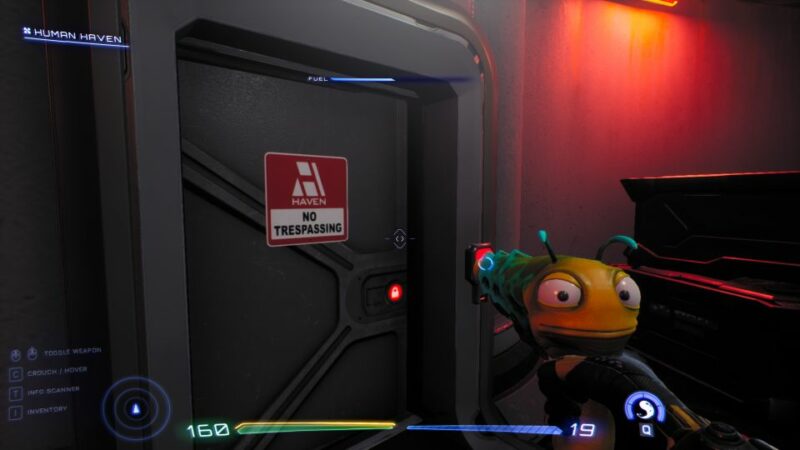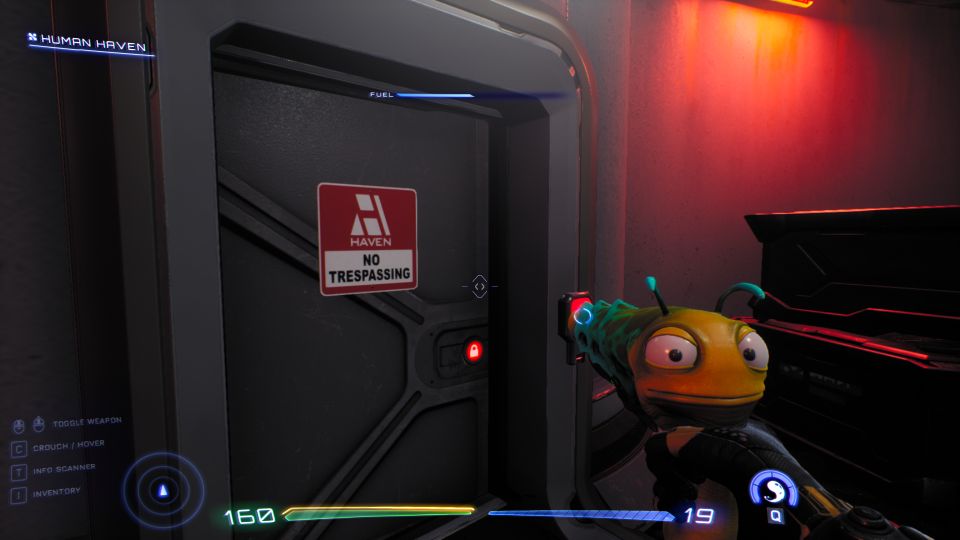 The secret ending of High on Life
This is where you unlock the secret ending to the game (spoilers ahead).
Use Sweezy's time slow to get through the fans.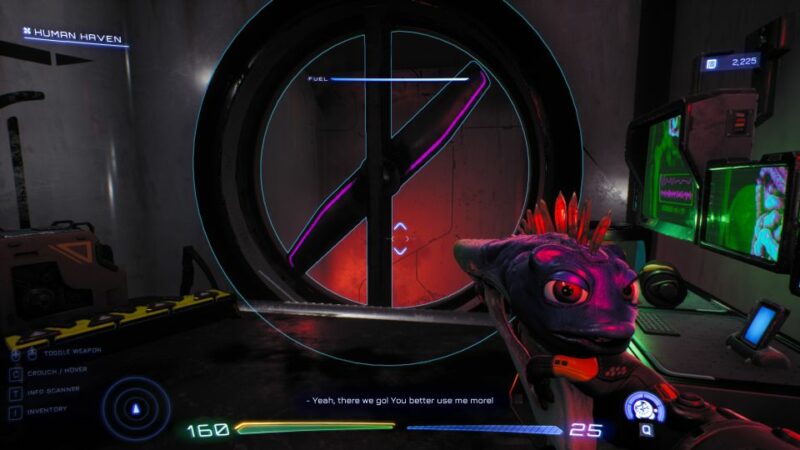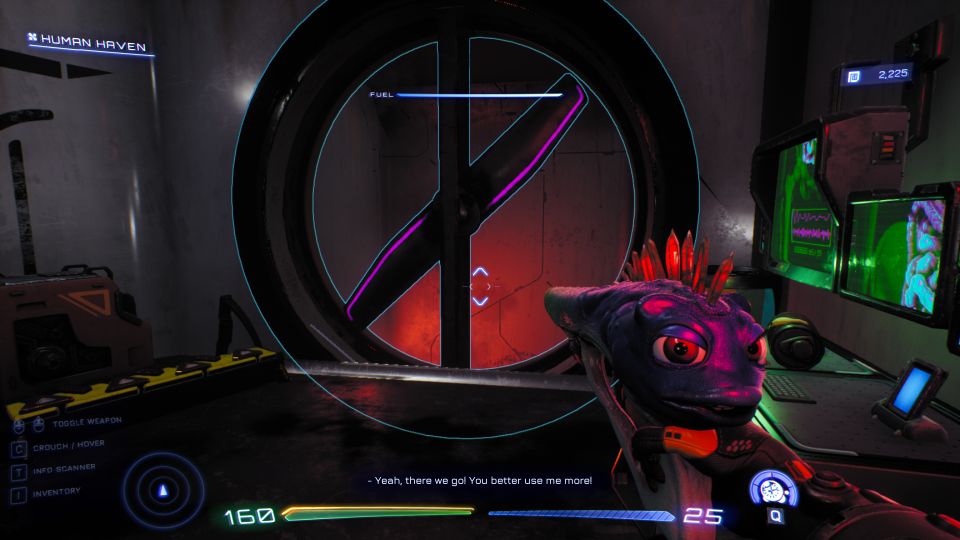 You'll then see some dead humans being experimented on.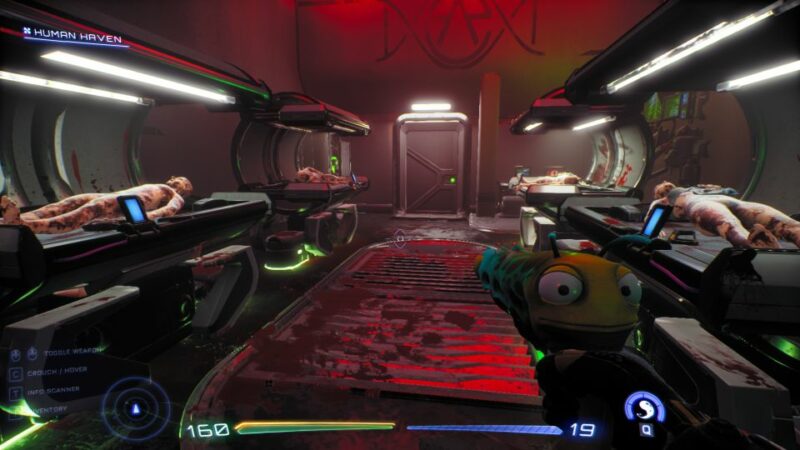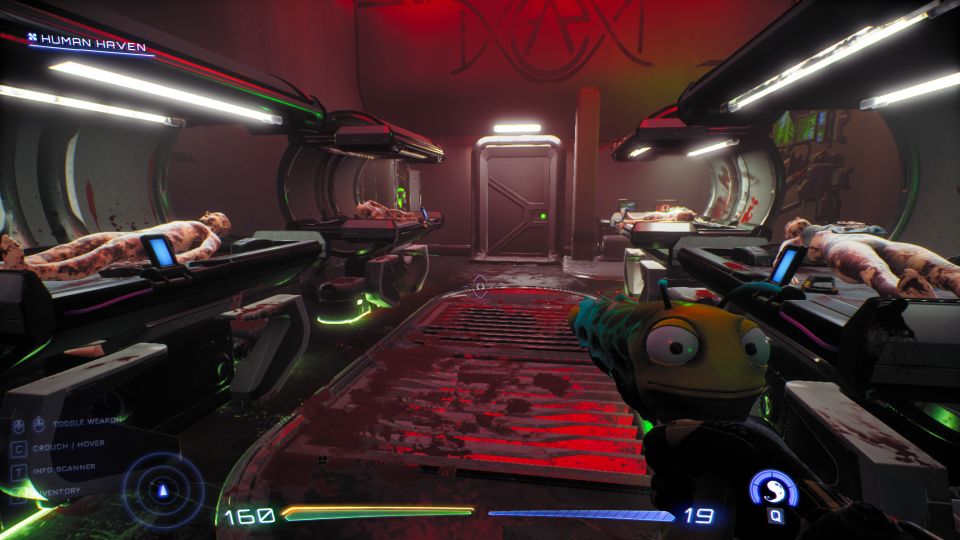 Keep following the path and you'll see Clugg inside. The guy he's with is Dr. Gurgula.
The latter is the one responsible for releasing the plague that killed the Gatlians. He is also experimenting on humans to uncover the secrets behind the galaxy.
Dr. Gurgula kills Clugg and will leave the area before you can do anything to him. Kenny then suggests that we might only meet him in a sequel.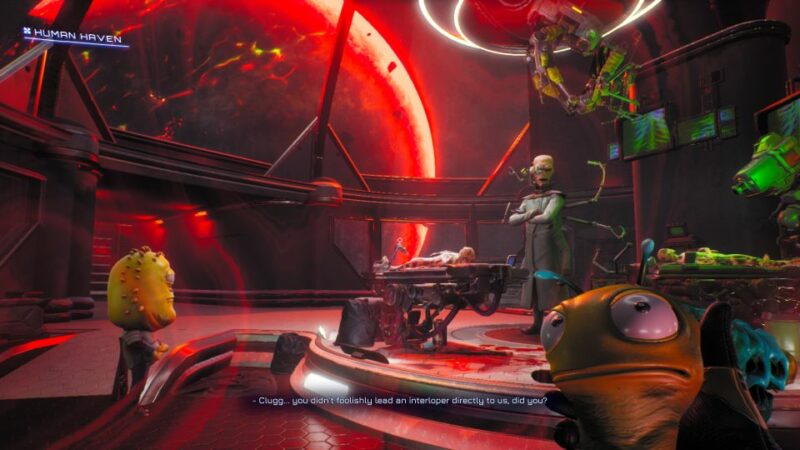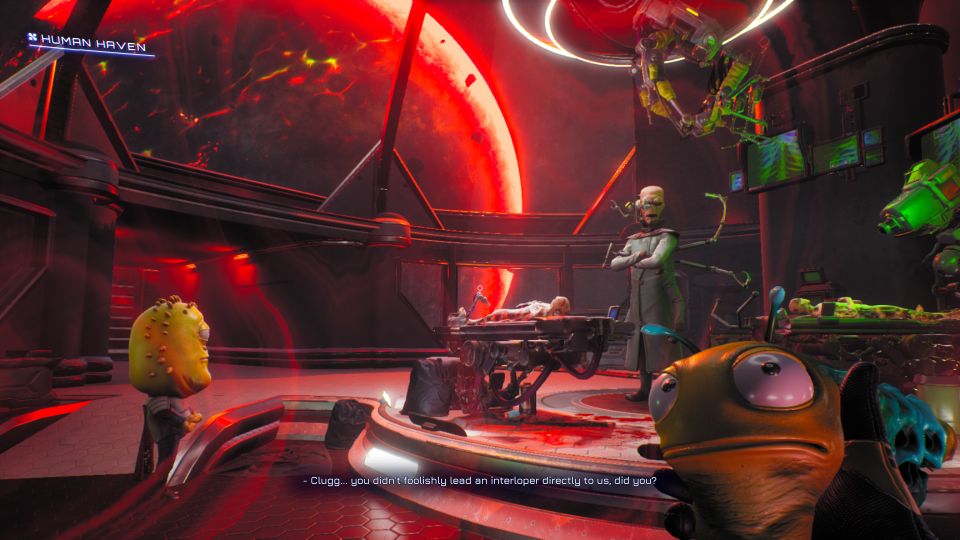 Leave the area and go back to the ground floor. You'll see Clugg's children waiting.
They'll tell you that they support you. The secret ending ends here.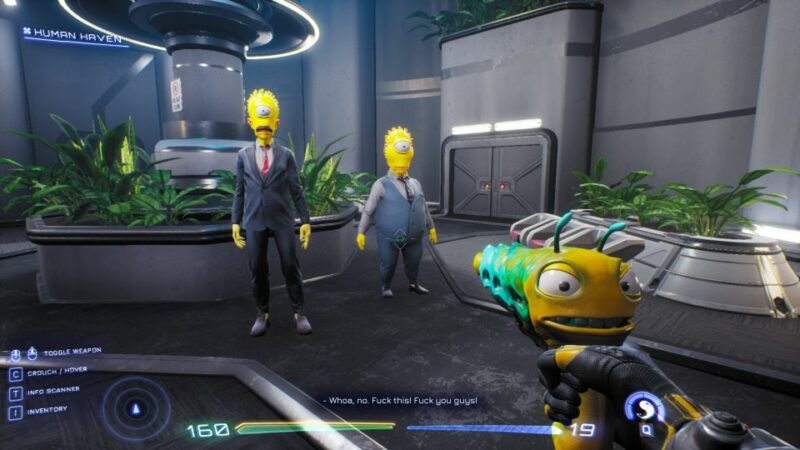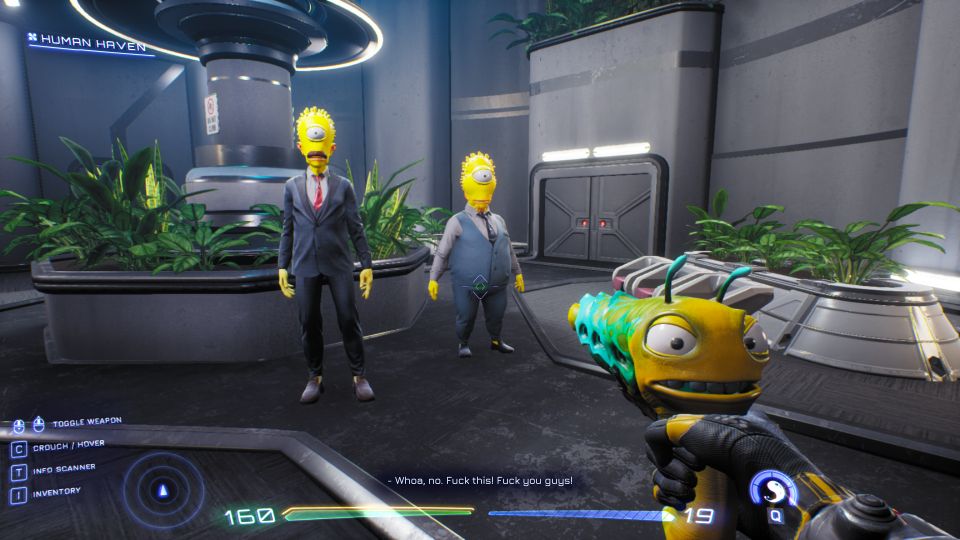 ---
Related articles:
High On Life: Trolley Tracks Warp Disc