You can buy a few warp discs from Blorto of Blim City in High on Life.
These warp discs allow you to warp some unique places into your world and they're mostly for fun.
There's a place to use warp disc if you portal to Zephyr Paradise, Upper Valley. Just look left and you'll see a blue tower projection from far.
Here's what happens when you use the Trolley Tracks warp disc in High on Life.
Save one or five aliens
This warp disc makes a reference to the trolley conundrum of whether you save one or many.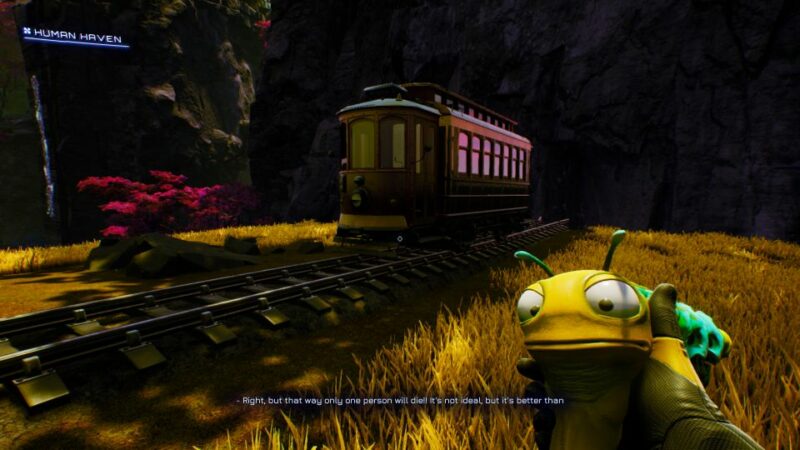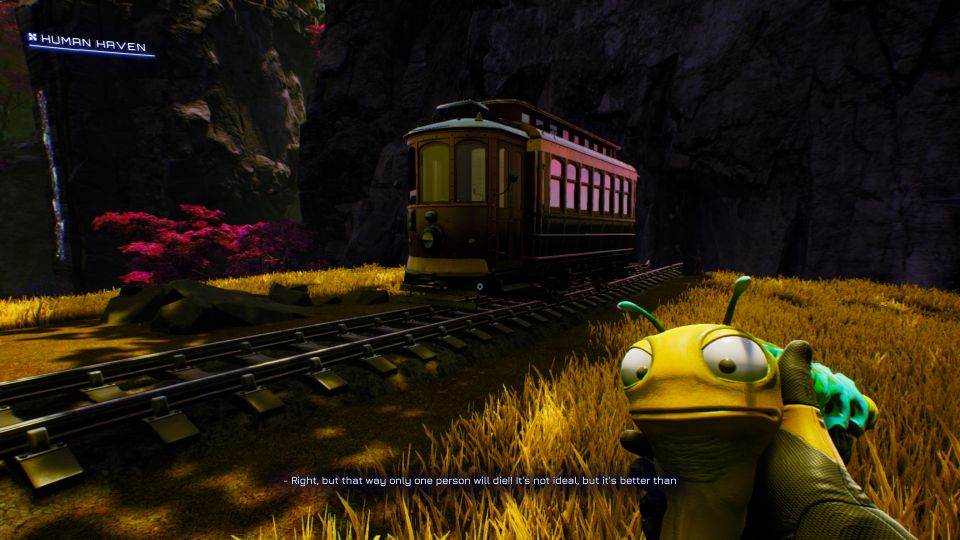 You're given an option to move the lever and it will decide if the trolley rolls over one or five aliens.
It doesn't actually matter as it's mostly for the dialogue.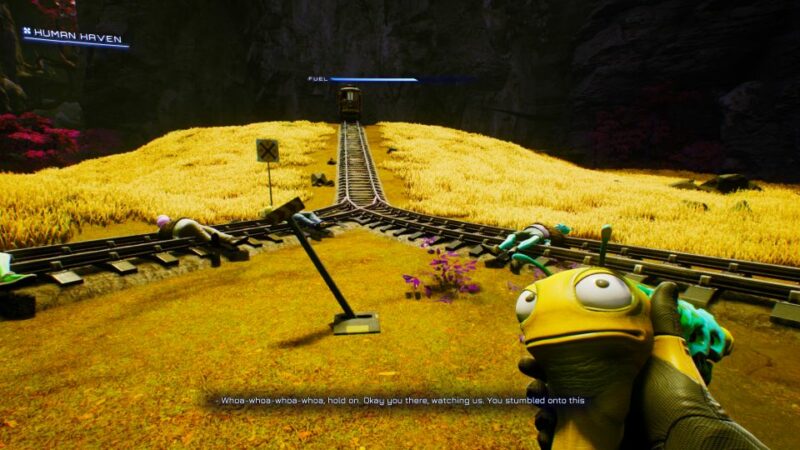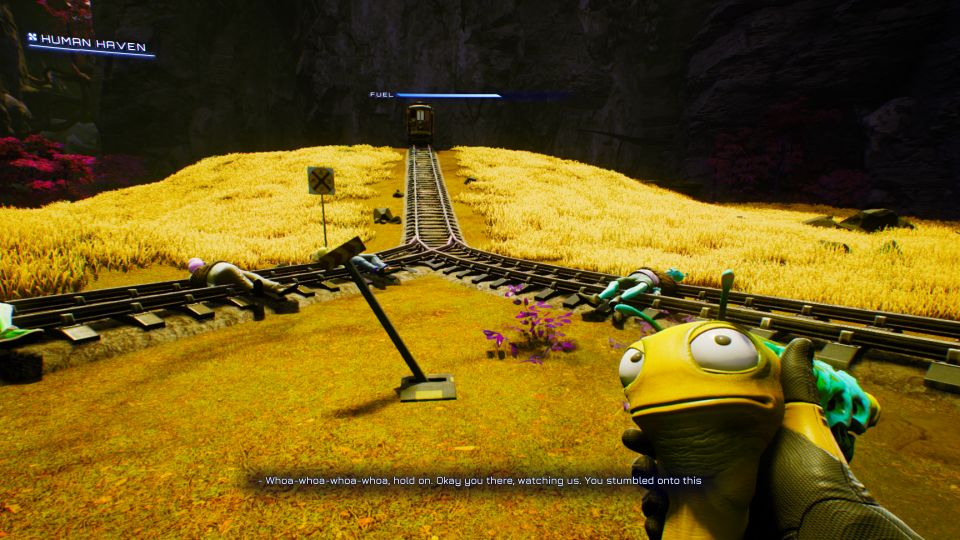 If you choose to let the five die, one of them will claim he's responsible for genocide while another will say he's about to save many with a deadly disease cure.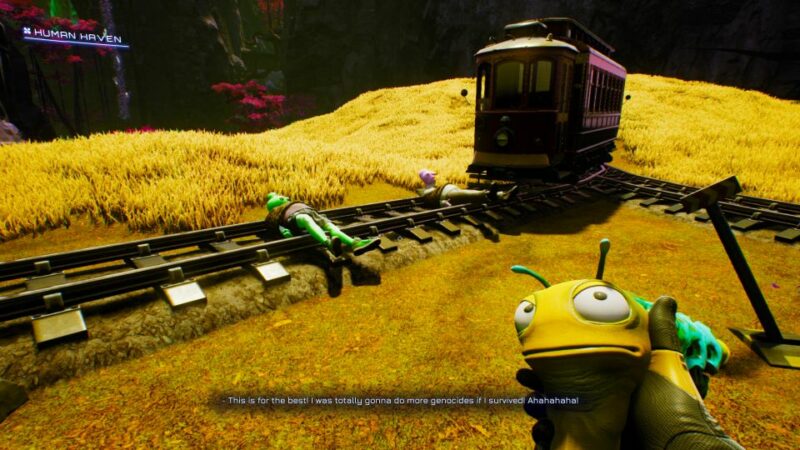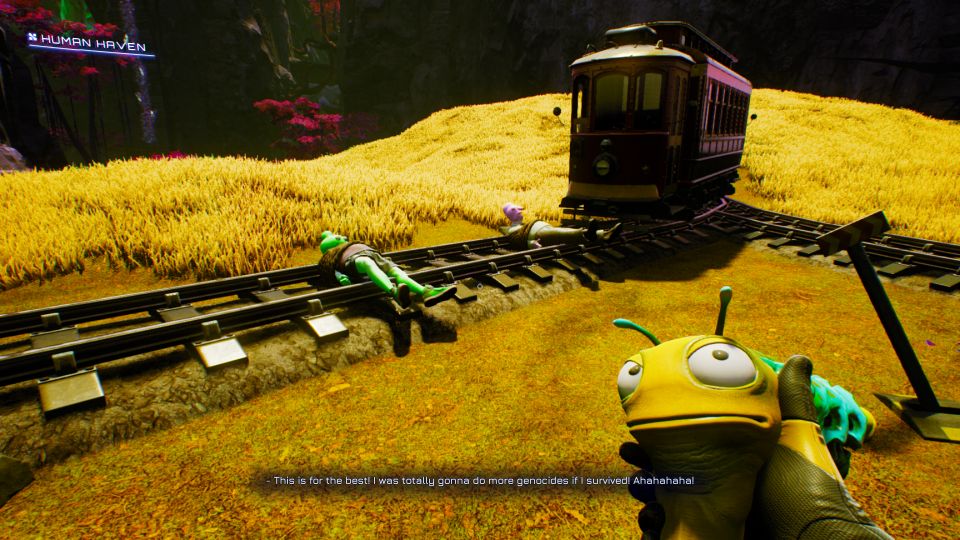 You can talk to the survivor for fun after the other side dies.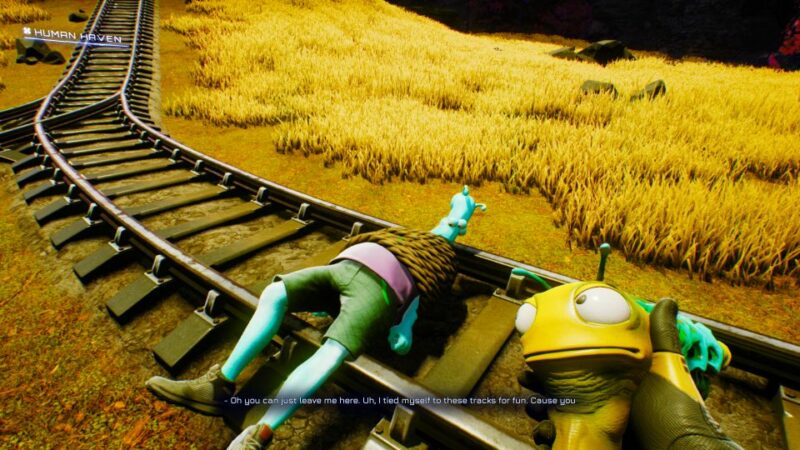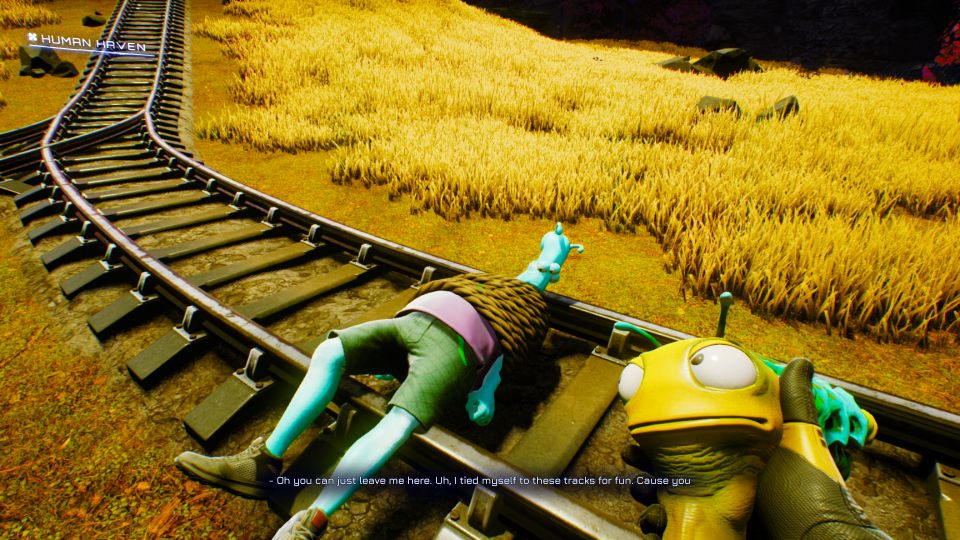 ---
Related articles:
High On Life: Toilet Warp Disc