Let's do an exercise: we have the website, and we have the list of keywords to optimize this website.
The question is how to group these keywords and make these groups relevant to the certain page? Put simply, how to come up with the site structure? Even simpler, how to handle this mess?
In this article, I'll show the method which is supposed to automate these processes, make it faster and more effective. It will help you to optimize one page for the whole group of keywords instead of the single one. Sounds like a traffic-driven deal, doesn't it?
What is it all about

?
Semantic keywords are keywords related by meaning to your primary keyword. They are necessary to make your content more natural.
We write articles for the people first, not for the search bots. I mean, when optimizing our content, we should remember both SEO factors and readability.
Your text shouldn't look like this: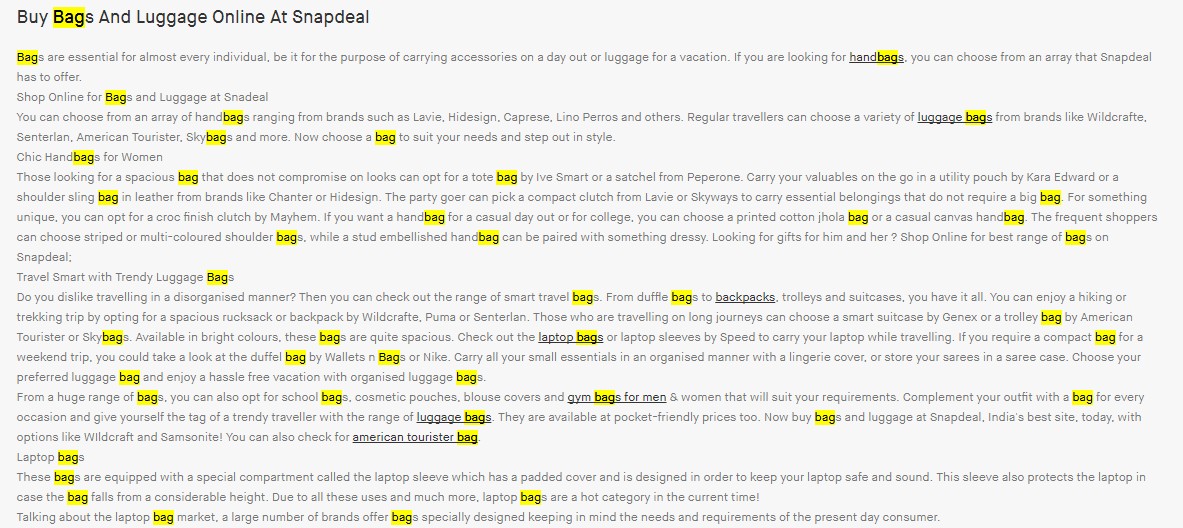 A few years ago we used to optimize texts for one keyword, but it no longer works. Moreover, you can harm your site by doing it. This is why we need to expand our keyword list with related phrases and synonyms.
Where to find it

?
The very first thing you can try is to check your keyword at Google: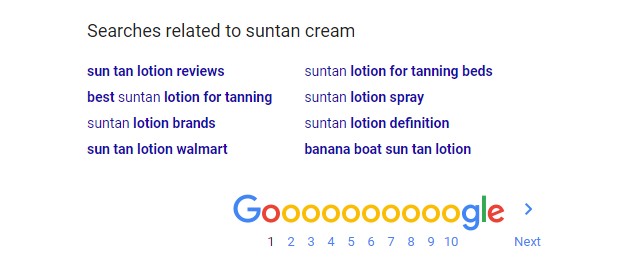 One simple step and you have some extra variations for your search query. You can click on each suggestion one by one and check related keywords for them.
Another way is to use Google Trends. I typed "suntan" into the search bar and got 25 pages of related phrases: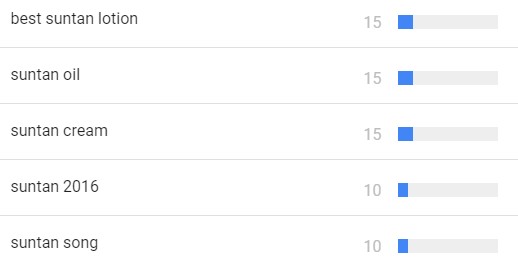 Remove all useless phrases like "suntan 2016" and shift to your spreadsheet queries which fit your purpose.
And the last way I offer — "related keywords" at Serpstat. This feature provides you with a list of all keywords semantically related to the researched query.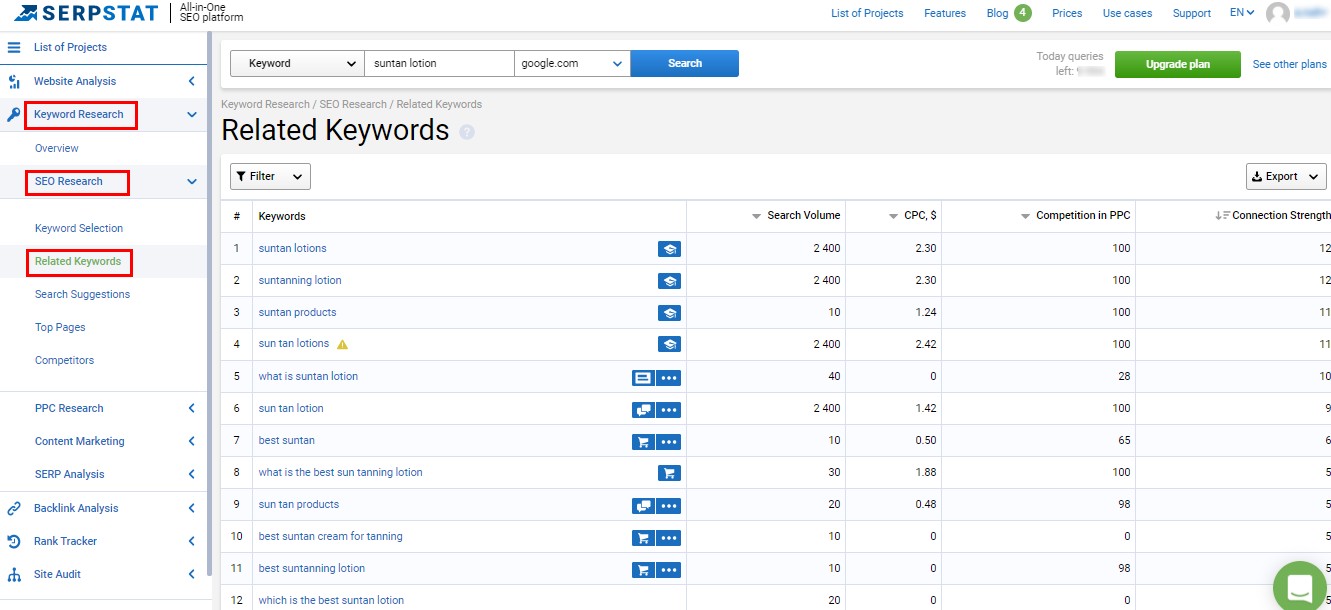 Here we have about 700 related phrases. We can assume that there are enough ways to collect such phrases, but how to sort them out?
How to group them

?
To get started we need to create the spreadsheet with the list of your keywords. As an example, I chose quite a wide topic. Here I have some keywords related to the "phone" query: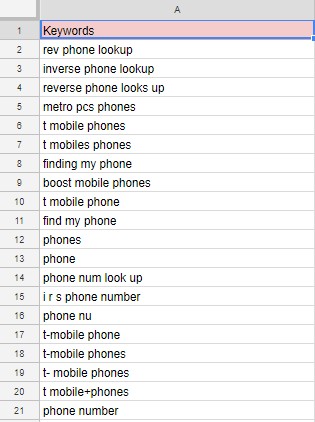 It's a huge work to sort out and group 1000 phrases. Of course, we can do it manually, but we also have some tools to automate this process. (like SEMrush or Serpstat)
I'll show this method using Serpstat's feature called Keyword Clustering. It's the process of grouping a set of keywords in such a way that keywords in the same group (cluster) are more similar to each other than to those in other groups. Sounds confusing so let's just try it.
Go to the "Tools" section and choose "Grouping and Text analytics." Now create a project.
Add project name and your website (optional) and the keywords you've gathered earlier. You can add it manually or import from *csv or *txt file.
After that, you can choose search engine, country, region or even city. Then you'll see this form: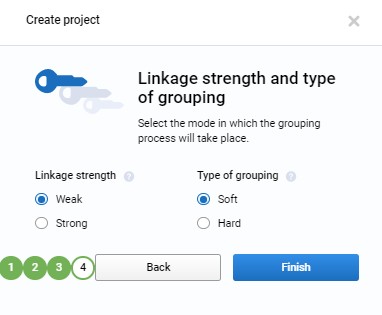 I guess it requires explanation:
Weak — keywords must have at least 3 common URLs in top-30 search results for a keyword.
Strong — at least 7 common URLs in top-30 search results required;
Soft — cluster can be created if at least one pair of keywords have 3 or 7 common URLs;
Hard — all keywords in a cluster must have 3 or 7 common URLs.
Your choice should depend on the semantic similarity of the objects you're grouping. If they are closely related — choose Strong+Hard (or Soft) and you'll have closest synonyms.
If it's wide sphere with various products — choose Weak+Soft. You'll get a lot of small clusters.
Wait a few minutes and here is what you'll see: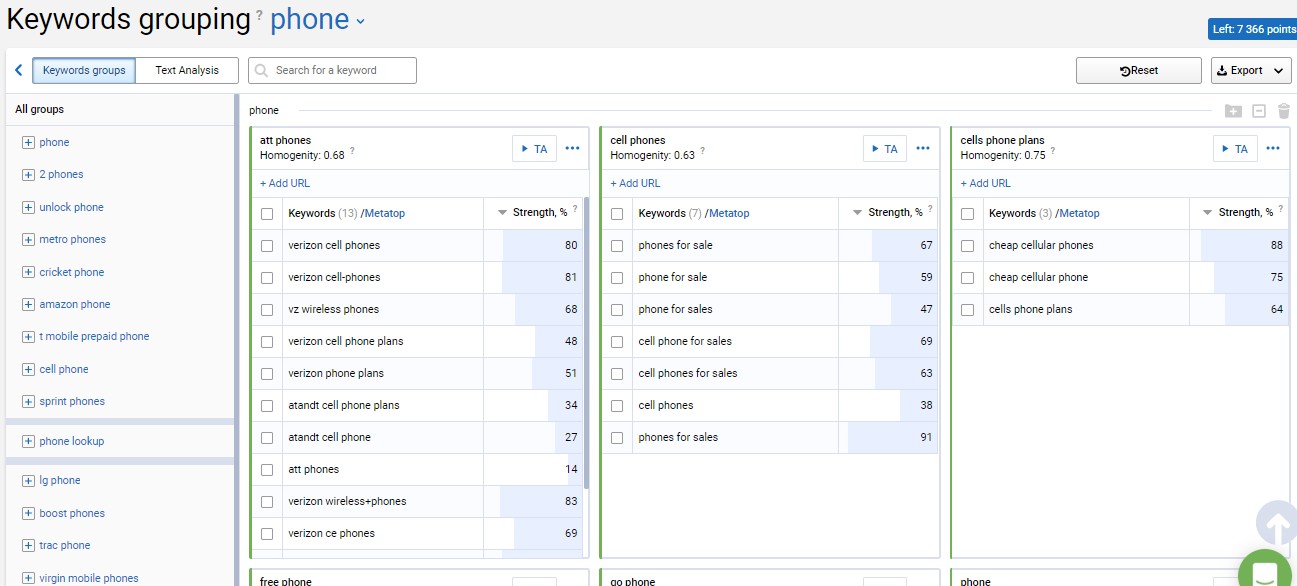 Strength shows how close that keyword is to the cluster's topic on a scale from 0 to 1.
There you can delete some clusters or shift some words from one to another cluster, and export it.
You can also try text analytics feature which gives recommendations on what keywords you should insert into Title, H1, and Body of your page. It's quite useful creating the task for copywriters.
Conclusion
That's it:
Collect as many keywords as you need, and add them all in one spreadsheet;
Choose any tool with Clustering feature you like;
Filter the results manually and export your report.
Now you have a list of different groups of keywords and can optimize your page for the whole group together. Thus you can rank higher, and be sure not to get penalized because of spamming.
This article was written by Anna Rud, Serpstat.
---
Related articles:
Why I Chose A Self-Hosted WordPress Blog After Months Of Blogging
What WordPress Plugins Should You Install After Starting Your Blog?