Wangshu is an Archon Quest under Chapter 1 in Genshin Impact.
Your task is to look for one of the adeptus in Wangshu Inn, Liyue.
Here's a walkthrough of Wangshu in Genshin Impact.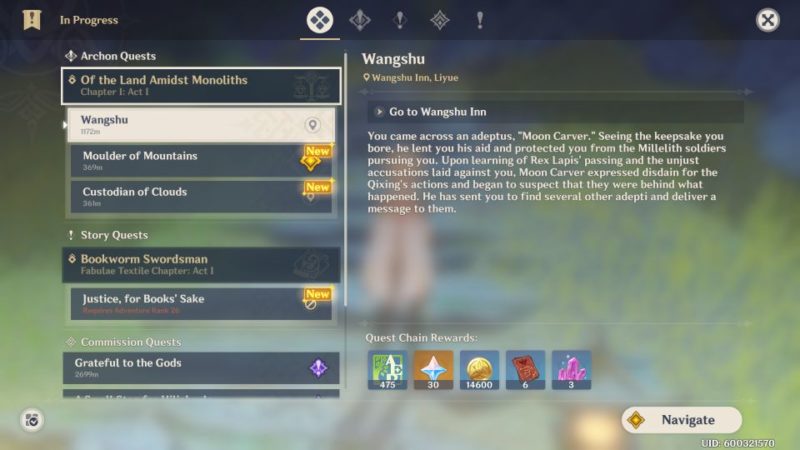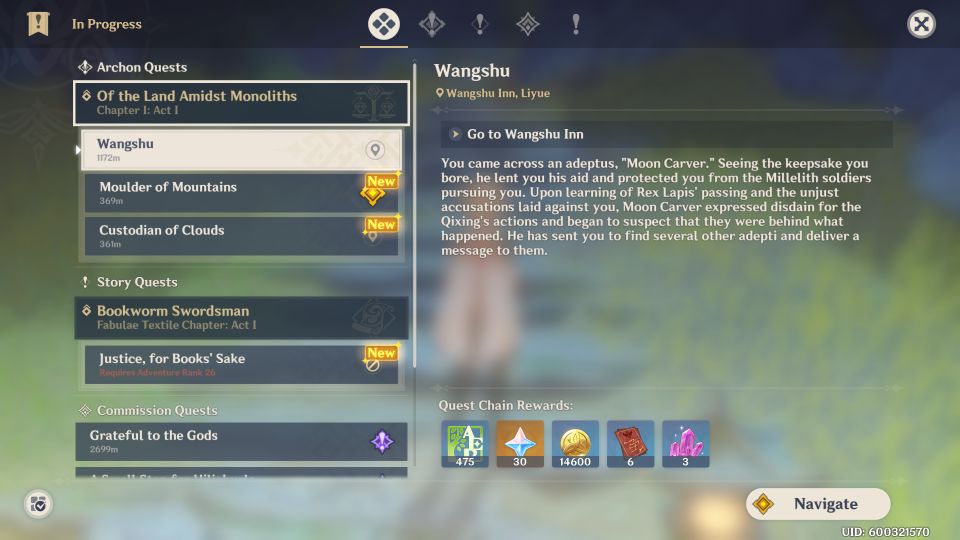 Get to Wangshu Inn
To begin the quest, go to Wangshu Inn, which is located south of Dihua Marsh.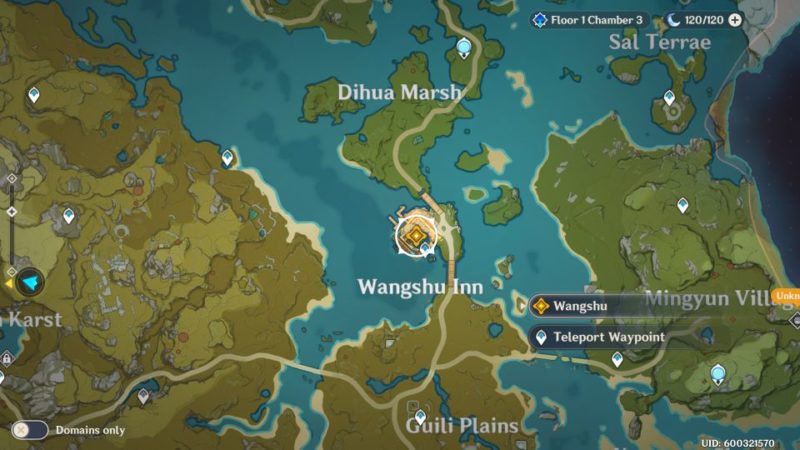 Use the elevator or waypoint to get up here. As you reach the marked location, you will meet Xiao who is an adeptus.
He however disappears.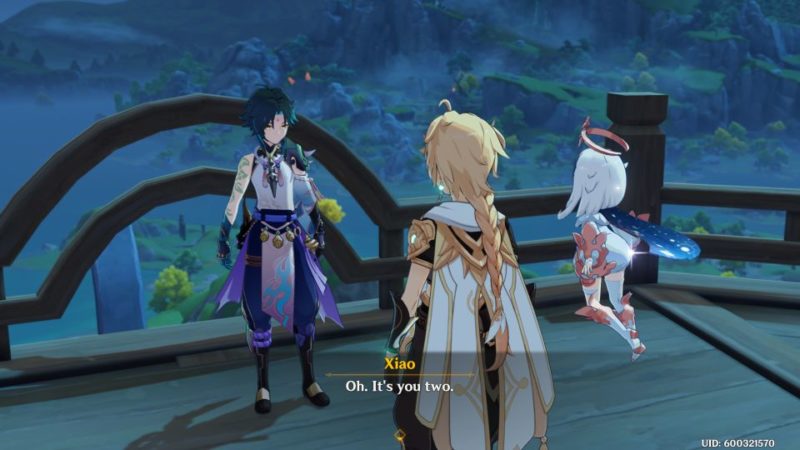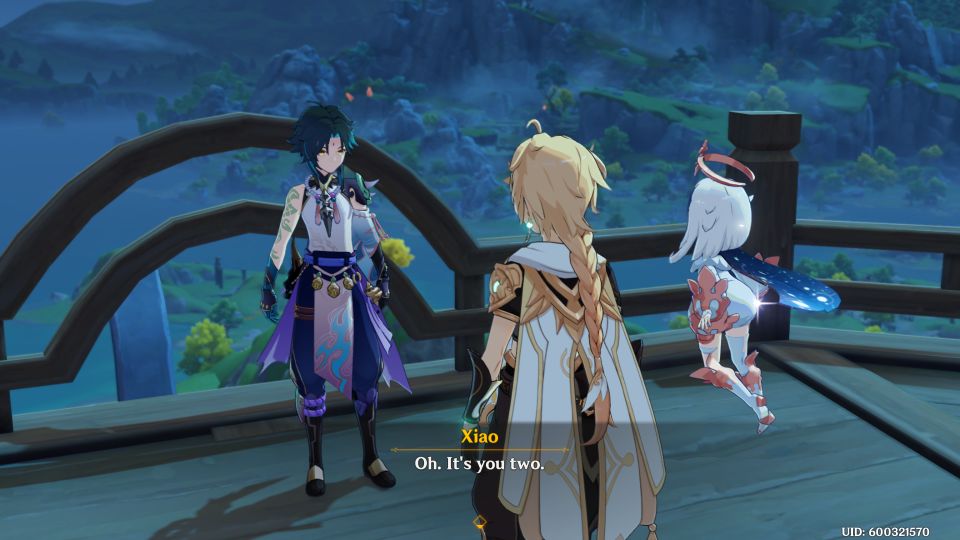 Talk to the boss
Ask the boss of the inn about the adeptus Xiao.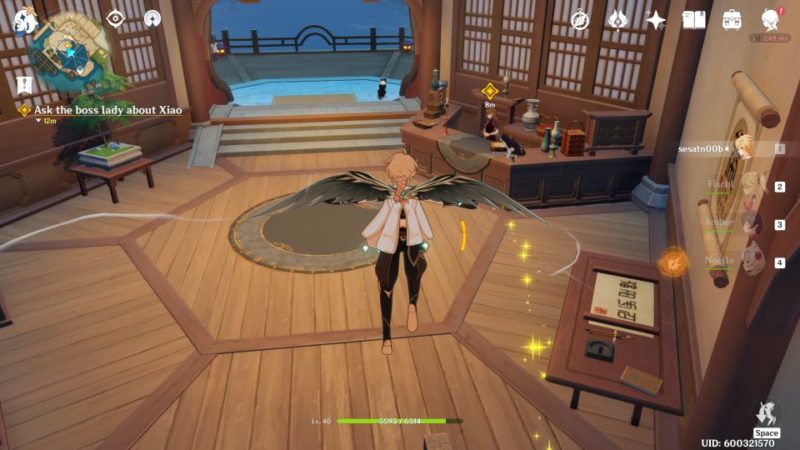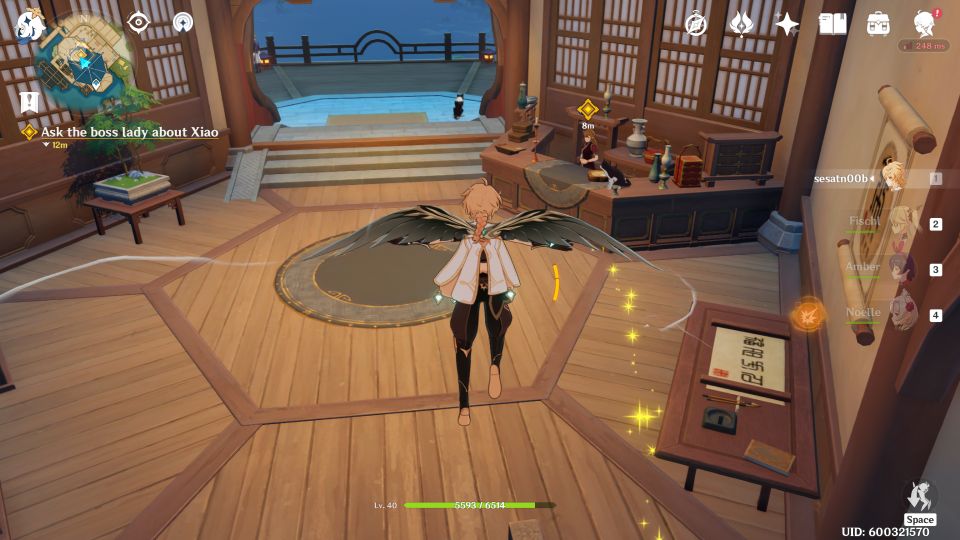 Talk to the chef
The boss recommended that you cook the adeptus' favorite dish. Talk to the chef outside the inn. He'll say that the kitchen is haunted.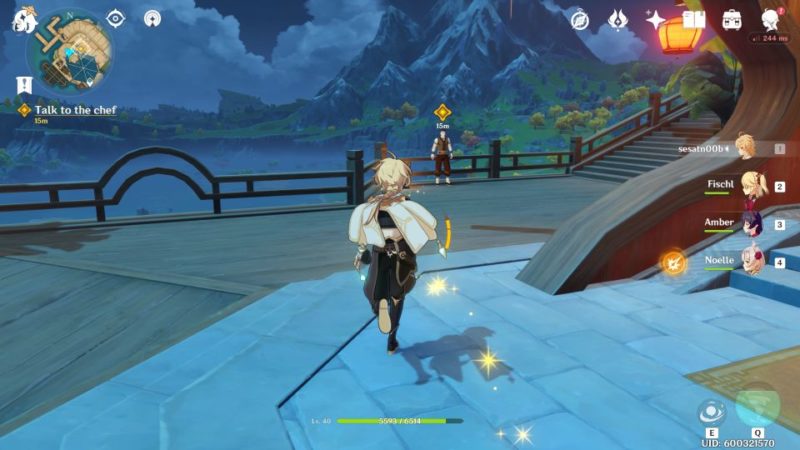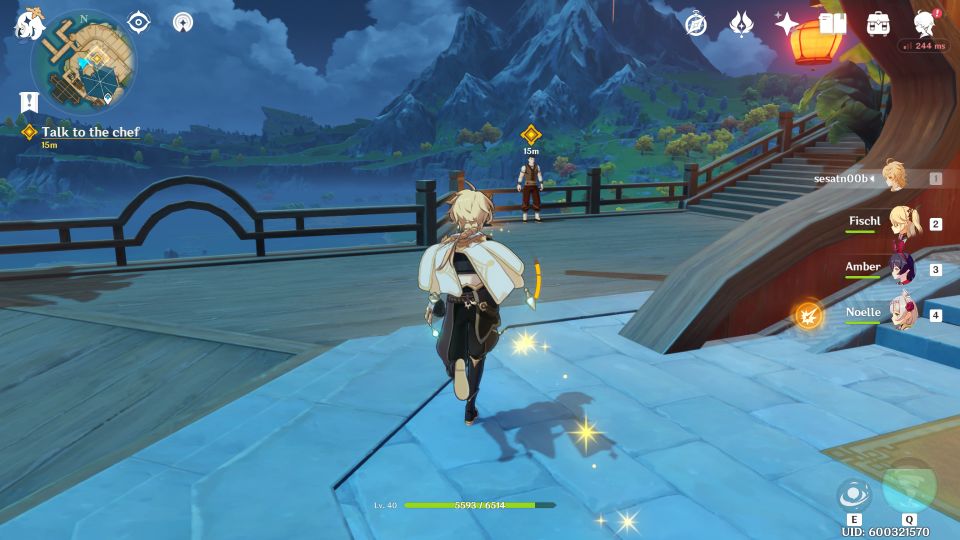 Go to the kitchen which is about two floors down. As you reach the quest area, you will see a ghost kid running away.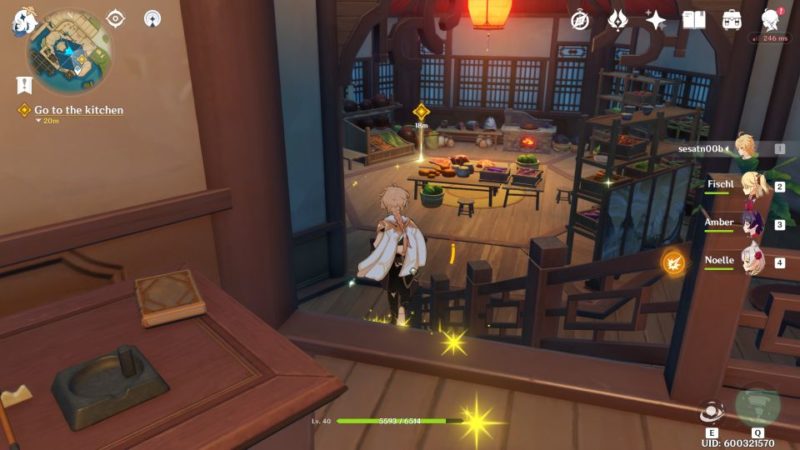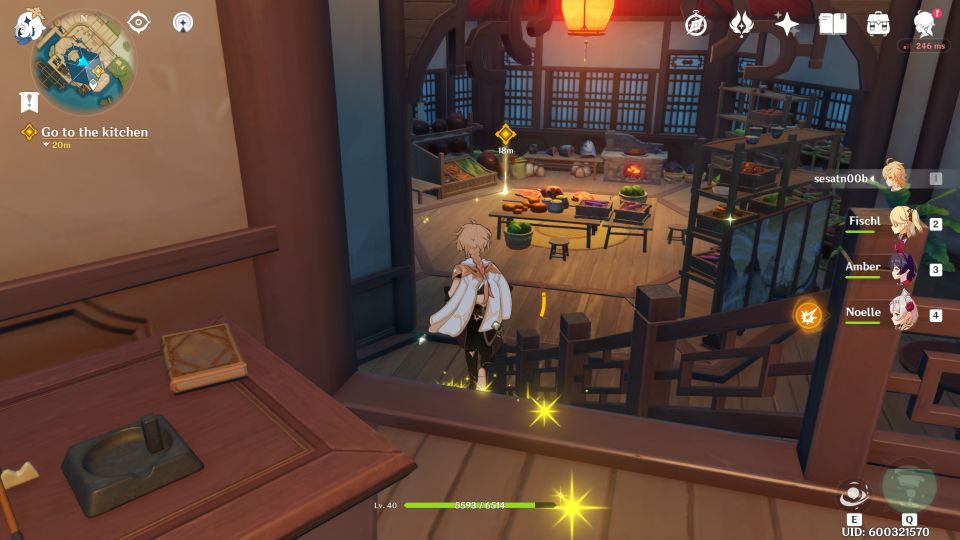 Return to the chef
Report your findings to the chef Smiley Yanxiao.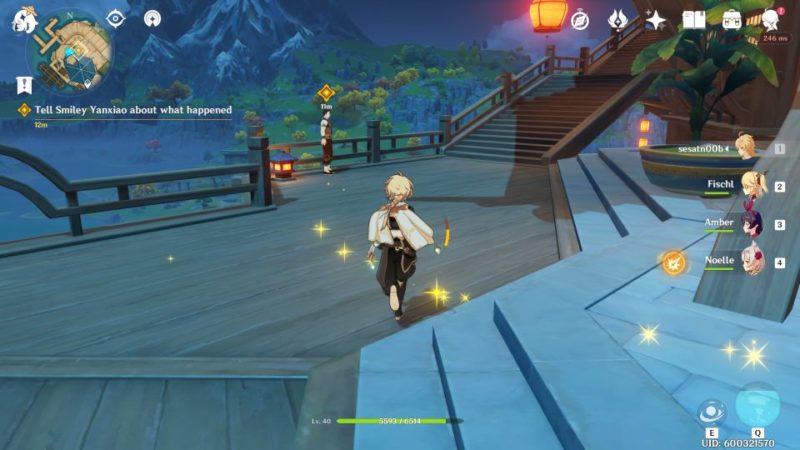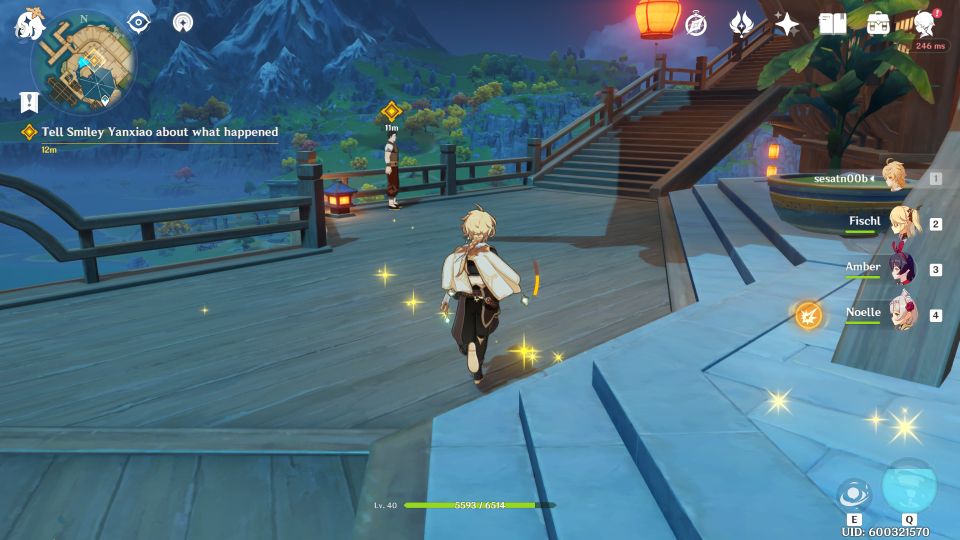 Talk to the boss
Go back to the boss Verr Goldet to tell her about the situation. She'll ask you to look at the Witness Sigil.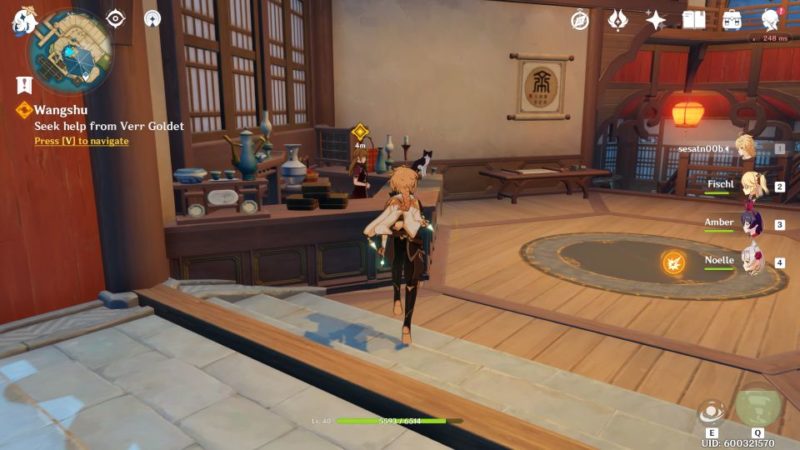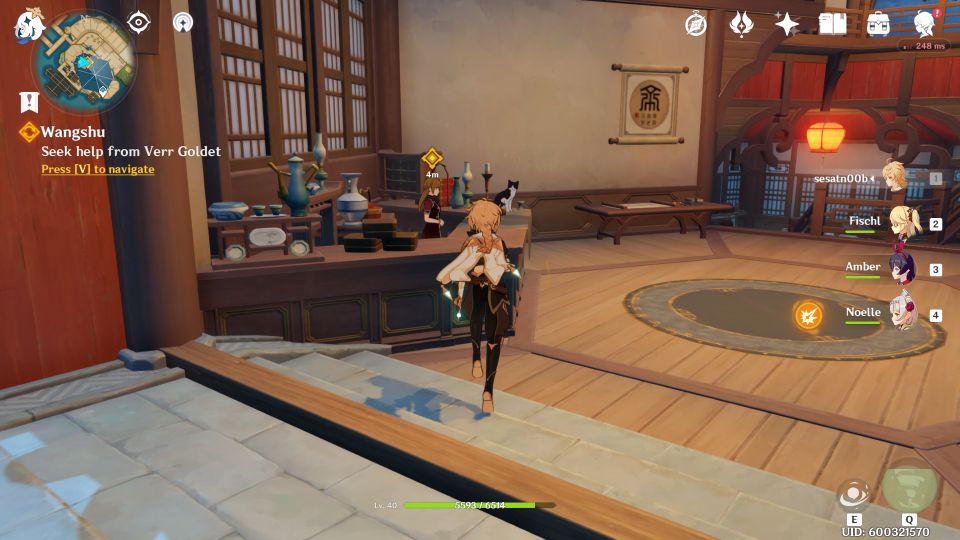 View Witness Sigil
The painting of the Witness Sigil is just one floor up. It's in the shape of a traditional fan.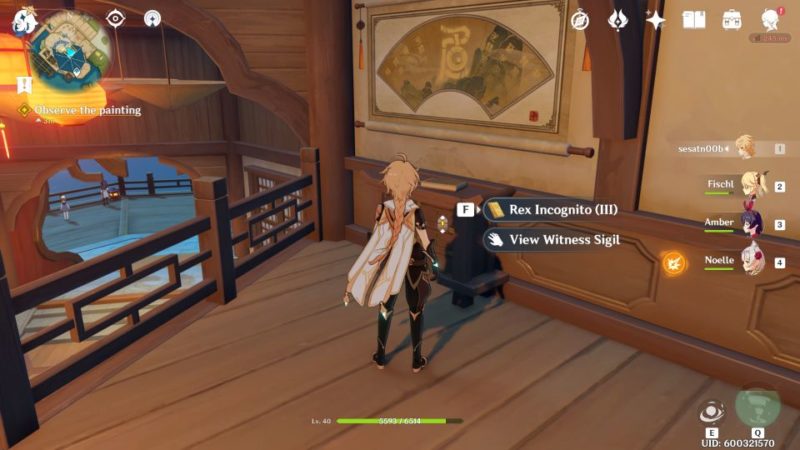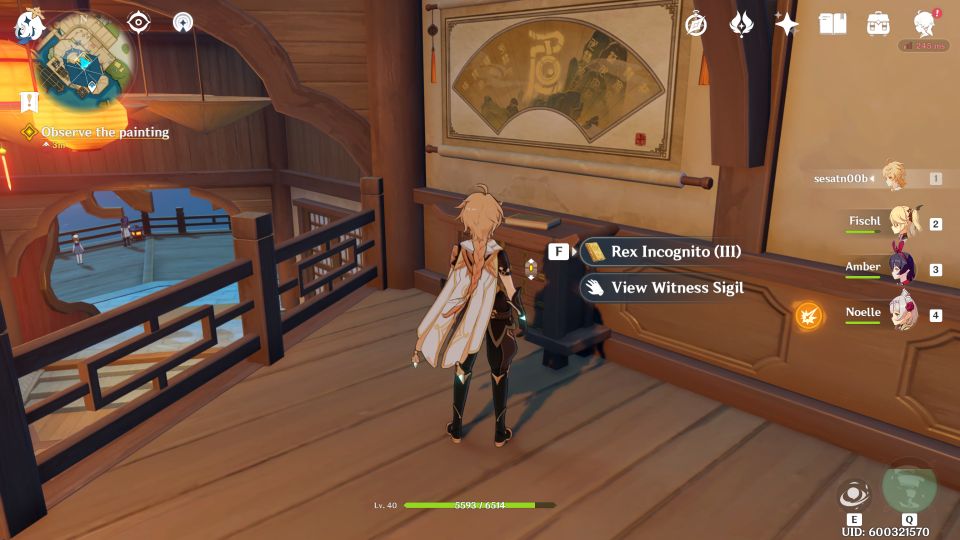 Find a place to observe the whole Witness Sigil
Jump down from the top of the inn to reach the bottom. You'll see the quest marker on your screen.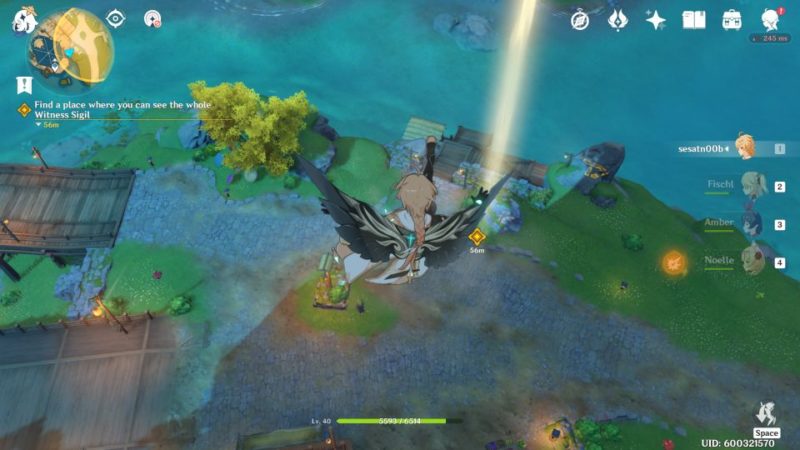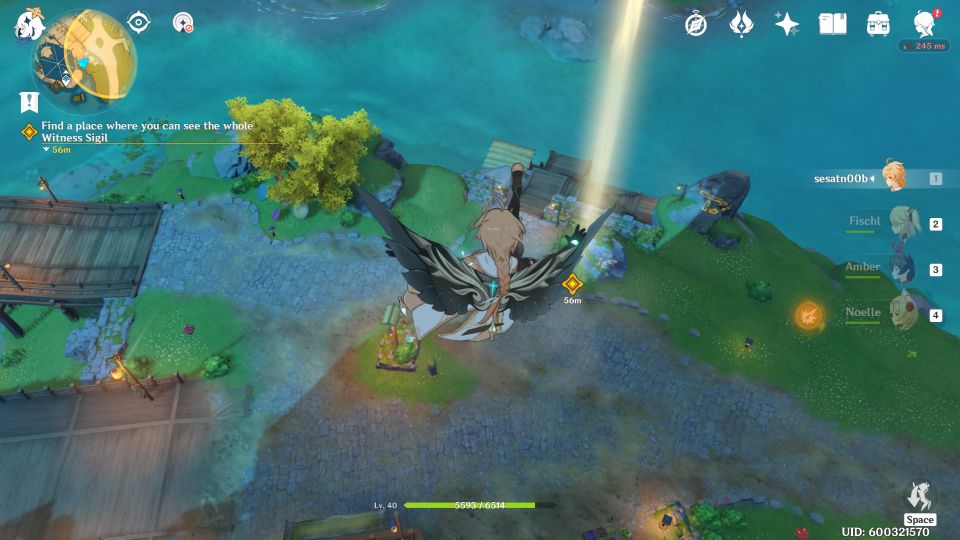 Stand at the area where you can see all of the words of the Witness Sigil form together.
Adjust your screen camera until the words match. It will glow bright yellow as you get it right.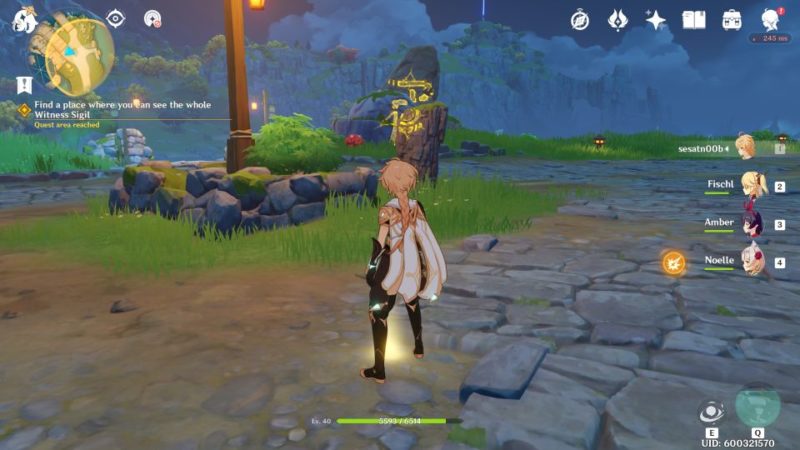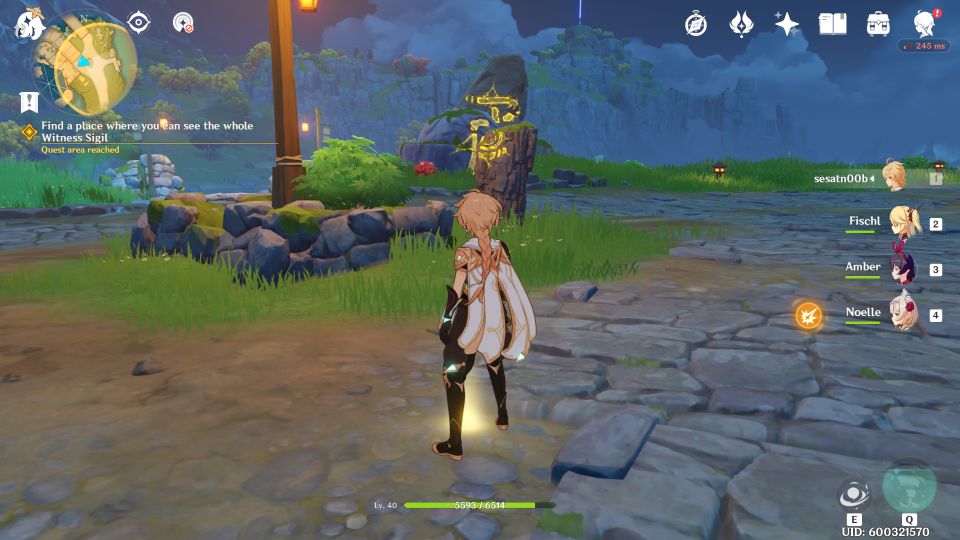 Chase after Dusky Ming
The ghost Dusky Ming appears. Follow her.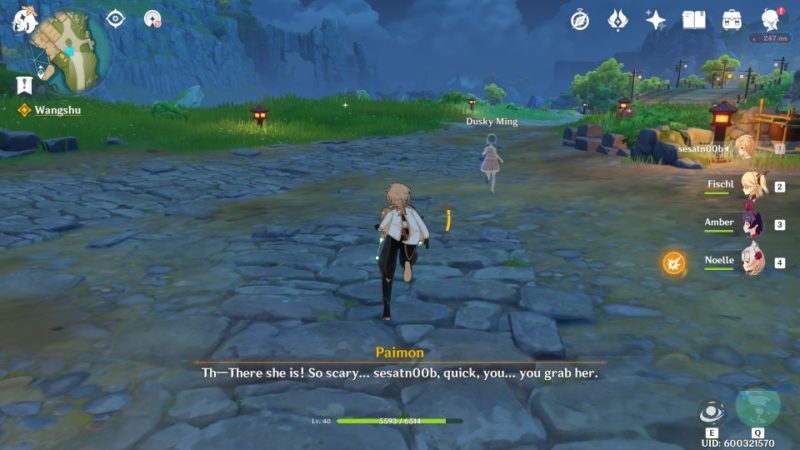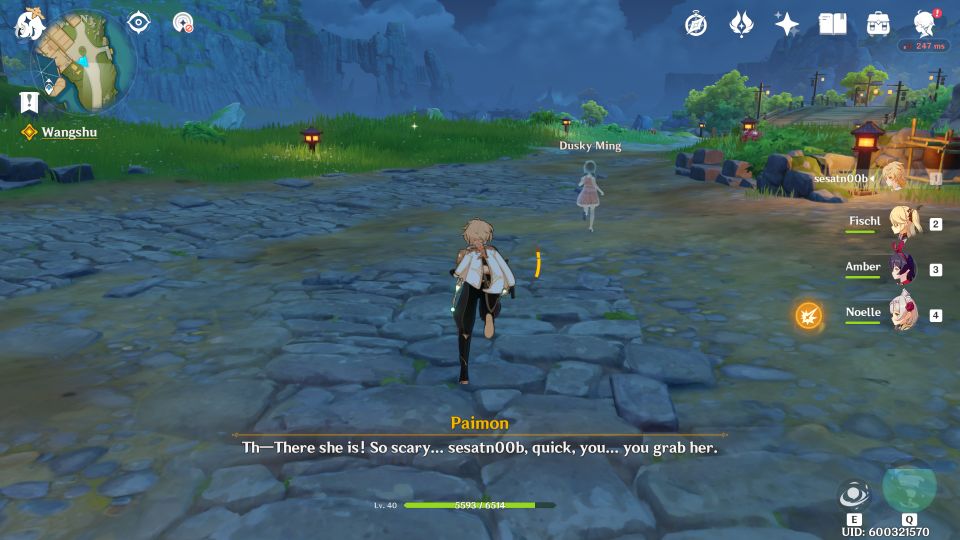 She'll run off and you have to find her in the marked area on the map.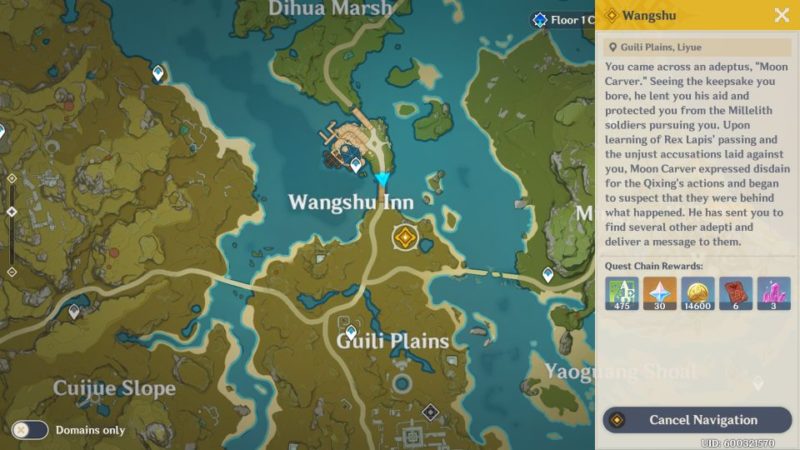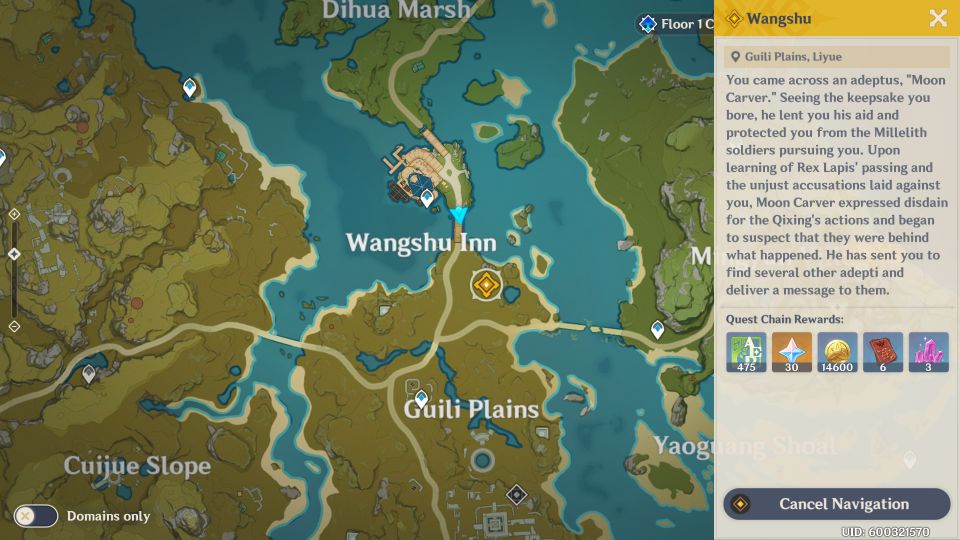 Defeat the Ruin Hunter
As you reach the area, Dusky Ming enters a Ruin Hunter and controls it.
You have to defeat this boss first.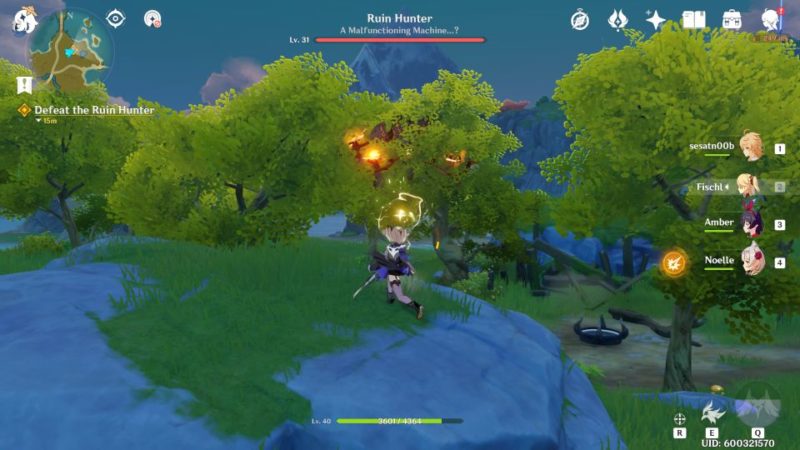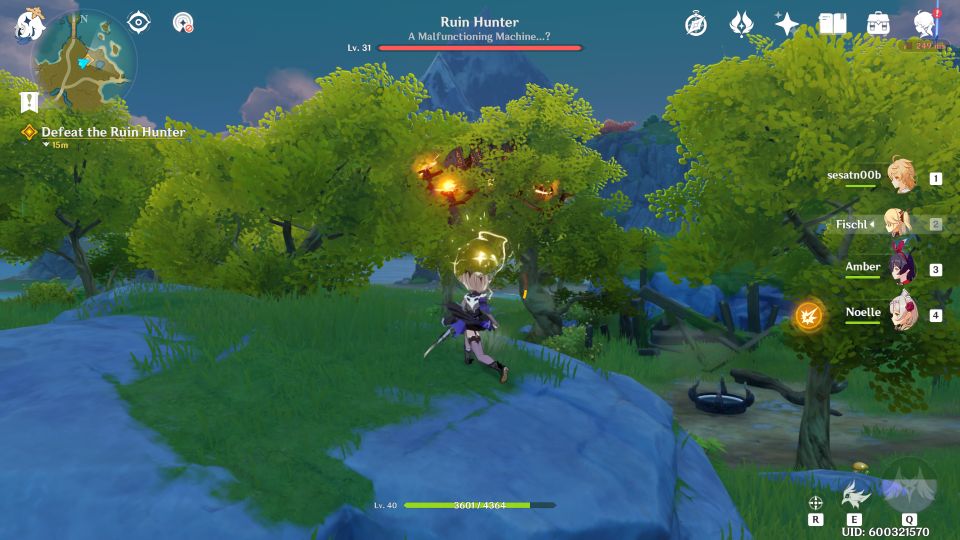 After the fight, Dusky Ming will promise not to haunt the inn again.
Return to Smiley Yanxiao
Go back to the chef at the inn to tell him about it. He'll then prepare the meal.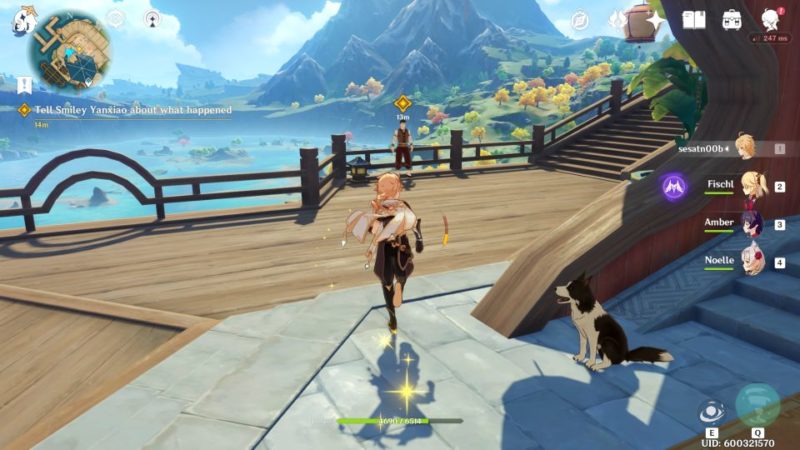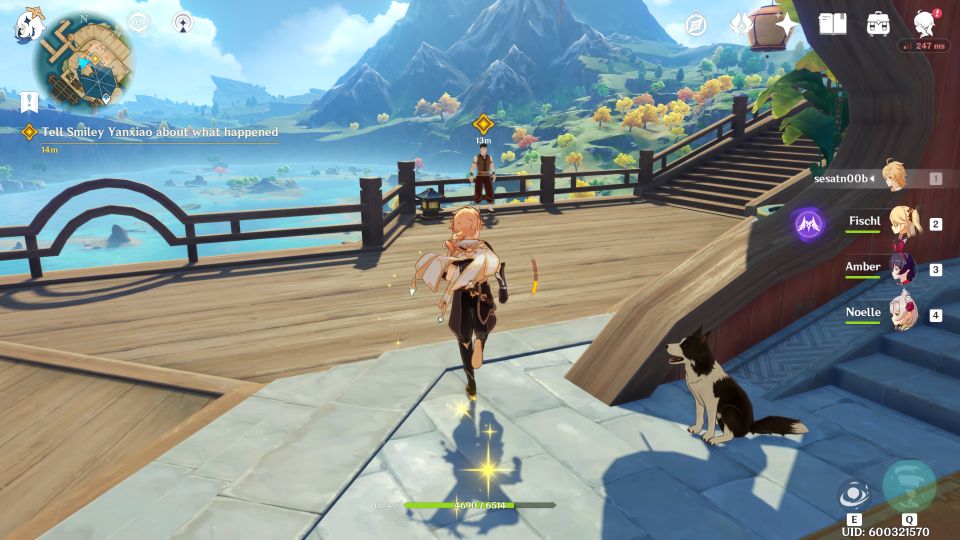 Talk to Xiao
After taking the food, talk to Xiao and a cutscene will trigger.
The quest ends here.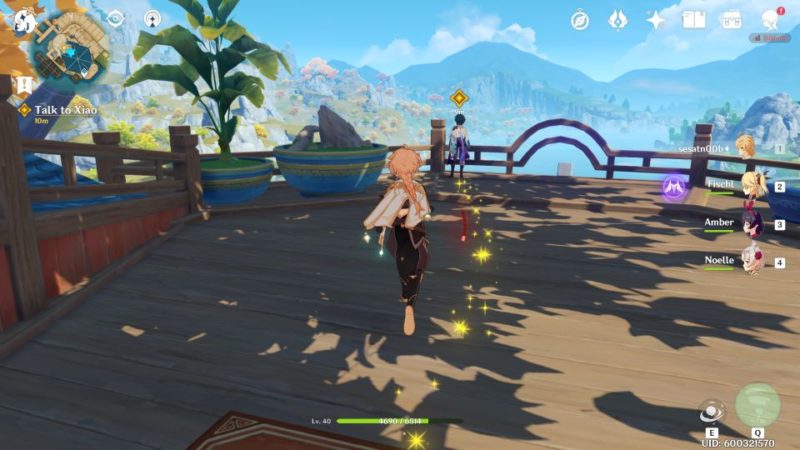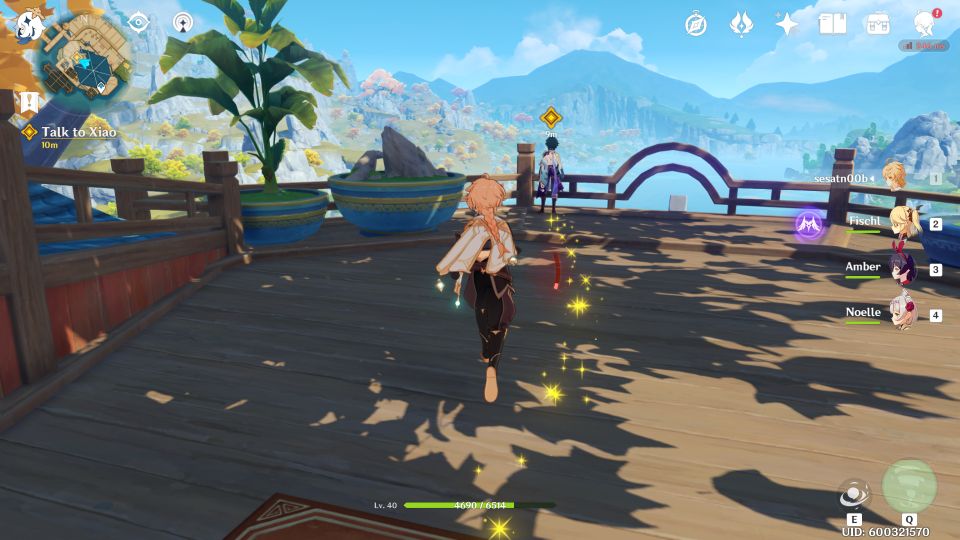 ---
Related articles:
Genshin Impact: Book Of The Woods Walkthrough