There's a pyro (fire) puzzle located on the Golden Apple Archipelago in Genshin Impact 1.6.
It's located at the southern part of the map within the archipelago.
Here's how you can solve the pyro puzzle in the Golden Apple Archipelago of Genshin Impact.
The exact location of the puzzle is shown in the map below, marked by the player location. It's the small isle south of the map.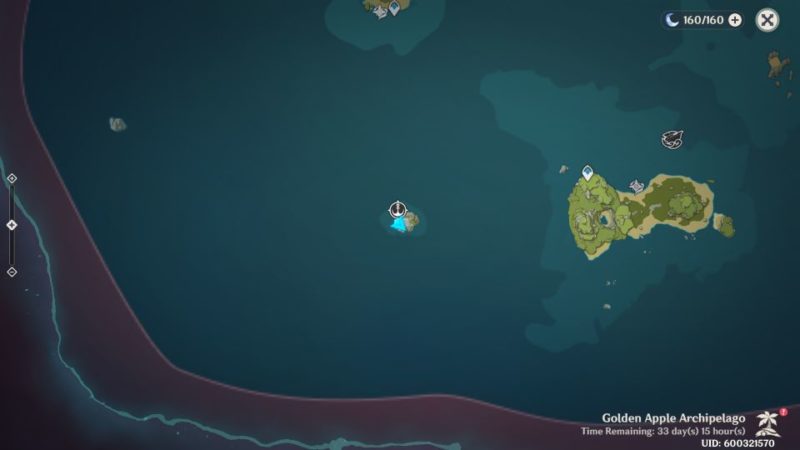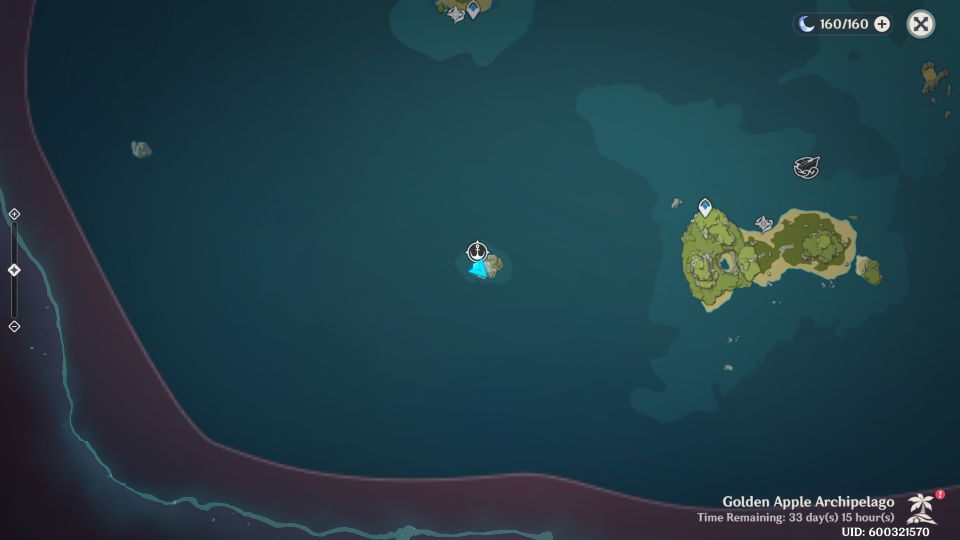 How to solve the pyro statue puzzle
You basically need to light up four pyro (fire) statues on the island.
On the surface, you should find at least three of them. Light them all up first.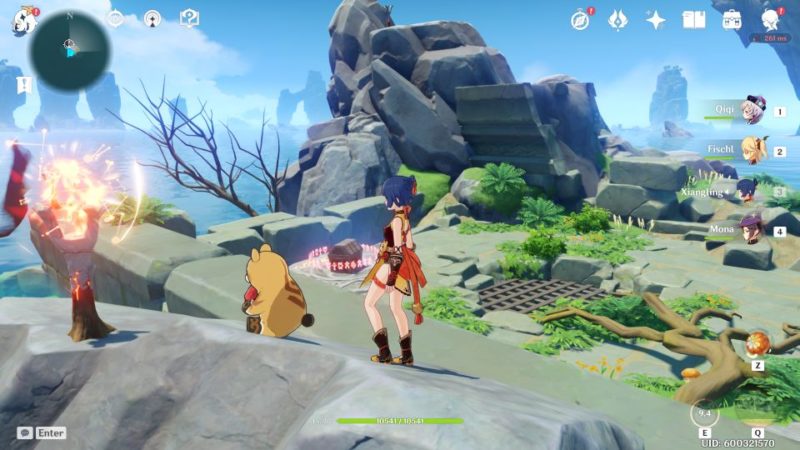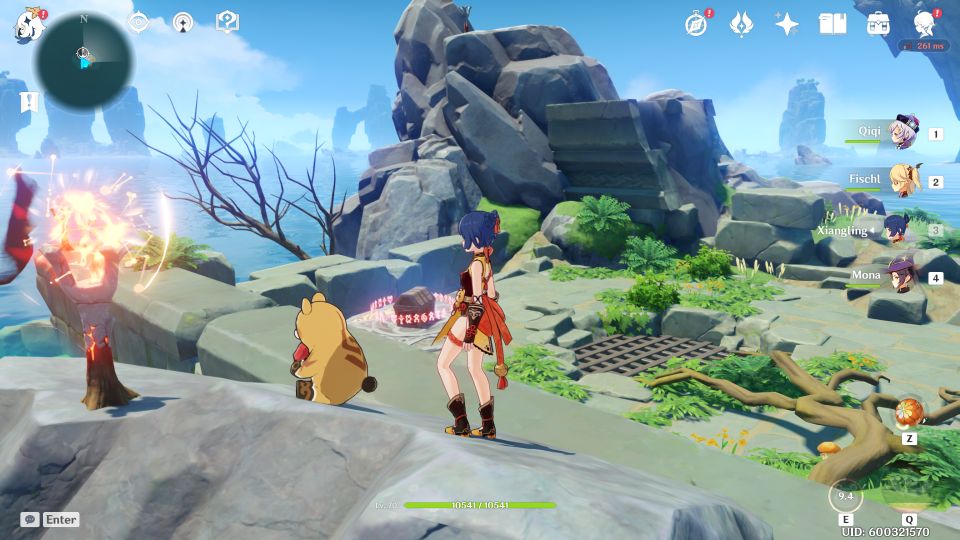 Then, look for the whirlpool nearby. Swim into the whirlpool and you'll be brought to a new place.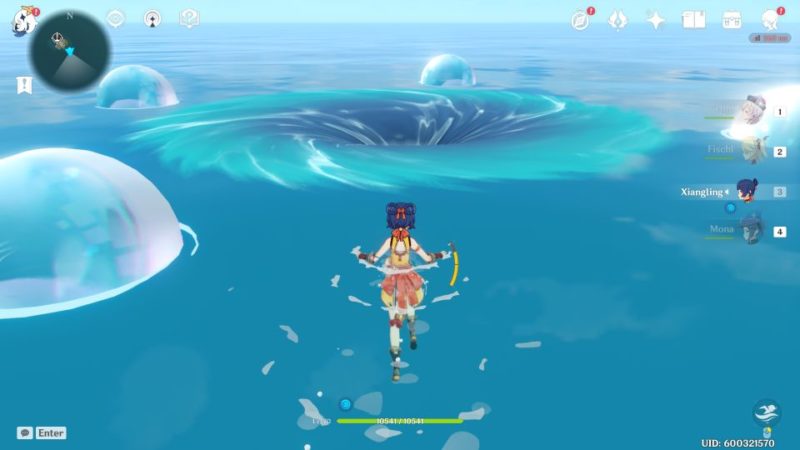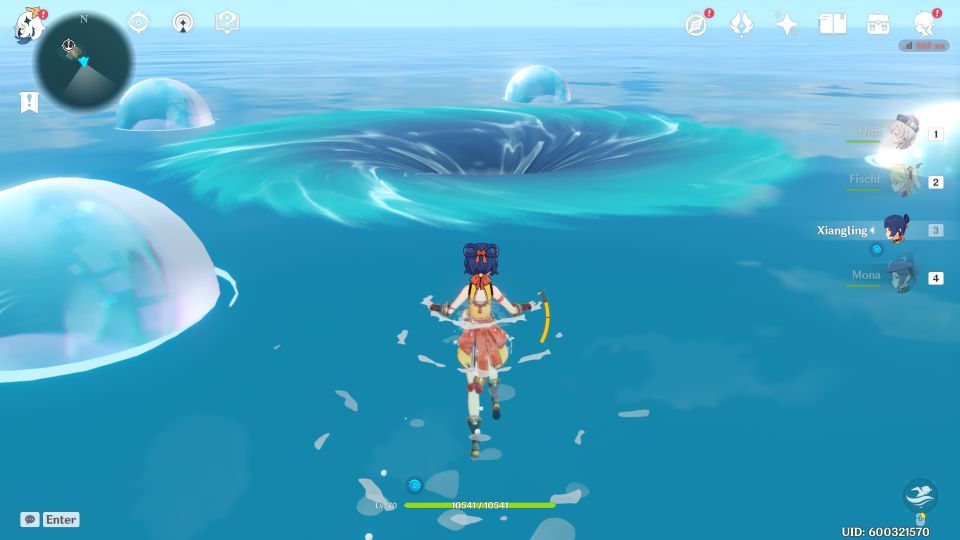 In the first area, take out the slime. Then, climb the wall up to the upper floor.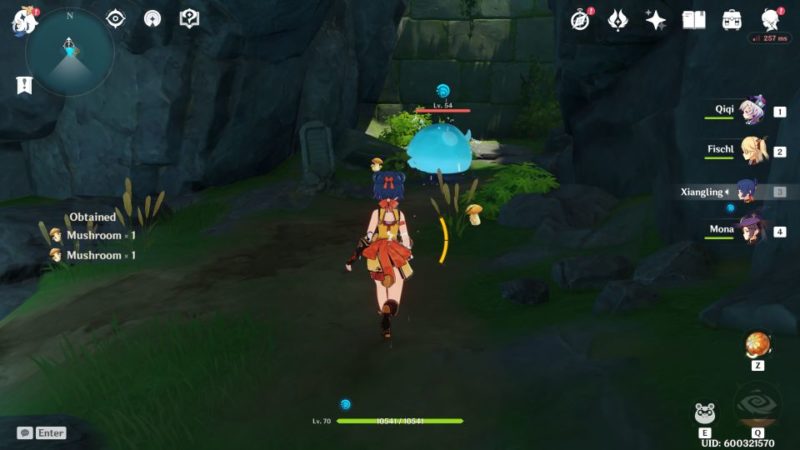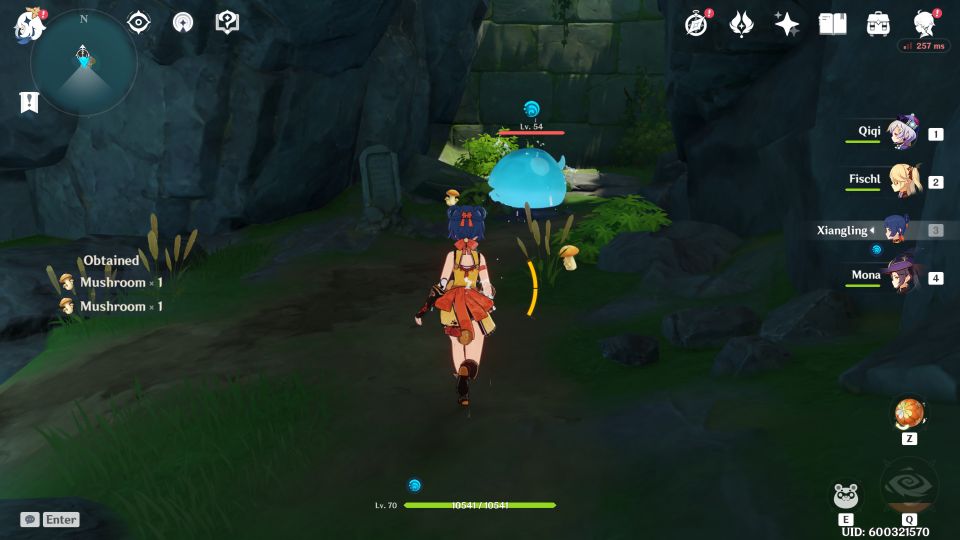 In the next part, take out the two slimes. Then, stand on the button and the gate will be opened. Head to the newly unlocked room.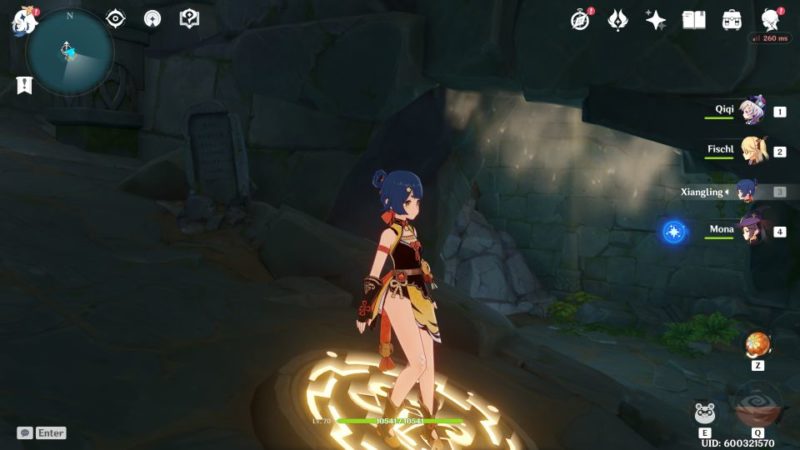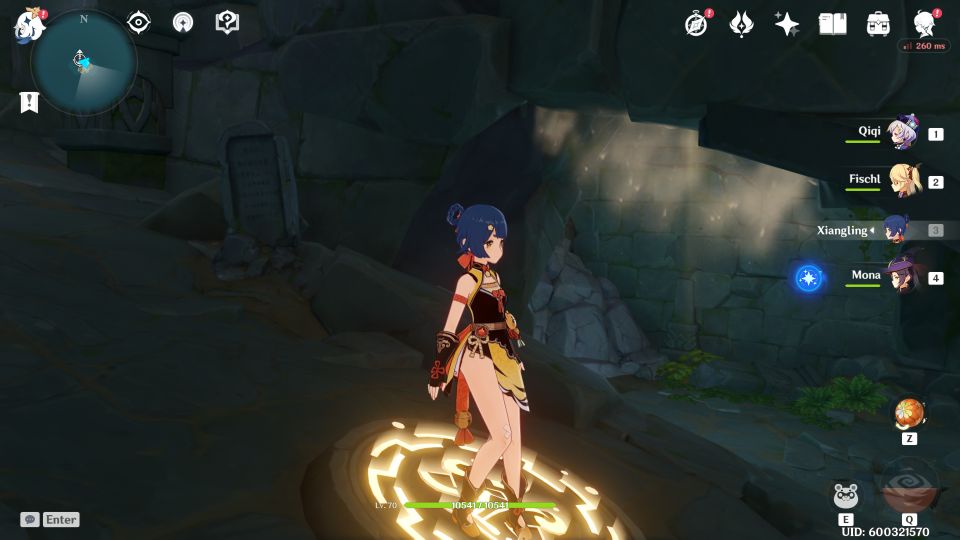 In this room, you'll find another stone tablet.
Go to your menu and change your time to 1 am.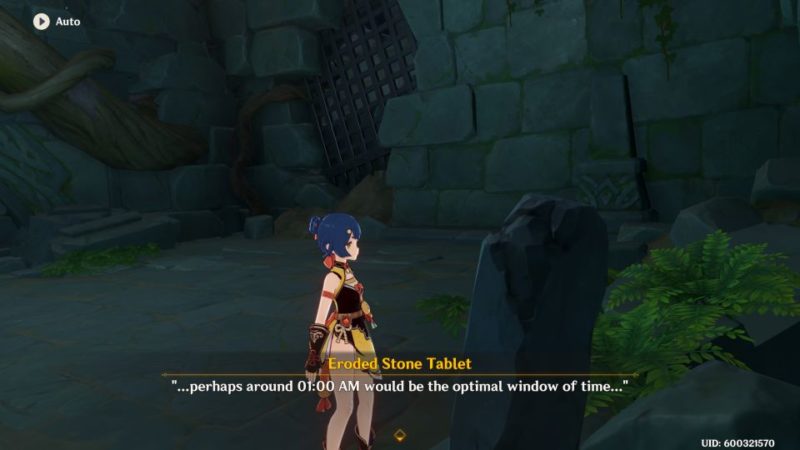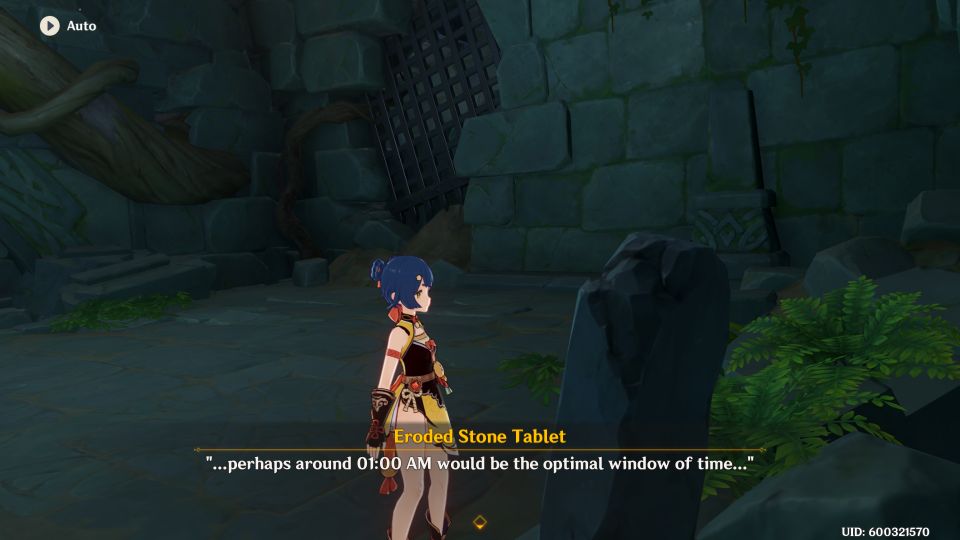 At 1 am, you'll see the light shining on the rocks. Destroy the rocks and you'll find a button. Stand on the button and water will start pouring into the room.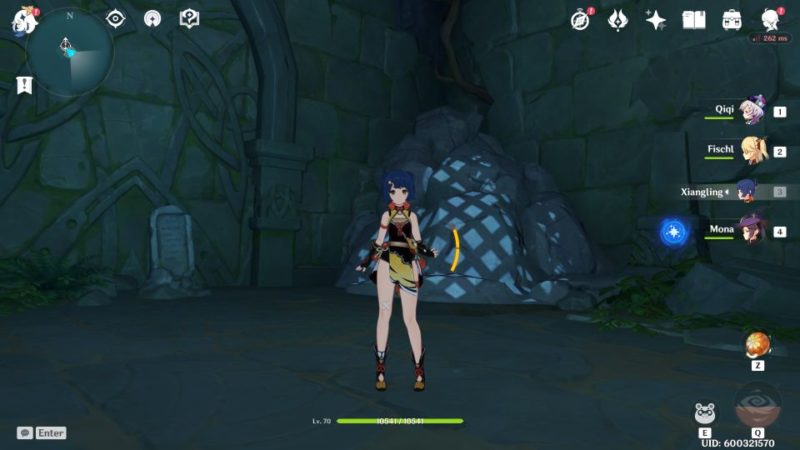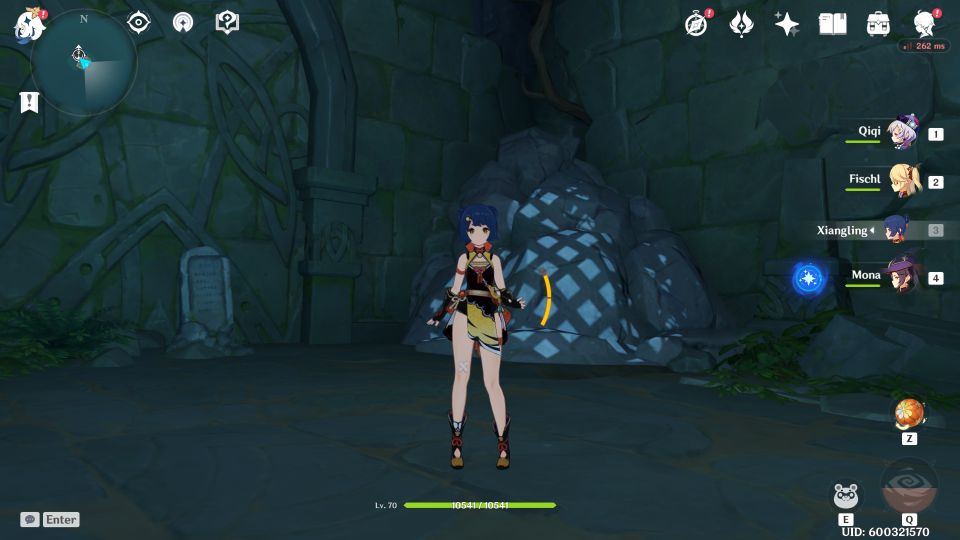 As the water pushes you up towards the exit, you'll see a pyro statue. Light up the pyro statue first before leaving the flooded room.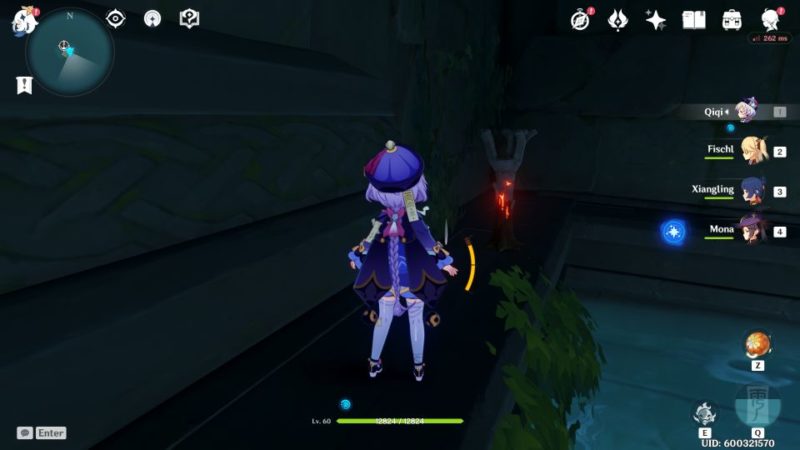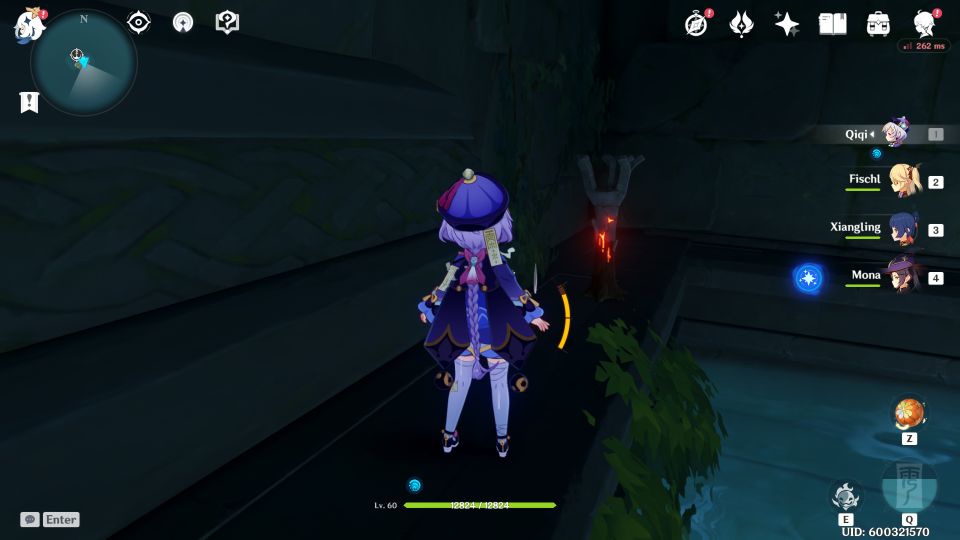 Finally, you can unlock the chest.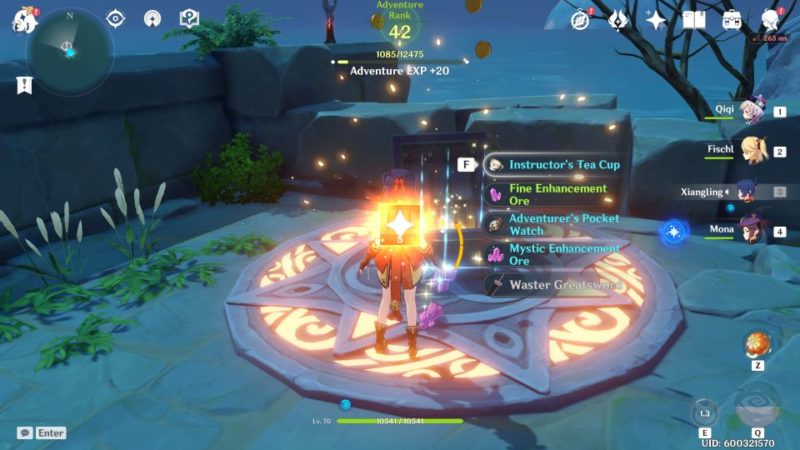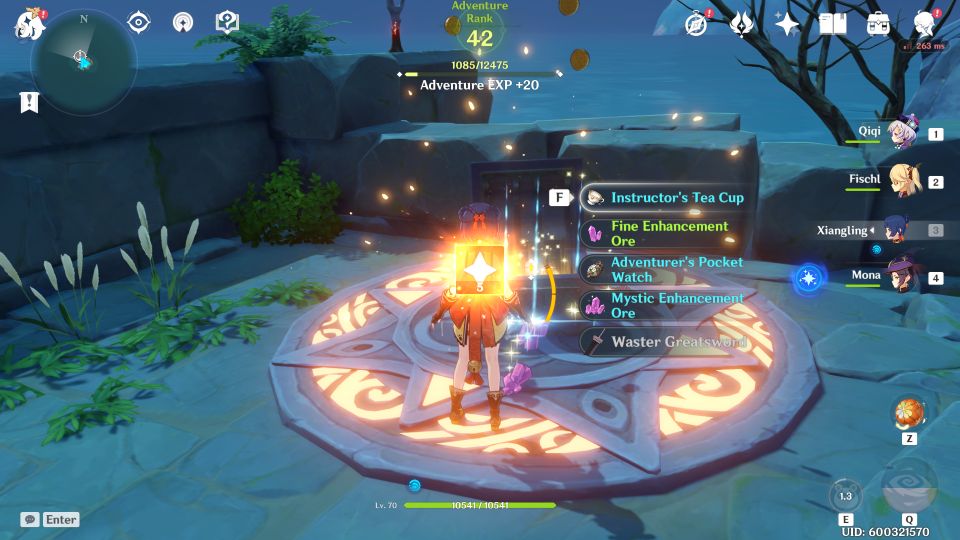 ---
Related articles:
Genshin Impact: Break The Sword Cemetery Seal Walkthrough