Luhua Landscape is one of the World Quests available in Liyue in Genshin Impact.
Your task is to help Vermeer find his paintbrushes and paints, and unravel the mystery of Luhua.
Here's a walkthrough of Luhua Landscape in Genshin Impact.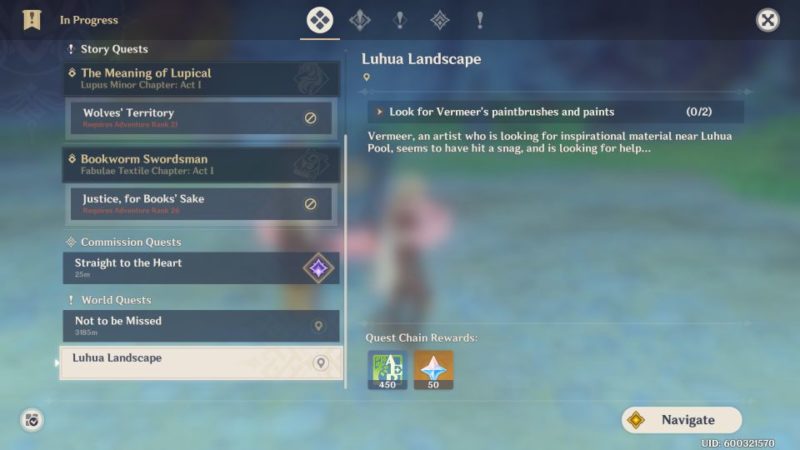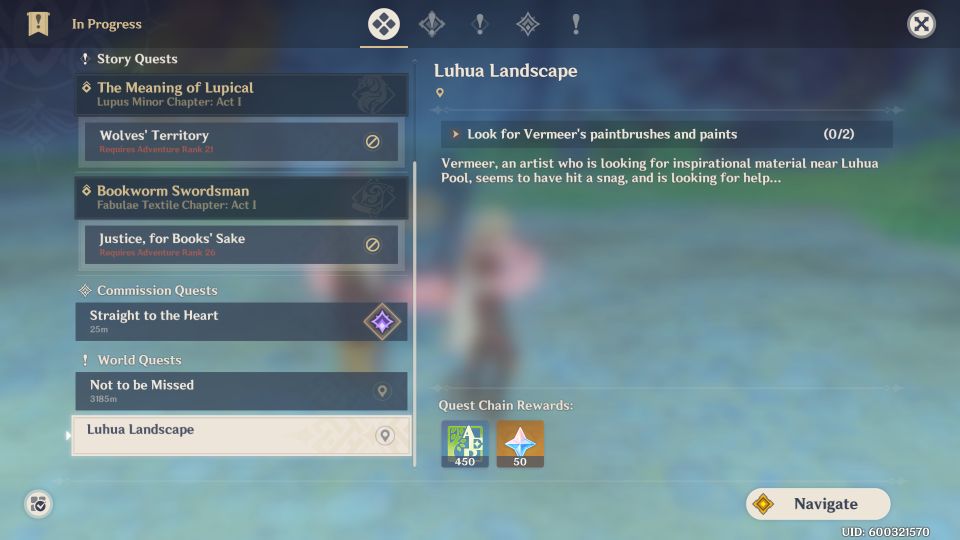 To begin the quest, speak to Vermeer in the Luhua Pool area.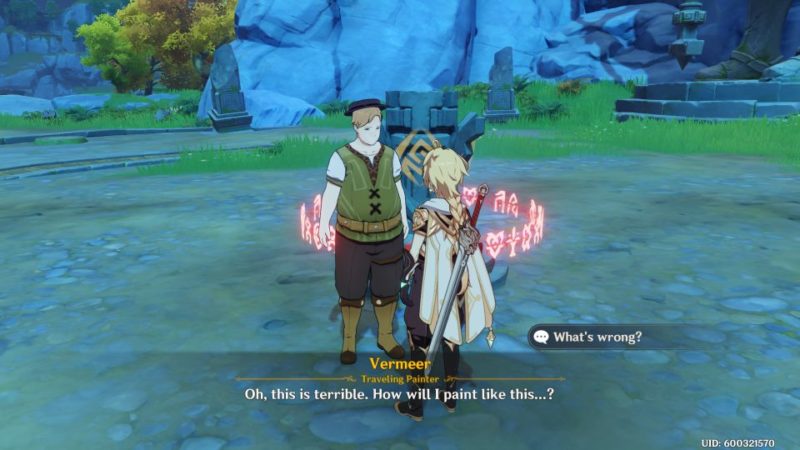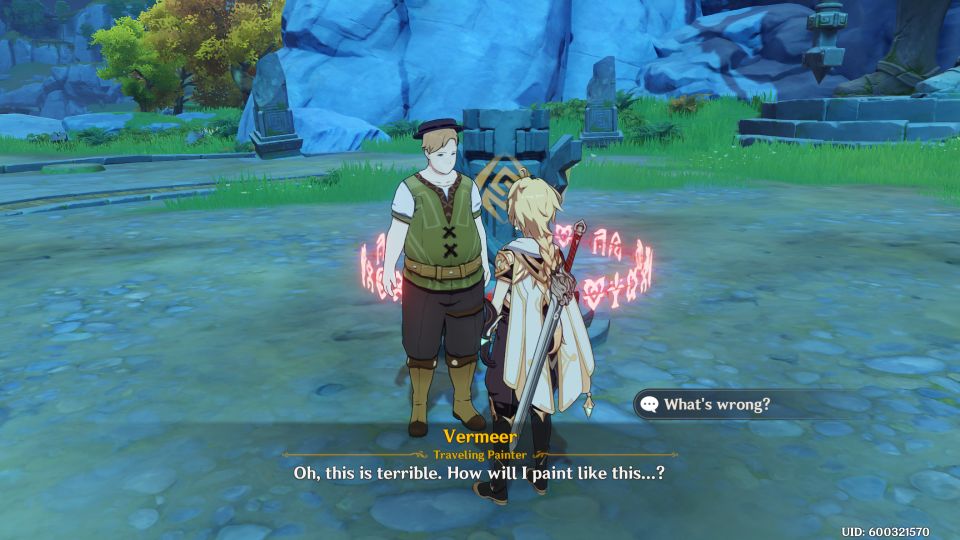 Find Vermeer's paintbrushes and paintings
You will first need to look for his paintings and paintbrushes.
The first location is shown in the map below, marked by the player location within the red circle. It's near the waypoint.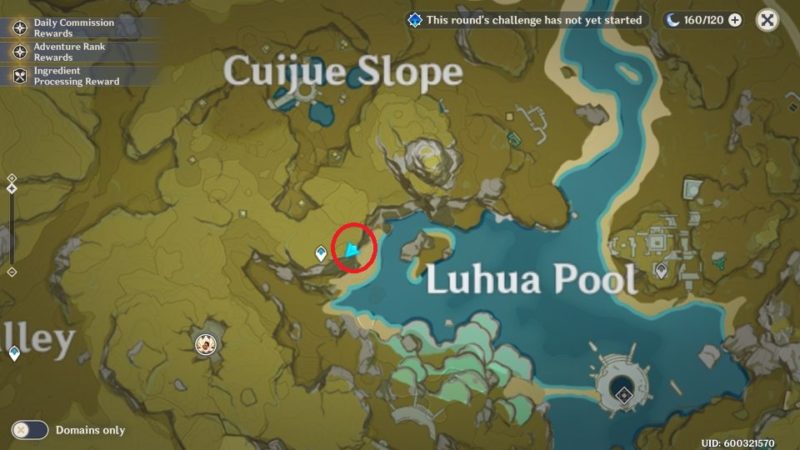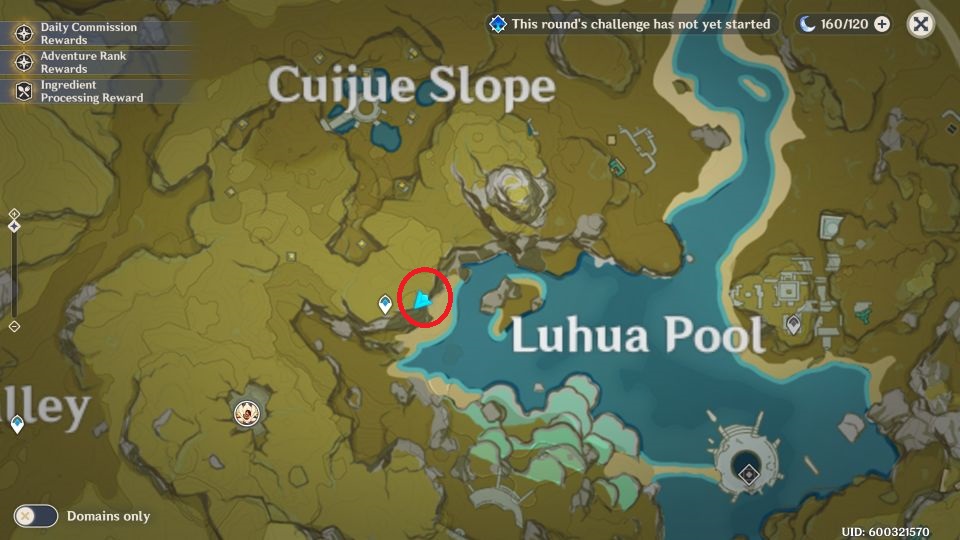 It's one of the cliffs facing the two warrior statues (image below).
Press 'observe' first and then investigate the area to get the tools.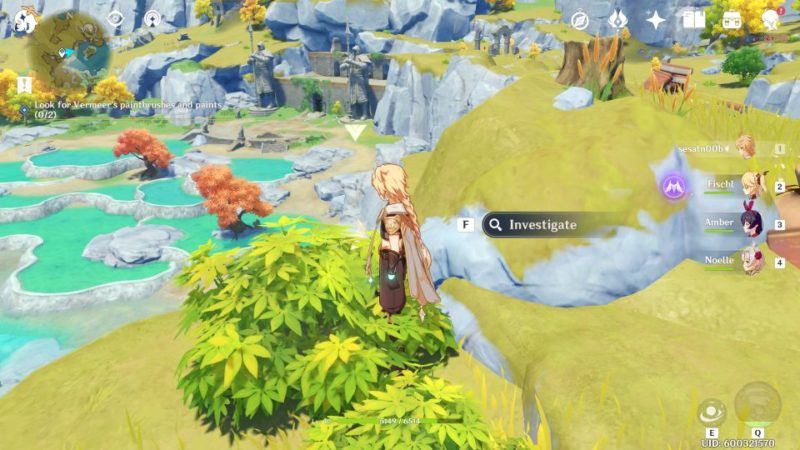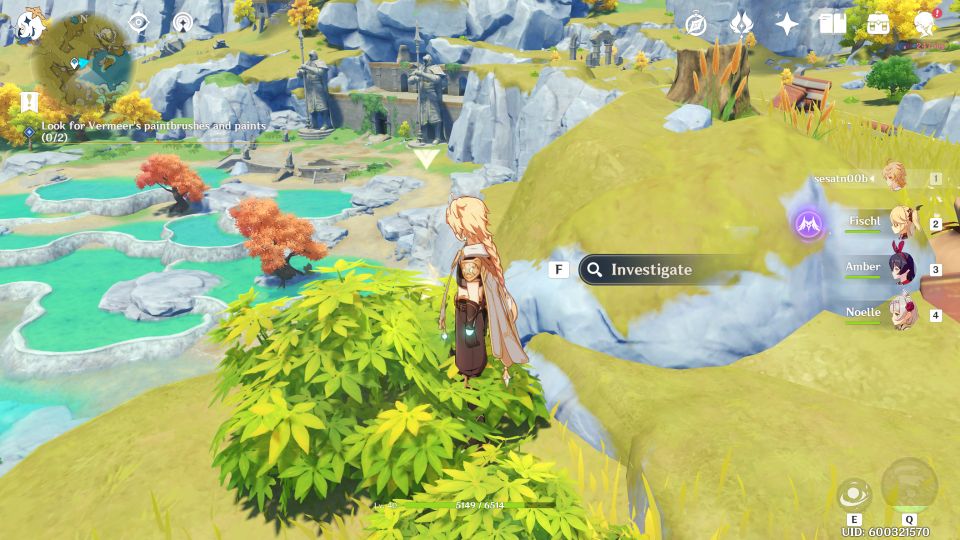 The second location is shown below, marked by the player location within the red circle.
It's located near the other waypoint.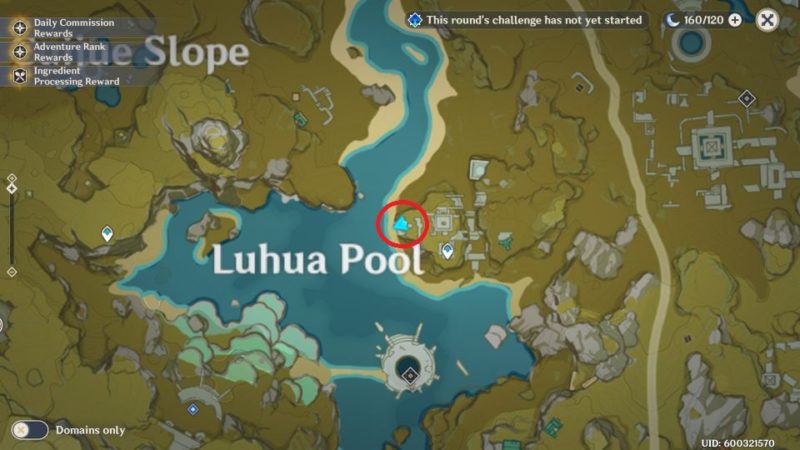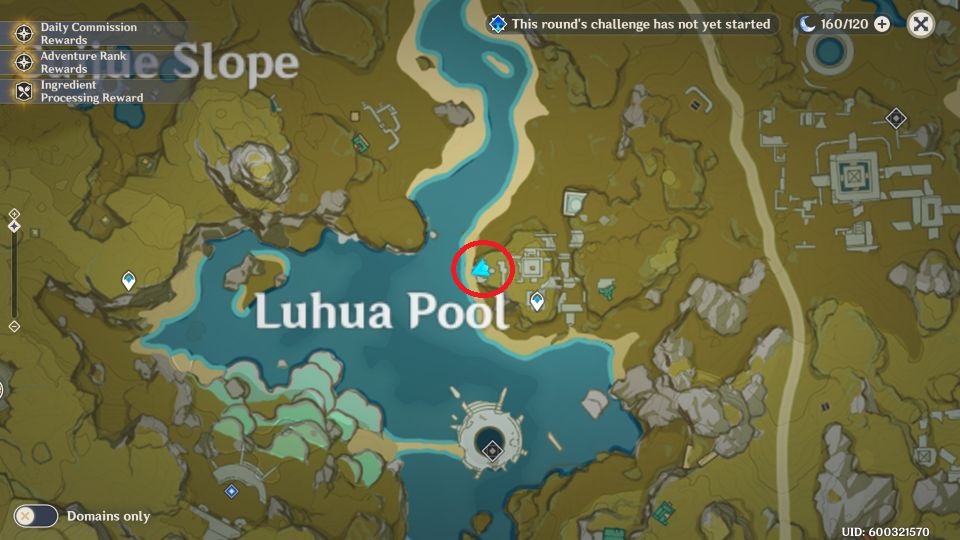 This time, it's on the other side of the pool, also on a high position.
Observe the view first and then investigate to get the tools.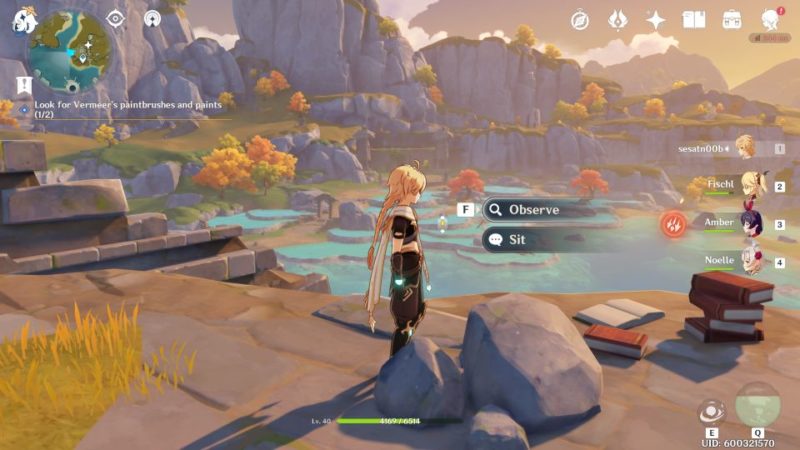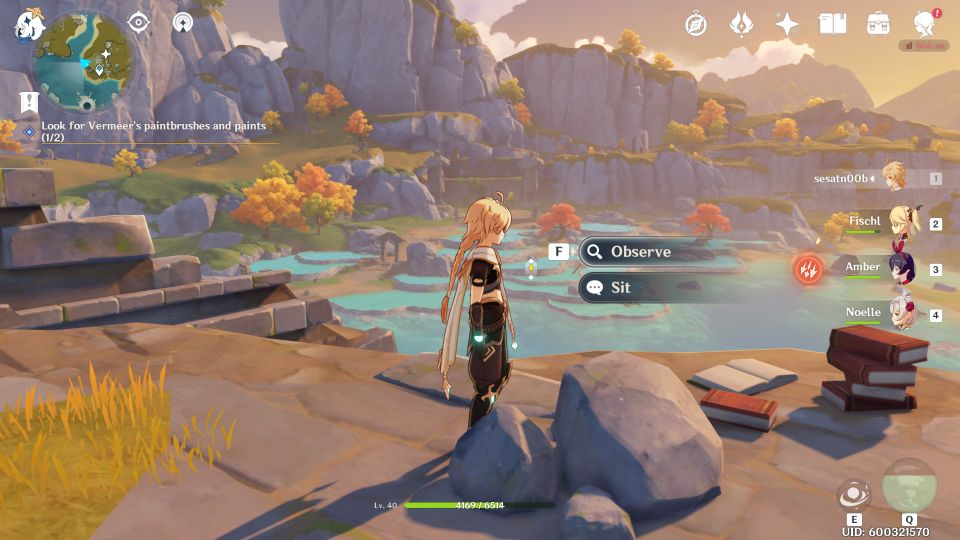 Return to Vermeer to pass the tools.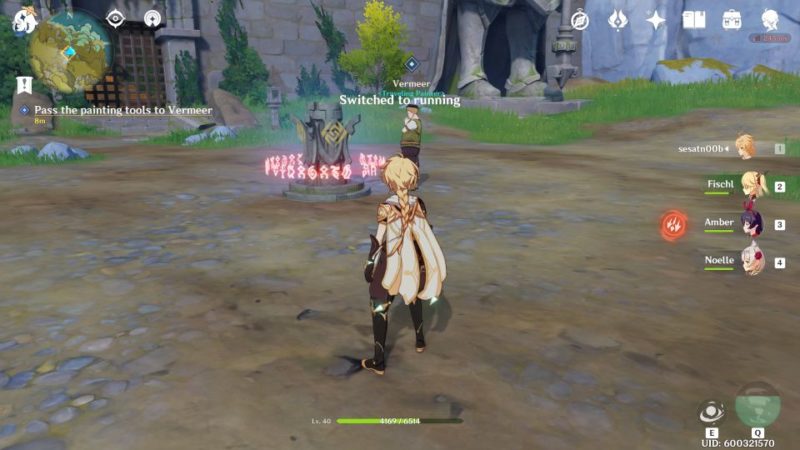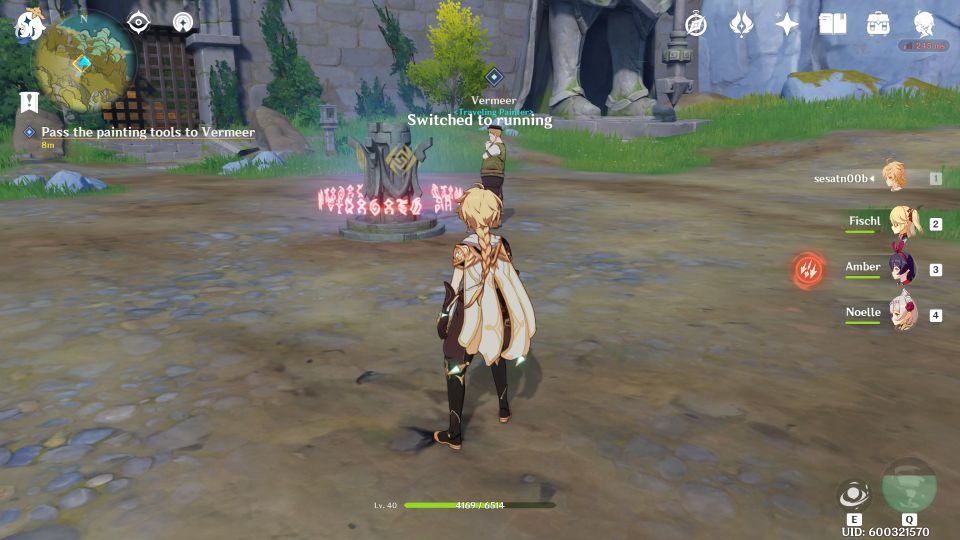 Find a strange rock
He will ask you to find another strange rock. The rock is inside the pool itself, marked by the elemental sign.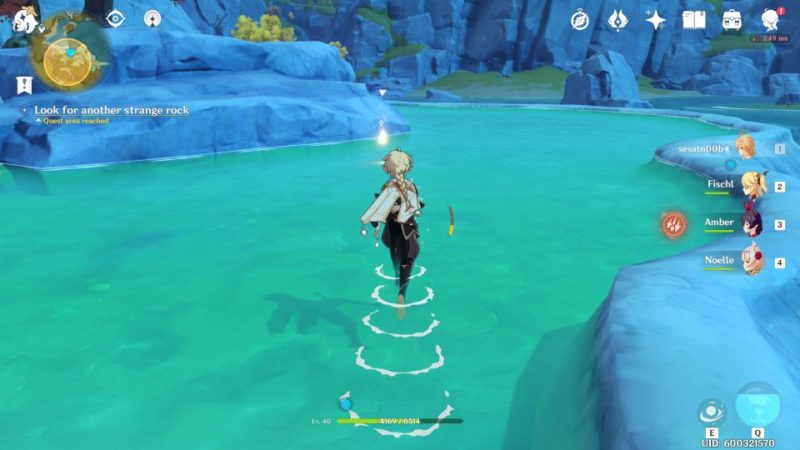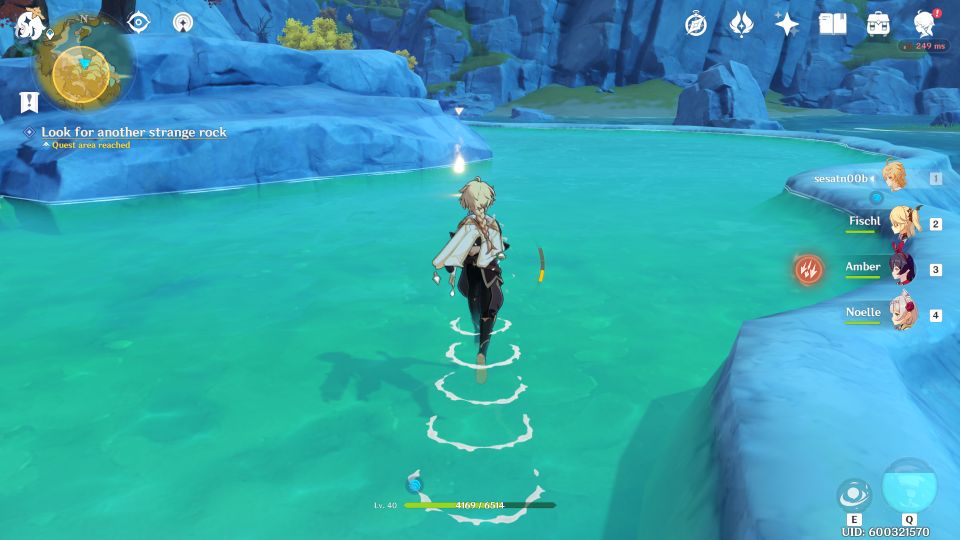 Place the rocks
You will now have two rocks.
Climb on each of the big statues and place one rock each on its head. They will then light up.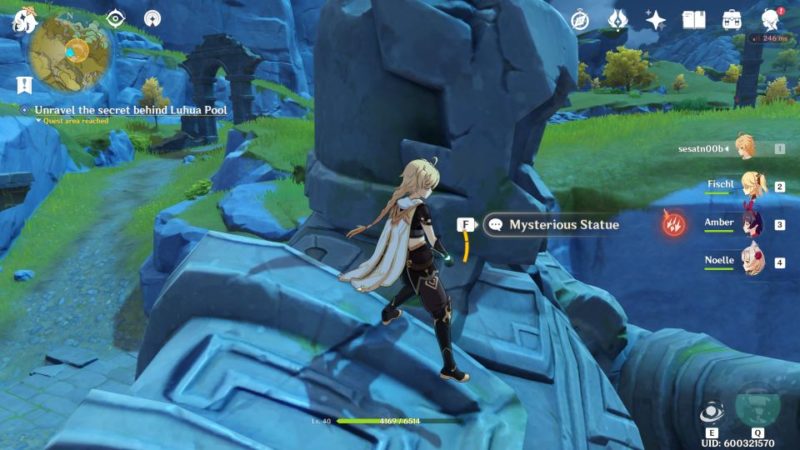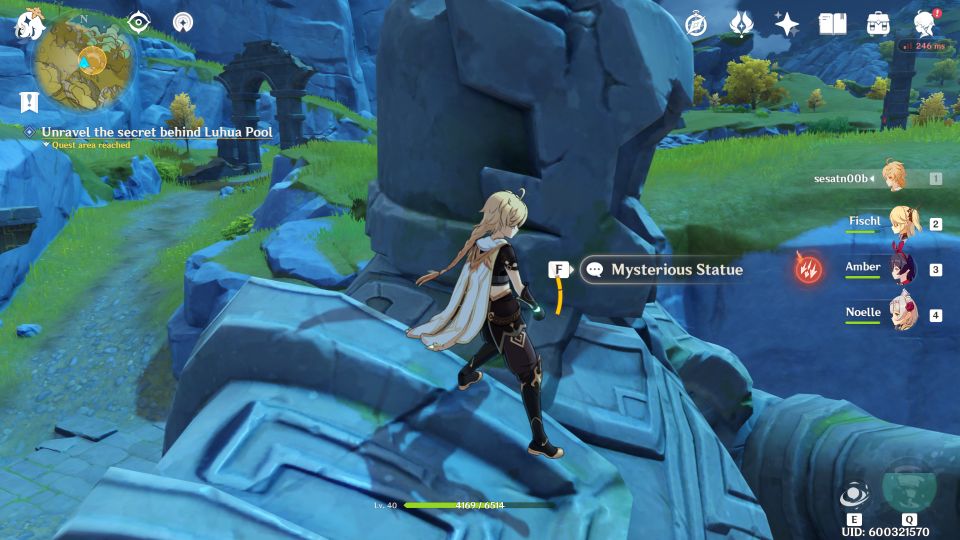 The Geo monument will be unlocked.
Unravel the secret behind Luhua Pool
Next, use a Geo character and use a Geo skill on the monument.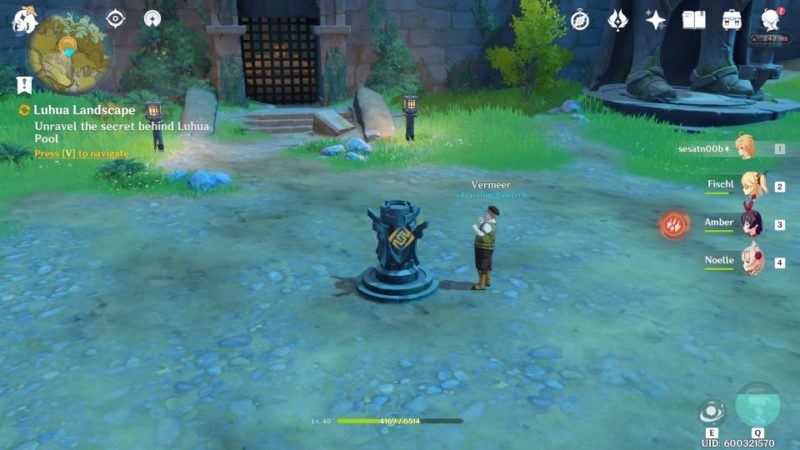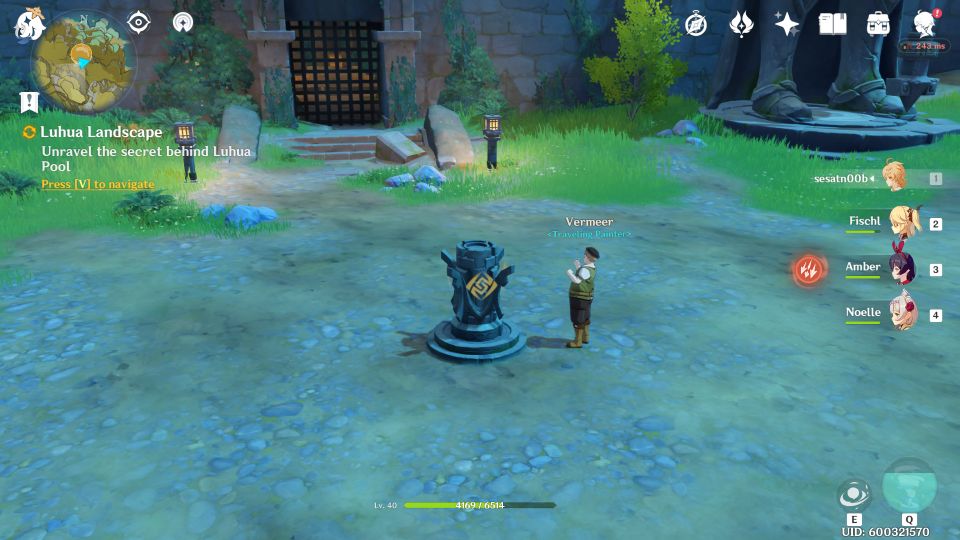 Three Abyss Mages will spawn (electro, hydro and pyro).
You have to defeat all three within 1 minute 30 seconds.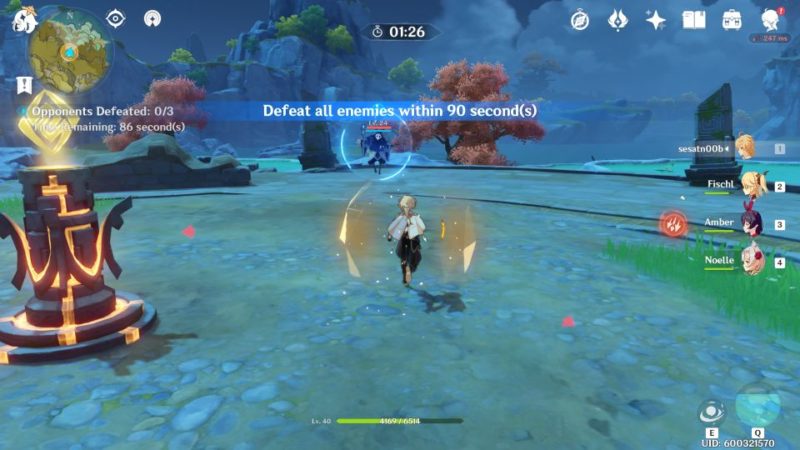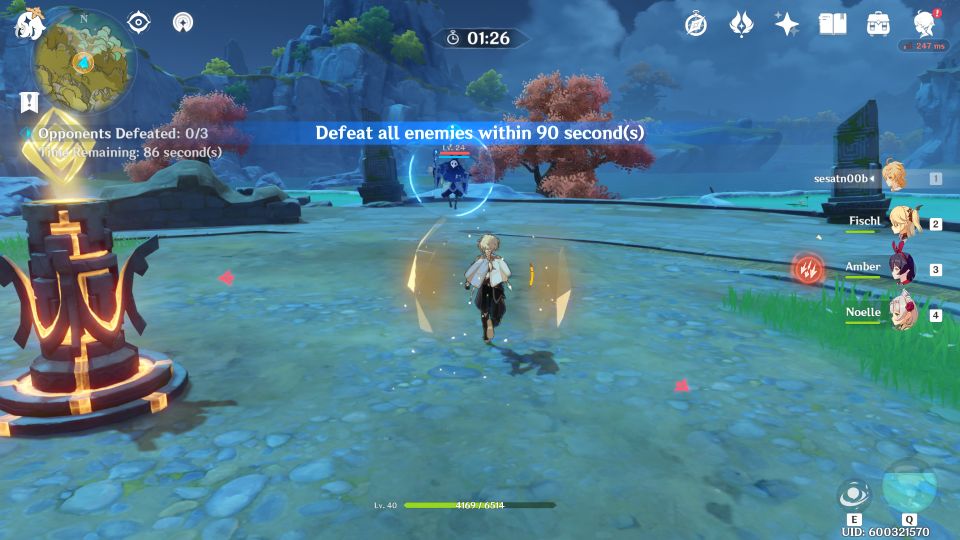 After completing the challenge, the door to the ruins will open.
Search the ruins
Inside, there are two spiders guarding treasure chests. Kill them both.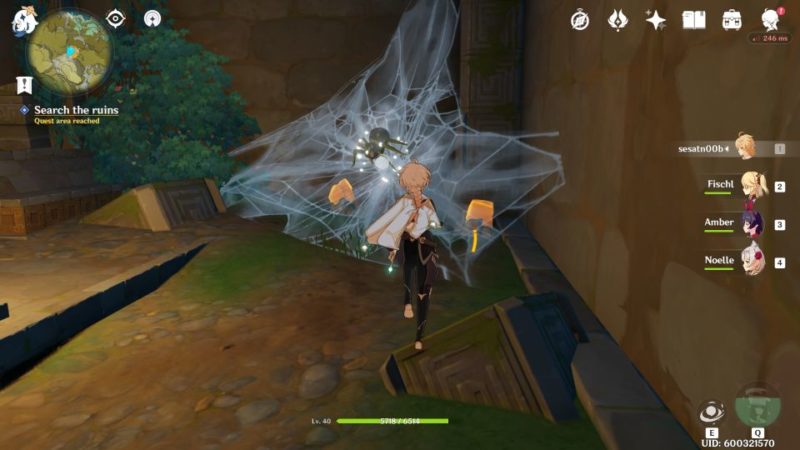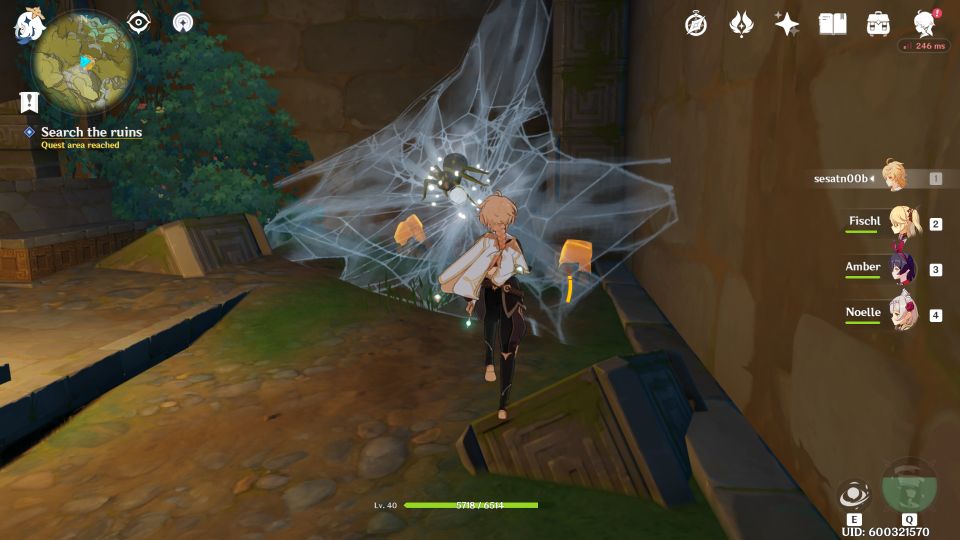 In the middle, you will also find a Luxurious Chest that should give you a 4-star item at least.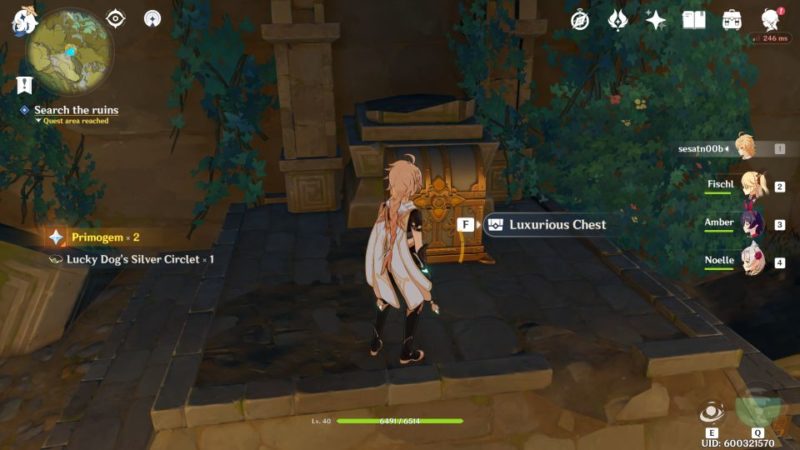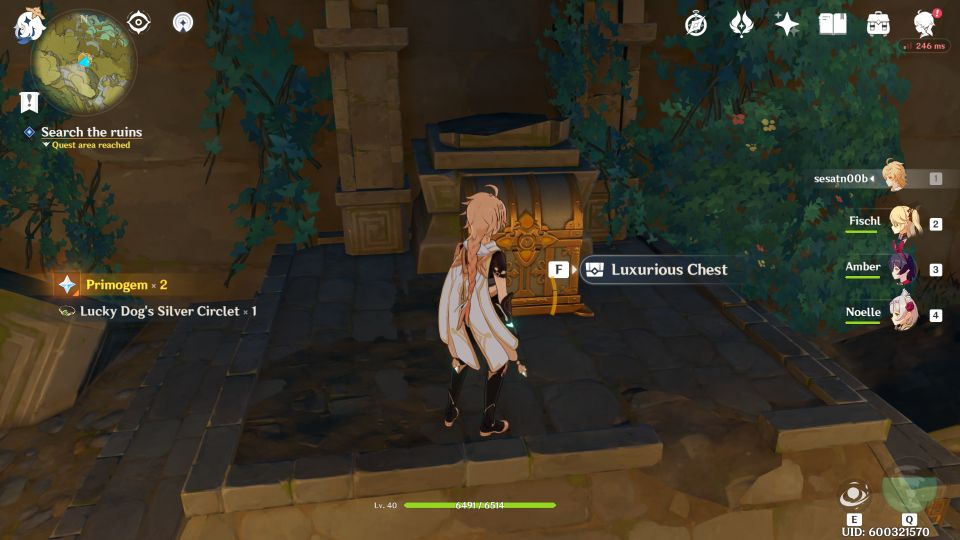 ---
Related articles:
Genshin Impact: How To Find Electro Cicin Mage (Location)
Genshin Impact: In The Aftermath Quest Walkthrough