Electro Cicin Mages are higher level mobs belonging to the Fatui group in Genshin Impact.
As the name suggests, it is electro based and it summons electro bats mid-fight.
Here's how you can find an Electro Cicin Mage (location) in Genshin Impact.
Open the journal
Use your journal and go under 'Bosses'.
You will find Fatui Electro Cicin Mage in the list of names. Click on navigate to get a location.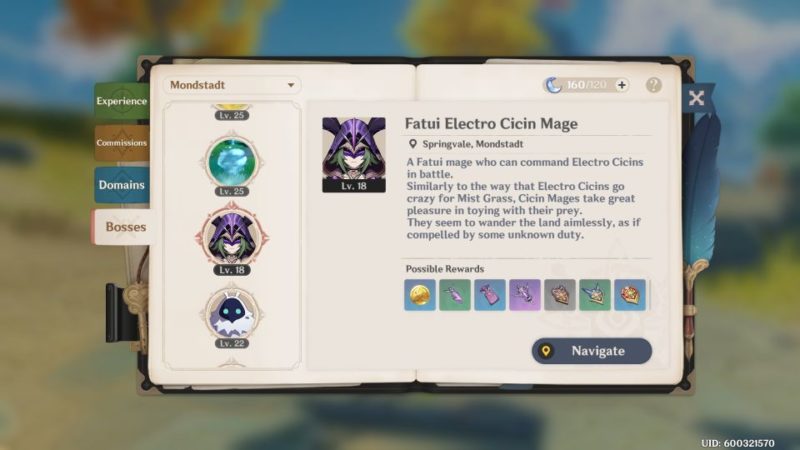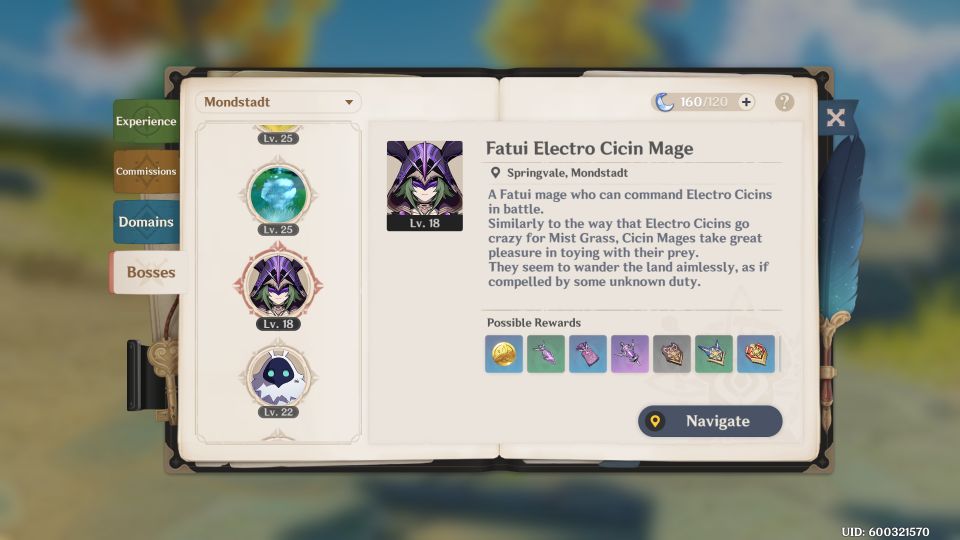 Location of Electro Cicin Mage
One of the locations given by the game is Springvale. It's right in the middle of Springvale as shown in the map below.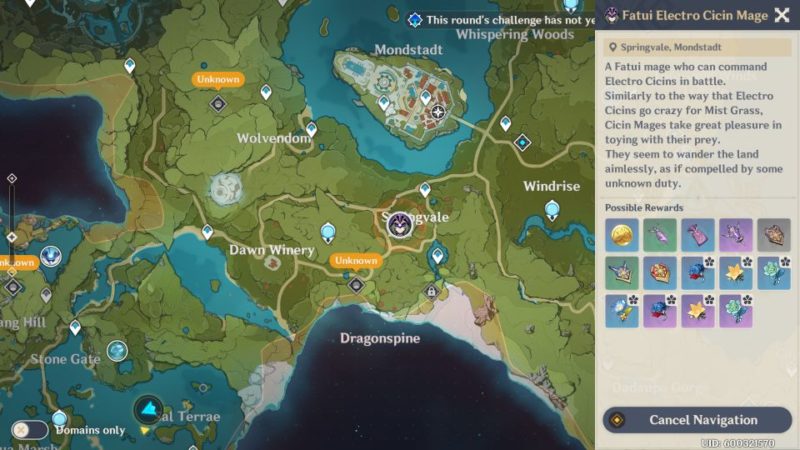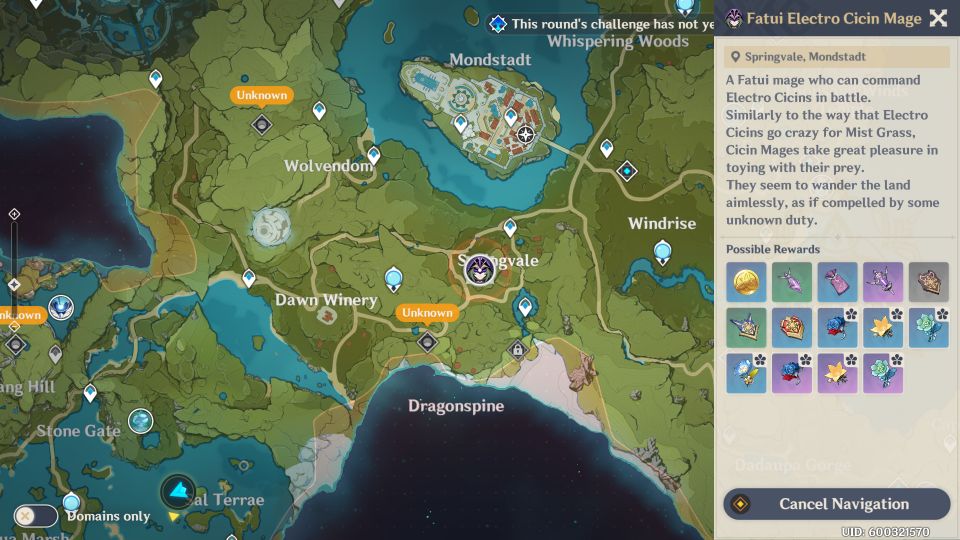 Once you're there, you will encounter just one Mage but she summons electro bats during the fight.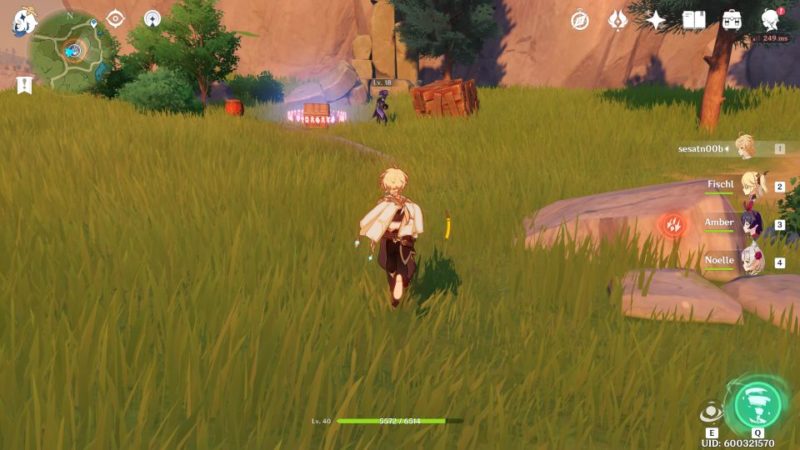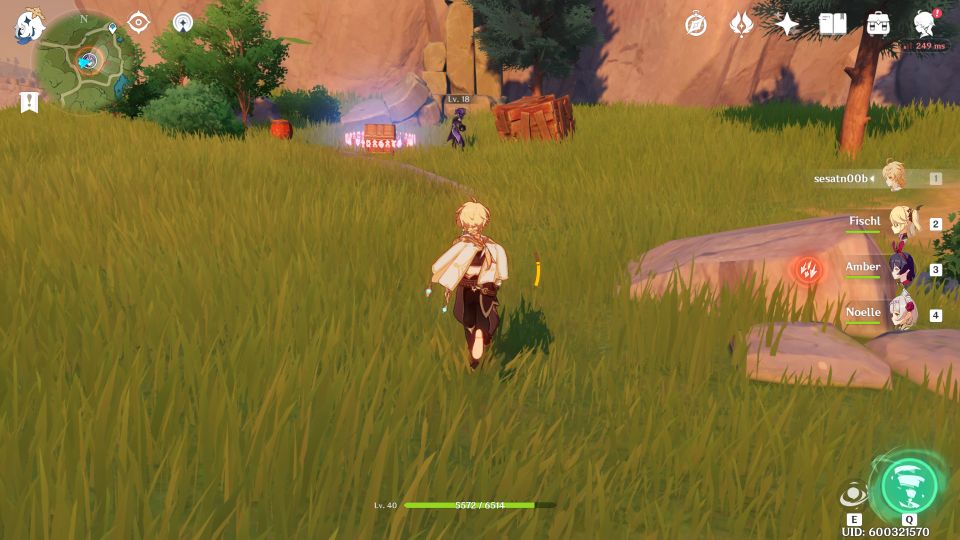 ---
Related articles:
Genshin Impact: In The Aftermath Quest Walkthrough