Spiral Abyss is a domain that will be unlocked as you reach Adventure Rank 20 in Genshin Impact.
However, it's located on Musk Reef, an island far from the mainland.
Here's how you can reach Spiral Abyss in Genshin Impact.
It's located on the east side of the map, east of Cape Oath.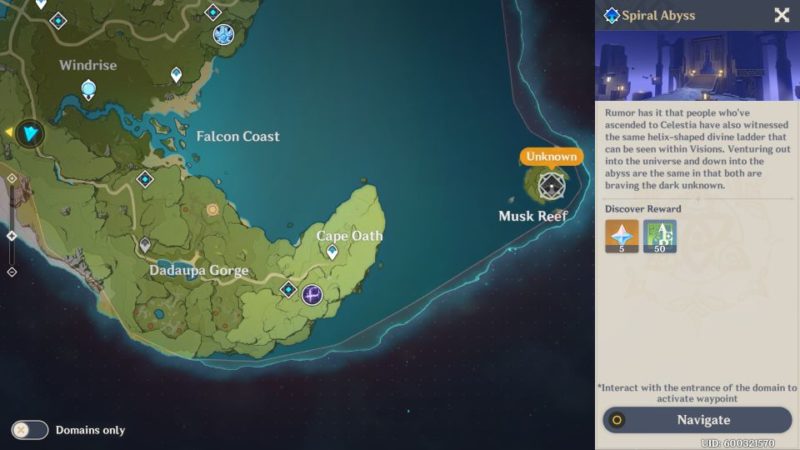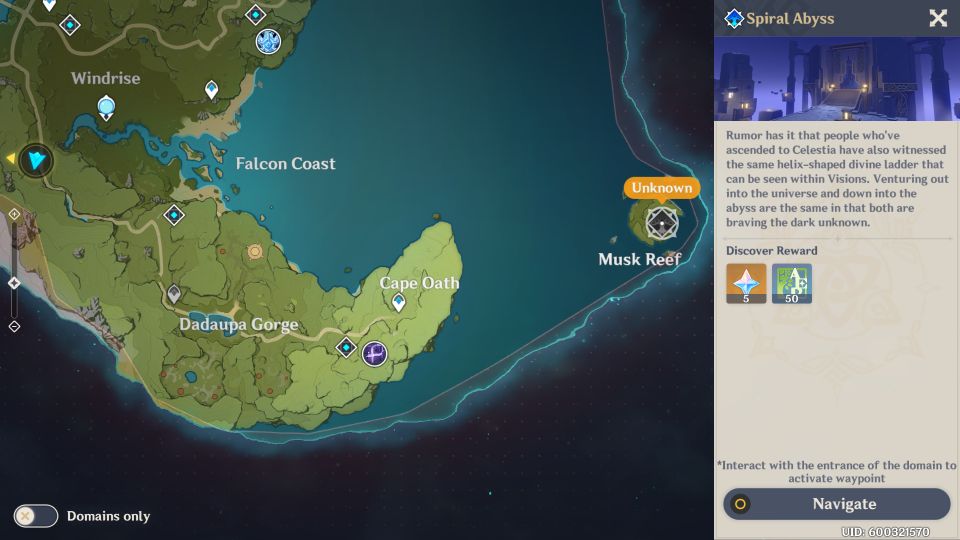 How to get to Spiral Abyss
The direct but less practical way is to just glide all the way to Spiral Abyss. I tried it myself and almost made it but lacked a little stamina.
With a high stamina, it shouldn't be an issue but it takes too long. The other way is to use the purple color portal on Cape Oath.
If you're at Cape Oath, you should see a purple orb portal in the sky.
Unlock the wind current
To get into the portal, you have to unlock the wind current.
In the middle of Cape Oath, you should see three monuments surrounding a circle. To activate the monument, you have to find the blue wisps.
There are three blue wisps in the area.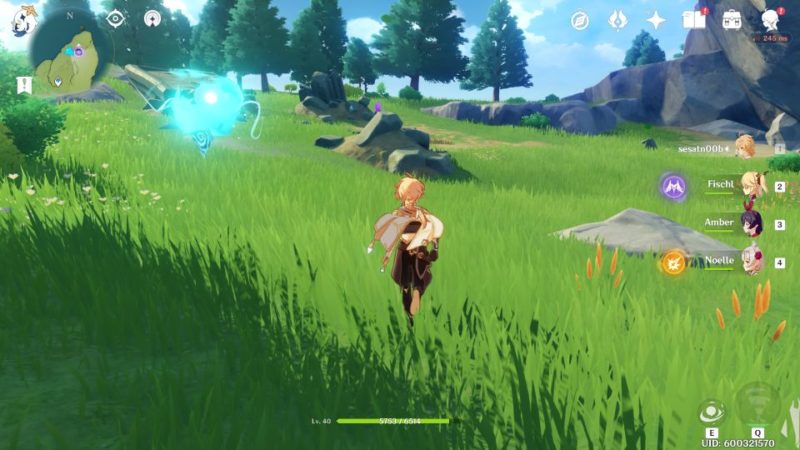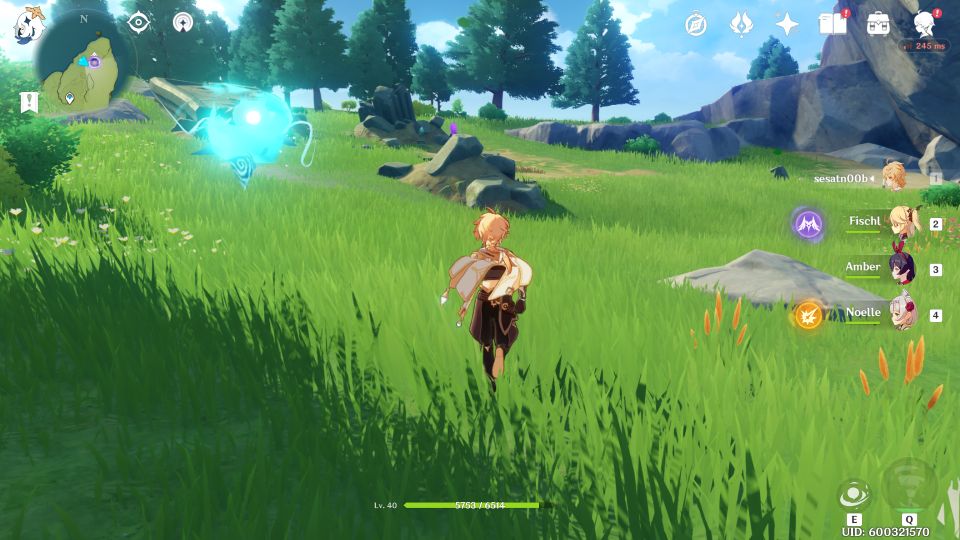 Follow each wisp until they enter and activate each monument.
Once all three monuments are activated, the circle in the middle generates wind current.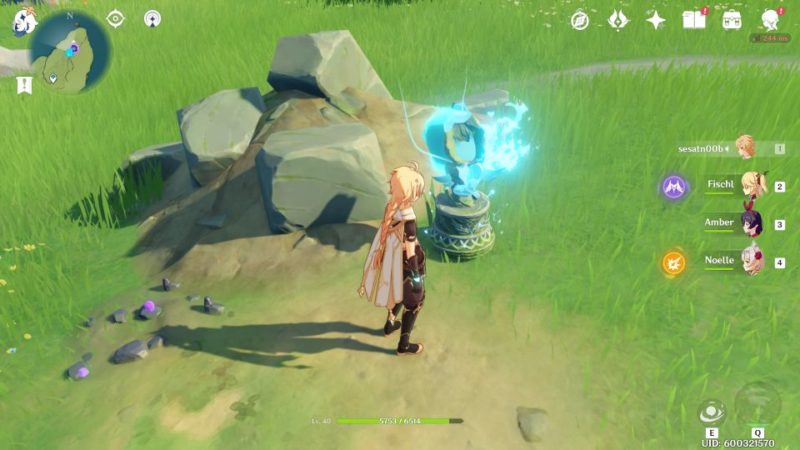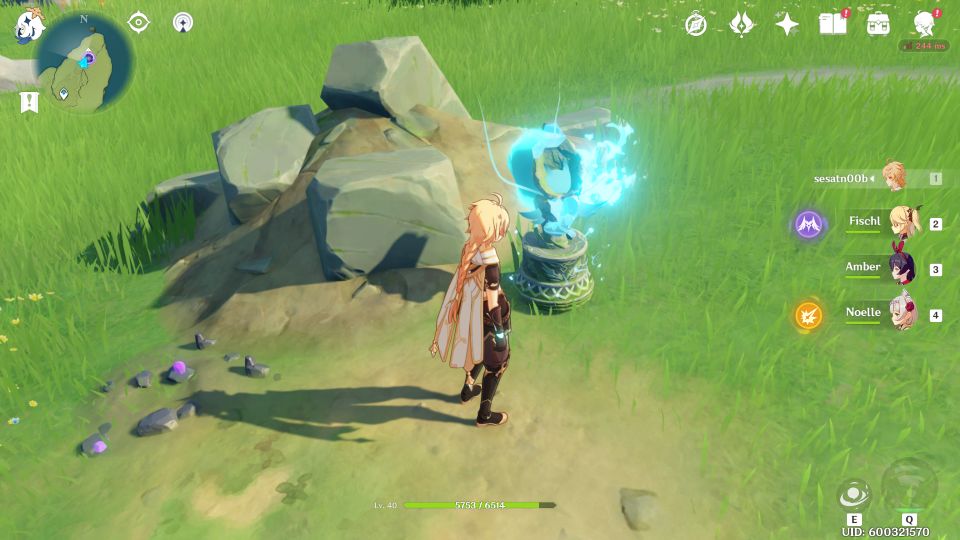 Use the wind current to go all the way up.
After activating the wind current, you can also access the treasure chest blocked by the wind barrier.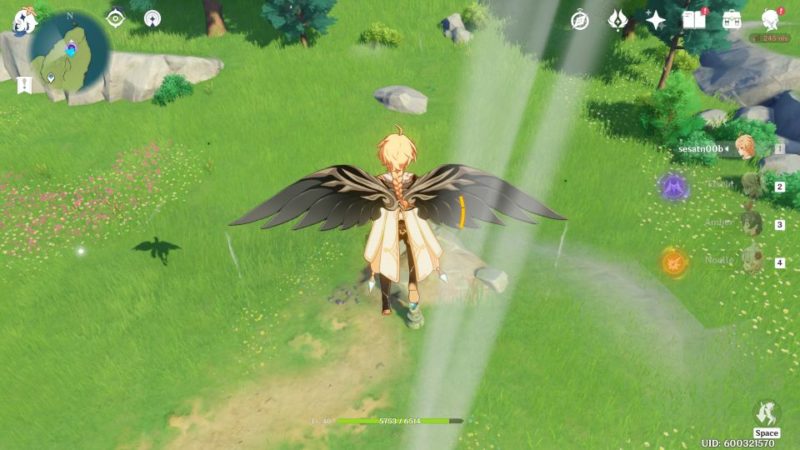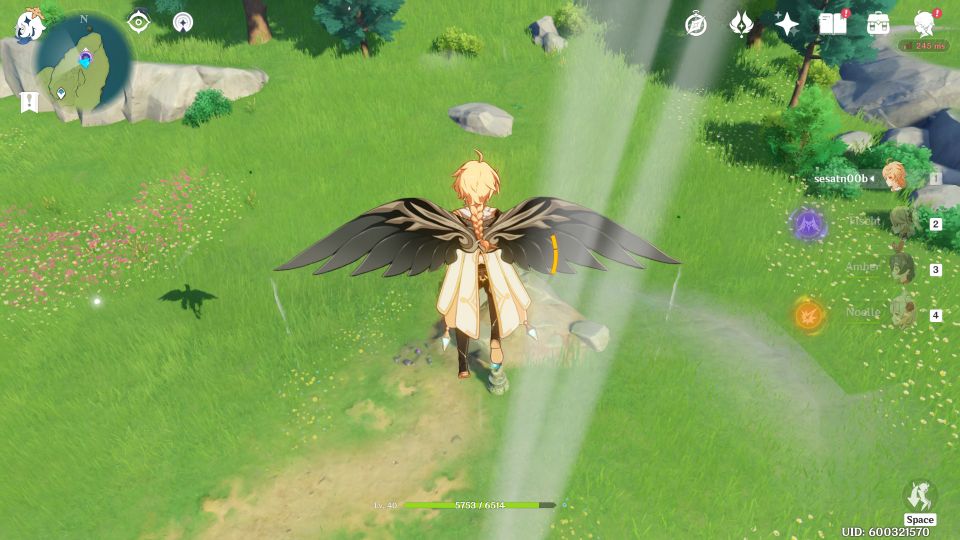 Get to the portal
Using the wind current, glide towards the portal and enter it.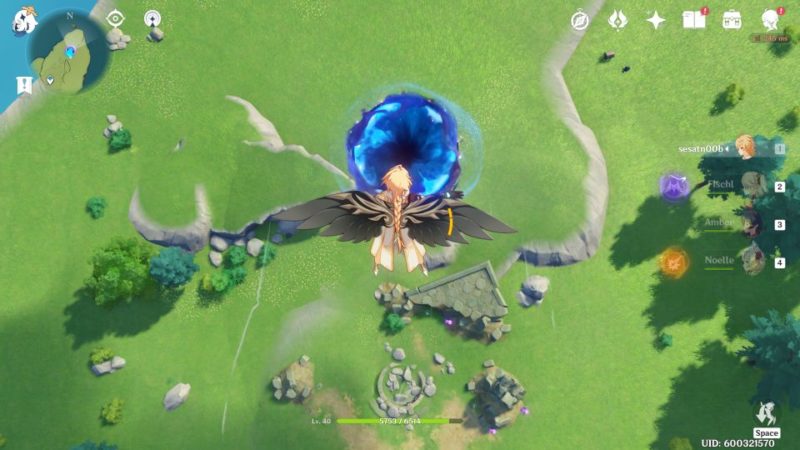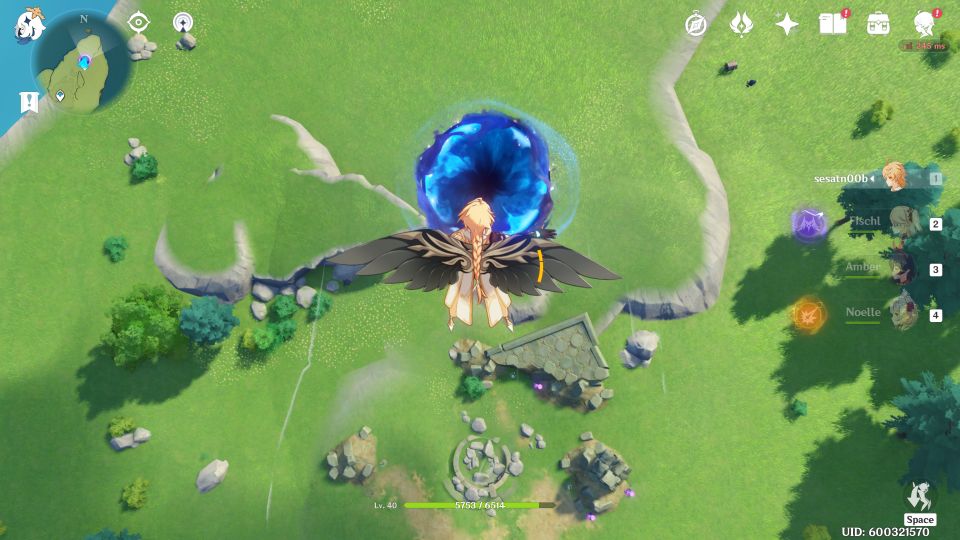 You will then appear on Musk Reef.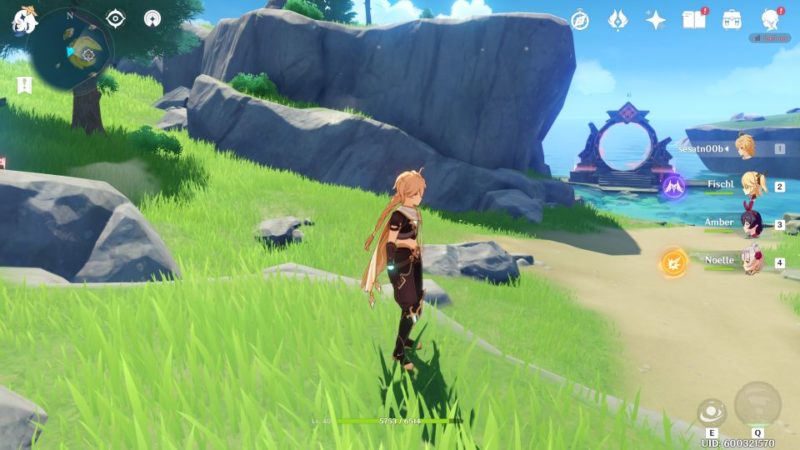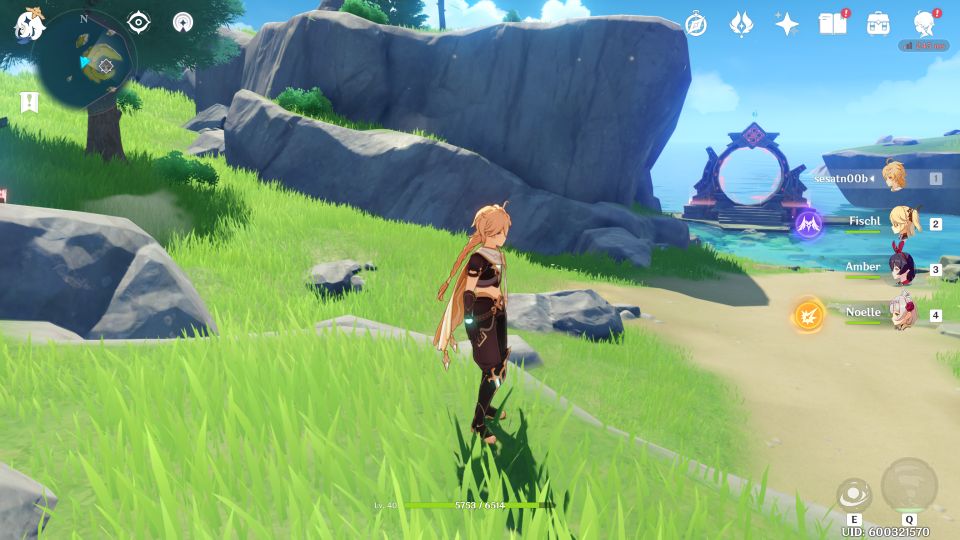 Go towards the Spiral Abyss portal to activate the domain.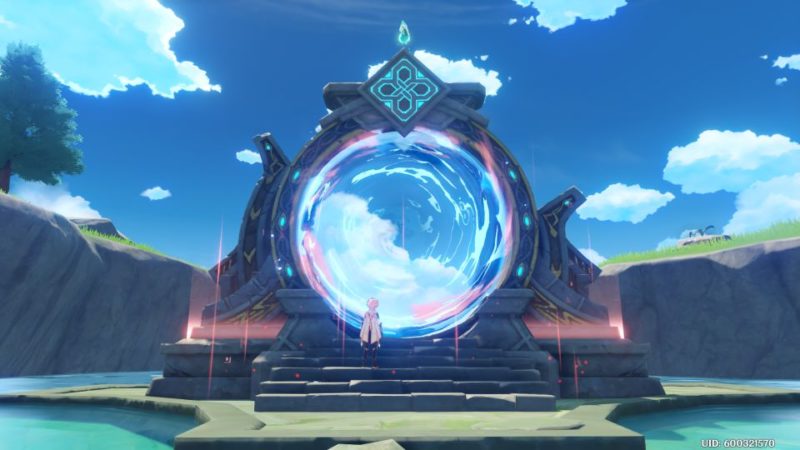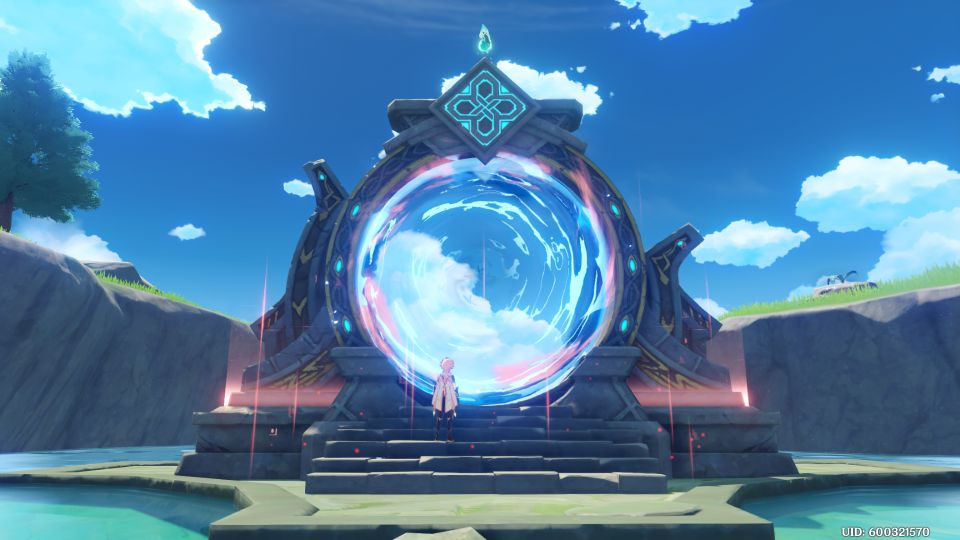 ---
Related articles:
Genshin Impact: Darknight Hero's Alibi Walkthrough