Fuego at Troika Sky Dining is one of the restaurants you can check out in Kuala Lumpur.
They typically serve South American food and features a good view of the city including the Petronas Twin Towers (but it's half blocked by Four Seasons Hotel).
If you're looking for a place to hangout with your friends and enjoy pretty decent food, you can try Fuego.
Here's a brief review of Fuego at Troika Sky Dining.
Review of Fuego
First of all, you may want to get a reservation there as it's usually pretty full and they come in two time slots, i.e. either the 6.30 pm or the 8.30 pm timeslot.
We took the latter and once you step in the restaurant, you'll be greeted with a view of the city. You can see the Twin Towers and the KL Tower in the distance.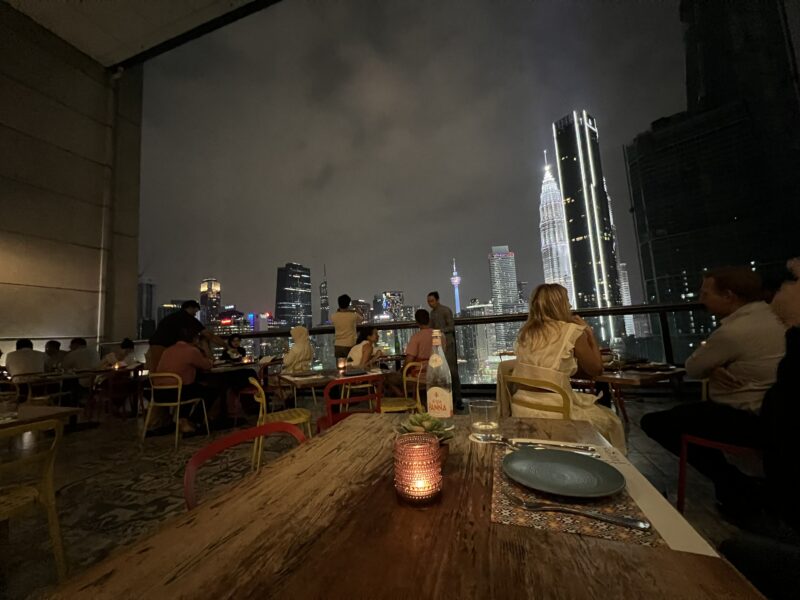 We're not seasoned cocktail enjoyers, so we won't be able to judge the drinks but the bartender was pretty confident in the quality of their cocktails.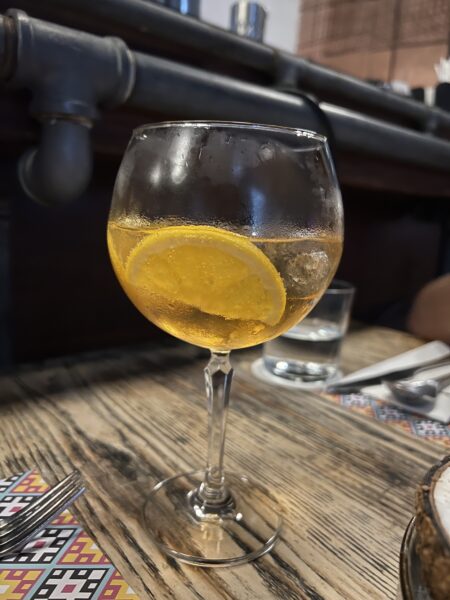 For the food, it's divided into appetizers, Little Plates and Mains (difference in portion as well).
One of the must try dishes in Fuego is their guacamole as they claim to have the best in town. They have a few versions but we ordered the most common one, i.e. Fuego Guacamole. It comes with chips that you can use to dip the guacamole. They were quite decent.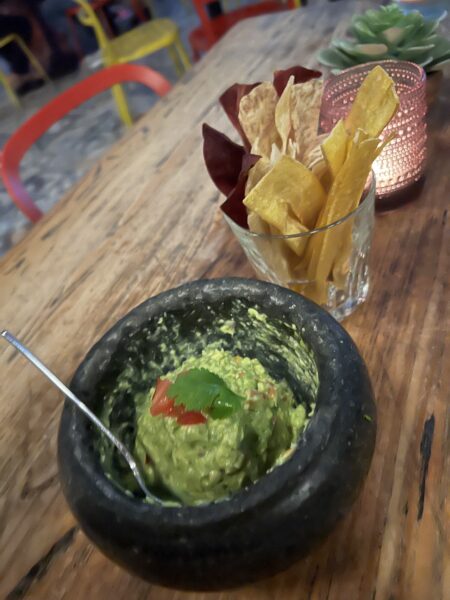 One of the more unique dishes at this venue is their Grilled Watermelon. This one's a miss for us as it's more of a love it or hate it dish.
It basically tasted like warm watermelons that was blowtorched and it wasn't for us.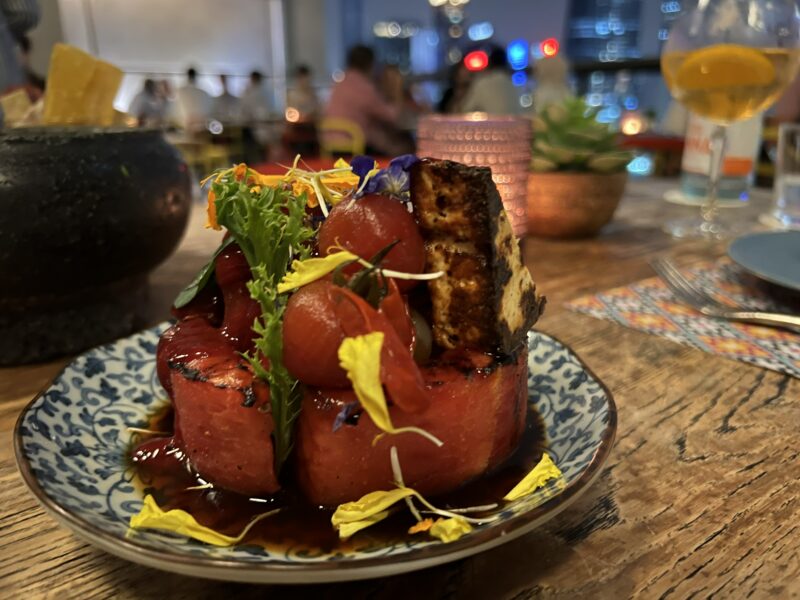 One of their other recommended dishes is their ceviche. Again, there are a few versions of ceviche so we ordered the Fuego Ceviche which is the basic version.
Ceviche is a fish-based dish that is marinated by citrus and other seasonings. You'll definitely taste the acidity of it on your first bite and depending on your taste, you may like it.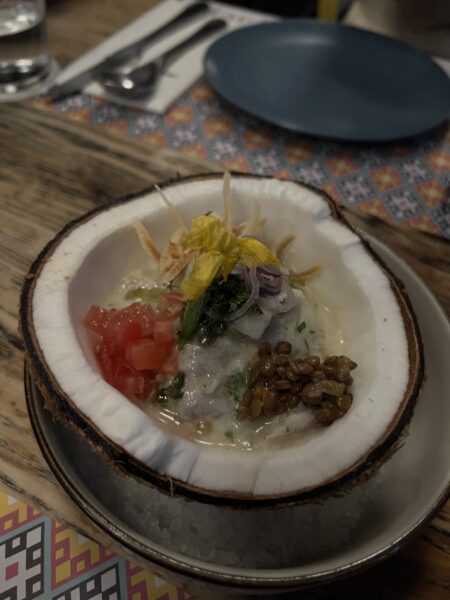 If you're only able to eat chicken, you can take their Mole Verde which is under their Small Plate section.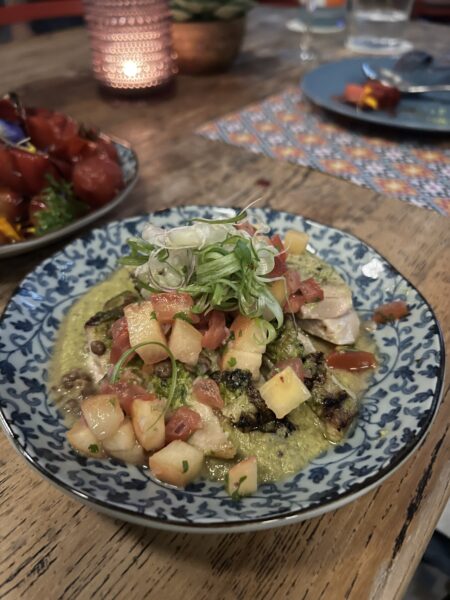 One of my favorite Little Plates' dishes of the night was their Beef Croquettes.
It comes in a few cubes of croquettes that has a thin and crispy outer layer with soft mushy potato and beef inside. It's a good combination of crisp and tenderness.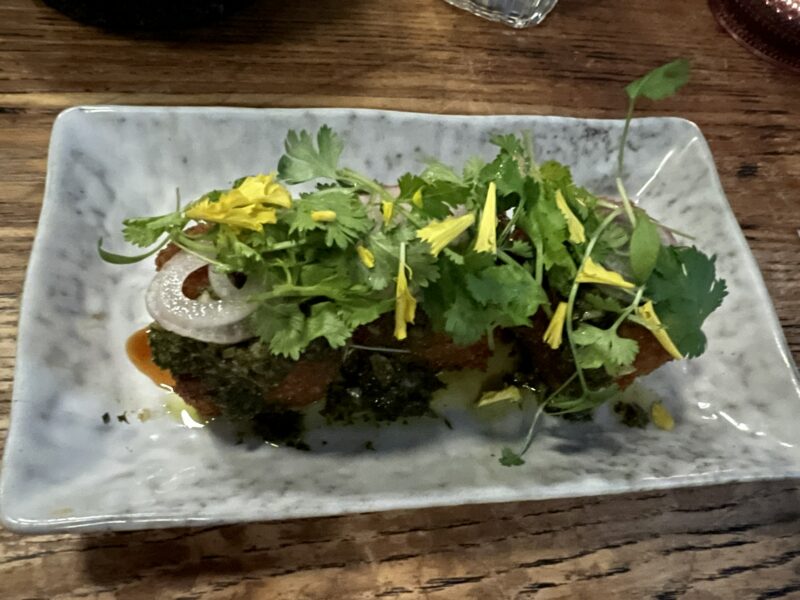 As for the mains, we ordered the Angus Beef Back Ribs. This dish took quite a long time before it was served but it was quite delicious. The meat was tender as expected.
We also ordered a spinach hash brown dish on the side and it came in a big portion. Together with the sour cream, it worked really well.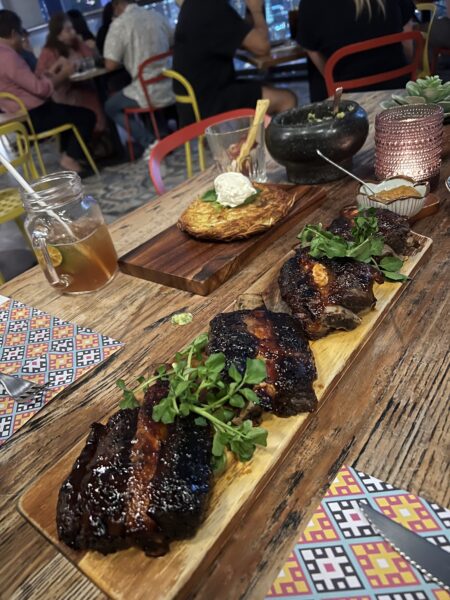 For dessert, we only ordered the Fuego Churros as we were already full but the Churros was hot and crispy, and was further complimented by the Salted Caramel Espuma (foam / froth).
The Churros is definitely one of the must-try dishes here.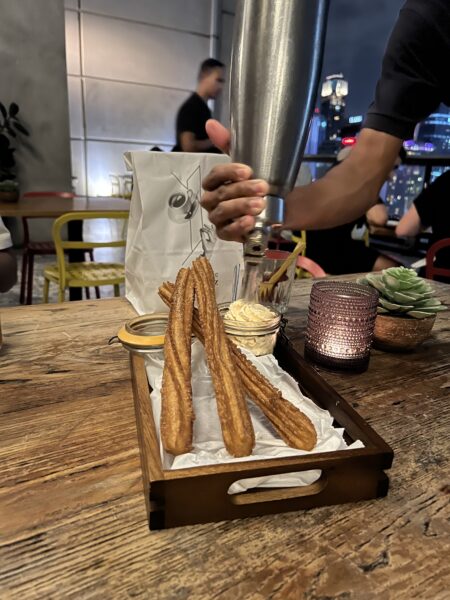 ---
Related articles:
Chops Grille (Quantum of the Seas) Review – Great Specialty Restaurant