Chops Grille is a specialty restaurant located on Quantum of the Seas by Royal Caribbean.
Specialty restaurants are not included in your boarding fees and they're more premium. In short, they supposedly serve better quality food.
Here's a brief review of Chops Grille on Quantum of the Seas (from Singapore to Phuket).
Overview of Chops Grille
On this particular ship, the restaurant is located on Deck 5. It's just beside Schooner Bar.
Most or all of the specialty restaurants are located on Deck 5, like Wonderland, Izumi and Jamie's Italian.
The setting in general is really cozy but it lacks a good view. It's right beside the emergency boats at the side of the ship.
The theme of the restaurant is American steak house.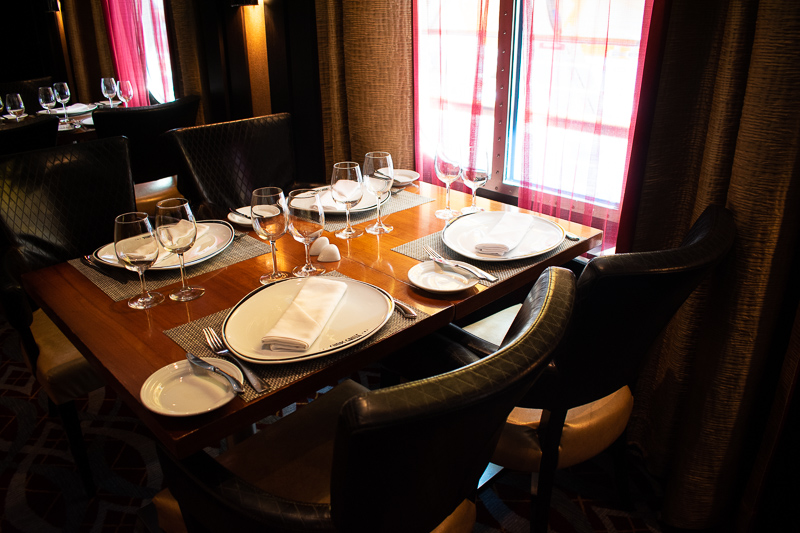 Food at Chops Grille
Like most sit-down restaurants, you will be served bread before you even get your appetizers.
The bread here is really high quality and the butter is equally good.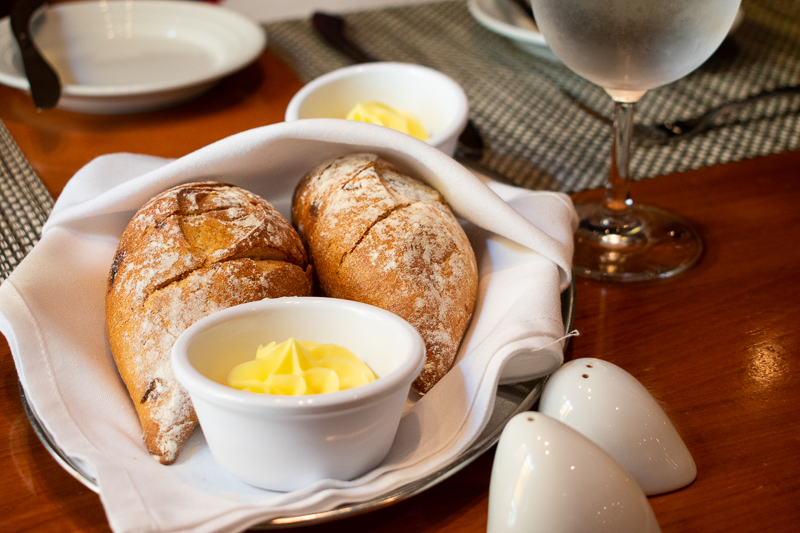 For starters, you have a choice of pork, salad, prawns and a couple other options.
The best starter here is probably the pork. It's super tender and melts in your mouth.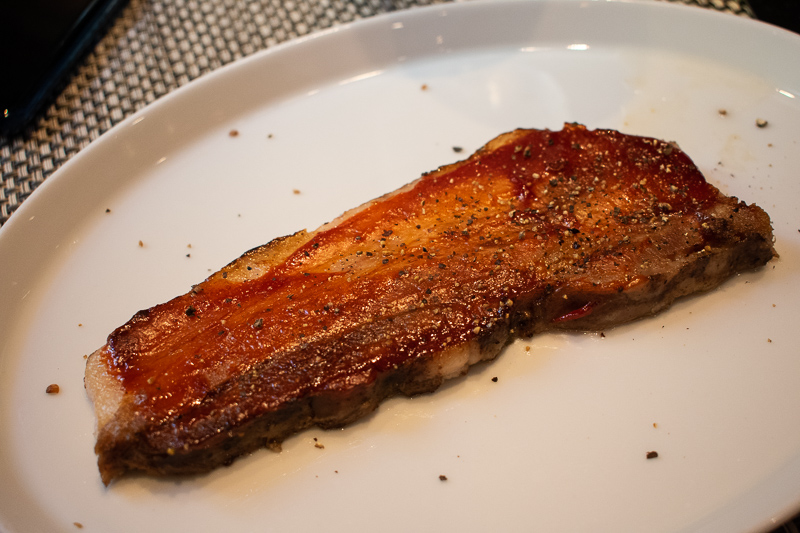 You can also order the cocktail shrimp.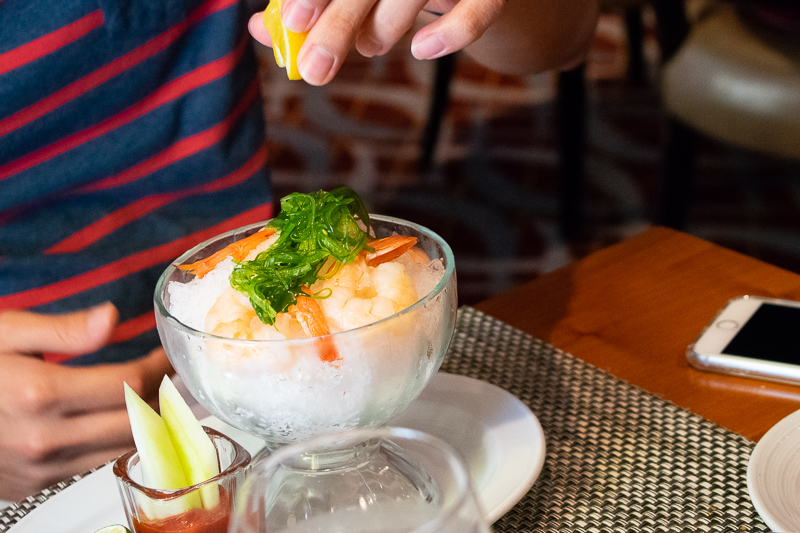 Apart from the starters, you also have a choice of soup. There are a few to choose from, but our favorites were the lobster bisque and the mushroom soup.
The bisque has small bits of lobster in it.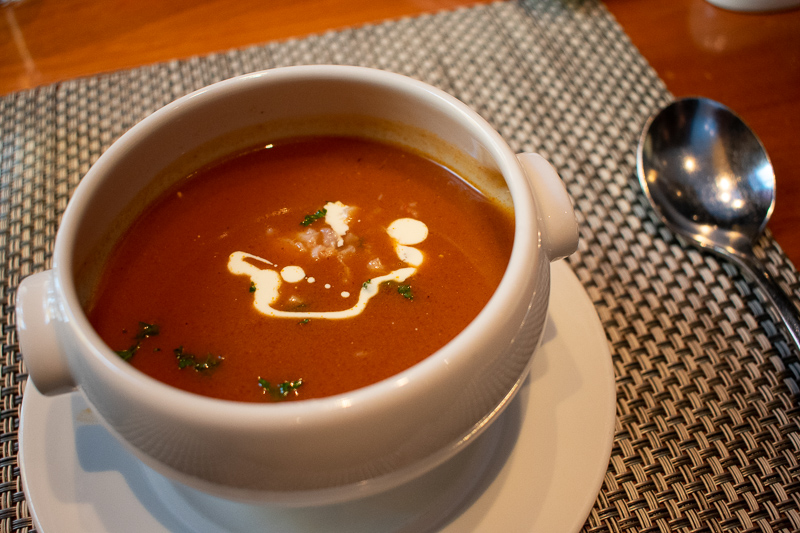 The mushroom soup is also great and probably has truffle in it.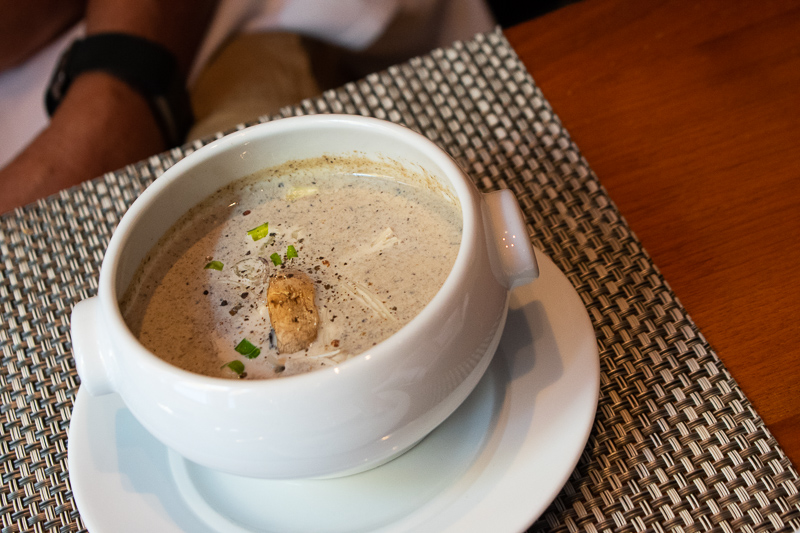 For the main course, it's mostly meat (but you have a choice of fish). This one below is the New York Strip which is a long and thick slab of beef.
It's cooked pretty well. You have to choose how cooked you want it to be (e.g. medium, rare, medium rare and well done).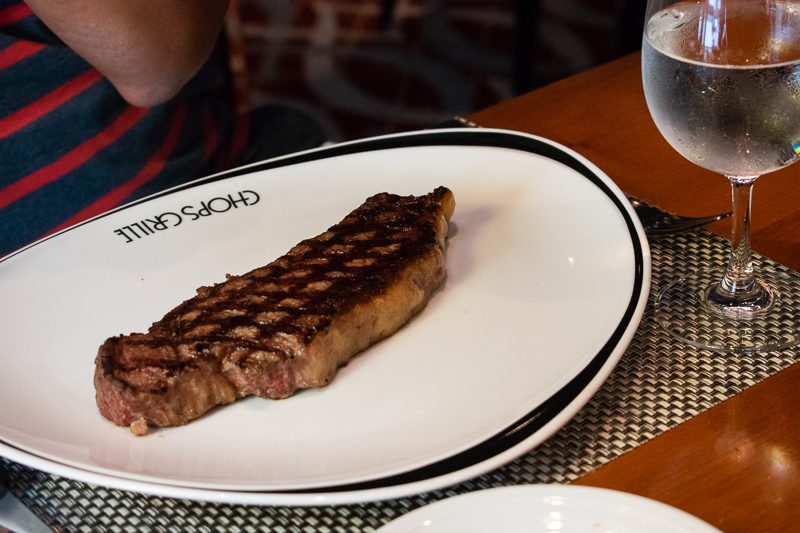 This one here is the filet mignon which is 9 oz.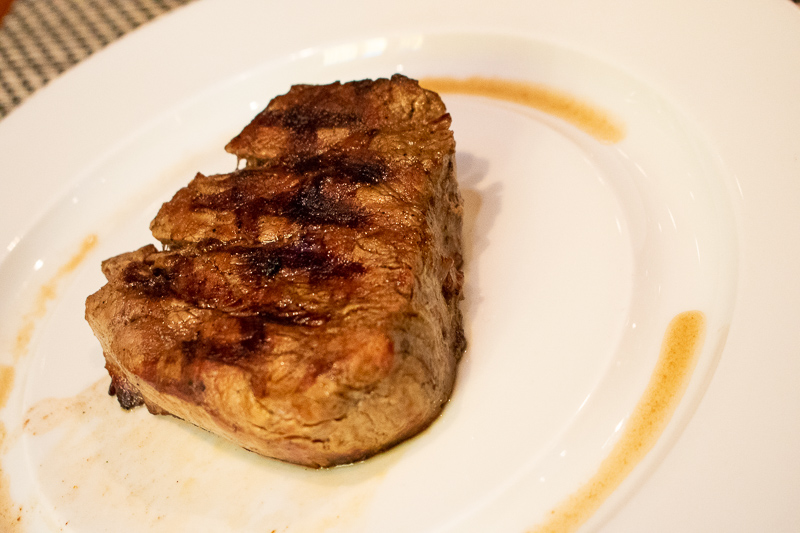 If you don't like beef, you can try their lamb too, but the beef is better.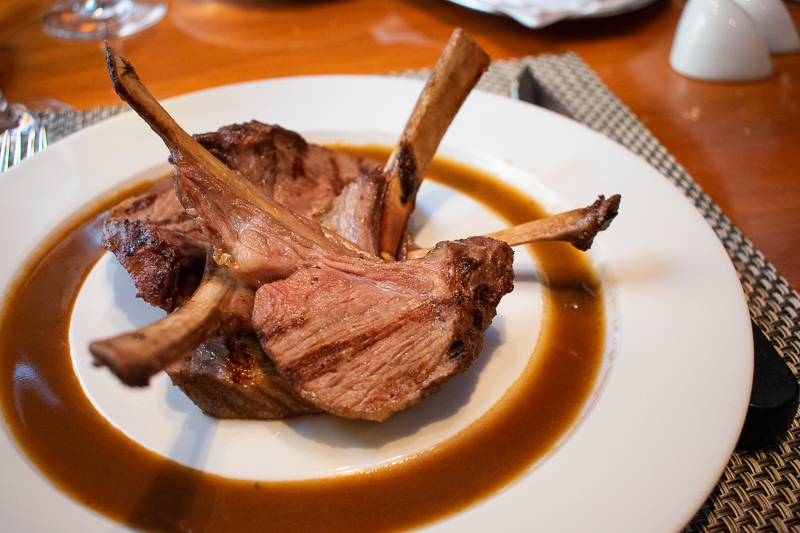 If you're thinking that the plates are all pretty bare, not to worry, as you can order as many sides as you need.
You have asparagus, truffle fries, spinach, mashed potatoes, mac and cheese and so on. If you run out of sides, you can ask for more.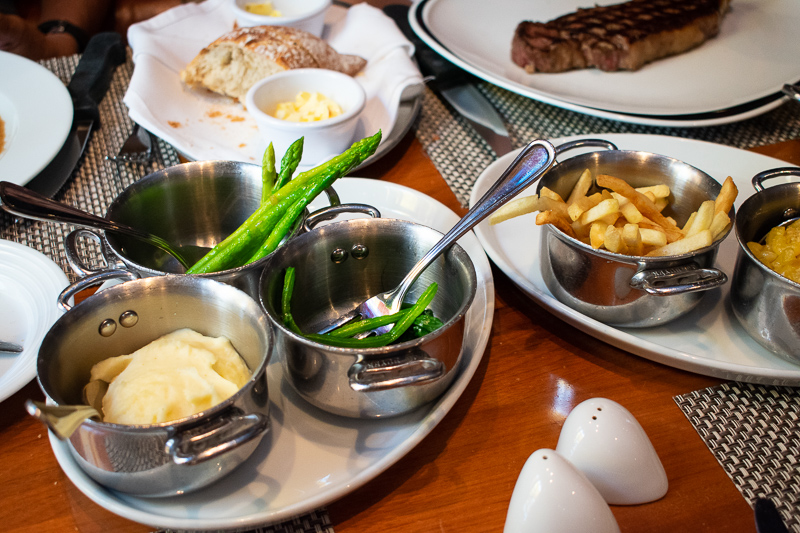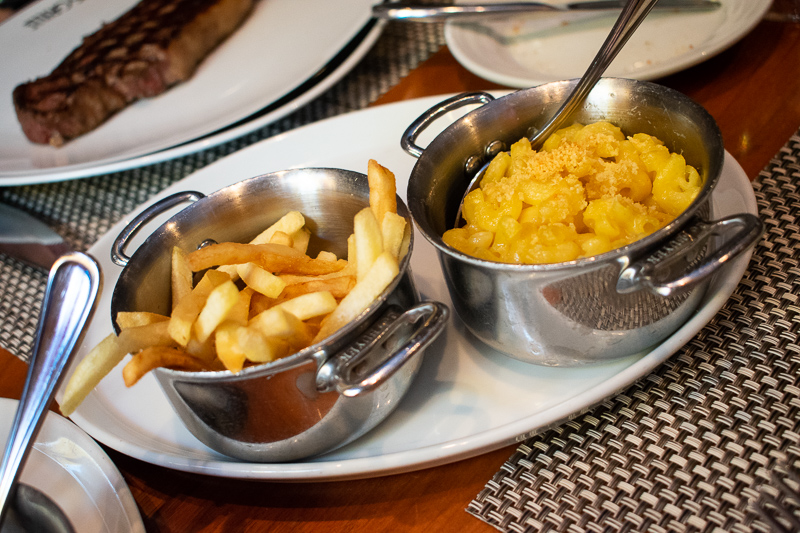 Lastly, we had some great desserts. The quality of dessert here (and the presentation) is pretty good.
This one below is the chocolate mud pie. It came with berries and ice cream. The surface is crispy and the inside is moist.
No better combination than that.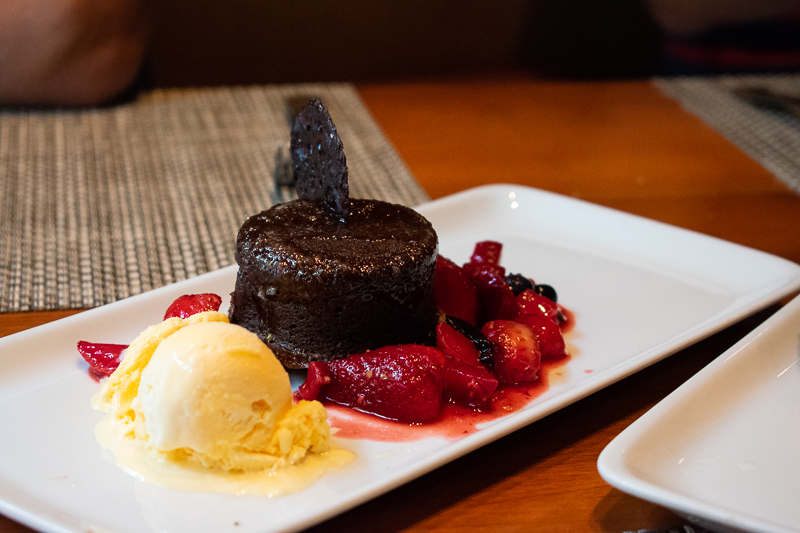 You can also order the apple tart which is also pretty good.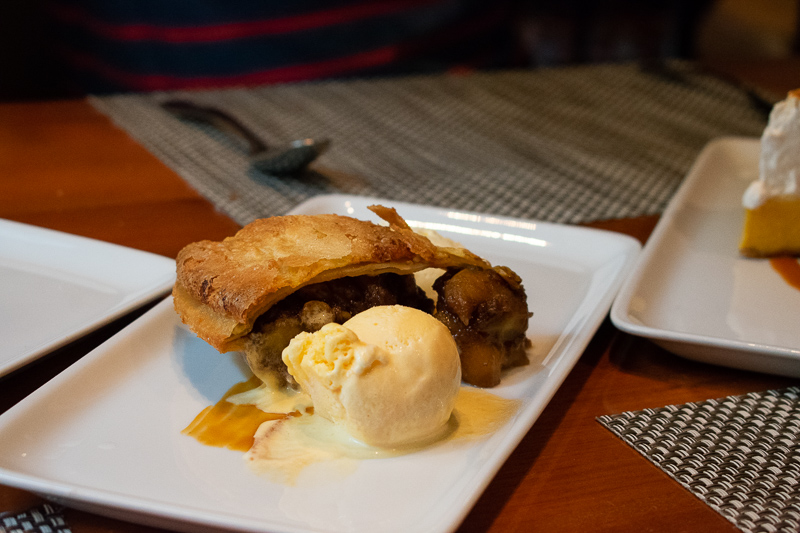 Last but not least, the one below is a key lime meringue dessert. It's not too sour and has a unique taste.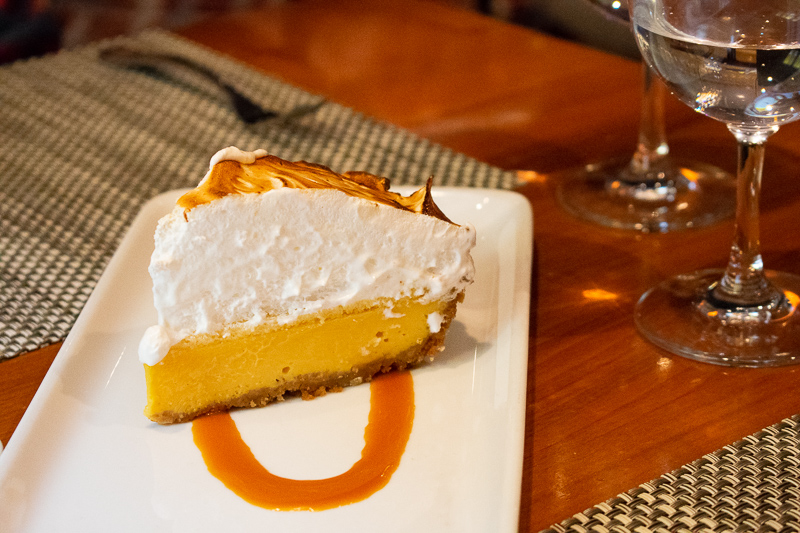 In a nutshell
To sum it up, Chops Grille is a great experience if you wish to try a specialty restaurant on-board Quantum of the Seas.
You can get a discount for specialty restaurants on the first day of boarding.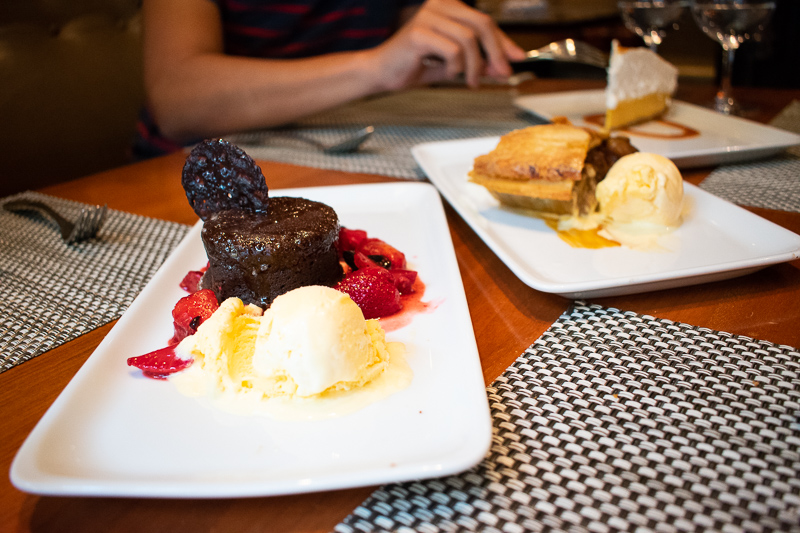 ---
Related articles:
Le Siam Review – Thai Restaurant In Jungceylon
Main Dining Room (The Grande) Review – Quantum of the Seas