For Great Justice is a side quest available in Lostwing of Final Fantasy XVI.
Your objective is to defeat the shadowy figures in Lostwing.
Here's a walkthrough of For Great Justice in FFXVI.
To begin the quest, speak with Quinten in Lostwing as marked in the map below.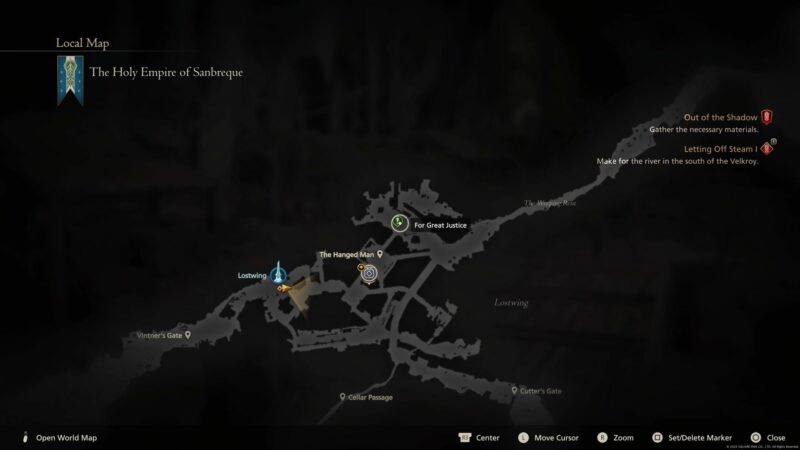 Talk to Quinten to start.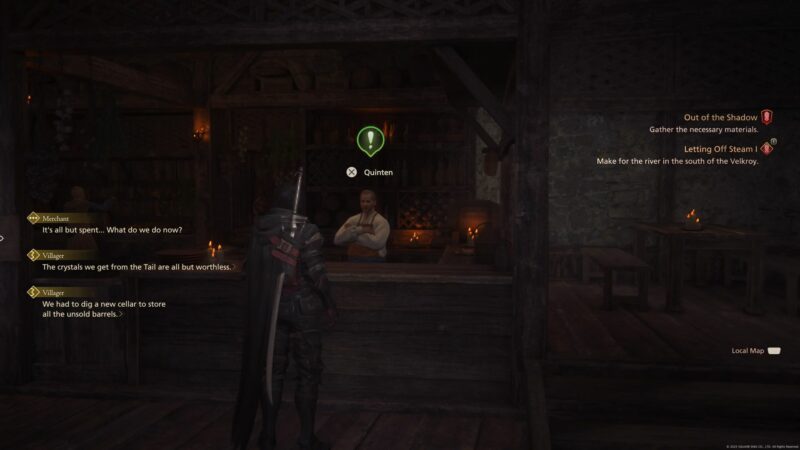 Speak with the residents of Lostwing
You will then see three spots where you can talk to residents of Lostwing to gather clues.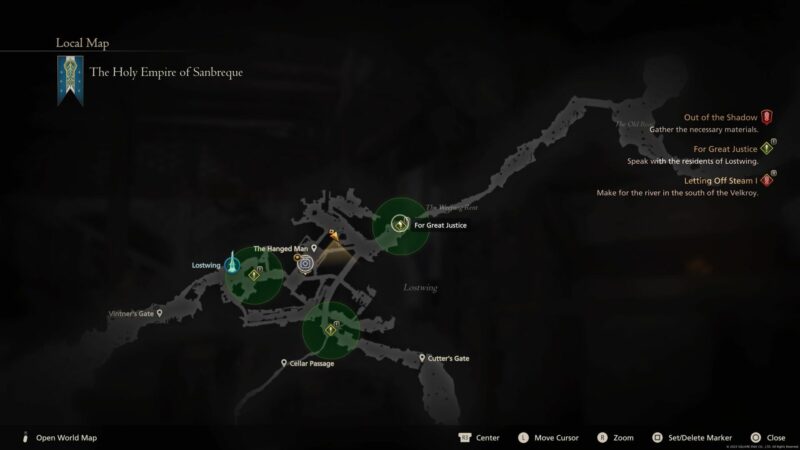 One of the NPCs will give a crucial hint for the next objective. It's the NPC near the gate if not mistaken (not the stallholder).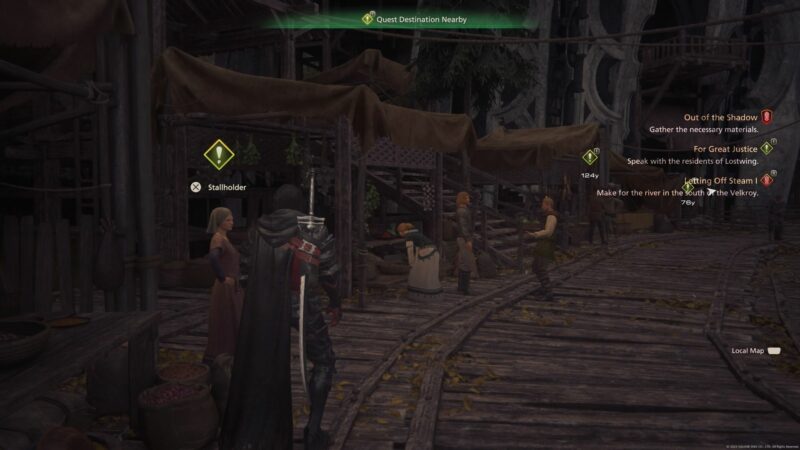 Look for the shadowy figures and defeat them
Next, head to Laubert's Pass as marked in the map below.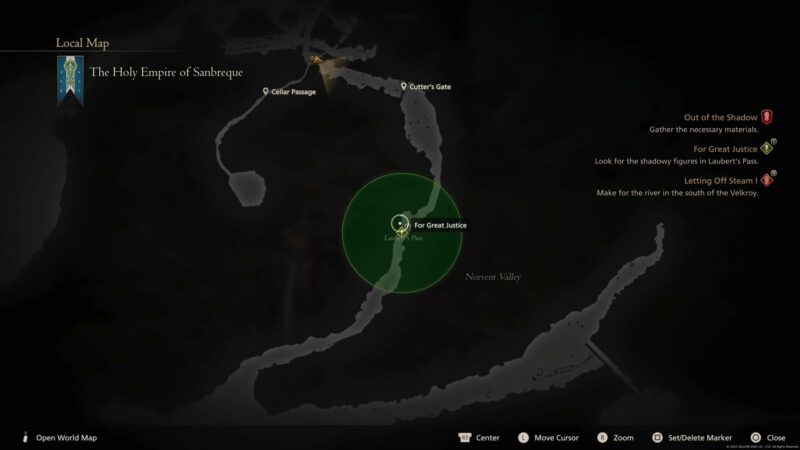 You'll see that the shadowy figures are Black Shields.
Slay them all.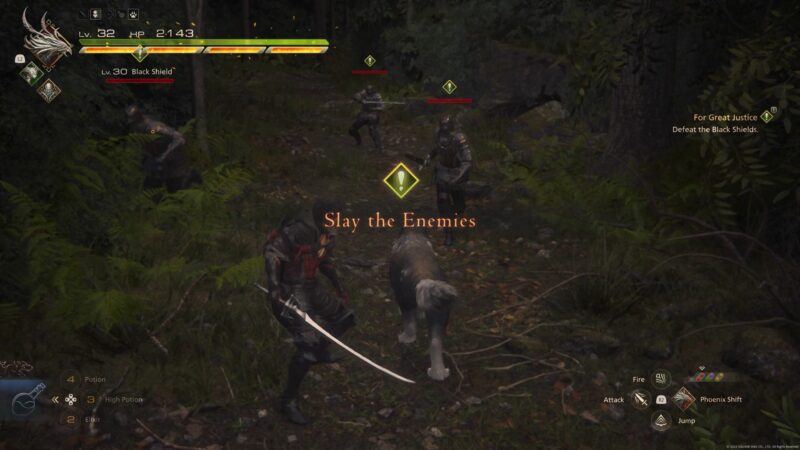 Return to Quinten
To complete the quest, return to Quinten.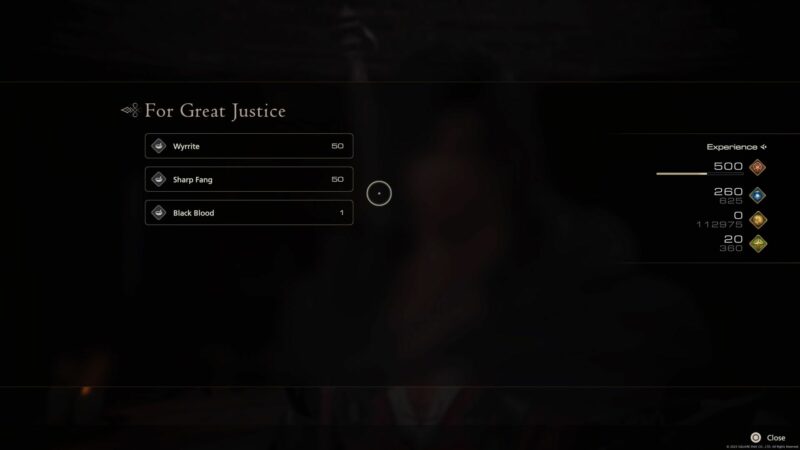 ---
Related articles:
Final Fantasy XVI: Capital Punishment Walkthrough & Guide