Three's Company is a side quest available in Final Fantasy 16.
Your objective is to help Uncle Byron organize a meeting with Havel and Quinten.
Here's a walkthrough and guide of Three's Company in FF16.
To begin the quest, talk to Byron at the hideaway.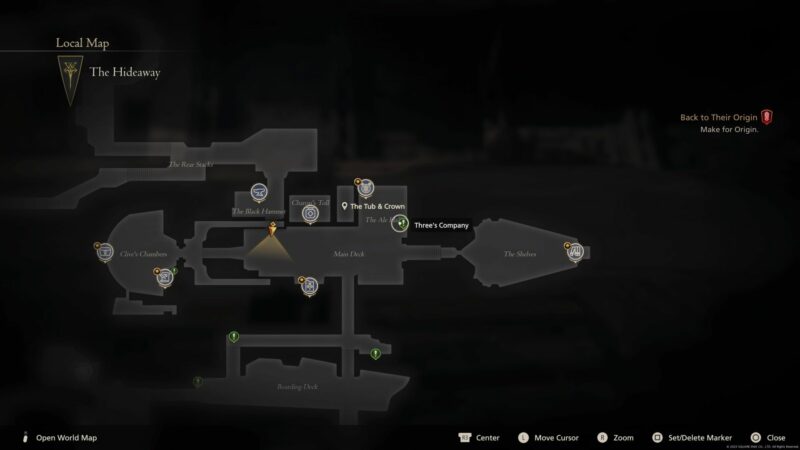 Speak with him to begin.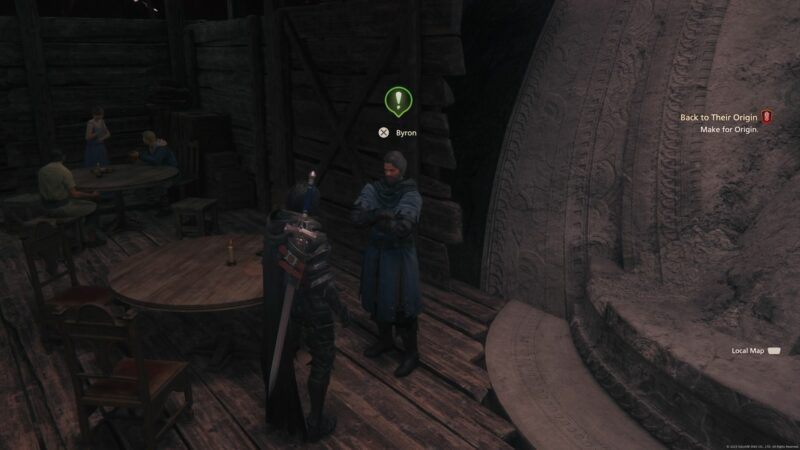 Meet Havel at the gates of Ran'dellah
Head to the Dhalmekian Republic and go towards Ran'dellah. You can teleport to Boklad first and head south as shown in the map below.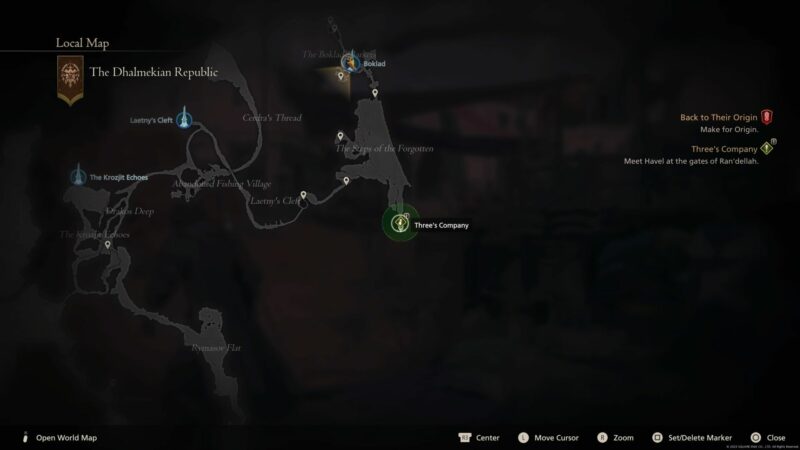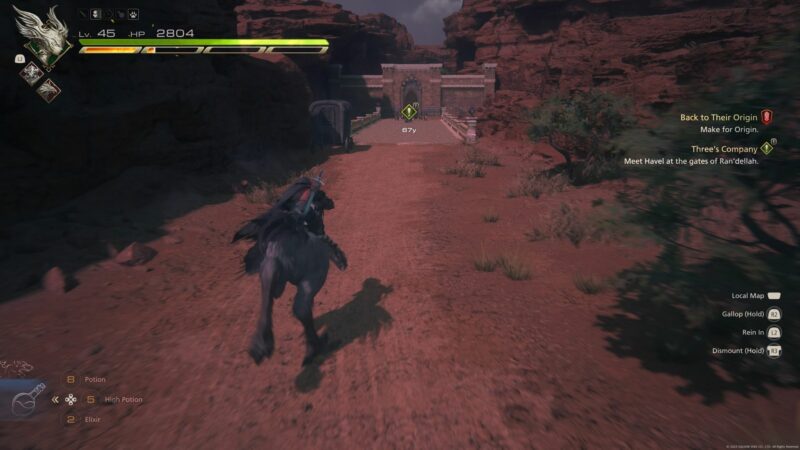 Slay the turncloak soldiers
When you arrive, you'll see Havel confronting some turncloak soldiers. Slay them all.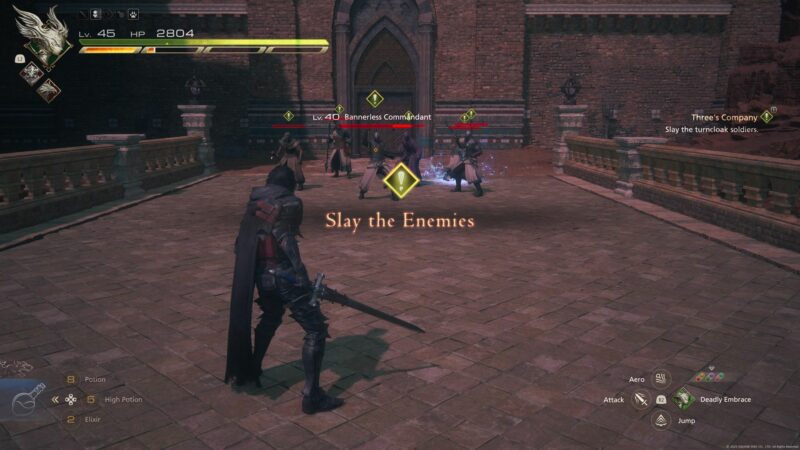 Talk to Havel after the fight is over.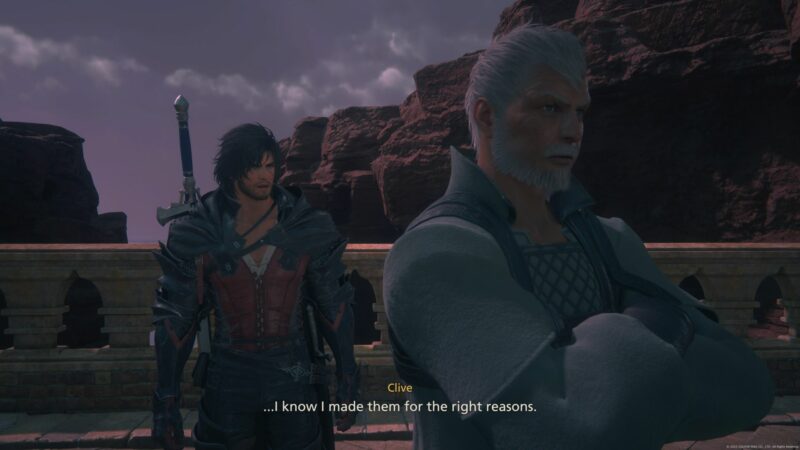 Speak with Quinten
Next, head towards Lostwing in Sanbreque.
Go to Gaultand Bales to meet Quinten as marked in the map.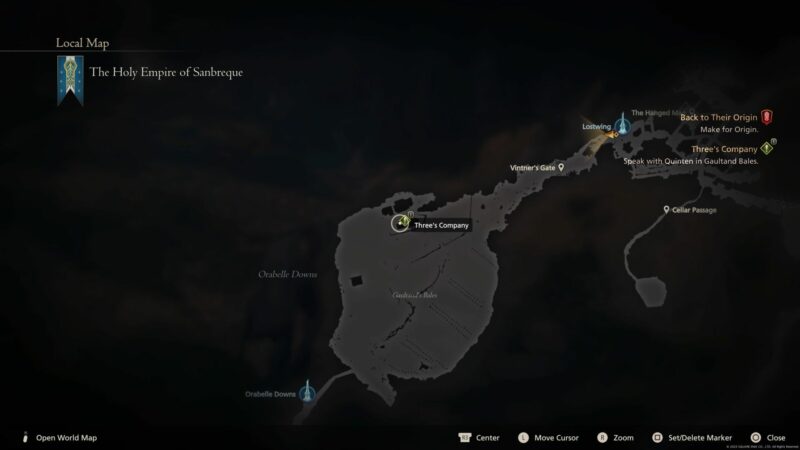 Speak with him to convince him to go to Port Isolde and talk to Byron and Havel.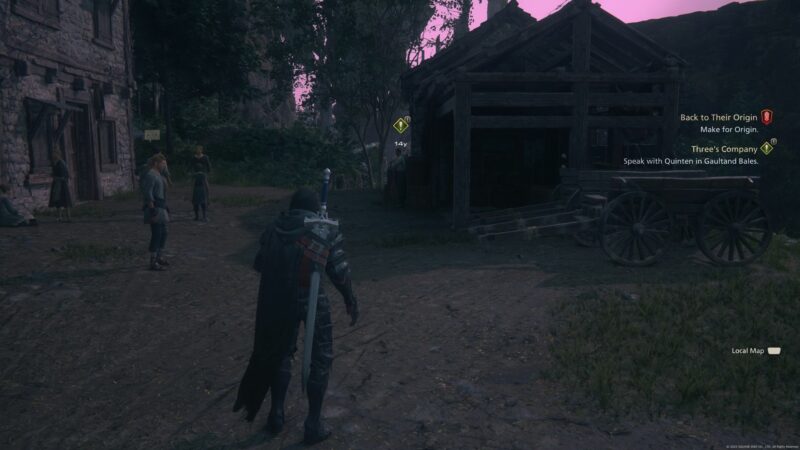 Speak with Byron
Return to the hideaway to meet Byron again.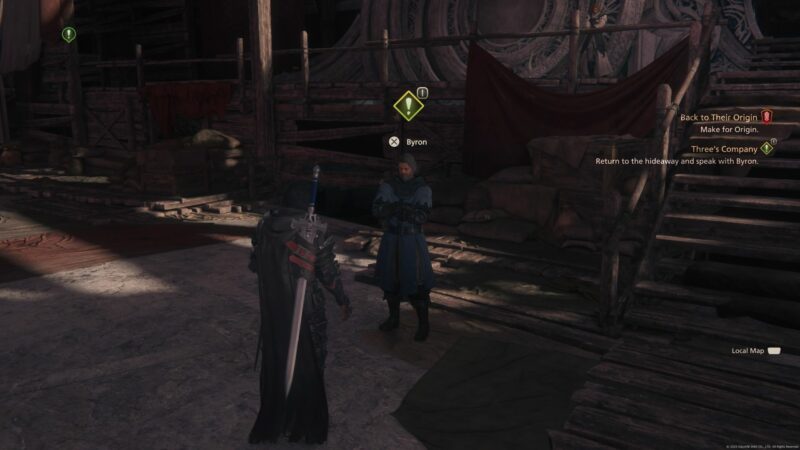 You'll then see some cutscenes between Havel, Byron and Quinten as they discuss plans to unite Valisthea.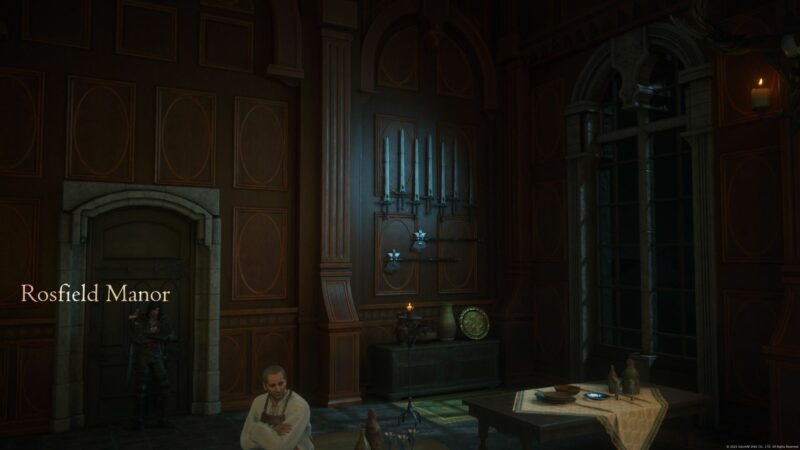 The quest ends here. You'll get The Triunity Accord curiosity which is displayed in Clive's Chambers.
You'll also receive The Breath of Darkness (Heaven's Cloud) accessory.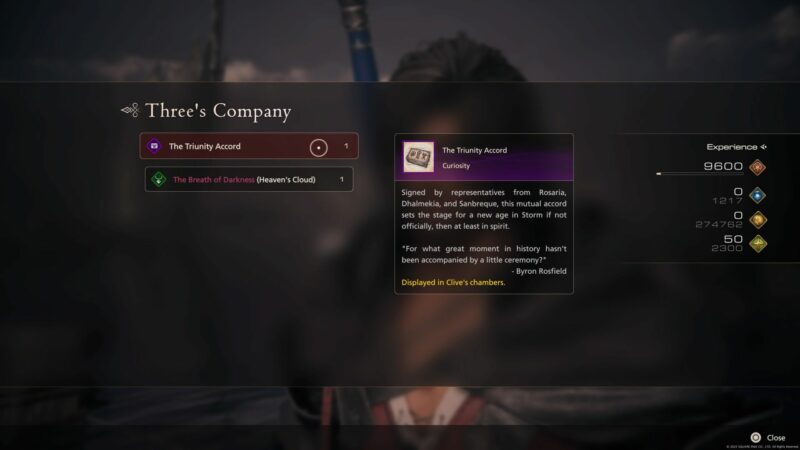 ---
Related articles:
Final Fantasy XVI: Cloak And Dagger Walkthrough