Cloak and Dagger is a main story quest in Final Fantasy XVI.
Your objective is to make your way to Tabor before reaching the Free Cities of Kanver.
Here's a walkthrough and guide of Cloak and Dagger in FFXVI.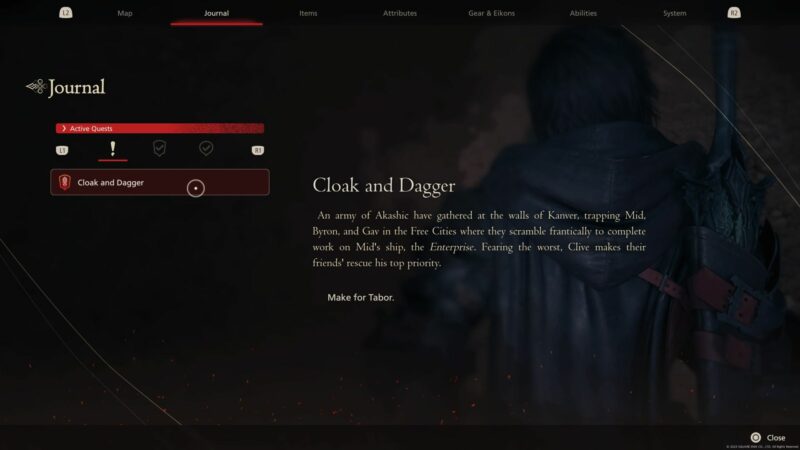 Make for Tabor
The quest begins as you arrive in The Krozjit Echoes. Head towards Tabor.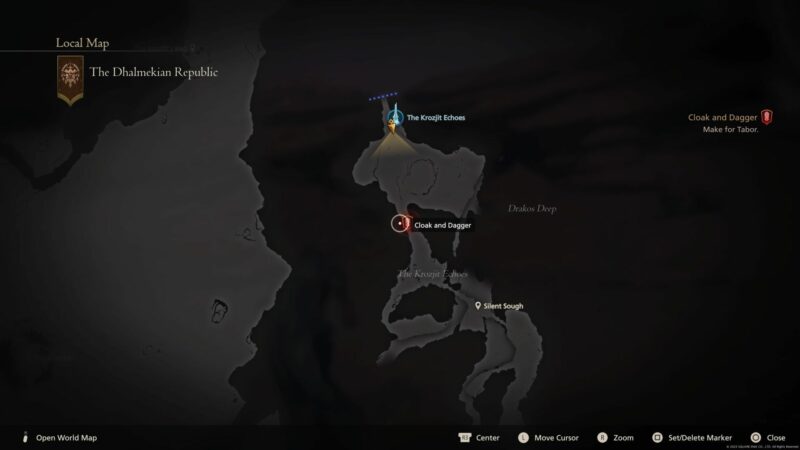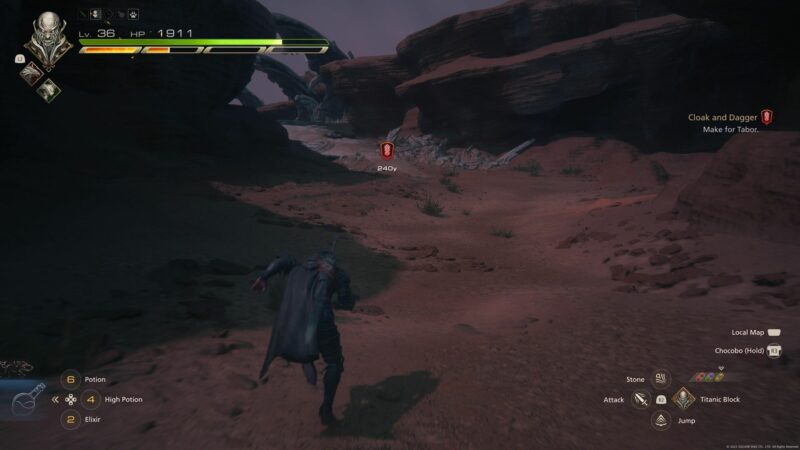 On the way there, you'll face enemies including those from the ruins.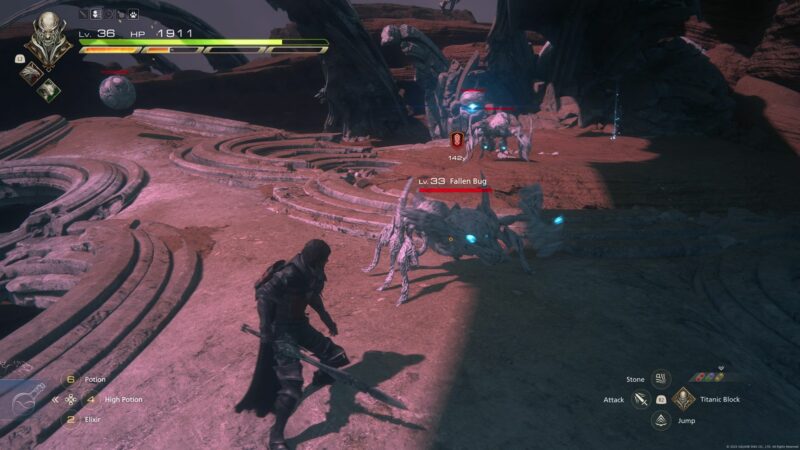 Keep following the linear path and you'll eventually reach Tabor.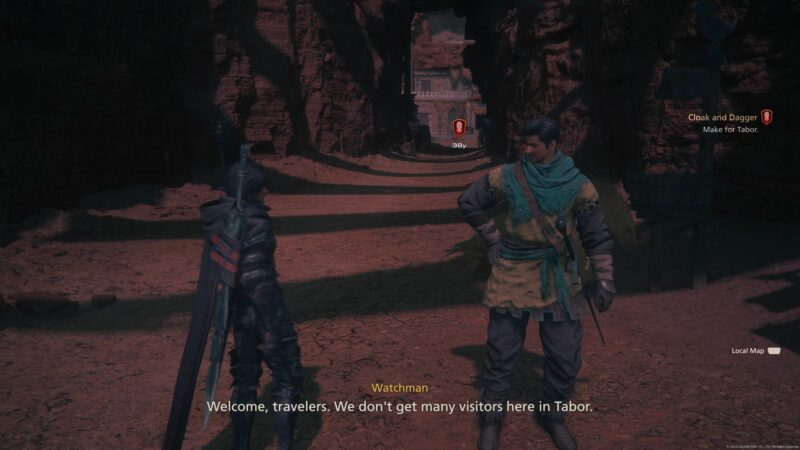 Enter the building
Once you've reached Tabor, enter the building to meet Joshua's attendant Jote.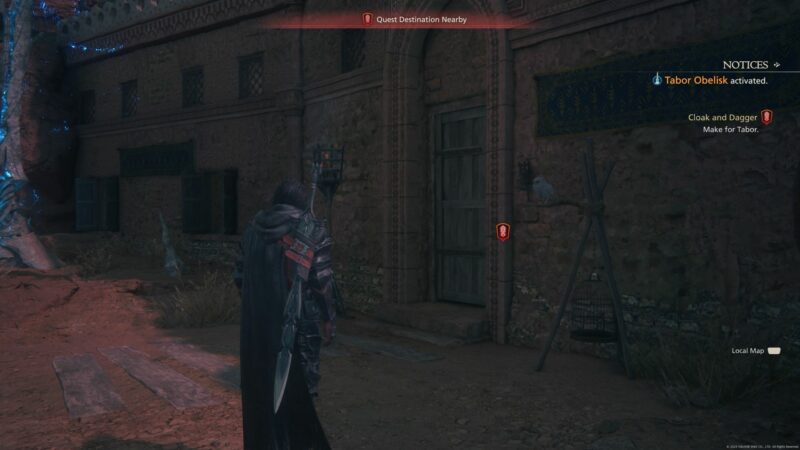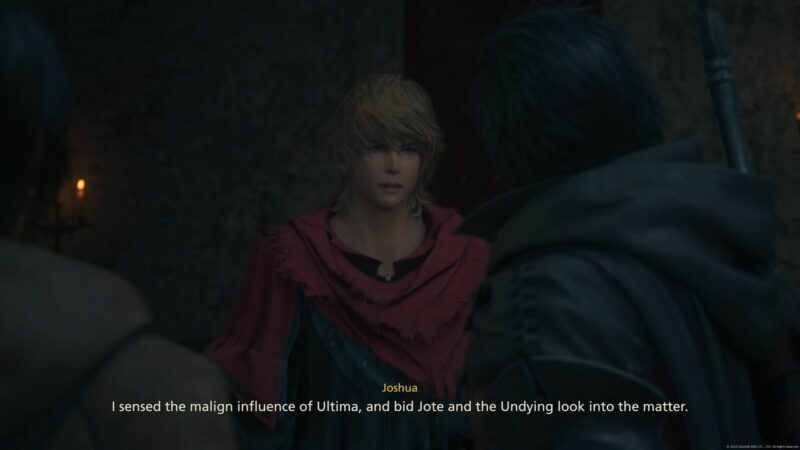 In the meantime, we see Barnabas killing the council of the Dhalmekian Republic.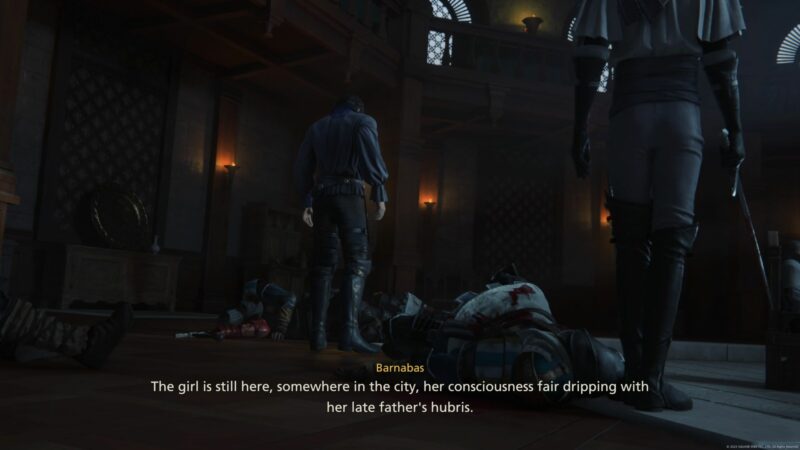 Back to Clive and his group, they start to discuss who Ultima truly is; that he might be the god that rules over all Eikons, the beast that appears in the murals in the ruins.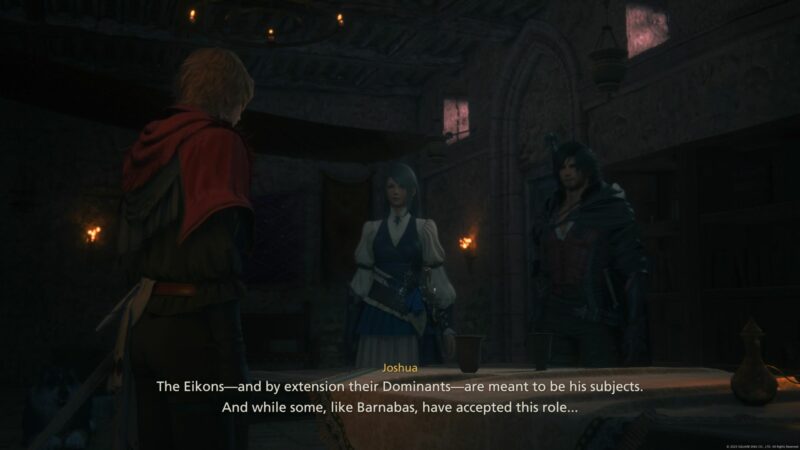 Make for the Free Cities of Kanver
After the cutscenes, make your way to the Free Cities of Kanver.
As soon as you leave Tabor, a cutscene will load. You'll meet one of Joshua's acquaintances, i.e. Cyril who is a member of the Undying.
The Undying is a shadow group that watches over Joshua and saved him 18 years ago.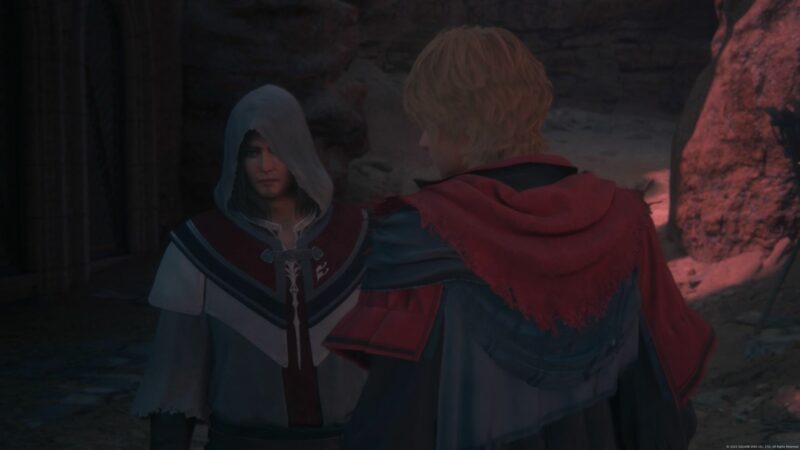 You'll now obtain a Phoenix Down seal from Cyril.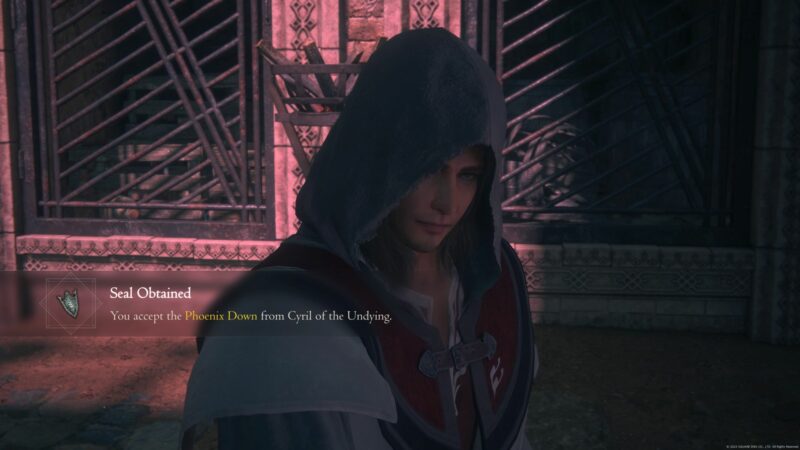 Continue to go towards Kanver.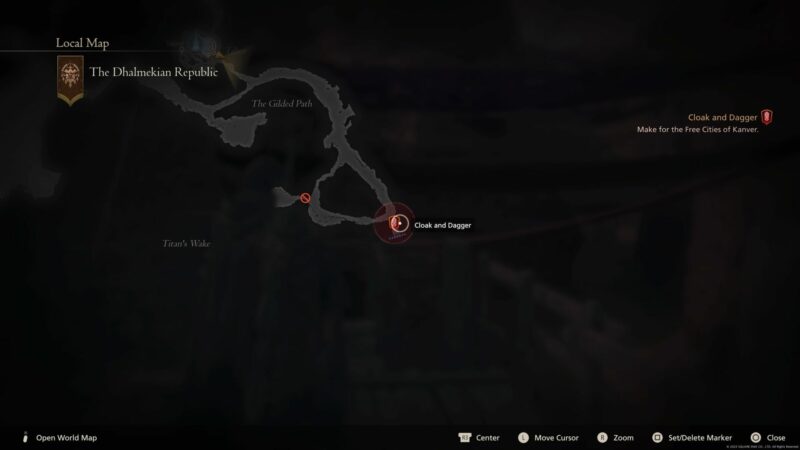 There'll be orc enemies along the way but they're optional to fight.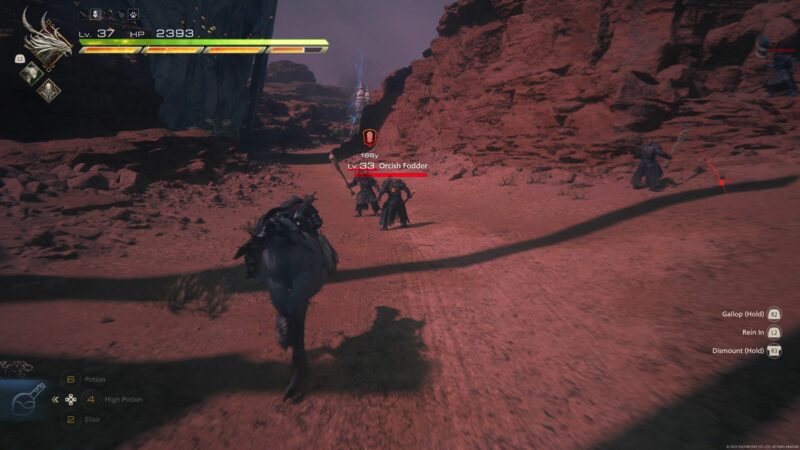 Keep going until you reach the outside of the city walls.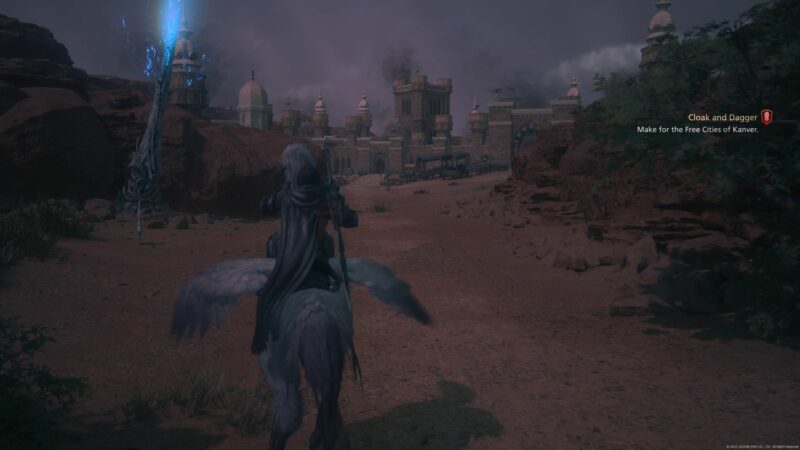 Enter the Free Cities
Use the world map to travel into the Free Cities.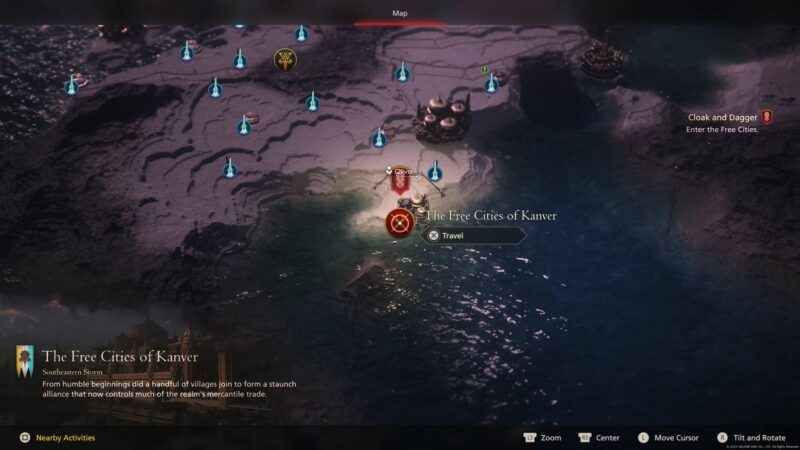 The quest ends when you arrive and meet up with Byron, Gav and Mid.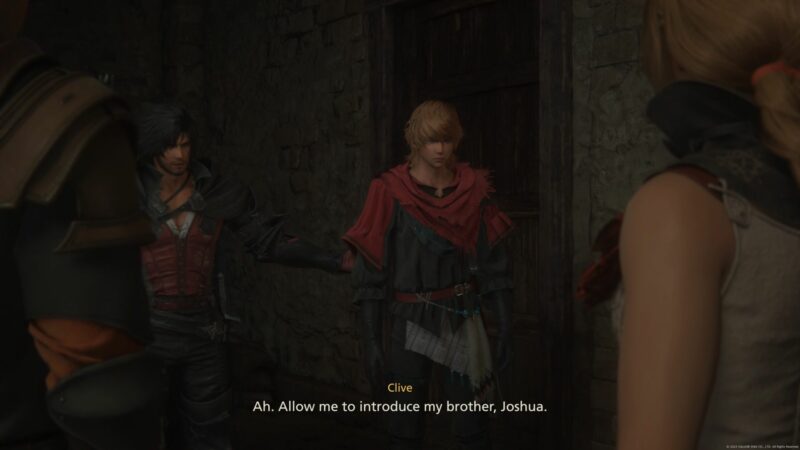 ---
Related articles:
Final Fantasy 16: Carved In Stone Quest Walkthrough