Caulk & Bawl is a side quest in the new hideaway in Final Fantasy XVI.
Your objective is to help a boatman obtain some wax.
Here's a walkthrough of Caulk & Bawl in Final Fantasy 16.
To begin the quest, go to the pier area of the hideaway as marked in the map.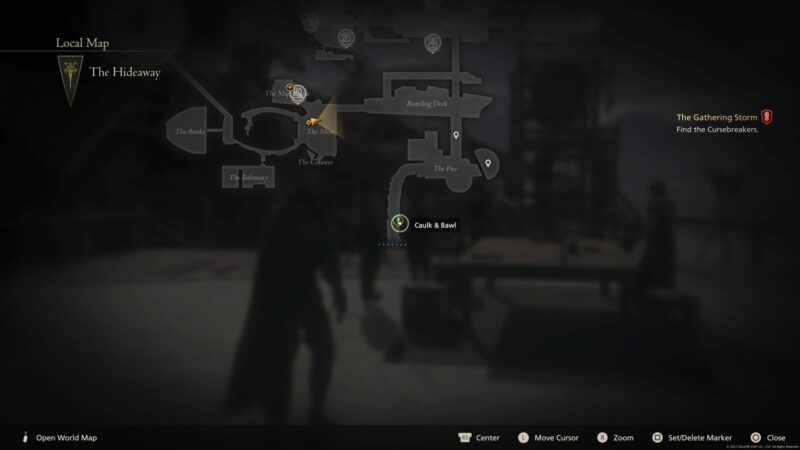 Talk to Obolus the boatman.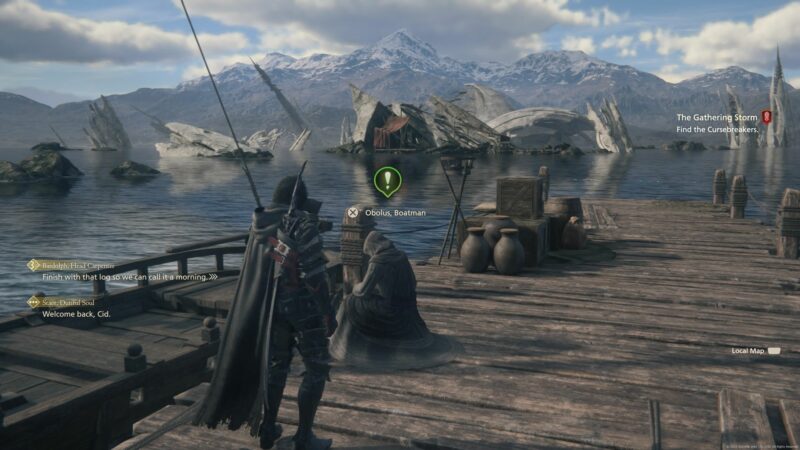 Slay thorny thistles
Next, head to Three Reeds using the world map.
After fast traveling there, you should see the thorny thistles nearby as marked in the map below.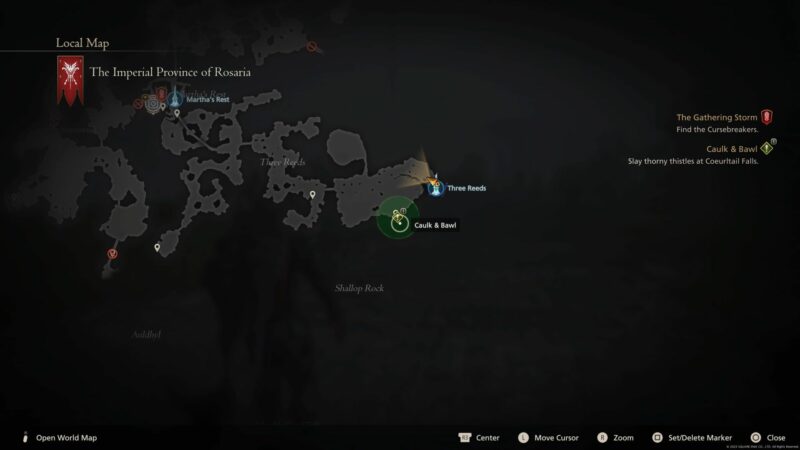 Slay all of the enemies.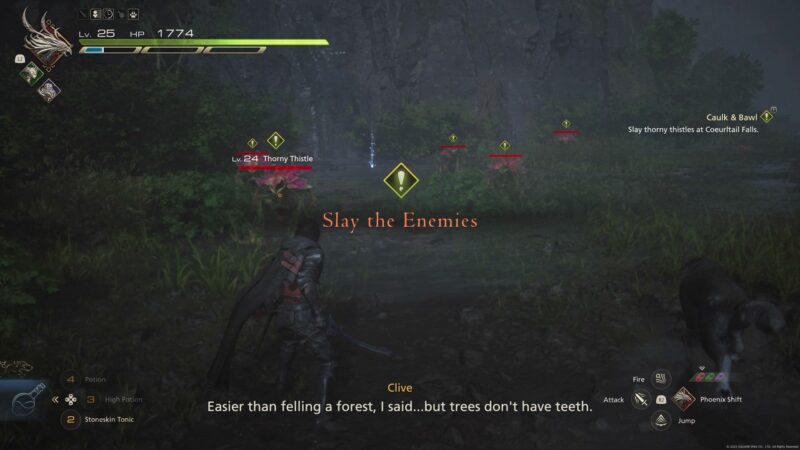 As part of the spoils, you'll get a Pitcher Wax.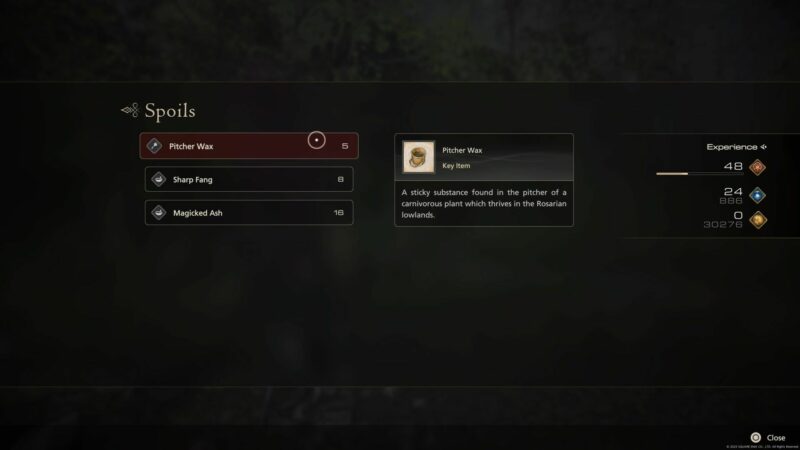 Deliver the pitch to Obolus
Return to Obolus at the hideaway to deliver the wax.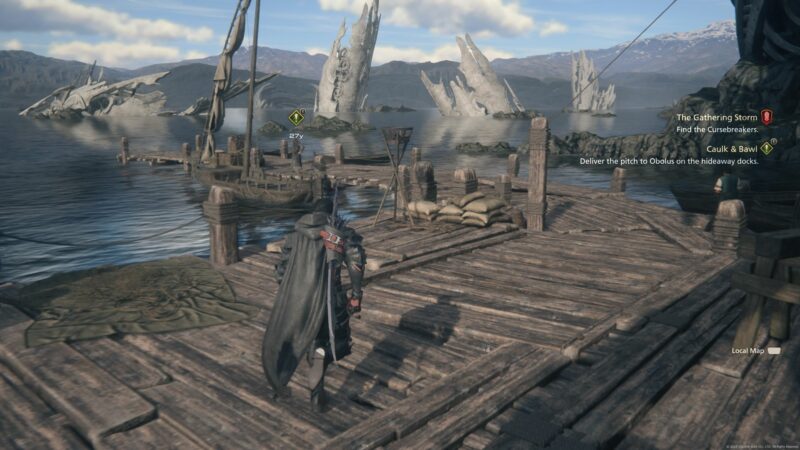 The quest ends here. You'll obtain a Badge of Might+1.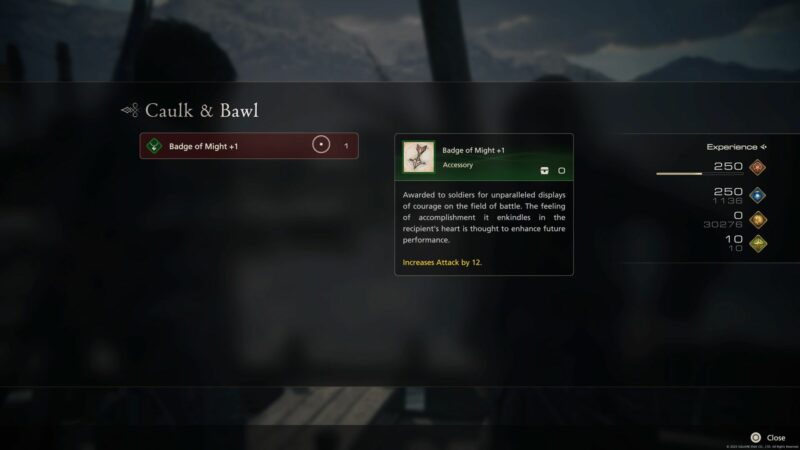 ---
Related articles:
Final Fantasy 16: Home Sweet Home Walkthrough