Cid the Outlaw is a main quest available in Final Fantasy XVI.
Your objective is to save a group of Bearers by defeating Kupka's private guards.
Here's a walkthrough of Cid the Outlaw in Final Fantasy 16.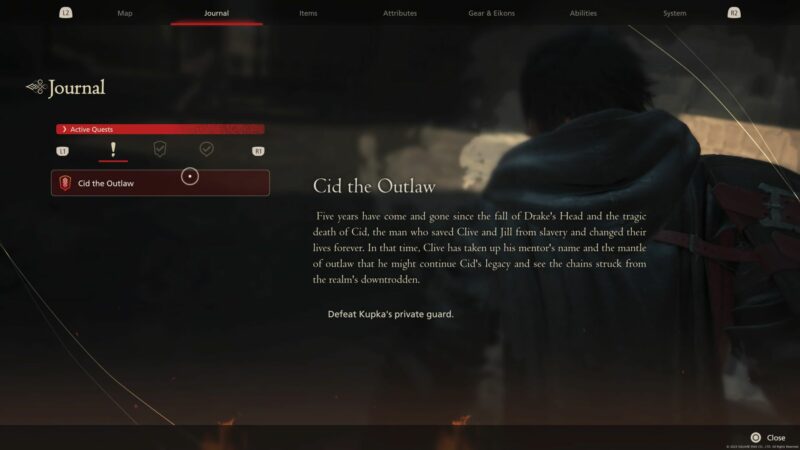 Defeat Kupka's private guards
After the cutscenes, slay Kupka's private guards. There will be a few groups of them.
You can now use Ramuh's eikonic abilities.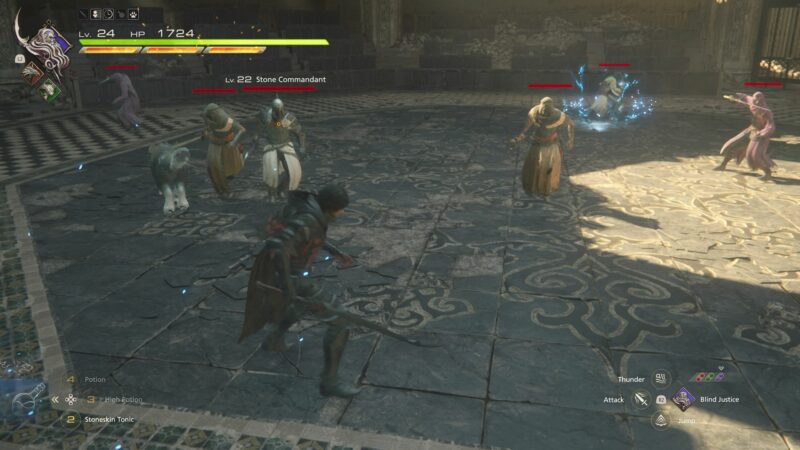 Defeat the Panther
After the soldiers are dead, you have to defeat the Panther which is an elite mob.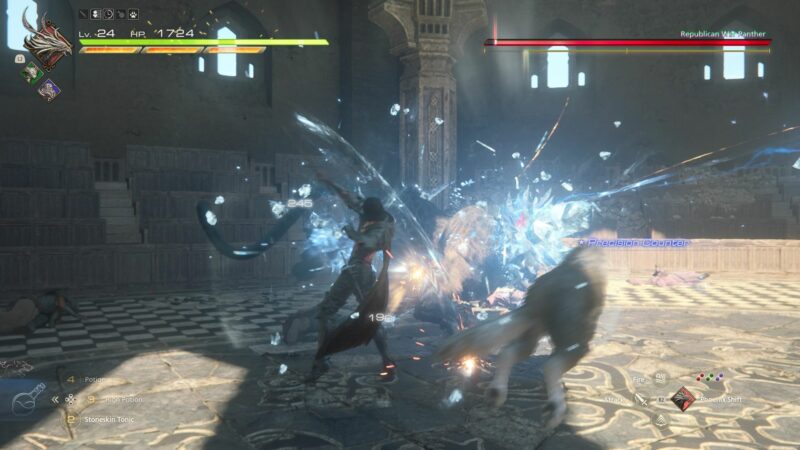 You'll get a Lightning Shard after the battle.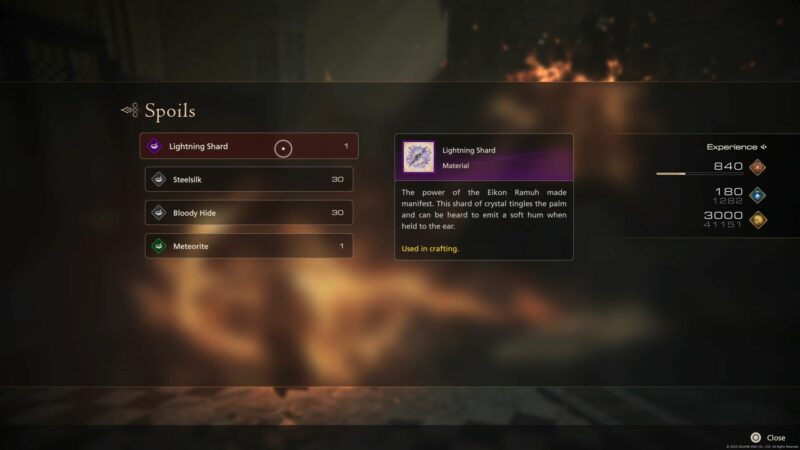 Return to the hideaway
Use the world map to fast travel to the hideaway.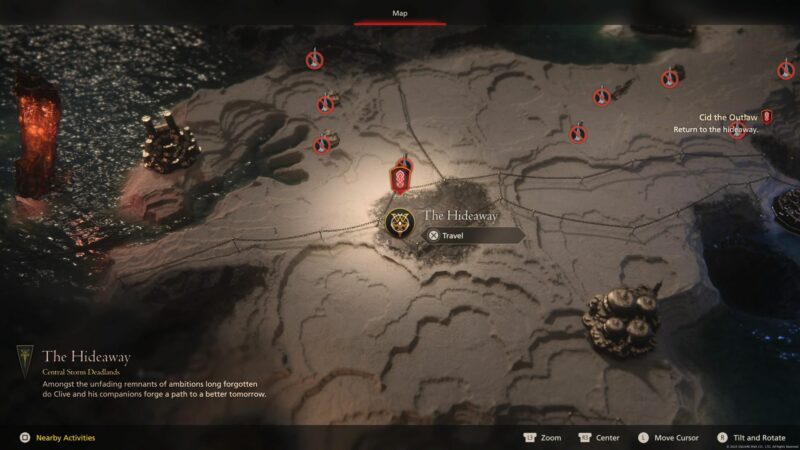 You will now see that the hideaway looks significantly different and is now situated on water.
The quest ends here.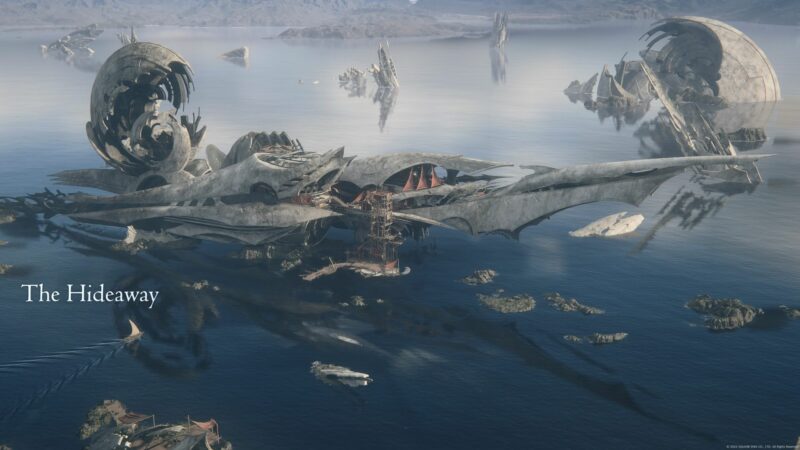 ---
Related articles:
Final Fantasy 16: The Crystals' Curse Quest Walkthrough