Having a fireplace at home is crucial if you're living in a winter climate or during winter. Apart from just increasing the heat at home, they also serve to improve the ambience of the room.
There are a few different types of fireplaces these days — wood-burning (traditional), gas or electric.
For this article, we examine the differences between an electric fireplace compared to the traditional wood-burning fireplaces.
The pros and cons of both will be listed.
Wood-Burning Fireplace (traditional)
The traditional fireplace uses real wood for burning to generate heat and create a cozy atmosphere.
These fireplaces are usually made of brick or stone and are pretty bulky.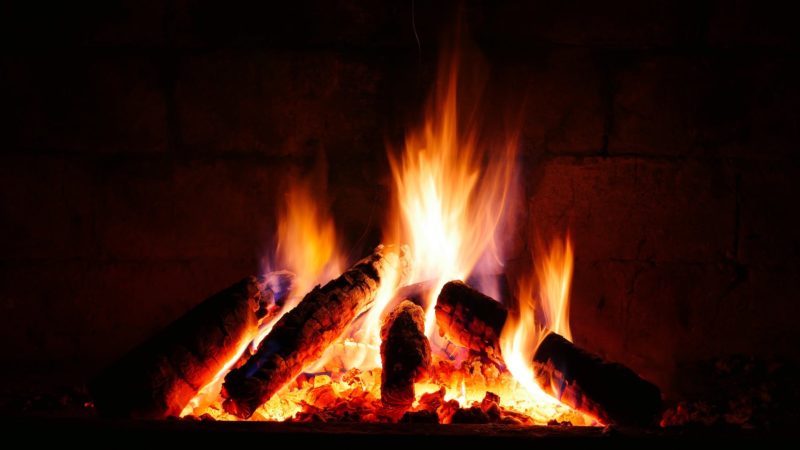 Pros
Below are some of the advantages of having a wood-burning fireplace.
The scent of burning wood can be said to bring a more romantic feel to the room.
Reduction in electricity costs. Unlike an electric fireplace, you don't need to spend extra on your electricity bill.
Wood is in abundance in certain areas. Depending on where you live, wood may be obtained easily. You can easily replace the wood inside the fireplace.
Cons
After seeing the advantages, you also have to examine the disadvantages of the traditional method.
Very expensive to install. For a wood-burning fireplace, the contractor has to also install a chimney to allow the smoke to escape from the house. The cost will easily hit thousands of dollars.
More laws to comply with. To build a chimney, you need to comply with the local regulations as well.
Wood is not cheap. If you're not situated in a place where wood is in abundance, then it's expensive to just buy wood.
Less efficient. Most of the heat generated by the burning is released through the chimney, making it not so efficient.
Electric Fireplace
Next up, we have the electric fireplace. These days, it's getting popular as it's cheaper to set up.
Pros
Below, we have the advantages of having an electric fireplace.
Suitable if you don't have space. As it requires less space, it's more suitable for houses or condos with not enough room.
Easier to use. It's also easier to use them. You just need to switch it on. No wood-chopping is required.
Safety. For younger kids, an electric fireplace is in a way safer since you don't have to worry about the ashes.
Cons
While there are great reasons to get an electric version, there are also its disadvantages.
Expensive in the long run. The fireplace may be cheaper to set up and use, but it takes electricity to run. In the long run, the bill may be even higher.
Not natural. The clear disadvantage is that electric fireplaces are not natural and will not produce the scent from wood-burning. It doesn't provide the same feeling. Additionally, the flame effect is also pretty fake. However, there are some electric fireplaces that are more realistic than others.
Only suitable indoors. As it runs on electricity, you want to get it away from water, and thus, it should only be used indoors.
In a nutshell
Whether you should get an electric fireplace or a traditional one depends on your preference.
Based on the pros and cons of each, you should be able to make an educated decision on it.