DeBank is a DeFi portfolio firm that has managed to raise around $25 million in a funding round.
Some of their notable investors include Sequoia, Circle, Coinbase Ventures, Dragonfly Capital and Ledger.
Here's how you can potentially get a DeBank airdrop if they choose to create one.
Disclaimer: The information provided on this website does not constitute investment advice, financial advice, trading advice, or any other sort of advice and you should not treat any of the website's content as such. Do your own research and never invest more than you can afford to lose.
How to potentially qualify for the DeBank airdrop
First of all, DeBank never confirmed any airdrop at the time of writing.
We simply speculate that they will do an airdrop in the future which may turn out incorrect.
1. Register an account
You will need to register for an account should you wish to use more of its features.
Do note that it's on the Ethereum mainnet and it costs gas to register which may be expensive at times.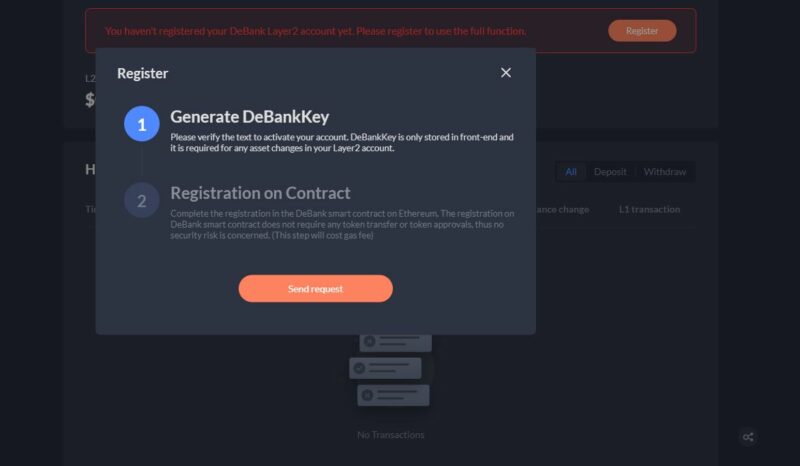 2. Optional – Mint a Web3 ID
This one's probably optional but you can pay $96 to mint a Web3 ID for the platform.
Before you can mint an ID, you have to deposit USDC from the Ethereum mainnet to their own L2, which costs gas again. Once the money arrives in the L2 and is shown on the platform, you can choose your own ID as long as it's not taken. For now, they've decided to release 100,000 of these IDs.
If you don't have excess money to burn, then probably avoid this. We don't know whether it's a potential criteria for a potential airdrop.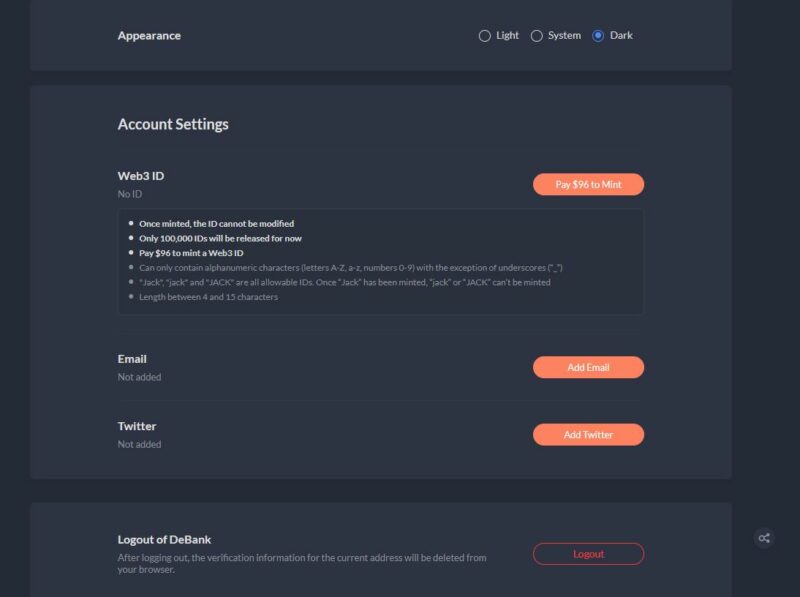 3. Voting
There's also a section where you can create and / or vote on proposals. Maybe it helps to count as an activity.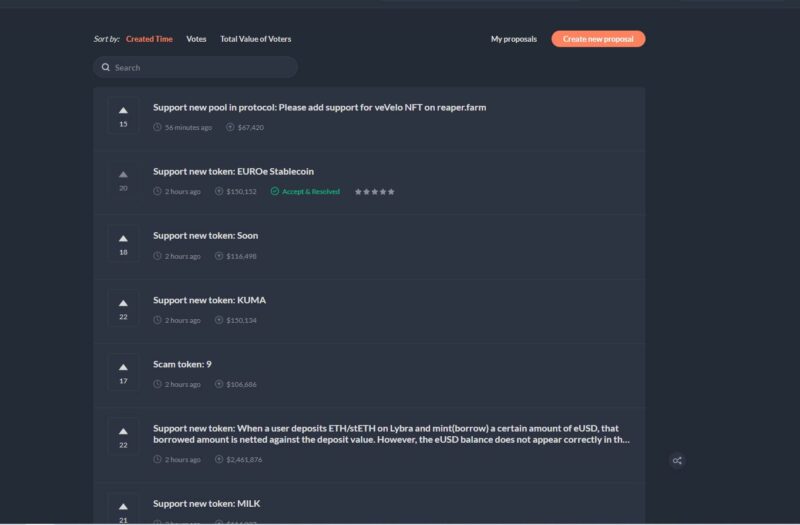 4. Use the "Say Hi" feature
This one also costs some money. To use the "Say Hi" feature, you need to deposit money to their L2 first.
Each account you can interact with may have set a different amount. The default amount is $1 which means you pay $1 (or some higher amount) to send a message to a stranger.
Once again, it's all speculation on what counts as a good criteria for an airdrop.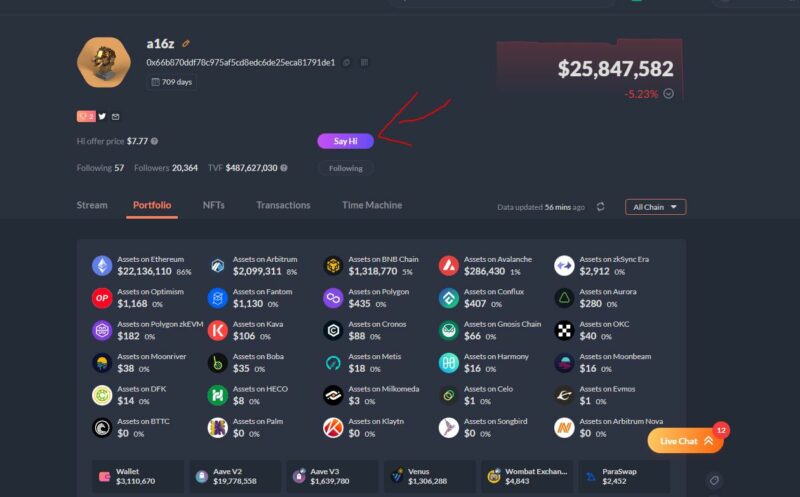 5. Grow your Web3 social ranking
Another thing to do is to grow your social ranking. You can view the social ranking of all users on the platform.
You may need to get more followers and your followers' net worth may also count in the ranking.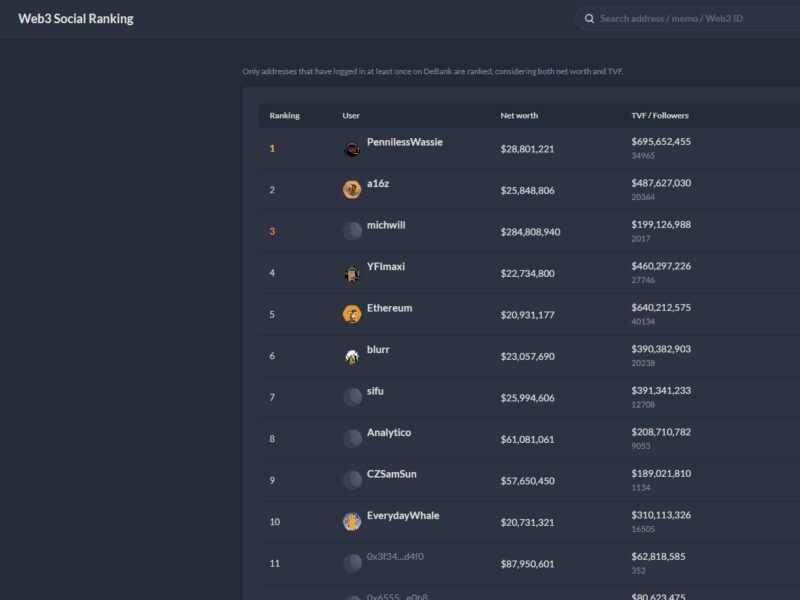 6. Post stuff
You should also start to use the "Stream" feature on the sidebar. It allows you to post stuff and view posts from other people you follow.
This may generate activity.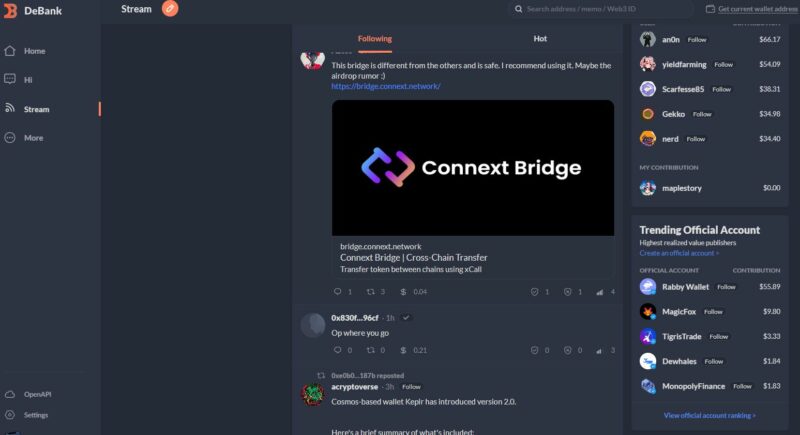 7. Reward activities
They recently included a new "Reward Activities" section. This section was just updated and the first phase has started.
Users will need to use the "DeBank Hi feature" and rewards may be given randomly.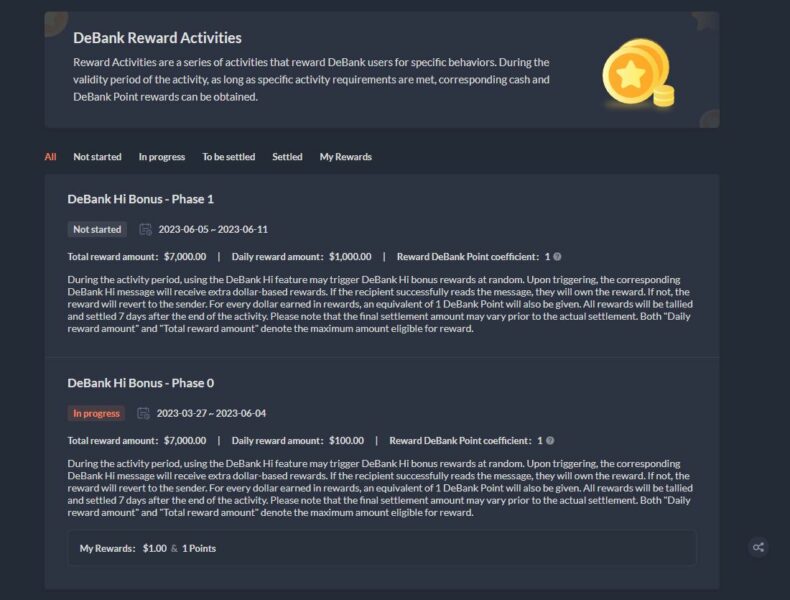 8. Rabby wallet
There's a new browser wallet called Rabby which was built by the DeBank team.
We're not sure if using it helps in getting an airdrop since it's a product by the same team.
9. Mint the DeBank badges
DeBank just released a list of badges that you can mint if you've attained the requirement.
Examples include ARB and UNI airdrop recipients, having 100 days on chain or even having followers of up to $100 million TVF.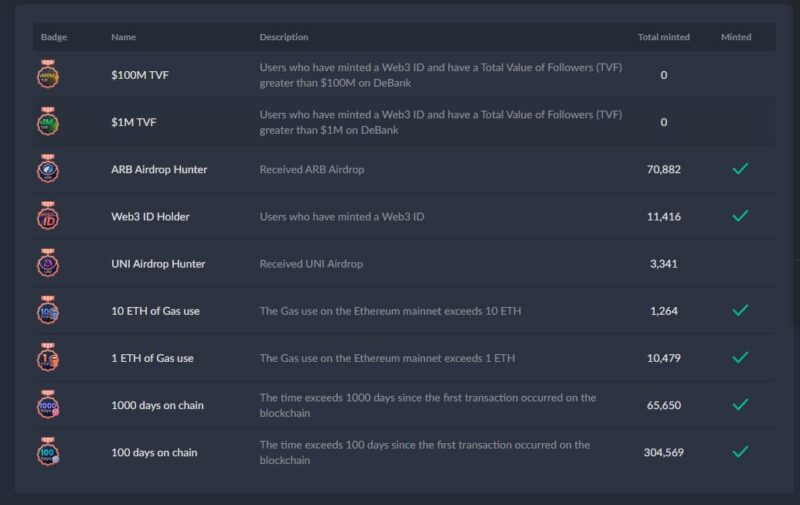 In a nutshell
DeBank did not mention that they're doing an airdrop but these are just some ideas on how to farm for an airdrop if they suddenly decide to do one.
---
Related articles:
How To Potentially Get The Nansen Airdrop (Guide)