Bitcoin is once again headed to another halving event in 2024, and the halving is known to have led to huge rallies in the past decade. That being said, it doesn't mean that history repeats all the time.
We are also in a period of high inflation and interest rates so it's interesting to see how cryptocurrency as a whole fares next year.
There are some new narratives mixed with older ones as we go into 2024. Here are some of the potential cryptocurrency narratives in 2024.
Disclaimer: The information provided on this website does not constitute investment advice, financial advice, trading advice, or any other sort of advice and you should not treat any of the website's content as such. Do your own research and never invest more than you can afford to lose.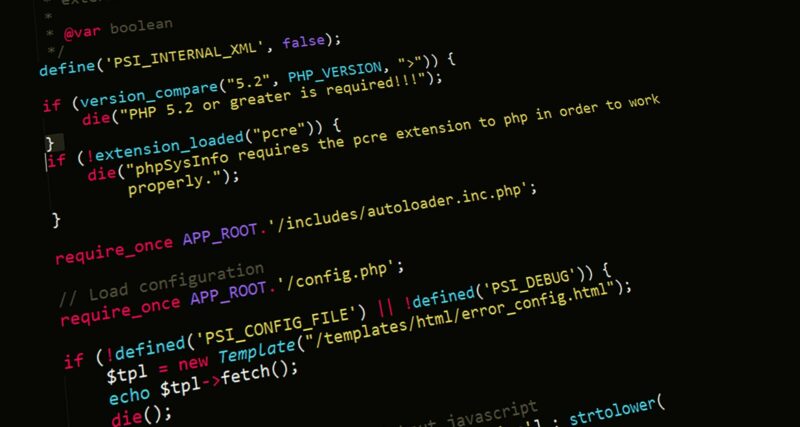 Potential crypto narratives in 2024
Below is a list of some of the narratives I think may still be relevant next year in 2024. It's just an opinion piece on what narratives are in the market at the time of writing; not an advice to buy into certain altcoins.
1. Artificial Intelligence (AI)
One of the hottest topics in 2023 is none other than artificial intelligence (AI). ChatGPT was probably the AI product that made AI such a mainstream topic these days.
There was also a huge rally for AI stocks and crypto at the start of the year. If AI continues to be of the public's interest in 2024, then AI coins may have a chance to rally, despite some not actually having a product but are fueled by speculation alone.
If AI stocks rally next year, then the coins may follow based on speculation solely.
2. Bots
Bots, especially Telegram bots, have become one of the hottest narratives of 2023. They basically allow users to buy and sell coins easily just by using Telegram. This means investors who aren't familiar with crypto is able to trade coins easily. Unibot started the craze of Telegram bots this year and many projects have started their own bots.
However, Telegram bots generally come with the risk of wallets being compromised since they're using your private key to control the wallet in the first place. Some of these bots have already rugged in just months so you need to be cautious.
3. SocialFi
Another big narrative in 2023 that may carry forward to 2024 is SocialFi. It's basically like social media combined with the decentralized finance aspect of it. You may have heard of Friend Tech if you're in the crypto space.
You basically buy shares or tickets of other accounts and hope they go up in price (mostly influencers).
I'm not sure if they'll still be a thing next year but you can just keep an eye on them.
4. Layer 2s
A layer 2 is basically a network or technology that is built on top of layer 1s. For e.g. Ethereum is a layer 1 and you have many layer 2s built on top of Ethereum like Arbitrum and Optimism.
There are more and more layer 2s coming out and many have entered the mainnet phase. Although we had a good run for layer 2s back in 2021, they may still be relevant in 2024 as a narrative.
The whole point of layer 2s is to scale a layer 1. For instance, Ethereum gas fees may be too expensive for most people in the world, so layer 2s would be better for many as gas fees are much cheaper.
5. Omnichain bridging
As more and more chains come out, we need bridges to move funds from one chain to another.
One of the hyped projects that has been out for over a year is Layer Zero and they're well known as an omnichain solution. There are many other bridges around and it's one of the possible narratives next year.
6. GambleFi
GambleFi is basically crypto in the casino industry. It's funny because crypto by itself is also mostly gambling but there are some projects that are actually casinos that utilize crypto.
It may be a narrative next year as there are already a number of projects building in this GambleFi sector. You'll be able to gamble using crypto basically.
7. DEXes
Decentralized exchanges (DEXes) have been around for a few years but they're still relevant today.
This is owing partially to centralized exchanges (CEXes) blowing up like FTX did in 2022, among others. The huge collapse led to many investors and traders losing their funds.
As CEXes come with that risk, some have moved to decentralized finance (DeFi) which utilize contracts to execute coin swaps and so on. However, DeFi has its own risk of scams and rugs. You may unintentionally sign malicious contracts where you can lose your funds.
8. Privacy
Privacy is one of the hot topics because governments around the world have been trying to get crypto users to KYC.
Most of the exchanges now, even the biggest ones, have KYC laws.
Some crypto investors prefer to remain anonymous and there are projects that are centered on privacy for that purpose.
9. On-chain prop firm
As many crypto investors are moving on-chain, another potential narrative may be born.
There is already a project that is going to start operations as a prop firm, meaning you can either apply as a trader to get funding, or perhaps fund another trader that you think will do well.
This allows good traders to get the funding they need to trade and make a profit. Those that fund those traders will earn a profit from good trades.
10. Liquid staking derivatives (LSD)
Liquid staking derivatives (LSD) have been a hot narrative in crypto this year. They're basically financial instruments that represent staked tokens in a decentralized finance (DeFi) protocol.
For e.g. you have popular ones like Lido and Rocketpool. You can stake your ETH on such platforms and you'll get another token to represent your staked ETH. For Lido, you get stETH and Rocketpool you get rETH.
It's something to keep an eye on next year as more LSD projects are coming out.
11. Metaverse / gaming
Metaverse was the hottest topic in the late 2021 where the bull market peaked. It's hardly talked about anymore and many have given up on it.
That said, it can easily come back if there are solid projects to kickstart the interest again.
12. NFTs
Similar to the metaverse topic, many have branded NFTs as dead. This typically happens before they revive again but it's a newer asset class so it's hard to be sure.
Also, many NFT projects have left or ran away with the funding they received. Do keep an eye on those NFT communities that are still active today.
13. Memes
Memecoins may be harder to trade because the market may move to another meme in the future. For instance, we had coins like Doge rallying in 2021 but it doesn't seem to do much these days. Many of the older meme coins are also all the way down and may not come back next cycle.
The thing with altcoins in general is that most coins from a previous cycle will not return to all time highs and will be forgotten. Market participants tend to move to newer coins each cycle as they give better gains.
For e.g. in 2023 (this year), we saw Pepe making a run all the way to over 1 billion marketcap before plummeting back down. This shows that the market may move on to newer coins each time.
14. Chinese projects
One of the narratives that was hot this year is China. We had a lot of Chinese projects rallying at the start of the year, as many have taken up the position that the next bull run may be from the east, and not the west.
While these projects have fallen a lot in price, they may do a comeback in the future.
15. Layer 1s
A layer 1 is basically the base network in which you can build other layers upon. For e.g. you have Bitcoin, Ethereum, BNB, Solana and so on.
They had a good run in the previous cycle so it's harder to say if it'll be a huge narrative going forward.
16. Real world assets (RWA)
Real world assets (RWA) is another possible sector for 2024. RWA in crypto means the tokenization of physical assets on the chain.
---
Related articles:
How To Potentially Qualify For The Mint.fun Airdrop (Guide)