A Good Egg is a side mission in the 4th DLC of Borderlands 3 – Psycho Krieg and the Fantastic Fustercluck.
Your task is to help P.A.T (a gun) defeat enemies, retrieve schematics and lay an egg.
Here's a walkthrough of A Good Egg in Borderlands 3.
Speak to P.A.T
You begin the quest at the Psychoscape and your first objective is to find P.A.T.
You will be able to find him in the Crimson Castle map. The location is shown below.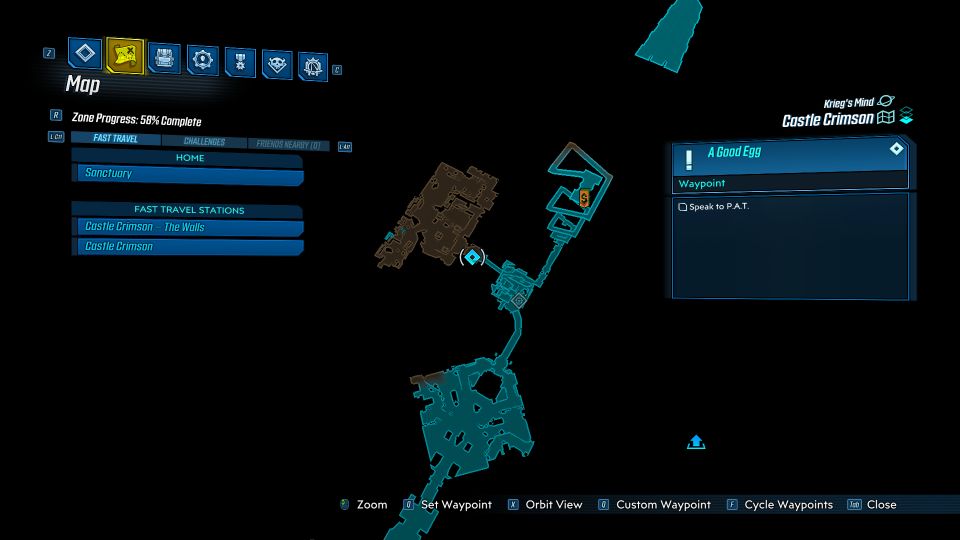 Head to the weird staircase section in the Crimson Castle.
Look for this opening (image below) in between two staircases. Enter the opening and you'll be able to reach a new part of the map.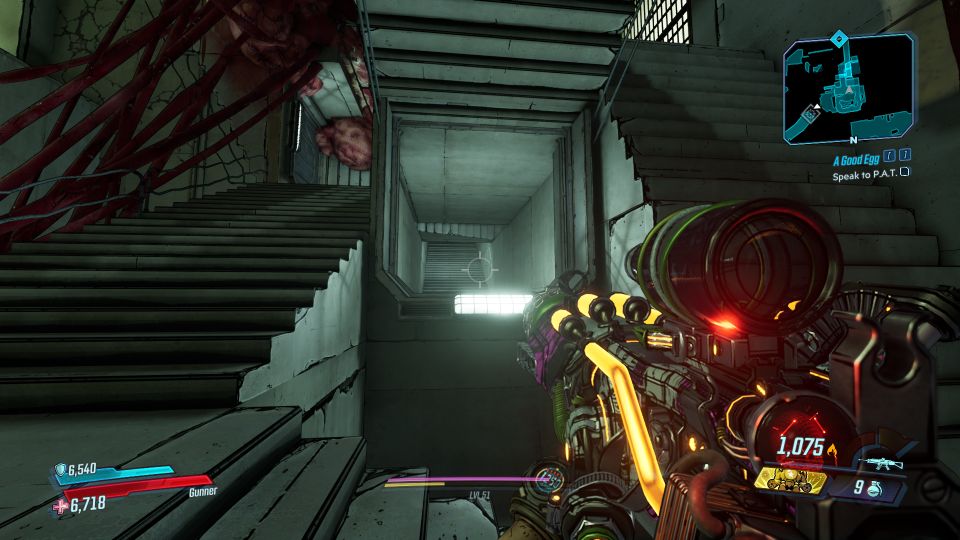 Talk to P.A.T which is a small walking and talking gun.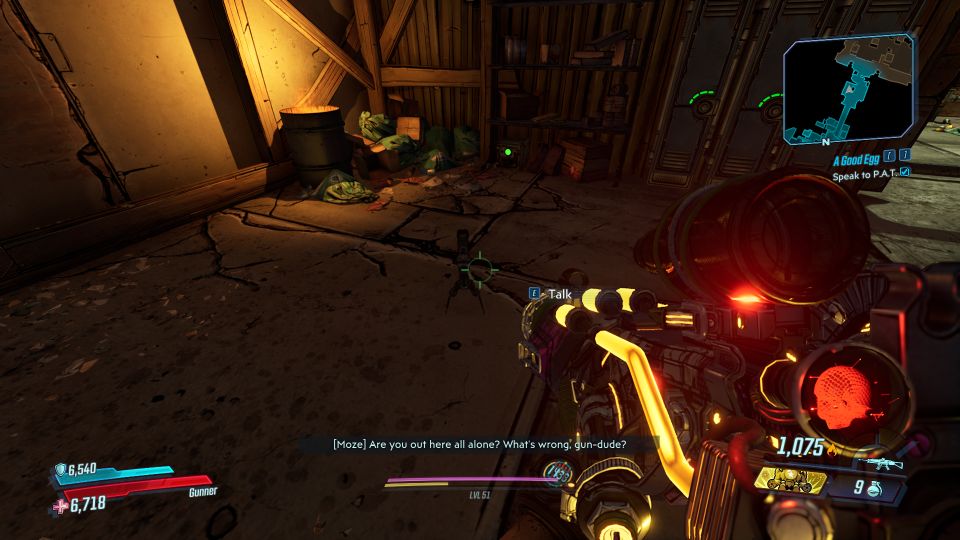 Get AP rounds
You will need to help him get 3 AP rounds. There are tons of COVs in front.
You just need to defeat those COVs who are flying on rockets.
Shoot them down and you'll be able to pick up the AP rounds.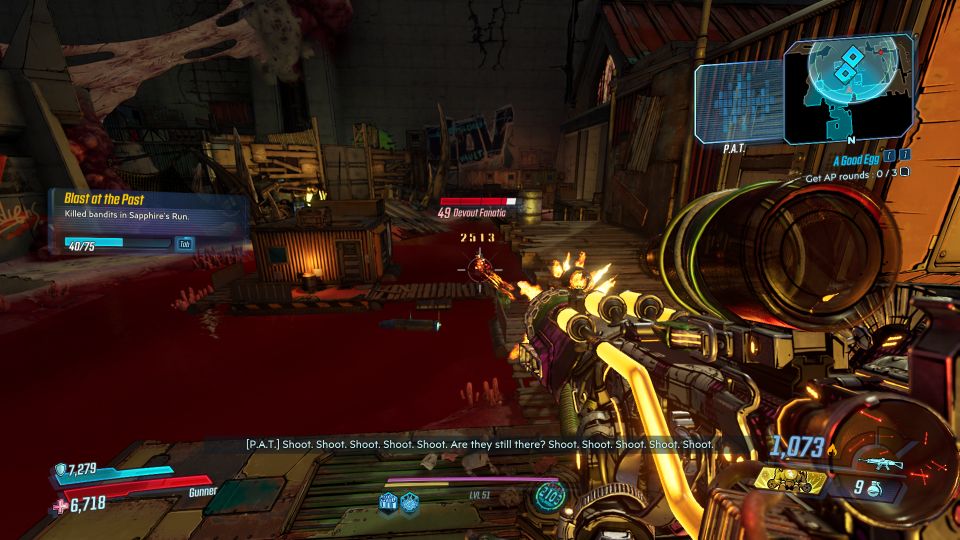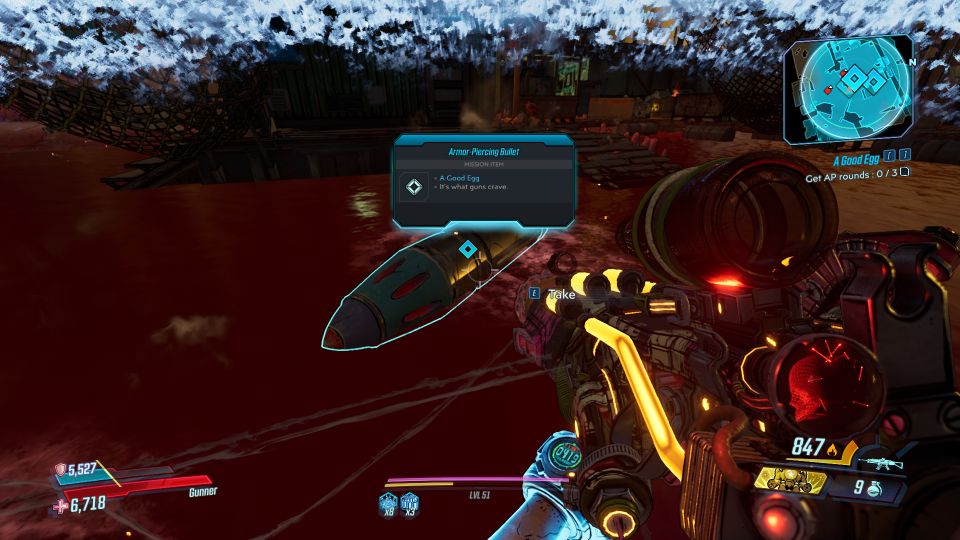 Feed P.A.T
Go back to the gun and feed him.
Place the AP rounds three times and he will become a huge gun.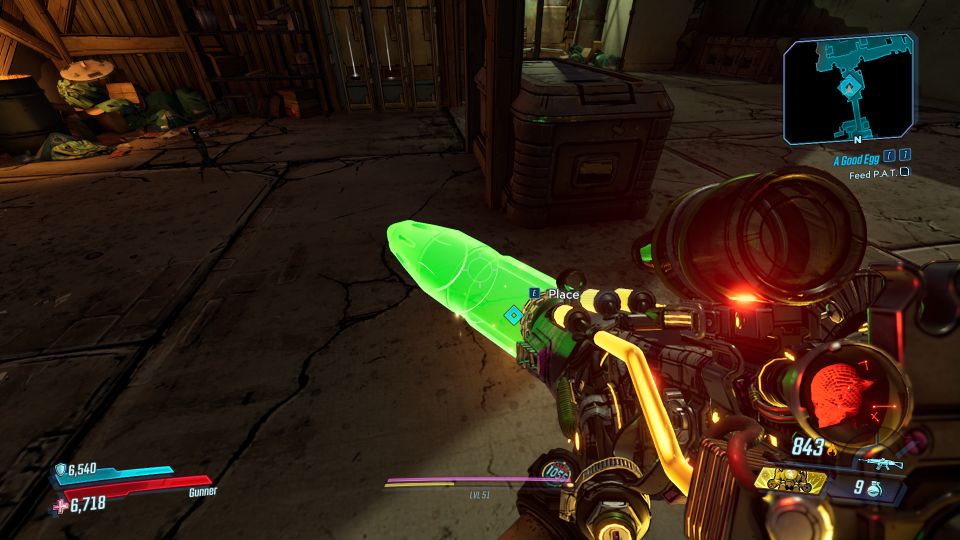 Follow P.A.T
The gun is now the size of a small dinosaur. Follow him.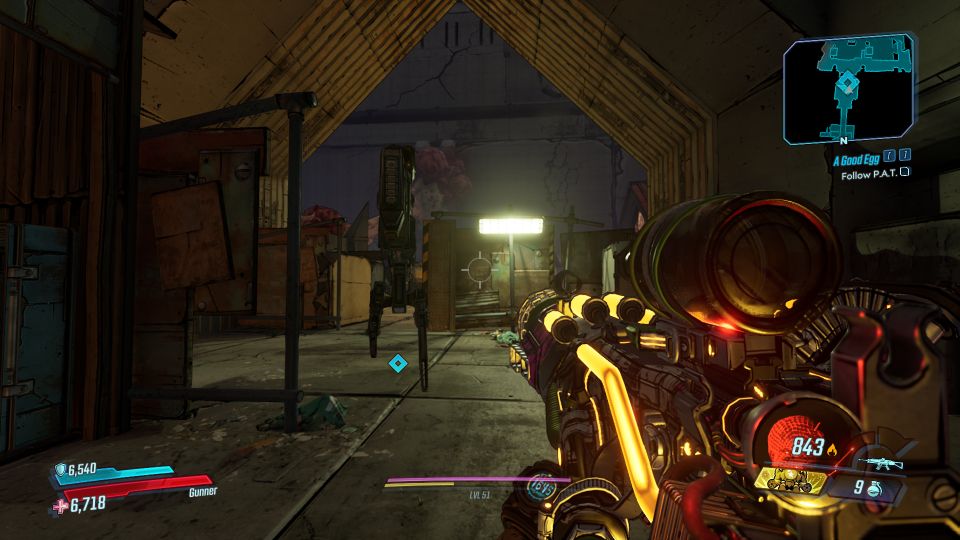 Clear out enemies
You'll then need to clear out more enemies before P.A.T can follow you.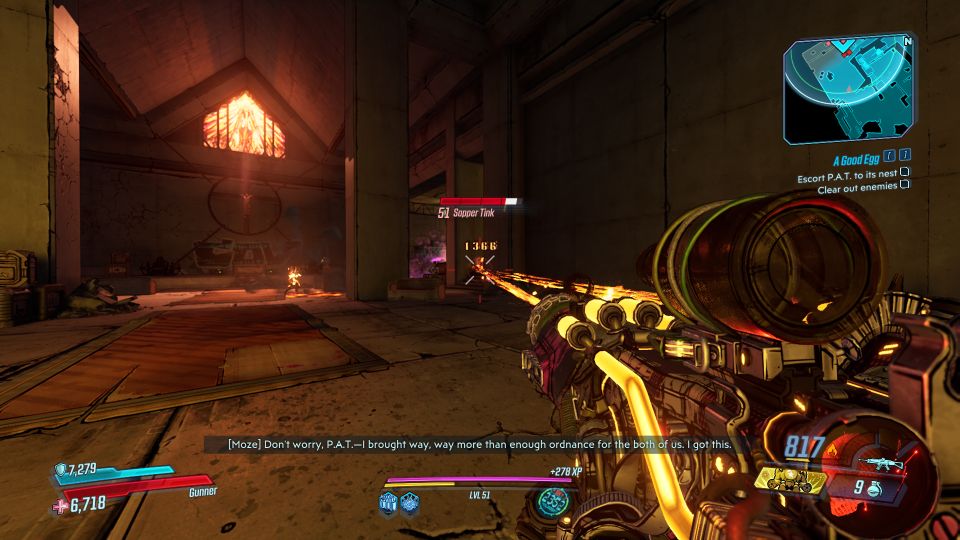 Find the thief
Next, you'll be required to find the thief who took P.A.T's father's schematics.
Head to the marked area on the map.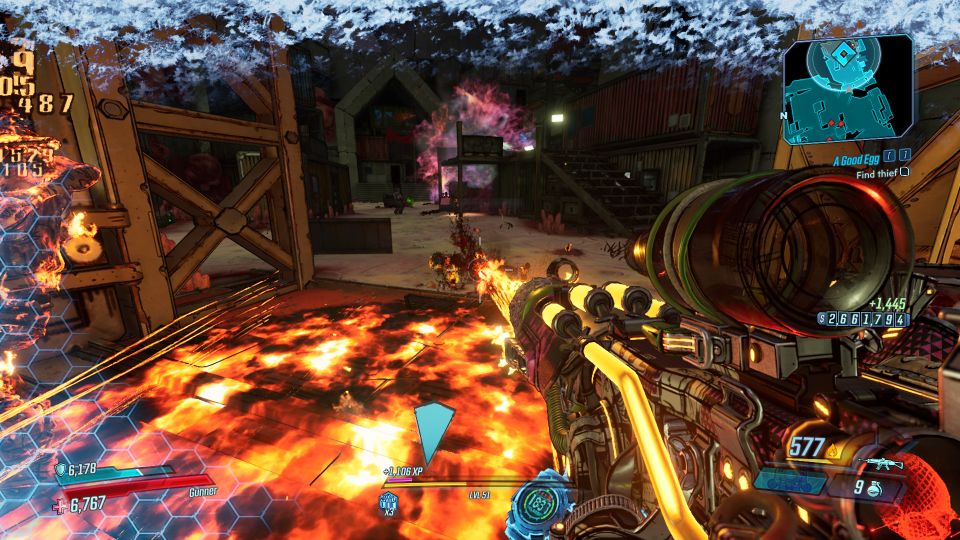 You will need to kill General Blasterpus and he'll drop the schematics.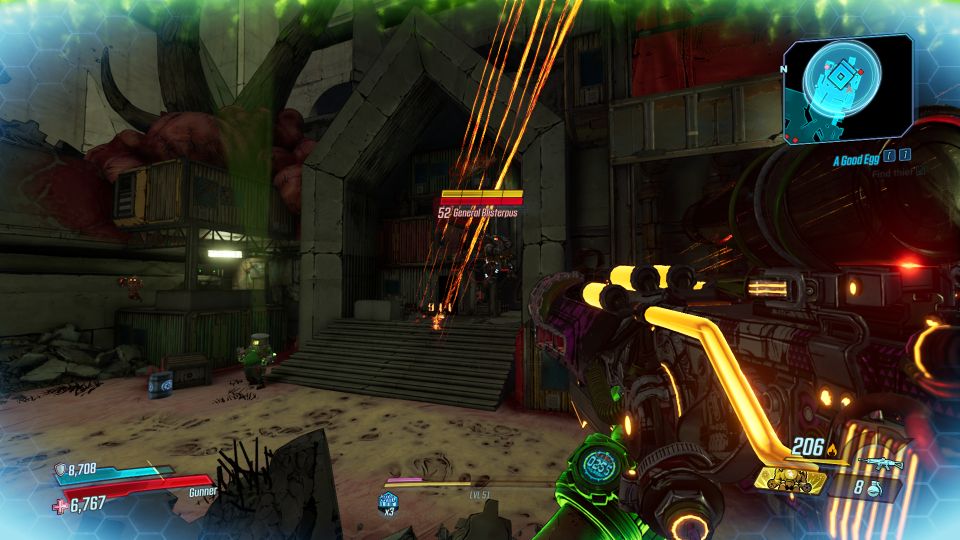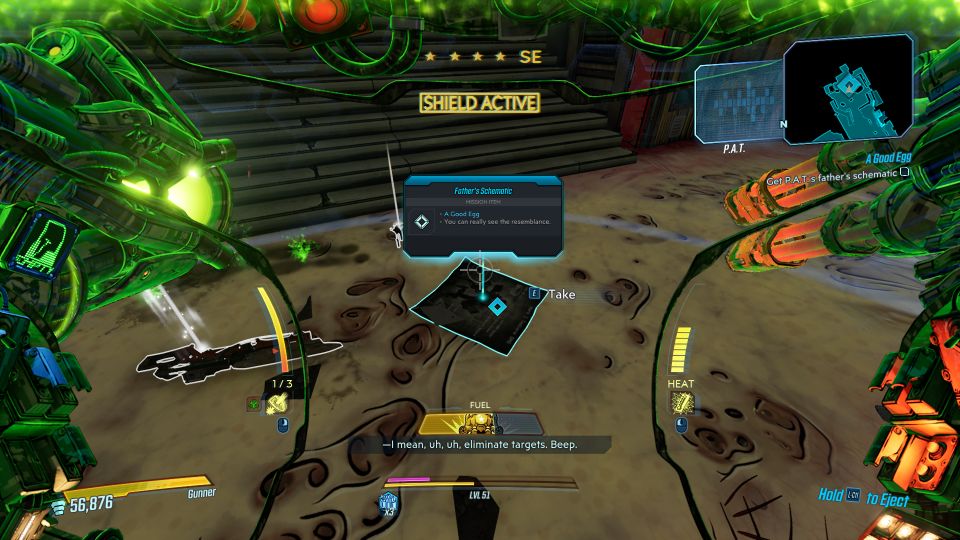 Hang schematic
Return to P.A.T.
Place the schematic on the wall.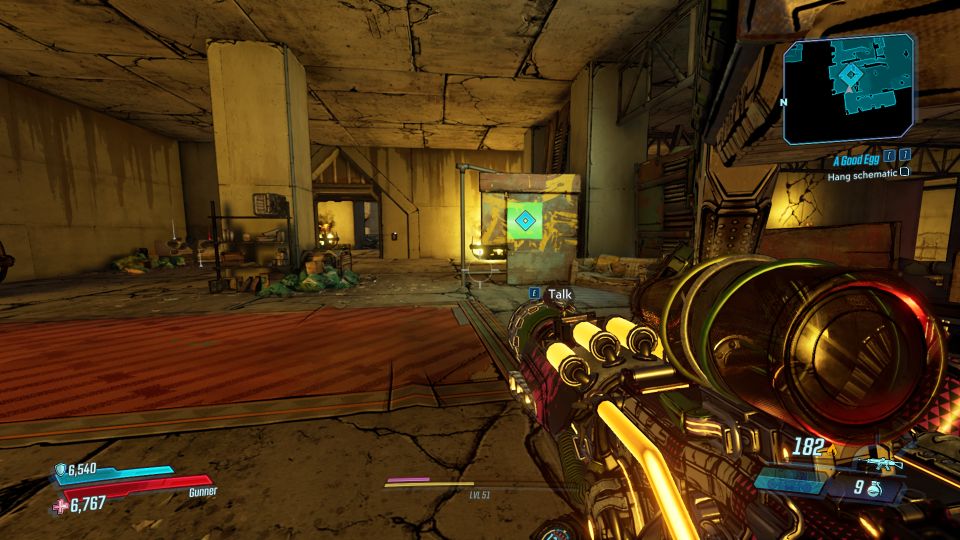 Crouch on egg and incubate it
P.A.T will spit out an egg.
Go on the egg and crouch on it.
Keep crouching until the intubation is done.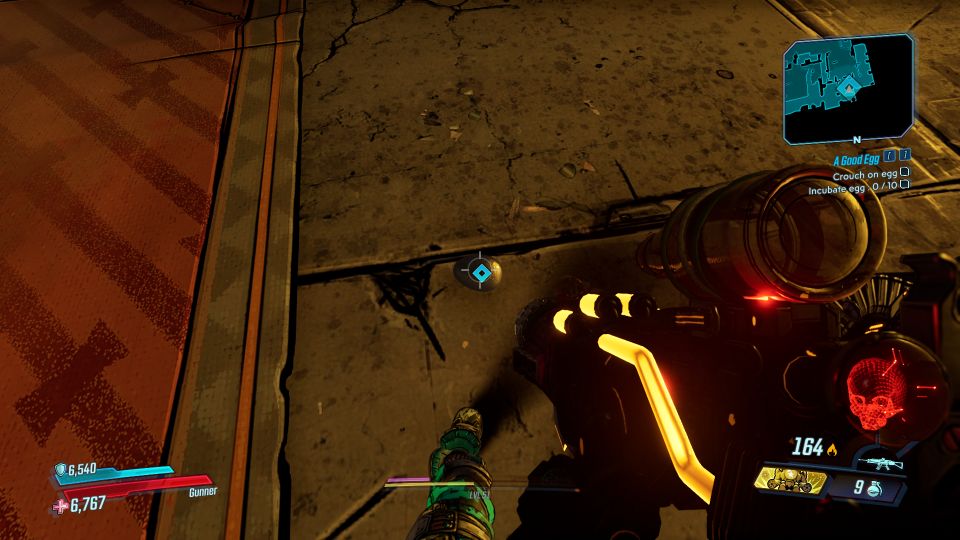 The mission ends after the egg turns into a son of a gun.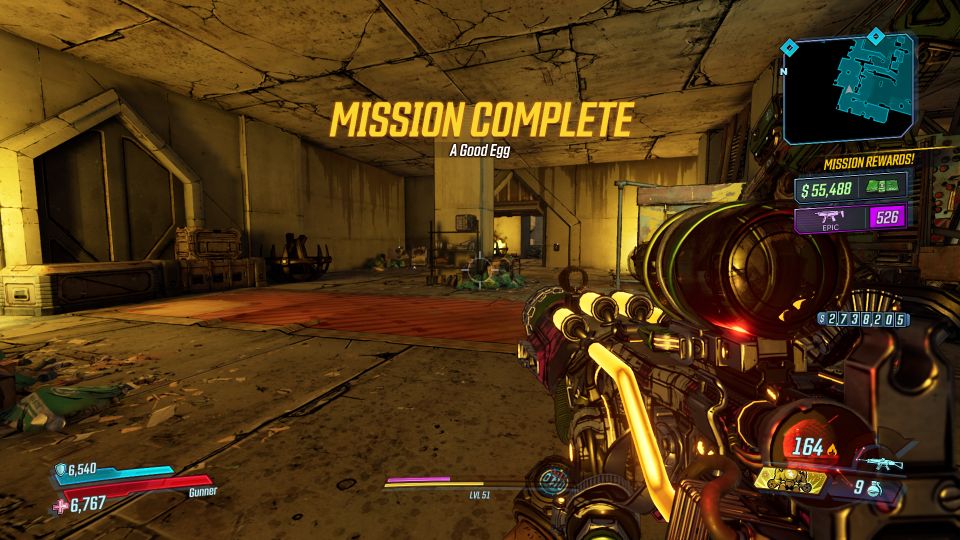 ---
Related articles:
Borderlands 3: Blast Requests Side Quest Walkthrough
Borderlands 3: Enter The Psychoscape (How To Start)