Netflix has quite a number of Korean shows including movies, variety shows, drama and so on.
The Korean entertainment industry has gotten bigger each year and is now a global phenomenon, be it K-Pop or K-Drama.
The popular category in Netflix would be Korean dramas but this list is a mix of all sorts of shows you can find on Netflix.
Here are some of the best Korean shows you can watch on Netflix in general.
1. Goblin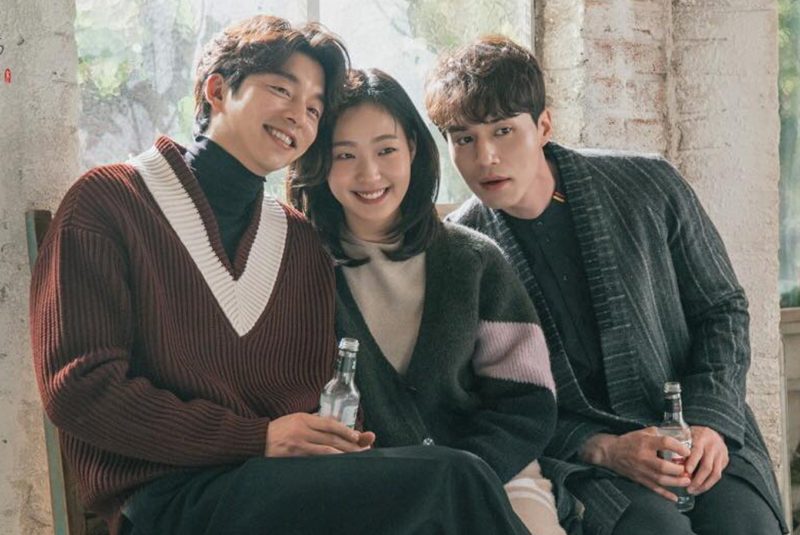 First up is Goblin, one of the most successful Korean dramas of all time. This is yet another supernatural / romance themed drama and it simply worked.
Goblin (also known as Guardian: The Lonely and Great God) features Gong-yoo, Lee Dong-wook, Kim Go-eun, Yoo In-na and BTOB's Yook Sung-jae.
The main character played by Gong-yoo is a goblin who has been cursed with being unable to die. Dong-wook on the other hand plays a grim reaper who committed a big sin in his previous life. They're both related in a way which will be shown later.
Go-eun (the female lead) plays the goblin's bride who is the only one who can end the goblin's life. She's a school student who works part-time and her life changed dramatically after meeting the goblin.
This drama succeeds in bringing a diverse group of beings together (grim reaper with the goblin) and the cast really did a great job in portraying their characters.
There's a good balance of seriousness and humor in Goblin which makes this show wildly successful.
2. Men On A Mission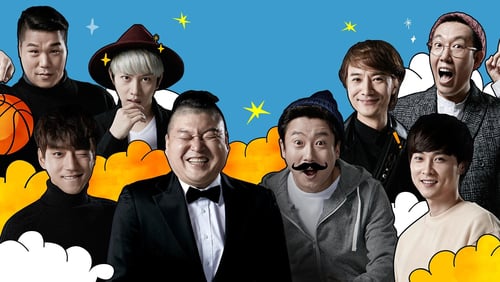 Men On A Mission or also known as Knowing Brothers is one of the top Korean variety shows at the moment.
This hilarious show features a star-studded cast of Kang Ho-dong, Lee Sang-min, Kim Hee-chul, Jang-hoon, Min Kyung-hoon, Lee Soo-geun and Young-chul. While they're all pretty different in character, they actually blend well together in making jokes and teasing each other.
Men On A Mission has guests almost each week and most of the popular celebrities in South Korea have already appeared in the show at least once.
You can watch popular idol groups (for e.g. Black Pink, BTS, Twice, SNSD and so on) on the show as well.
If you love K-Pop or even K-Drama, you may see some of your favorite celebrities on the show, with a different side to them!
3. The Host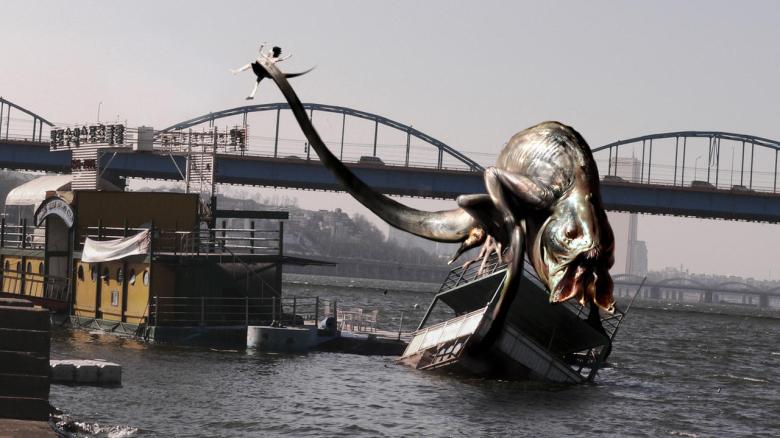 The Host is one of the more successful Korean movies globally and it has been added to Netflix. This show was directed by the 'genius-director' Bong Joon-ho, who also recently directed Parasite, a critically acclaimed movie.
In the simplest sense, this is a monster movie where a gigantic mutated fish appears at Han River, attacking people nearby. As time goes on, the situation becomes worse and people are not allowed to leave the city.
The mutated fish was probably due to an experimentation gone wrong by some Americans, but what made the movie successful was more than it being a monster movie.
This movie highlighted that the real monsters are sometimes human beings. It focused a lot on human drama rather than just the mutated creature attacking people.
4. Vagabond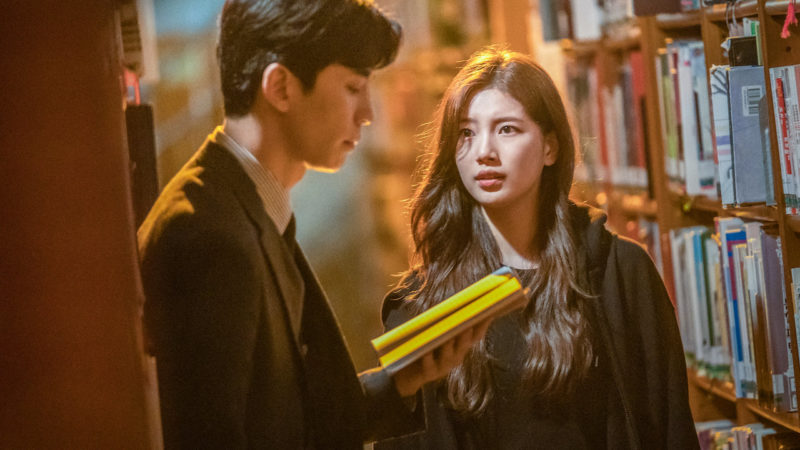 Another top South Korean show to watch on Netflix is none other than Vagabond. This drama features top stars like Lee Seung-gi and Suzy as leads with some interesting supporting actors such as Shin Sung-rok.
Vagabond is a really interesting series as they have unexpected plot twists in many episodes. Some scenes may be predictable but there are a couple of surprises along the way.
This show is about Cha Dal-geon (stuntman played by Seung-gi) who loses his nephew in an airplane crash. Everyone on the plane died except the perpetrators of the crime.
He meets Hae-ri (played by Suzy) who is a Korean intelligence agent from the NIS. Together, they try to find out who's really behind the plane crash. Be prepared for many twists and turns as you progress.
While the drama is mostly serious, there are a few comedic and romantic moments. That said, it's still mostly a thriller drama.
Season 1 was really solid, but the ending of the season left many puzzled. It seems like it's leading towards a 2nd season.
5. A Korean Odyssey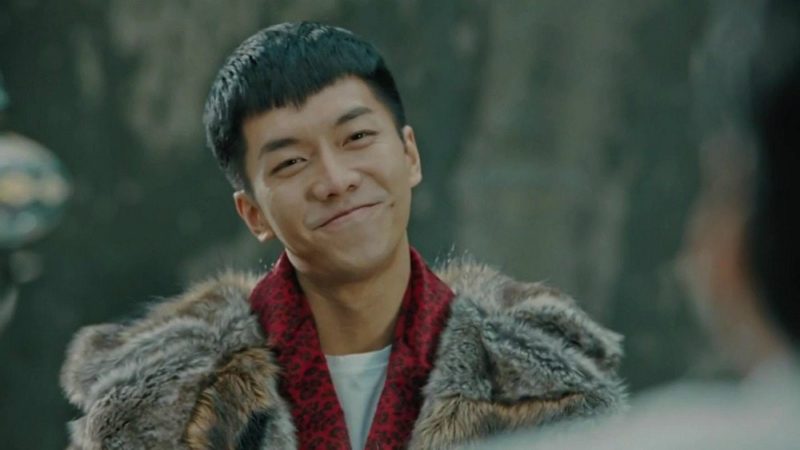 Next up on top Korean shows in Netflix is 'A Korean Odyssey'. This is also a drama but it features many genres like horror, comedy and fantasy. This series was inspired by Journey To The West and many elements of it was followed in this show.
This drama features Oh Yeon-seo, Seung-gi and Cha Seung-won as the lead characters. Seung-gi plays as Son O-gong (deity) and Seung-won plays as "Devil King" who is actually a demon. Yeon-seo enters the picture as she is no ordinary human. She is able to see demons and has never led a normal life.
This show focuses a lot on demons and fantasy, but it also has a fair share of romance between the lead actors.
Do check it out on Netflix if you're new to Korean shows!
6. Descendants Of The Sun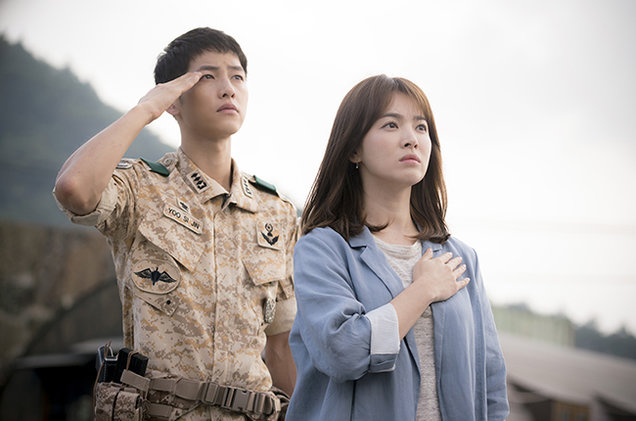 Descendants of the Sun (aka DOTS) is one of those iconic Korean dramas that became extremely popular worldwide.
Many may have heard songs or seen clips from the drama even if they're not fans. Song Joong-ki plays as the lead actor (who is a soldier) in this drama and his now ex-wife Hye-kyo plays as the lead actress (doctor).
The show is mostly on the romance between the two, but there is another couple that stole the spotlight as the 2nd lead couple (played by Ji-won and Jin-goo).
Apart from romance, this show also features some action scenes as the setting is in a war-torn country.
Most of the songs in the show also became really popular, and the songs probably helped the drama a lot.
7. Memories Of The Alhambra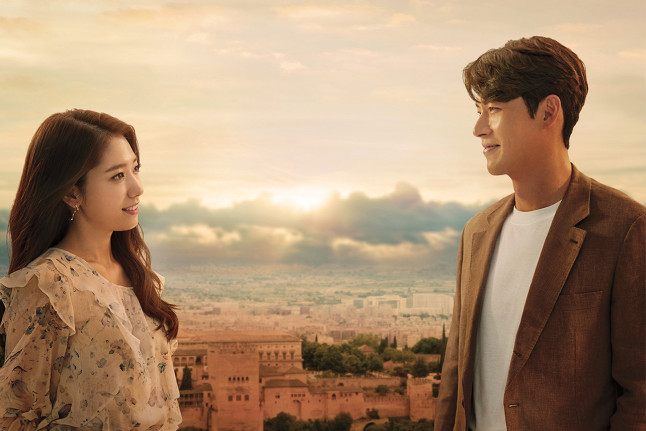 Another Korean drama to check out on this list is Memories of the Alhambra. This is a Netflix original and the lead cast consist of Hyun-bin and Park Shin-hye. If you're an EXO fan, you will see Chan-yeol in a supporting role as well.
This show is pretty good as far as the build up is concerned. Memories of the Alhambra is mostly set in Spain (Granada) and in South Korea.
Hyun-bin plays as the CEO of a successful augmented-reality (AR) gaming development company and Shin-hye happens to be the sister of a highly skilled programmer.
Her brother (played by Chan-yeol) created a unique AR game that in some aspects came to life. The drama becomes more interesting as it progresses but the ending has been disappointing for many. It's still worth watching if you ask us.
8. Busted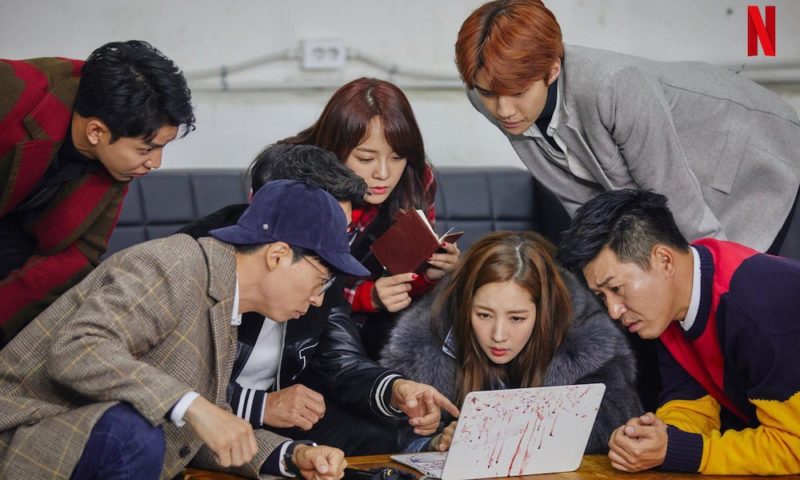 Busted is a pretty unique show on Netflix and in the Korean variety scene. It's sort of a mix between a variety show and a scripted drama.
There has been 2 seasons so far, with minor changes in the cast between the seasons. Busted has a star-studded cast: Yoo Jae-suk, Kim Jong-min, Park Min-young. EXO's Se-hun, Gugudan's Se-jeong, Ahn Jae-wook, Lee Seung-gi and Lee Kwang-soo. They also feature popular guests each week.
It may not be as funny as regular variety shows but it's still interesting as the cast really have to participate in many puzzle-like games.
Each member of the show contributes in their own unique way personality-wise. Do give it a watch if you love mystery-solving plus variety elements combined into one show.
Read also: Busted (Season 2) Release Date – And Possible Guests
9. Psychokinesis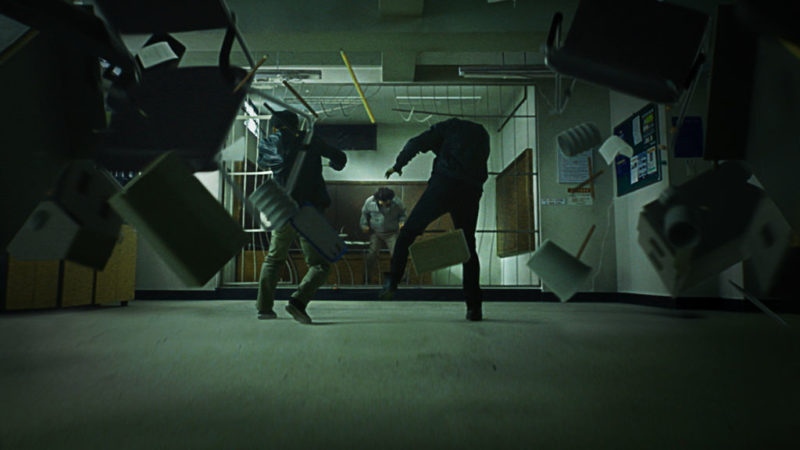 Psychokinesis is a Korean film that focuses on both relationships and supernatural abilities. Unlike most superhero movies where some handsome young dude or lady becomes the lead, this one is different.
In Psychokinesis, your typical uncle-next-door becomes the hero of the show as he discovers that he has unique powers after drinking water infected by meteorite. He plays as a regular security guard who has always been seen by his daughter to be a terrible father.
After his ex-wife's death, his daughter contacts him about the funeral and they meet up again. He then finds out that authorities are trying to close down his daughter's chicken shop (among other shops).
This is where his powers come into play and the rest is for you to watch. The movie not only focuses on powers but also on human relationships.
10. Kingdom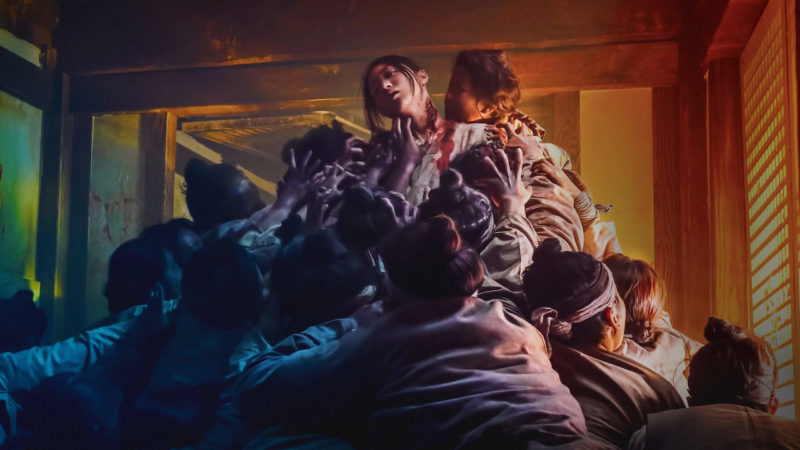 Last on the list is Kingdom, a Netflix series on zombies during the middle of the Joseon era. What's more unique than having zombies in the Joseon period?
Like most of the good South Korean shows, the theme isn't one-dimensional. Unlike regular zombie movies or series, Kingdom doesn't emphasize fully on the dead.
A big portion of the show is also on the politics between the high ranking officials within the kingdom.
It's also what keeps the show fresh. When you're getting bored of average movies of the undead, check out Kingdom on Netflix.
It has its fair share of gore as well.
Hopefully you'll enjoy this list of top 10 Korean shows on Netflix.
---
Related articles:
Netflix's Kingdom Season 2 Ending Explained – Will There Be A Season 3?
Best Food Shows On Netflix That Will Increase Your Appetite
Top 8 Best Korean Thrillers To Watch Today
Top 15 Best Japanese Shows on Netflix
The Best Zombie Films Or Shows On Netflix Today
Top Shows Like Arrow You Can Watch On Netflix
An Overview Of Netflix's Series "The Mist"