Ever since Japanese anime became mainstream, fighting anime has been at the forefront of it all. Every couple of years, a good "fighting" anime with heart-thumping action and nail-biting suspenseful fighting comes out. But, because of its popularity, there are plenty of fighting anime out there, and not all of them are good.
With that being said, we've decided to round out some of the best fighting anime of all time.
Honorable Mentions
Before we go into the meat of things, we've decided to single out a couple that nearly made it to our list.
Despite not cracking top 10, these fighting anime are still well worth binge-watching.
Full Metal Alchemist: Brotherhood (2009)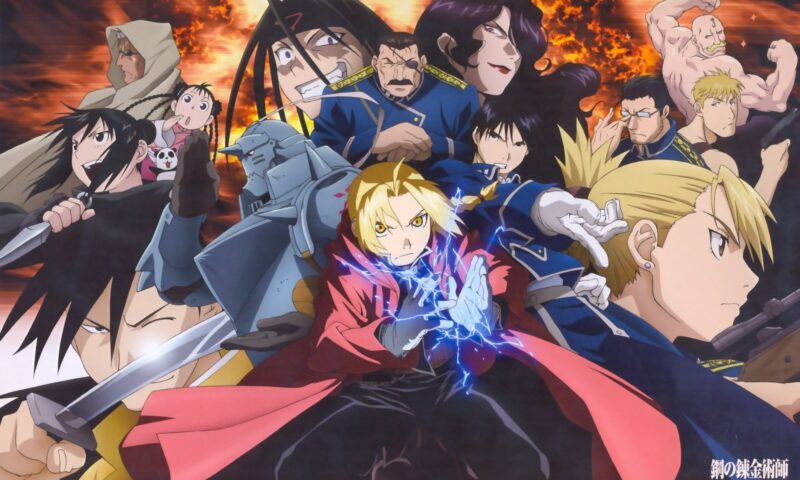 Remade to be more faithful to the manga the 2009 anime series, Full Metal Alchemist: Brotherhood is one of the best anime series of all time. But, while it does heavily feature fighting and some of the most memorable action sequences, including that time when the series' main character, Edward Elric, unleashed all hell against the big baddie of the series during the series climax, fighting was never really central to the plot of Full Metal Alchemist: Brotherhood.
Instead, philosophy took center stage most of the time. Many of the conflicts in the series revolved around alchemy's most basic rule, "equivalent exchange".
If it's any consolation, you actually get to binge-watch two anime series.
Although Full Metal Alchemist: Brotherhood is a lot more faithful to the source material, 2003's Full Metal Alchemist's take on the plot is unique and well worth watching as well.
Hunter x Hunter (2011)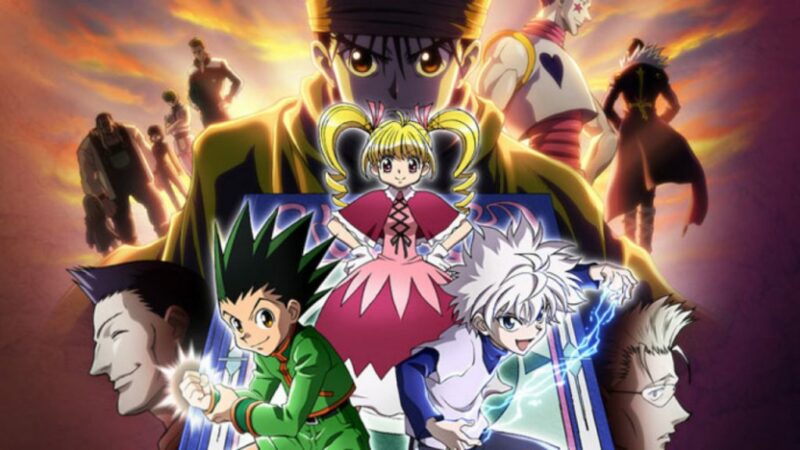 Adventure, exploration, and the progressively dark plot has always been at the center of the series that mostly revolves around two boys wanting to get stronger. However, this isn't to say that fighting isn't a huge part of it all.
Although more of a bonus (albeit a welcome one), Hunter x Hunter has some of the most memorable fighting sequences in anime history.
Just look up "Meruem vs Netero" to see what we mean.
Baki (2018)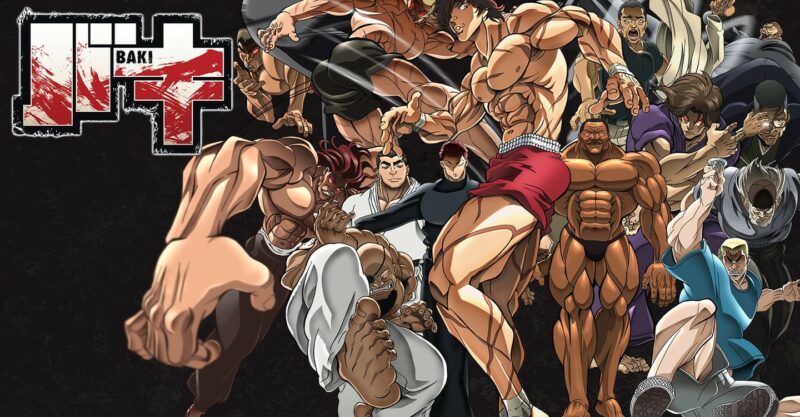 Given a refresh by Netflix, the recently-released Baki series is a bit divisive. It's not really for everybody. It's mostly for people who want to watch absurdly disproportionate muscled men duking it out against each other.
If you like it, then good. It's worth watching. If not, then you're not losing out on much.
Baki's plot is relatively simple as well. It revolves around the titular character, Baki, who is a fighting prodigy who wants to prove himself as the best fighter in the world over his father, a man who could probably eat tanks for breakfast if he wanted to.
It's fun and the animation is high-quality. You'll just need to suspend your beliefs for a while when you watch it.
Shaman King (2001)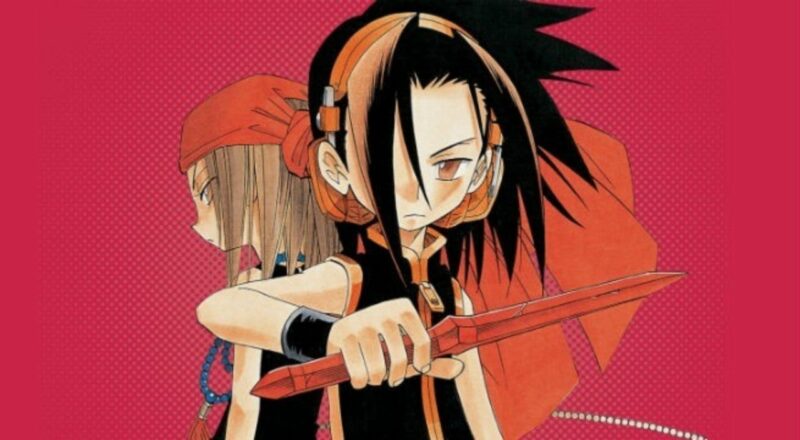 Fight bad guys and save the world.
That's basically what Shaman King and pretty much the other fighting anime on our list is all about.
In Shaman King, there are mediums known as Shaman that exist that can communicate with the dead. The more powerful ones can imbue the spirits of the departed into themselves and other objects, and the main character, Yoh Asakura, has one of the best spirits by his side in the form of Amidamaru, a legendary swordsman feared by many.
What starts off as a lighthearted adventure involving Yoh and Amidamaru, as well as Yoh's friend, Manta, who can see spirits, takes a dramatic turn as Yoh finds himself joining the Shaman Fight in an effort to save the rest of the world.
The main reason why we didn't feature Shaman King is that it deviates heavily from the original material, and the original material itself starts to get all over place.
However, for the fight sequences and vibrant action, as well as how the series manages to bring something old-school in shamans into a modern setting while retaining the fantasy setting of the story, we still do recommend giving the anime a watch.
The Best Fighting Anime in History
1. Dragonball (1984)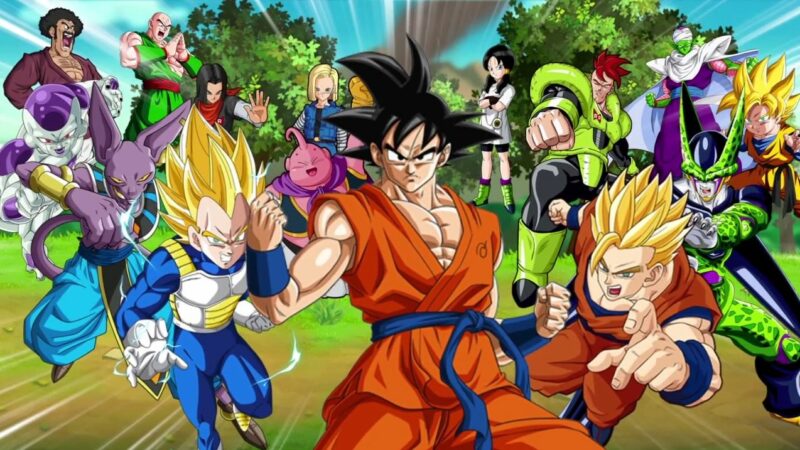 The Dragonball franchise is all about fighting. Every arc revolves around fighting. In fact, from the very start, Goku's been pretty much fighting and training to get stronger. He's fought with the Red Ribbon Army as a kid and later won the World Martial Arts Tournament as an adult.
In fact, even in end-of-the-world scenarios, Goku and the rest of the Z fighters have managed to save the day just by winning a fighting tournament.
There's Cell and the Cell Games, and most recently, Android 17 saved all of the universes in Dragonball simply just by outlasting everyone in a tournament that involved the best fighters from all the universe.
The fact that all Goku wants to do is to fight the strongest and be even stronger serves as further proof that Dragonball is the best fighting anime there is.
2. Sword of the Stranger (2007)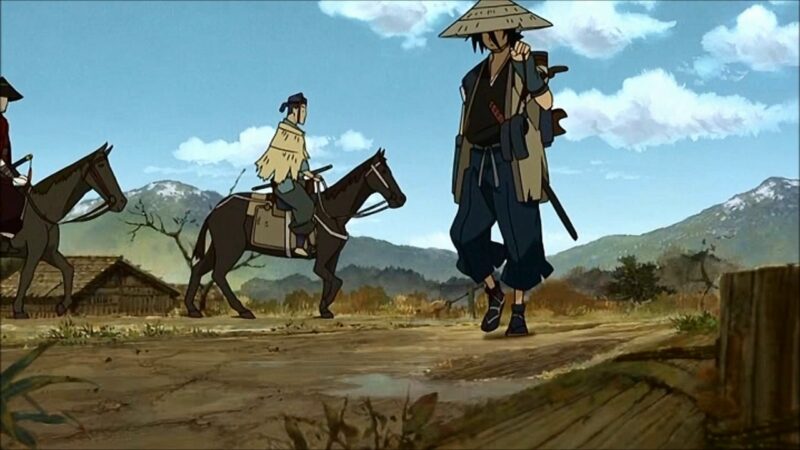 Sword of the Stranger might just be the best fighting anime that you have never ever heard of, and probably, never will. At least, if not for our list.
Sporting one of the best fighting choreographies in Japanese animation, Sword of the Stranger pretty much does away with the plot. In fact, the plot is simple. It revolves around Kotaro, a young orphan, who, along with Tobimaru, his dog, befriends a nameless swordsman, and the three go on a pretty much self-explanatory adventure.
What the feature film lacks in terms of plot and story depth, it more than makes up for in high-octane action that will keep you glued to your seats for the full nearly two-hour runtime.
You'll find it especially entertaining how the film incorporates some semblance of feasible tactics and strategy into the fights. In fact, the film even goes down as far as to break down the positioning of the fighters and how it affects how the fight flows and goes.
3. Yu Yu Hakusho (1992)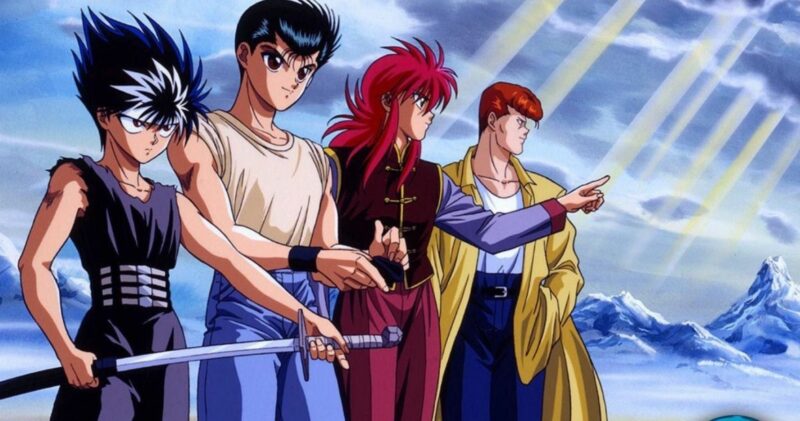 Yu Yu Hakusho is an old anime. It's not as old as Dragonball. However, it's no longer been relevant for a while too. But, despite Yu Yu Hakusho already seeing a full conclusion decades ago, it remains one of the best fighting anime around.
Fighting is central to Yu Yu Hakusho. Yoshihiro Togashi, who later became even more popular due to Hunter x Hunter, drew up a story revolving around a brawler turned good in Yusuke Urameshi.
However, what initially starts off as a means for the former delinquent to redeem himself by working as a spirit detective later takes a surprising turn.
The series peaks in what many consider as the greatest tournament arc in all of anime. Unfortunately, it also ends in what you could argue is the most rushed arc with the most potential as well.
All in all, we recommend giving Yu Yu Hakusho a watch. It won't take long for you to understand why many consider it a classic.
4. Rurouni Kenshin (1994)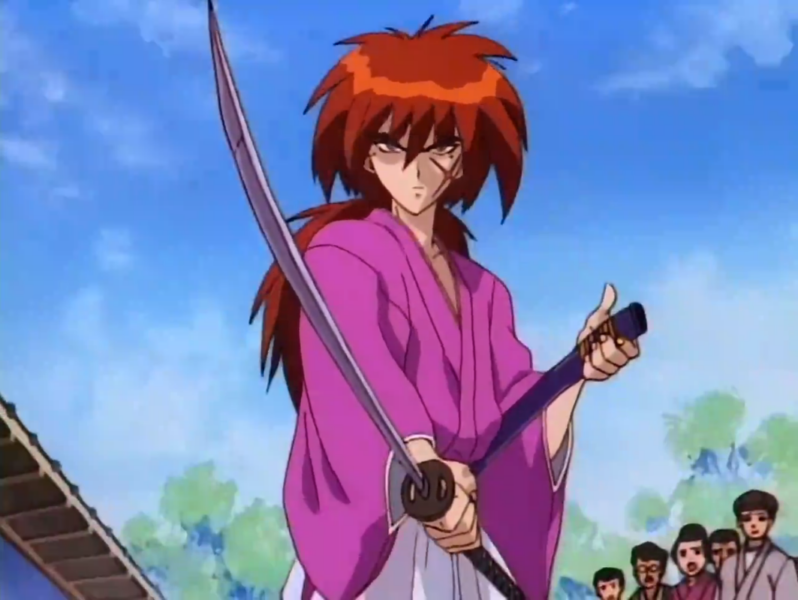 Rurouni Kenshin is another classic. Its story revolves around a generational talent of a swordsman who once only knew bloodshed trying to redeem himself. In doing so, he's exchanged his once razor-sharp blade for a reversed-edged sword, which has since become iconic.
Aiming to never kill again, the swordsman, named Kenshin Himura, constantly finds himself haunted by the ghosts of his past.
From former adversaries and contemporaries to people who've been affected by the ones that he's killed, Kenshin Himura fights them all. The series also does a great job of breaking down the fights and explaining why one over the other. Although it does get over the top at times, such is expected in a series where one man can kill dozens in almost an instant.
Discover more about Kenshin's dark past and treat yourself to some action-packed sequences by watching Rurouni Kenshin.
5. One Punch Man! (2015)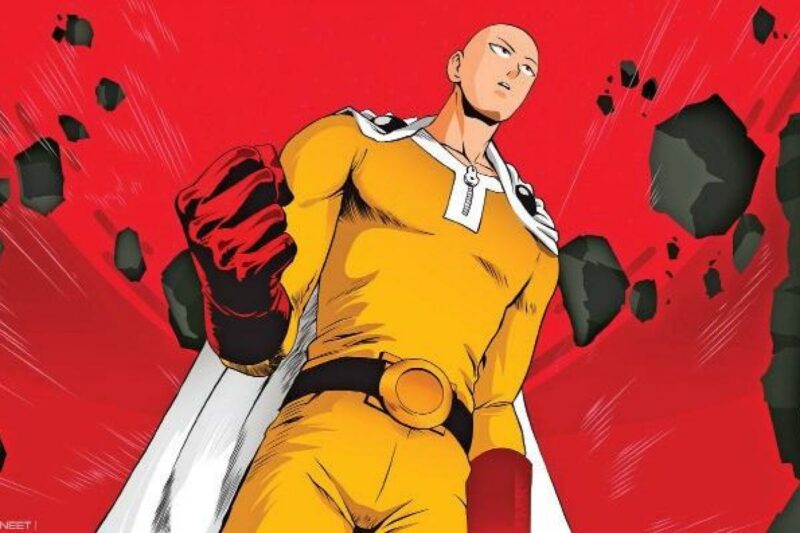 Would a list of the best fighting anime ever really be complete without One Punch Man!?
This anime series, which parodies many common anime tropes, doesn't take itself too seriously. Yet, in doing so, the series has found itself a massive following that hopes to see the main character meet his ultimate goal.
The premise of the series is simple. It features a man named Saitama who, after training to become a superhero, achieves ultimate strength at the expense of losing all of his hair.
Mind you, we're not joking when we said ultimate strength.
After becoming basically the most powerful being in the series' universe, Saitama finds himself discontent. He can literally kill anything and anyone with just one punch. As a result, he now finds himself looking for the ultimate bad guy, one who could finally give him that thrill of the fight that he has so long missed.
6. Hajime No Ippo (1989)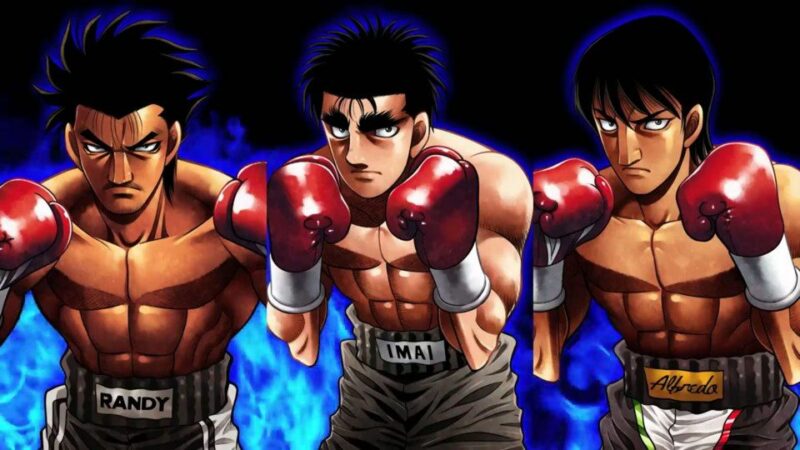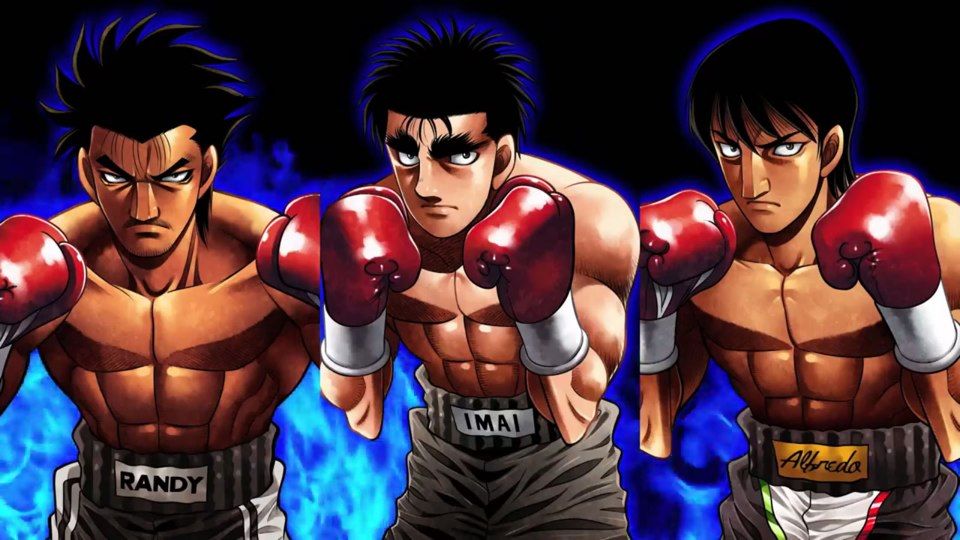 Another classic anime, Hajime No Ippo is one of the longest-running anime franchises. The manga has been serialized since 1989. However, the anime has not had as much success, at least, relative to the manga.
The anime saw a 76-episode run from October 2000 to March 2002 before seeing a TV film and OVA release in 2003. Later on, a second series based on the same manga ran from January to June of 2009 before a third series aired from October 2013 to March 2014.
But, despite how confusing it is to follow the entire anime series, Hajime No Ippo remains a must-watch.
Think of it as like the Rocky film franchise, but for anime.
Some suspension of disbelief is required to enjoy some of the fights, especially with how dramatized certain strategies are for better effect, but many of the terminologies and stuff talked about in the series are based on real things.
7. My Hero Academia (2014)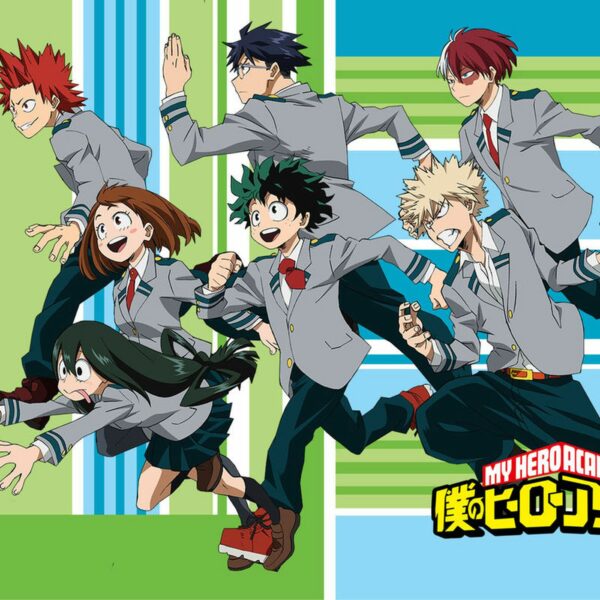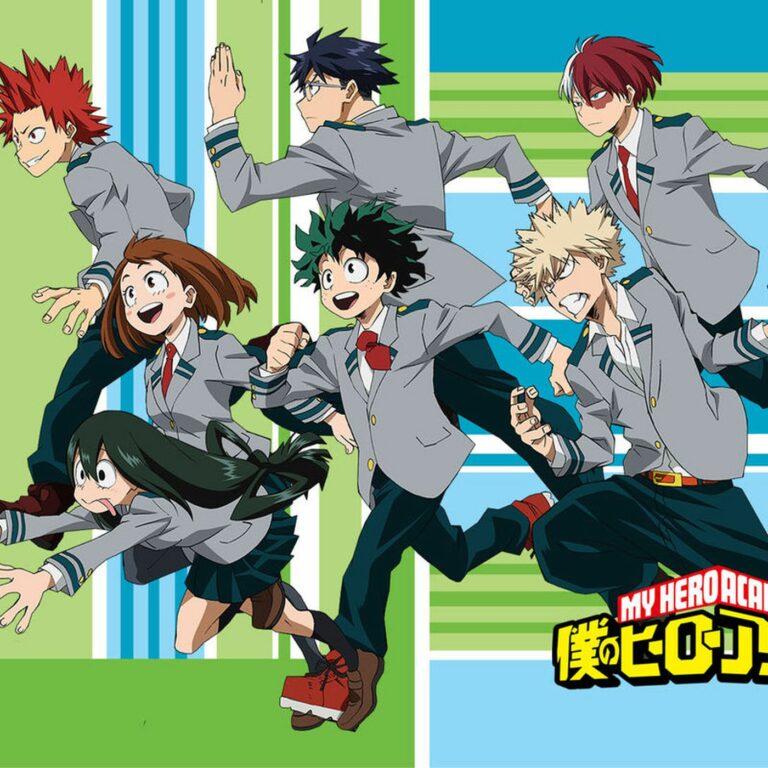 A superhero society feels like a natural fit for a fighting anime. However, prior to Kohei Horikoshi's My Hero Academia, no one really seemed interested in doing so. Or, at least, those that attempted to write a story revolving around such a society never really took off.
In any case, this one did, and it's the best example of superheroes done right.
In My Hero Academia, the majority of people have been born with "quirks". These quirks are superhuman abilities that, depending on strength, can allow people to make their daily lives easier or even become heroes.
The central character, Deku, is a huge fan of the world's greatest superhero, All Might, and later inherits his idol's abilities as his successor.
From the on, Deku and the rest of the heroes of My Hero Academia have found himself in a constant struggle to try to maintain law and order with All Might's retirement creating a power vacuum resulting in villains increasingly becoming more brazen.
What sets My Hero Academia apart is, despite having the main protagonist, it's not afraid to shine a light on the series' other characters. Its large cast of characters all plays their respective roles. In fact, multiple episodes can go without really revolving around the main character, Deku, resulting in some pretty effective world-building and character development.
8. Kill LA Kill (2013)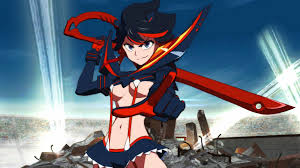 Kill LA Kill is what would happen if someone made a fighting anime based on "spectacle fighter" games.
This sub-genre of fighting games focuses on pulling off spectacular and smooth combos.
An anime series full of fan service, Kill LA Kill revolves around Ryuuko Matoi's story of revenge as she tries to seek vengeance for the death of her father. It's not exactly the most unique plot. It doesn't help that the plot tends to get a bit too cheesy. However, if that's what you prefer in your fighting anime, then Kill LA Kill has that, and more.
If it's any consolation, Kill La Kill's action sequences and production value are both well worth sitting through the cheesiness of it all.
9. Megalo Box (2018)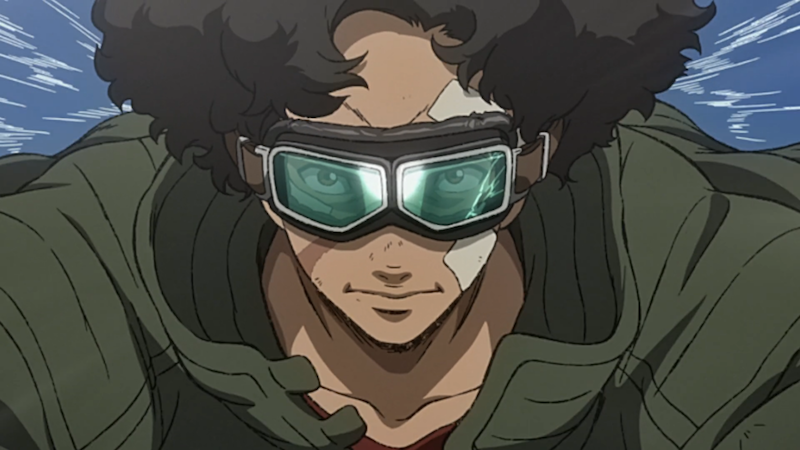 In a world where boxers have turned to use exoskeletons to improve their fighting capabilities, a young man named Junk Dog is out to prove himself that he is the best megalo box there is and will ever be.
Megalo Box doesn't have the most complex plot. However, what it lacks for in a unique story, it more than makes up for in some of the most breathtaking fight scenes in anime history. The meticulous attention the studio paid to the animation proves that you don't really always need to go over the top to wow your audience.
10. Fate/Zero (2006)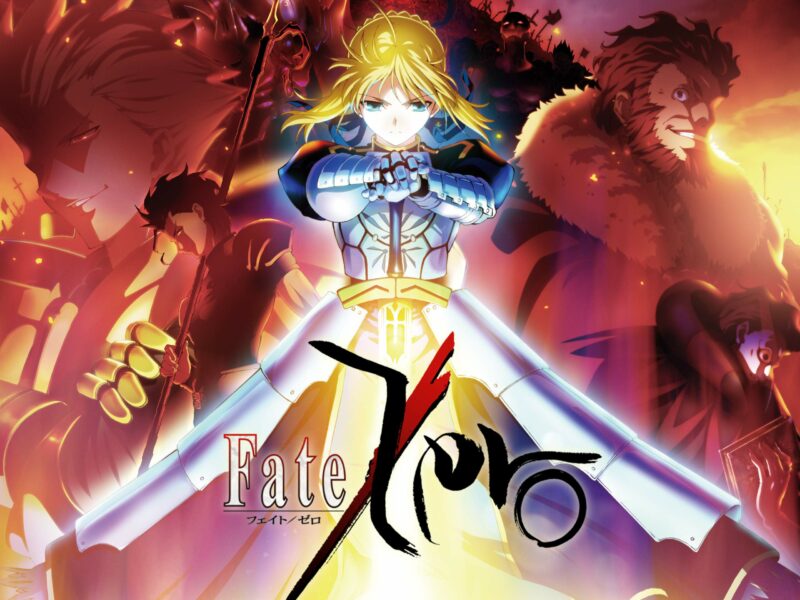 Flashy presentation and super moves are all par for the course for fighting games. Although many fighting anime do feature its fair share of over-the-top action, perhaps none do it better than Fate/Zero.
A battle royale anime released before the battle royale game genre became popular, Fate/Zero revolves around an item that will grant anyone whatever it is they desire. Contestants will fight over the right to make their wish.
To make things interesting, each participant can summon their own heroic spirit to give them the necessary abilities and powers to win.
The fights and production quality in Fate/Zero are as much of a draw as the wide range of abilities featured in the series themselves. This includes anything from an invisible sword to a bow that never misses.
Conclusion
There you have it, a list of the best fighting anime to watch.
If all you're after is more fighting and less drama, and sometimes, even at the expense of a good story, these are the anime for you.
---
Related articles:
The Top Ten Best Anime Villains Of All Time