The term Isekai translates to "another world" in Japanese. In anime context, it refers to a subgenre of fantasy-type anime where the protagonists are either reborn or transported to another world.
Think of Alice's Adventures in Wonderland or The Chronicles of Narnia, if you're from the West.
Isekai anime is not new. However, it experienced arguably its largest boost in popularity in recent years. This is mostly thanks to the popularity of the light novels where most isekai anime are adapted from or based on.
Just like any other anime genre, isekai anime are not always good. Some are. Others are not. That's why we decided to round up the best that the genre has to offer — in no particular order.
Whether you're a fan or new to the genre, you're sure to find something new, different, and good to watch in our list of top 10 isekai anime.
1. Re:Zero — Starting Life in Another World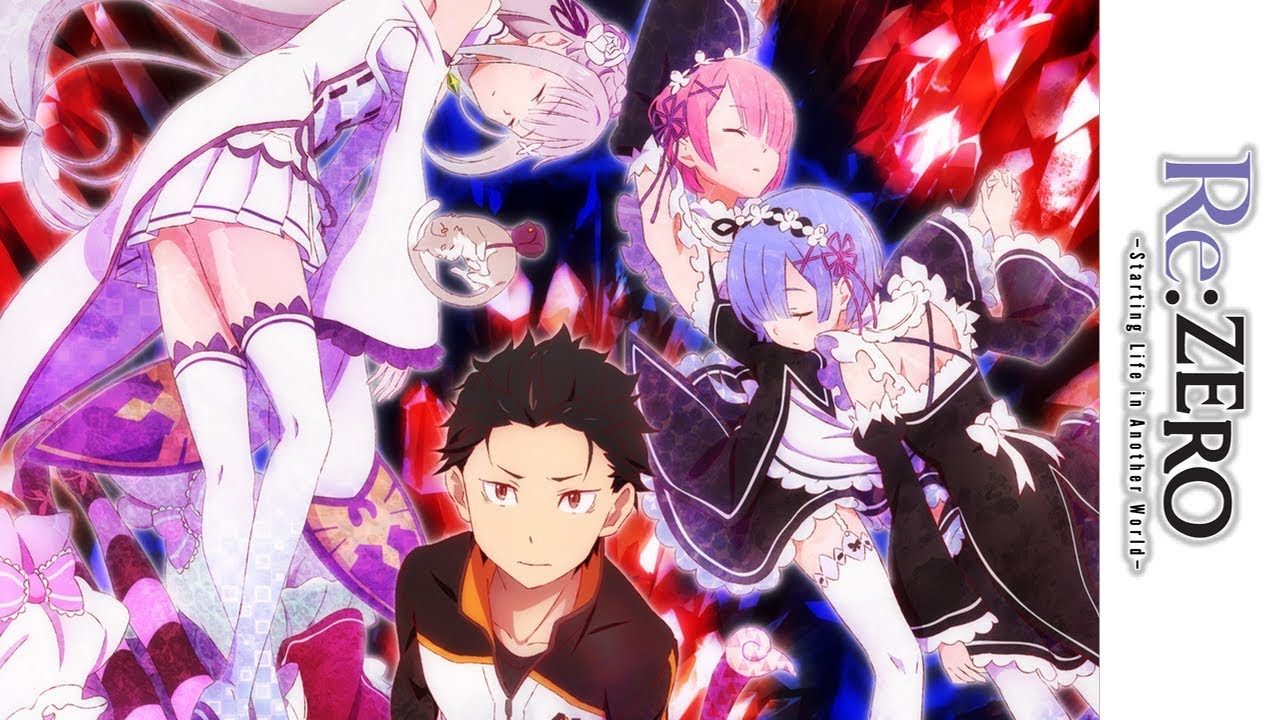 Many consider Re:Zero — Starting Life in Another World or Re:Zero kara Hajimeru Isekai Seikatsu as the best anime of 2016 and one of the best of the decade. That's high praise. But it is not unwarranted.
The anime follows the protagonist Natsuki Subaru, who suddenly finds himself trapped in a fantasy world while on his way back from the convenience store.
The show starts in a rather light note. However, things quickly take a turn for the dark as Subaru finds out that he was cursed with a terrifying power.
Known as "Return by Death", Subaru finds out that he is resurrected every time he dies at a certain point in time.
With death and destruction commonplace in the fantasy world, Subaru finds himself dying and living all over again as he tries to prevent those who are closest to him from their untimely demise each time.
Thanks to its cast of likable characters and stellar animation provided by White Fox, Re: Zero is a must-watch even if you're not a fan of the isekai genre.
2. No Game No Life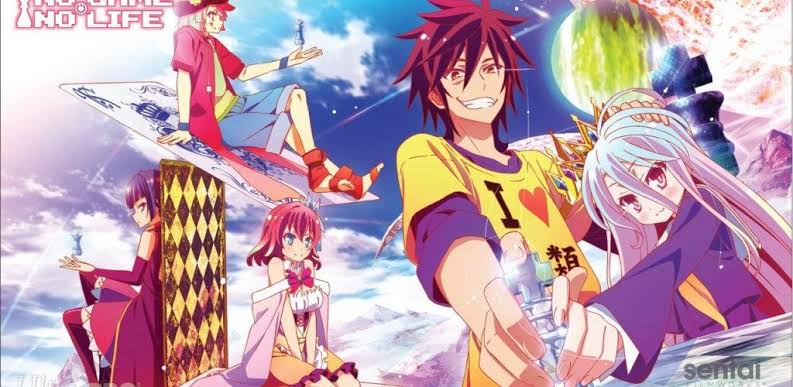 Most isekai anime prominently feature violence at one point or another. No Game No Life does not.
No Game No Life features step-siblings Sora and Shiro, who, under the alias "Blank", have found themselves as the best gamer in a world full of gamers.
Because of this, a god decides to transport them into a world where there's no violence. Instead, people settle everything by playing games.
What follows next is a unique but compelling story as the siblings work towards helping the human tribe, the lowest-ranked among 16 tribes, overcome everyone else.
A show that appeals to both gamers and anime fans alike, No Game No Life is certainly worth a watch.
3. Overlord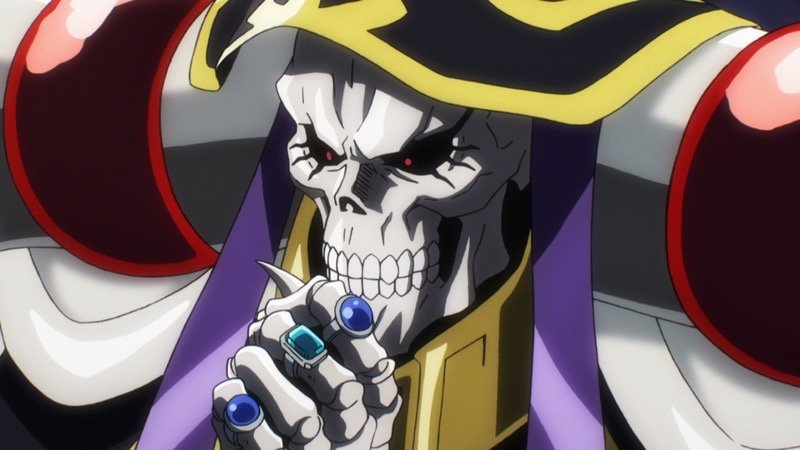 What would you do if, during the last day of an MMORPG's service, you find yourself trapped inside its world?
Panic? Try to wake yourself up from this bad dream? What about form your own guild and set out to rule everything there is to rule?
Such is the premise of Overlord.
A dark comedy featuring an even darker and grislier world, Overlord is both good for a laugh and some quality entertainment.
Paired with Madhouse's animation, which excels particularly during the show's many action-packed scenes, Overlord does everything that an isekai anime should, and then some.
4. The Saga of Tanya of Evil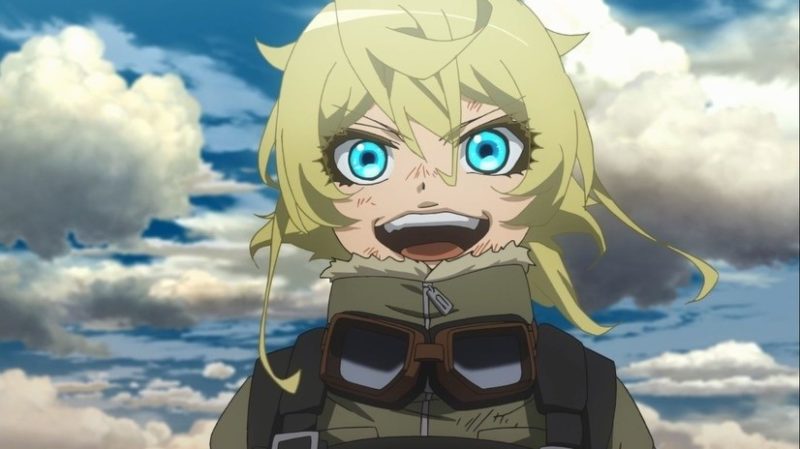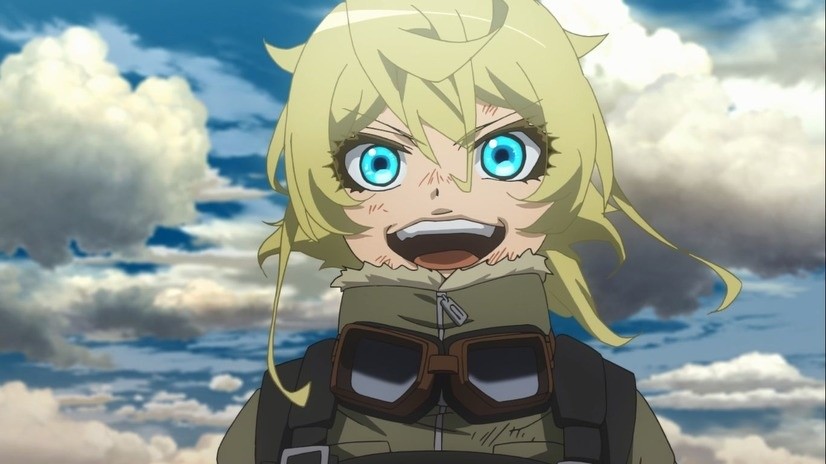 The Saga of Tanya of Evil is arguably the most unique isekai anime on our list if not in all of isekai. This is mainly because it tells the story of a protagonist who could easily be the villain as well.
Reborn as a sorceress named Tanya in a fantasy world after coming face to face with God who questions his lack of faith, the former HR manager with an infamous and ruthless management style now decides to bring her borderline tyrannical leadership to a chaotic world filled with magic and warfare.
Absurd and audacious is exactly how we'd describe The Saga of Tanya the Evil.
But you know what? Even if this little girl is the literal embodiment of chaotic neutral (or evil, depending on how you see it), we still love watching her attempt to maintain some semblance of order and we believe that you will too.
Give The Saga of Tanya the Evil a chance and you'll see exactly what we're talking about.
5. Sword Art Online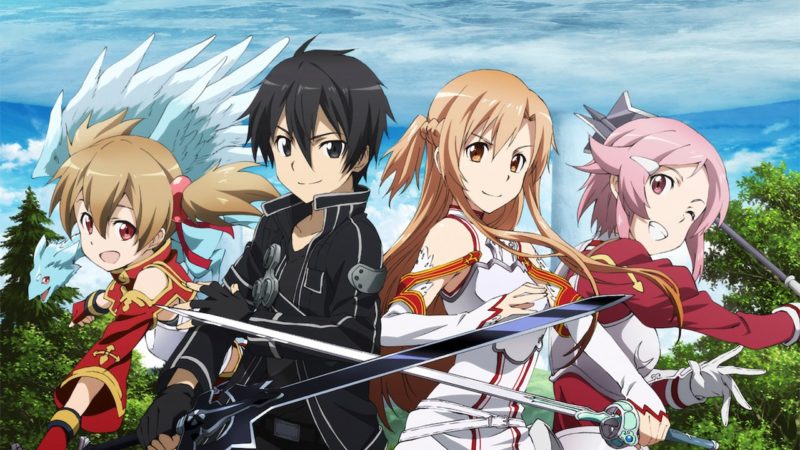 Ah. The one that started it all.
Sword Art Online is widely credited as the anime that popularized the isekai genre. Sure, it wasn't the first, but it was what introduced the concept to the mainstream anime audience.
The initial premise of Sword Art Online is simple — it features Kirito, the protagonist who finds himself trapped alongside 10,000 other players inside the game's world, Aincrad.
But, as he had already played the game previously as a beta tester, Kirito finds himself always one step ahead of everyone else, which earns him quite the reputation considering he likes to keep the information to himself.
Not to mention, if you die while trapped inside the game, you die in the real world as well.
What then ensues is a tale of survival that turns very real and very dark quickly as Kirito eventually decides to team up with other players to try and clear the game and ensure everyone's survival.
With stunning visuals and fluid animation, as well as an easy-to-follow plot, Sword Art Online is arguably the most popular isekai anime today.
Still going strong since its release in 2012, with another light novel and a new season underway, Sword Art Online is a must-watch.
6. Inuyasha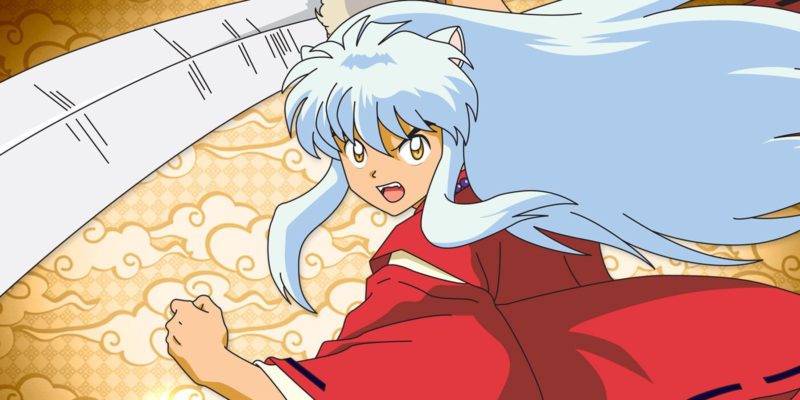 Wait, what? You've probably heard of Inuyasha before.
Seriously, who hasn't?
Inuyasha is easily the oldest anime on our list, predating most of those included in our round-up by more than a decade.
But still, it warrants an inclusion, both because it's an excellent anime and that it's an isekai.
The anime features Kagome Higurashi, who finds herself transported from present-day Japan to the Feudal Era, where he meets and befriends the half-demon Inuyasha.
This meeting then spirals into a whirlwind of an adventure as the two of them gather allies in their ultimate goal of retrieving and protecting the sacred Shikon Jewel from the evil demon Naraku that ends in the two of them eventually falling in love and getting married.
Inuyasha is a long tale with four film adaptations and a sequel series that serves as a conclusion to the anime.
If you're looking to kill time and for some quality entertainment, Inuyasha is a no-brainer of a choice.
7. Grimgar of Fantasy and Ash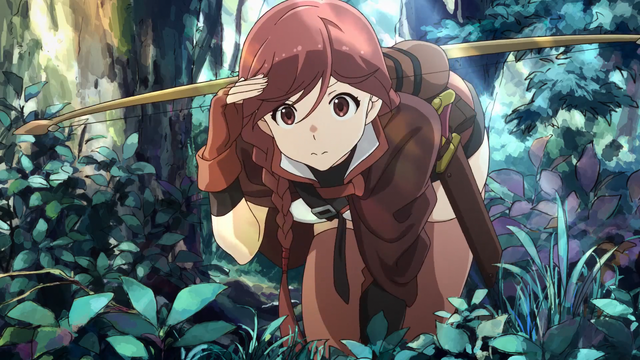 In an interesting twist to the usual isekai anime formula, Grimgar of Fantasy and Ash sheds some light into a world where regular humans struggled to live after mysteriously waking up in a fantasy world.
The world of Grimgar of Fantasy and Ash is brutal and unforgiving. This makes survival especially hard for Haruhiro and the other young adults who have little to no recollection of how they got there.
Now pressed into service as soldiers, the show's main cast of characters will have to find a way to survive, among other things.
Story aside, what makes Grimgar of Fantasy and Ash worth watching is just how well everything is built.
From the characters, the sights, and sounds, everything just seems like it was built with so much passion, talent, and love.
Grimgar of Fantasy and Ash will draw you in for its beauty, but you'll stay because of its story.
8. The Devil is a Part-Timer!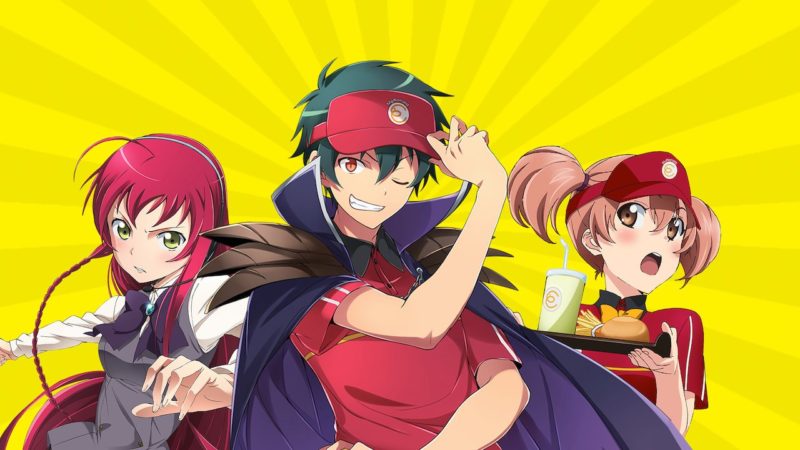 Instead of having humans transported into another world, The Devil is a Part-Timer! transports supernatural beings to Earth where they have no choice but to adapt and live in a foreign world where their former powers and abilities no longer work.
The show itself features one such being.
As a demon king hellbent on ruling his world, he finds himself defeated and having to escape through a portal. But what he did not know was that the portal would transfer him to Earth and strip him off of his former powers.
Because of this, the former demon king is now a regular human who must find ways to adjust to his mundane life as an employee in a fast food restaurant.
As a fun and light-hearted take on the usually grimly isekai genre, The Devil is a Part-Timer! is worth a watch.
9. The Rising of the Shield Hero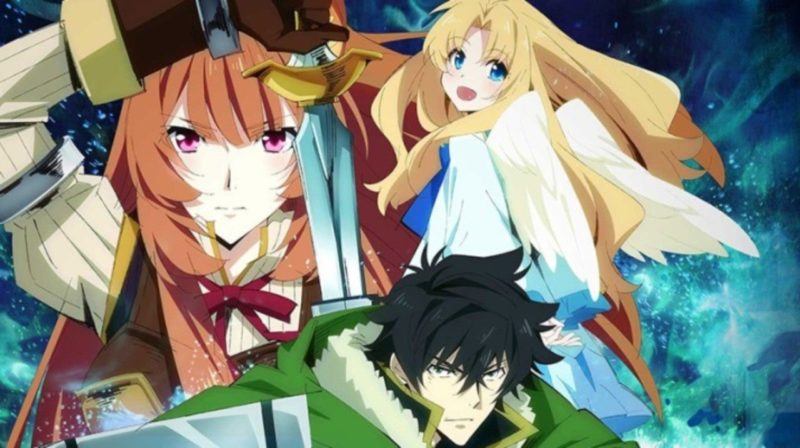 Summoned as one of the four heroes tasked on saving the world, Naofumi Iwatani, the Shield Hero, quickly finds himself discriminated and hated by the people who summoned him.
To make matters worse, he finds himself branded as a pervert after his only companion, Princess Malty, accuses him of sexual assault.
Now having become cynical and distrustful, the once kind Naofumi Iwatani will have to persevere against all odds to prove that he has what it takes to be a hero.
Praised for its intense action and character development, The Rising of the Shield Hero is a currently ongoing anime series that will have you wanting for more in no time.
10. That Time I Got Reincarnated as a Slime

What would you do if you were reincarnated as a slime? There's a huge chance that you'll feel bum and down.
Not Satoru Mikami though.
After finding himself having become a slime, Mikami sets out to reinvent himself. He renames himself as Rimuru Tempest, who, thanks to his ability that allows him to absorb the skills and powers of whatever it is that he decides to consume, becomes one of the most powerful characters in his world.
Unsurprisingly, Rimuru finds himself as the best anime protagonist of 2019 according to the Crunchyroll Anime Awards.
But while Rimuru is the main draw, the rest of the cast are just as memorable.
With the first season already complete and two more on their way, there's no better time than today to get caught up with all that's happening in That Time I Got Reincarnated as a Slime.
Final Thoughts
As you can see, the isekai genre has plenty of quality anime to offer.
From action-packed scenes to compelling storylines and quality animation, you'll find that isekai anime deserve all of the praise that have come their way in recent years.
If you've found yourself at least curious about what the genre is all about, then we recommend giving any one of the shows on our list a look.
Trust us, you'll find yourself sucked into their world (figuratively, of course) in no time.
This article was written by Ray.
---
Related articles:
The Best Anime To Watch On Netflix If You Are Bored
Most Powerful One Piece Characters With The Conqueror's Haki
Top 10 Best Game Anime To Watch – 10 Cool Choices