All great anime stories have their own share of conflict. May it be a conflict of interest, ideals, strength, or intellect. Hence the reason why anime villains exist, to embody these conflicts and add more substance to the story.
We indeed hate some of them to a certain extent but villains also deserve a little appreciation. That's why we give them the credit they deserve by listing the top 10 best anime villains that best played the villain role.
1. Ainz Ooal Gown (Overlord)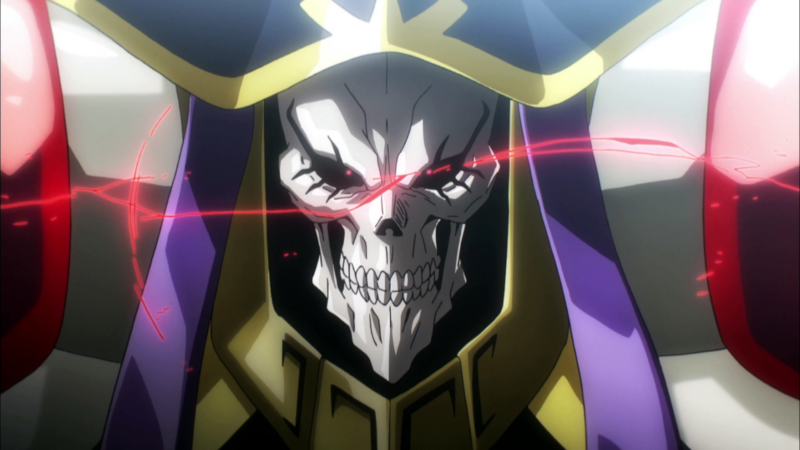 The anime is about an average joe being stuck inside a game world where all NPCs and monsters had gained sentience and formed their civilizations. He became his max level undead character in a world filled with NPCs who could think and feel, similar to real-life human beings.
Despite being an overpowered undead, Ainz struggles to maintain his image among his so-called children (NPCs of Nazarick), as he fears that losing their respect would lead to them losing their respect for the guild.
He does not aim for world domination, he just wants to create a sanctuary to keep his children safe before he leaves the game.
Ainz is not really a bad guy at heart. He was just forced into the villain role by various circumstances. His character development from being a salaryman slowly succumbing to the role of an undead overlord is fun to watch.
He is one of those villains who can be counted as one of the most entertaining. He still should not be underestimated as a villain however as he is capable of wiping out armies just to flex.
2. Light Yagami (Death Note)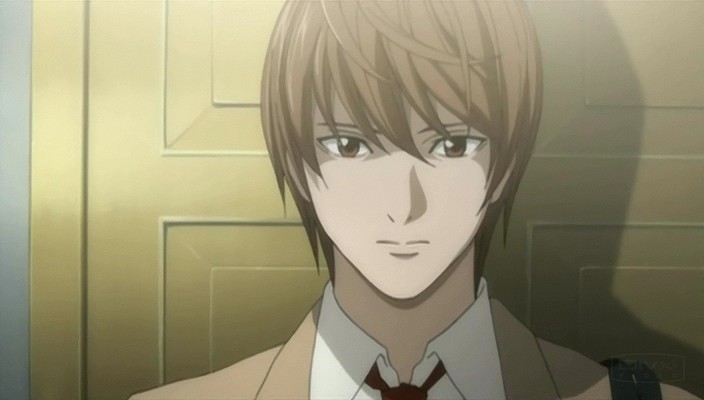 The anime was sensational during its time and was considered a fresh concept for a Shonen Jump series. Several decades later, the anime remains a masterpiece.
Light is both the protagonist and the villain of the series. What made Light a memorable villain was not just his philosophical ideas and outstanding intellect. He showed us how having absolute power can change a person in our modern-day society.
Light gets a hold of a notebook capable of killing anyone written on it. After getting a taste of its power, Light decided to use it to fulfill his ideal kind of justice. One that involves killing criminals who evaded the law or death from the law. His killing spree caught the attention of an eccentric genius detective known as L, which played the role of a hero seeking to bring lawful justice.
Light's character was created to be as realistic as possible. Someone you can empathize with, perhaps maybe even share the same mindset. Some may have hated him at some point but we all know that we were always looking forward to how he will evade capture.
Realistically speaking, anyone with power will be willing to bend the law to carry out their ideals. It's just a matter of the right impulse.
3. Marshall D. Teach aka Blackbeard (One Piece)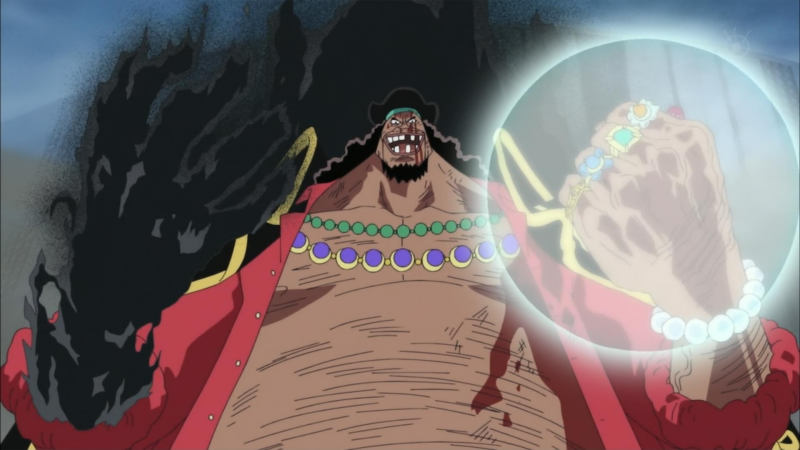 One important role of a villain is to give the story more depth, and Blackbeard deserves to be praised for doing such.
Let's take into account everything that happened due to his villainy. His schemes are what triggered the "War of the Best" in Marineford which led to an important chain of events in the story. Both Portgas D. Ace and the strongest pirate alive, Whitebeard, died because of his betrayal.
Both Sengoku and Garp stepped down from their positions after the battle. Aokiji leaving the marines could also be blamed for this. Most importantly, the events of this battle were the reason for the 2-year time skip for the Strawhats.
Blackbeard may not be the smartest or strongest. But we owe it to him for many awesome things that happened in the series.
4. Dio Brando (JoJo's Bizarre Adventure)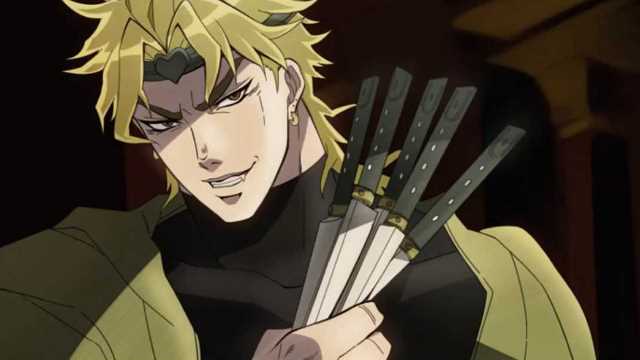 Even if you didn't watch the anime, you'd recognize Dio from the memes. If you did watch it, then you know right from the get-go that this bastard is just evil and deserves to take a beating.
Dio was already heartless as a human. He planned to slowly poison his adoptive father and steal JoJo's inheritance. He even forced himself onto JoJo's childhood sweetheart, and brutally kicked JoJo's dog who just wanted to play with him.
His black heart and ambition only grew when he turned himself into a vampire. Forget about the inheritance, Dio shifted his sights to world domination.
Dio has all the great makings of a Shonen villain. He has the vitality and strength of a vampire. He is intelligent and charismatic. With a group of vampires and superhuman existences that both fear and admire him. Later in the series, he gains the power to stop time and uses it to physically and psychologically torment his enemies.
5. Frieza (Dragon Ball)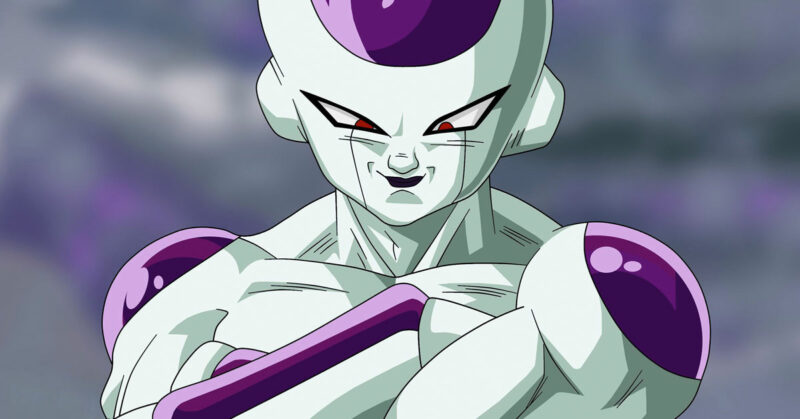 Goku had been pitted against many great villains in the series. Sure, the likes of Broly or Jiren were epic fights that fans could be talking about for a long time. But out of all the villains introduced in the series, only Frieza could be considered as the true anti-Saiyan.
Frieza destroyed Planet Vegeta and almost successfully annihilated the entire Saiyan race. This kind of bad blood is simply beyond repair, especially for Vegeta. Add the fact that Frieza hates Goku to the bone, there would be no peace for Saiyans as long as Frieza is still alive.
Also, Frieza is one of the few villains from the Dragonball Z series who can keep up with the Saiyan's ability to have more transformation and power up. Don't forget Frieza's tendency to blow up planets for kicks or use it as his desperation move.
6. The Major (Hellsing)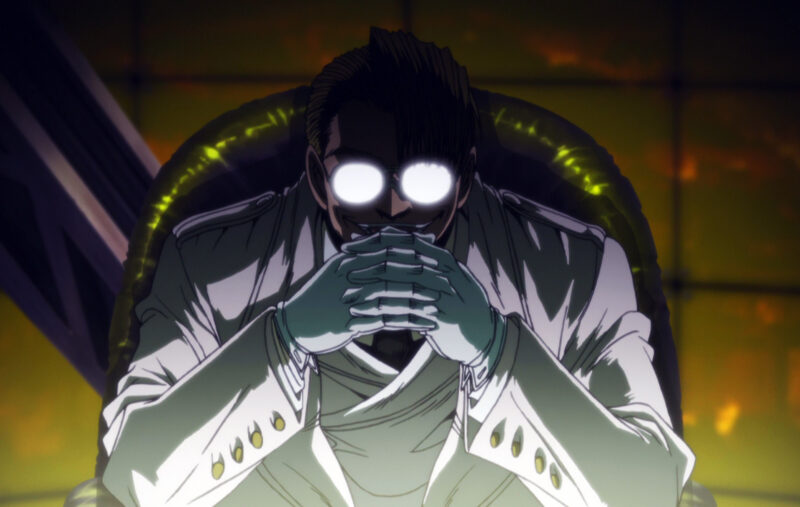 Imagine a high ranking Nazi who survived World War 2 and returned decades later commanding a supernatural army. The Major's goal goes beyond the original goal of the Nazis, however. His aim is to throw the world into an endless cycle of war.
The Major is a master tactician with an insatiable lust for blood, capable of killing millions of people for fun. He is both calculative and manipulative, capable of making everything dance in the palm of his hands. All his efforts and years of planning were solely dedicated to his love of war. He can sacrifice his whole army and even himself just to make war more decorative.
The Major goes far more than just the embodiment of evil. He is an absolute sadomasochistic madman.
7. Uchiha Madara (Naruto)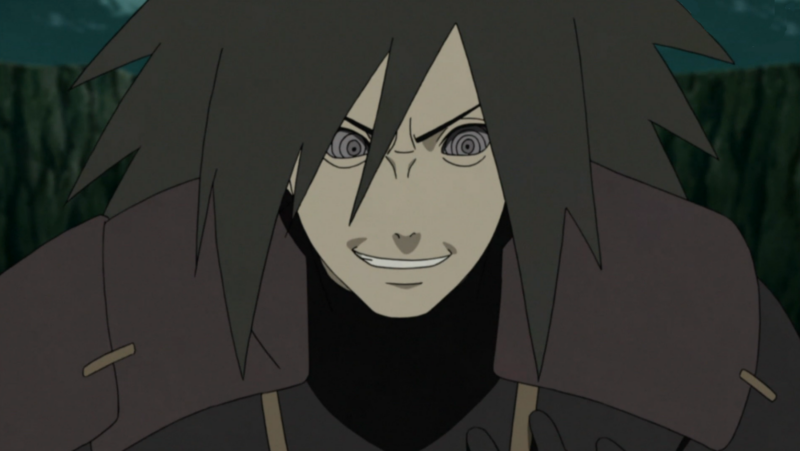 If you had to choose to become an anime villain of your choice, this guy probably is at the top of your list. Uchiha Madara is as badass as an anime villain can get.
He has strength, intellect, style, and ideals. Although he did lose to Hashirama in the past, he returned during the 3rd ninja war and proved himself to be the strongest ninja in history.
Madara has the Rinnengan and is able to put the whole world into an illusion. He was unkillable due to Edo Tensei. He was the strongest ninja on the battlefield, meaning no one can forcefully seal him.
Technically, Naruto never managed to defeat him as the battle we've been looking forward to since Shippuden began never happened.
8. Sosuke Aizen (Bleach)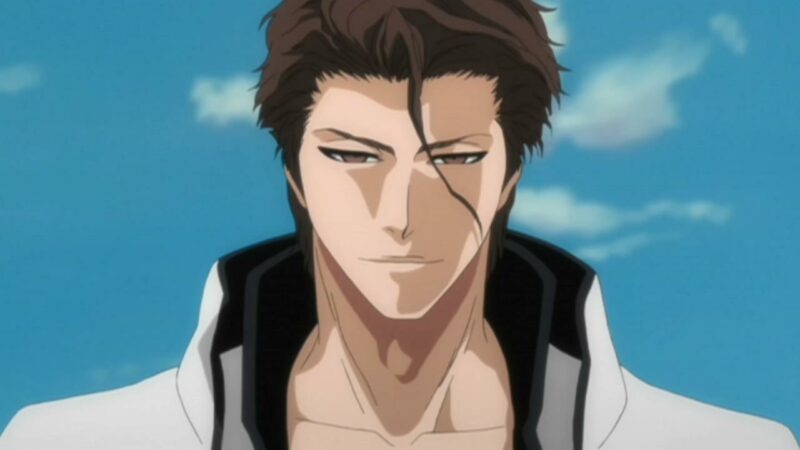 Betrayals are a common activity on a villain's to-do list, but no one does it better than Aizen. The majority of the anime's plot actually revolved around his schemes.
Perhaps the best machiavellian villain in the anime world, he can patiently scheme for centuries if needed. He always stays several steps ahead of everyone and will rarely lose his cool. Everything for him is calculated and is within his expectations.
Along with a brilliant mind, Aizen can outfight and overpower anyone with his god-tier powers. Aizen was made to be untouchable.
9. Griffith (Berserk)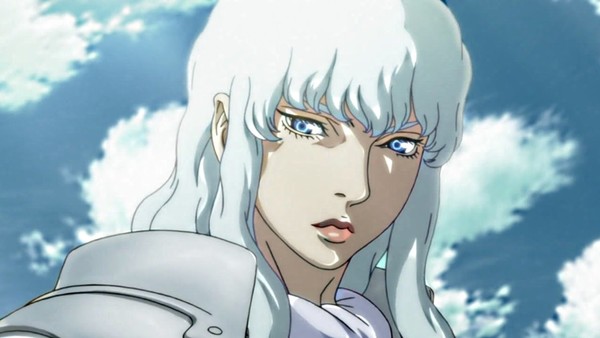 Griffith's heart is all the twisted, grotesque, and repulsive side of humanity. On the other hand, you'll appreciate how intricate his character is and how well made his entirety is as a villain. This guy's evil is far beyond redemption. Griffith is someone who can get as low and as petty as possible just to get what he wants.
He managed to attain Godhood by sacrificing the lives of his comrades, along with his humanity. He raped the protagonist's pregnant wife in front of him to a point that it physically deformed the child. Seriously? You'd have to be a real twisted person to get hard in that kind of scenario. Those who know the accounts of this villain know that a brutal death is already getting off light. Seeing Griffith at work is just a horrifyingly scarring experience.
The most frustrating part about him is the fact that he managed to convince the entire world that he was a savior.
10. Johan Liebert (Monster)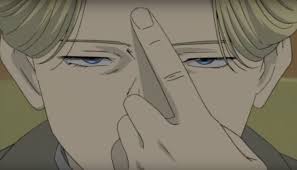 Being a villain in an anime with that title, Johan didn't disappoint. His thought process is truly disturbing and one that you would not hope to understand. Although the anime is set in a realistic world, Johan's ability to scheme and manipulate people can be considered as supernatural.
He convinced a group of military-trained students and personnel to murder each other. He also can convince people to commit suicide. That's just a decoration to capabilities as he also has a long list of people he had personally killed. He was so villainous that a group of Nazi supporters want to revive the organization with him as the new Hitler.
Johan's charisma and intellect allow him to get under people's skin, allowing him to do as he pleases. He can either kill you, let you live until he gets bored, or make you trust him with your life. At that point, your life is not yours anymore to decide.
In a nutshell
Sometimes, it's the bad that makes an anime great. A story without villains would just seem monotonous and would eventually seem like a cycle of boredom.
Which villain do you think deserves a spot in the top ten?