Netflix is all aboard the Japanese anime hype train.
With the Japanese anime industry now bigger and more mainstream than ever before, the streaming giant has reportedly started investing boatloads of money to bring some of the most famous anime franchises ever while also producing their own original anime series and movies.
And, well, it shows (pun intended).
With Netflix's investment, however, comes the generational dilemma of not knowing what to watch.
Currently, Netflix's library of Japanese anime is filled with quality shows. However, for newcomers and even those familiar with the industry, filtering out which anime is from what genre or subgenre can be difficult when all the shows are lumped under a singular "Anime" genre category.
With that said, we decided to make things easier for you.
Below, we have rounded up some of the best anime to watch on Netflix.
1. Neon Genesis Evangelion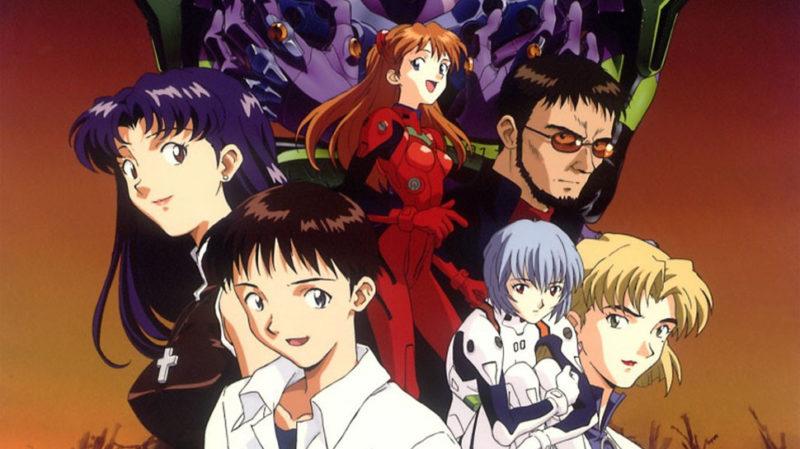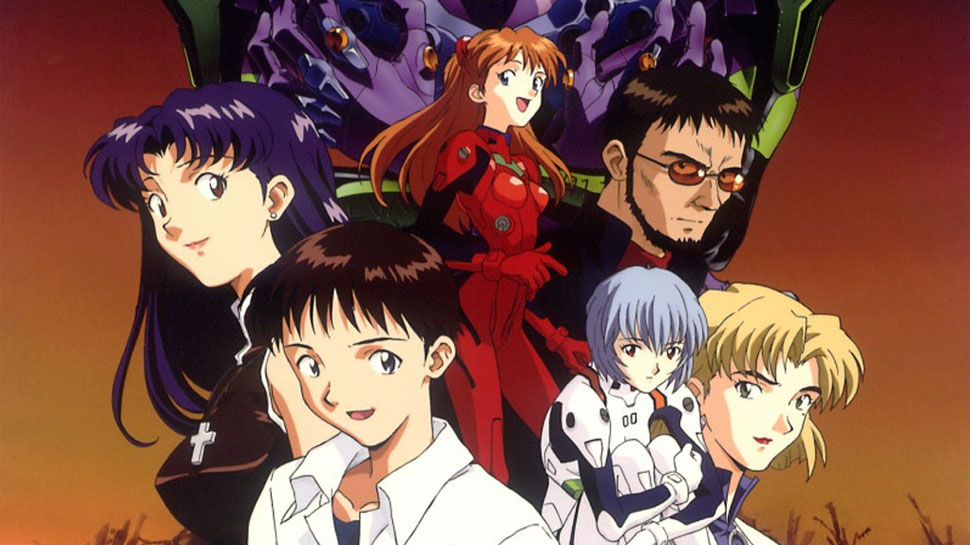 Neon Genesis Evangelion is one of the most beloved and popular anime franchises ever. It's also one of the most notorious for how difficult it is to get your hands on a legal copy of the original show, as well as its two sequel films.
For years, fans have been clamoring for a place to watch or stream the show.
Thankfully, Netflix has delivered.
With Neon Genesis Evangelion, as well as Evangelion: Death True and The End of Evangelion available on Netflix, longtime fans and curious audiences now finally have a place to watch the series.
2. Death Note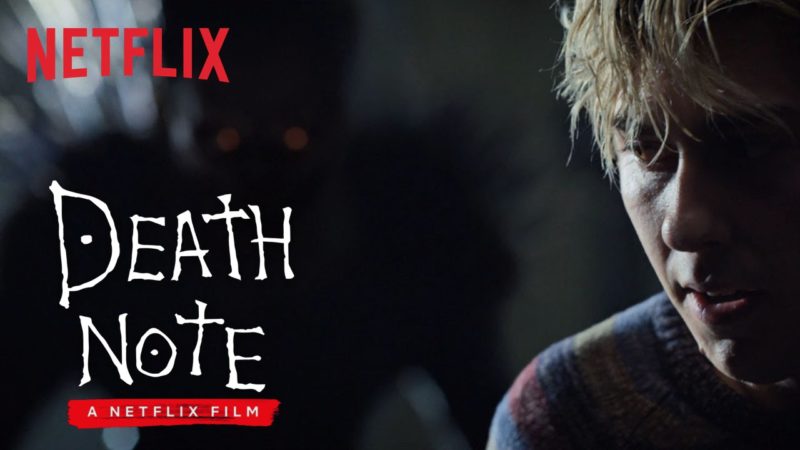 Just imagine, what would you do if you could get rid of the world's criminals just by writing their name on a notebook?
Such is the premise of which "Death Note" revolves around.
This show features a brilliant protagonist in High School Student / Extraordinaire, Light Yagami, as the man responsible for enacting his own brand of justice on criminals under the guise of "Kira", and a genius albeit mysterious detective in L, whose goal is to track down the killer responsible for the vigilante deaths.
Death Note treats audiences to a long game of cat and mouse as both Light Yagami and L try to outplay and outwit each other.
From the start up until the very end, Death Note will have you at the very edge of your seats.
Just remember to try and stay away from the live-action film of the same name and loosely based on the same source material as it is also available on Netflix.
Read also: The Top 10 Isekai Anime To Watch Today
3. Fullmetal Alchemist: Brotherhood and Fullmetal Alchemist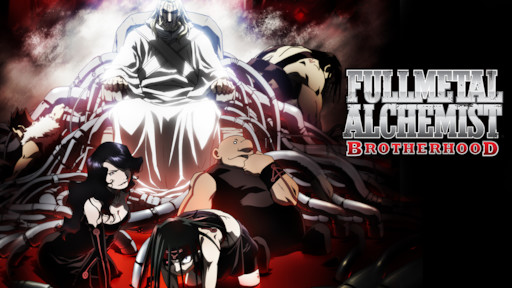 No. This isn't a typo.
Although both anime series are based on the same original material, they're different and unique in their own ways.
We highly recommend that you give each series separate viewings if you have time.
Whereas Fullmetal Alchemist: Brotherhood sticks to the original storyline of the Japanese manga whereas Fullmetal Alchemist has a more liberal approach to the story.
This leads to a drastically different plot, especially midway through. One might say that its darker, more grounded, and has a more philosophical narrative.
Either way, regardless of which of the two shows you end up watching first, you'll be treated to the wonderful story of the two brothers, Edward and Alphonse Elric, as they try to uncover the secrets of alchemy and restore their bodies in the process.
Because of its popularity, the series has spawned a live-action film.
But, unlike with Death Note, the Fullmetal Alchemist live-action film is actually quite good.
Both Fullmetal Alchemist and Fullmetal Alchemist: Brotherhood anime series, as well as its live-action film, are available on Netflix if you're interested.
4. One Punch Man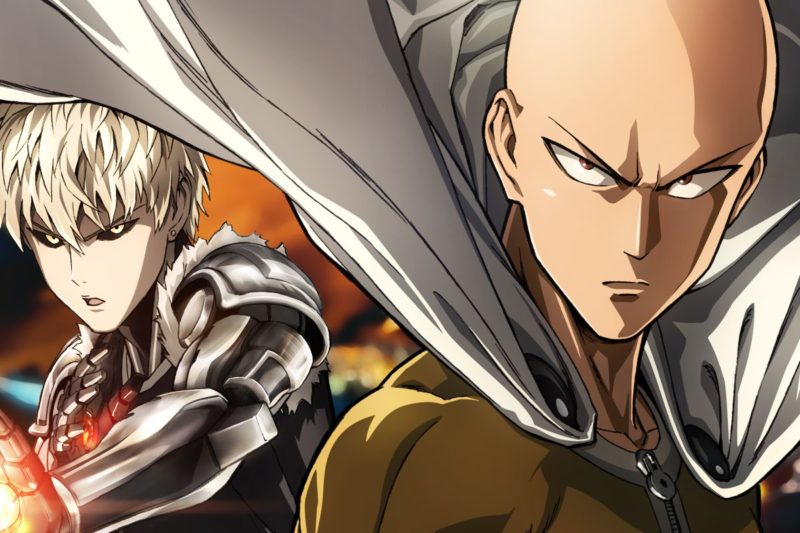 One-Punch Man is the perfect gateway anime for audiences who are just starting to get into the industry.
A satirical take on the Superhero genre, One-Punch Man features a protagonist that can literally blow anyone he faces to smithereens with just one punch.
At first glance, that may not seem like it would make for a compelling viewing, but you'd be surprised. Saitama, the part-time hero and protagonist of One-Punch Man, and his laid-back attitude serves as the perfect counter to what's usually seen on other anime.
Meanwhile, other characters, who are obviously not as strong as Saitama, provide a beautiful backdrop as they try and save the day in their own unique ways, all the while hoping that someone (like, you know, Saitama) would somehow swoop in and save the day.
Featuring some of the most amazing fight scenes in anime, especially in Season 1, One-Punch Man is a must-watch.
5. Hunter X Hunter (2011)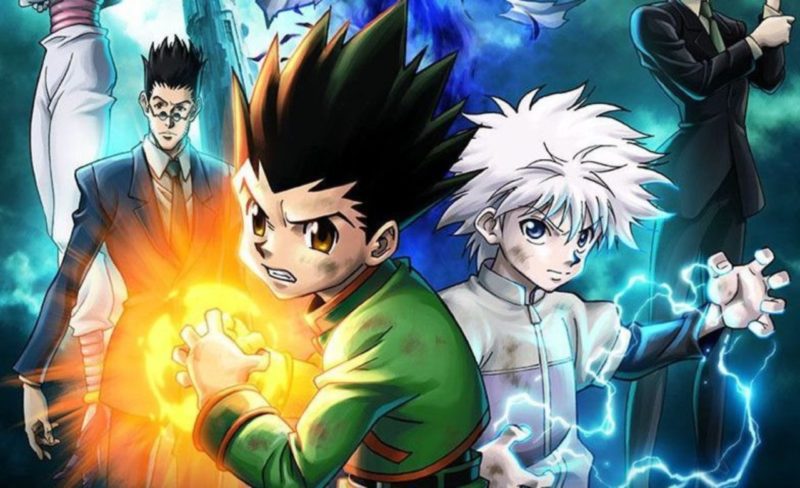 Remade for modern audiences and for better pacing, with an all-new story arc adopted from the manga to boot, the 2011 version of Hunter X Hunter is another must-watch anime that's available on Netflix.
What initially starts out as a journey of a young boy searching for his father quickly turns into a tale of friendship that, although isn't new or different, is so wonderfully executed that it can't help but standout compared to other anime in its genre.
Netflix already has all 148 episodes of the 2011 version of Hunter x Hunter, making it prime binge-watching material for lazy Sundays.
6. Dragon Pilot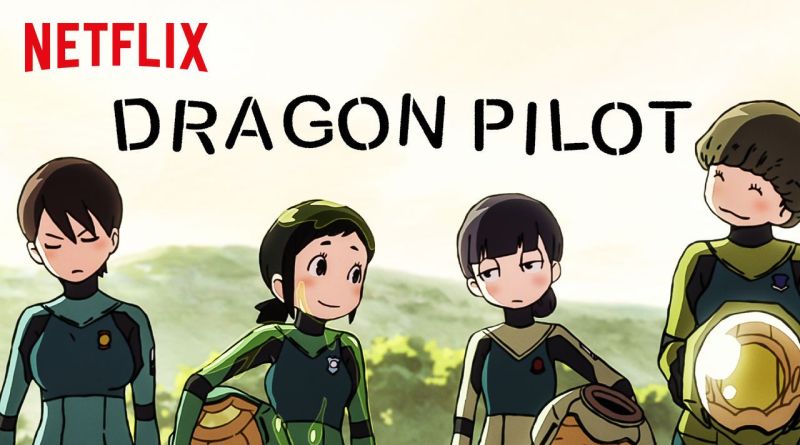 What do you think will happen if bred Transformers with How to Train Your Dragon and topped it off with the art style commonly associated with Studio Ghibli films?
There's a huge chance that you'll get something like Dragon Pilot.
Featuring a non-traditional protagonist in a young female adult who's fresh out of high school and doesn't know what to do with her life so she joins the Air Self Defense Force, Dragon Pilot's plot quickly takes a turn for the better as she ends up joining a secret group of pilots that fly dragons that can disguise themselves as planes.
The premise is actually quite entertaining. However, this fantasy military show also paints a painful picture of what it's like for society's women who are entering the workforce.
7. Your Lie in April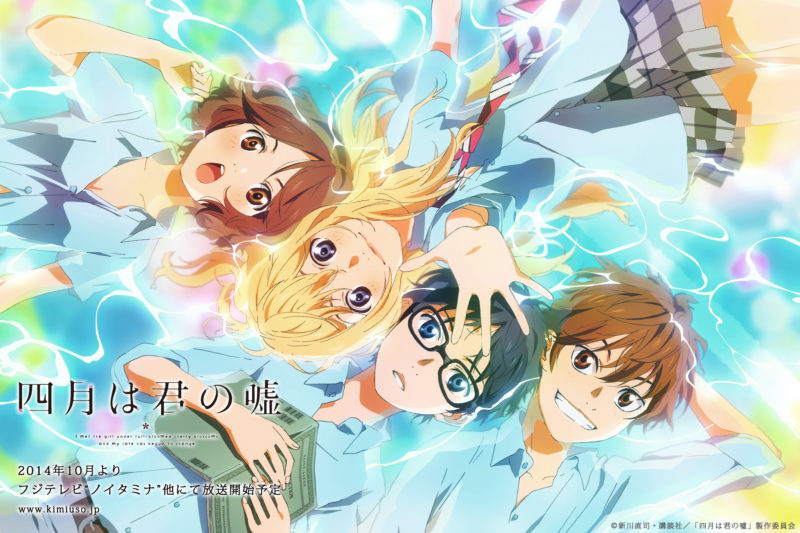 Your Lie in April features two protagonists who could not be any different in terms of musical talent. One is an ex-piano prodigy who has become a shell of his former self after losing his mother.
Meanwhile, the other is a violinist who is focused less on perfecting melody and pitch and more on connecting with her audience on an emotional level.
A tragic tale of love and loss, Your Lie in April is a musically and visually stunning series with gorgeous musical sequences and a beautiful tear-jerking exploration of the fallout of traumatic loss on children.
8. Code Geass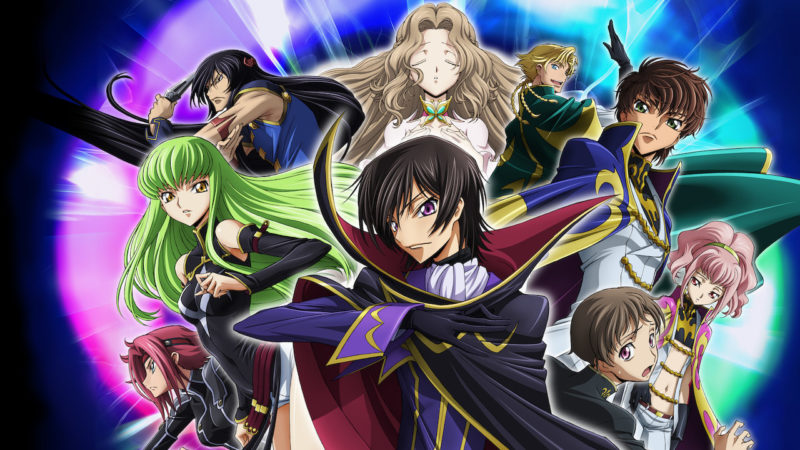 Code Geass is a unique exploration of what it means to be a hero and a villain that's set in an alternative universe where Japan has been renamed to Area 11 after the colonization of the Holy Britannian Empire.
The story of how Lelouch Lamperouge goes from skilled political manipulator that's hungry for vengeance to a hero is something that everyone, even non-anime fans, can appreciate.
Featuring political backstabbing, action, and a whole lot of genre-bending, Game of Thrones definitely has nothing on Code Geass, especially when you consider just how wonderfully executed the final moments of the anime was in comparison to how David Benioff and D.B. Weiss murdered the TV adaptation of Game of Thrones.
9. Kill la Kill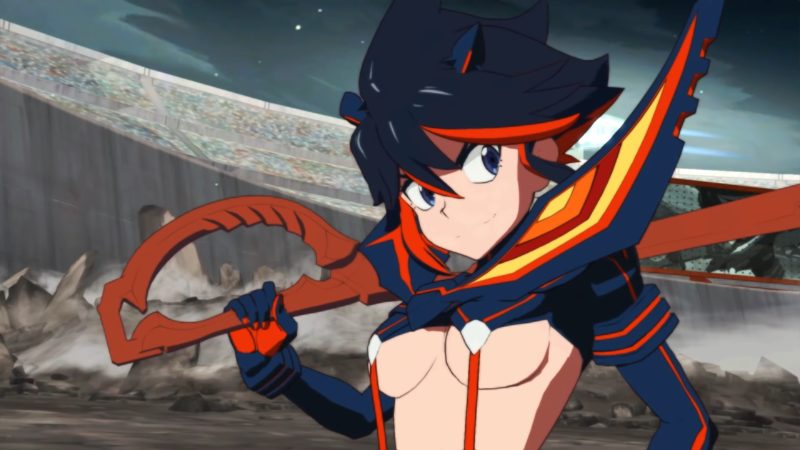 If there's one thing that we've learned in Japanese anime, it's that anything and everything can work.
It just happens that not all studios are willing to go all-in on a unique and weird concept, especially if it has no source material.
But that's exactly what makes Kill la Kill so great.
A sci-fi action anime series where the user's clothes grants its wearer superpowers, Kill la Kill borrows many clothes from classic anime tropes, all the while finding ways to stay fresh and entertaining at the same time.
While the blatant fan service can get a little too annoying at times, it's all part of the charm of Kill la Kill's empowering and hilarious story.
10. Devilman Crybaby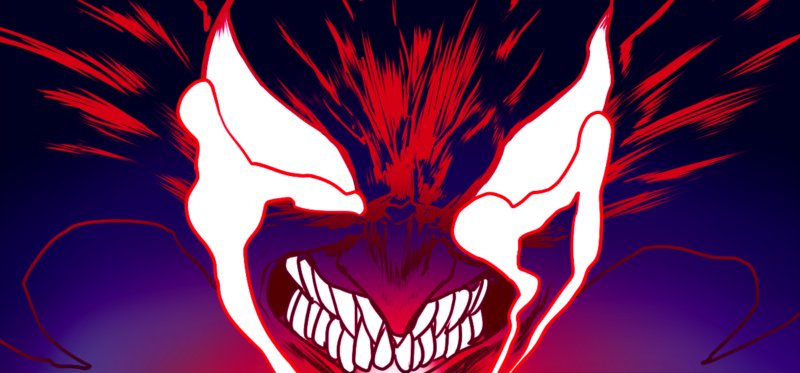 Devilman Crybaby is what happens if you give a classic Japanese series the green light to be adapted in anime form fit for modern times.
Devilman Crybaby explores the kind of explicit sexual and violent content that only Netflix would ever dare touch. It's got raves, orgies, nude characters, and bloodbath, all in equal measure.
The best part? All of these are depicted in a muted color palette that takes away just enough from the goriness of it all to allow viewers to focus more on the breathtaking story of a male adolescent that's been duped into merging his soul with a demon to fight against demons.
Are There Other Anime on Netflix Worth Watching?
Outside of what we rounded up above, Netflix is also full of other anime shows that's certainly well worth watching.
This includes:
And plenty more.
Basically, what we're trying to say is, Netflix's anime selection is vast and diverse enough to cater to all sorts of quirks and needs.
But, thanks to our list, you'll at least have a reference point on what to watch first before you start exploring other anime that's available on Netflix.
So, what are you waiting for?
Watch now and binge away.
This list was composed by Ray.
---
Related articles:
Top 10 Best Korean Shows To Watch On Netflix
Top 7 Best Romance Anime To Watch Today
10 Best English Dubbed Anime Series
22 Best Anime Of All Time You Would Want To See
Worst Anime Films and Shows Ever