The Kretan Bull is one of the special creatures you can hunt in Assassin's Creed Odyssey.
This quest is part of the eight support quests given by Daphnae (Daughters of Artemis) early on in the game.
Here's a walkthrough of The Kretan Bull and where to find it in AC Odyssey.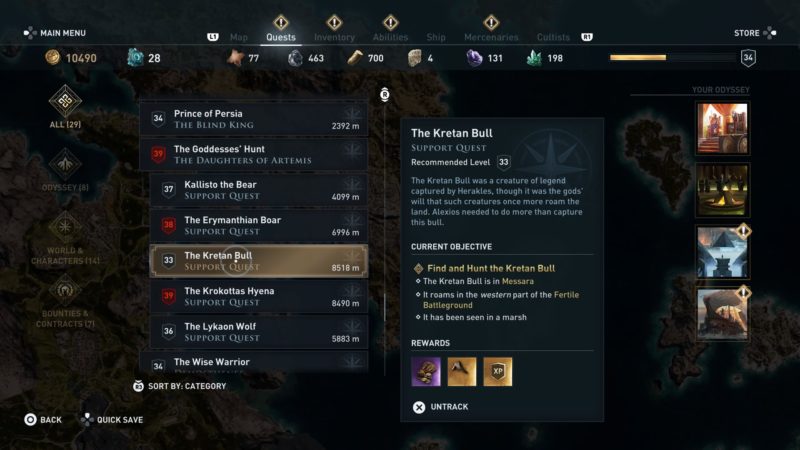 This is one of the support quests under The Goddesses' Hunt.
Find and kill the Kretan Bull
Your only objective is to look for the Kretan Bull and hunt it for its pelt.
It's located in the Fertile Battleground of Messara. Its exact location is shown in the map below. You will see a golden question mark on the map.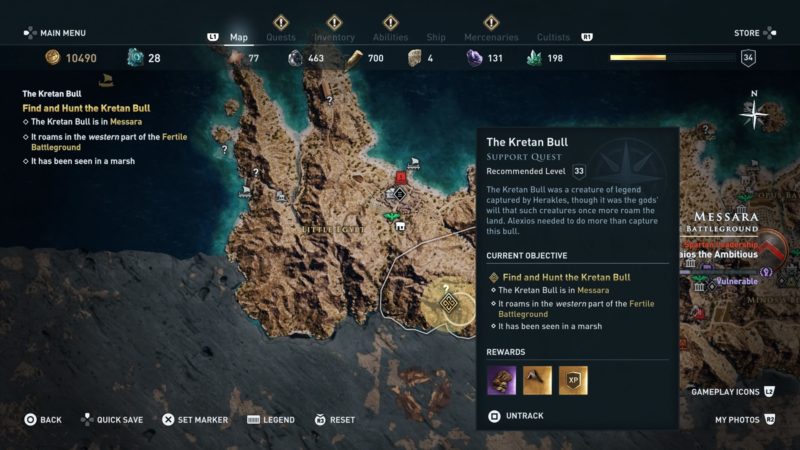 You can find it in a marsh.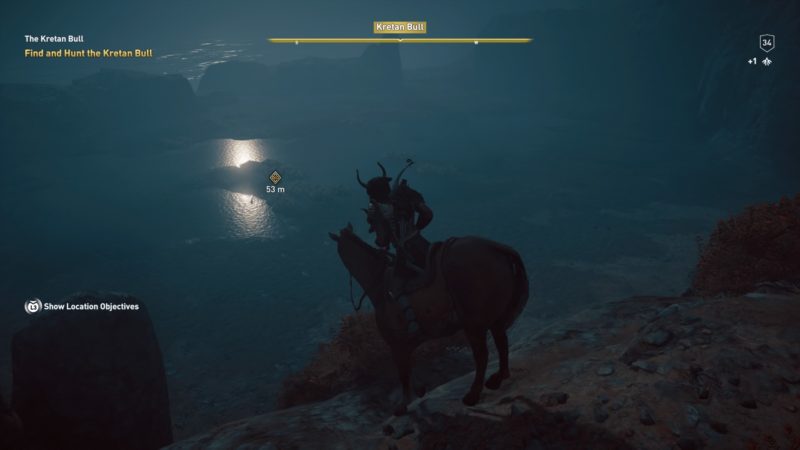 The Kretan Bull is dangerous if taken head on. Try avoiding its charging / ramming attacks.
Keep jumping away and get to the side of its body to injure it.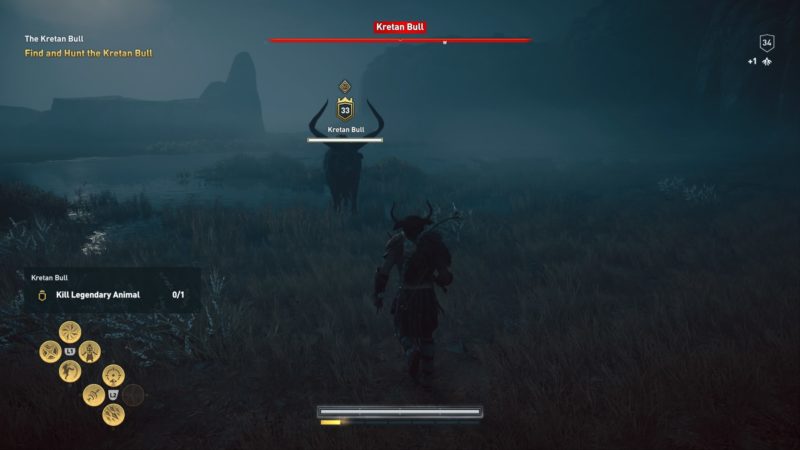 I personally attacked the side a lot. Sometimes you may get hit from its hind (back) legs as well, so you may want to avoid that.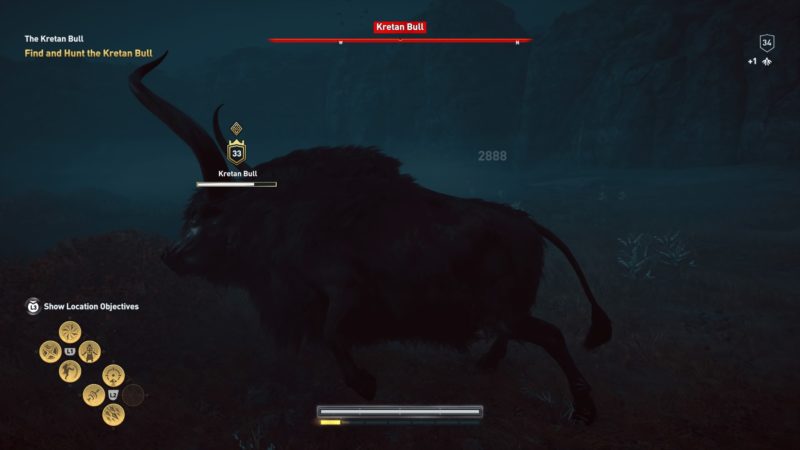 Just rinse and repeat and you'll be done in some time. It does have a high HP so it takes time.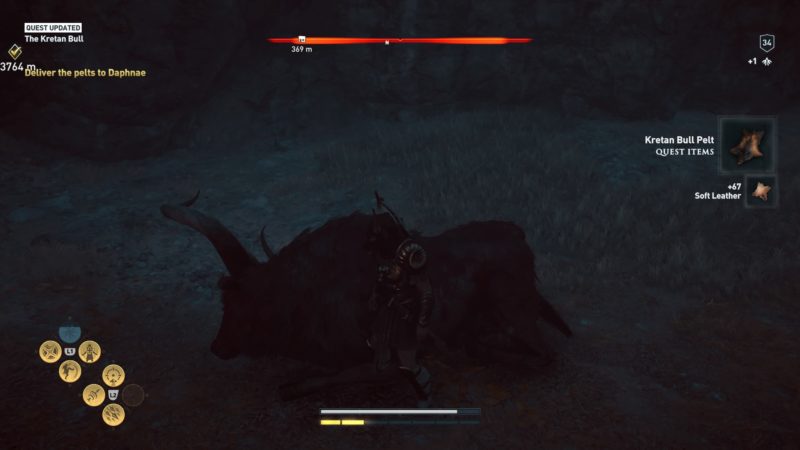 Once it's dead, loot the Kretan Bull Pelt.
Deliver the pelt to Daphnae
To complete this particular support quest, you have to return to Daphnae in Phokis, one of the earlier islands. The exact location is shown in the map below.
Talk to her to deliver the pelt.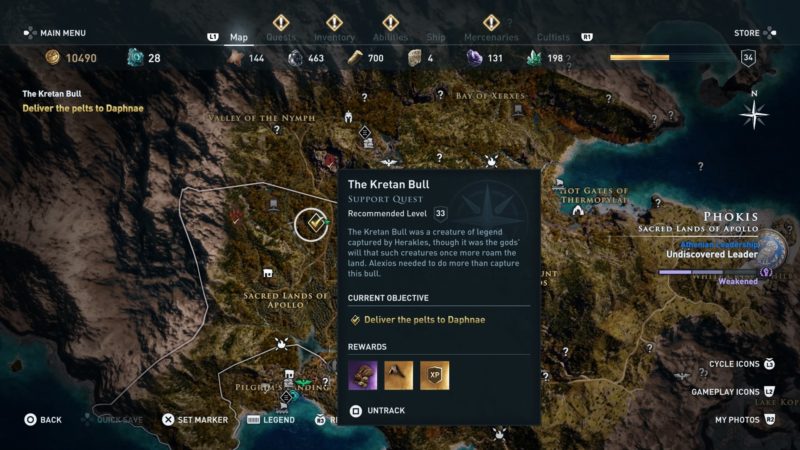 The quest then completes and you will get a Master's Artemis Outfit (helmet) and some drachmae.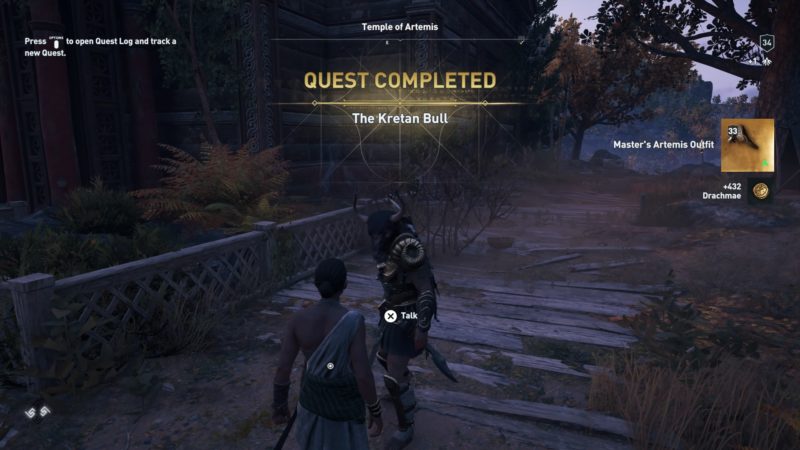 ---
Related articles:
Assassin's Creed Odyssey: The Long Game (Walkthrough)
AC Odyssey: Cashing In On The Cow (Walkthrough)
Assassin's Creed Odyssey: A Life's Worth (Walkthrough)
Assassin's Creed Odyssey: Designated Rider (Walkthrough)
AC Odyssey: On A High Horse (Walkthrough)
Assassin's Creed Odyssey: Free Speech (Walkthrough)