A Life's Worth is one of the quests in Assassin's Creed Odyssey that reveals a cultist leader.
Your task is to help a slave talk to his master on the former's freedom.
Here's a walkthrough of A Life's Worth in AC Odyssey.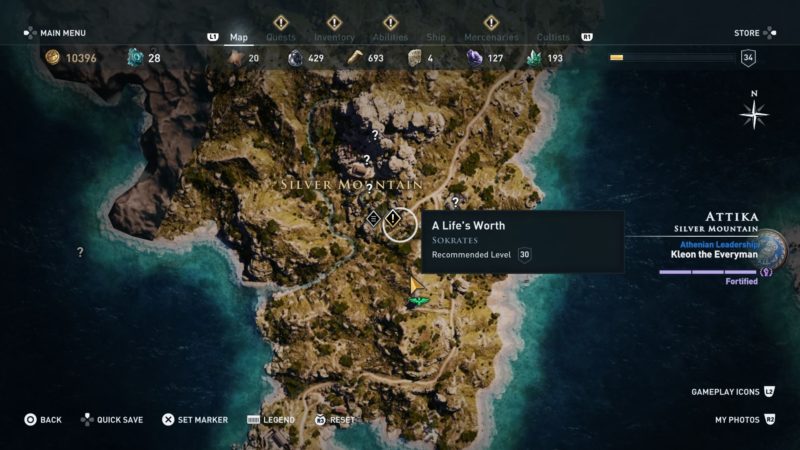 This quest is recommended for characters level 30 and above. To start this quest, get to the Silver Mountain on Attika.
Talk to a slave who's in front of a tent to begin.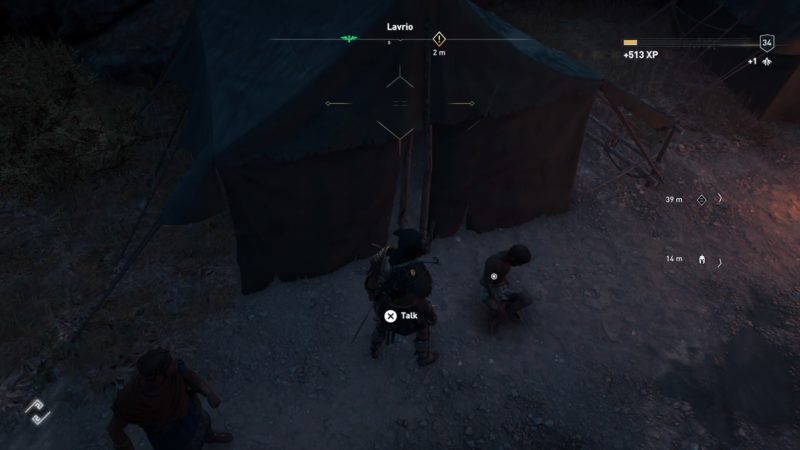 He will explain to you what happened and you will help him to talk to the slave master.
Talk to the slave master
Now, back to the task at hand. Go to the slave master who's nearby. You can find his exact location shown in the map below.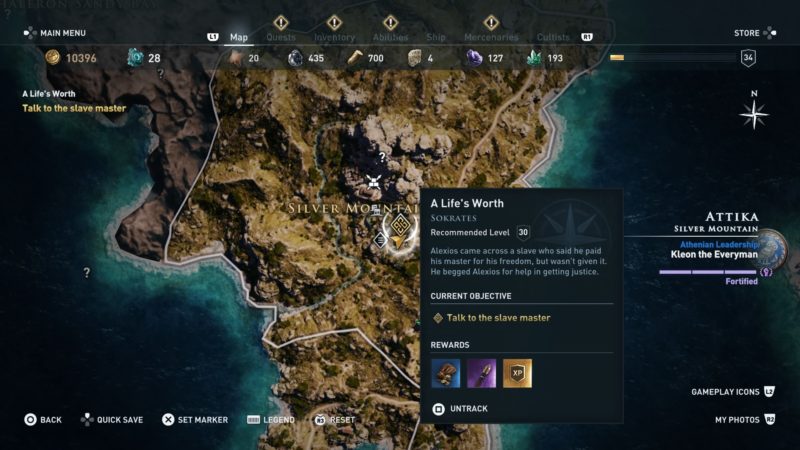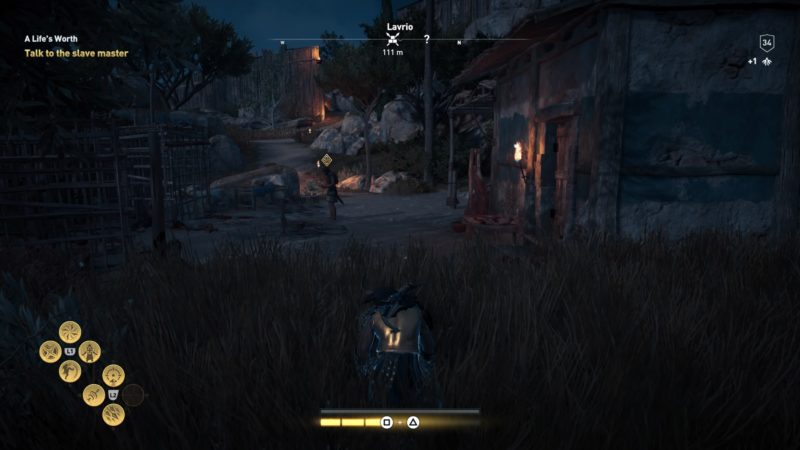 Talk to him and he will reveal to you that he's a member of the cult of Kosmos.
He will then ask for your help to do a job for him if you want the slave to be free.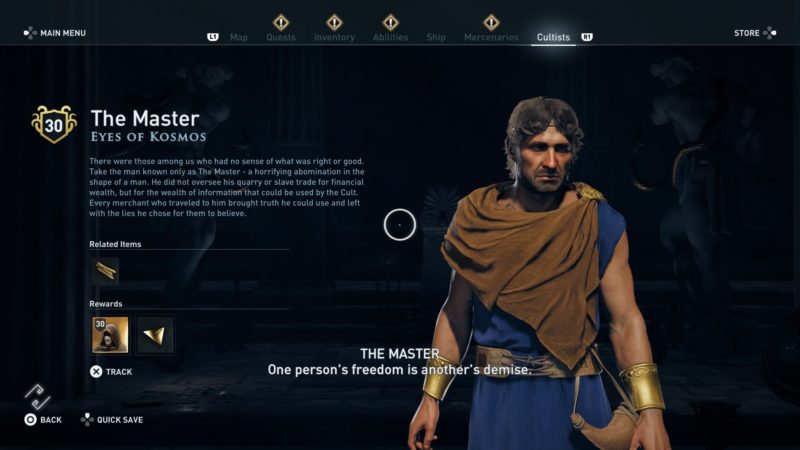 The slave master will give you time to make up your mind.
Conveniently, Sokrates will appear and will talk to you about fate and some other philosophical stuff.
He will help you to make up your mind.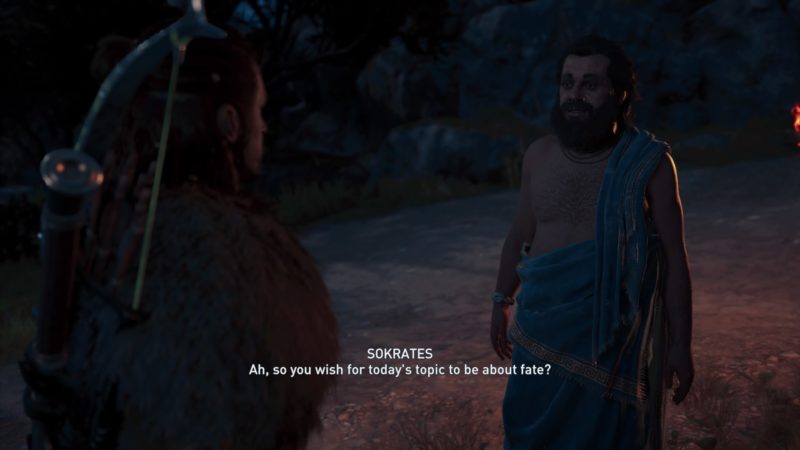 Return to the slave master
Tell the slave master what you think. Alexios will refuse the offer. After the quest is done, I personally killed him to complete the Eye of Kosmos branch.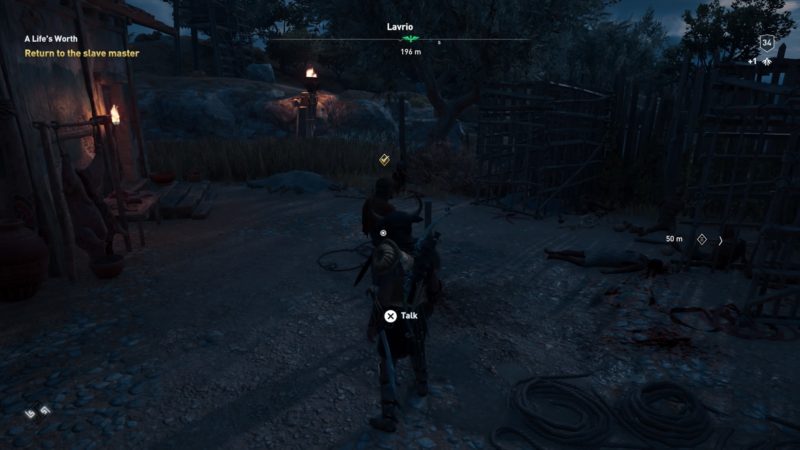 You will get a Staff of Knowledge and some drachmae as quest rewards.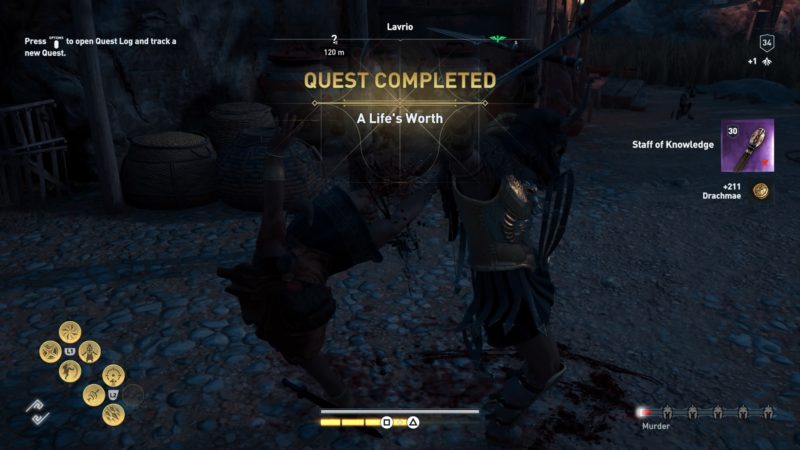 As for killing the cultist, you will get another cultist clue, an artifact fragment and a Viper's Hood.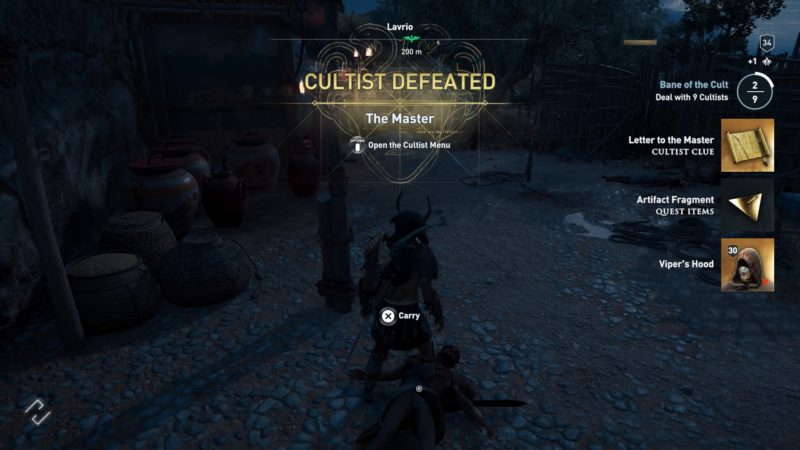 That's it for this particular quest.
---
Related articles:
Assassin's Creed Odyssey: To Kill Or Not To Kill (Walkthrough)
AC Odyssey: The Kretan Bull (Walkthrough)
Assassin's Creed Odyssey: Designated Rider (Walkthrough)
Assassin's Creed Odyssey: On A High Horse (Walkthrough)
AC Odyssey: Free Speech (Walkthrough)
AC Odyssey: What Lies Below The Surface (Walkthrough)
Assassin's Creed Odyssey: No More Bull (Walkthrough)
Please follow and like us: