Arashiyama Bamboo Forest is one of the most popular tourist destinations in all of Kyoto.
Its popularity is probably owed to the videos you see on social media especially on platforms like TikTok and Instagram.
For many tourists, you may go to Kyoto Station first especially if you're sitting the Shinkansen to Kyoto.
Here's how you can go to Arashiyama Bamboo Forest from Kyoto Station by train.
You can go to Arashiyama via bus, train or taxi but this guide is only via train.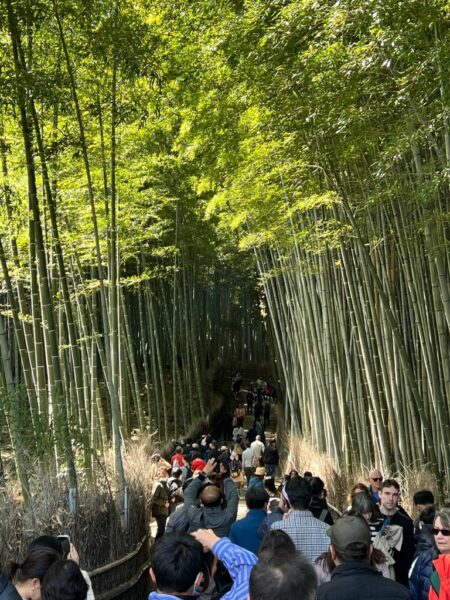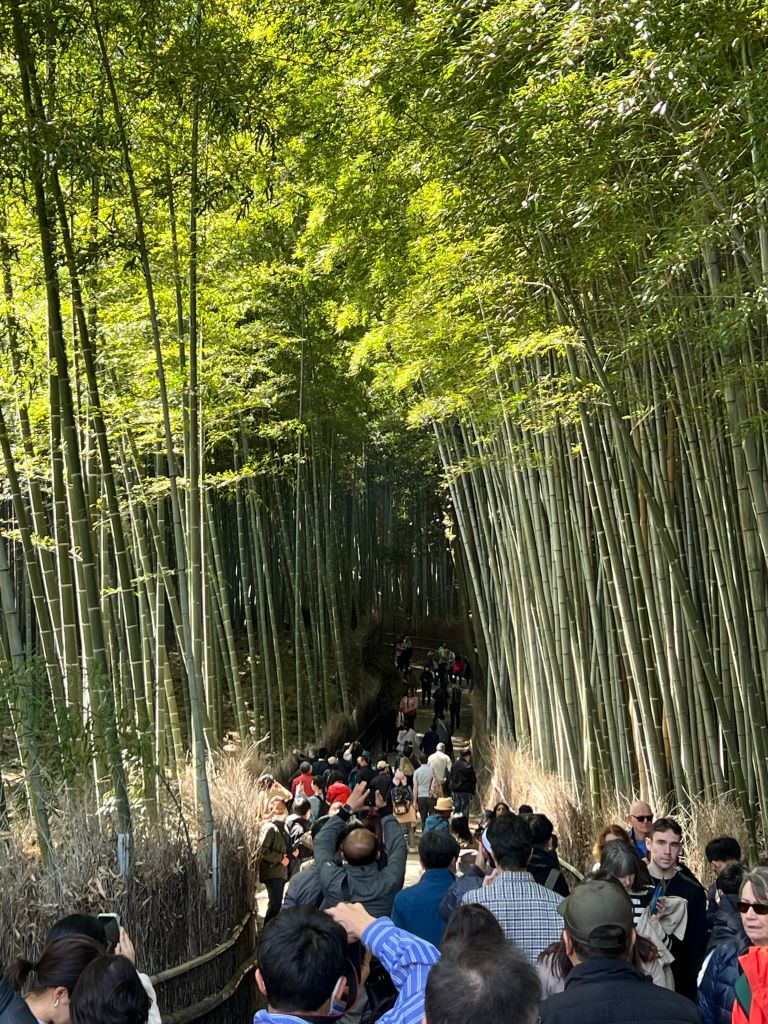 Head towards Saga-Arashiyama
Once you've reached Kyoto Station, go into the JR area using your JR Pass or IC card (SUICA / PASMO / etc). You should see several JR lines inside the area.
Look for JR San-in line which is purple, heading towards Sonobe as the last stop. Kyoto Station is E01 and Saga-arashiyama is E08, which basically means you need about 7 stops.
At the line, you can take either the left or right side train. One is the local train and the other is the rapid train. The local train is just a few minutes slower than the rapid train for Saga-arashiyama.
From JR Saga-Arashiyama station
After reaching the station, get out through the south exit.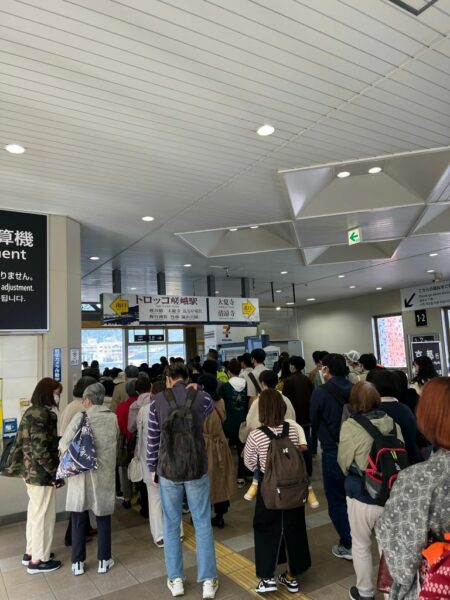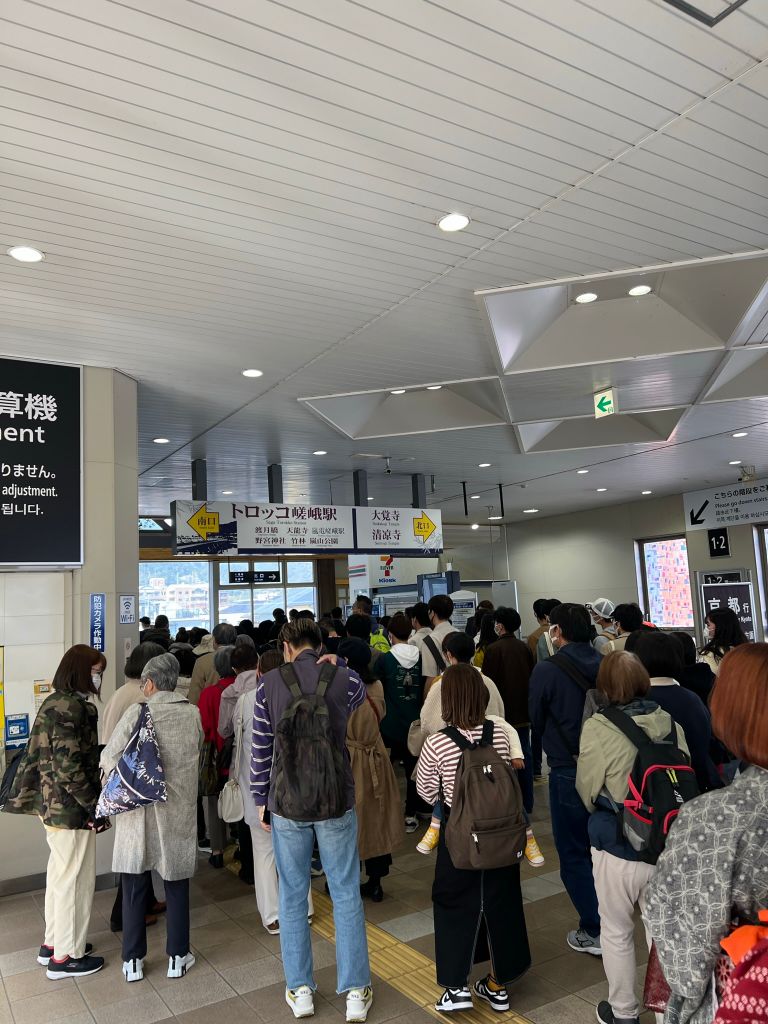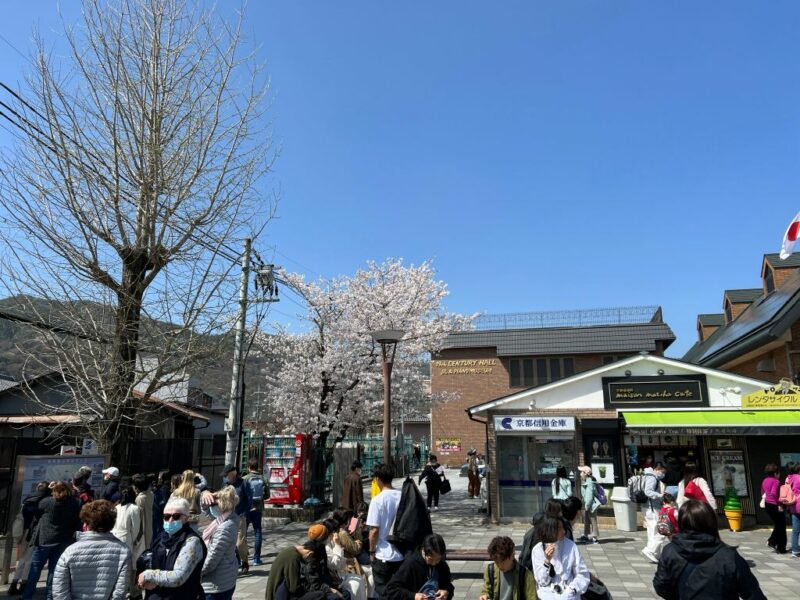 Walk along the street. You should see plenty of tourists heading towards the same direction.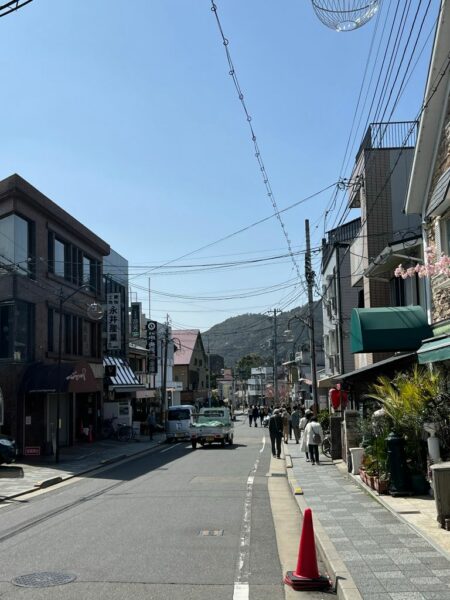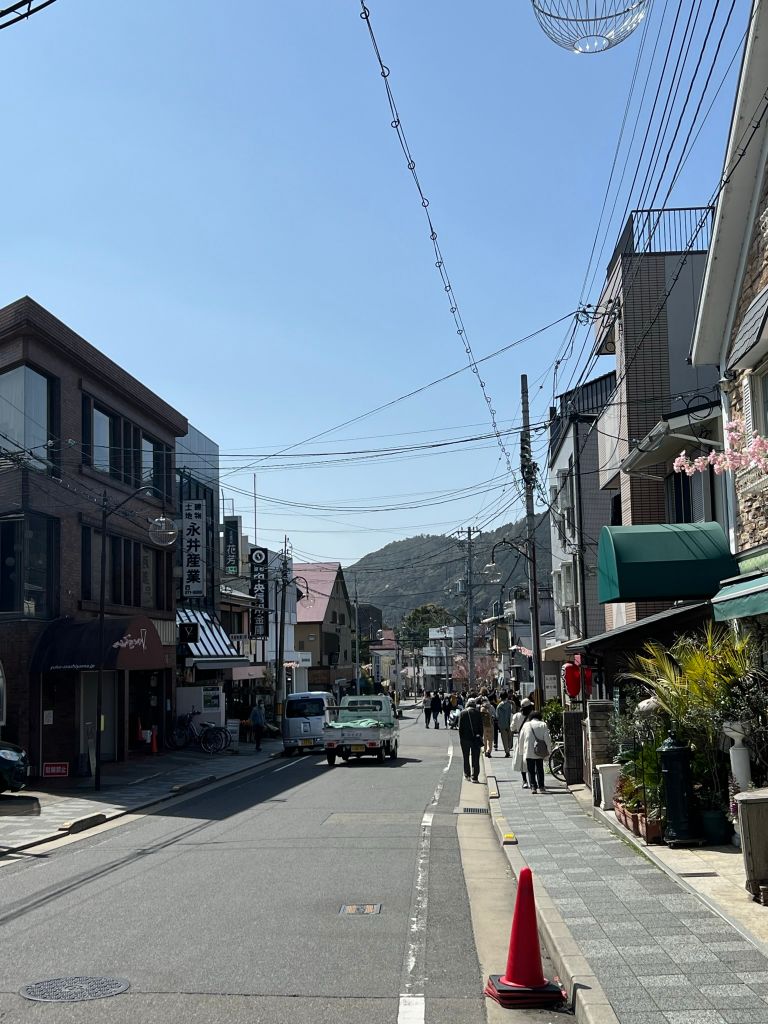 Keep going until you see a corner shop lot with a brown awning. There's also a signboard which indicates you should turn right to Togetsukyo Bridge. Turn right and continue straight.
Go all the way until you see a T-junction.
If you head left, you will reach Togetsukyo Bridge which is highly recommended to visit.
If you head to the right side, you will reach Arashiyama Bamboo Forest.
Try to make time to see both attractions.
Togetsukyo Bridge (another attraction)
If you had turned left at the T-junction, you will eventually reach Togetsukyo Bridge. The bridge crosses over Katsura River which is beautiful.
The place is also extremely crowded. You can cross the bridge if you wish to go to the monkey park.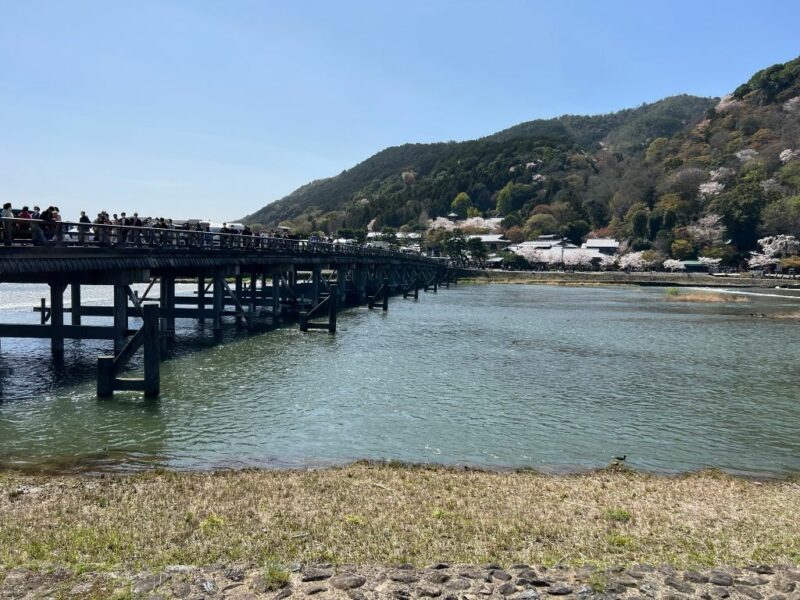 From the bridge area, you will see a very wide area filled with shops and Sakura trees at a distance.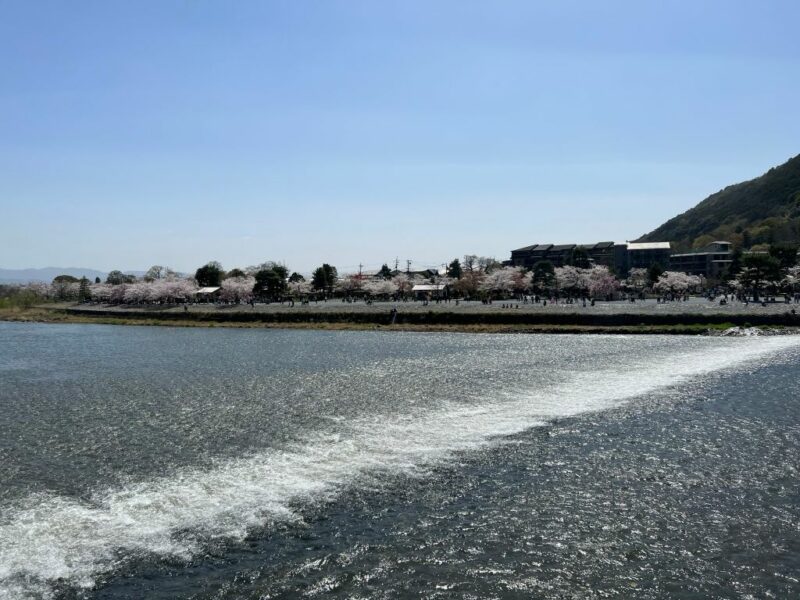 You can probably spend some time at the shops here.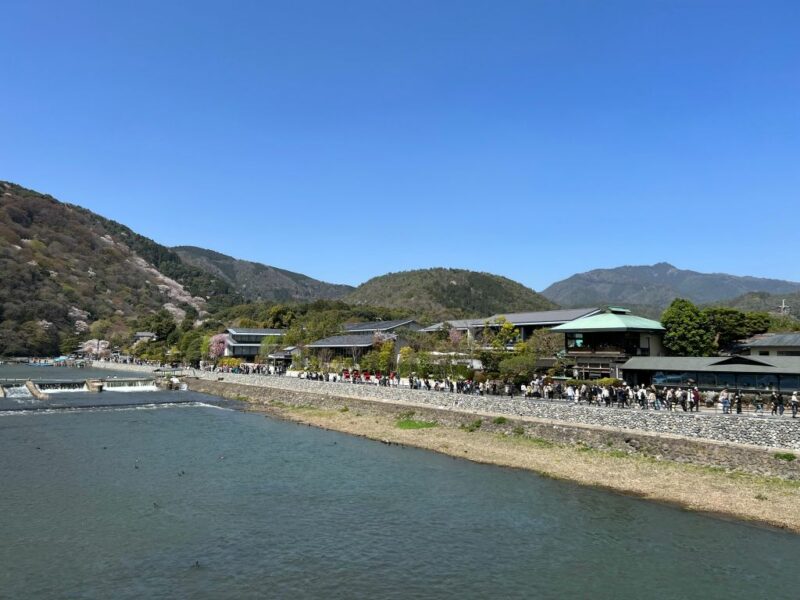 Arashiyama Bamboo Forest
From the T-junction earlier, turn right to go to Arashiyama Bamboo Forest.
Keep going along the road and you'll see the entrance to the forest on your left. You won't miss it as plenty of tourists will go the same way.
There are some shops at the entrance. Keep walking and you'll start to see bamboos along the way.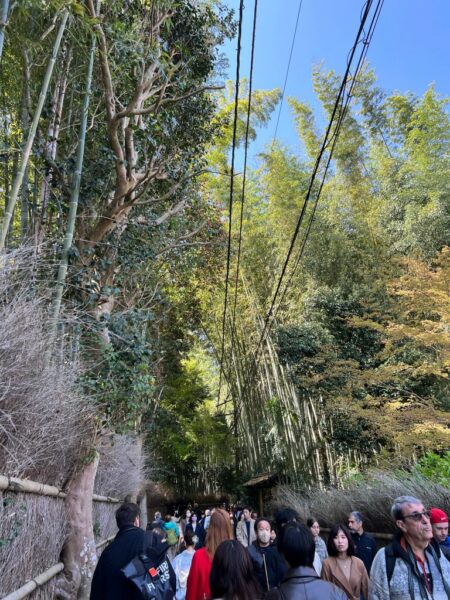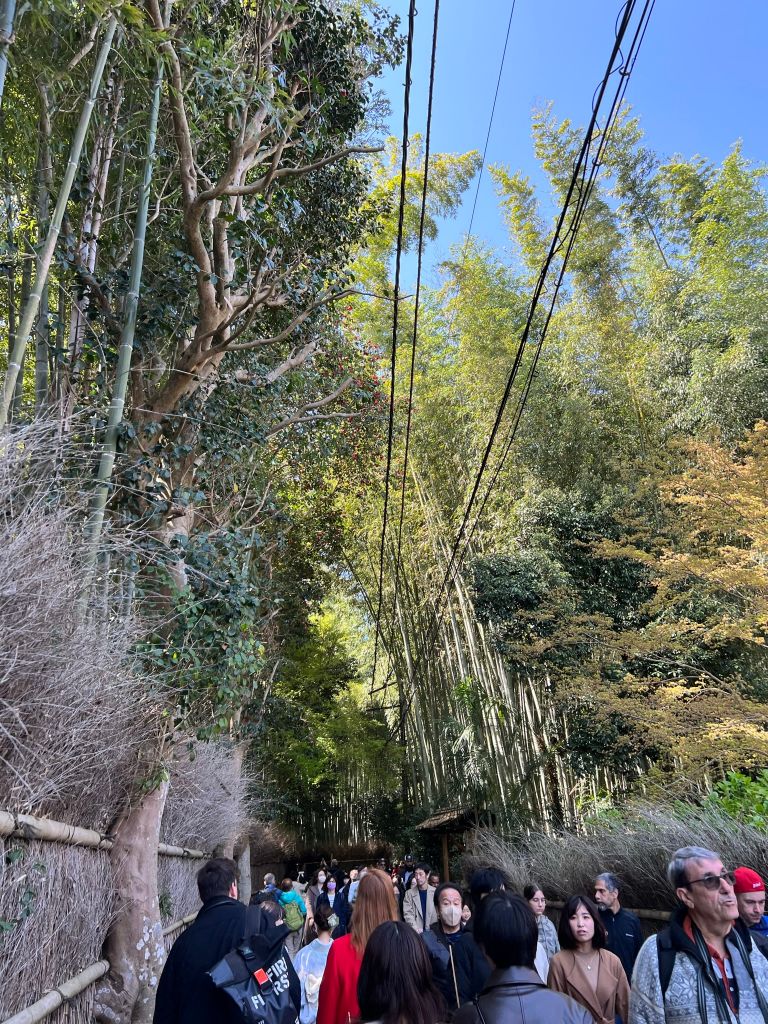 For better photos, go early in the morning and head deeper into the bamboo forest.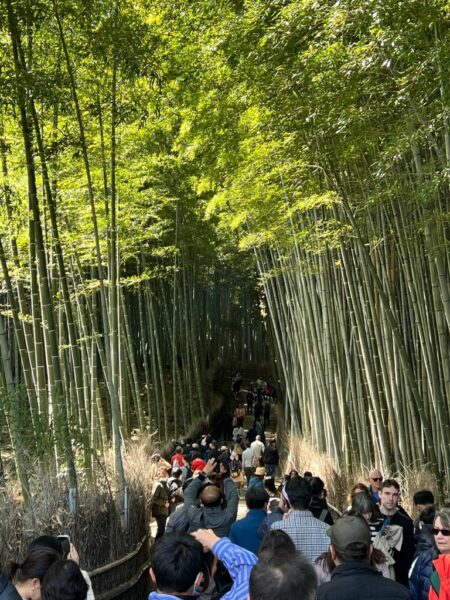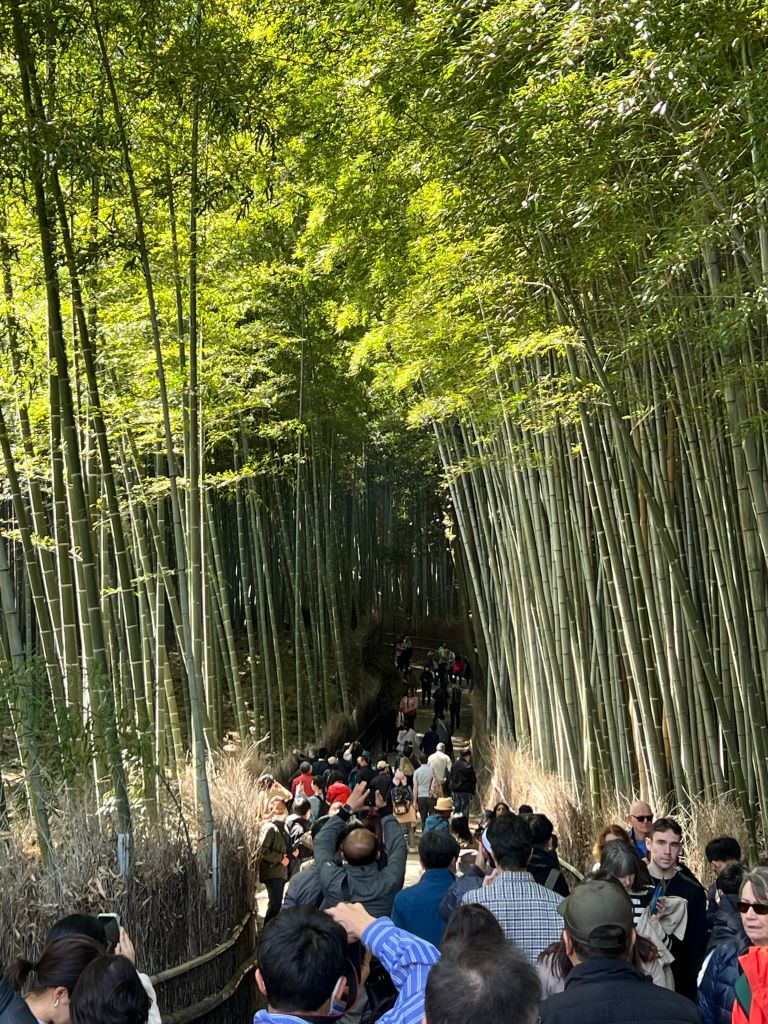 While the forest is pretty, it isn't a very long walk inside. Most of the photos you see on social media is probably taken from the inner part of the forest where it seems to be more dense.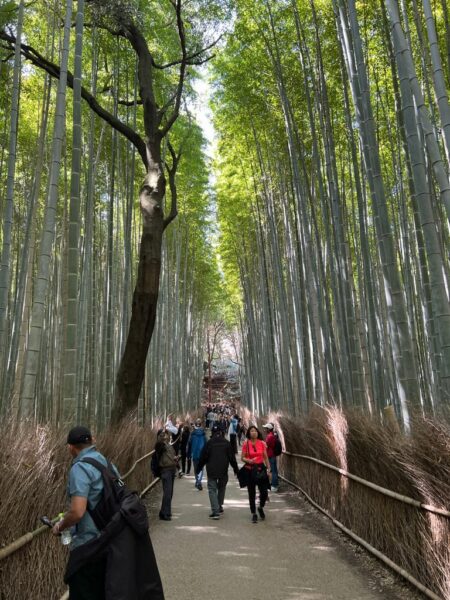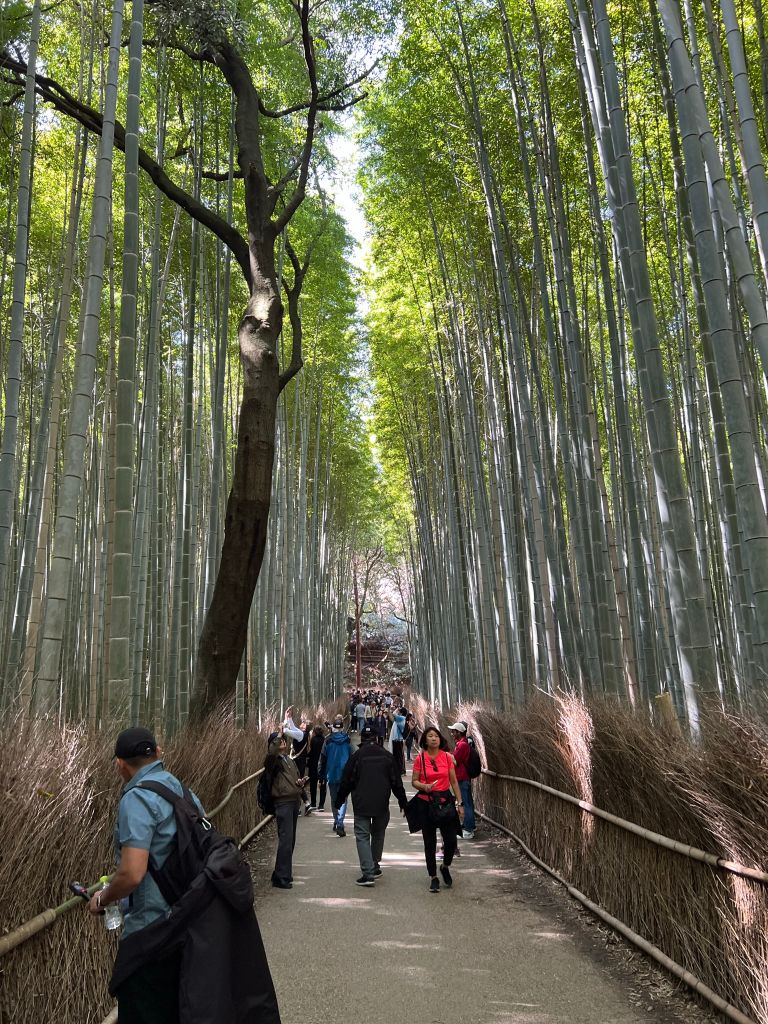 ---
Related articles:
6 Fun Things To Do In Akihabara, Tokyo