Philadelphia is one of the maps in the remake of Tony Hawk's Pro Skater 1 + 2.
One of the Goals in this map is to do a Bluntside on the green awning.
Here's how you can perform a Bluntside on the awning in THPS 1 + 2.
Use the ramp to reach the awning
To get up to the awning, you need to jump off the green ramp in front of the awning.
To jump higher, you can use Boneless (press UP twice before jumping).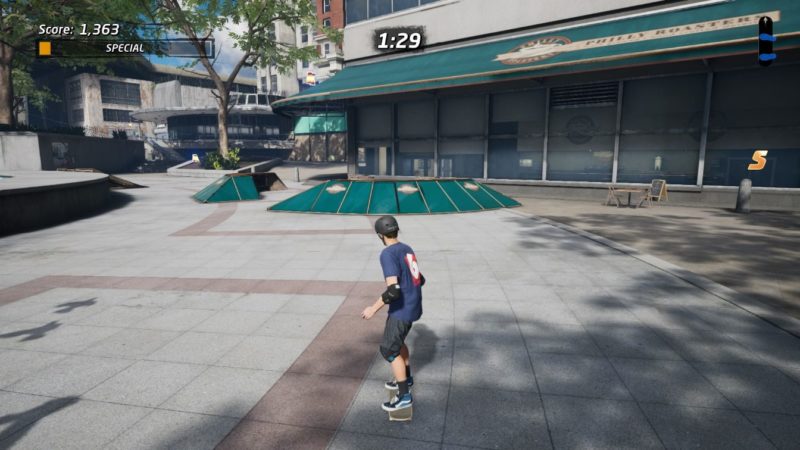 How to do a Bluntside
To do a Bluntside, you need to start from a grind first.
As soon as you reach the awning, just do any grind.
While grinding, jump (Ollie) and press DOWN twice before resuming the grind.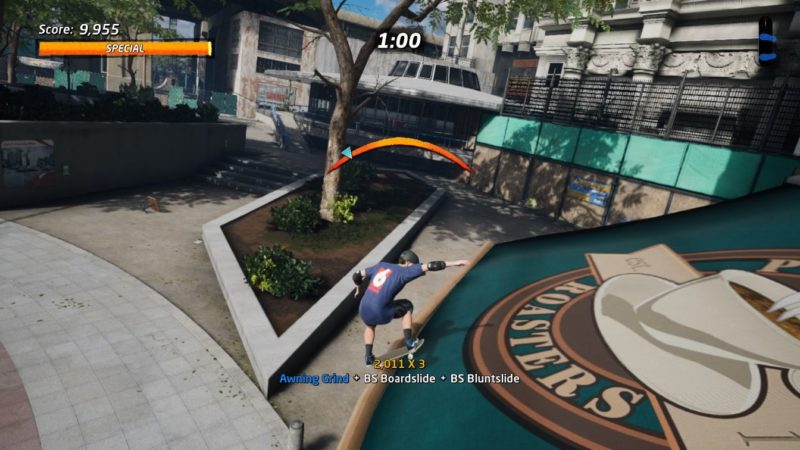 You should get the Awning Grind + Bluntside goal completed.
---
Related articles:
THPS 1 + 2: How To Liptrick 4 Skatepark Lips In Philadelphia