The Favor is a side quest under one of the DLCs in Assassin's Creed Odyssey.
Your task is to retrieve a note and eventually rescue Aiantides from being held captive.
Here's a walkthrough of The Favor in AC Odyssey.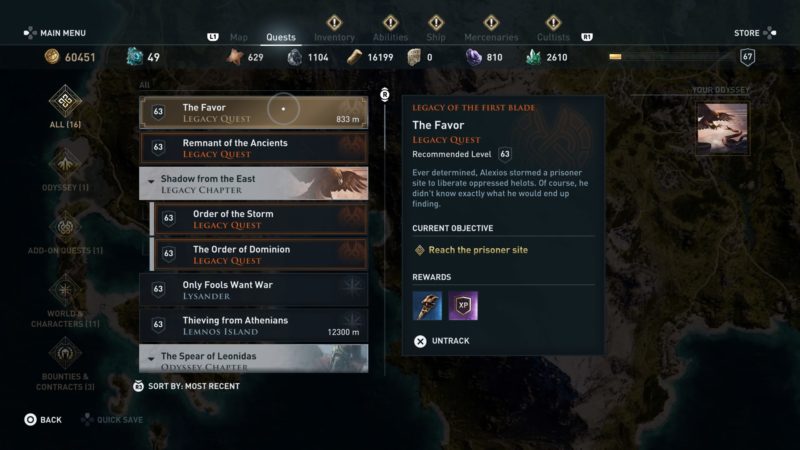 This quest is recommended for level 63 and above, but it depends on your own level.
Get the note
To begin the quest, you need to find the note first. The exact location is shown in the map below, in Messenia.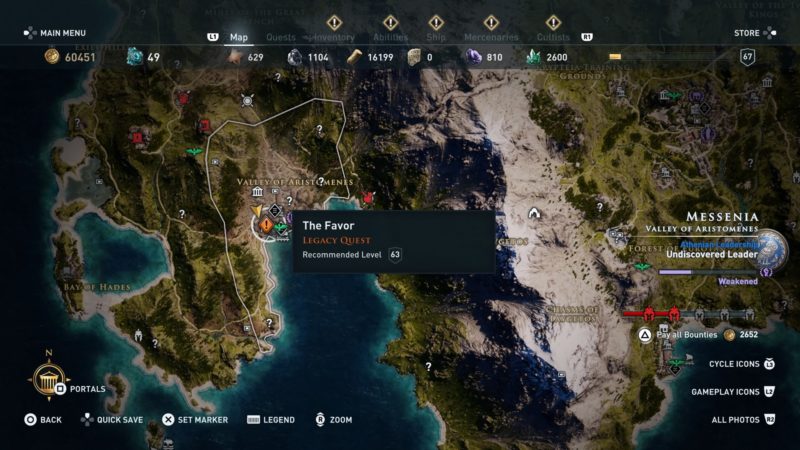 When you get there, you'll notice many guards around the area. You have to enter the small building known as the Forge.
Stealth kill some of the guards on the way in.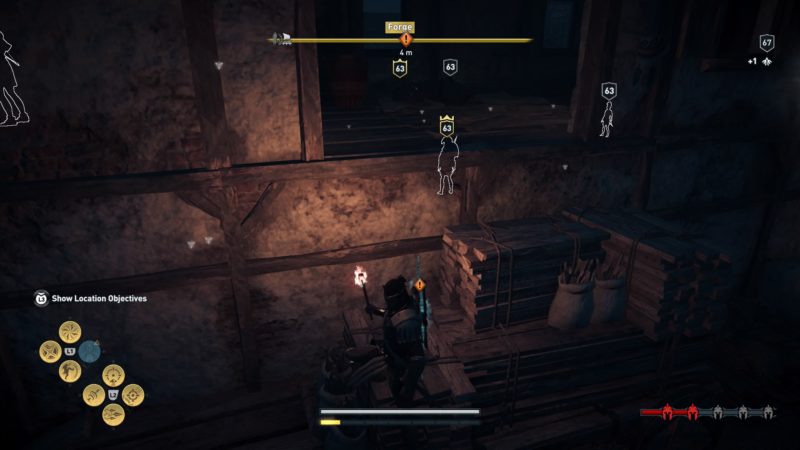 You will find the note at the ground floor of the building.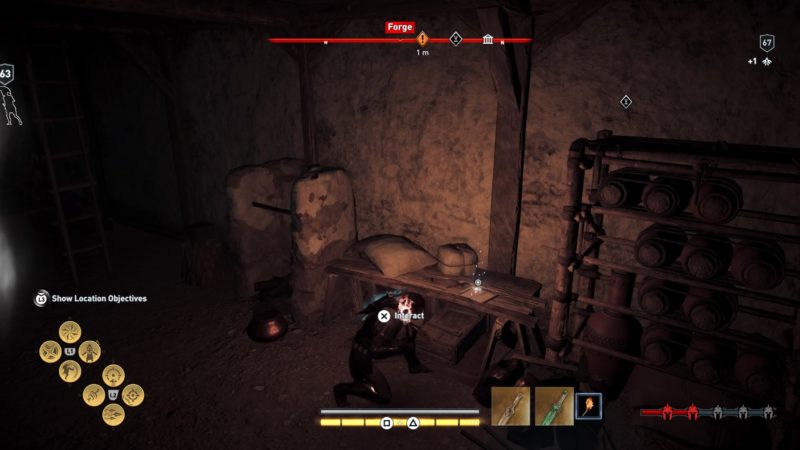 Reach the prisoner site
The note mentions about a person held as a prisoner. Get to the location shown in the map below, at Exile Hills.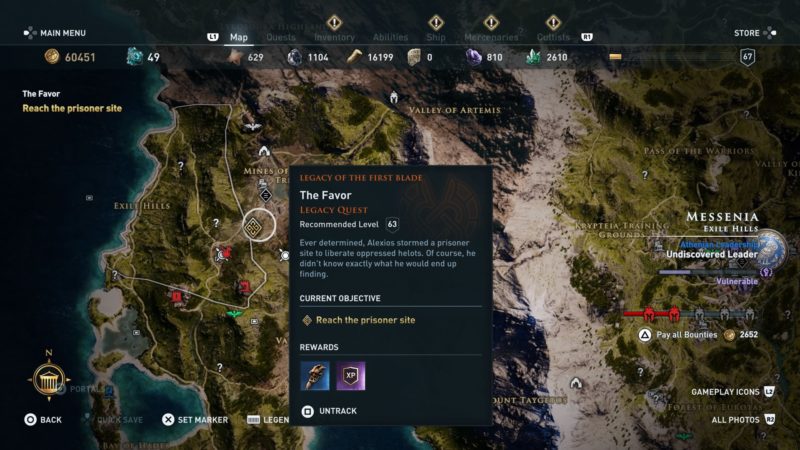 As you get there, you'll see Aiantides, the NPC from the earlier quests.
Free Aiantides
Go towards him and free him.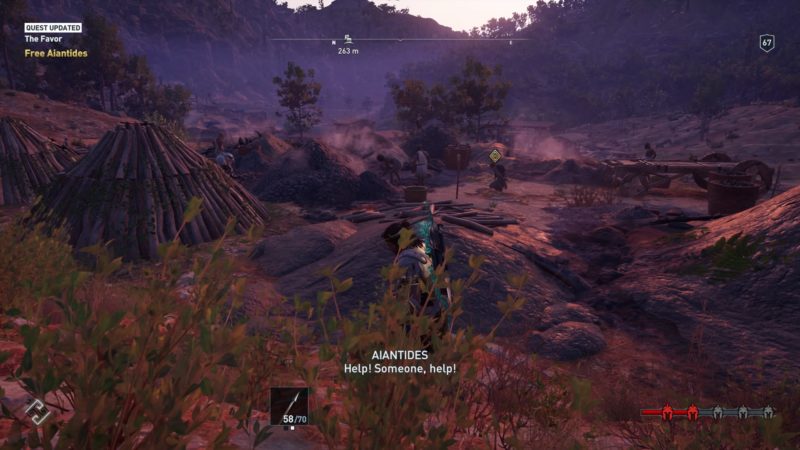 Defend Aiantides
After he's freed, some guards will come and attack you.
Defeat all of the guards (about 4 or 5 of them).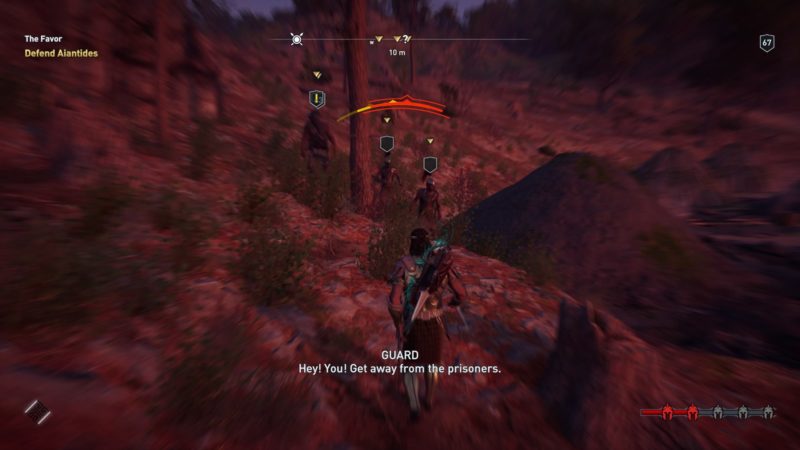 Talk to Aiantides
Once the guards are dead, talk to Aiantides.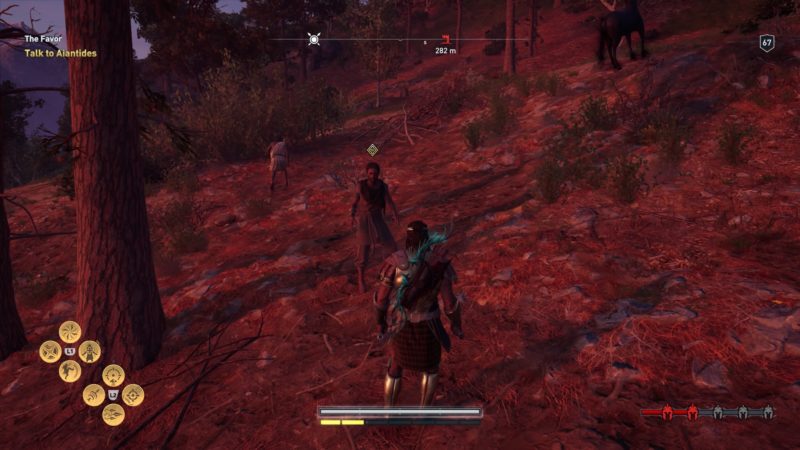 During the cutscene, you can choose to either recruit him on your ship, or leave him be.
I personally chose to release him, free from debts. He was the one who kept leading you to treasure via maps.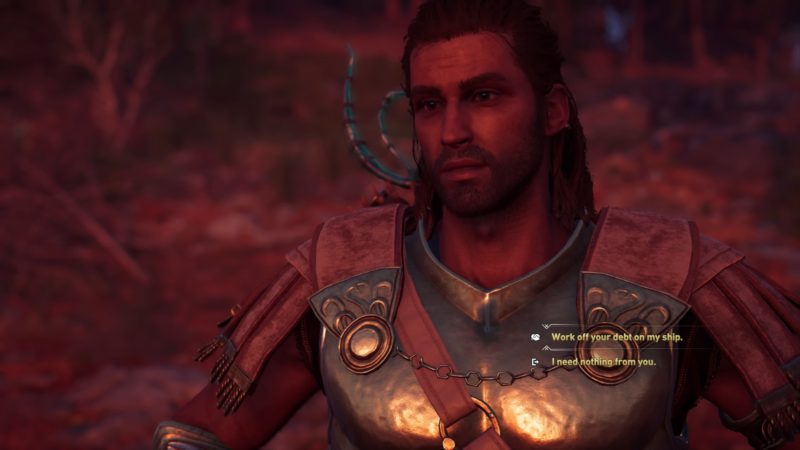 Acquire his hidden treasure
Once again, you have to find his treasure. The exact location of where you need to go is shown below.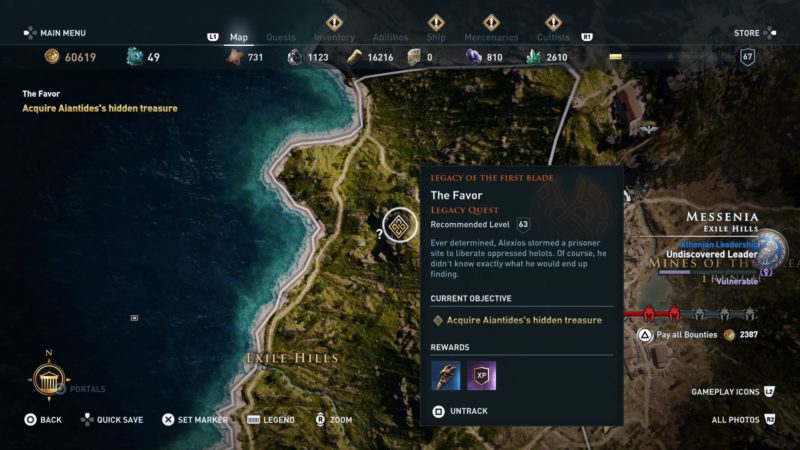 You will reach the Giant Boar Hideout, filled with boars.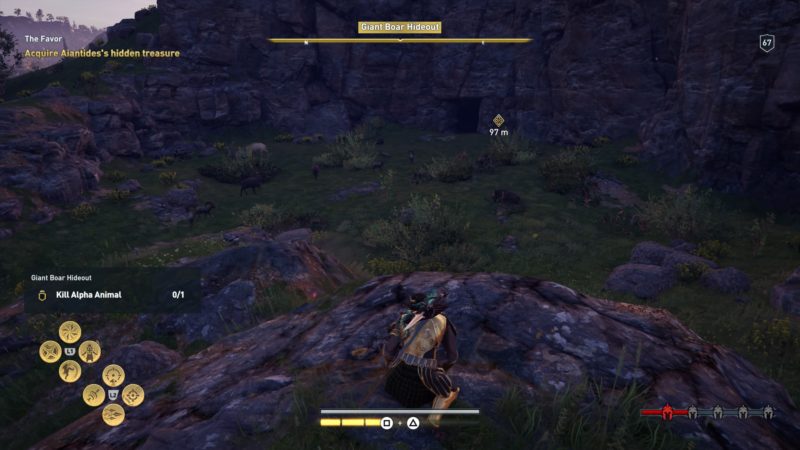 You'll probably need to kill all of the boars first.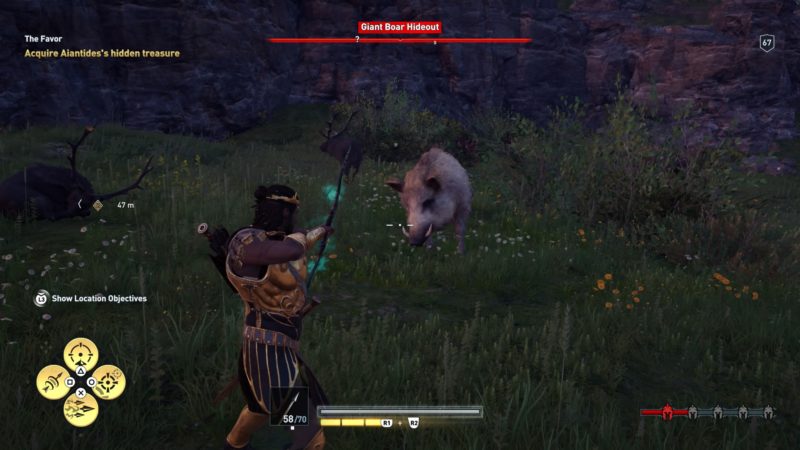 Once the area is clear, enter the cave.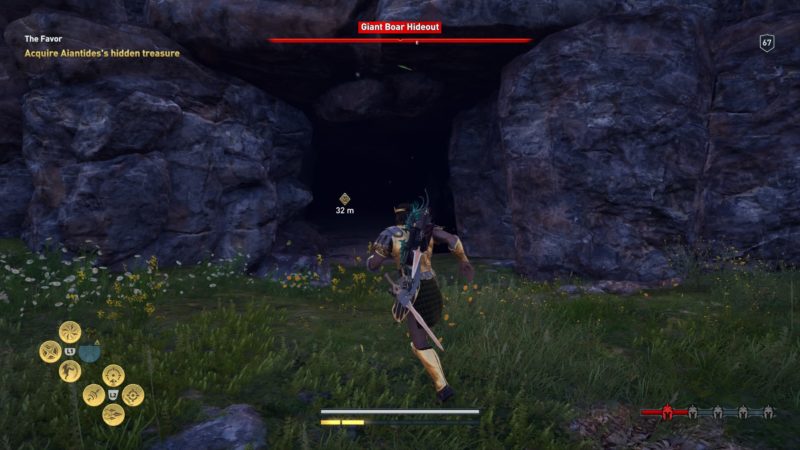 You will find the 'treasure' here.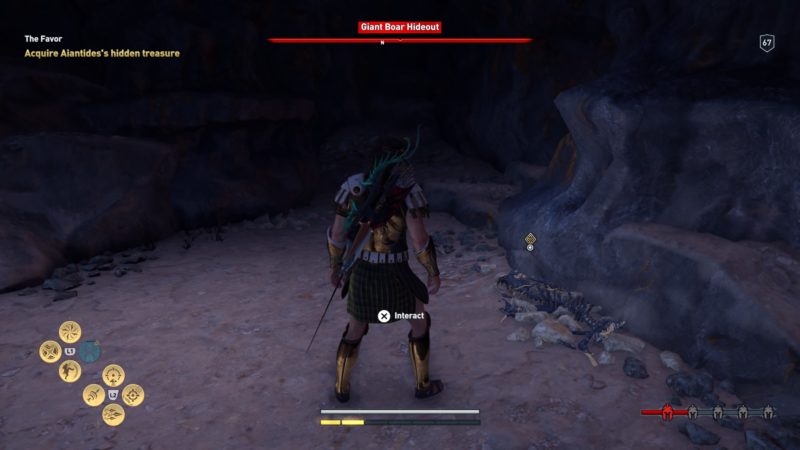 The quest completes here and the treasure is just a weapon 'The Bludgeoner'.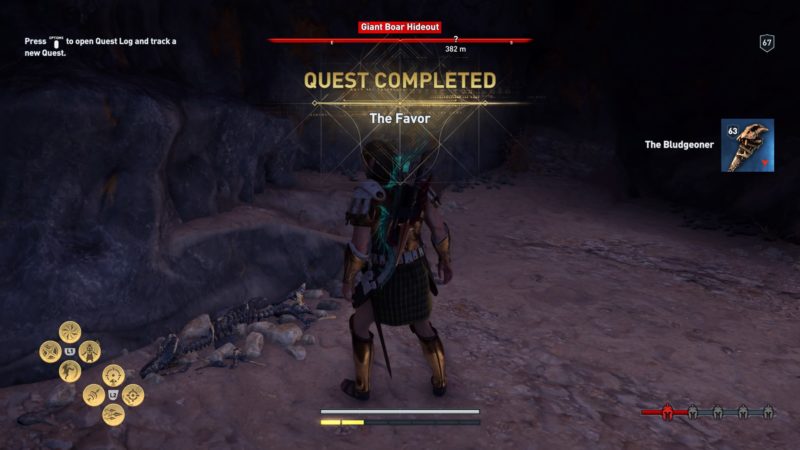 ---
Related articles:
Followers Of Truth: Assassin's Creed Odyssey Walkthrough
Give Our Respects: Assassin's Creed Odyssey Walkthrough
Best Pirate Games You Can Play Today
Forza Horizon 4: The Car Files (New Business)
How To Get The Demigod Set Helmet – Assassin's Creed Odyssey
The Most Powerful Superheroes In The DC Extended Universe
A Fresh Start (Cultist Leader): Assassin's Creed Odyssey Walkthrough