If you're new to Stardew Valley, you'll realize how important your energy bar is.
It limits your day-to-day activities, especially those that require a lot of effort (e.g. chopping trees).
Here's how you can increase your energy for each day to do more activities in Stardew Valley.
Buy food or medicine from shops
One way to increase your energy in Stardew Valley is to buy food from shops.
Consuming food will definitely increase the energy bar on the right side of your screen.
Early on in the game, you should be introduced to the fishing shop. Even the shop has one item (Trout Soup) that you can buy to increase your energy.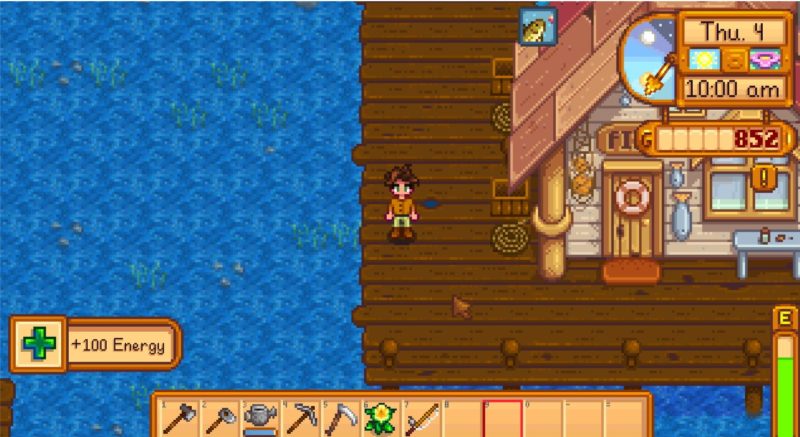 Granted, you need to spend quite a bit of money to purchase food from shops, but it gives you energy for more activities.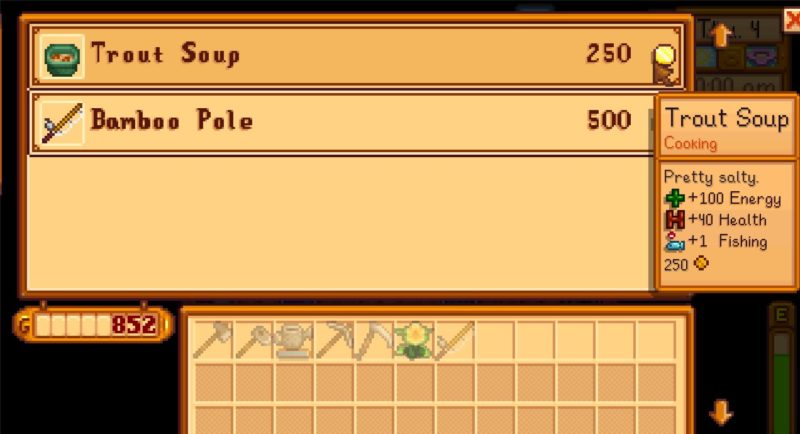 You can also buy medicine from the health center. It's right in town with the "plus" sign.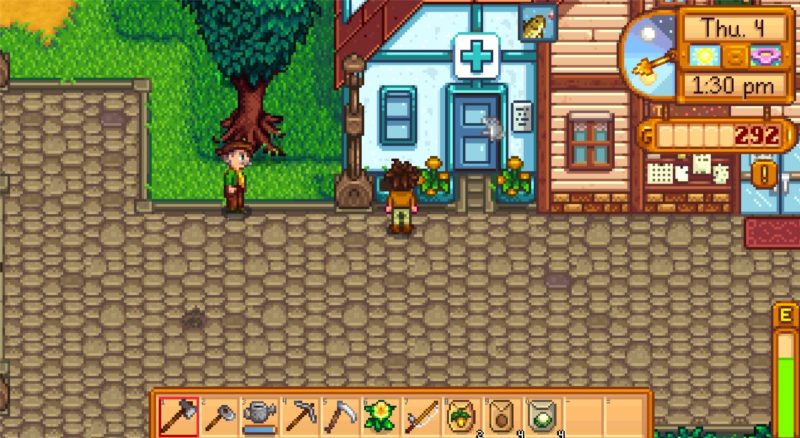 Inside the shop, you should find yourself with the Energy Tonic or the Muscle Remedy.
They are more expensive, but they give a much bigger boost of energy (+500) compared to the regular food.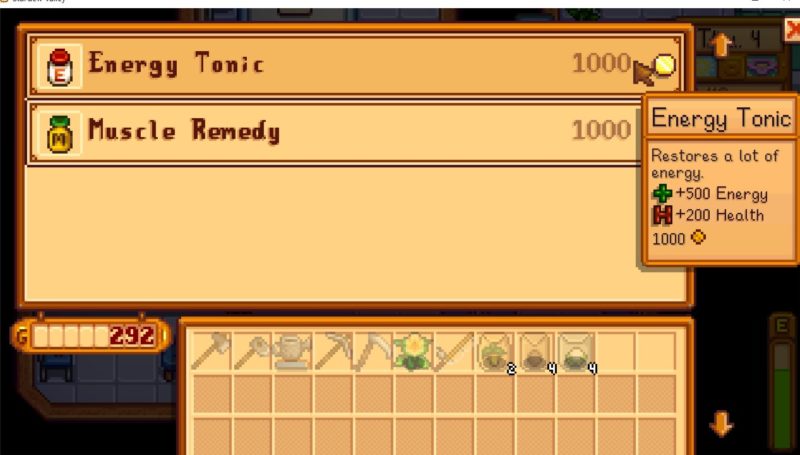 Plant your own food
Once you've settled in for a couple of hours, you should have planted and harvested a parsnip at least once.
As a farming lifestyle simulator, planting your own food should be a given.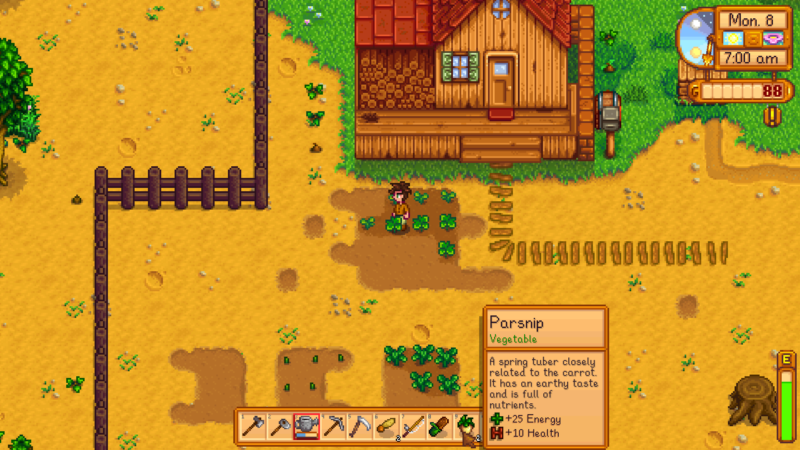 This parsnip that took 4 in-game days to plant can give you 25 energy and 10 health. You can either use it or sell it.
There are so many different plants to grow in this game. Parsnip is the easiest of them all.
Forage for food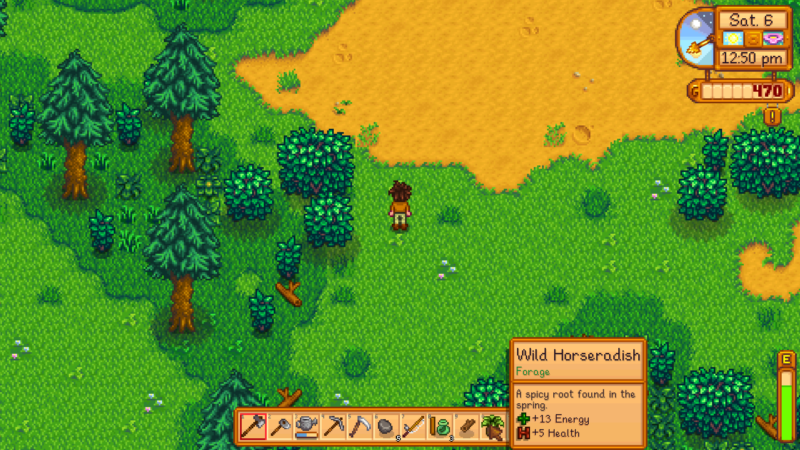 Similarly, you can also look around for food on the ground. For e.g. this wild horseradish gives you 13 energy.
You can use this horseradish to make an even better health food when combined with other ingredients.
Fish for food
As mentioned above, there's fishing in this game. You can get to the fishing dock and look for some fish.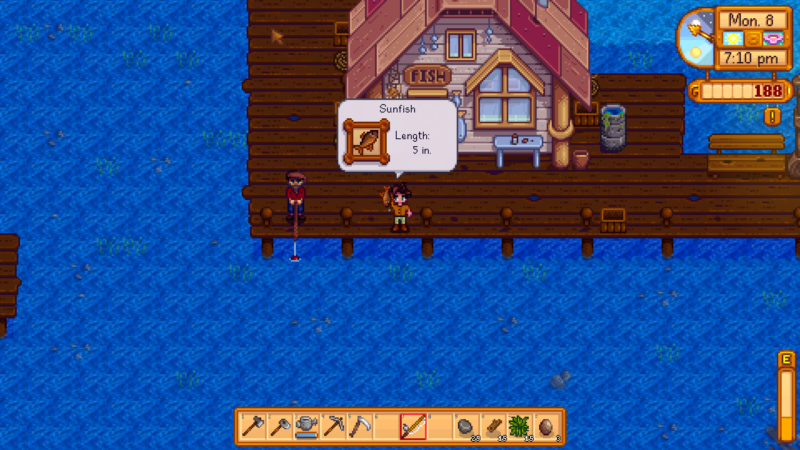 Fishes will also give some energy upon consumption.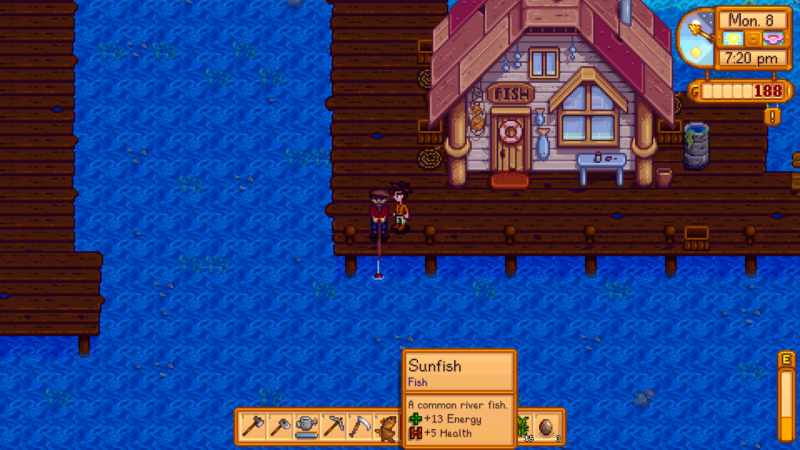 In a nutshell
There are various ways to increase your energy in Stardew Valley, and it comes in handy to perform more activities in a day.
The list above is not exhaustive at all. I have not even covered the livestock yet.
---
Related articles:
Stardew Valley: How To Make Fine Cloth
Stardew Valley: How To Do Fishing (Guide And Walkthrough)
10 Games Like Stardew Valley That You Should Check Out