Soccer Story is a new game that is free on Gamepass and is available on Steam as well.
This game is divided into small regions and Soccertown is one of the early areas you can explore.
There's a chest that is locked in the middle of Soccertown.
Here's how you can open the chest in Soccertown in Soccer Story.
How to solve the puzzle
This puzzle is really simple. You will see a chest in front of two kids and it's surrounded by four poles with different colored banners.
You just need to shoot the ball at the banners to change their color.
Get all of the color to be the same to open the chest. If you can't reach it, you need to upgrade your shooting first using medals.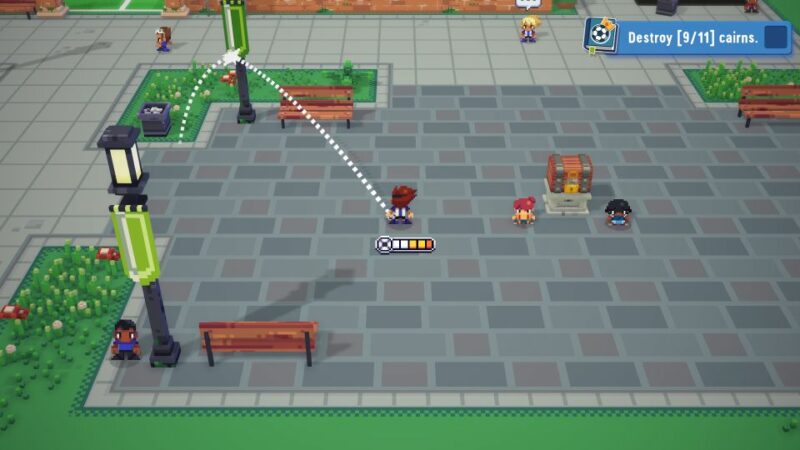 The chest unlocks and there's a speed upgrade medal inside.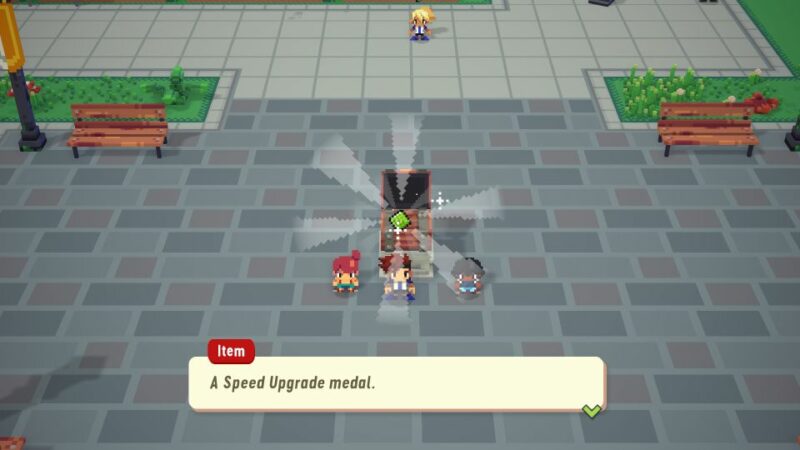 ---
Related articles:
Soccer Story: Convince Team Shark (Get Three Idol Pieces)