Rimey Reef is one of those islands in the map that does not contain a story, and is purely there for material-hunting.
Once you're done with Moonbrooke, you have to find a Powie Yowie to create snow in your island.
Here's a walkthrough & guide of Rimey Reef in DQ Builders 2.
To unlock the island, you need to spend 200 gratitude points.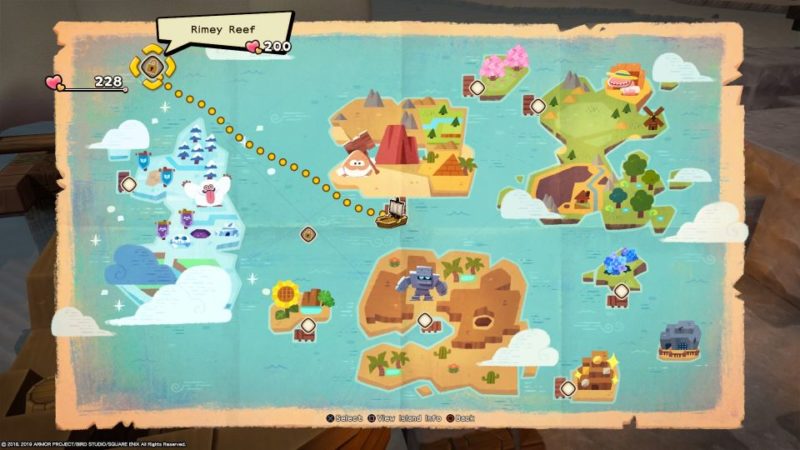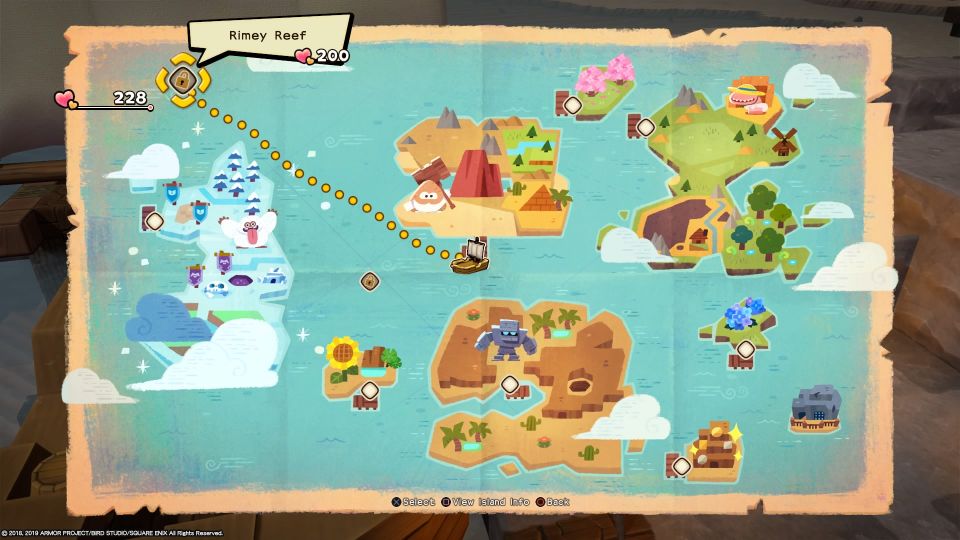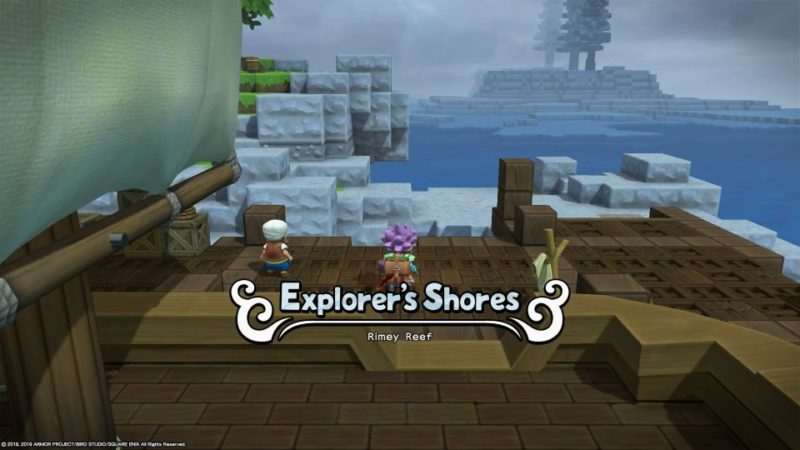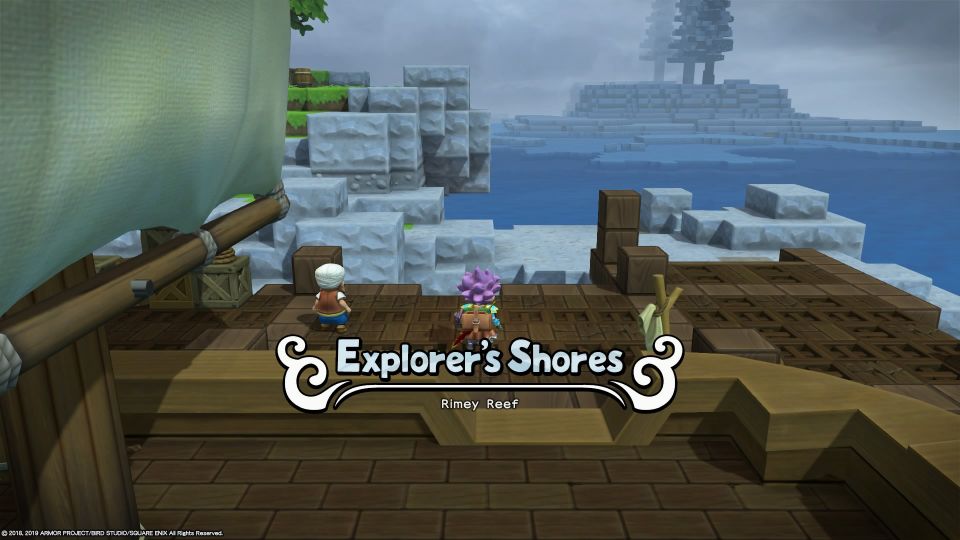 What to do in Rimey Reef
The main purpose you're coming here is to bring a Powie Yowie back.
It's the fur-ball monster.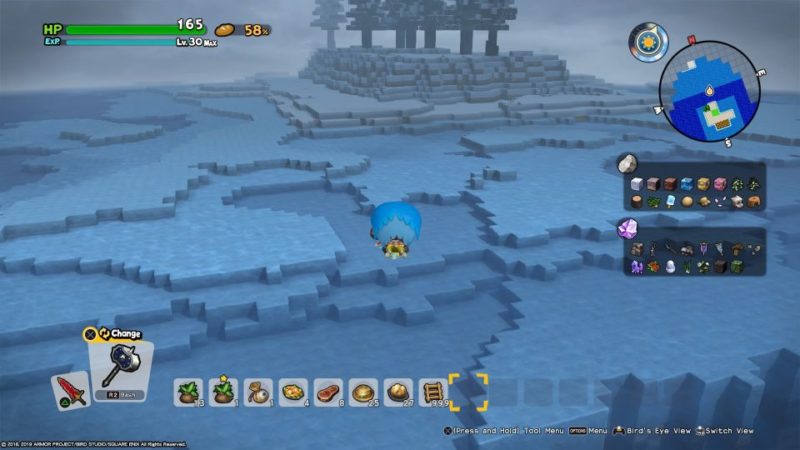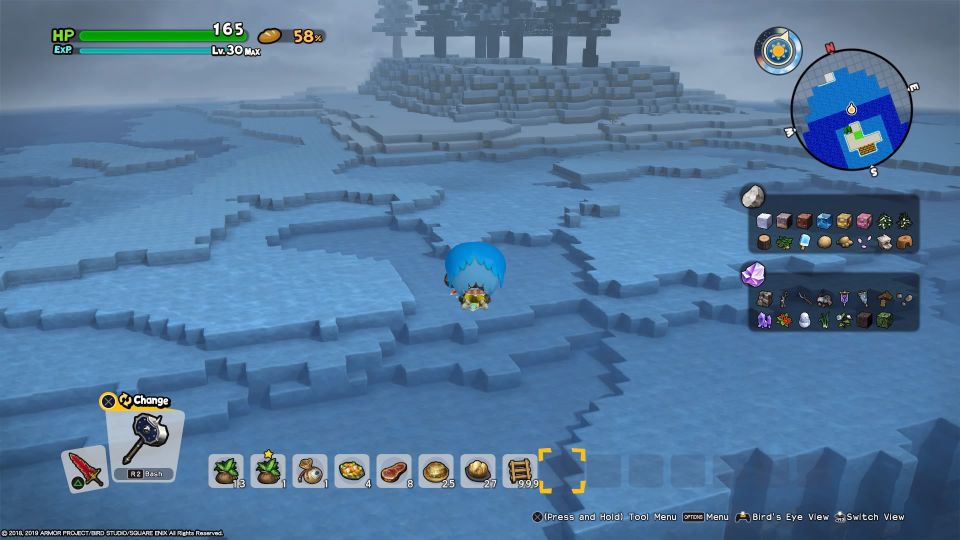 You will encounter one pretty early on (image below). Just defeat it.
You'll then have an option to give a monster munchies to it to make friends.
The Powie Yowie will then follow you.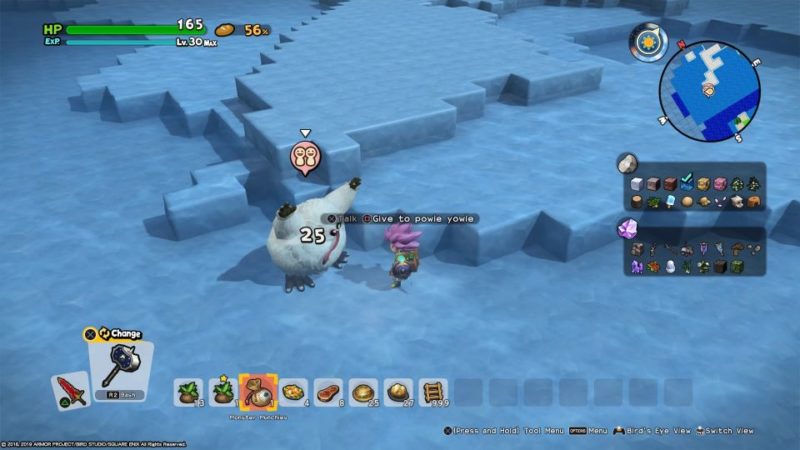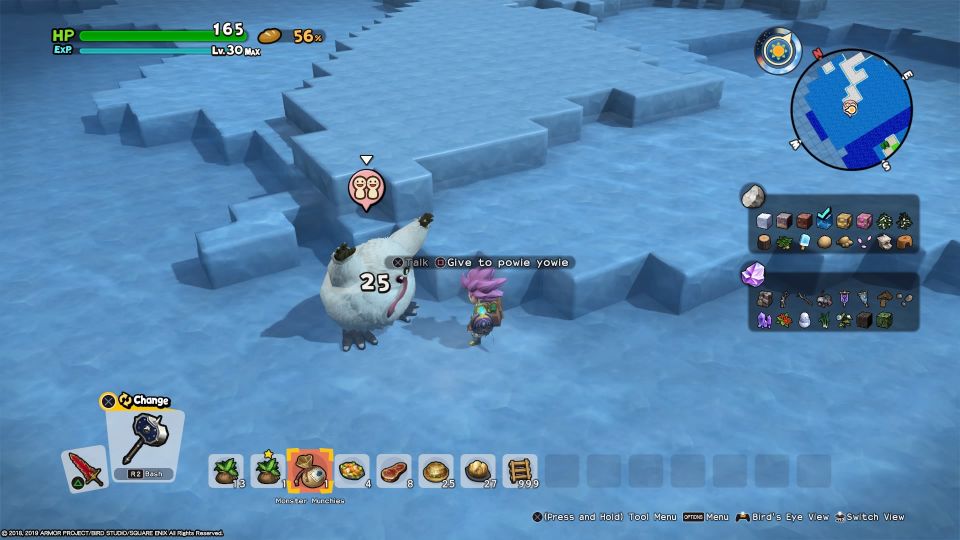 Of course, you're here to get an infinite supply of magic crystals and stones as well.
You need to complete both checklists to get them.
Whenever you find the items that are on the checklist, just press 'check' and it ticks off the list.
This ice below is an example.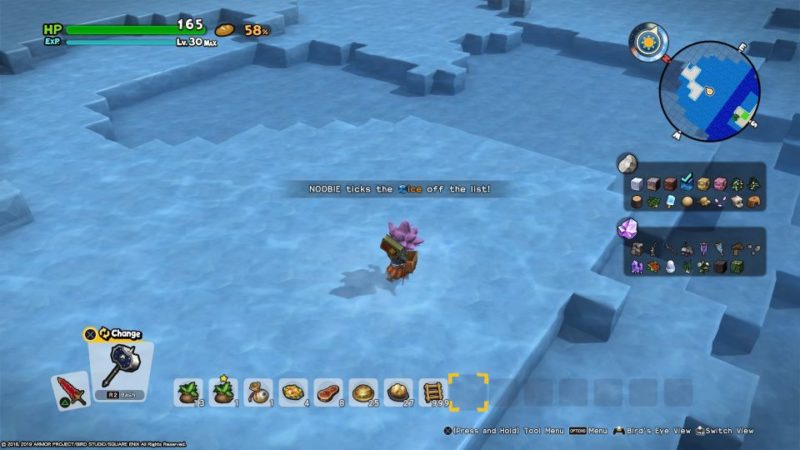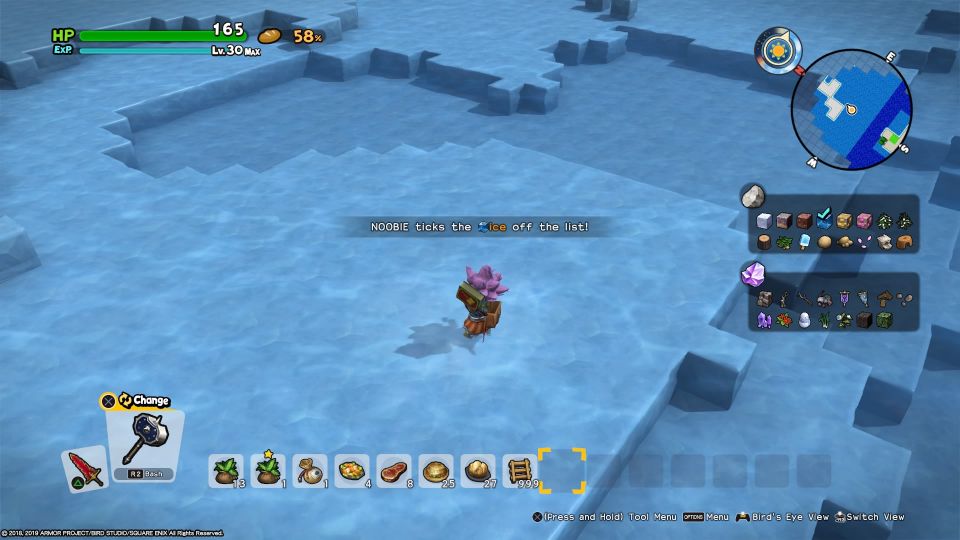 Some are harder to get. For leaves, you need to build blocks to climb up and press check.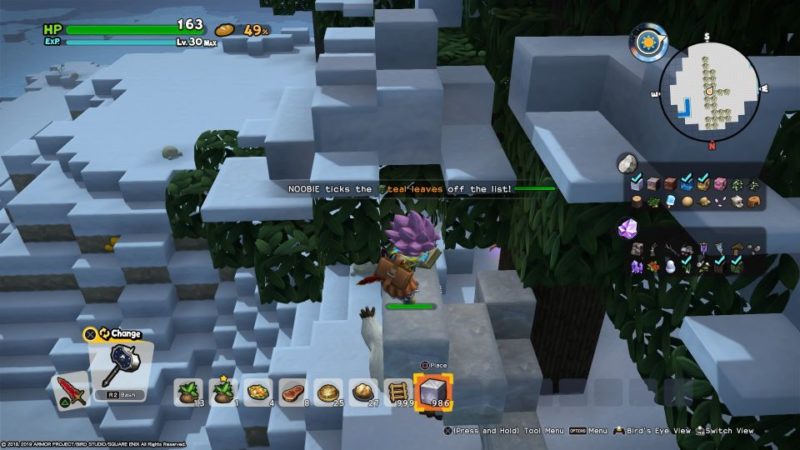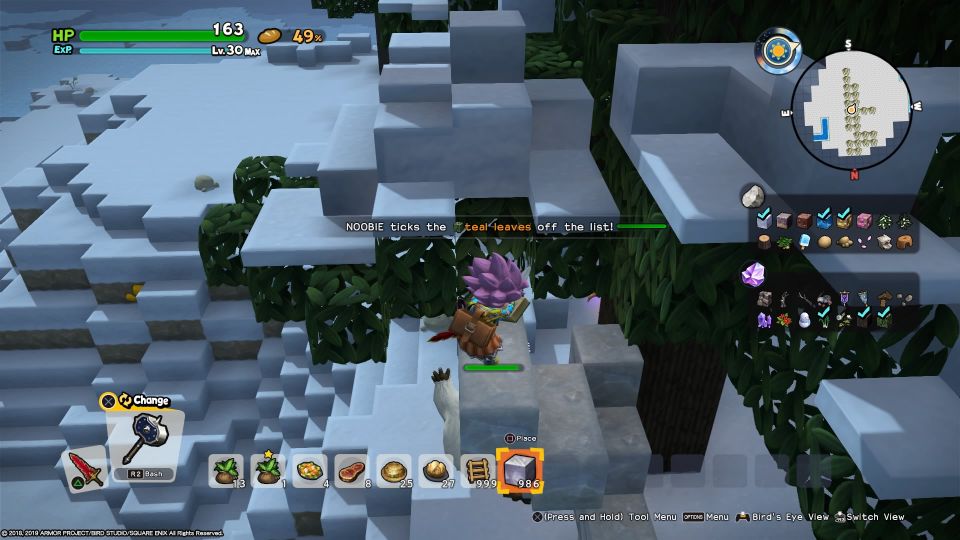 There are also banners and all kinds of stuff you have to find here.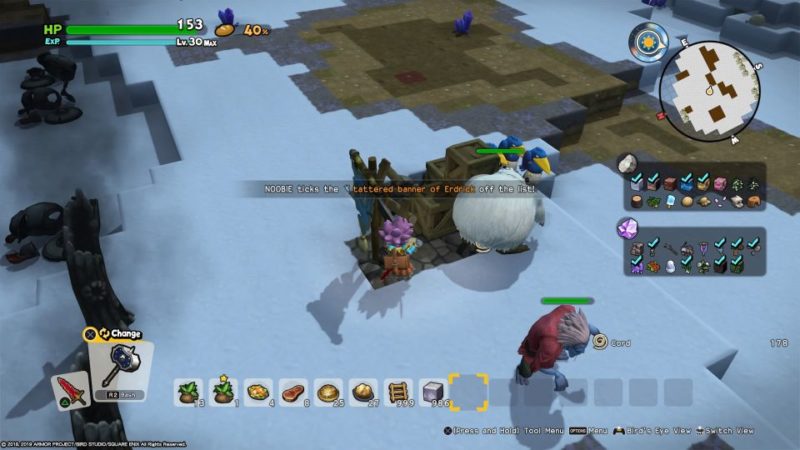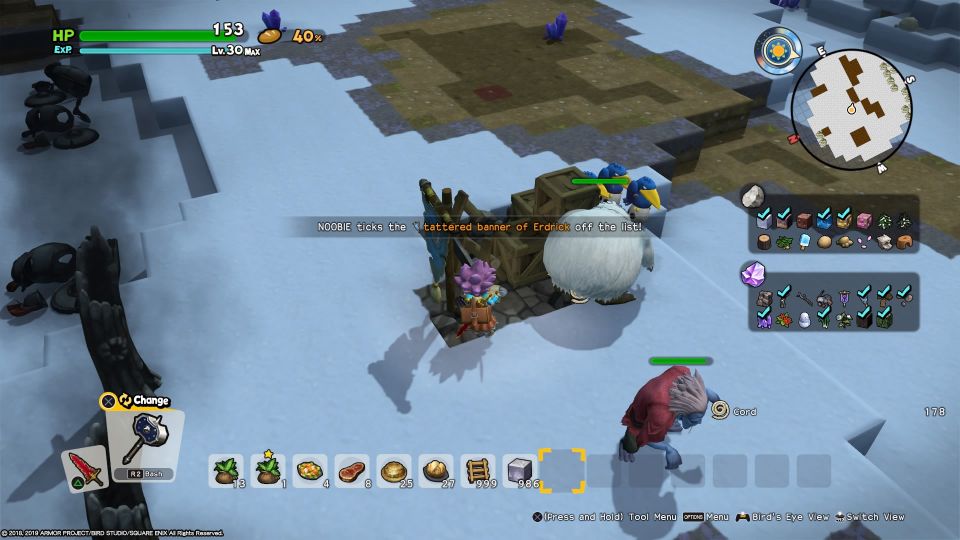 If you're looking for the bark, you need to bring the tree down first. Then, press check. The tree is also counted as another item.
So there's two here. There's also a bigger tree you need to find.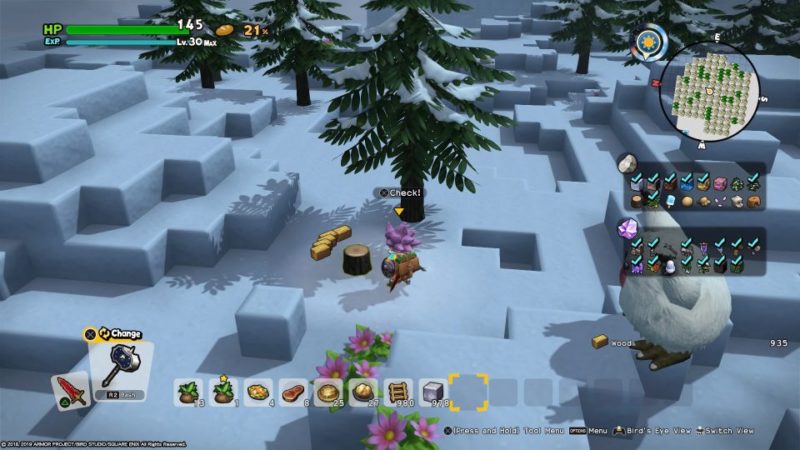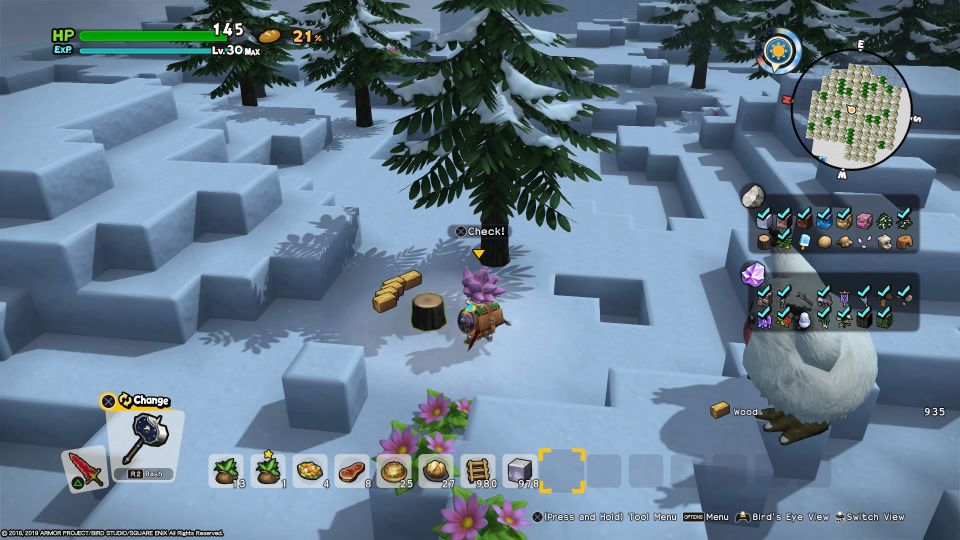 You will also find stronger monsters here. You can recruit them back if you have extra monster munchies.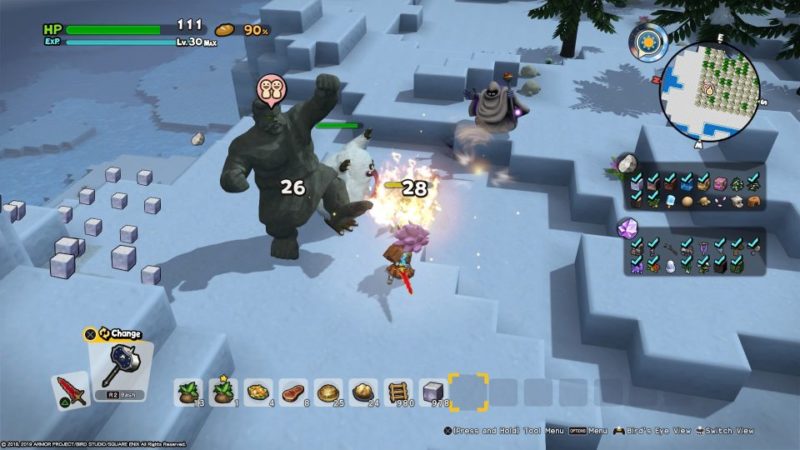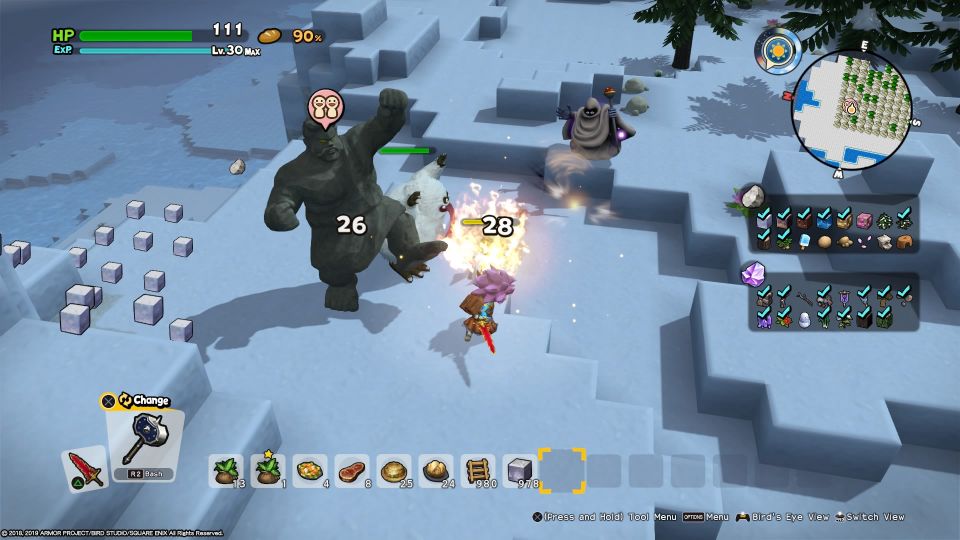 If you defeat super-strong monsters, you'll get rarer items too.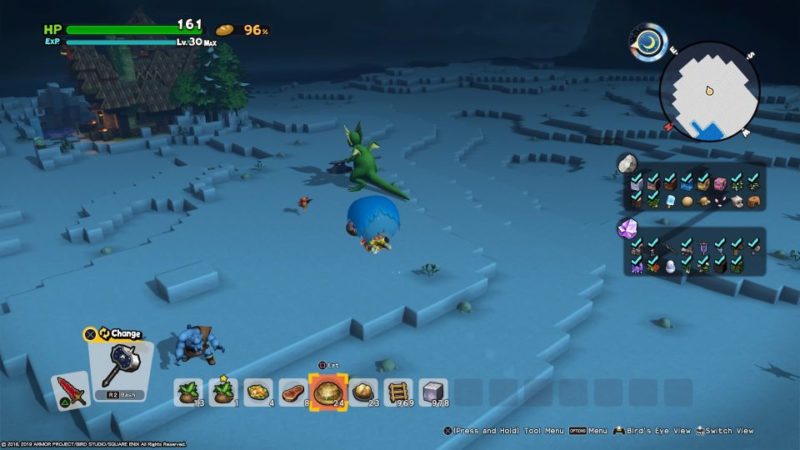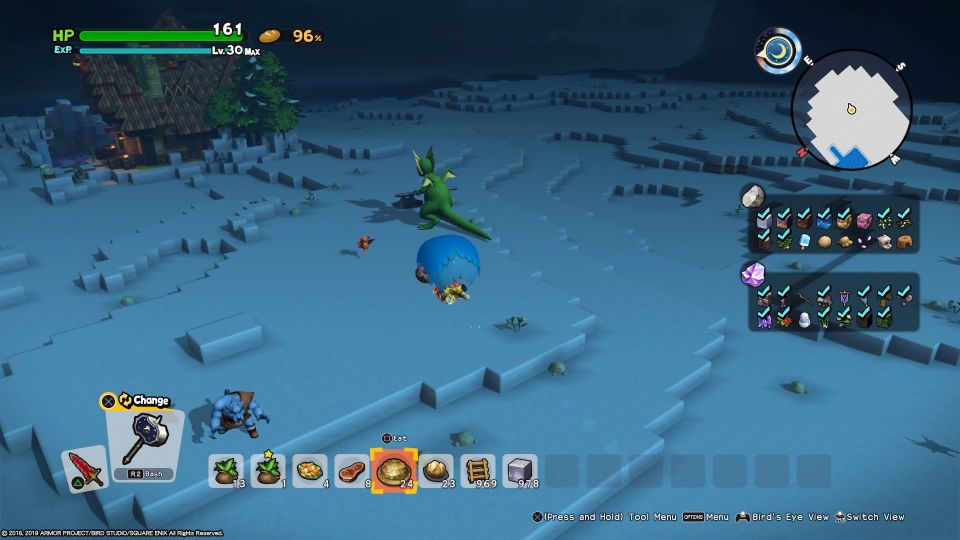 Apart from just hunting for ingredients, you can bring a villager back to your island. Just go to the Builderdom's Best.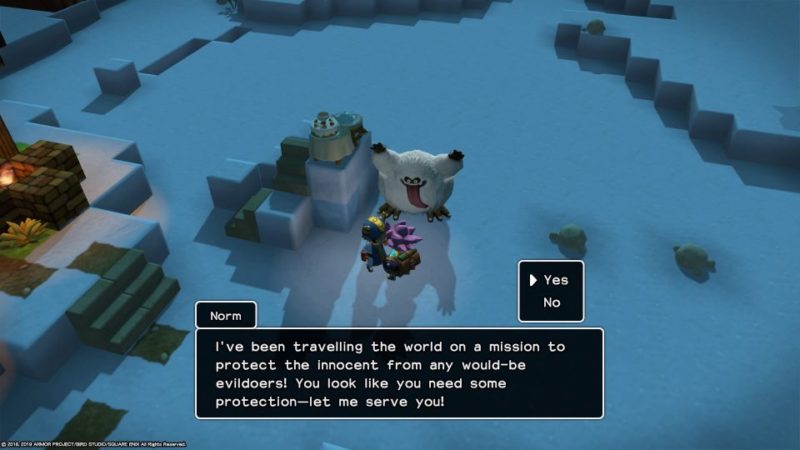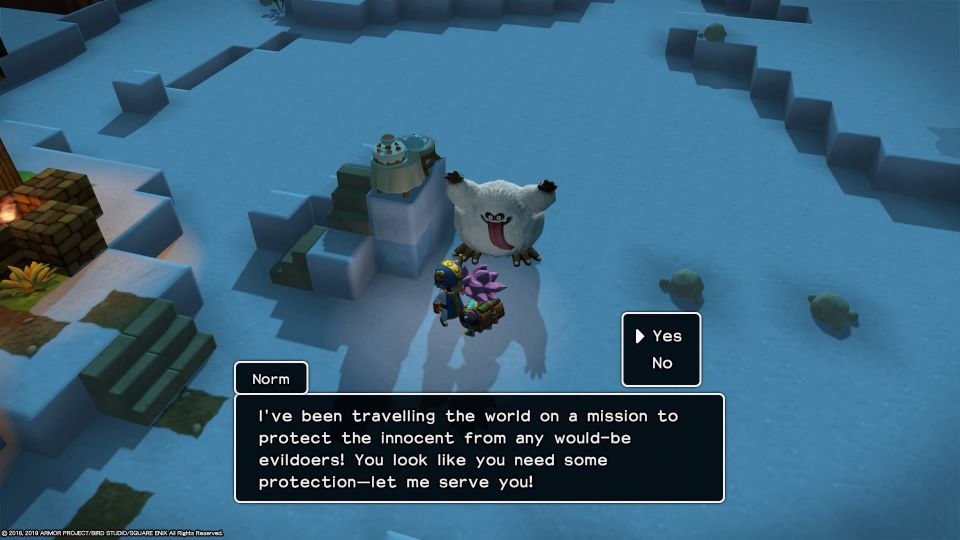 Some of the more difficult items
In the checklists, there are some items that are especially hard to find.
The snowman is pretty easy. You can go to the location below.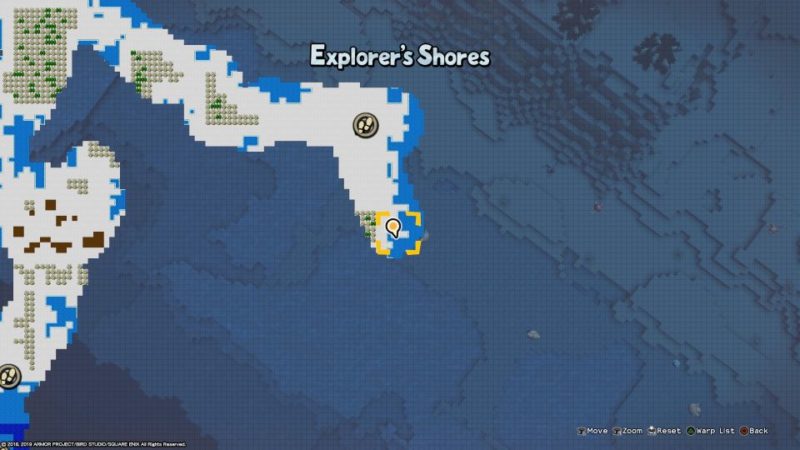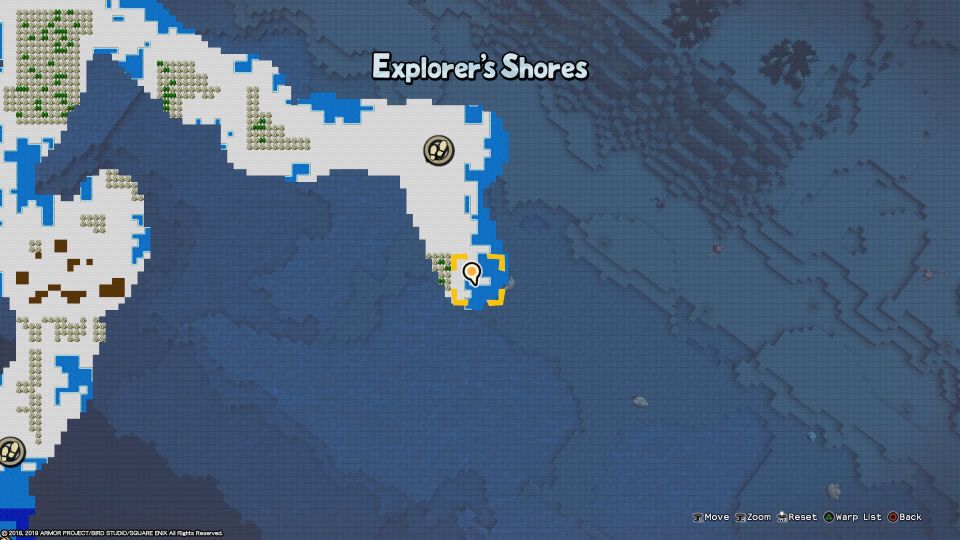 You should find quite a number of snowmen.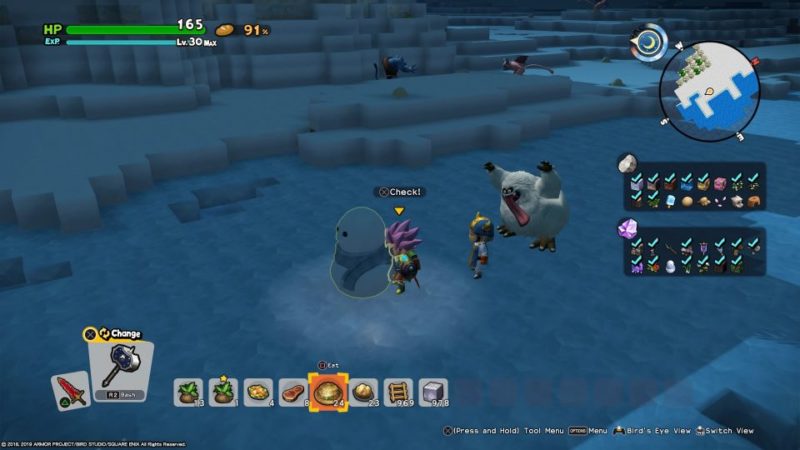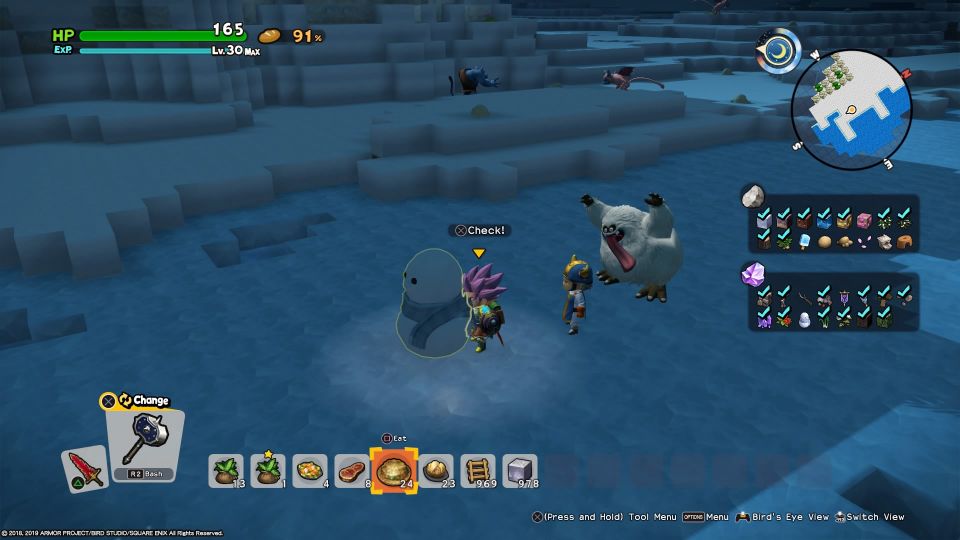 The harder one is the ice lolly. They are hidden inside these "ice sculptures". They are shaped like a mini-pyramid.
Just break through the ice and you will find an ice lolly.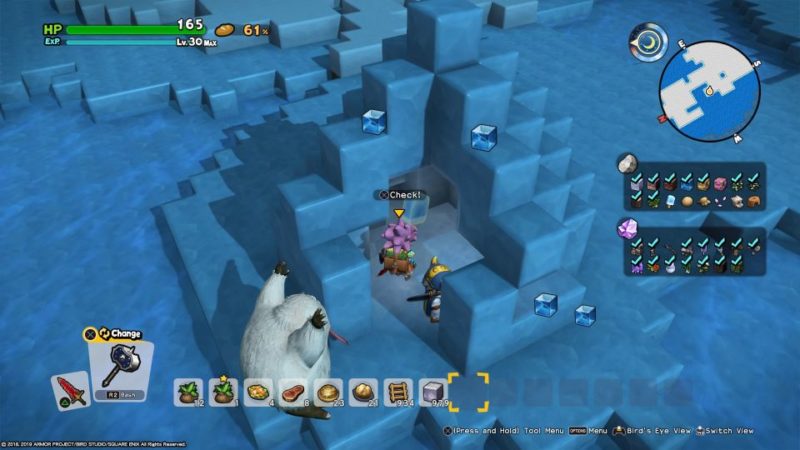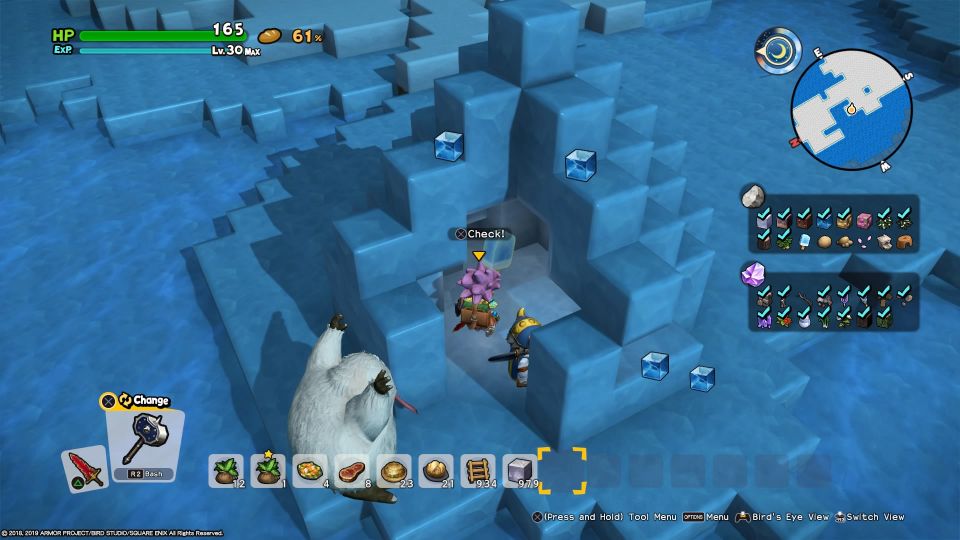 Another group of items hard to find can be found at the exact location shown below (cursor).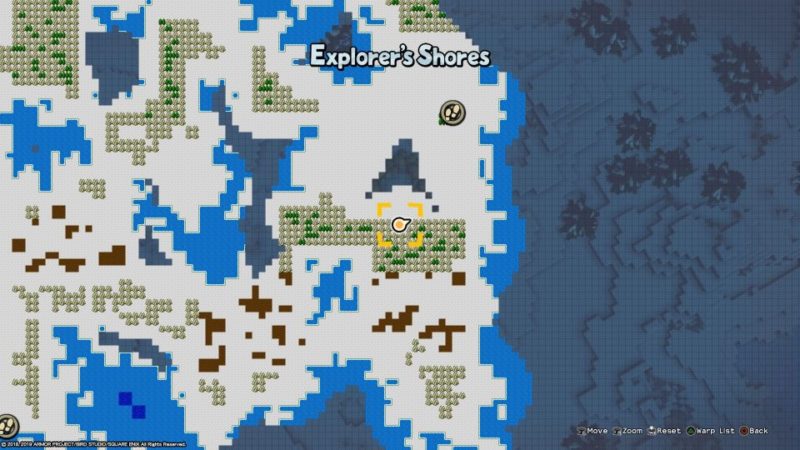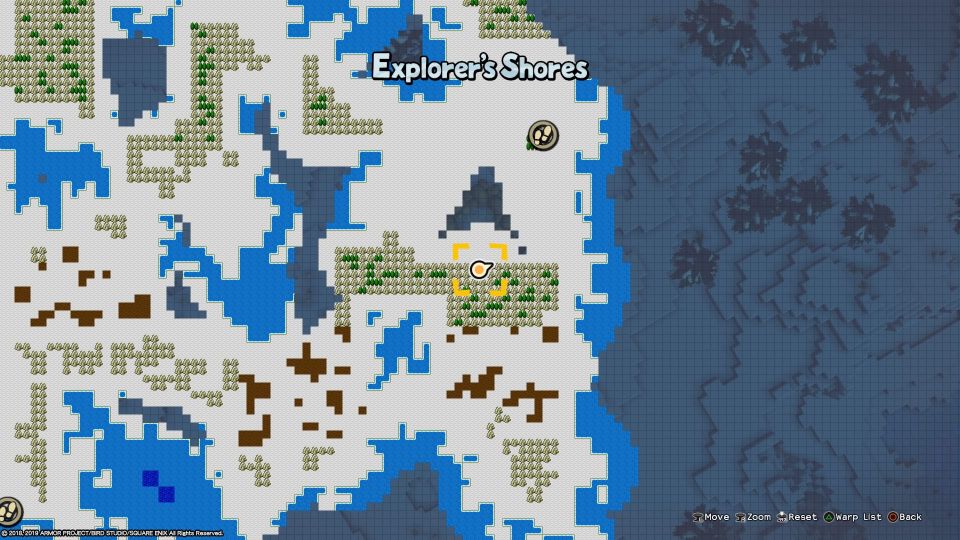 At the top of the hill, you will find the rocks, the flower petals and so on. It's sort of a mini hot-spring above the hill.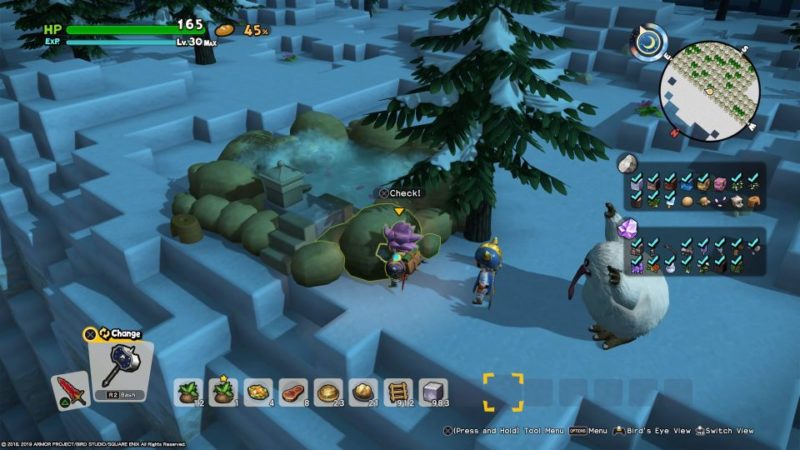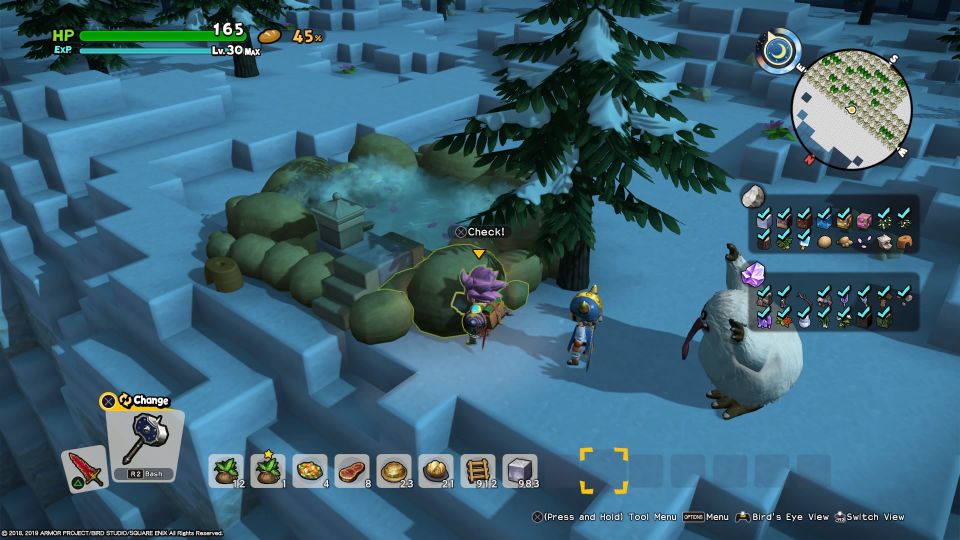 The pink dye is actually hidden under the rocks. Destroy the rocks once you've checked it and you'll find pink dye.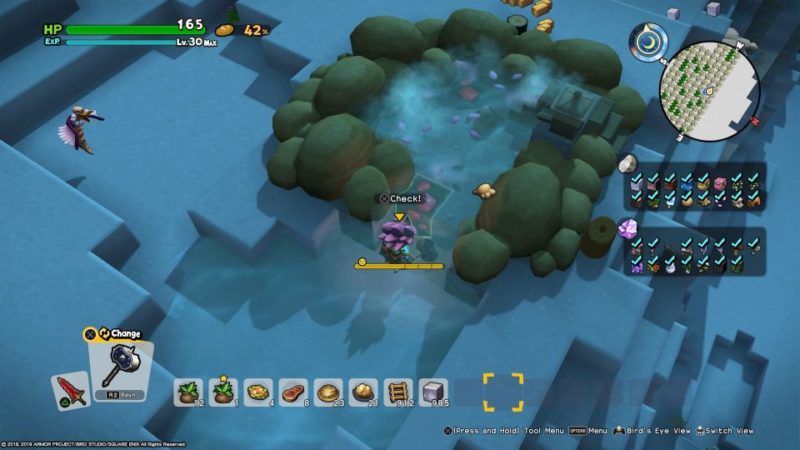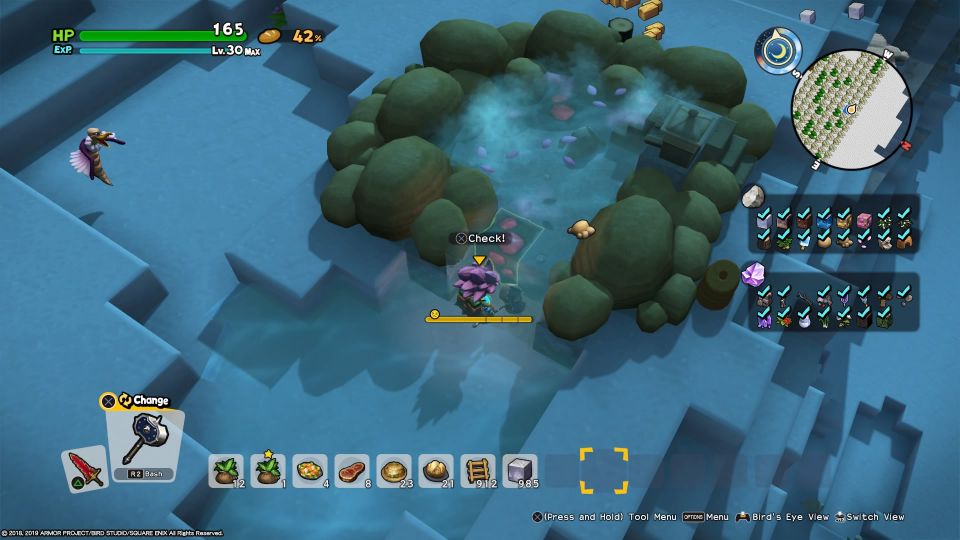 Finishing this checklist gave me an infinite supply of stone.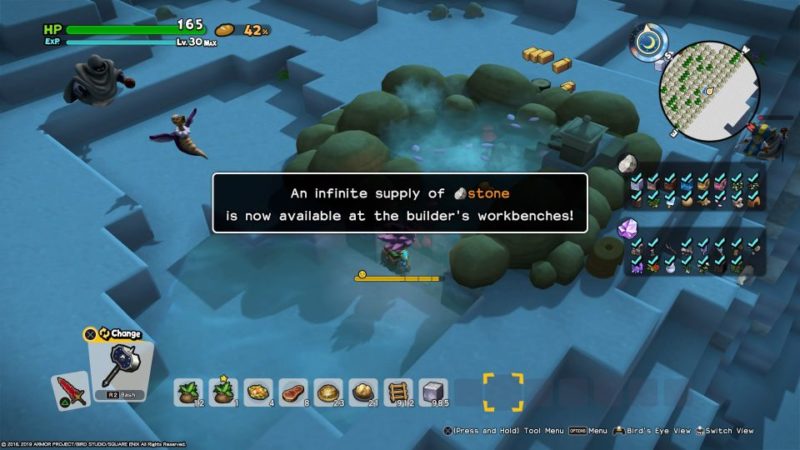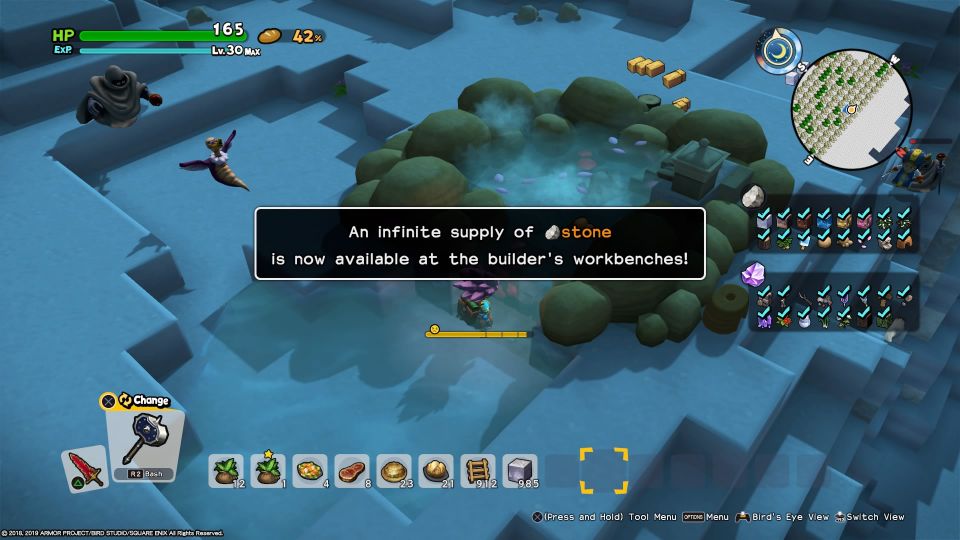 If you're still looking for a tree branch or root like in the image below, you have to find the tree barks that are on fire / with smoke.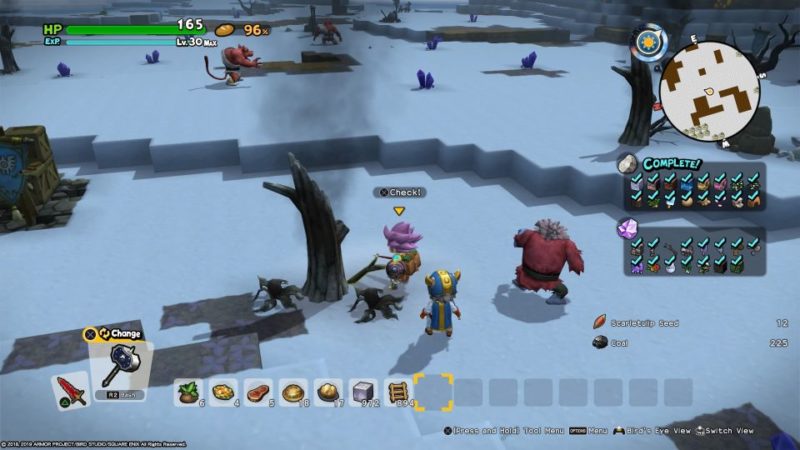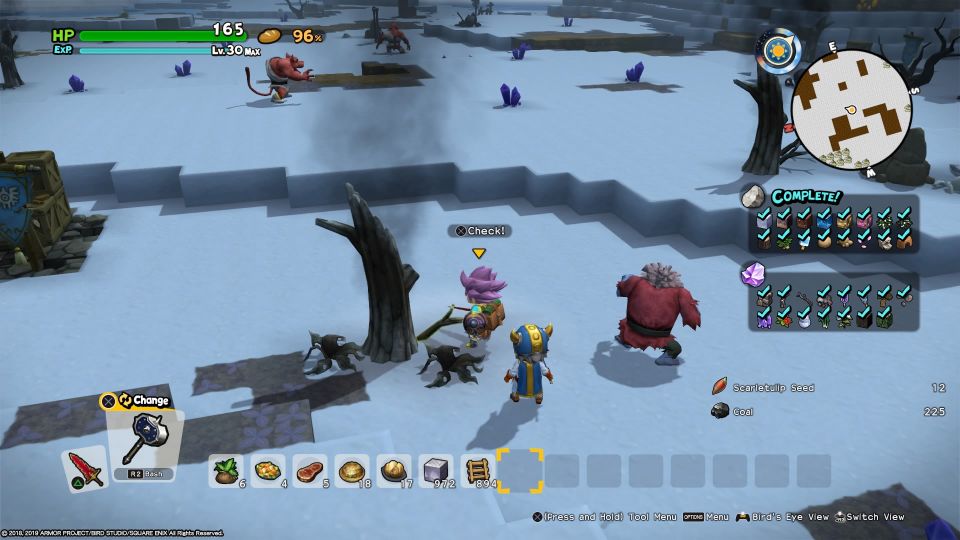 Its exact location is shown below.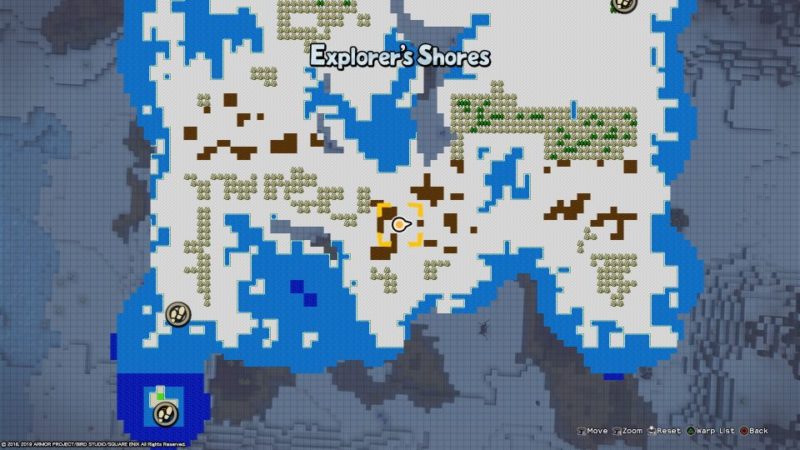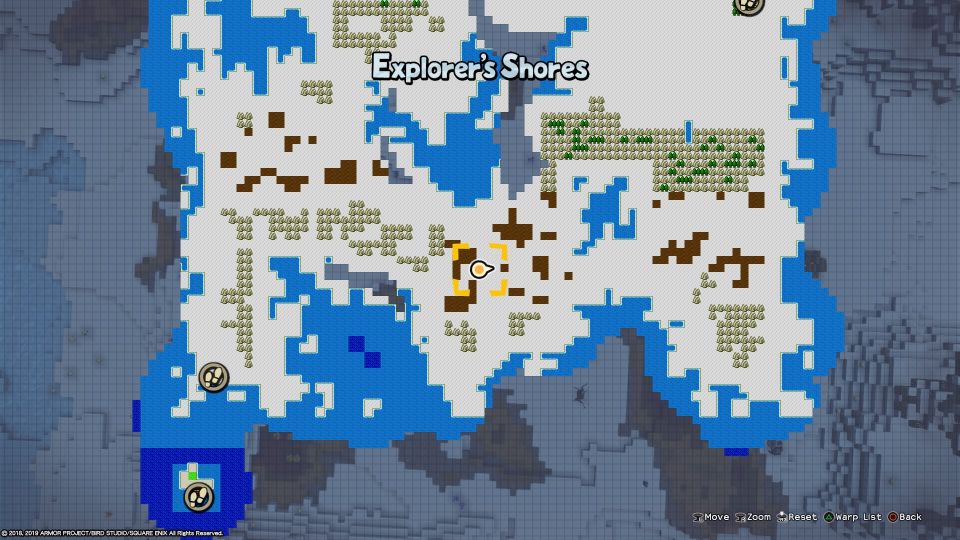 Completing the second checklist gives an infinite amount of magic crystals.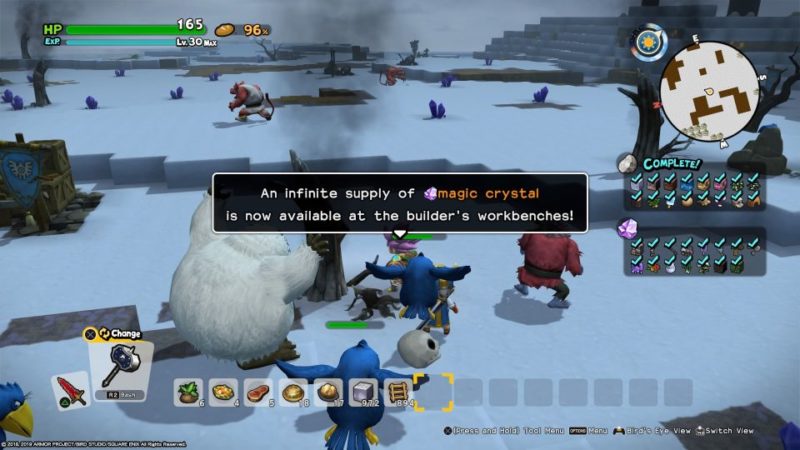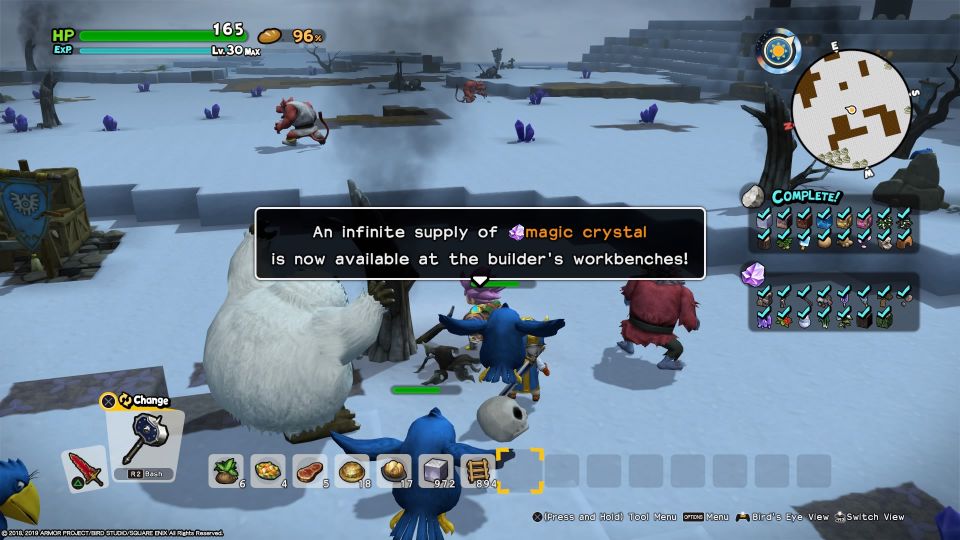 And that's all on Rimey Reef in Dragon Quest Builders 2.
---
Related articles:
Laguna Perfuma: Dragon Quest Builders 2 Walkthrough & Guide
How To Build A Room Somewhere Down Low: Dragon Quest Builders 2
Malhalla: Dragon Quest Builders 2 Walkthrough And Guide
Sunny Sands: Dragon Quest Builders 2 Walkthrough & Guide
Blossom Bay: Dragon Quest Builders 2 Walkthrough & Guide
Iridescent Island: Dragon Quest Builders 2 Walkthrough & Guide
Skelkatraz: Dragon Quest Builders 2 Walkthrough & Guide