The Veteran (Part 3) is a side mission in Red Dead Redemption 2 involving Hamish Sinclair.
Your task is to follow him hunting a she-wolf who's been stalking him near the cabin.
Here's a walkthrough of The Veteran Part 3 in RDR 2.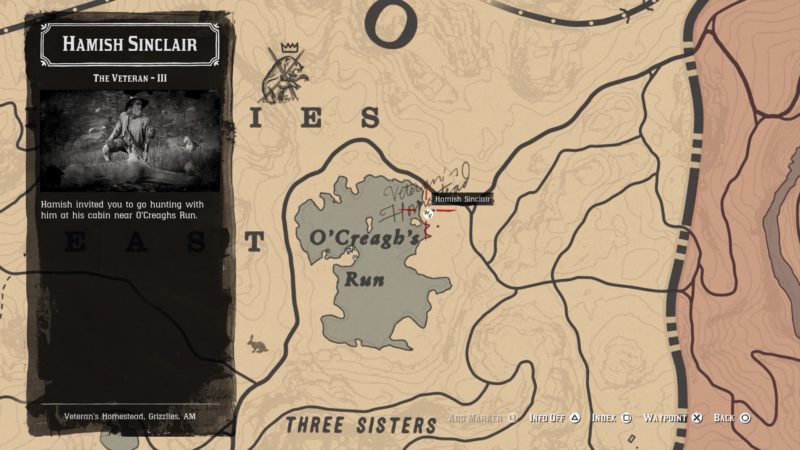 To start the mission, talk to Hamish at the cabin in O'Creagh's Run. His exact location is shown in the map above.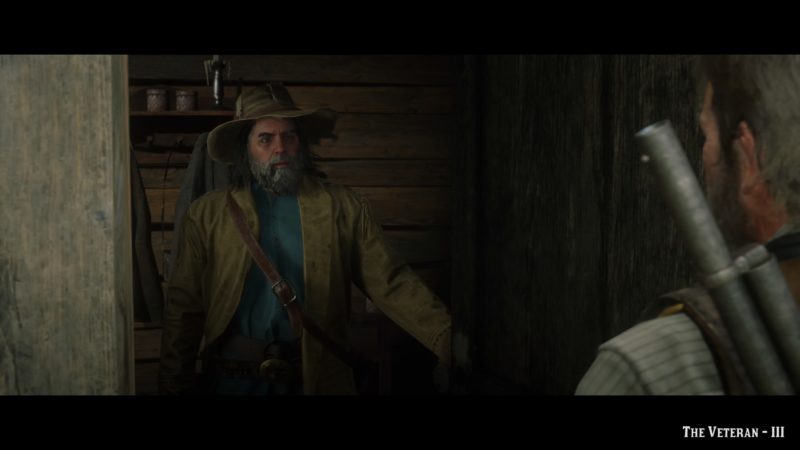 During the cutscene, the wolf will appear again and you have to follow him hunt the wolf.
Follow Hamish
Mount your horse and follow him.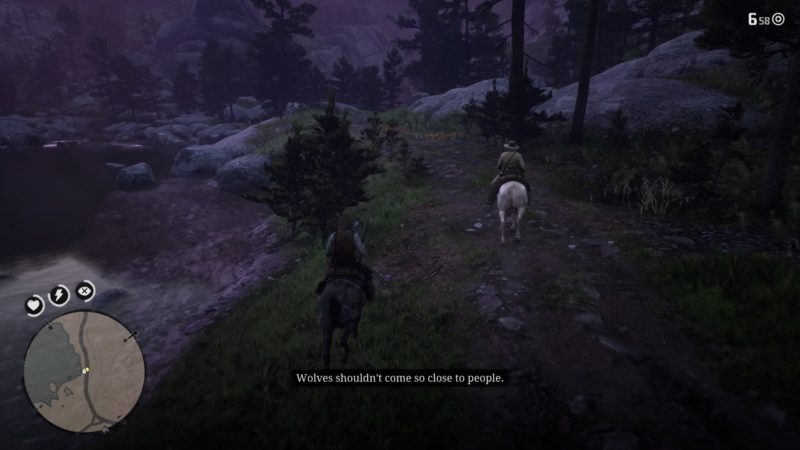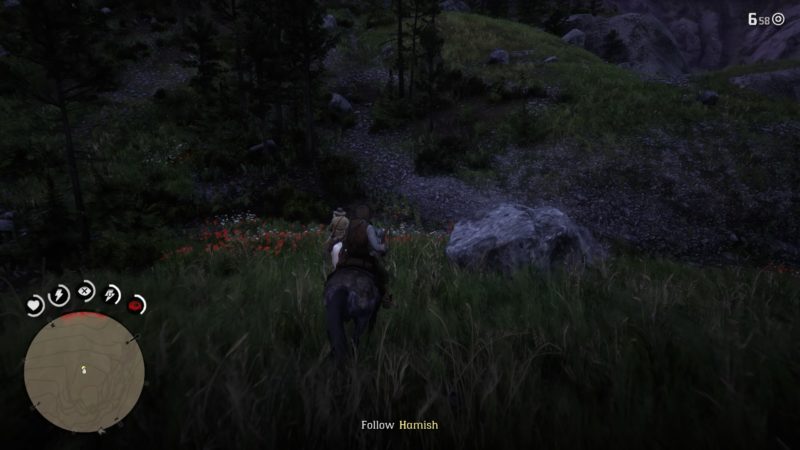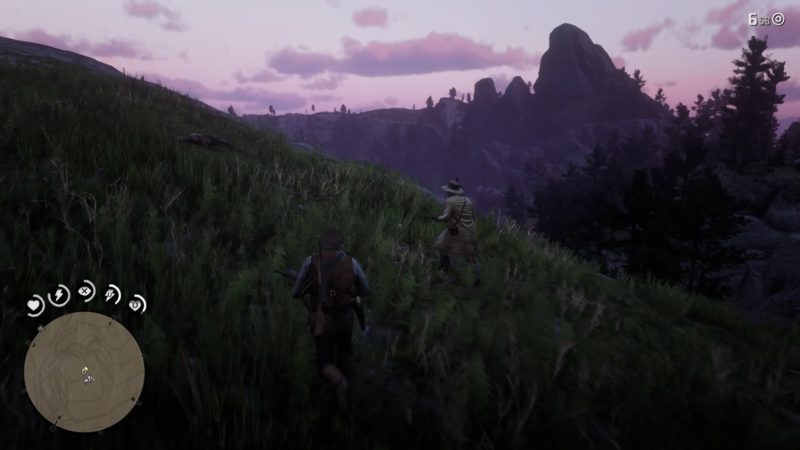 Keep going until you reach a part where you have to leave your horses. You guys will find a dead animal that was probably killed by the wolf.
Track the wolf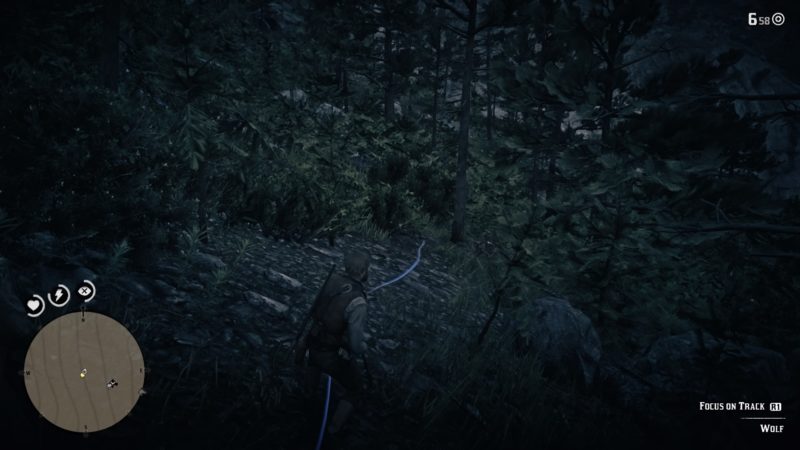 Use eagle eye to look for tracks on where it may have gone to.
After some tracking, you guys will get ambushed by three or four wolves. Use dead eye to kill them as fast as possible.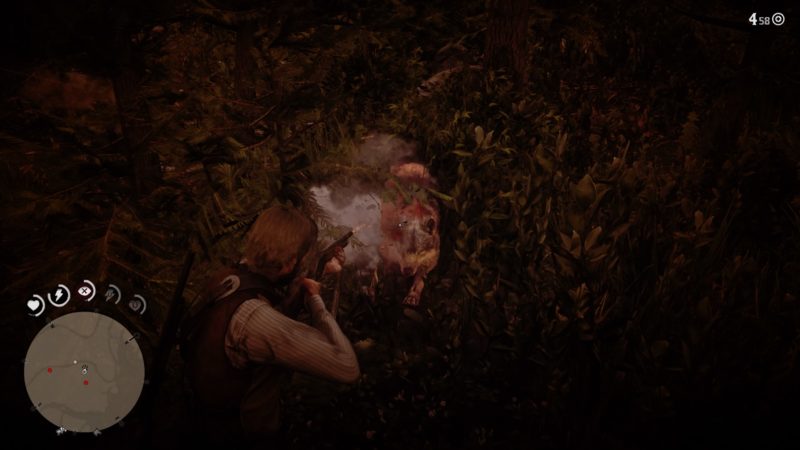 After killing all of them, there'll be a cutscene. However, during the cutscene, another bigger wolf will come out and attack you.
You have to break free and immediately use dead eye to kill it. If you fail to do so, you will probably die right after.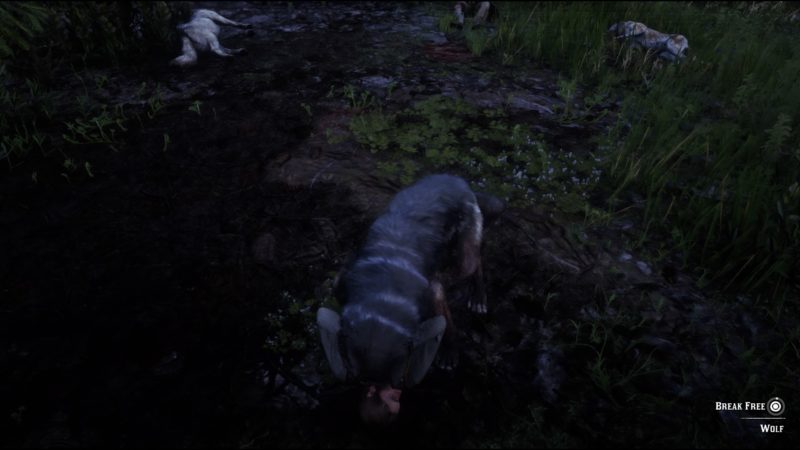 And the mission ends here. Hamish will give you one of the wolf's pelt, which is a good wolf pelt.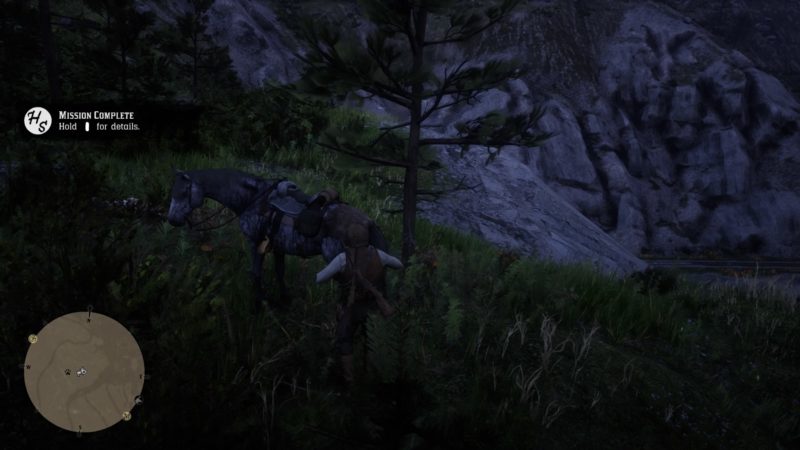 ---
Related articles:
Red Dead Redemption 2: A Rage Unleashed
Honor, Amongst Thieves (Walkthrough) – RDR 2
Red Dead Redemption 2: Archeology For Beginners (Walkthrough)
Red Dead Redemption 2: Favored Sons (Mission Walkthrough)
RDR 2: A Bright Bouncing Boy (Part Two)
Red Dead Redemption 2: Oh, Brother (Mission Walkthrough)