The Fine Art of Conversation is a mission in Red Dead Redemption 2 that starts with talking to Trelawny.
Your role is to accompany Rains Fall and Charles to a meet up with Colonel Favours.
Here's a walkthrough of The Fine Art of Conversation in RDR 2.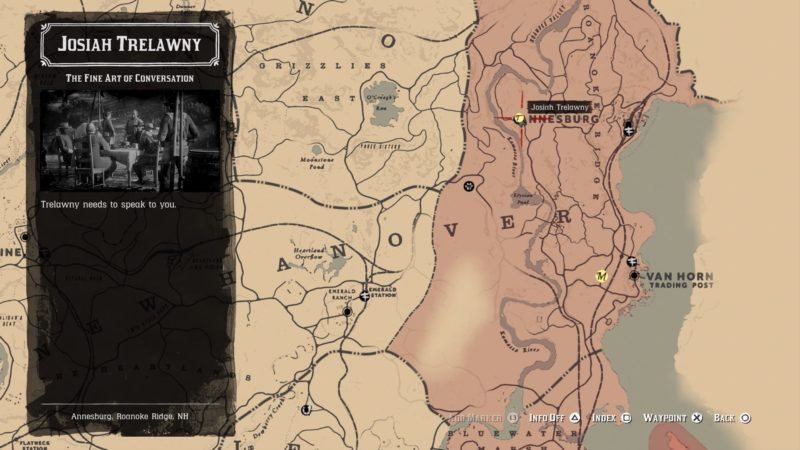 Talk to Josiah Trelawny in camp in Annesburg to start the mission.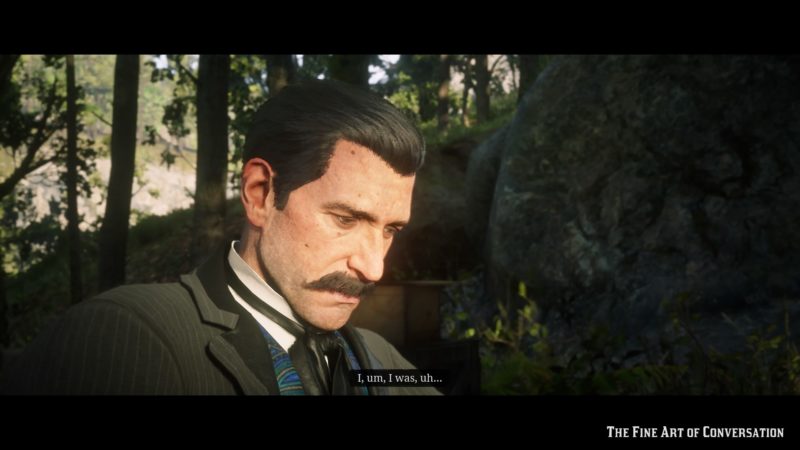 Follow Rains Fall
After the cutscene, you have to follow Rains Fall and Charles to a meet up with Colonel Favours. Rains Fall requires your help as an outsider to ensure the meeting goes well.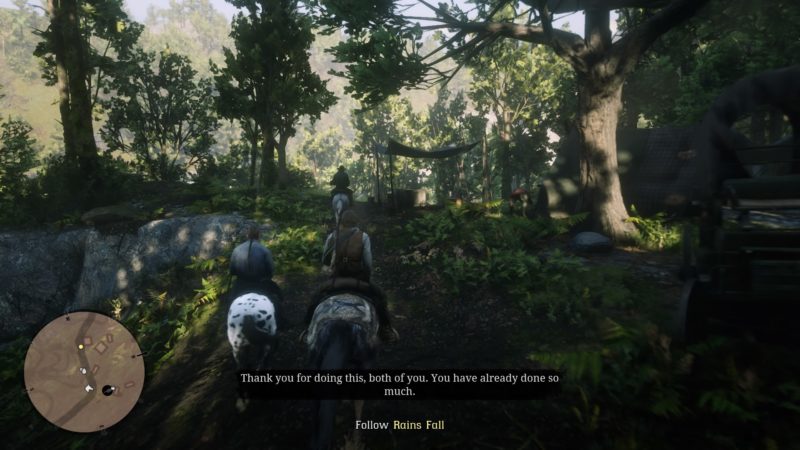 You will reach the campsite of the lawmen.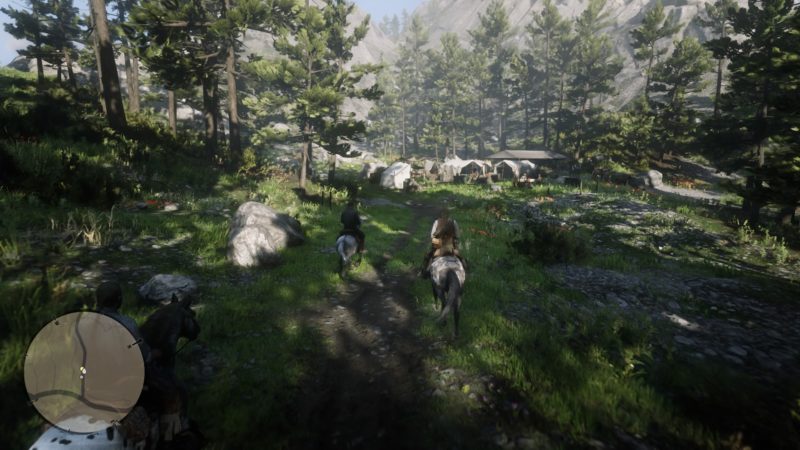 They will enter into a discussion. There'll be a cutscene where Arthur keeps coughing and takes a rest in the tent.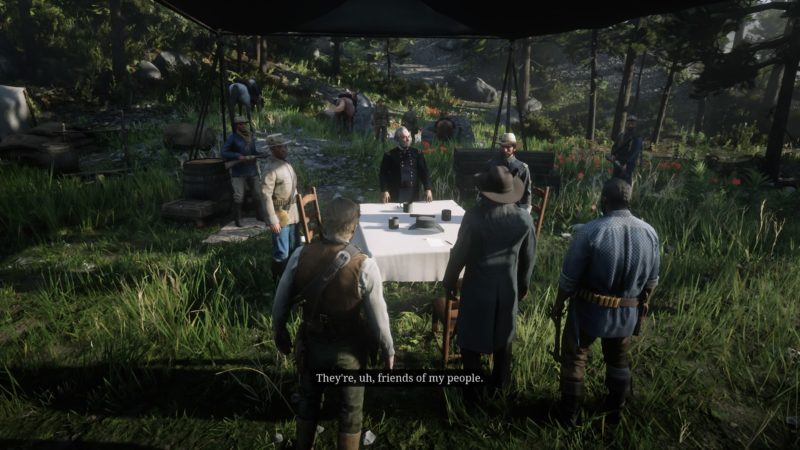 Arthur will then peek out to eavesdrop on a conversation among some lawmen, which mentions that Captain Monroe will be hanged for treason.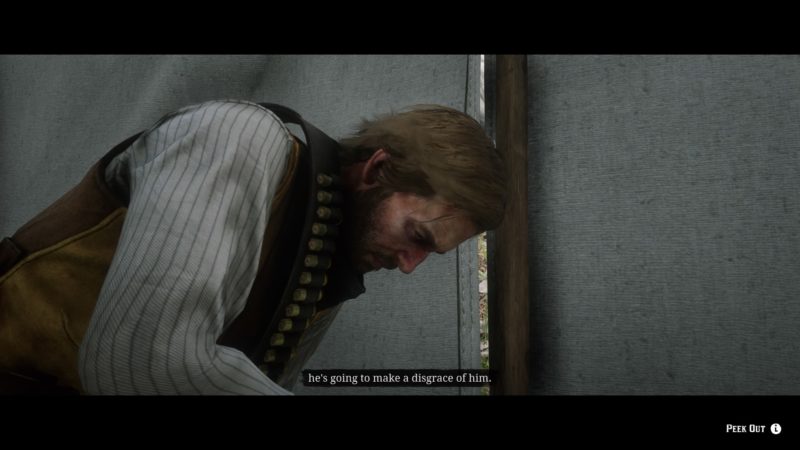 As expected, Colonel Favours will want Captain Monroe caught. Arthur will then grab a lawman and get Monroe out.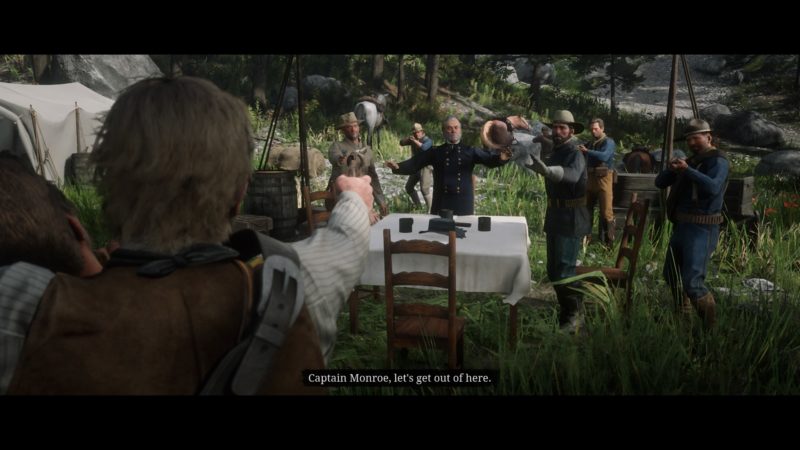 Escape the lawmen
Keep walking backwards until you reach your horse.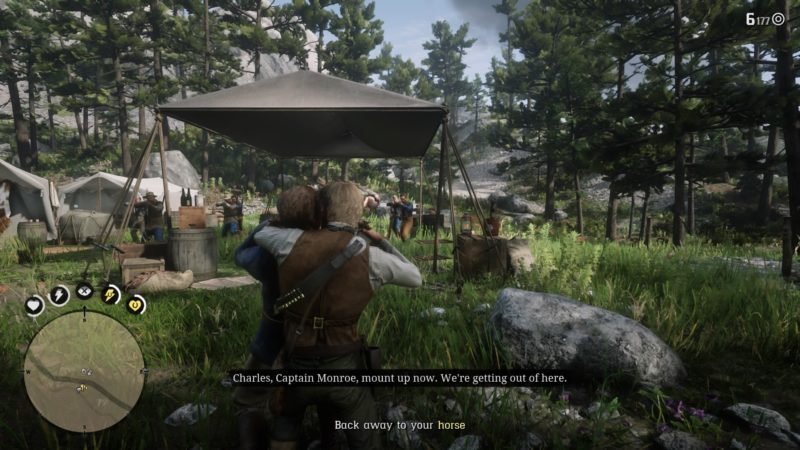 You will then have to shoot the lawmen. Kill as many as you can.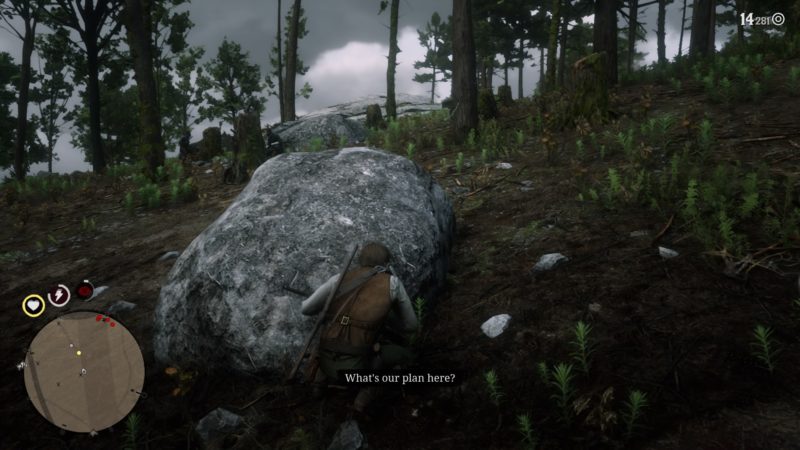 Get on your horse and follow Charles.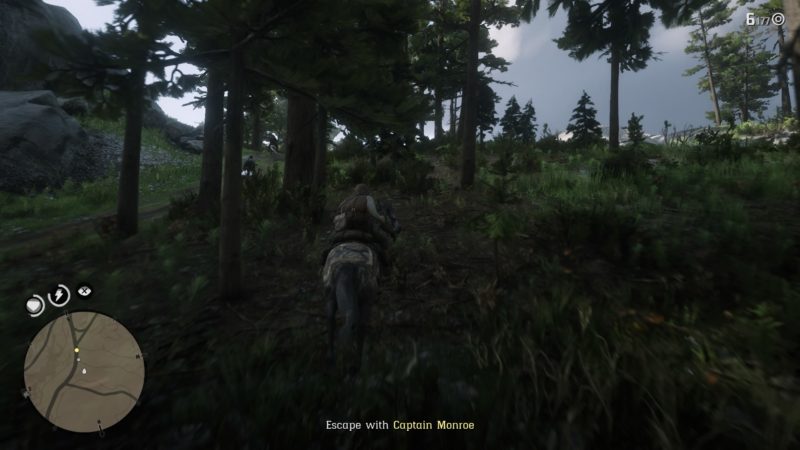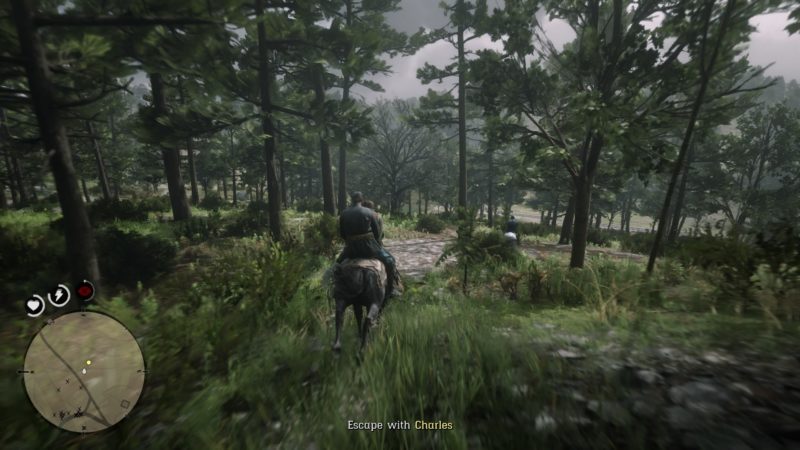 You guys will reach a train station to bring Monroe to safety.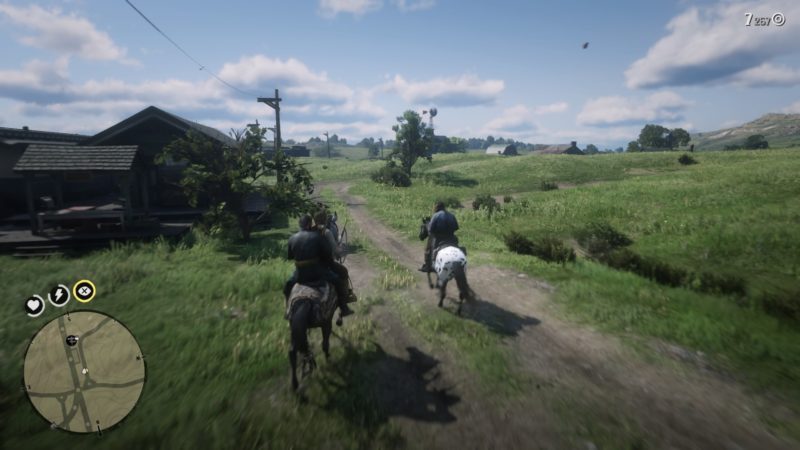 During the cutscene, Arthur will give some money to Captain Monroe before he goes onboard the train.
He will also coincidentally meet Reverend Swanson there. The latter has decided to leave the gang and run away.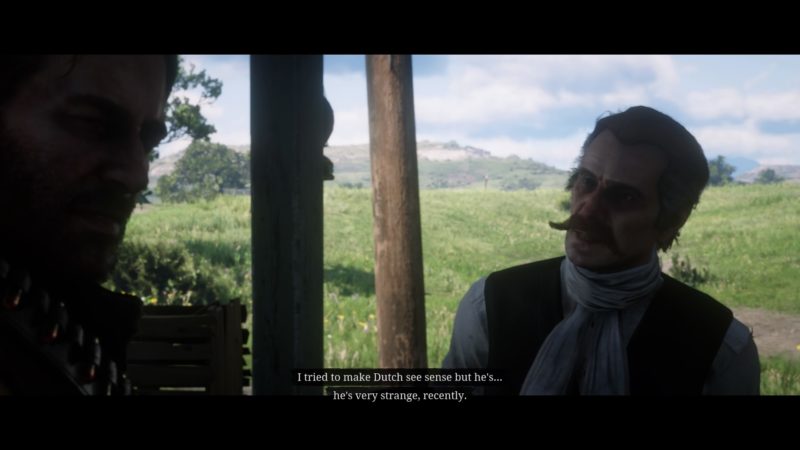 And thus the mission completes here.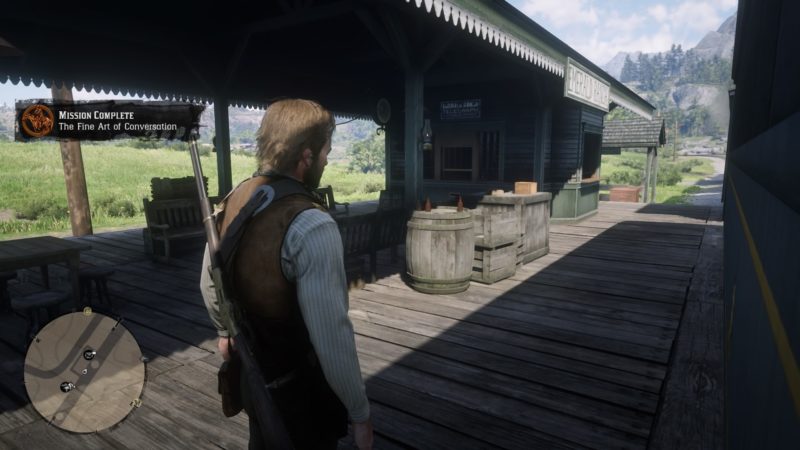 If you wish to get a perfect score, you need to do the following:
Kill a pursuer's horse during the escape
Complete within 9 minutes 30 seconds
Complete with at least 75% accuracy
Complete the mission without taking any health items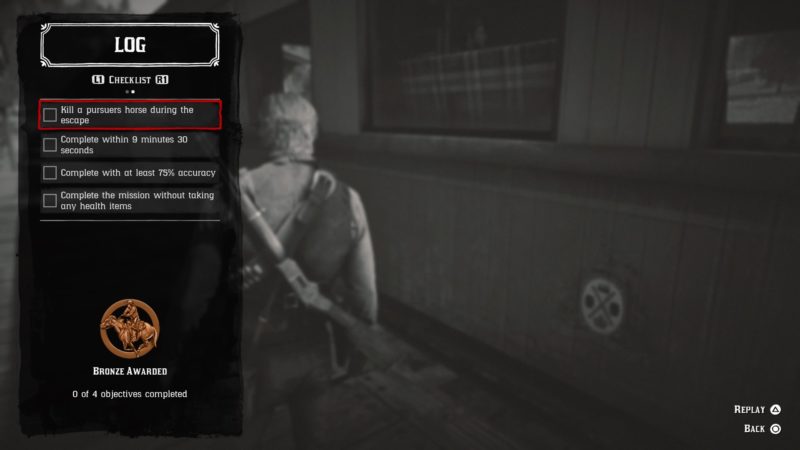 ---
Related articles:
RDR 2: Chapter 6 Last Mission (Walkthrough)
Red Dead Redemption 2: The King's Son
Red Dead Redemption 2: A Rage Unleashed (Walkthrough)
RDR2: Honor, Amongst Thieves (Walkthrough)
Red Dead Redemption 2: The Veteran (Part 3) Walkthrough
Red Dead Redemption 2: Archeology For Beginners (Walkthrough)