The Bridge To Nowhere is a main mission in Red Dead Redemption 2 involving John Marston.
Your role is to follow John to blow up a bridge and create noise according to Dutch.
Here's a walkthrough of The Bridge To Nowhere in RDR 2.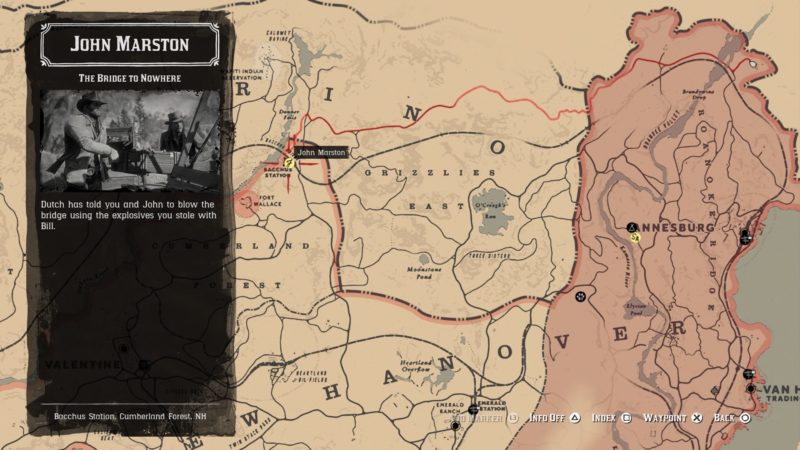 To start the mission, meet John Marston at Bacchus Station.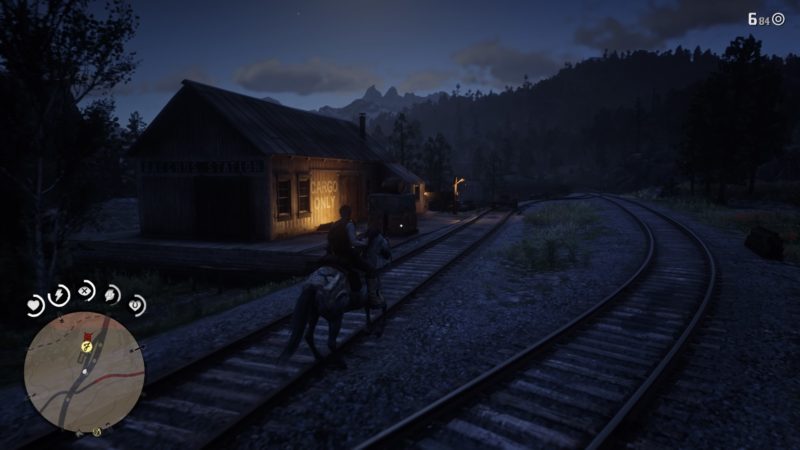 He will be at the wagon with the dynamites.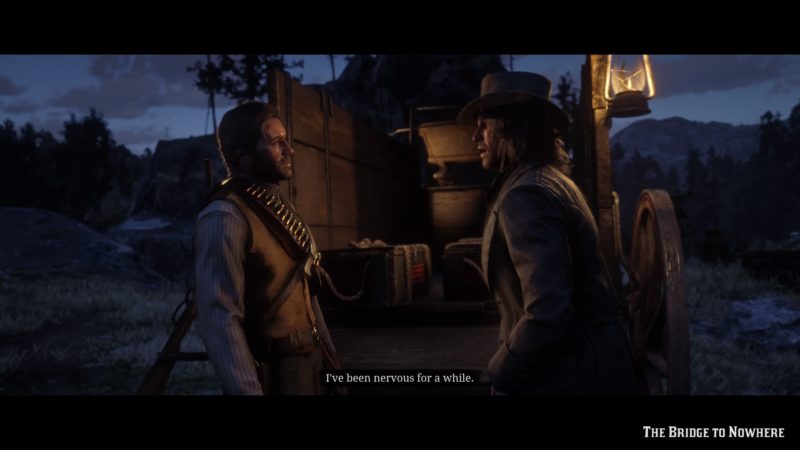 Move the handcar
Get onto the handcar and move it by pushing. You have to push and hold X. It's done in intervals.
Hold X when Arthur pushes the bar down and release X when he raises the bar.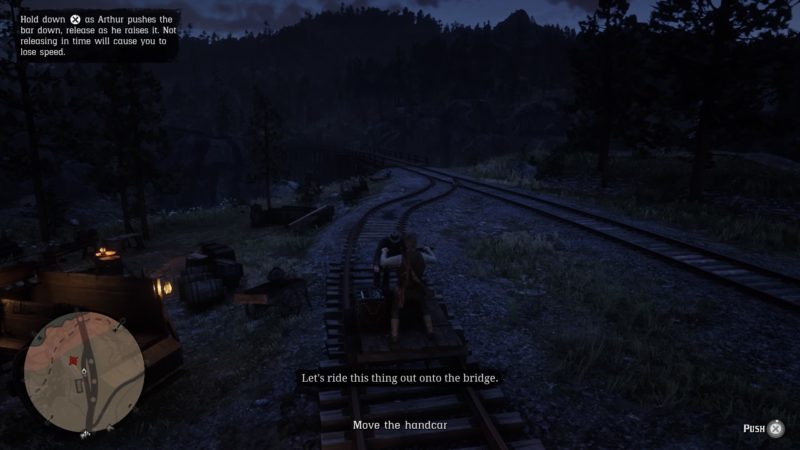 Keep doing that quickly to gain some speed.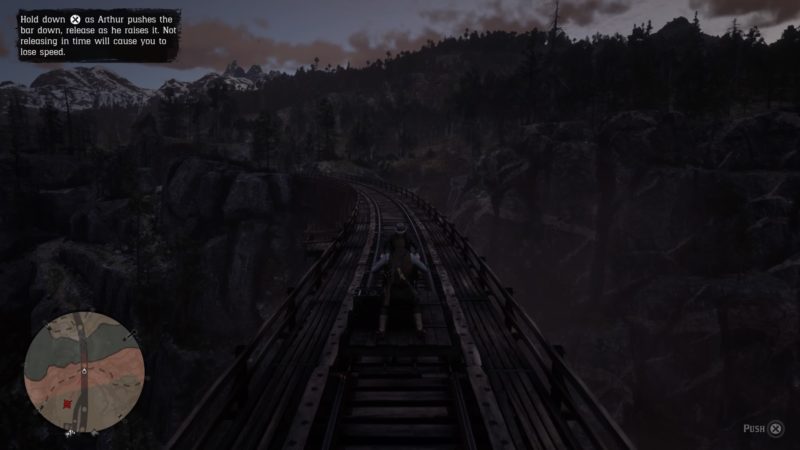 As you get to the middle of the bridge, stop the handcar. John will get below the bridge. Pass the dynamite down to John by lowering it slowly.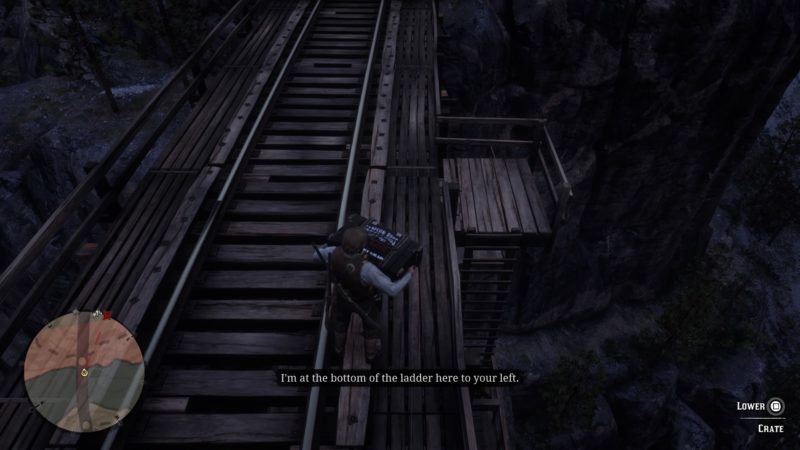 Keep alternating R2 and L2.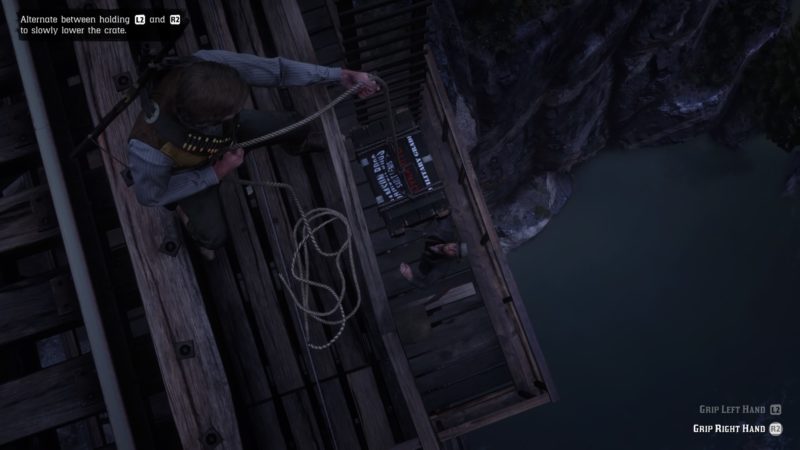 Plant the dynamites
After handing over the dynamites, get down the ladder.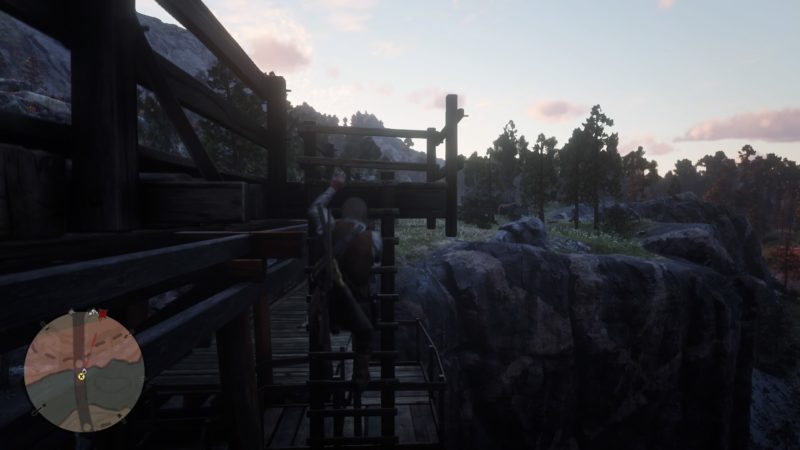 Help John to plant dynamite on the pillars. The location is indicated by the yellow markers on the radar.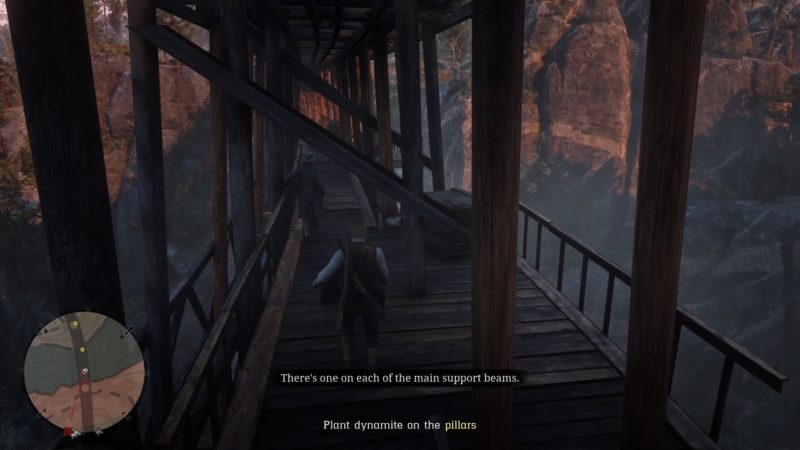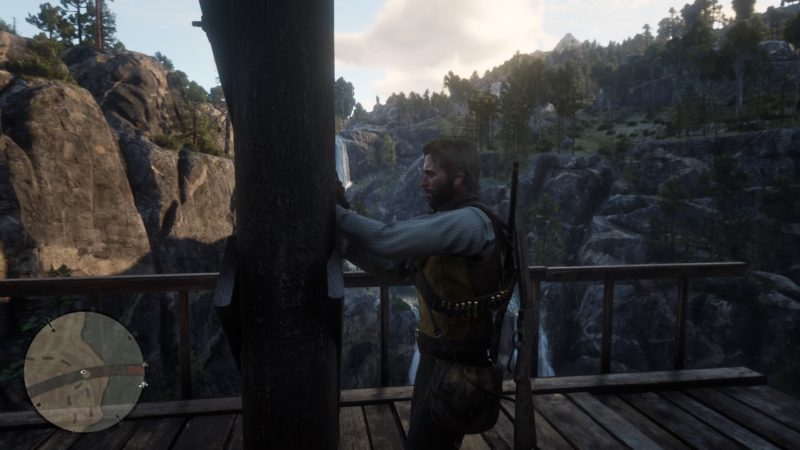 After planting all of the dynamites, get back to the handcar.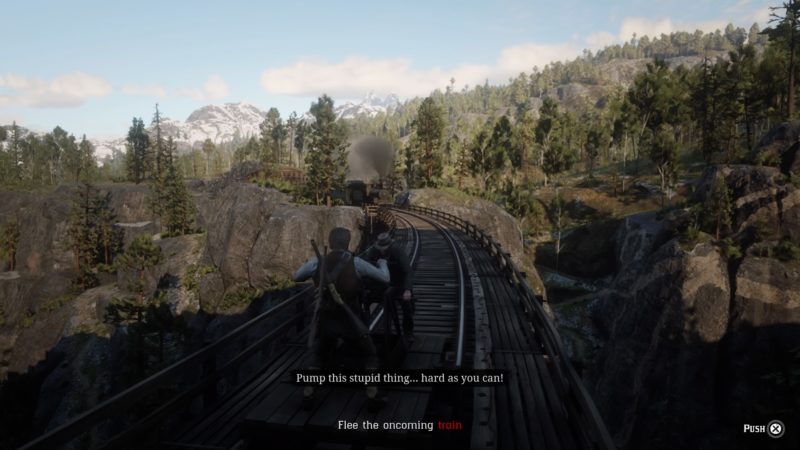 You will notice that a train is coming. Keep pushing quickly to get out of the tracks.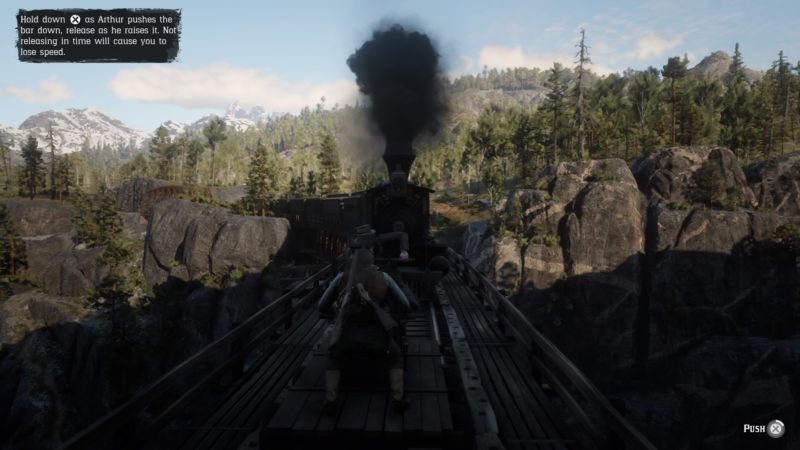 Arthur and John will jump out once they've passed the bridge.
Detonate the dynamites
Follow John and detonate the dynamite.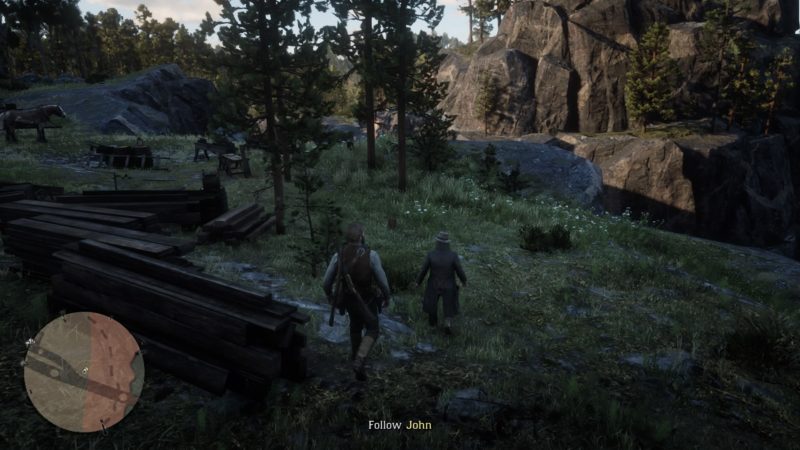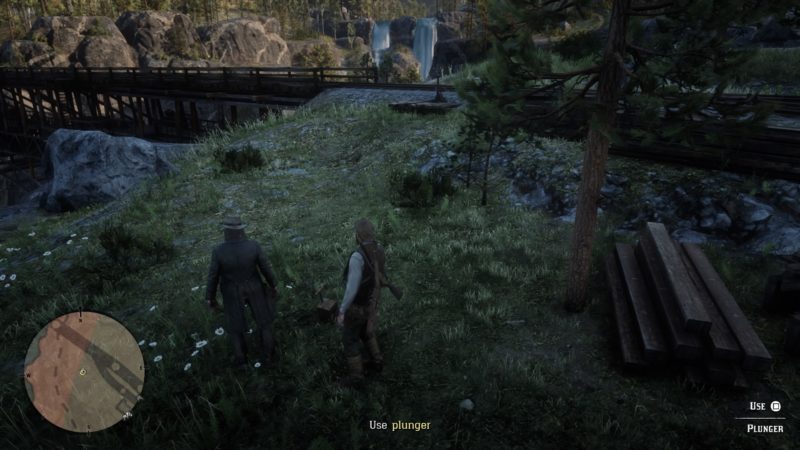 Use the plunger near the bridge.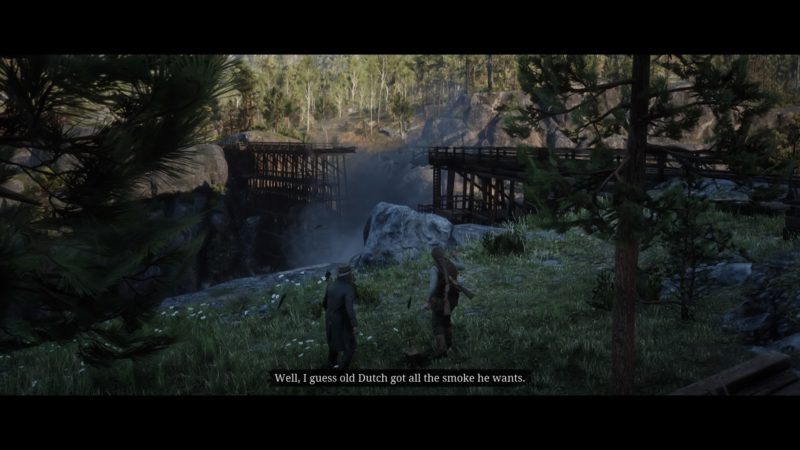 The bridge will explode and your mission is complete here.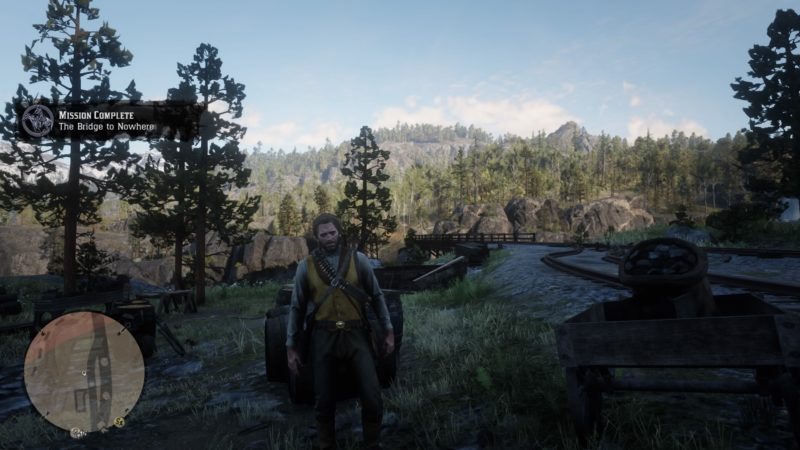 If you wish to get a perfect score, you need to do the following:
Plant the dynamite within 1 minute 35 seconds
Escape the oncoming train within 19 seconds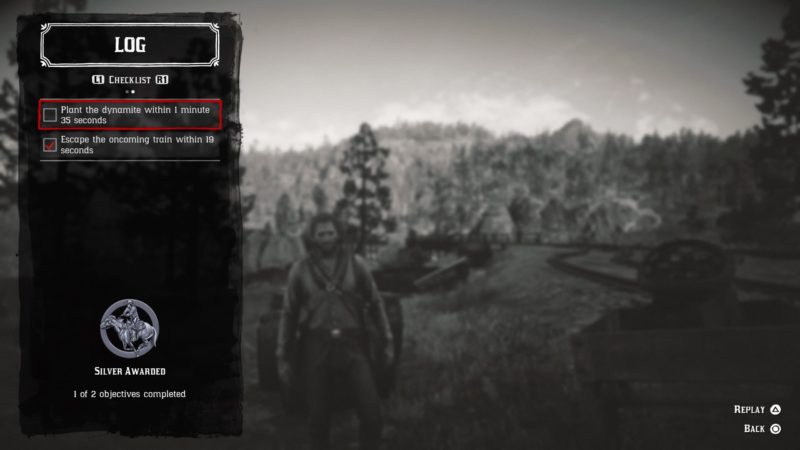 ---
Related articles:
Red Dead Redemption 2: Mrs. Sadie Adler, Widow (Walkthrough)
Red Dead Redemption 2: Dear Uncle Tacitus | Fleeting Joy Walkthroughs
RDR 2: The Veteran (Part 4) Walkthrough
Red Dead Redemption 2: The Mercies Of Knowledge (All Chapters)
Red Dead Redemption 2: The Delights Of Van Horn (Walkthrough)
RDR 2: A Rage Unleashed (Walkthrough)
Red Dead Redemption 2: Honor, Amongst Thieves (Walkthrough)