Red Dead Redemption 2 is one of Rockstar's biggest release yet, and was a major contender for the Game of the Year in 2018.
Although God of War may have won it in the Game Awards, Red Dead 2 is still a fan favorite among many.
This article features mainly story walkthroughs, tips and guides that you can refer to in Red Dead Redemption 2.
There may be spoilers below.
Overview of Red Dead Redemption 2
Red Dead Redemption 2 is set in the year 1899, and you play as Arthur Morgan, a member of the Van der Linde gang. It's a prequel to the first Red Dead Redemption, where Dutch is still the gang leader.
You are accompanied by gang members John Marston, Micah Bell, Uncle, Bill, Javier, Charles, Sadie and several others in your journey. Each character in this game is individually unique, which is one of the reasons why the story mode of RDR2 really took off.
This game is divided into various chapters and the tempo of the game changes as you progress into each chapter. It's one of the best games I've personally played, so do enjoy the ride.
Hopefully the walkthroughs and guides will serve you well.
Red Dead Redemption 2 Walkthroughs
This walkthrough section will be divided into chapters of the story.
Chapter 1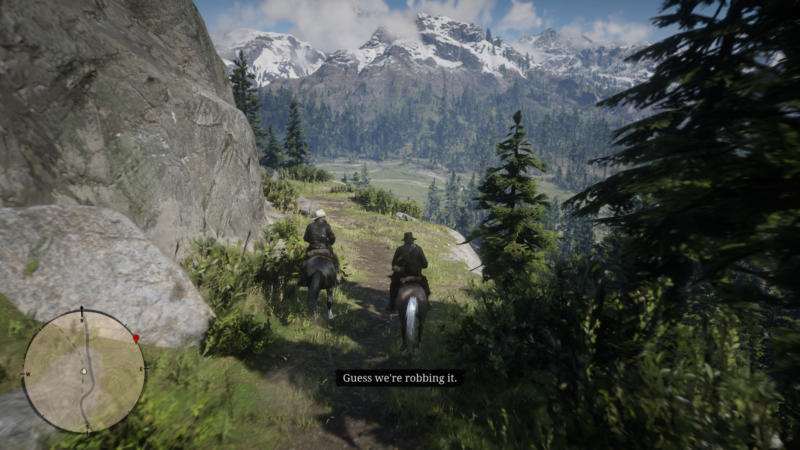 This chapter is all about Arthur Morgan and the gang fleeing Blackwater after a failed robbery. The gang needs time to settle in a new place.
1. Outlaws From The West
3. Old Friends
4. The Aftermath Of Genesis
5. Who The Hell Is Leviticus Cornwall
6. Eastward Bound
Chapter 2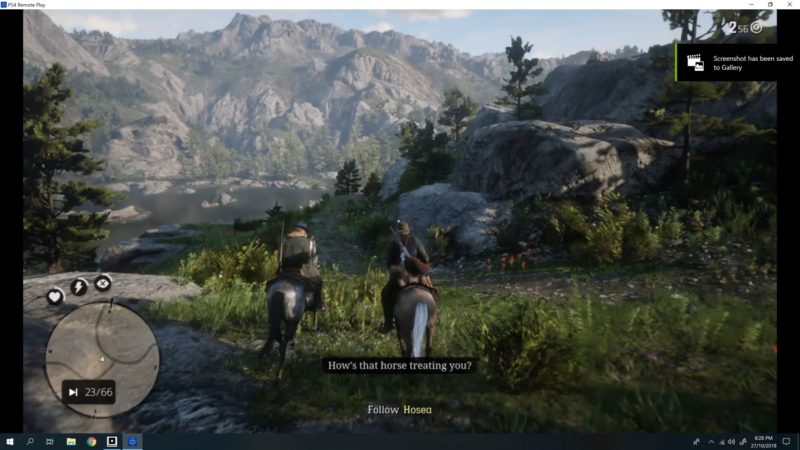 Chapter 2 is all about the town of Valentine. Dutch and the gang reaches a new campsite near the town of Valentine and aims to start over.
7. Polite Society, Valentine Style
10. A Quiet Time
12. Exit Pursued By A Bruised Ego
15. Money Lending And Other Sins
19. A Fisher Of Men
22. An American Pastoral Scene
Chapter 3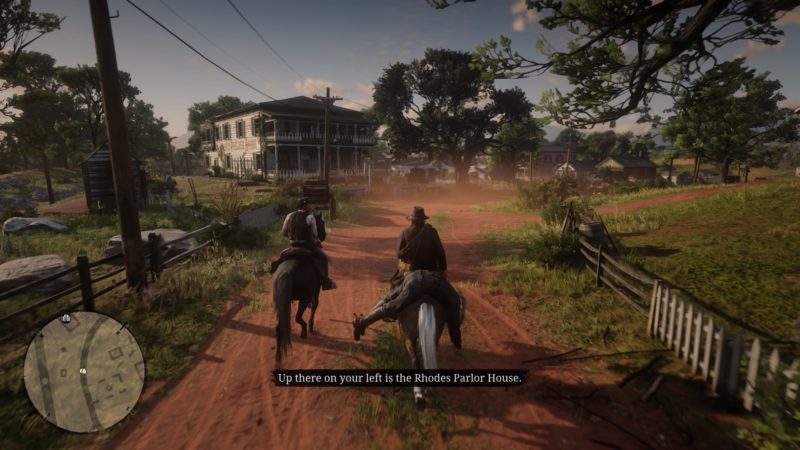 This Chapter is about moving the campsite once again. The town of Rhodes will be featured in this chapter and the gang will make new acquaintances.
24. The New South
25. Further Questions Of Female Suffrage
29. Preaching Forgiveness As He Went
31. Advertising, The New American Art
35. Friends In Very Low Places
36. Blessed Are The Peacemakers
37. A Short Walk In A Pretty Town
38. Blood Feuds, Ancient And Modern
Chapter 4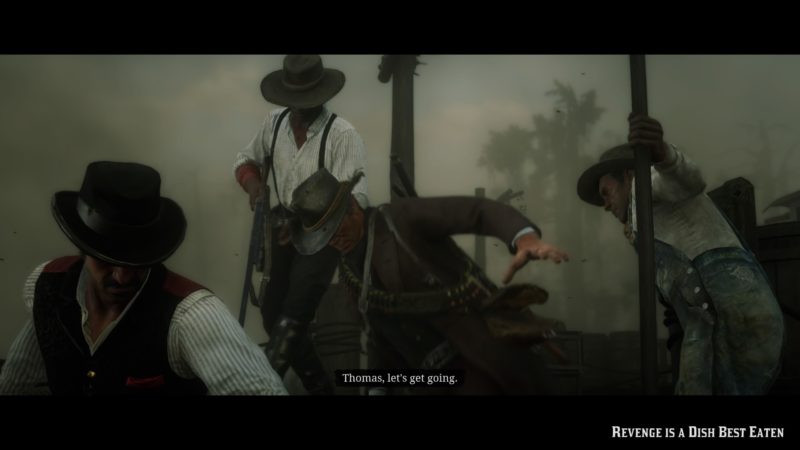 In Chapter 4, Dutch and the gang moves to Saint Denis, and they settle down in Shady Belle. It's a swampy area near St. Denis, where you can find alligators. They will then be involved with the dealings of Angelo Bronte, the guy who runs the town indirectly.
41. Angelo Bronte, A Man Of Honor
43. The Gilded Cage
44. A Fine Night Of Debauchery
46. American Fathers
47. Urban Pleasures
48. Country Pursuits
49. Revenge Is A Dish Best Eaten
50. Banking, The Old American Art
Chapter 5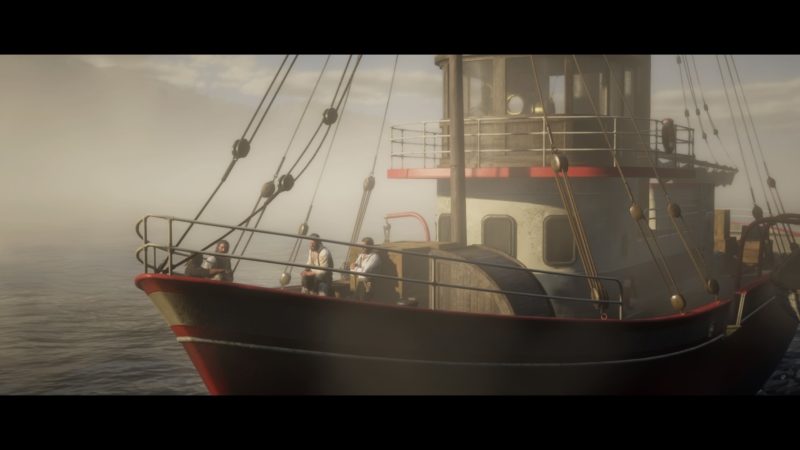 This chapter is after Dutch and the gang failed the bank robbery in Saint Denis, and they fled on a ship. It's all about Guarma, as Arthur, Dutch and a couple of the guys were hit by a storm during a ship ride. They woke up on the island of Guarma and as usual, there are plenty of obstacles before getting back to Saint Denis.
53. A Kind And Benevolent Despot
55. Paradise Mercifully Departed
57. Fleeting Joy
58. A Fork In The Road
Chapter 6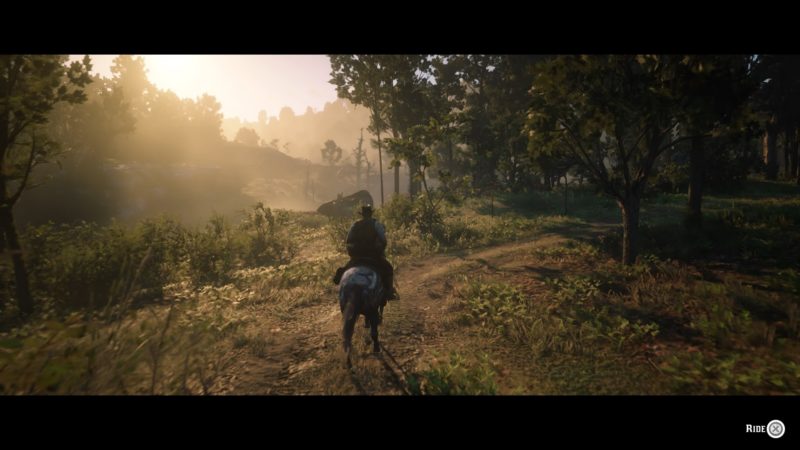 This is the last chapter you'll be playing as Arthur Morgan, and it's the end of the story, apart from the Epilogue.
61. Visiting Hours
63. A Rage Unleashed
68. The Fine Art Of Conversation
71. Favored Sons
72. The King's Son
73. My Last Boy
74. Our Best Selves
75. Red Dead Redemption (final mission)
Epilogue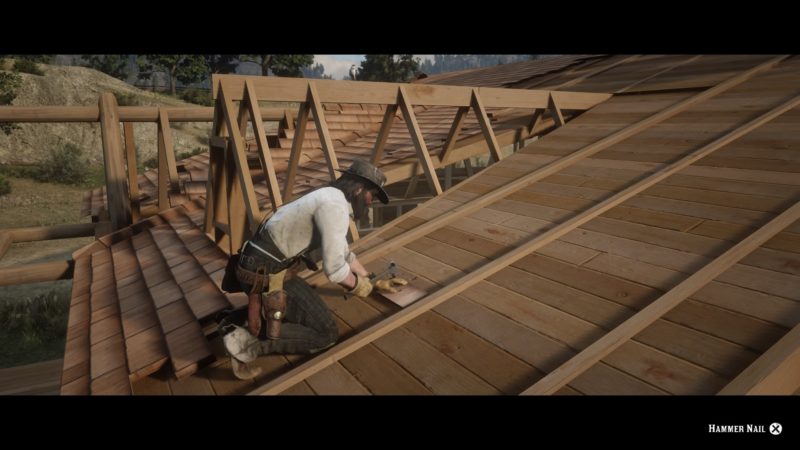 In the Epilogue, you play as John Marston, as he rebuilds his life with his family. It pretty much is the prequel to Red Dead Redemption.
Part 1
1. The Wheel
2. Simple Pleasures
3. Farming, For Beginners
4. Fatherhood, For Beginners
5. Old Habits
6. Jim Milton Rides, Again?
7. Fatherhood, For Idiots
8. Motherhood
9. Gainful Employment
10. Home Of The Gentry?
Part 2
11. Bar Knuckle Friendships
12. Home Improvement For Beginners
14. The Tool Box
15. A New Jerusalem
16. A Quick Favor For An Old Friend
17. Uncles Bad Day
19. Trying Again
21. American Venom (look for Micah)
Strangers And Side Missions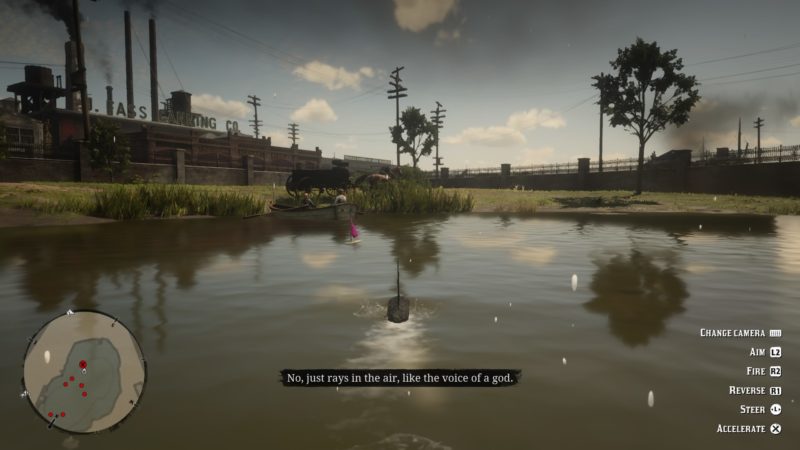 There are also a variety of Strangers and Side Missions in Red Dead Redemption 2. Each mission is pretty unique.
1. Oh, Brother
2. A Fisher Of Fish
3. The Noblest Of Men, And A Woman
4. American Dreams
5. Smoking And Other Hobbies
6. A Test Of Faith
7. All That Glitters
8. Academia For Amateurs
10. No Good Deed
13. The Artist's Way
15. Brothers And Sisters, One And All
16. The American Inferno, Burnt Out
17. The Veteran
Bounty Hunting Missions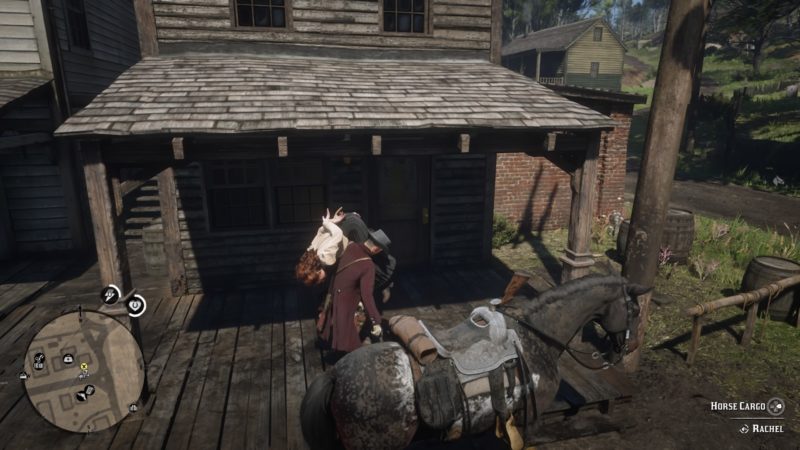 There are also various bounty hunting missions in Red Dead Redemption 2.
2. Otis Skinner
4. Elias Green
5. Joshua Brown
6. Mark Johnson
Debt Collection Missions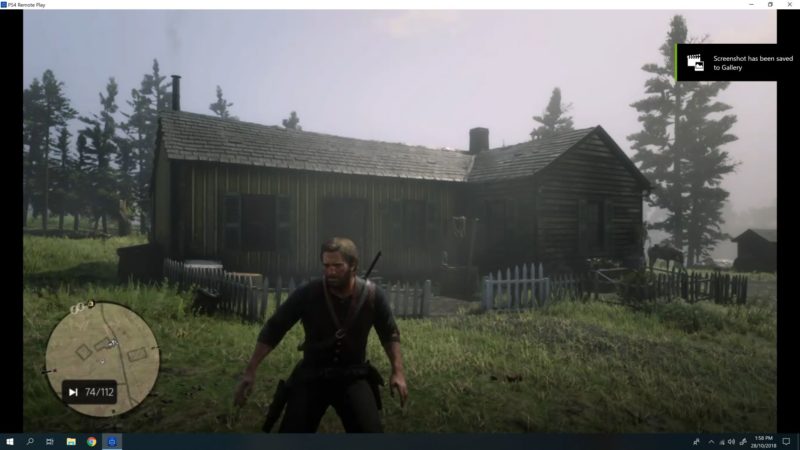 As part of Money Lending and Other Sins, you will be instructed to collect debts from many people by Herr Strauss.
5. Gwyn Hughes
7. Lilly Millet
Tips, Guides And Strange Encounters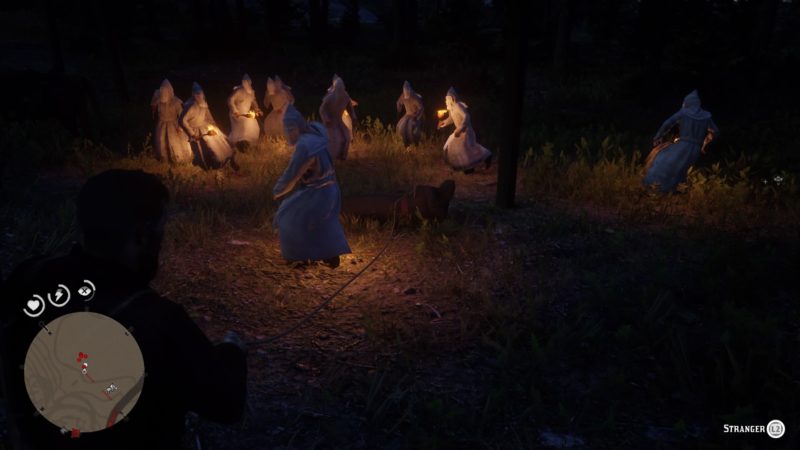 Here are some other guides not related to the walkthroughs. There are also plenty of strange encounters in this game.
1. How To Find The White Arabian (Fastest Horse)
3. Best Weapons Of Each Type In Red Dead 2
5. Where To Find The Zombie Teaser
6. KKK Location
7. Red Dead Redemption 2 Cheat Codes
8. How To Find The Strange Man's Cabin
9. Where To Find The Ghost Train
10. Jesuit Missionary Location
12. UFO Locations (Mount Shann And Shack)
13. Where To Find The Ghost (Agnes Dowd)
14. How To Find The Vampire In Saint Denis
16. How To Fast Travel In The Game